Once your website is ready, make sure it is visible to your potential visitors on search engines to achieve the highest ranking. At this point, you should aim for search engine optimization (SEO). This SEO guide is designed to help you navigate the wonderous world of search engine optimization.
Beginner's Guide to SEO Vocab
Algorithm -

search engine algorithms are complex systems used to recover data from their search engine index and deliver the best possible results for a query.


Alt Text -

a text description added to an image's HTML tag on a Web page to be shown when the image in the Web page cannot be displayed.


Anchor Text -

 a clickable link in a hyperlink.


Backlink -

incoming links to a webpage.


Black Hat -

an unethical practice against search engine guidelines used to get higher site rankings. Referred to as Black Hat SEO, these practices usually end up with search engine penalties.  


Crawler -

also known as a spider or a bot, crawlers are programmed to visit web sites and read the pages to create entries for search engine index.


Destination Page -

 a page your users visit after using your internal site search box.


Nofollow -

a link that does not boost the linked page rank.
Dofollow -

a link that does boost the linked page rank.
Meta Description -

a snippet of about 155 characters which summarizes a page's content (a very crucial part of SEO).
SERP -

Search Engine Results Page.
XML Sitemap -

a sitemap lists all the URLs for a site allowing search engines to crawl your website comfortably.
Search engine optimization is a process of ensuring high rankings for specific keywords. Although Google is the most popular search engine, it is not the only one. There's also Bing, Yahoo, Baidu and AOL, but most traffic still comes from Google. 


The main reason we consider search engine optimization to be one of the more challenging aspects of digital marketing is that it takes time. Search engines value quality, and quality cannot be determined instantly. Not only that, but the rules of SEO are constantly changing, so search engines ensure that websites that do not apply to the top ranking spots cannot fool the system.

Ultimately, every marketing manager has their eyes set on the top position on any search engines. After all, on average, 93% of all online experiences begin with a search engine (SEO Tribunal).

SUBMIT YOUR WEBSITE TO GOOGLE
First things first, you should submit your website to Google through its Search Console. According to Google, "these tools and reports help measure your site's search traffic and performance, fix issues and make your site shine in Google Search results."


Of course, Google will discover your website even if you do not submit its URL, but it will take more time. Since every search engine crawls the internet to index pages, submitting your site will speed things up. 


An important SEO guide recommendation: if you make changes to your website, you should re-submit it. By re-submitting your website, you will keep Google in-the-know and encourage the indexing of your latest version. 
You should also submit your website to

Bing

and

Yahoo

to reach a bigger audience!
How to choose
the right keywords
Now, shifting our focus to website content, unlock the full potential of words and phrases that best reflect your business by choosing your keywords carefully.
How it works: Google collects and analyzes words and phrases on your website, as these words show what your site is about, and then ranks your pages for these keywords.
Choosing the right keywords will not only improve your organic rankings on search engines, but they will also be your starting point for search engine advertising (via PPC). 
The more you understand the power of keywords, the better you will perform search engine optimization. Let's explore the world of keywords and SEO techniques in more detail, shall we?
Conducting keyword research for SEO
Given the importance of keywords, once you start doing your research, you should bear in mind the following aspects:


1. The number of searches per month 
2. How competitive your keyword is


These two factors are what keyword research is all about. When searching for an answer or solution, potential visitors will often rush to Google. You need to put yourself in their shoes to try to understand what keywords they are going to type into the search bar to end up on your website.


After all, your content needs to be centered around your target audience first and foremost.
Keyword structure and length
Pay attention to the extent of keyword competition in your sector and total number of searches. These two factors are connected with the structure and length of a keyword.


Every keyword has a head, a modifier and a tail. A head is the main word, whereas a modifier is a word you can easily replace to change some aspect of your keyword. Every other word you use to further describe your search represents a tail. Both the modifier and the tail correspond with the head.

How to find the best keywords for your content or website?
To help you on your quest for the right keywords that both your website and search engine marketing will benefit from, we've gathered a list of tried-and-tested tools. Let's see what you can do with these tools and how they can help you get keyword ideas.

Google Suggest is great tool that most people overlook. You have probably noticed Google Suggest when you start typing into the search box. Google starts completing your sentence by offering a few suggestions that are most popular. In addition, the search engine also provides a 'searches related to' section, which is located at the bottom of every Google search page.


This section contains additional suggestions related to your search query. However, don't rely solely on Google Suggest, as it is quite limited. Nonetheless, you will understand your topic better thanks to this tool, and it will help you begin your keyword research.


The number of searches per keyword changes constantly, and you should keep an eye on fluctuations. To watch rising and falling trends, use Google Trends. If search volume is rising for a specific term, you will have an open door to create quality content centered around your keyword and a better chance of ranking before it becomes too popular.


Not only will this tool provide you with some additional keyword ideas, but it will also inform you about where potential traffic could come from.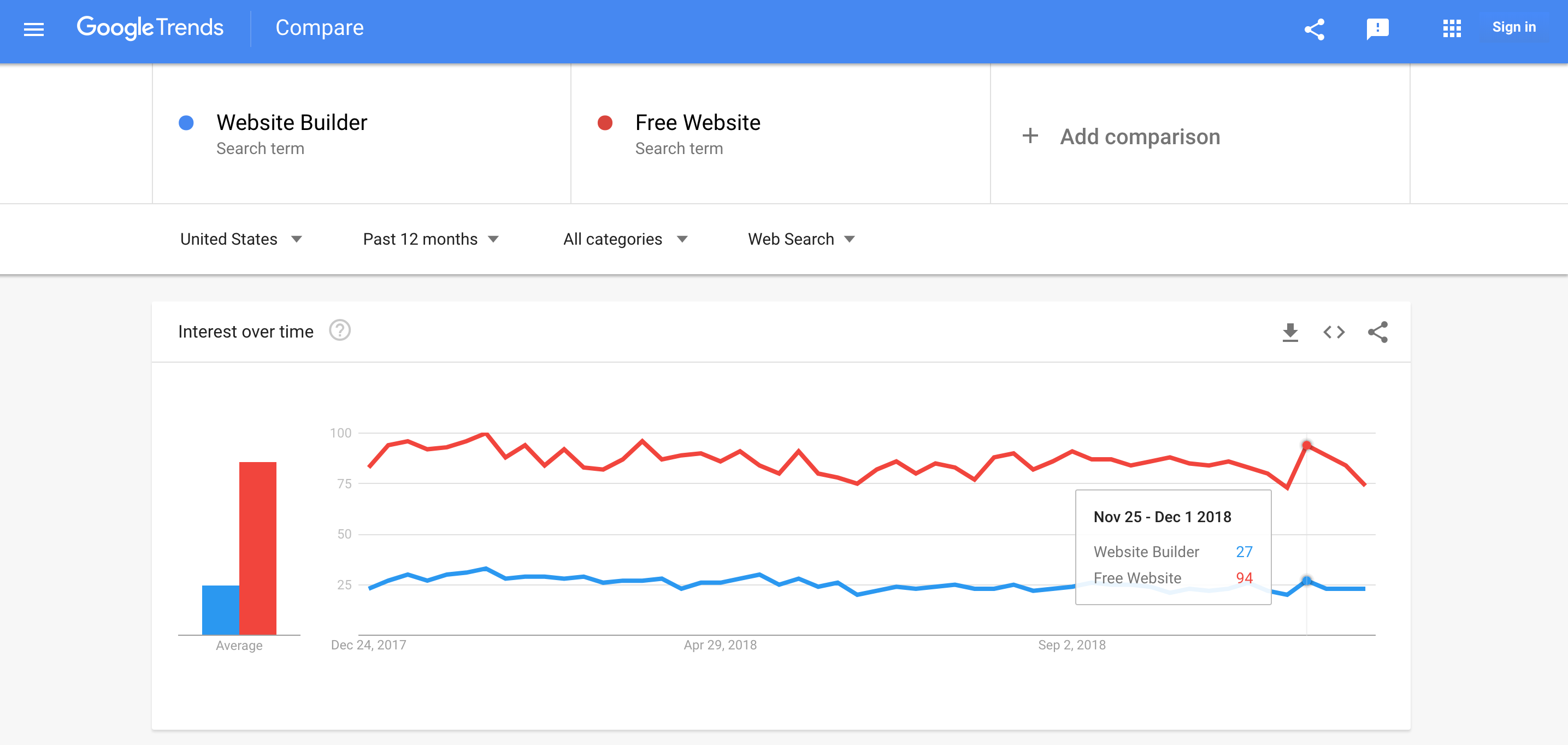 Google keyword planner planner tool
Keyword Planner should be your go-to tool for keyword inspiration. Once you've signed up for a free Ads account, head over to Tools and click Keyword Planner. Here you should select the 'Search for New Keyword' option. Simply enter a word or phrase you want to get ideas for and voila! After hitting the 'Get Ideas' button, you'll be presented with two options: a) ad group ideas and b) keyword ideas.
 
Even though this tool is focused on paid advertising, this feature is a powerful way to gain more insight, as you will see the search volume, competitiveness and price of each keyword.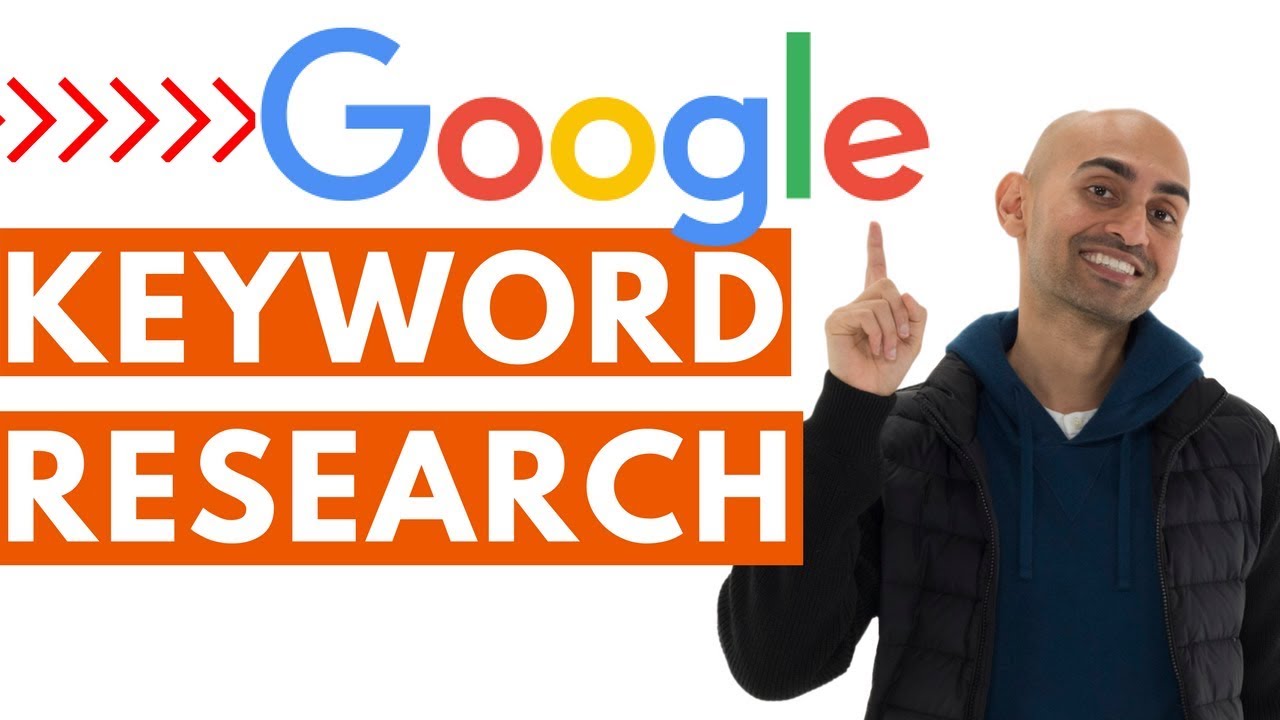 Meta titles and meta descriptions
When viewers stumble upon the title of your website, it will take them a few seconds to decide whether they want click on the link or not. Their choice will largely depend on the meta title and meta description - two extremely important elements of SEO. A meta title shows the name of the web page, whereas a meta description summarizes web page content. It is truly important to customize these elements to ensure that you are presenting your website in the best light on search engines. That said, ensure your meta titles and meta descriptions include the most important information about your website without exceeding word counts to attract viewers unfamiliar with your business. In addition, make sure each page has a unique title and description.
When it comes to writing these elements, keep in mind that you have a limited amount of space and should use it wisely. Your title should be short, appealing and up to 50-60 characters, spaces included. If you use more characters than accepted, Google will shorten your title.
As for meta descriptions, it is essential to write descriptive and relevant texts to present your website in the best light. After all, this description is your advertisement. Make sure you use relevant keywords in the description, but do not overuse them. The rule of thumb is: once is enough. The length should be approximately 150 characters. Once again, meta titles and meta descriptions should be different for each page, as Google hates duplicate content.
If you want to see what your titles and descriptions will look like in the search results and test their length, you can use ToTheWeb's tool. The following examples illustrate two  meta titles and two meta descriptions - you decide which one is more effective!

Building links via other websites is crucial for your SEO success, so you will need to invest time and energy to achieve this goal. However, even though link building is of paramount importance for SEO, it is not the only purpose. After all, getting valuable traffic to your website should be your main goal. 
Before you set off on your link acquisition journey, arm yourself with creativity and patience. To help you decide how to build links that best reflect your brand, we'll go straight into the basic types of link building.


NATURAL BACKLINKS
If your website content is appealing, other sources will link to you more easily than you thought - and oftentimes, for free. However, you will need to craft enticing and original content and promote it if you want someone to pick it up and give you a backlink.


NON-EDITORAL LINK BUILDING
These links are unnatural because you create them yourself. You can leave such links in the comment sections on some blogs or forums, or even add to your user profile and/or forum signature. Even though these links can be the easiest to get, you need to be very careful not to be spammy, otherwise Google will penalize you, and your ranking will be affected.
To help you get started with your link-building strategy as a part of your search engine strategy, we'll explore some of the tried-and-tested tactics you can start applying right away to earn links naturally.


RUNNING A BLOG
An active company blog is one of the best sources for onsite SEO. If your blog is packed with informative and unique content, you'll have greater chances of earning natural links from other sites/blogs and being mentioned on social media. Your posts will gain attention and people will share your content with their friends. There's no better way to build trust with your online audience/potential customers than by building and maintaining a company blog. Get your creative juices flowing and come up with original and relevant content on a weekly basis. Companies such as Buffer, HubSpot and Intercom will give you a taste of what makes an appealing blog.
Google is responsible for 94% of total organic traffic (web presence solutions, 2017)
61% of marketers say improving SEO is their top inbound marketing priority (hubspot, 2018)
​To boost local SEO, it is imperative that you set up a Google My Business account. Your business needs exposure and this free, easy-to-use tool proves exactly that. By listing all of the necessary information, such as your business hours, phone number, website and directions, you will increase your chances of being found on Google Maps and in search results.
➊ 89% of B2B researchers use the internet to gather info about purchases
➋ 39% of all global eCommerce traffic comes from search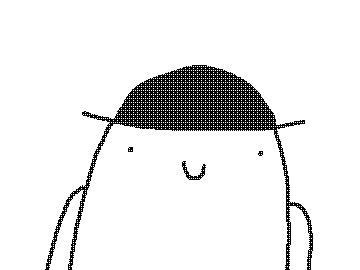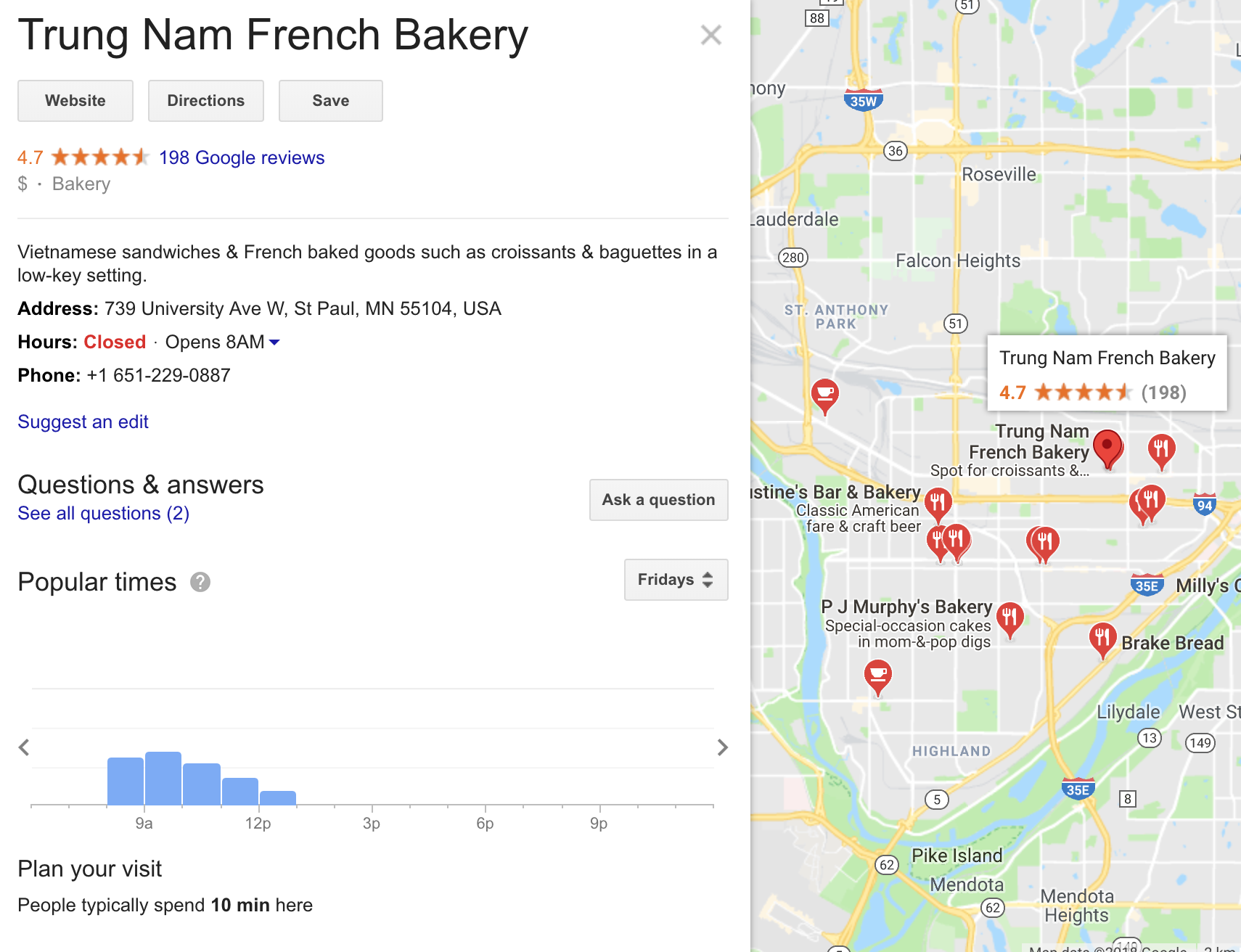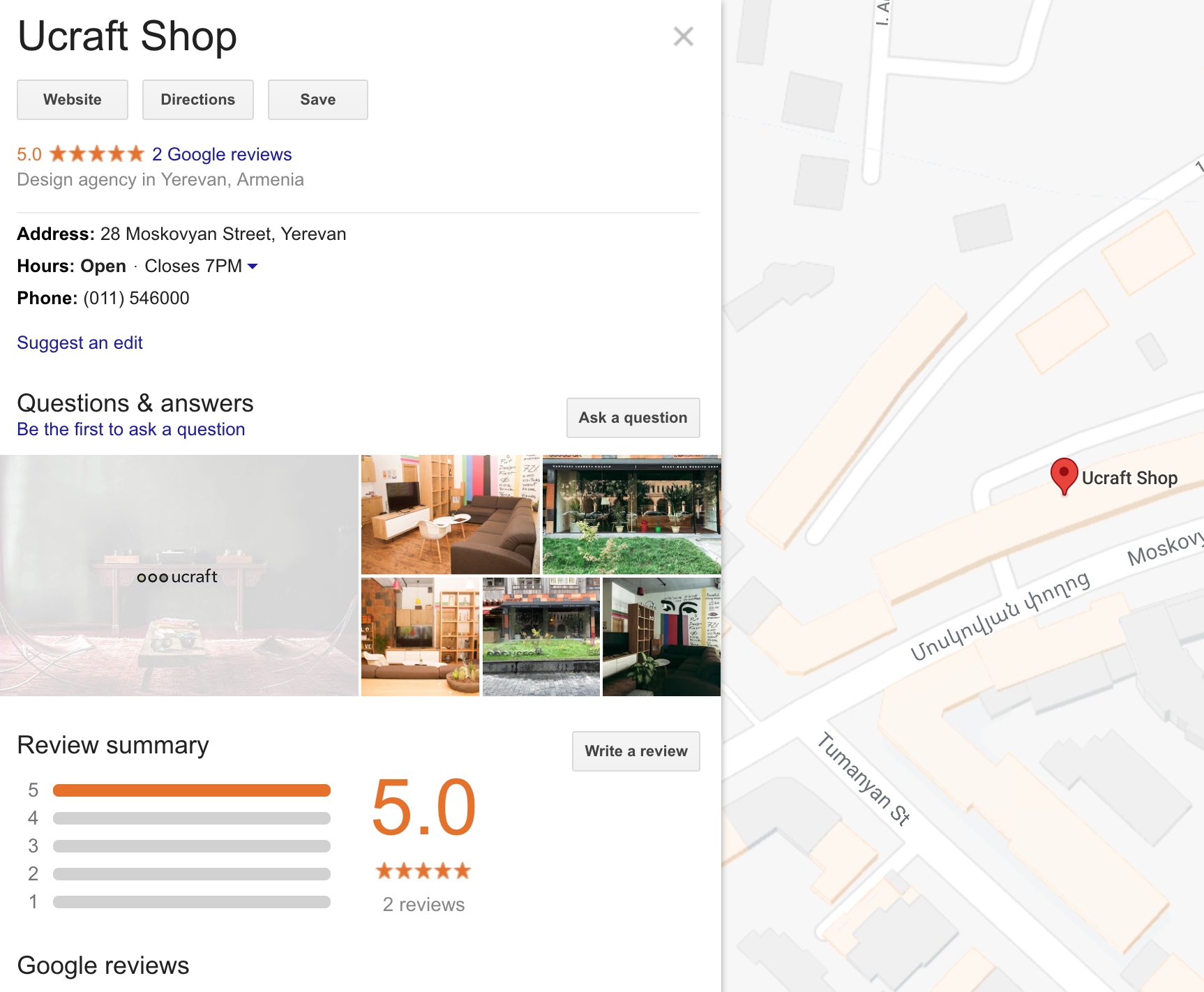 Conclusion
Once your website is set up, designing a search engine strategy should be your top priority. Invest time in on-page optimization and start building quality links leading to your website. We strongly advise to avoid taking any shortcuts, or risk getting penalized from Google which will undermine your SEO efforts. As a start, simply follow the tips and recommendations in this guide, they will surely help you avoid all of the common SEO mistakes your competitors make. And remember - you can use this SEO guide from time to time in order to stay ahead of your competitors.