Social media marketing (SMM) is a form of Internet marketing based on using social networks as a channel for reaching your target audience. All you need is a clear goal, social channels that will help you achieve it and a good overview of the investment you can make at this stage. In this SMM guide you will find advice on social media for beginners, and tips that will help you understand social media marketing and rock your first social media campaign. Our SMM gurus will teach you how to create Facebook campaigns, boost your photos on Instagram and target other businesses via LinkedIn marketing, just to name a few.
Once your website is ready, it is time to attract the attention of potential users, so social media marketing should be your next investment. Depending on your available budget you can determine the marketing channel you want to go with. Take time to research the various social media marketing channels and their benefits to decide where to start. One of the most important advantages of social media is the connection with your target audience simply through the creation of engaging organic content.



Social media gives you the perfect opportunity to speak up about something you created. It allows you to connect with your friends or their friends as well as people you have never met. In other words, SMM channels and posts act as digital flyers you can give out to people in different countries.
After you answer these three all-important questions, you can start your social media marketing strategy.


1. Which social networks do you plan to use?
2. What is your available budget?
3. What is the goal you want to achieve?
T

there are 5.11 billion unique mobile users in the world today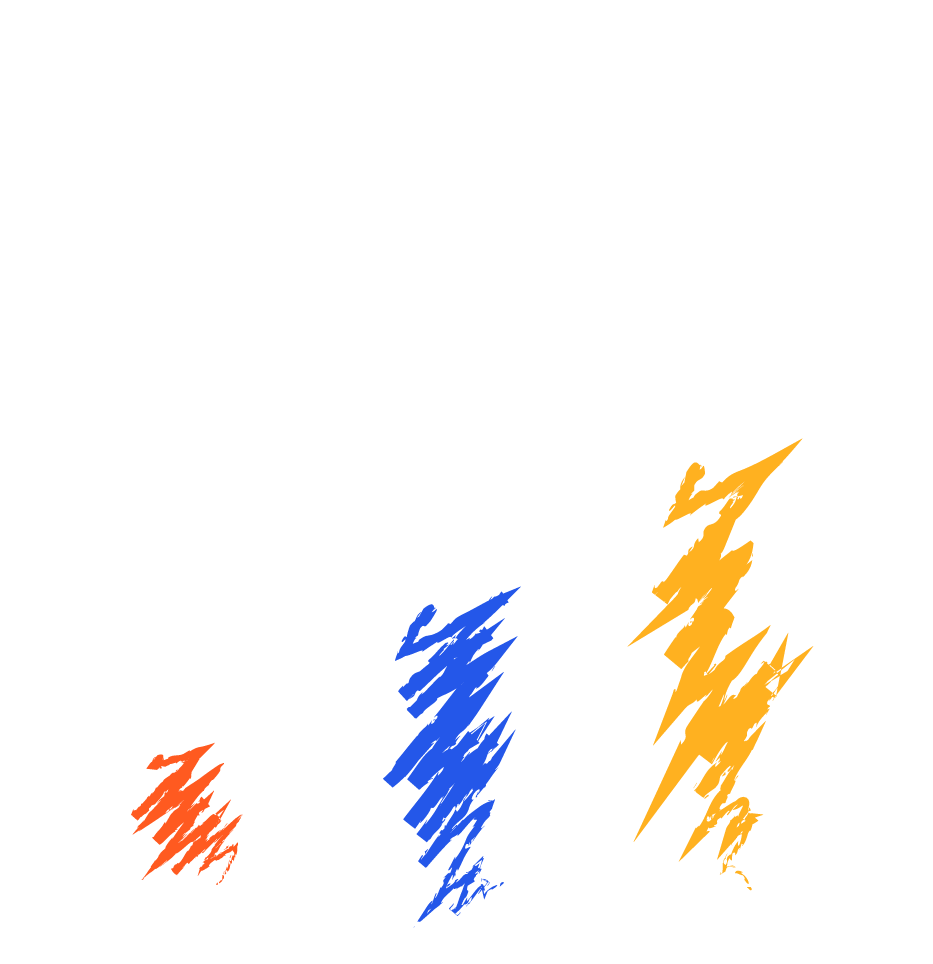 There are over 3.48 billion active social media users
There are over 60 million active small business pages online
Yet only 2 million of these businesses pay for advertising
Finding the right social media platform for your business
Why facebook marketing is important for your business?
There is no doubt that Facebook is one of the most popular social media platforms for advertisers. It offers a complex marketing tool for the whole advertising process - from creating a business page to developing and measuring ad success though its intuitive
Ad Manager
. If you find the process challenging, Facebook has easy-to-follow steps to ensure you are on your way to advertising success. 


To start marketing on Facebook, follow these steps:
Fill out basic information about
your business
Create a profile and appropriate
cover image
Start inviting your friends to like
your new page
Focus on building your Facebook community by sharing relevant and interesting content. It can be anything from tips on how to solve problems that pertain to your business to sharing images of your creative processes. Do not forget, potential customers love to look behind-the-scenes of your business! Once your community starts engaging, it is time to start advertising and increasing your reach.


TIP: Create a content strategy and work on business credibility. Once your potential customers know they can trust you, they will be more likely to invest in your business!
If your audience is mainly on Twitter, then you should prioritize creating a strategy around this platform. On Twitter, you are actually having a short conversation with your audience. Every message you send is limited by the number of characters (280, to be exact), which means that every message has to be clear and catchy. In order to start engaging with the Twitter community, you will have to first create an account. Once your account is created, it is time to start following people and creating consistent tweets. Did you know the half-life of a tweet is 24 minutes? With Twitter moving so fast, it's important to think about creating exciting and relevant new content, multiple times a day. To get you organized, we would recommend using Tweetdeck - one of the best tools for tracking, organizing and generating engagement on Twitter. Also, make sure you turn on analytics for your Twitter account to measure and boost your impact and find out the areas where improvements can be made. If you are new to Twitter analytics, HubSpot offers a helpful guide to get you started.
Focus on these three types of people:
Influencers in your niche
This is NOT the Twitter logo
You are only one tweet away from gaining new followers, so pay particular attention to the information you are sharing. Give your community valuable and trustworthy tweets. Share links, images and videos that will entice them to learn more about your company. And finally, become a part of the greater Twitter community by sharing thoughts and engaging in conversation. Engagement is key!
Think of it as a search engine for visuals, because this is where people look for inspiration. This is an important platform for lifestyle industries to establish a presence. So, if your potential clients are using Pinterest, it is imperative you are, too!  


How do people use Pinterest?
This is not a platform to be political or otherwise controversial: "People spend their time on Pinterest to organize different design and cooking projects, also to feel positive and optimistic about the future" says Pinterest Co-Founder Evan Sharp.


Does Pinterest fit your Business?
Pinterest prides itself on being super mobile-friendly. In fact, 80% of its users are on mobile. Famous brands like Honda, Stevia, Absolut, Dunkin Donuts, Burberry and many more are taking advantage of this opportunity and choose to advertise on Pinterest. You can get acquainted with all the business success stories of Pinterest here.
Instagram is a photo and video-sharing social networking service owned by Facebook, Inc. It was initially developed as an app only for IOS users. It's the most popular social media platform among millennials with 1B+ Monthly Active users and 500M+ Daily Active users. 


How do people use Instagram?
Instagram is a photo and video-sharing social networking service owned by Facebook. It was initially developed as an app only for IOS users but its success encouraged the company to also develop an Android version. It is the most popular social media platform among millennials with 1B+ Monthly Active users and 500M+ Daily Active users. 


Does Instagram fit your Business?
Facebook is behind Instagram, which means the potential of growth is inevitable with this powerhouse team. Since Facebook took over, Instagram turned into a commercial platform and is the most popular platform among lifestyle influencers. The more marketers are interested in using Instagram to reach their clients, the more they will encourage consumers to follow their favorite brands. There are quite a few advertising features on Instagram - Photo Ads, Video Ads, Carousel Ads, Stories Ads and Collection Ads. 
Influencer marketing is one of the most effective ways to disseminate your business's messaging today. If you don't have influencer connections, don't fret, - you can use Social Bakers to find the influencers in your niche. There are dozens of other options to find the perfect influencer fit for you on
Influencer Marketing Hub
.
Approach Instagram advertising as a means of communication with your potential customers. This means that you should focus on creating ads that tell a story, rather than a typical promotional ad. These ads show up in the feed of potential customers, so you will want to ensure that its integration is seamless. When it comes to organic reach, create a hashtag strategy. Think of hashtags as your keywords, and yes, use Google Keywords planner to find out what is popular! Most importantly, don't forget engaging with your audience. Responding to all comments and conducting active outreach is essential to build brand awareness.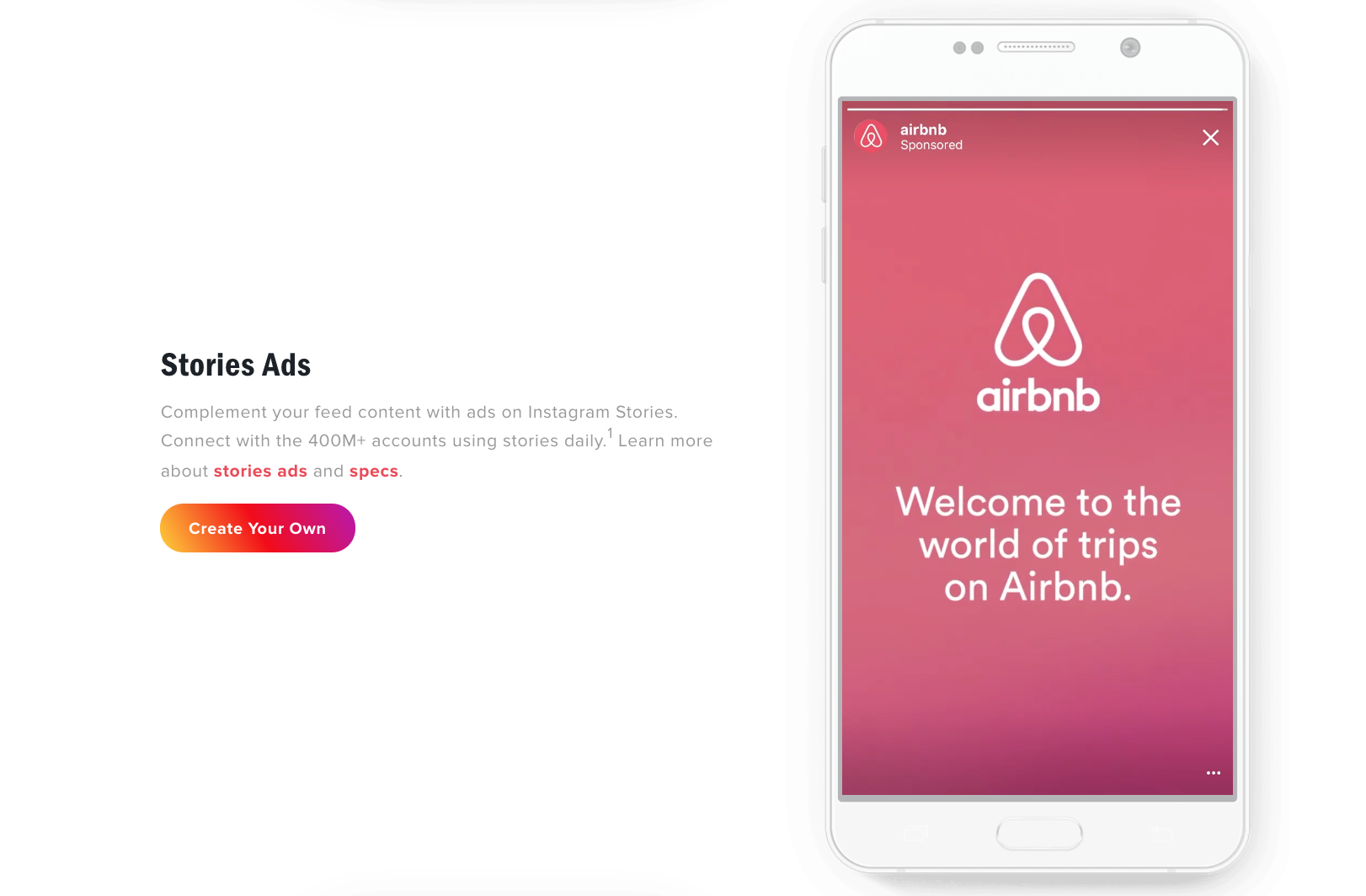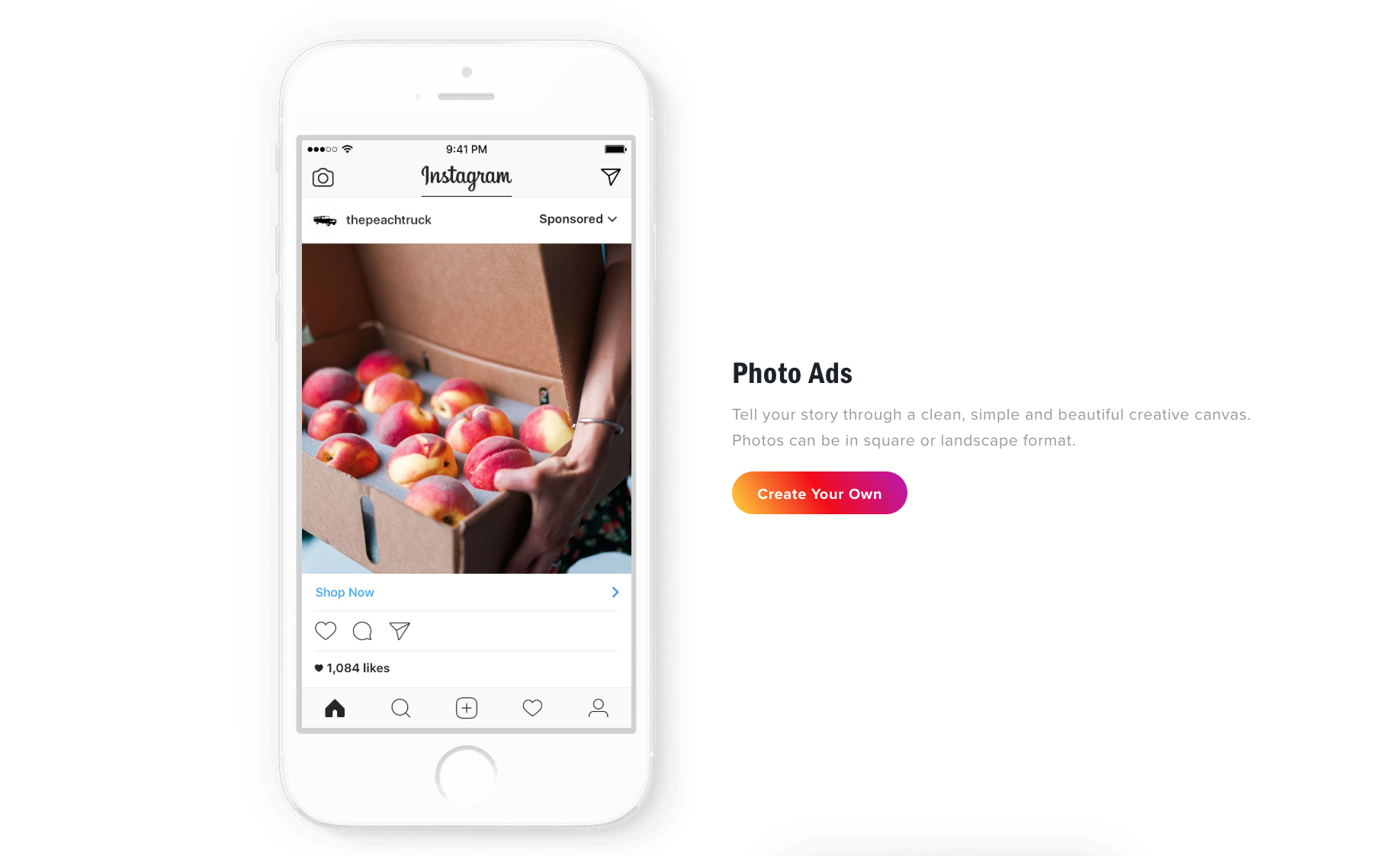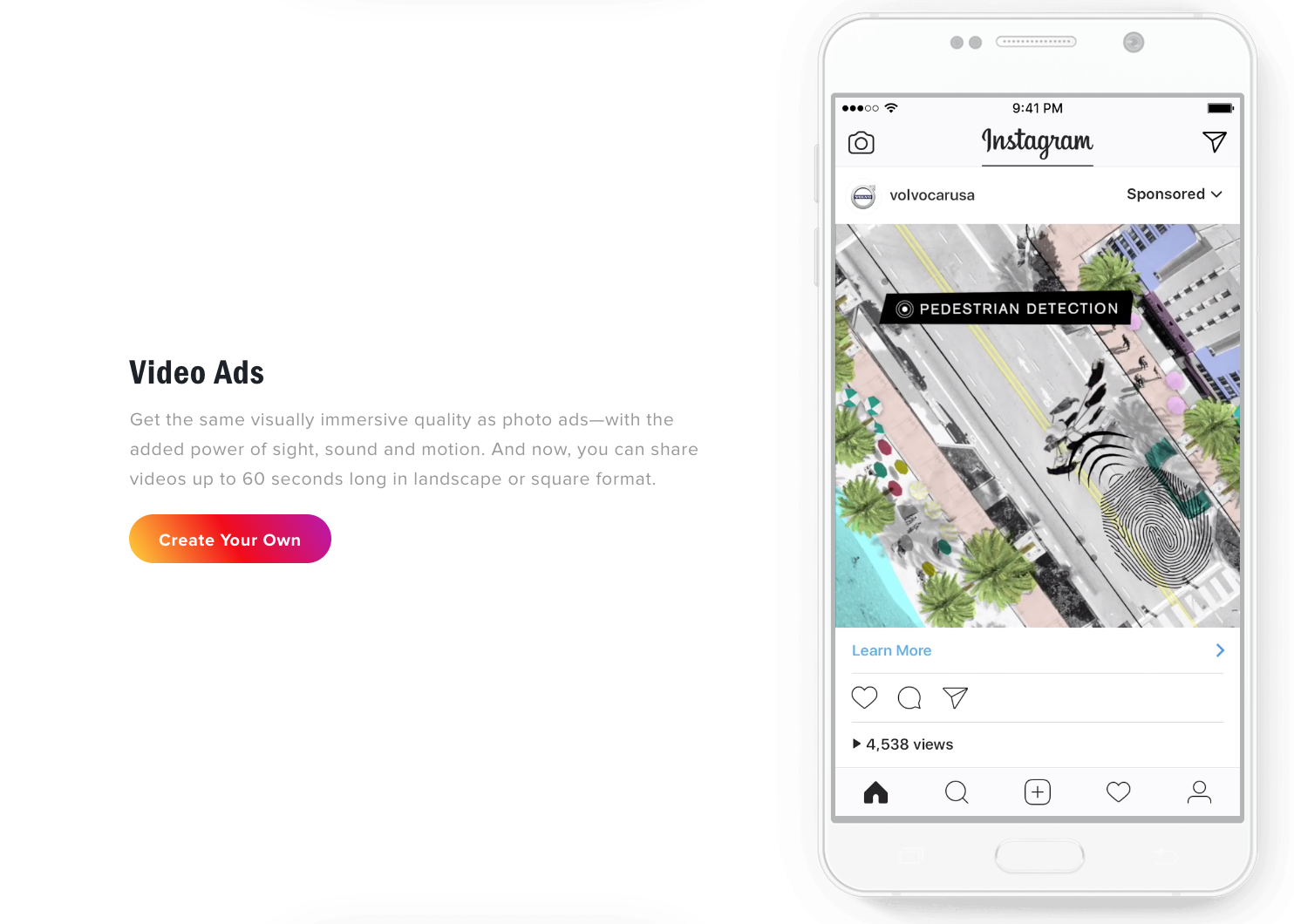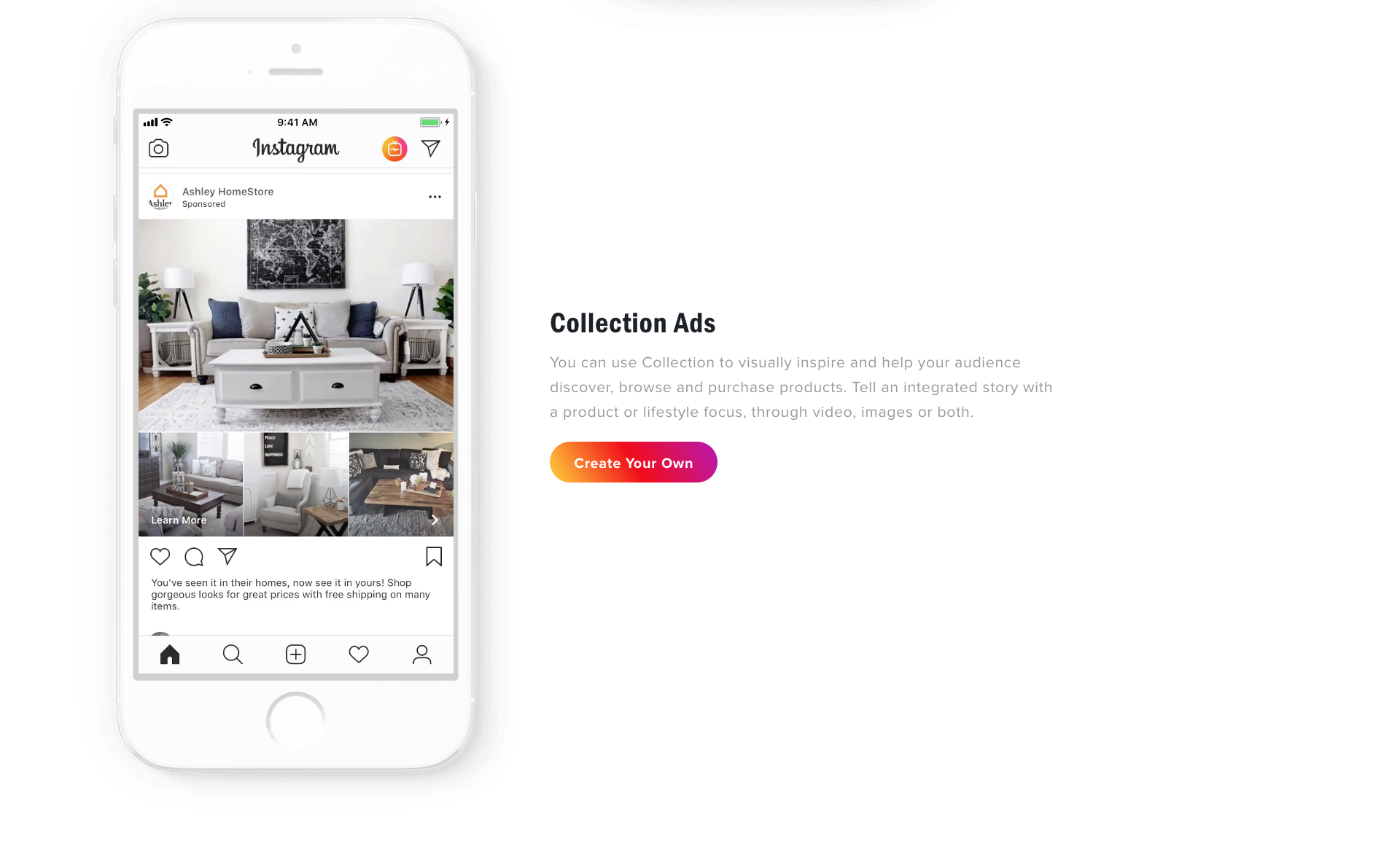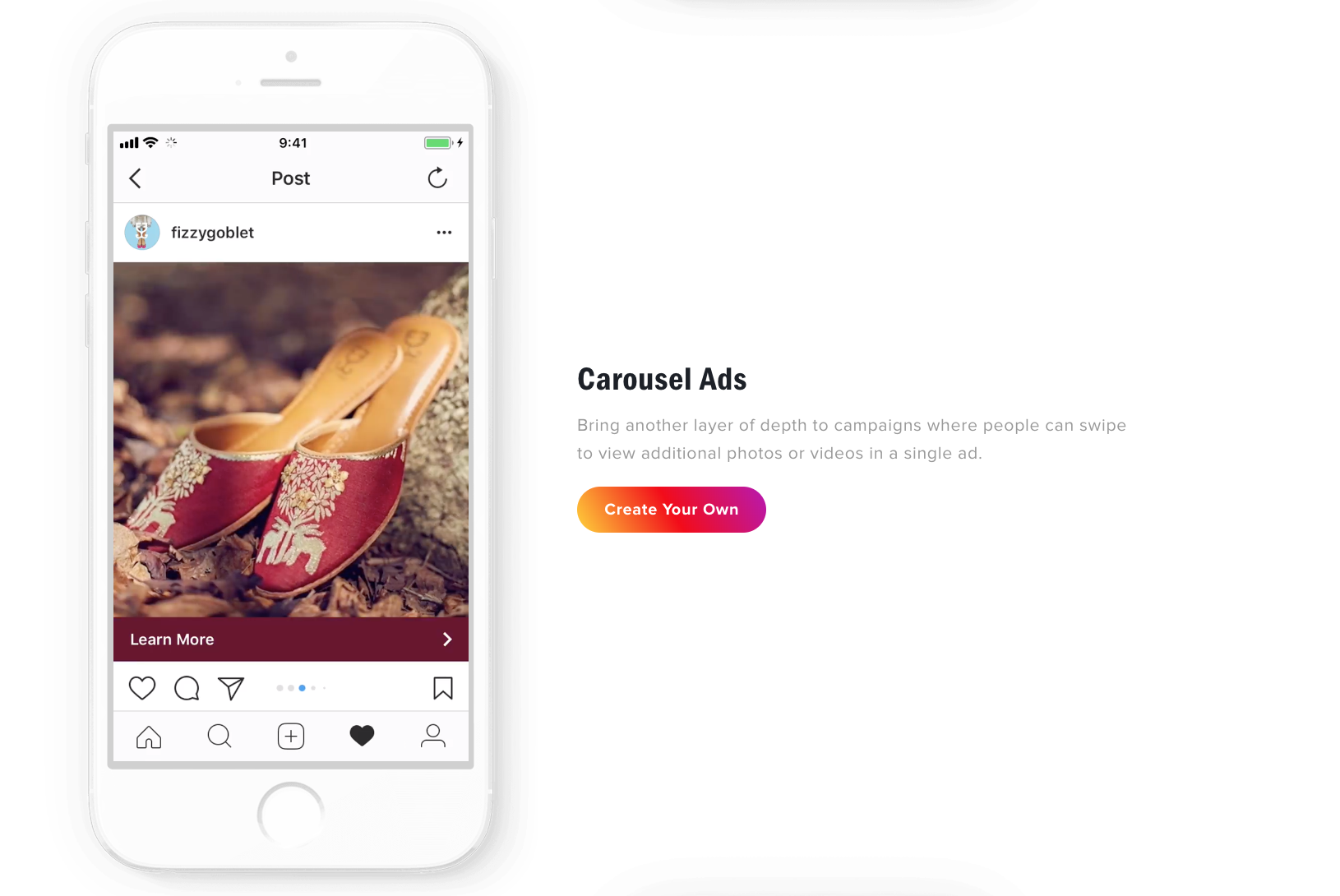 Snapchat is mainly a personal platform, allowing you to easily talk with friends, view Live Stories from around the world, and explore news in Discover. It was one of the first social platforms to take advantage of the mobile vertical experience. 


How do people use Snapchat?
A Snap is a picture or a video sent  through the platform to your followers. A video Snap can be as long as 10 seconds. Snaps are deleted once they are seen by recipients, unless you add them to your Story, then they disappear in 24 hours. Unopened Snaps get deleted in 30 days. Stories show your shared photos and videos to all friends.


Does Snapchat fit your business?
According to Snapchat's website, on average Snapchatters use the app over 20 times a day, and spend an average of 30 minutes each session , creating three  billion Snaps daily. Most Snapchat users are between the ages of 18 and 34, so if this platform fits your business, all you need is a creative vision and a decent camera on your phone to give it a go. But do not forget to plan campaigns in advance! AdEspresso offers a useful guide to understand exactly where to start when it comes to planning the perfect advertising campaign on this platform. Go for it!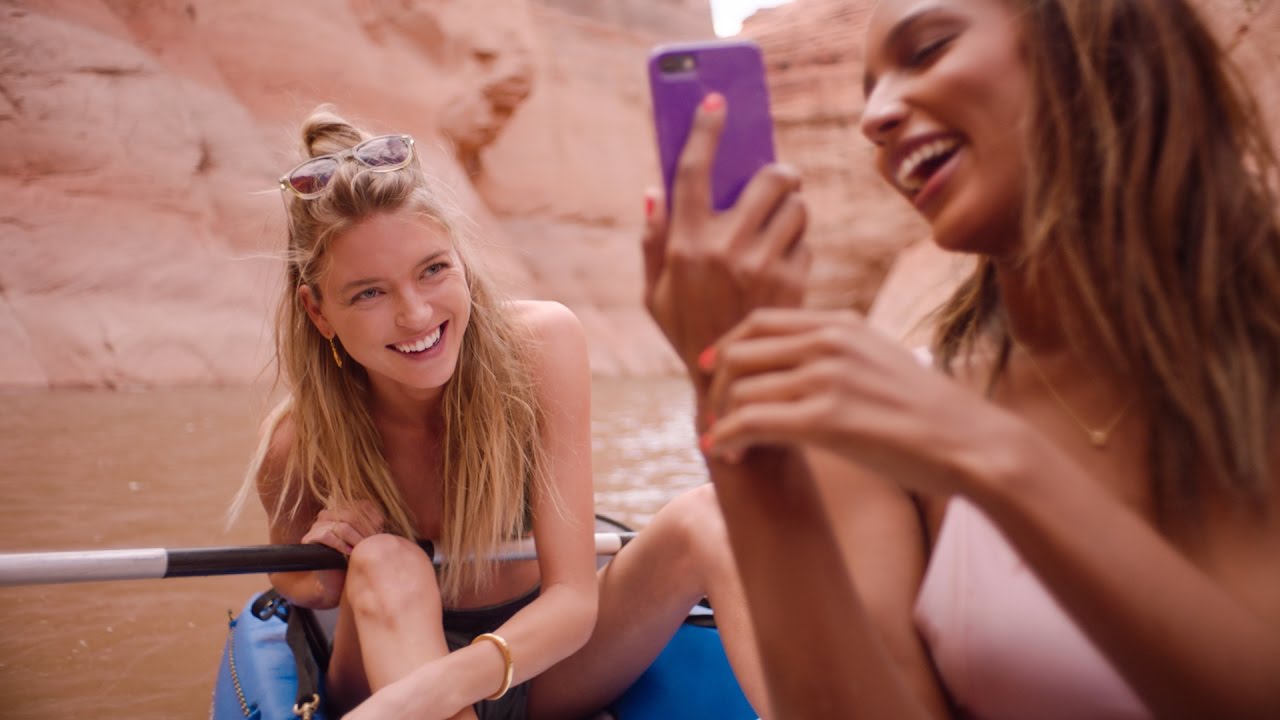 There are 265 million monthly active users on Pinterest.
There are 190 million people using Snapchat every day globally.
All of your favorite social media platforms offer free built-in analytics. Use these tools to make data-driven changes to your social media marketing strategy. 

➊ Make data an integral part of your advertising and business strategy.
➋ Marketers who set data-driven KPIs are more inclined to meet their goals. 
Considering the popularity and reach of social media, SMM should definitely be a big part of your overall marketing strategy. Remember to utilize as many relevant channels and tools as you can and remain active on all of your social media platforms. Also, make sure to stay updated on current social media trends and use them to your advantage. You can even come back to this guide from time to time to make sure that you are staying on track in terms of your SMM strategy. 


Read more
*/