Lead generation is the process of identifying and cultivating potential customers for your business. It's not just mindlessly collecting email addresses; it's about finding the right information about your prospects to turn them into customers down the line.
If you are a modern marketer, you need the best lead generation tools to grow your business.
There are plenty of lead generation platforms on the market to choose from. We've collected our top picks for all aspects of lead generation, regardless of whether your business is big or small.
What Is Lead Generation?
Lead generation is the action of attracting prospects to your business and then growing their interest - with the end goal of converting them into a customer. This can be done through blog posts, free ebooks, coupons, live events, and content.
Lead generation tools can help you capture contact information from people who are interested in your products or services, either through your website or online sources. The key to lead generation software is that leads are collected without any extra effort on your part, so you can begin the process of converting them into paying customers.
As a marketer, you need a robust toolbox of lead generation tools to keep a healthy pipeline of prospects flowing into the business:
1. Landing Page Creation

Landing page builders or creators are tools used to create websites without coding. Marketers can use these tools to build a customized landing page or squeeze pages quickly and easily.
Ucraft

Ucraft's landing page creator offers over 30 pre-designed, responsive landing page templates. It's very intuitive and doesn't require any coding skills, and is ideal for building intriguing lead-capturing landing pages, product pages, or whole websites. All you need to do is choose a landing page design and customize it to suit your brand.

Best Features of Ucraft

• 30+ landing page templates for a variety of industries
• Easy drag-and-drop customization
• Rich media features, including the ability to add video or images
• Ability to add custom web domains
2. Email Follow-Up Tools

It's important to keep leads warm when they do come in. For sales teams, pursuing opportunities means following up on emails. Fortunately, maintaining email threads alive is easy with modern automation tools.
Mailchimp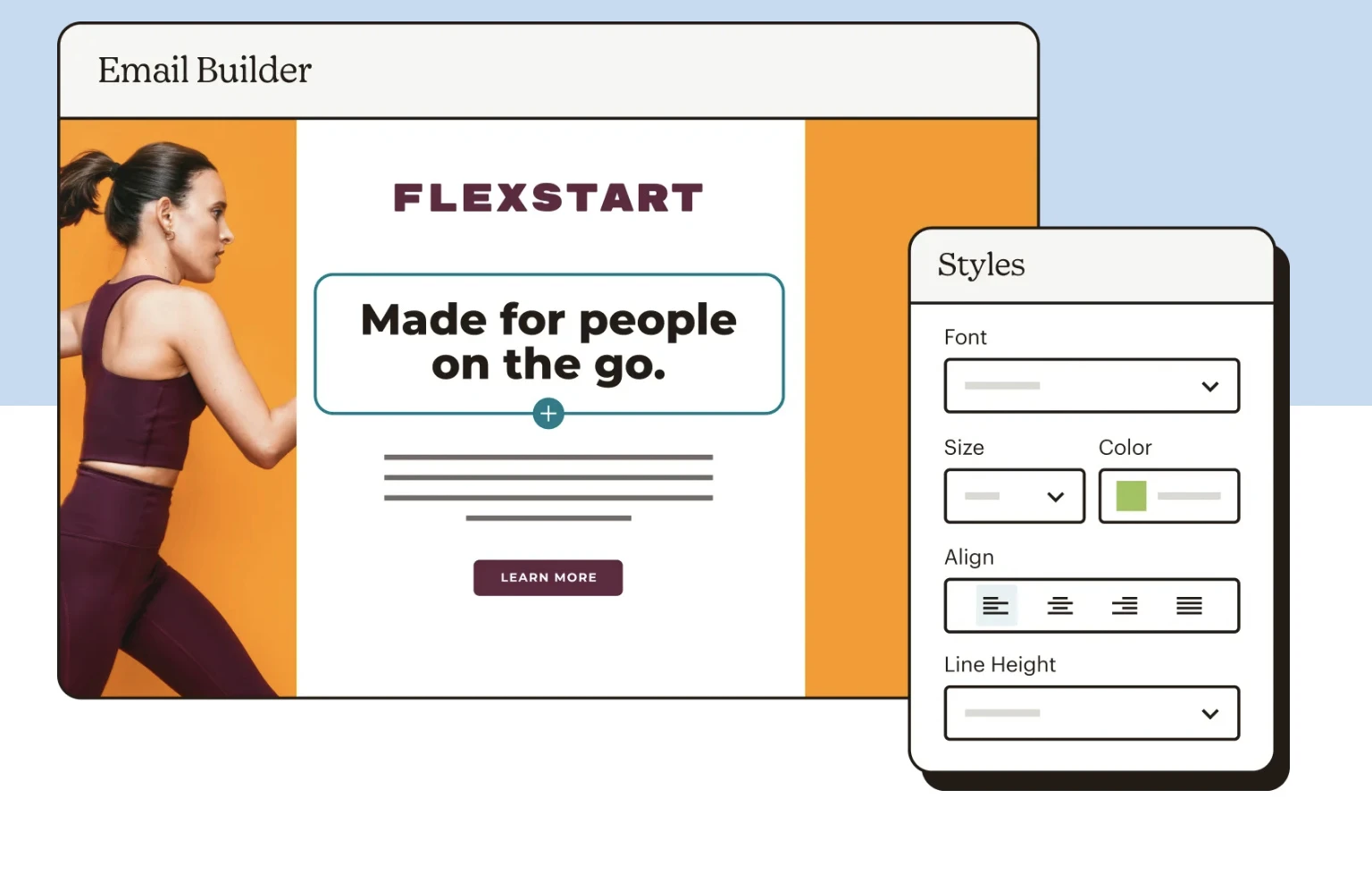 Mailchimp is one of the most popular email tools on the market. Using Mailchimp, you can send an entire welcome sequence to new subscribers, recover abandoned carts, create follow-up emails on purchases, and re-engage with your inactive customers. It's highly intuitive and comes with a number of attractive templates you can use.

Best Features of Mailchimp

• Audience dashboards
• Content studio
• Campaign templates
• Rich analytics
Vocus.io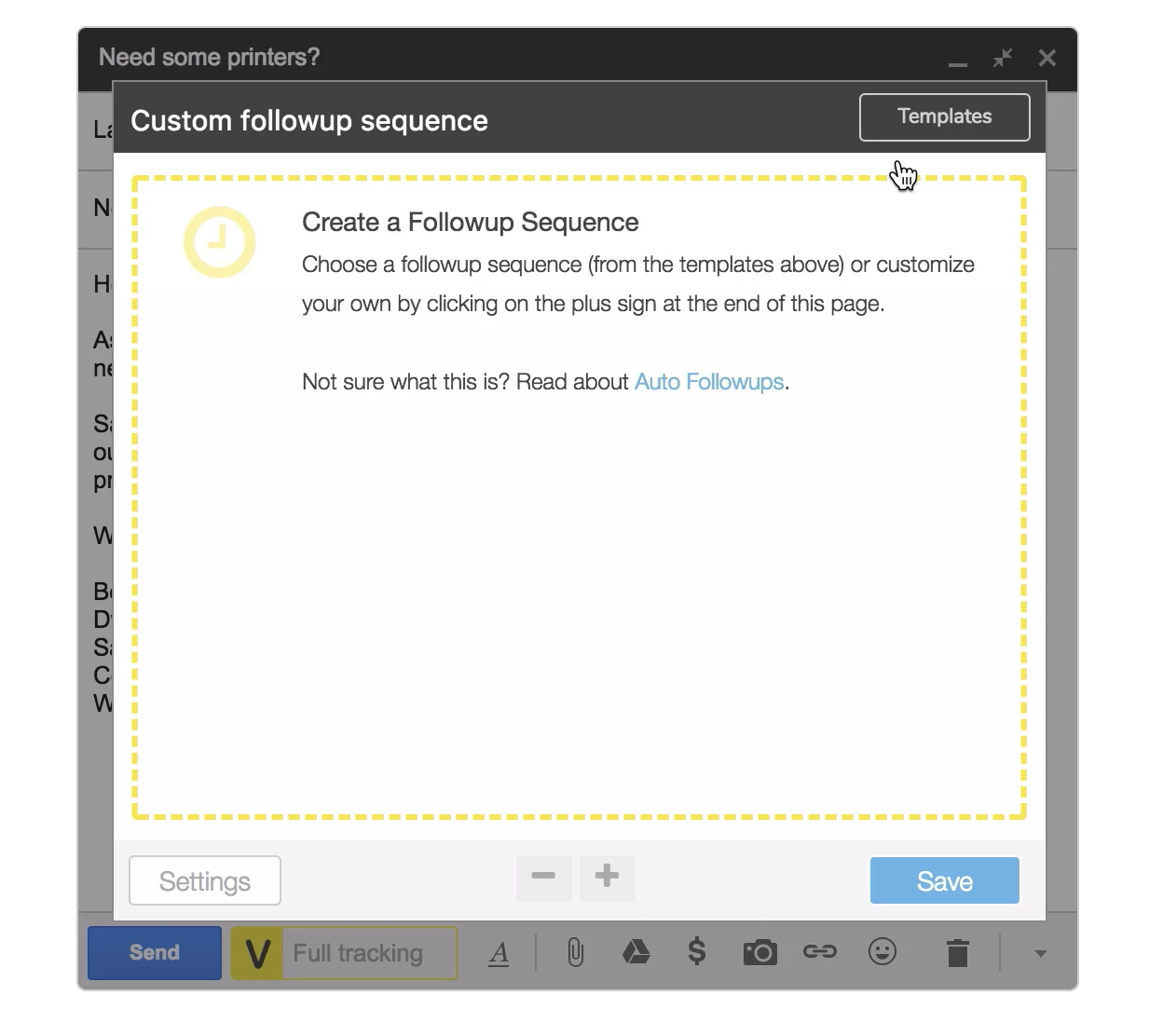 Vocus.io is a comprehensive email automation tool that sends Gmail follow-ups to non-responsive recipients. It can also track links, and opened emails between multiple recipients and comes with templates for quick and easy follow-ups.
Best Features of Vocus.io

• Ability to send bulk emails and "if no reply" follow-ups for your contact lists
• Email scheduling tools
• Templates with placeholders for follow-up messages
• Native integration with Salesforce
Follow-up.cc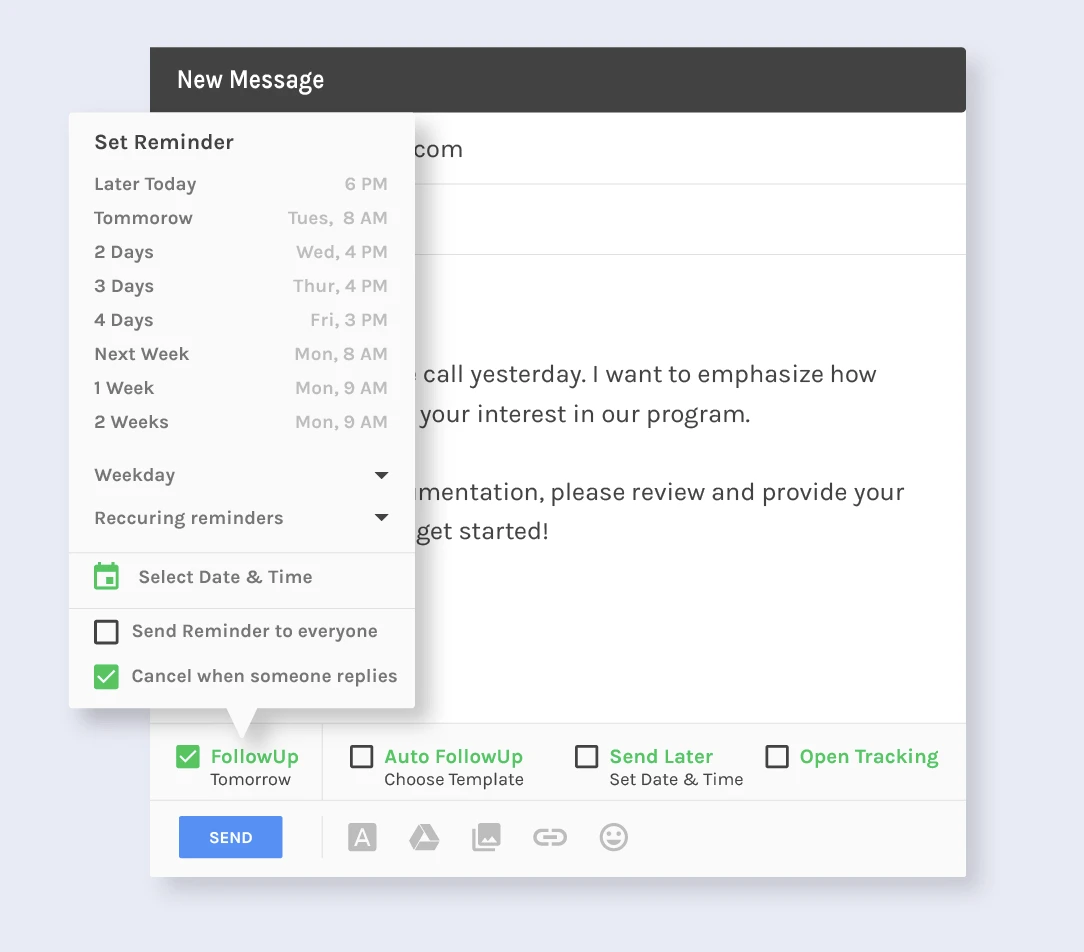 Follow-up.cc enables users to set up emails using a sequence that will be sent if the original mail doesn't get a response in 1-10 days (depending on your preferences). You can use pre-filled default templates or write your own.

Best Features of Follow-up.cc
• Native Salesforce integration
• Receive desk notifications when emails are opened
• Send Later features to time your emails perfectly
3. Live Chat Software

Live chat is essential for lead generation because you can connect with website visitors as soon as they log onto the page. You can use this to steer customers directly to what they are looking for online, ask questions, or even present them with a survey or competition to collect leads.
Hoory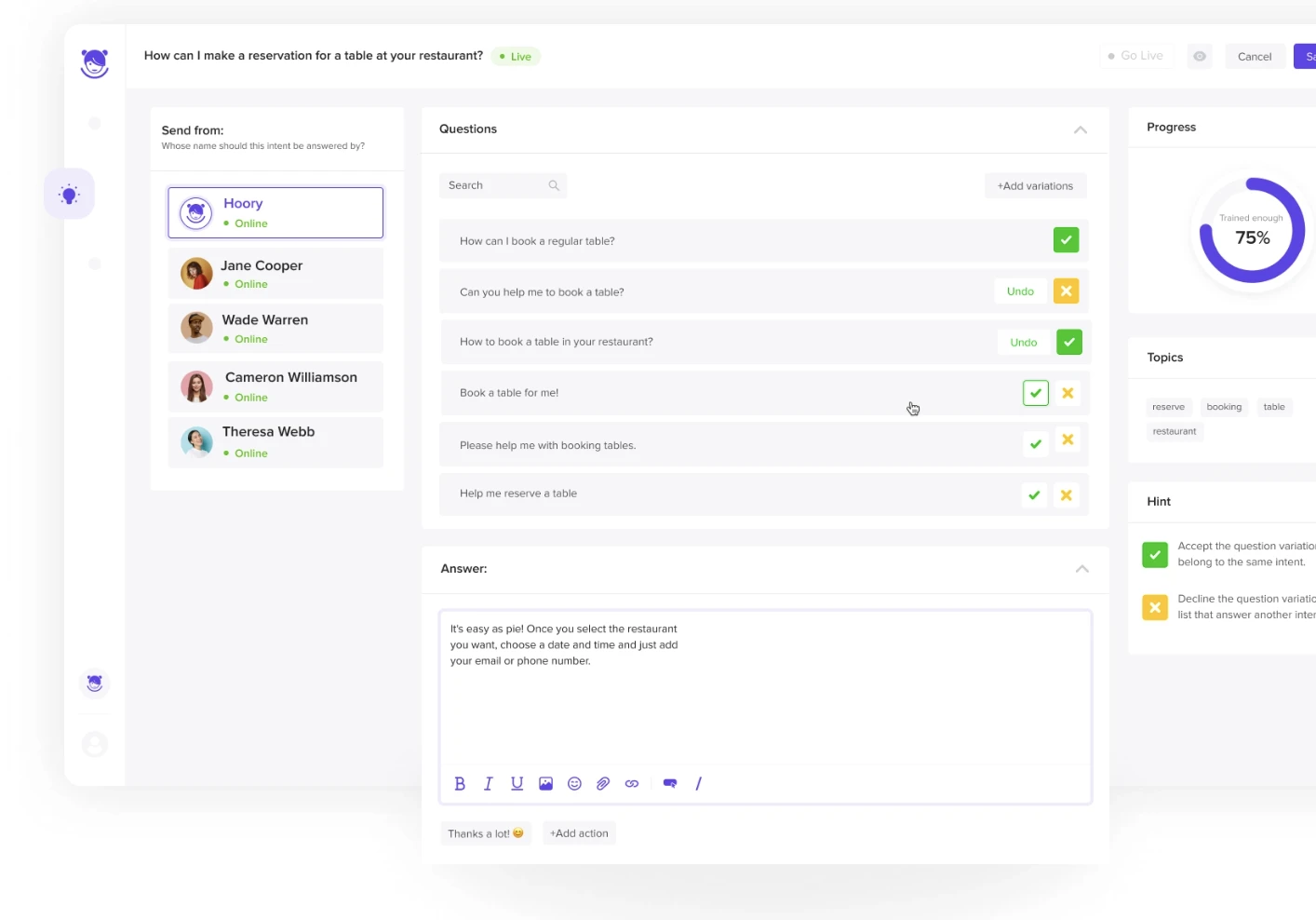 Hoory is an AI-powered assistant that not only provides excellent customer service but understands intent. Unlike many other bots on the market, Hoory will gather insights about your customers and provide a more personalized experience. The good news is you don't need coding skills to train your bot - you can do it yourself!

Best Features of Hoory

• Central inbox where you can keep track of all customer conversations
• Hoory will crawl your existing knowledge base to provide answers to common questions
• The ability to answer questions in your brand voice
• Teams can work together to train Hoory
Jivochat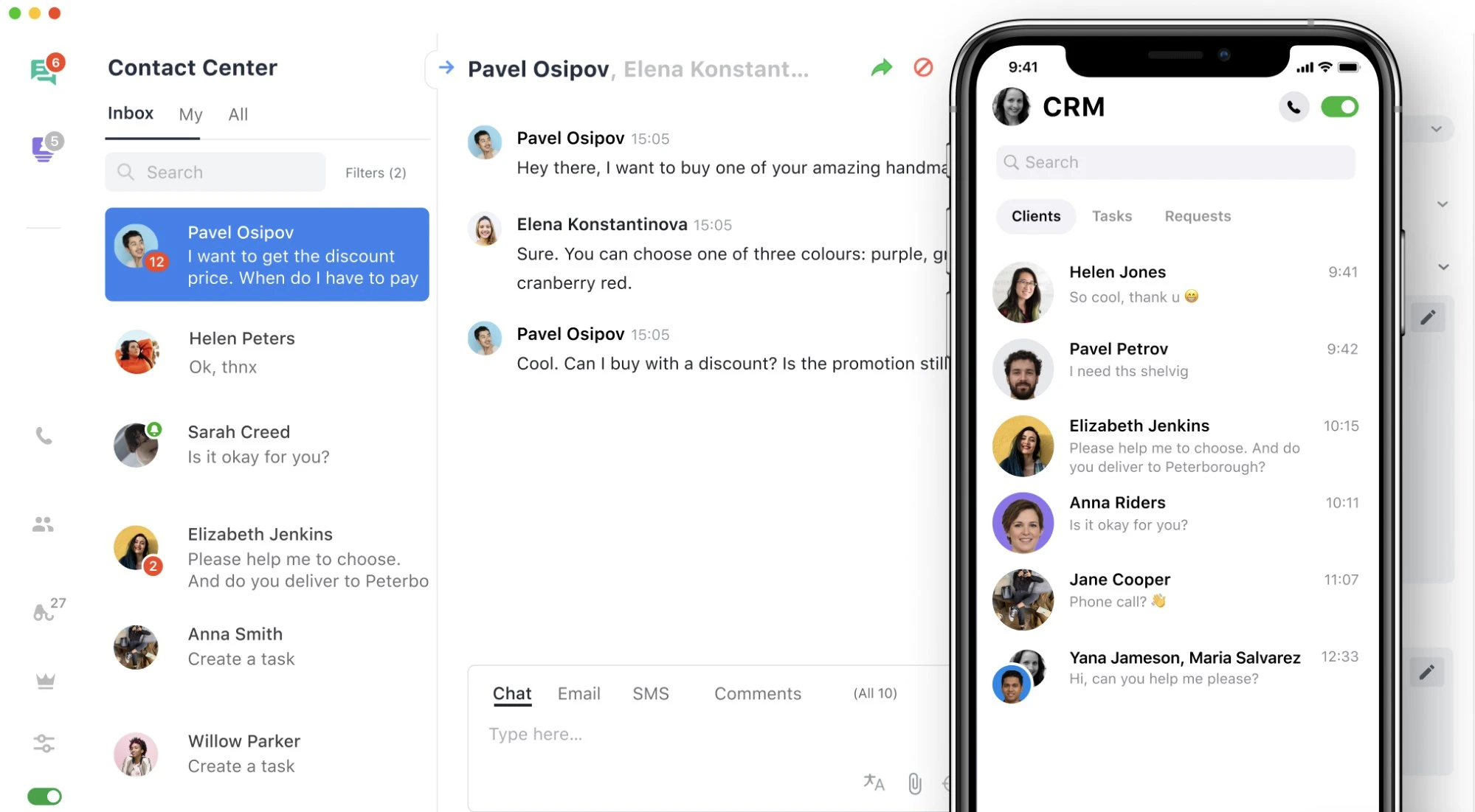 Jivochat is a live chat assistant that is designed to engage your prospects from the beginning. It offers highly customizable widgets and tools to get the conversation flowing.

Best Features of Jivochat

• Seamlessly fits in the side panel of any website for optimal browsing experience
• Works on any device
• Available in 20 languages so you can serve a global audience
LiveChat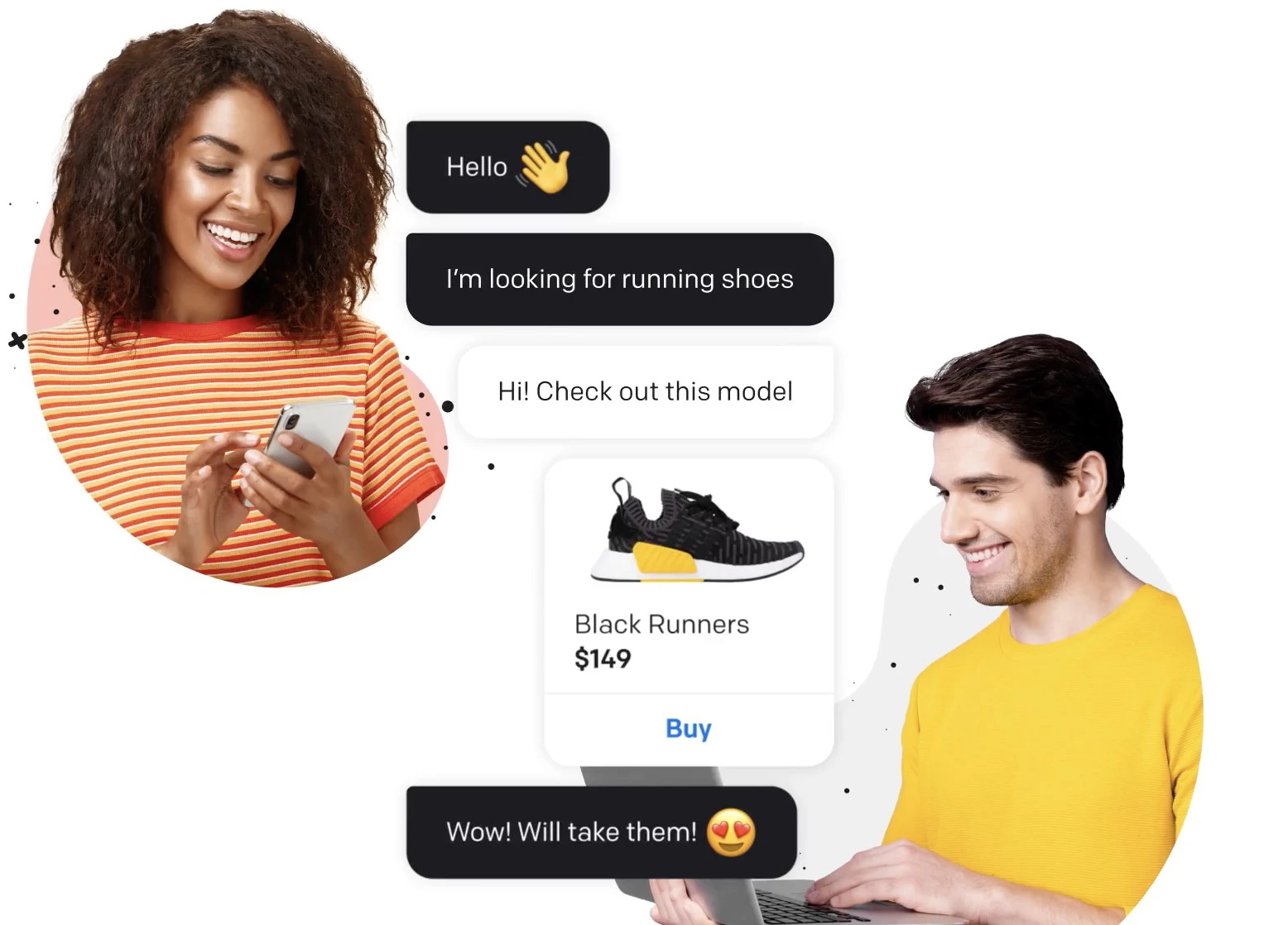 LiveChat covers multiple channels, including Facebook, SMS, email, and Whatsapp. It has a ticketing system, notifications, chat routing, and a sales goals tracker to make lead generation a breeze.

Best Features of LiveChat

• Product cards enable you to recommend products in the chat
• Extensive reporting capabilities
• Chat widgets are customizable by page
4. Marketing Automation/CRM tools
Customer relationships are critical when determining your business's success; CRM and marketing tools can help you manage your relationships more effectively by automatically capturing the data you need to keep in touch with your clients.
HubSpot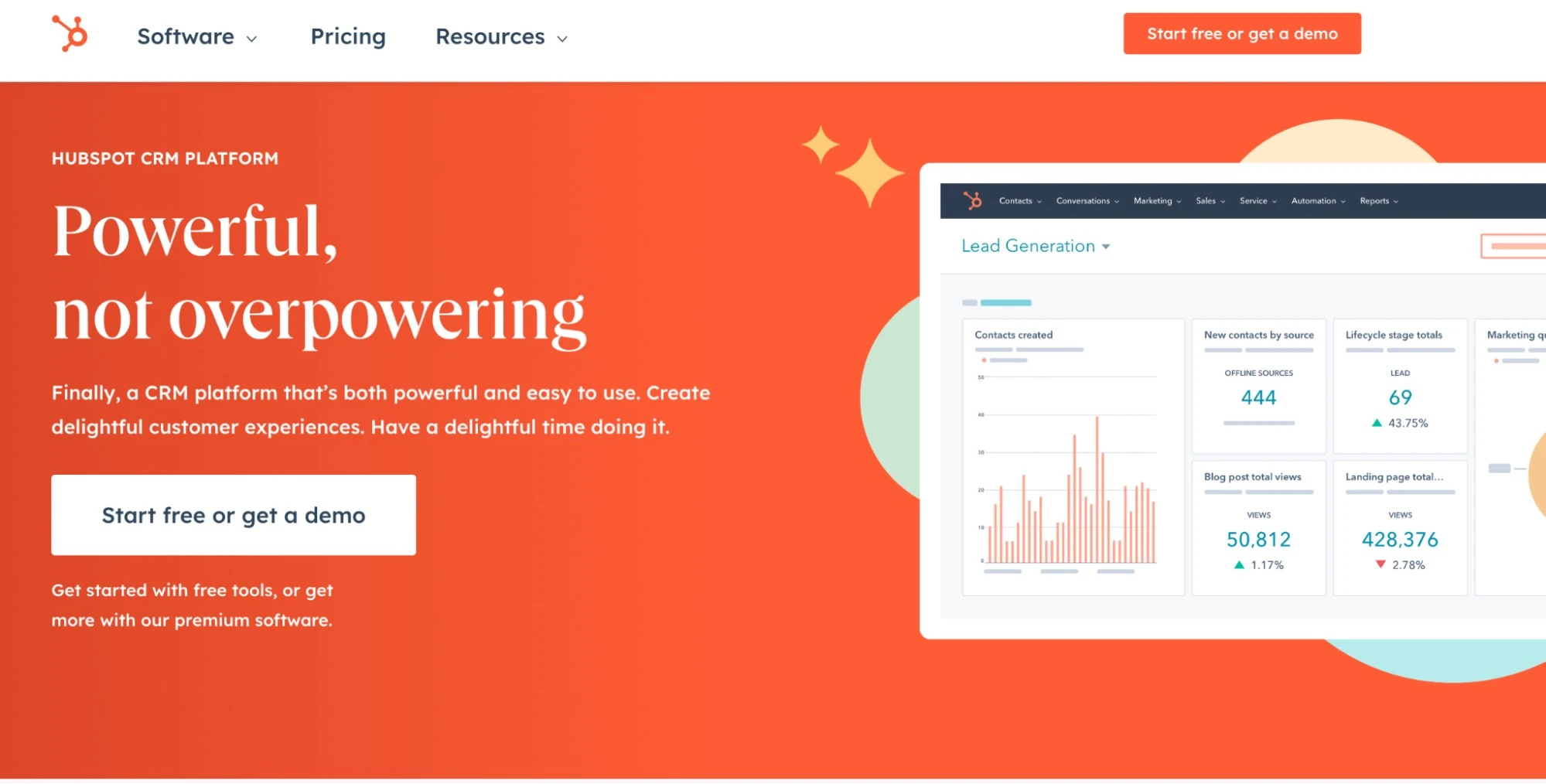 HubSpot offers a comprehensive free edition that rivals even paid CRMs. It works across marketing, sales, and customer service. You can easily scale up as your business grows, collaborate with team members, and create campaigns. They are also well-known for their customer service.

Best Features of HubSpot

• Excellent customer support (including Twitter)
• Robust feature set
• Generous free edition
• Support for integrated payment processing
GetResponse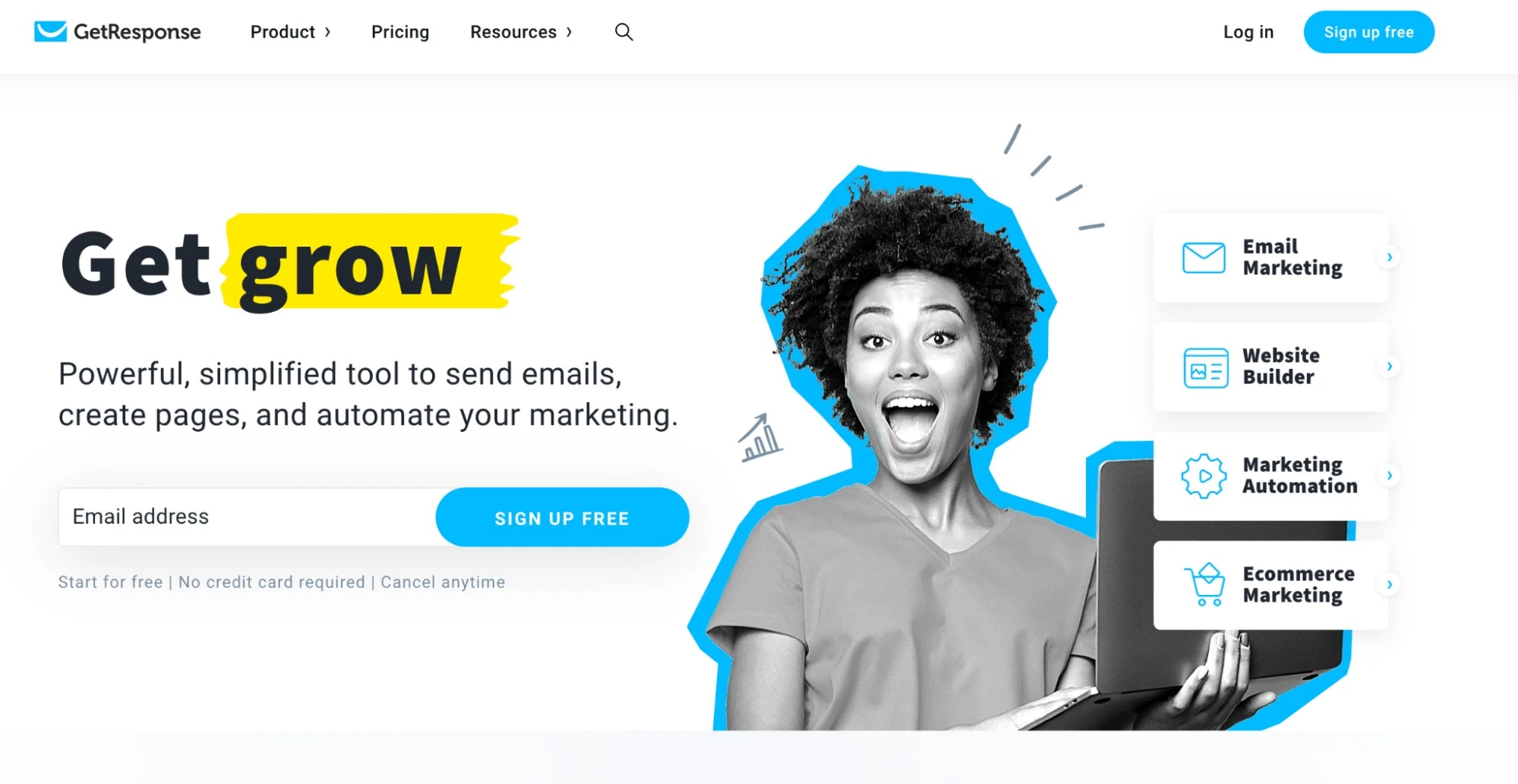 GetResponse is a full-stack marketing kit with lead generation features built-in. You can use full email automation to close deals and create sales funnels. You can also use the software to run webinars, build landing pages and create newsletters.
Best Features of GetResponse

• Landing page creator
• Free for up to 500 contacts
• Build opt-in forms
• Stay in touch with newsletters
Getsitecontrol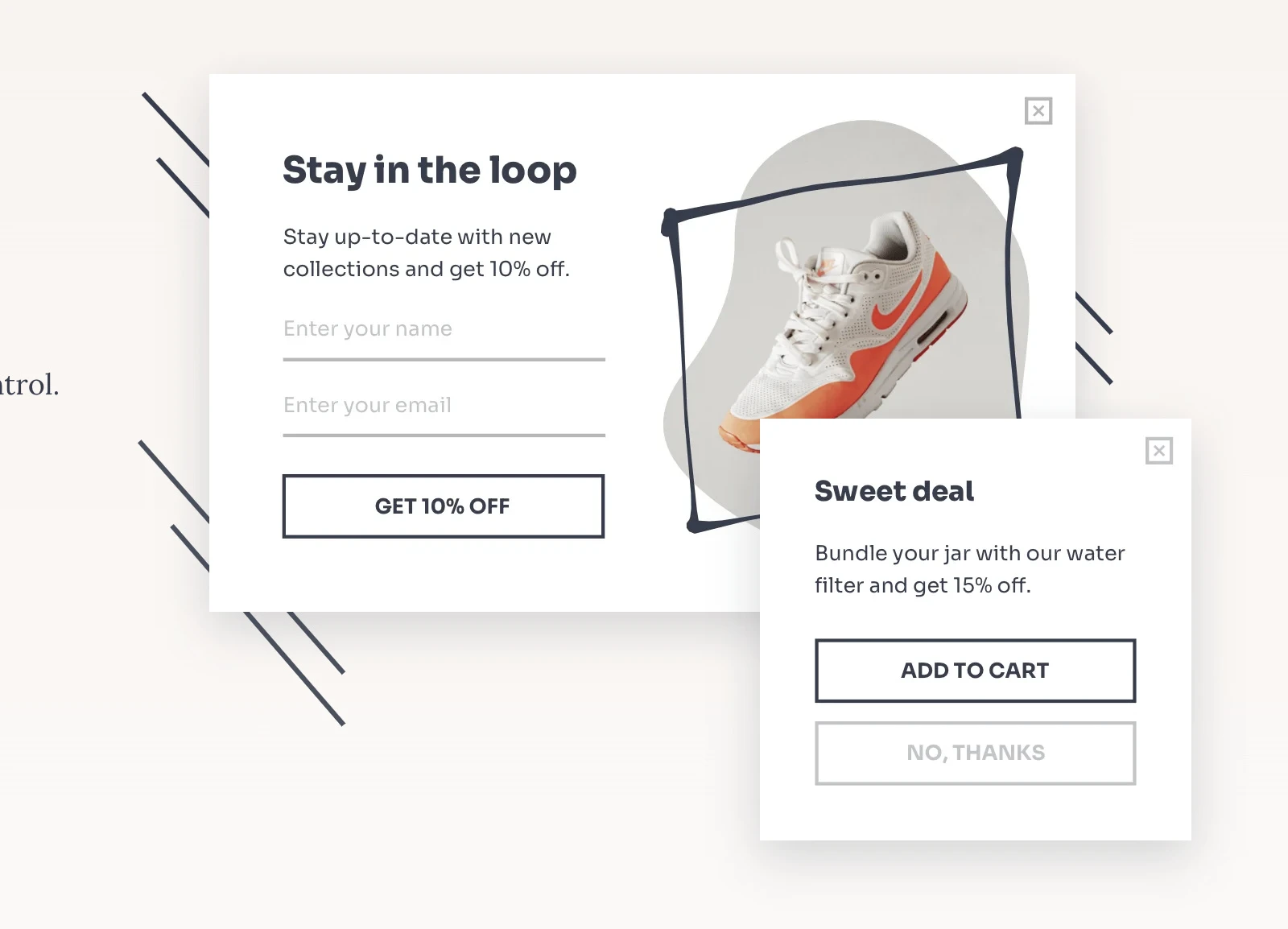 Getsitecontrol lets you create several different lead generation widgets, from forms to pop-ups. You can use Getsitecontrol to grow your mailing lists, collect customer feedback, prevent cart abandonment, and even make announcements about upcoming products or promotions.

Best Features of Getsitecontrol

• Wide variety of templates
• Easy-to-install widgets
• Split testing
• Design flexibility
5. Survey Tools
The more you know about your customers, the better. Online survey tools can help you gather insights about your prospects that can help you close sales down the line.
Hotjar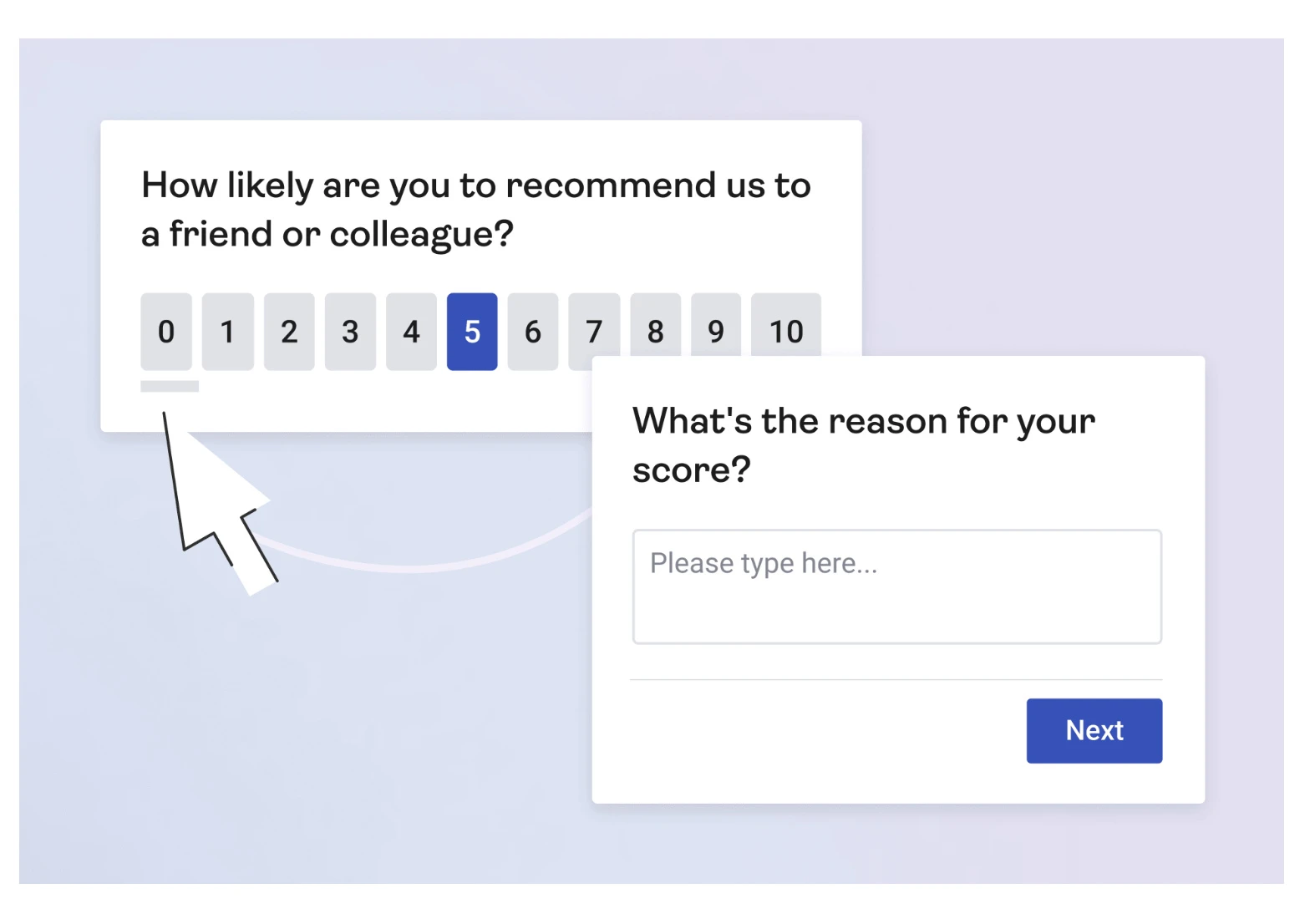 Hotjar sends surveys to customers when it matters most: immediately! Your survey will appear wherever you need it in the user journey. You can capture real-time feedback using popups or by sending customers a link. Of course, there are a number of other features you can use to collect feedback, including heatmaps.
Best Features of Hotjar
• Heatmaps that provide insight into how customers navigate the site
• Simple, intuitive form builders
• GDPR & CCPA compliant data gathering
UserVoice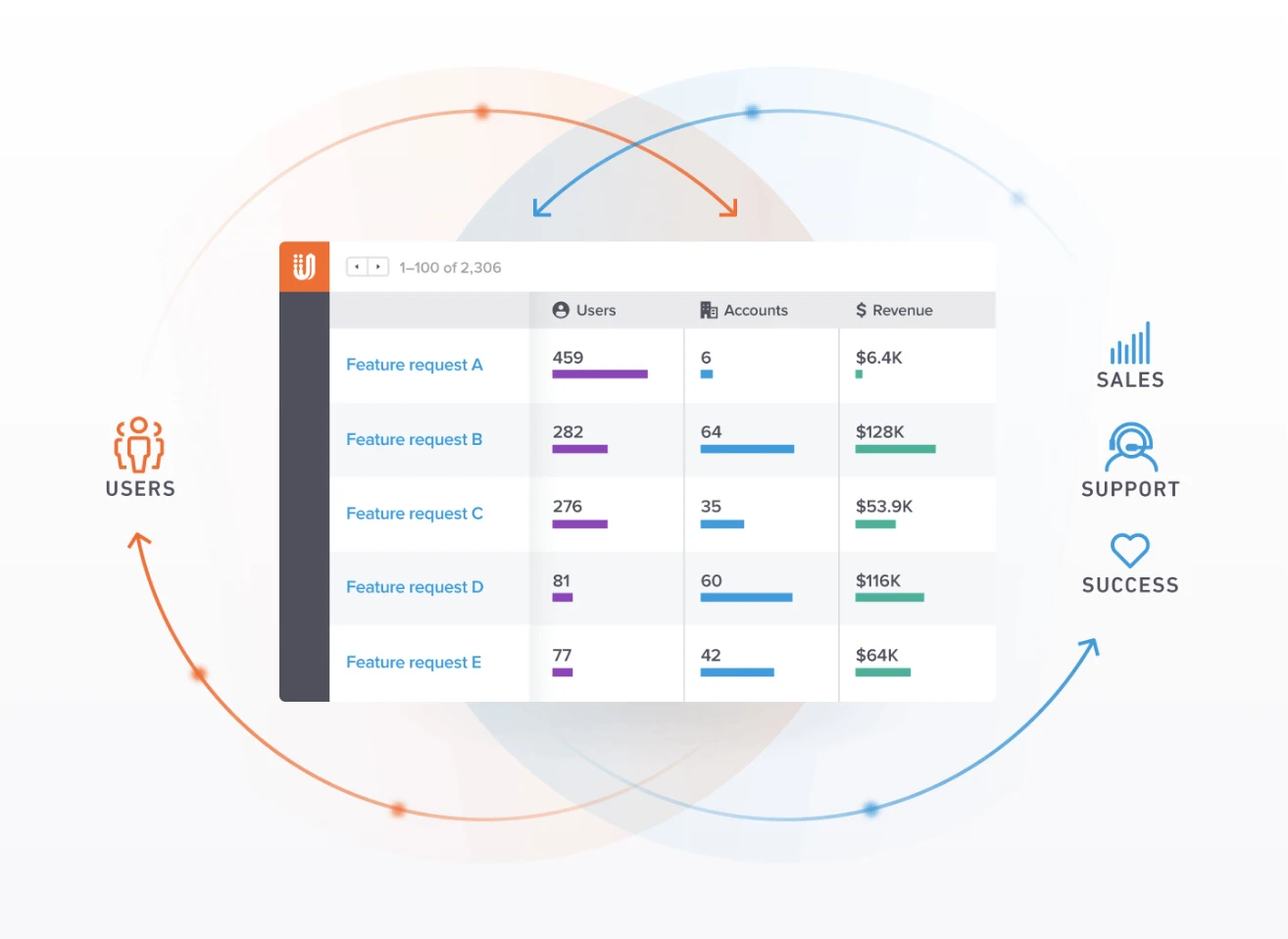 UserVoice was designed for SaaS companies. It functions as a centralized product feedback solution that gathers and aggregates customer feedback and even internal teams, so SaaS companies can better understand why customers are churning.

Best Features of Uservoice
• Collect feedback responses directly in Slack
• In-app feedback widget and API
• Contributor sidebar captures internal team feedback during product testing
Typeform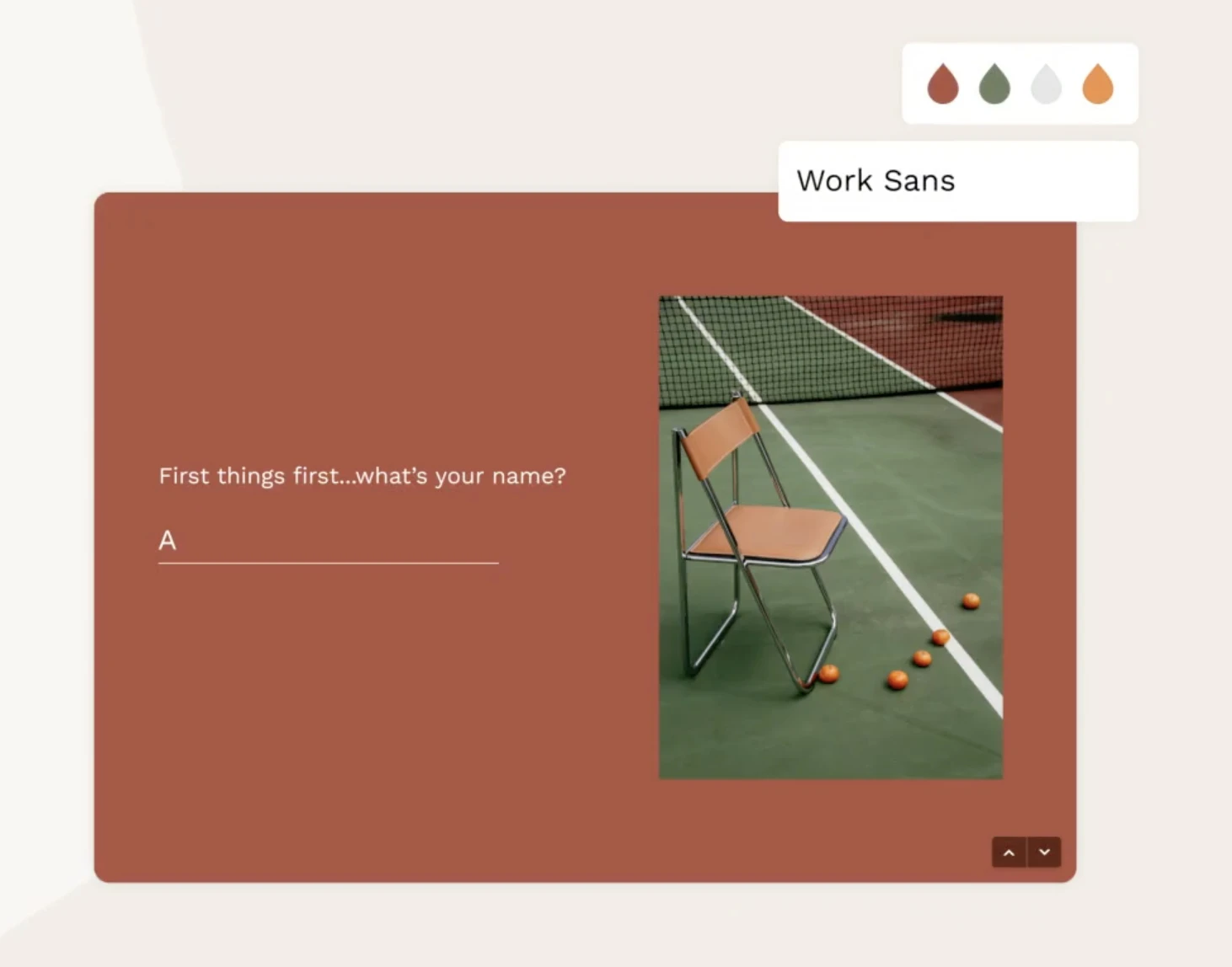 With Typeform, you can create user-friendly surveys that really stand out from the crowd. Unlike many online tools, Typeform is attractive and functions like a conversation to keep your audience engaged. This can really boost the completion rate of your surveys and generate more thoughtful responses.
Best Features of Typeform
• Personalizes user flows that qualify and segments your prospects into your CRM
• People-friendly forms with a unique design
• The ability to add GIFs, videos, and images to surveys
Conclusion

Lead generation doesn't have to be a time-consuming task. With the right tools and platforms at your disposal, the work will be done for you so that a constant stream of new prospects is entering your sales funnel and moving towards conversion. In summary:
• Landing page builders like Ucraft can capture email addresses by offering compelling content;
• Email tools like Mailchimp, Vocus.io, and Followup.cc will keep leads hot by sending regular communications to customers;
• Chat tools like Hoory, Jivochat, and LiveChat can initiate conversations and answer customer questions when visitors land on your site;
• Marketing automation tools like Hubspot, GetResponse, and Getsitecontrol make it easy to collect and mine prospects without any manual input after set-up;
• Survey tools like Typeform, Hotjar, and UserVoice can gather even richer insights about your customers through fun and engaging surveys.
With tools like these, lead generation is simple, automated, and profitable.