Regardless of industry, every digital marketer, has more or less the same goal: to generate qualified leads. When you're working with an excellent product and a powerful value proposition, driving leads can be a fun and exciting challenge. But here's the catch: there are dozens, maybe even hundreds of other marketers working towards the same goal. And what happens when those marketers are vying for your audience, threatening to nab prospects? To put it simply, things can get tricky.
Luckily, that's where lead generation tools save the day. The best lead generation tools help you gather deep customer insights, optimize your site content, and create meaningful relationships with your most valuable customers. To get started on the fast track towards more profit, here are five lead generation tools that you can start using today.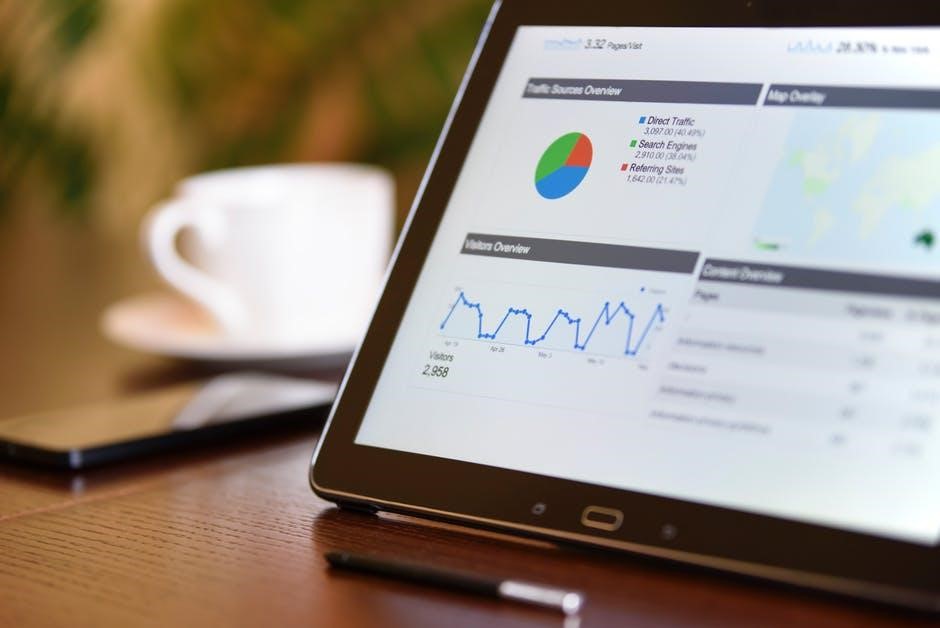 1. Intercom

You know that helpful little chat box that sometimes appears in the corner of a website's homepage? More often than not, that message in the bottle is powered by a tool called Intercom. As a personalized customer messaging tool, Intercom is a great way to establish trusted relationships with customers. Its live chat functionality can also provide a direct boost to lead generation efforts by helping you out with:
Stronger Customer Support

Let's say a prospect comes to your website in search of a specific product or service. After seeing a friendly popup message, they decide that it'll be easier to ask your customer service rep for help. They initiate a conversation and are instantly provided with the answer they need. This incredibly simple satisfaction is exactly what modern customers are looking for. They don't have time to sift through confusing service pages or poorly written copy. What they need is an answer. If you can provide an answer faster than your competitors, you're immediately placed in the lead.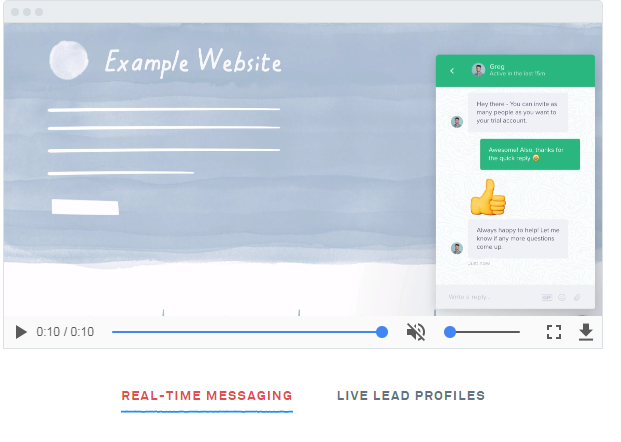 Improved Rankings
It goes without saying that page abandonment has an impact on lead generation efforts. If a prospect leaves your page before learning more about your products or services, they're not likely to make a purchase. But did you know that the bounce rate also ties into search engine rankings? It goes like this: when your website is too slow to load or provide information, visitors leave before buying anything (page abandonment). And when Google notices a high level of page abandonment, they'll ding your rankings and push you below competitors in search engine results. Alternatively, with a fast website and an app like Intercom, your website's user experience will increase tenfold. This experience will keep visitors on your page by offering them what they want–instantly.
Increased lead conversion
We've talked about how Intercom can assist with customer support and website experience efforts, and how those two areas relate to lead generation. It's also one of the only lead generation tools that allows you to create specific auto messages based on customer behavior and send them on the right time. If a person has been reading the pricing page thoroughly, for example, you can use the live chat feature to send that customer a specific message about pricing questions. If they decide to answer, they'll be connected directly with a sales agent who can answer their questions and, hopefully, help close the deal.
 
2. Quora

If you've ever asked Google a question (who hasn't?!), you've probably come across a thread on Quora. As the go-to site for asking and answering questions, Quora has become an important tool for sharing knowledge across the world. It's also become an invaluable resource for businesses who want to build their network and learn more about their customers. 

To start using Quora in your lead generation efforts, begin with a simple search related to your product. Refer back to your buyer personas and consider questions that they might have had when seeking out a product. For example, a marketer at a brand management platform might look for questions related to logo design tools, brand consistency, and cloud-based asset sharing.
Once you've found a few recent threads that are relevant to your business's services, comment with your expertise. You might discuss your company's approach to logo design, or a specific feature that's important for products in this industry. This is a subtle way to promote your business and its services without being outright salesy. Adding a link to a relevant blog post can also help you drive traffic back to your website.
Creating a Quora Profile
Some of the most popular threads on Quora get thousands of views a day. When you create a backlink to your website on one of these threads, it can mean a healthy boost for your site. Quora also has the option to create a brand page (highly recommended!). Here, you can add informative blog posts and tutorials about your brand. New product releases and feature updates make great content for your Quora profile. You can also keep tabs on questions related to your product across Quora, then answer them on your profile (kind of like an FAQ page).
3. Hotjar
If you've ever wanted to know what turns your visitors into customers, this is the lead generation tool for you. Hotjar monitors your website's traffic to show what your visitors do and why they do it. Hotjar accomplishes this by breaking down traffic data into three core areas: drivers, barriers, and hooks. Here's what these three data sets mean for your website performance, and how they can help you foster leads.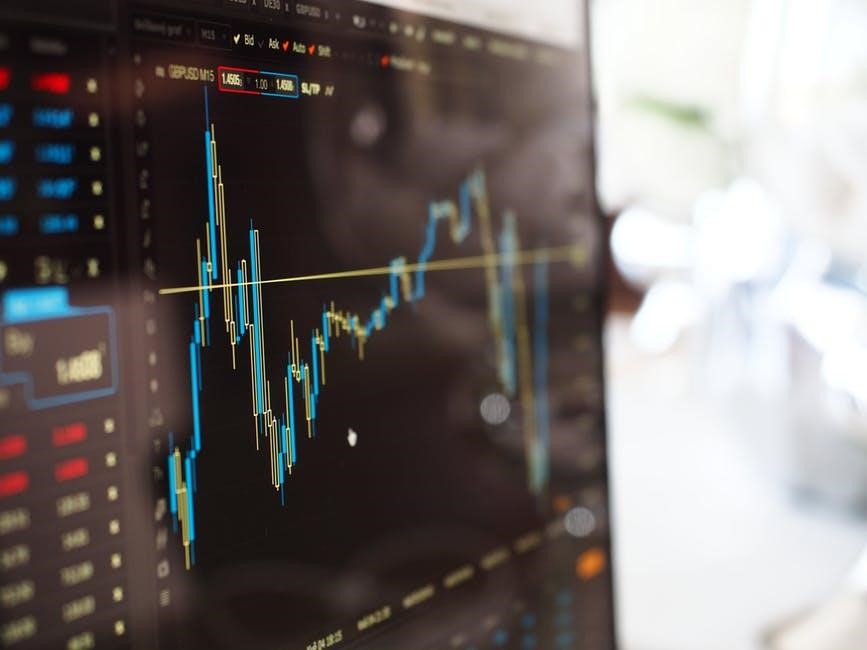 Drivers
Drivers help you understand all you need to know about visitor intent. From what visitors are looking for to why they're looking for it, Hotjar's driver data is key to decoding website traffic. This is particularly helpful for decoding the language that your customers are using. Knowing how they explain your services and search for your product can help you better align your sales pages to match this language. When you're speaking in the same terms as your customers, you're more likely to make an impression and close a deal.
Barriers
Have you ever wondered why qualified leads go cold? Hotjar's Barriers feature allows you to tap into this knowledge like a pro. Using heat maps, surveys, and other customer intelligence features, Hotjar gives you direct insight into why your customers are leaving. Much more valuable than changing a CTA button or adjusting your homepage's color, this feature helps you uncover the fundamental roadblocks between you and more revenue.
Hooks
Hotjar's hooks focus allows you to get into your customers' minds and see what makes them buy. For example, you may have thought that the driving factor behind buying your language learning product was feeling smart and successful. After using Hotjar, you might find out that your customers are more interested in improving their sense of self-worth. Once you've collected these insights, you can use them to adjust site content and language in a way that emphasizes these values.
4. HelloBar
Email is an increasingly important revenue stream for businesses of all industries. Yet, many marketers struggle to truly hone this platform and use email to its full potential. Why? According to HubSpot, 51% of marketers struggle to enrich contact data quality, which they see as a core barrier to email marketing success. HelloBar is one of the most helpful tools for increasing the quantity and quality of your email marketing data. So how does it work? Hellobar is a simple popup form that collects your website visitors' contact information. Pertinent contact details, such as name, company, and email address, are collected and automatically added to a contact list.
Collecting contact information is a primary function of HelloBar, but it can also be used to ramp up social efforts. If you're focused on generating leads through promoted posts on Facebook, for example, you can add a "follow on Facebook" CTA to your HelloBar. If you're promoting a particular product or feature, your HelloBar is an effective way to advertise it. Since you can attach a specific URL to your HelloBar, consider choosing one that leads to a dedicated landing page. Adding a HelloBar to your website is also a helpful way to keep your website fresh and interesting. Since you can easily change HelloBar's content to feature different offers, you can keep repeat visitors engaged. Try creating a bi-weekly or monthly schedule that guides you towards updating and refreshing your HelloBar. Then, keep track of your website engagement and HelloBar clicks to see which content makes your audience most engaged.
 
5. Disqus

As marketers, we're often told that audience engagement is the key to successful lead generation. But with so many different platforms for finding a qualified audience, it's often confusing when and where you should be engaging them. Enter: Disqus. This lead generation tool transforms "audience engagement" from a buzzword into serious business.
To understand how Disqus works and why it's so important, think of it as a smart chip for each of your blog posts. When enabled on a blog post, Disqus gives you a hearty read on that article's engagement. Use it to garner critical insights, like how many views your blog post has, how many of those views included comment reads, and which comments and discussions your visitors find most compelling.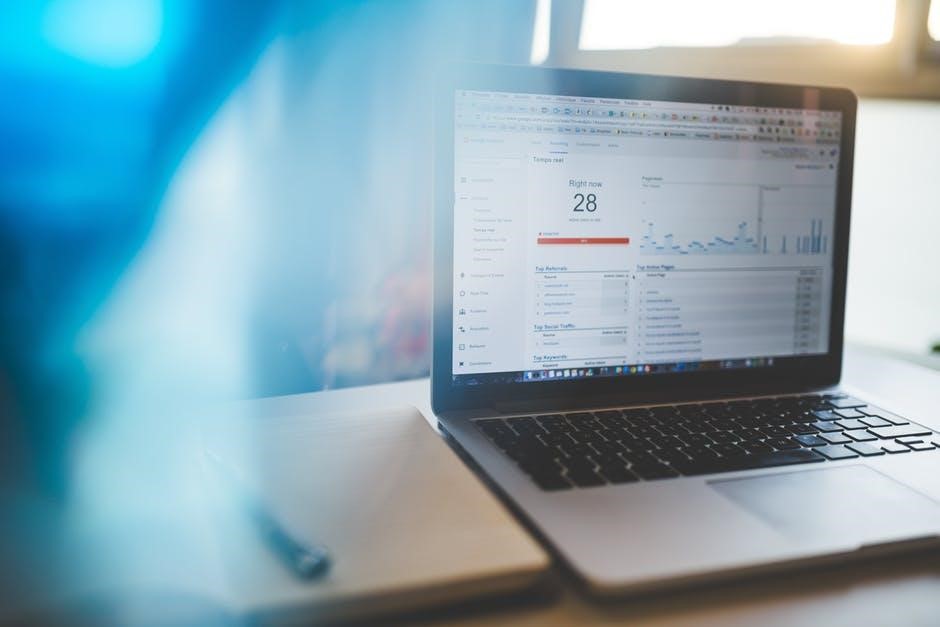 Aside from using Disqus as a tool on your own blog, you can also use it as an outbound lead generation tool. The Disqus platform functions much like a blog directory, offering access to some of the most influential blogs on the web. Tapping into this community can help you locate potential partners, identify influencers, and even find new customers. You'll start by making a company profile, which explains what your company does and links back to your profile. Every time you comment on another person's blog–with a piece of praise or a snippet of advice–the comment will link back to your profile, which links to your website. This means that when you're active about leaving Disqus comments, you're peppering the web with helpful advice and quality backlinks.
With so much competition, driving leads can be a challenging and frustrating task for marketers everywhere. However, using the right lead generation tools is a great first step towards overcoming the noise. This is especially true when lead generation tools are combined with a homepage that's optimized for revenue. Components like a powerful call to action, an intuitive design, and quick sign up forms all help create a high-converting website. Armed with the proper customer insights, you'll be well on your way towards a lead generation plan that excels in both quality and quantity.