Lead generation is perhaps the hottest topic of debate - and, oftentimes, conflict - between all marketing and sales teams. The first group spends countless amounts of time, effort, and money to generate leads, while the second one complains about the leads' quality. It seems like an endless battle that can turn problematic if your marketing and sales teams don't work in sync. If you are a beginner entrepreneur or a small business working towards generating leads, driving sales, and making revenue, this guide is for you. We will help you learn what lead generation is, how to generate quality leads, and approach lead generation from a modern marketing perspective.
What Is a Lead?
One of the most common mistakes businesses make is failing to define "leads" coherently across the board. While there are different types of leads, the core definition should be the same for the marketing, business development, sales, and customer service departments.
To answer the "what is a lead" question, we will stick to the simplest definition possible: a lead represents any individual or organization who expressed interest in buying what your company sells (products or services).
Experts usually define leads as "qualified prospects that are beginning to show buying behavior."
But here's the kicker! While marketing teams go above and beyond to capture as many leads as possible, the sales team's job is to convert the said leads into sales. For this reason, in lead generation, the question of quantity vs. quality and "what buying behavior is" will always be a topic of debate.
With that being said, one of the reasons any business or independent entrepreneur has to have a marketing strategy together with a sales one is to help marketing and sales synchronize and work together harmoniously.
Types of Leads to Consider for Your Sales Funnel
Are all the people visiting your website actual leads? Not even your marketing team believes this. So, who are the leads, and how do they behave to qualify them as such? Leads are people who raise their hand, showing they are available for communication should you contact them. From this point of view, leads are not all equal and do not behave the same.
1. Information Qualified Leads
These leads are at the beginning of their buyer's journey with your business. They expressed an interest in what you sell but are not willing to engage yet. At this stage, your company should be ready to offer them a "reward" (information they need, a downloadable product, etc.) in exchange for their data (name, email, location, business, etc.). Enter those landing pages you should create with the specific purpose of generating leads.
2. Marketing Qualified Leads
What is a marketing lead? MQLs are people/organizations who have already engaged with your marketing efforts and are in the middle of their buyer's journey. However, indecision is the keyword here, as they are not ready yet to receive a call or an offer from your sales team. However, if they reach one of your compelling click-through landing pages, they are very likely to continue their journey on the sales funnel. An MQL is a person who, let's say, filled out a form to receive a personalized offer from your company.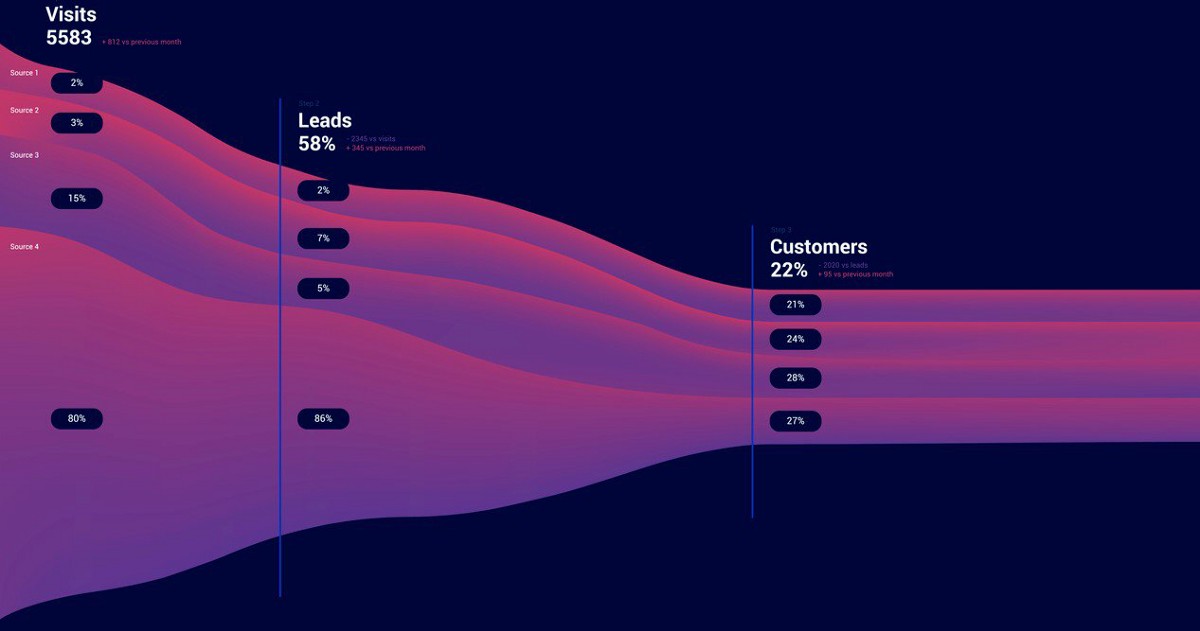 3. Sales Qualified Leads
What is a sales lead, then? We hope that at this point, things start to become apparent. SQLs are the people or businesses who clearly indicated their intention to become paying customers. They are now reaching the end of the buyer's journey. An SQL perhaps filled out a form asking pertinent questions related to your products/services, so you understand their purchasing intentions.
4. Product Qualified Leads
PQLs refer to clients enjoying a product offered as a free trial or for a limited time and want to purchase the full package. It is a type of lead common to companies offering product trials, demos, and samples. Once the customers express their intention to buy the upgraded version/full product, your sales team makes its move.
5. Service Qualified Leads
Like product qualified leads, SQLs represent people/companies contacting your customer service team to request a program subscription upgrade or the full version of a service. It is another indication that a lead wants to become a paying customer after testing what you sell. At this point, the customer service team sends the sales team to take over.
What Is Lead Generation?
Now that you understand what leads are and what types of leads you must take into account on a daily basis, it is time to answer the main plot point of this guide: what is lead generation?
Lead generation is a process, so you should think twice if you assume you can nail it overnight. It means implementing measurable methods to attract and convert strangers and prospects into users that indicate a genuine interest in buying your products/services along the sales funnel.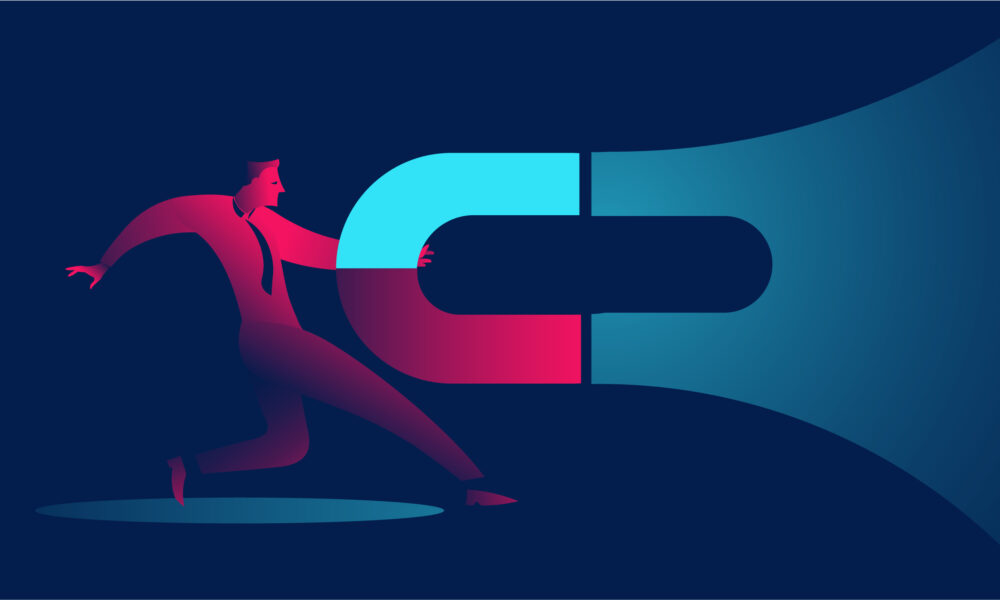 If this sounds a bit rigid and hard to imagine in real life, let's try another definition.
Lead generation is everything a company does to attract people to that business naturally. It is a consistent branding effort across all mediums/channels. You employ unique strategies to warm up your target audience to your business/brand, encouraging individuals to come to your platforms to hear more about what you have to offer.
Why is lead generation crucial to any business, you wonder? Well, lead generation is important for a few reasons:
The more leads you get, the higher the chances to obtain qualified sales leads;

The better lead generation strategies you implement, the higher the quality of sales leads;

The higher the quality of leads, the higher the revenues.
How to Generate Leads in Modern Marketing?
Before we discuss lead generation channels and methods, we have to ask you two questions. Have you ever received a call out of the blue on a Tuesday morning from a stranger trying to sell you something you never thought you needed? Did you fill out a form on a website to download an eBook and later received a newsletter from that business?
Which approach do you find to be the least invasive? We bet it is the second. As for the first, while new laws and regulations break some companies' practices of buying contacts and bothering people out of nowhere, they can still find loopholes to do so.
With that being said, it is time to discuss lead generation methods that don't backfire.
Outbound vs. Inbound Marketing
The two main lead generation channels businesses use are outbound marketing and inbound marketing. Let's see a quick explanation on which does what.
Outbound marketing – According to its definition, outbound marketing represents any marketing strategy where the company initiates the conversation by sending messages to its target audience. Outbound marketing includes TV commercials, print, online ads, outbound sales calls (the "cold calls" we exemplified above), social media paid posts, trade shows, etc.

Inbound marketing – By contrast, inbound marketing is a set of practices and strategies meant to draw the customer towards the company. Instead of demanding attention, inbound marketing earns prospects' interest. Some of the best-known inbound marketing relies on SEO and PPC campaigns, content marketing strategies, PR, earned social media campaigns, influencer marketing and thought leadership, public speaking, and more.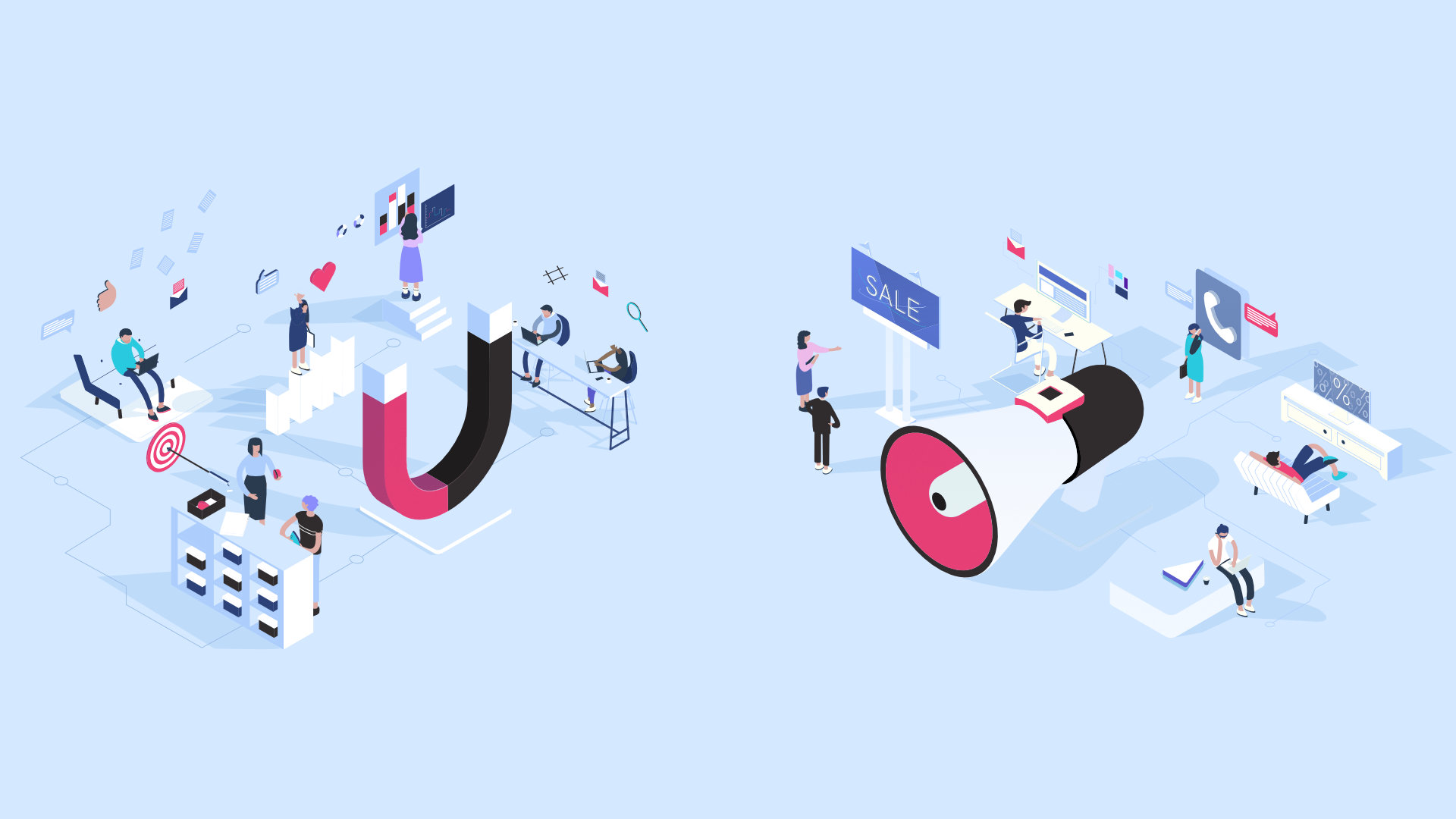 Traditional marketing was more straightforward: throw as many ads as you can at the population and see who bites. From paying astronomical budgets on TV commercials to buying email lists and spamming everybody with the same offer, "traditional lead generation" soon became ineffective. It simply doesn't work as well these days, although well-thought-out TV advertisement is still a top choice for companies with a lot of money to spend.
But as a small business or solo entrepreneur, what lead generation strategies can you implement that don't cost a fortune and don't turn the audience against you for your spamming practices?
Top 5 Lead Generation Strategies that Work
In the Internet age, people access information in a few clicks. Suffocation by printed flyers, annoying sponsored ads, and online commercials (often hidden by ad blockers) is not the way. Likewise, buying endless lists of phone numbers and emails to harass people is downright illegal in many countries.
The plot thickens when you also have to rely on a limited budget that does not allow you the luxury of television/radio advertising or expensive Google Ads campaigns. Taking all of these factors into account, here are some inbound marketing techniques that generate leads organically. Granted, they take time, but they also yield unparalleled lead quality.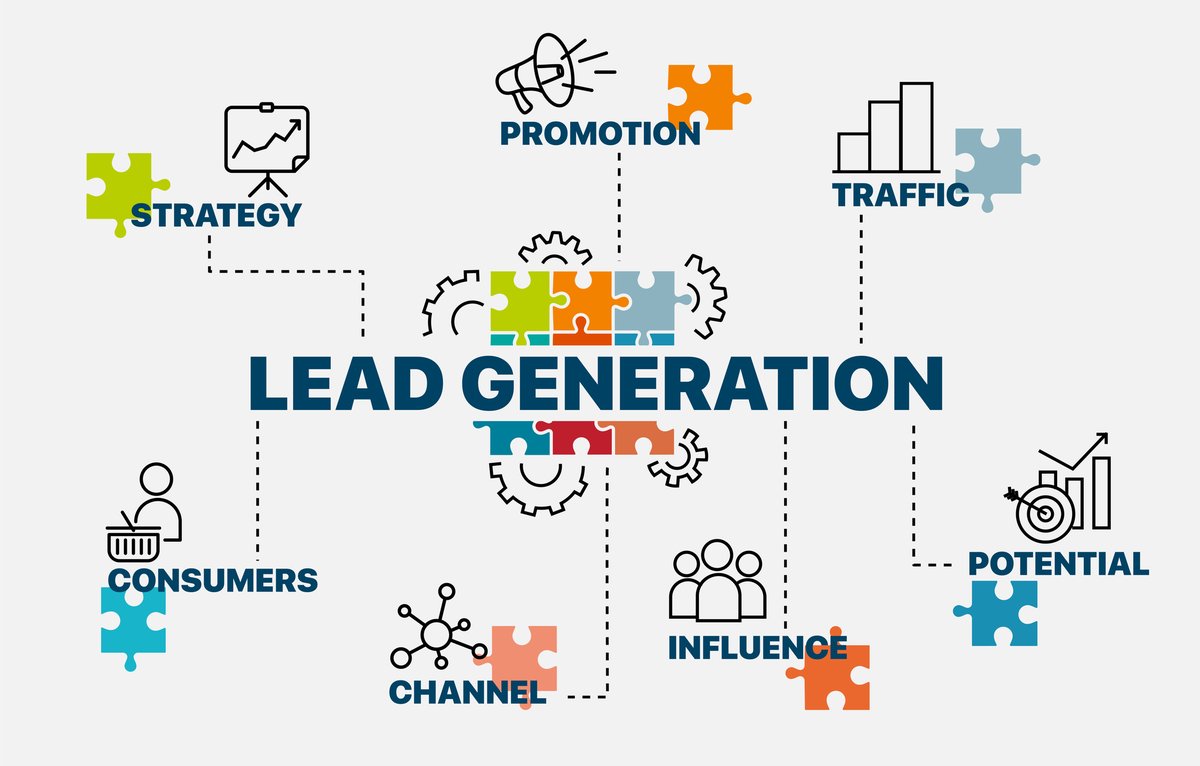 1. Build a Website with All the Trimmings
It all starts with a catchy website with seamless architecture, navigation, and UX design, accompanied by compelling content, stunning visuals, and a story that warms the customers' hearts. Sounds a bit time-consuming, right?
Fortunately, you can try our website builder with professionally designed, mobile-friendly templates and work your way up. If your business doesn't have a website, it should have, as it is the first and most crucial point in your lead generation journey.
When we say a website with all the trimmings, we mean that you should put effort into making your website stand out from the crowd and provide an exceptional user experience. You can consider making your site interactive, with catchy animations and all branding elements you can muster. However, at a minimum, with the purpose of quality lead generation, here is what your website should contain:
An "About Us" page where you can engage your audience in compelling business storytelling;

A "Contact Us" page with all your details and a contact form for natural lead generation;

Chatbots or another form of automated communication, so you engage the audience with your business, capture more leads, and even turn IQLs and MQLs into sales;

A blog section that offers users important information, enticing stories, and engaging content that can convert them from visitors to customers.
Regardless of your business type, building a website to transmit your company's mission, vision, values, etc., is mandatory. However, you don't have to stop there.
2. Create Lead Generation Landing Pages and Compelling CTAs
Lead generation landing pages are some of the most powerful solutions to date to capture leads and convert them into sales. We will discuss more lead pages in a future article, but it's worth giving them a brief mention in this post too.
A lead page is a standalone web page built for one purpose: collect users' information in exchange for something valuable to them (a freebie, a product demo, or valuable information answering their pain points).
We recommend you take time to build a free landing page to generate leads. Your message should grab users' attention instantly, convince people of your offer's value, and compel them to take action. For this reason, tweak and adjust your lead generation page to achieve maximum conversion rates. Your landing page should also be SEO-friendly, mobile responsive, and in full compliance with your branding.
The CTA buttons on your lead pages do much of the heavy lifting, so don't neglect them. As is the case with everything in digital marketing, A/B testing is your friend.
3. Add Opt-In Forms Wherever You Can
In the age of Internet security and privacy (or lack thereof), expecting people to hand you their personal contact details in exchange for nothing is unrealistic. Opt-In forms are present on websites, landing pages, and even inside blog articles and contact pages.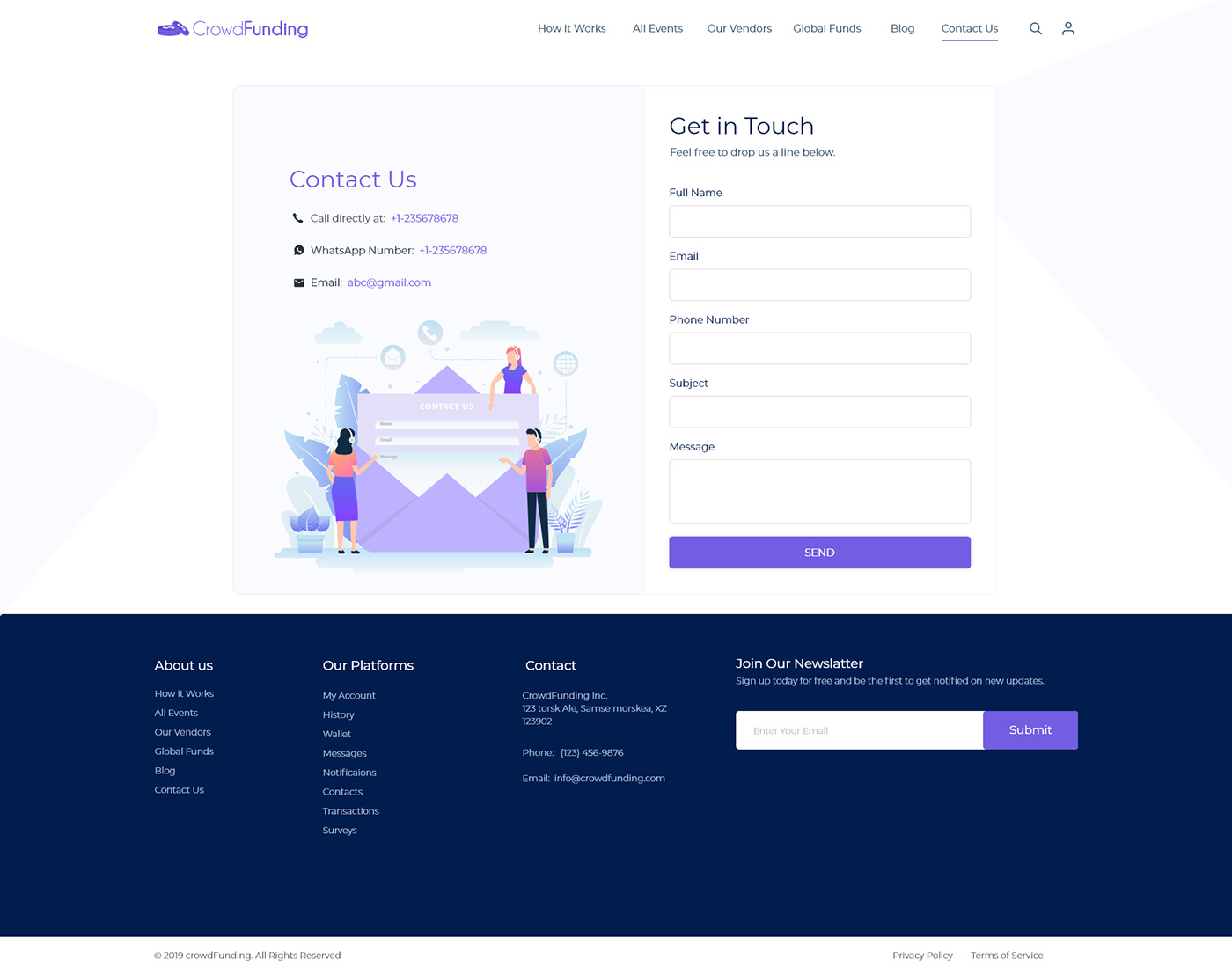 The Opt-In form is there to respectfully request users' contact data in exchange for something valuable. Your offer depends on your target audience, but, at a minimum, it should contain the following:
A powerful incentive (and immediate reward) for them to give you their names and emails;

A promise that you will not spam them endlessly;

A link or a disclaimer emphasizing how you will protect their privacy.
From product/service free trials to PDFs containing relevant & actionable information, your Opt-In forms can deliver audiences whatever you have to offer. This inbound marketing technique has spectacular results if you tailor your offer to meet your prospects' needs.
4. Email Marketing
Against all odds, email marketing still works for the companies that do it right. If someone gave you their email address in exchange for an eBook or a free trial, it does not mean they will become paying customers. It doesn't mean you can harass them with your newsletters and sales pitches until they succumb to the pressure and buy something from you.
Email marketing campaigns are the prerogative of marketing experts. They have to study and test dozens of best practices to choose the approach that might work best for your industry/business/audience. Nevertheless, email marketing is still on top when it comes to lead generation, so don't dismiss it as a passé digital marketing trend. People still read their emails. The question is, how do you convince them to read the one you sent?
5. Retargeting and Remarketing
Wouldn't it be a shame to put so much effort and money into lead generation only to lose potential clients to the odds of digital marketing? Retargeting campaigns mean that you don't lose any user who happened to bounce away from your website or landing page but try to re-engage them through other means.
Retargeting and remarketing are the prerogative of Google and Facebook ad campaigns. They may prove expensive, but they may also prove worth every cent, as every remarketed lead could eventually become a paying customer.
Now that you know what lead generation is and how to approach lead generation channels and strategies, we hope you can now build more efficient lead pages, more compelling content, and catchier websites. Until next time, good luck with capturing and converting leads!