The importance of an effective & eye-catching logo is undisputed, and that is why every company pays great attention to its logo design. Your logo is the visual identity of your company - encouraging trust and building recognition. This tiny element of graphic expression transmits the essence of your company and ties together your every branding activity. That is why designing a logo requires competency and in-depth knowledge. Since this is so important, we would like to share some of this knowledge with you and some killer design tips to create an impressive logo for your brand.
Firstly, it's crucial to understand the characteristics and principles of a great logo. Of course, every winning logo has some common elements that make it successful, so you need to adhere to some particular values when designing a logo. With that being said, let's do a deep dive into some logo design tips so that you come up with a stunning design yourself.
12 Killer Logo Design Tips to Follow for Your Branding Strategy
Since no one said that brainstorming over your logo design and its actual creation process can't be fun and engaging, let's start with the first logo design tip of the day and work our way through modern logo design one idea at a time!
Brainstorming your initial logo design does not have to be tedious and boring. In fact, it can be a fun and engaging process. So, with that being said, it's time to dive into our list of tips. But wait! Before that, let's all refresh our knowledge on logo design principles. 
Strong logos are usually: 
Simple 

Memorable 

Timeless

Versatile 

Relevant
The superpower of a logo is that it can say a thousand words with a well-chosen image - literally, the definition of "a picture is worth a thousand words." Likewise, you might also be familiar with the "show, don't tell" technique used in literature. The logo serves the same function: with a few lines and graphic elements, it tells an entire story about your brand while transmitting your audience a compelling message. So let's put these good logo tricks to use when designing your brand's emblem!
#1 Keep Your Logo Lowkey but Striking
"To complicate is simple; to simplify is complicated." This famous quote by Bruno Munari rightfully suggests that everybody can complicate, but only a few can simplify. Therefore, to make your logo easily recognizable and stick in your audience's mind, you need to create a simple logo. 
A logo with too many colors, fonts, characters, and shapes often looks complicated and confuses your audience. Therefore, it is good to avoid all the intricate and unnecessary details and keep only the essential elements intact to create a logo that looks simple, clean, and memorable. For instance, Nike's well-known sports brand is highly regarded for its products and its brand logo. Therefore, the Nike logo is the best example for keeping simplicity, exclusivity, and cleanliness intact.
However, simplicity does not equal negligence or extreme minimalism. A few lines here and there do not constitute a great logo. Before you start drawing, understand how to use simplicity, and integrate it with the other logo design tips and tricks we discuss below. Check out our guide on the main types of logos in modern logo design and famous brands. Simplicity is your governing rule: create a wordmark logo, a combination logo, or a mascot.
#2 Create a Durable Logo
Another thing that makes an effective logo is durability/timelessness. So when you need to create a logo for your brand, don't get carried away by all sorts of passing design trends. If you create a logo considering the fashion of the moment, it will soon lose its efficacy.
To make sure your logo looks timeless, it needs to look original and unique even ten years after its creation. Remember, the passage of time never affects the message/story of a good logo, nor its value as a universally recognized branding element. A case in point? The Nike logo, now more relevant than ever, dates back to 1971 and is timeless.
Many such logos of industry giants such as Coca-Cola or McDonald's fall into this category, but our personal favorite is Nike.
However, it doesn't mean you should keep the same logo design forever. For example, Starbucks incorporated changes and tweaks, but the branding elements are still easy to recognize. So here is the timelessness of a logo – even if you modify it, the visual element should still tell the same story and ignite the same emotions among customers.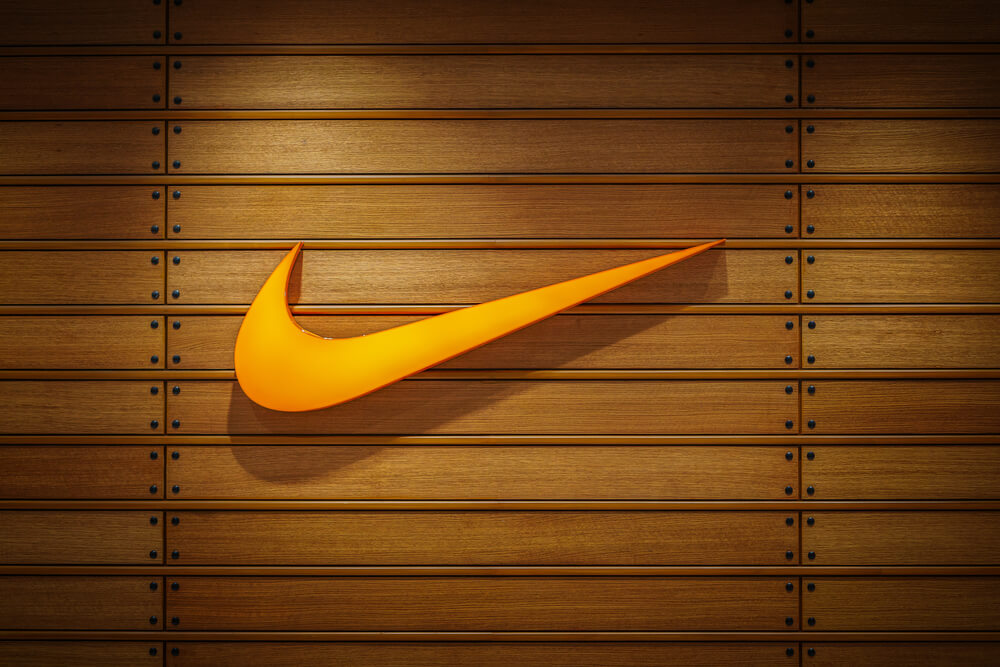 #3 Your Logo Always Reflects your Brand
A logo is not only an image or symbol; it is an introduction to your brand. A well-defined logo conveys the brand message strongly and clearly. Your logo is the first step to ensure consistency across all mediums and platforms if you want to maintain consistent brand identity and image.
So when designing a logo, you need to understand the brand, its ideology, the target market, and the kind of audience you aspire to attract. Keep all these details in mind when designing a powerful brand identifier to come out with a logo that effortlessly reflects your brand and the products or services you offer.
Logos that are eye-catching and convey the message in the simplest form are always successful. You can always take inspiration from legends like  Wikipedia, Apple, and Google, to name a few.
#4 Create a Versatile Logo
Another critical aspect is versatility. Make sure you create your logo in vector graphics so you can scale it quickly to any size without losing the quality. A vector logo can take on any size, whether you want to modify it to as small as stamp size or as large as a billboard without any loss of detail. This format type is ideal for avoiding the grainy effect you sometimes see on other formats.
Besides, vector logos are flexible and give output to any image format, including gif, png, tiff, jpg, etc. Another thing to keep in mind here is that your logo needs to be functional in black & white, too. You may have to re-propose it on your marketing material such as flyers, business cards, internal documents, legal papers, etc.
#5 Keep Your Logo as Original as You Can
This next logo design tip is a bit on the nose but stay with me. The whole idea of having a unique logo for your brand goes out the window when your logo is not original or includes heavily plagiarized elements.
Although you can always take inspiration from other logo designs you admire, copying others' work is unacceptable;

Regardless of what you design, you should always check that your creation does not incur any plagiarism;

Moreover, consider starting over if there is the slightest chance for people to confuse your logo with an established one.
On the other hand, in your efforts of being original, don't overdo things. Some brands become more famous for their logo failures than the products/services they sell, so pay attention to your design.  
#6 Use White Space
Incorporating white space (or negative space) into your design helps with the visual aspect of your invention. White space refers to the art of using the space inside or around an image to create a pleasant viewing experience for the audience.
If used efficiently, a logo with negative space can actually hold the audience's attention for longer. At first glance, a logo with negative space looks like any other logo, but when you take a closer look at it, you discover the hidden message within the logo. Therefore, such logos are cleverly designed and convey a deeper meaning.
Designers recommend using as many empty spaces as possible because they allow people to see your logo from a distance or understand its details when it is very small (consider everything, from websites to business cards or smartphone screens).
For instance, the FedEx logo displays one of the finest examples of a logo featuring negative space. It has won many awards for its excellent design concept. This logo looks clean and straightforward at first glance but has a lot of depth to it.
If you take a closer look at the logo, you will see that the designers have cleverly used the space between the E and X, also displaying a tiny arrow hidden within the logo. This arrow symbolizes FedEx's fast speed and accuracy and nails the use of negative space.
You don't need a whole combination of symbols, colors, and words to create a stunning logo. Most modern designers embrace minimalism in web design, so you should follow their example in logo design. For example, an icon making the best use of negative space conveys more depth than an intricate logo ever could.
Negative space comes in handy when you want to feature your logo on more than a website or another type of online content. White space also makes logos stand out when you use them for a brochure or poster design, not to mention your print-on-demand personalized products.
#7 Avoid Cliché Images
An effective logo is free from any stock images or cliché graphics easily accessible to everyone on the web. Your logo needs to be unique, and when you make use of such common images, it builds an unprofessional or sub-par image of your company. You don't want to take chances here, do you? So, make sure your logo looks artistic, unique, and professional rather than amateurish or sloppy.
Nobody says you cannot draw inspiration from stock photos and vector resources on the web. What I am saying is that even if you like a particular design, a logo template, or a color scheme, don't just copy and paste it with your name on it. Inspiration does not mean replicating others' work pixel for pixel.  
#8 Color Is Important
When choosing a color scheme for your logo, you need to keep your brand's personality in mind. Ideally, you can go with the color scheme of the company or such colors that go with the company image.
Color plays an essential role in the success of a logo design, so you need to be wise while making a color choice.
Just because you have a fondness for a particular color combination doesn't mean you should include it. This is because there are so many colors, and each one has a different meaning and different implications.
For example, a law firm's pink color logo will look absurd and amateurish as pink goes better with femininity, fashion, calmness, serenity, etc. Therefore, you need to ensure your color choice strikes a balance and compliments your company's image.
When we talk about color, we also talk about gradients and shades. You can pick one primary color for your logo but then use different shades to create contrast and visual impact within the same logo. For example, think about the logo PayPal uses as of late. It is blue, without a doubt, but you can see the three different shades of blue used to create the logo.
The psychology of color is a huge (and hot) debate topic in branding and marketing. The simplest shade or nuance change can influence how the public perceives your brand and position in the industry.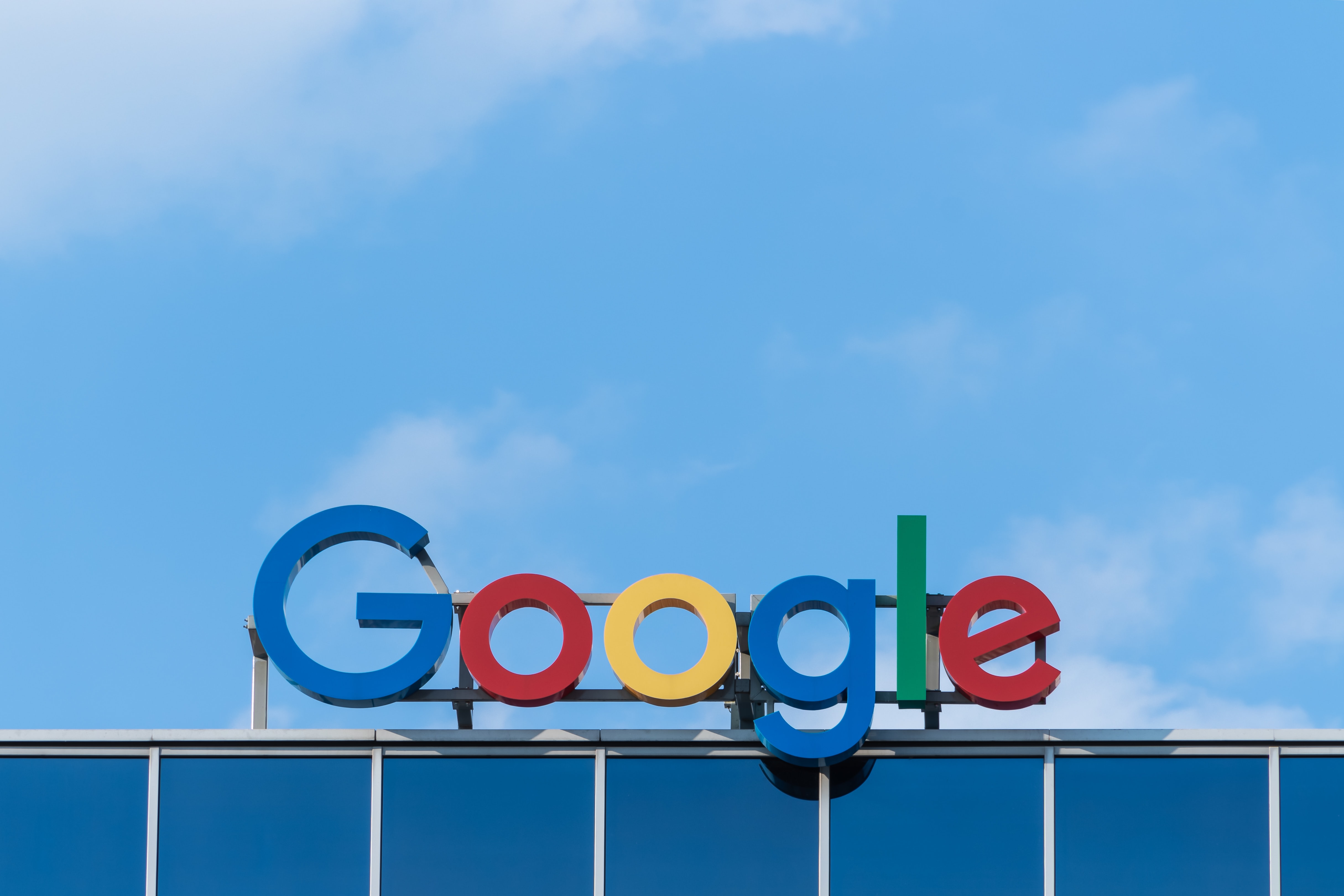 #9 Fonts Are Also Crucial in Logo Design
Another crucial aspect that can make or break your logo is the choice of font. To make your logo clear and more engaging, you need to pick a font that compliments your logo design.
Unfortunately, designers often use too many fonts or select fonts with spacing problems (excessive or too tight). Such fonts interfere with the readability and comprehension and end up causing distraction in the logo design. For best results, don't just stick to standard fonts; instead, explore more fonts on the web and pick the one that you find most apt for your logo design.
Check out this quick guide on logo design, including advice from our design team. One thing to know about logo fonts?
First, you should choose a classic font. Most of the time, your logo looks timeless with those fonts, and you have already had that feeling inside shouting that you're done.
10. Use Shapes and Boxes for Classy Logos
Boxed logos (brand names inside precise shapes) add a hint of elegance to any company. Boxed-in logos work great for websites and digital content, as well as letterheads, business cards, presentations, official documentation, product labels, and so on.
If you want to achieve a sleek, memorable look, don't limit your imagination to bicolor schemes. Instead, use gradient boxes, shapes, or frames for your logo.
11. Visualize Your Logo in Print - Everywhere!
It can be fun to see logos with disappearing letters or ones that change color. But inventive typography, animation, and other modern logo design trends are only relevant in the digital world. However, we should also be considering the physical world. This means that your logo should always stand the test of looking good in a printed format on all types of physical mediums - from business cards to sky-high billboards.
All of this goes beyond vectors. For instance, one logo design trend focuses on using very fine lines – for text, icon, box, etc. While it is perfectly fine to read and understand these fine lines on a banner, are you sure people with less-than-perfect eyesight will clearly distinguish them on a tiny phone screen?
The same goes for using contrast, gradients, overlapping geometry, or static motion. Test your logo on paper, textile, those exclusive personalized POD products you sell, shiny billboard surfaces, ceramic mugs, branded uniforms, and so on. If you need to bend the logo as you print it on a coffee cup, will it look the same? Will it convey the same message?
If your logo becomes odd-looking or unintelligible on any medium, object, or advertising material, go back to the drawing board.
#12 Use Online Resources
Today's last logo design tip is using professional, free instruments to get the hand of brand logo creation.
If you have an inventive mind and some prior designing experience, you can design your logo using online resources and tools. The Ucraft Free Logo Maker is one of those handy tools that will help you craft your signature logo with ease. All you need to do is pick a unique icon, add your text and play around with colors, shapes, and sizes. Such tools are perfect for those who are looking to bring their creativity to the table.
Designing a memorable logo that resonates with your target audience is not always an easy task. However, with proper research, design knowledge, experience, and keeping into account the above-mentioned logo design tips, you will surely be able to come up with an exceptional logo design for your business.