The importance of an effective & eye-catchy logo is undoubted and that is why every company pays great attention to their logo design. Your logo is the visual identity of your company that inspires trust, awareness, and builds recognition. This tiny piece of graphic expression transmits essence of your company and ties together your every branding activity. That is why designing a logo requires competency and in-depth knowledge. But no-one said that brainstorming over your logo design and its actual creation process can't be fun and engaging.
To start with what are the characteristics of a great logo? Every winning logo has some common elements that make it successful, so when designing a logo, you need to adhere to some principles. So, let's dive deep into the logo designing principles so that you come up with a stunning one.
#1 Simple

"To complicate is simple, to simplify is complicated." this famous quote by Bruno Munari rightly says everybody is able to complicate but only few can simplify. To make your logo easily recognizable and stick in the minds of your audience, you need to create a simple logo. 
A logo with too many colors, fonts, characters, and shapes often looks complicated and confuses your audience. So, it is good to avoid all the intricate and unnecessary details and keep only the essential elements intact to create a logo that looks simple, clean, and memorable. For instance- The well known sports brand 'Nike' is highly regarded not only for their products but also for their brand logo. Nike Logo is the best example for keeping simplicity, exclusivity and cleanliness intact.
#2 Durable

Another thing that makes an effective logo is durability. When you need to create logo for your brand, don't get carried away by the design trends. If you create a logo considering fashion of the moment then soon it will lose its efficacy.
To make sure your logo looks timeless, your logo needs to achieve something that looks original and unique even after ten years of its creation. Remember, a thoughtfully designed logo never gets affected by the passage of time and looks great. A case in point? The Nike logo, still today more than ever, was designed back in 1971 and is timeless. There are many such logos of industry giants like Coca Cola, McDonalds, that falls in this category but my personal favourite is Nike.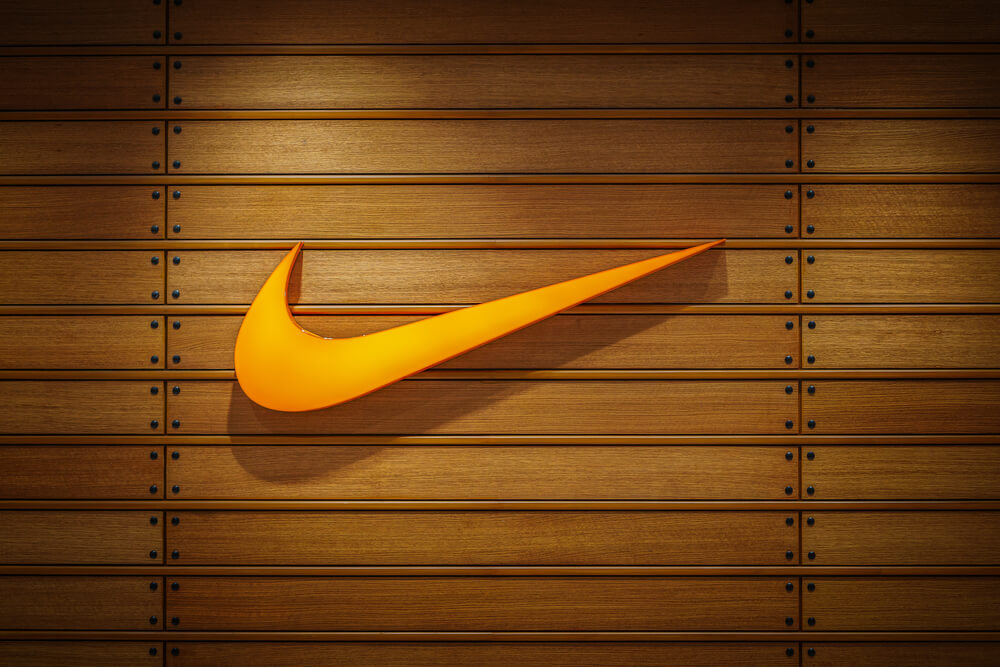 #3 Reflects your Brand

A logo is not only an image or symbol, it is an introduction to your brand. A well-defined logo conveys the brand message strongly and clearly.
So when designing a logo you need to understand the brand, its brand ideology, the target market and the kind of audience you aspire to attract. Keep all these details in mind when designing a powerful brand identifier to come out with a logo that effortlessly reflects your brand and the products or services that you offer. Logos that look eye catchy and convey the message in the most simplest form are always well received by the audience. You can always take inspiration from some legendary logos such as Wikipedia, Apple, and Google to name a few.
#4 Versatile

The other thing that you need to consider about the logo is versatility. Make sure you create your logo in vector graphics so that it can be easily scaled to any size without losing the quality. Vector logos can be modified to any size, whether you want to modify it to as small as stamp size or as large as billboard without any loss of detail. This format type is considered most ideal for designing logos as you can see your logo without experiencing any grainy effect.
Besides, vector logos are flexible, and give output to any image format including gif, png, tiff, jpg, etc. Another thing to keep in mind here is that your logo needs to be functional in black & white too as you may be required to re-propose it on your marketing material such as flyers, business cards, etc.
#5 Original

The whole idea of having a logo gets defeated when your logo is not original. Your logo is an extension of your company and needs to be original else it can do more harm than good to you. Although you can always take inspiration from other logo designs that you admire, copying others work is not acceptable. Whatever you design, you should always check that your creation does not incur any plagiarism, with the risk that it has chances to get confused with that of any other existing company.
#6 Use of Negative Space

Making use of negative space also helps you in coming up with a unique logo design for your company. Negative space refers to the art of using the space in or around an image or object to artistically form an interesting shape within the logo. If used efficiently, a logo with a negative space looks no less than a masterpiece and can hold the attention of the audience for longer duration. At first glance, a logo with negative space looks like any other logo but when you take a closer look at it, you get the hidden message within the logo. Such logos are cleverly-designed and conveys a deeper meaning.
For Example- The logo of Fedex is one of the finest example of logo with negative space and has won many awards for its excellent design concept. This logo looks simple and clean at first glance but has lot of depth to it. If you take a closer look at the logo, you will see the space between the E and X has been very cleverly used and displays a tiny arrow hidden within it. This arrow symbolises FedEx's fast speed and accuracy and totally nails the use of negative space.
#7 Avoid Cliche images

An effective logo is free from any kind of stock images or cliche images that are easily accessible to everyone on the web. Your logo needs to be unique and when you make use of such common images then it builds an unprofessional or substandard image of your company. You don't want to take chances here, do you? So, make sure your logo looks artistic, unique, and professional rather than ameutrish or sloppy.
#8 Color is important

When choosing color for your logo, you need to keep your brand's personality in mind. Ideally, you can go with the branding colors of the company or such colors that goes with the company image.
Color plays an important role in the success of a logo design, so you need to be wise while making color choice. Just because a you have fondness for a particular color or it looks good, doesn't mean you should include it. There are so many colors and each color has a different meaning and different implication. For example- A law firm's logo in pink color will look absurd and ameutrish as pink is associated more with feminism. That's why you need to ensure your color choice strikes a balance and compliments your company's image.
#9 Font Selection

Another decisive step that can make or break your logo is choice of font. To make your logo clear and more engaging, you need to pick a font that compliments your logo design. The common mistakes that designers often make is using too many fonts or selecting fonts with spacing problems (excessive or too tight). Such fonts interferes with the readability and legibility and ends up causing distraction in the logo design. For best results, don't just stick to standard fonts rather explore more fonts on the web and pick the one that you find most apt for your logo design.
#10 Use of online resources

If you have a creative bent of mind and some prior designing experience then you can design it using online resources and tools. Ucraft Free Logo Maker is one of those handy tools that will help you craft your signature logo with ease. All you need to do is pick a unique icon, add your text and play around with colors, shapes and sizes. Such tools are perfect for those who're in that DIY mood, but you can always hire a designer to have it done for you.
Closing Note

Designing a memorable logo that resonates with your target audience is not an easy task. However, with proper research, design knowledge, experience, and keeping into account the said tips, you will be surely able to come up with a stellar logo design for your business. Does your company has a great logo? If so, what would you advise?
Author Bio: Anne Carton is a small business consultant, designer and an enthusiast blogger working with Designhill, one of the fastest-growing custom design marketplace. She has authored several blogs, articles and editorials on various topics related to book cover design, interactive content, concerning design, social media strategies, growth hack strategies, digital marketing and e-commerce.