In this article, search engine optimization expert Matt Diggity shares nine crucial tips with us on how to design an SEO-friendly landing page.
As we have discussed already, a good landing page typically offers just one path to its visitors, based around a call-to-action. It means you should not add anything to the page to distract them. On the other hand, doing SEO on a page usually means adding more content and links – in other words, more ways for a customer to leave the page.
Does a Landing Page Need SEO? 
This is the question, isn't it?
Landing pages are tested-and-true marketing strategies for entrepreneurs and companies running email marketing and PPC campaigns. Generally, a landing page's purpose is to:
Get a visitor to click on it to reach another page on your website (or someone else's website, as it sometimes works with affiliate marketing landing pages);

Convince your audience to buy something from you;

Persuade visitors to keep in touch with you (register on your website, subscribe to your newsletter, etc.) and allow you to engage in follow-up campaigns (receive phone calls or messages from you);

Get visitors to learn something or gain access to specific knowledge (download content, join a conversation, etc.);

Convince visitors to schedule a meeting/call with your company for a demonstration of your products/services;

Get visitors to share something about your brand/products/services and spread the word about you.
Landing pages come in many shapes and sizes, but if they do not produce the proper amount of traffic for the proper types of conversions, we build them for nothing. It would be a waste of time to invest money and effort into outstanding copyright and flawless design if the page does not rank.
The issue with SEO-friendly landing pages is that they don't offer you plenty of optimization choices. So how can one create a ranking landing page for search engines to love when we have to keep the content short?
It is entirely possible to make a landing page rank in search engine results. It takes a bit of work and patience, so you might not want to rely on it for landing pages that are only relevant for a short time. But for long-term or seasonal promotions, doing SEO on your landing page is well worth the effort. 
Read on to learn how.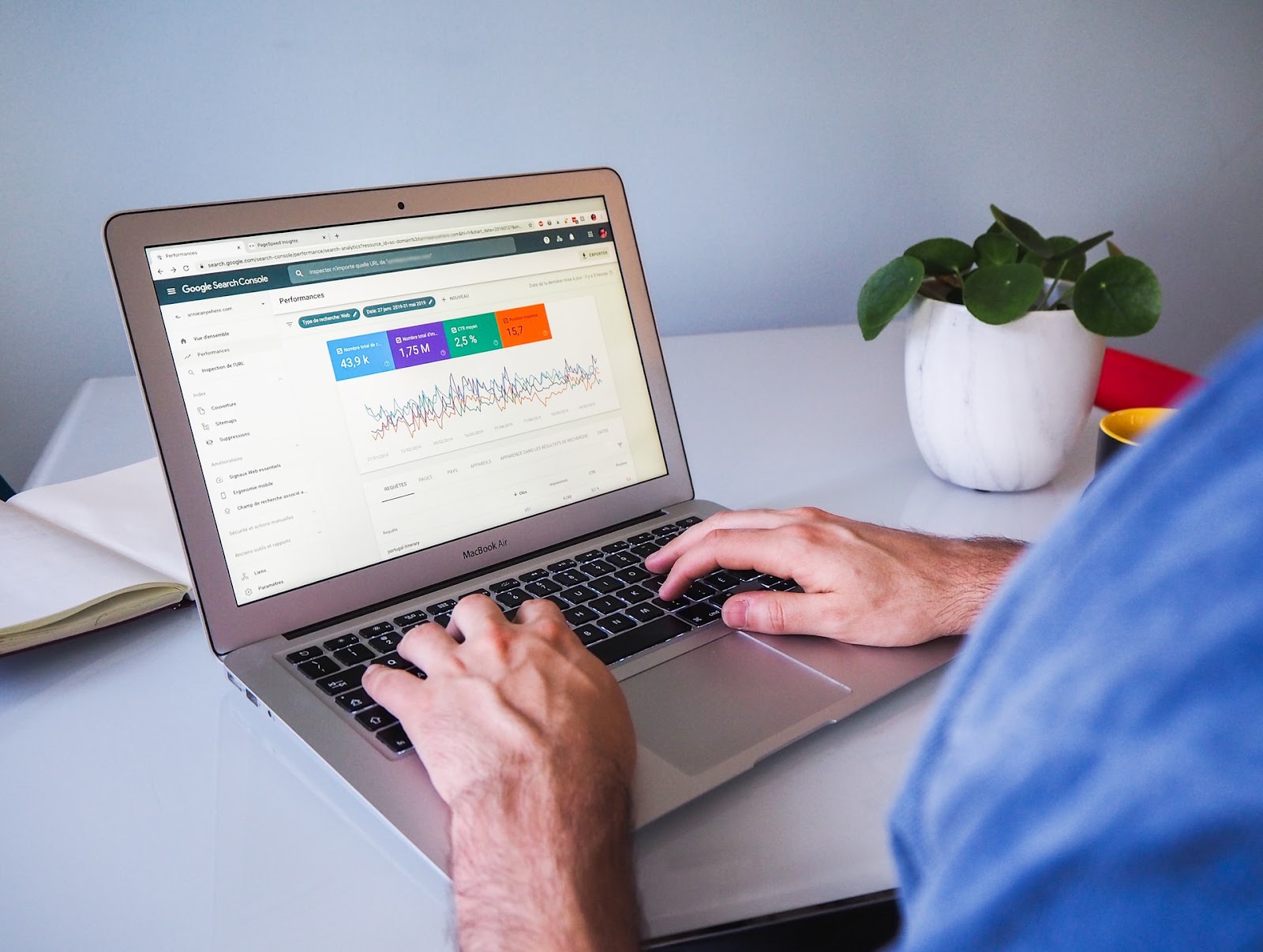 Why is an SEO-Friendly Landing Page Important? 
Businesses try to make their landing pages SEO-friendly to rank higher in search results for relevant keywords. A higher ranking leads to more organic traffic, which means more potential customers.
Here are two other reasons you should focus on building SEO-friendly landing pages:
1. Improved User Experience
If you want site visitors to take action and return, you need to give them a satisfactory user experience. Their experience begins with a Google search. Then, users find your landing page and click through to it. Finally, it ends with visitors either closing the page or clicking the CTA button to move forward.
Optimizing your landing page makes it easier for your potential customers to find the products or services they need. In addition, a great user experience will help improve conversions and could even result in recommendations or referrals.
2. Higher Page Quality Rating
Page quality is one metric that most people overlook when they discuss search engine optimization. While search engines automatically calculate many ranking criteria, page quality depends on the human experience. So Google hires people to evaluate how well pages perform. These "quality raters" perform searches based on real-life Google searches and then evaluate the quality of the search results, according to Search Engine Land.
Google's human testers look at various factors to determine page quality:
Page purpose. Does the page do what it set out or promised to do? 

Expertise, authority, trustworthiness: these factors, collectively known as EAT, indicate a page's credibility. For example, a peer-reviewed article by a Harvard professor is likely to rank higher than an article published on a website known for clickbait. 

Main content quality. Google testers look at spelling and grammar, content clarity and length (long-form content ranks more highly), and presentation quality. 

Website owner information. Websites that feature owner information, such as a contact telephone number or email address, typically rank higher than pages that don't. 

Website reputation. Customer reviews, online content published about the business, and awards given by reputable bodies are all factors in establishing website reputation. 
Since Page Quality reflects the experiences of real people, you can't easily use shady tactics to boost it. Optimizing your landing page for human users instead of algorithms will help your SEO and get your landing page into those coveted top search results spots.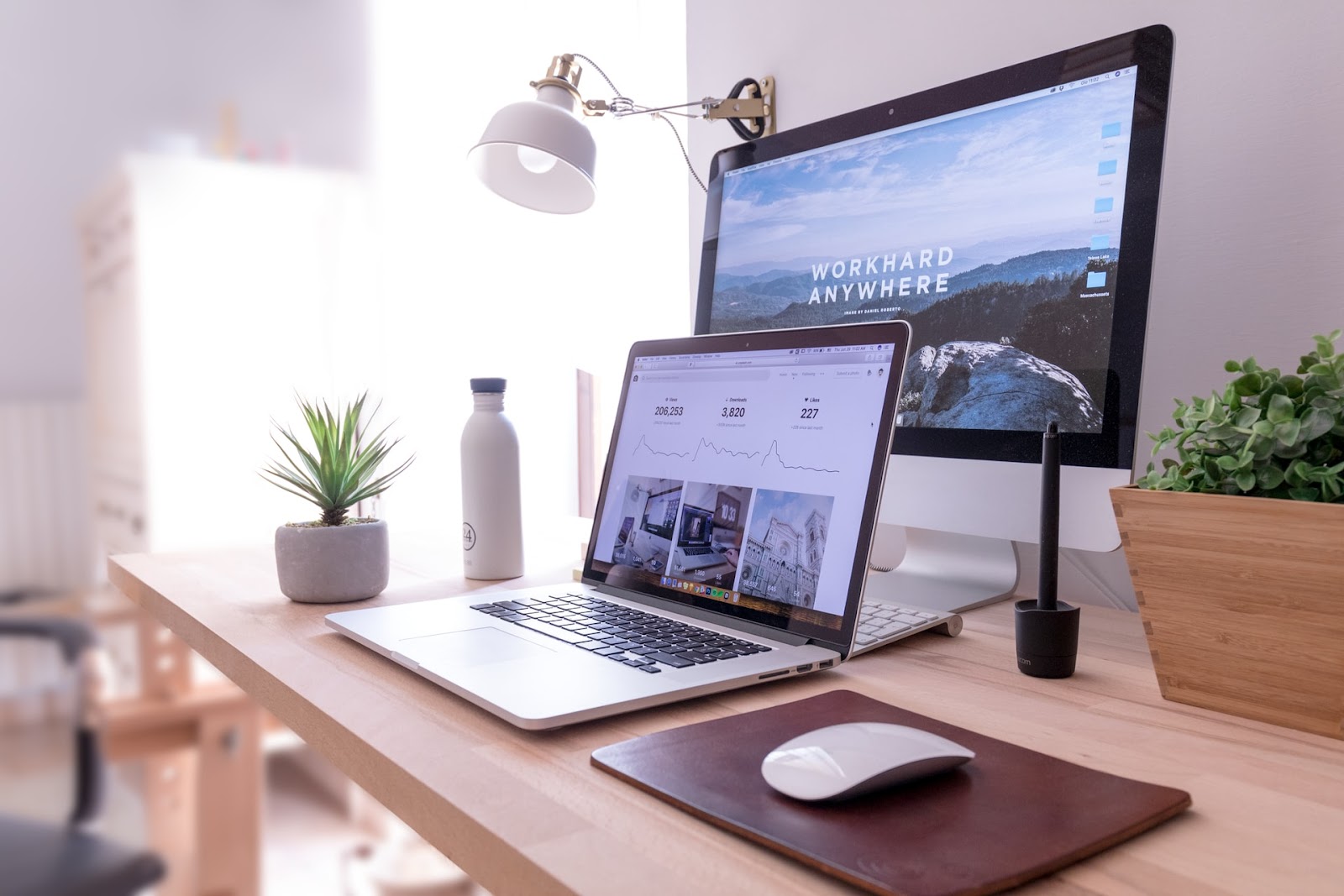 How Do You Make Your Landing Page SEO-Friendly?
Implementing the best SEO practices on your landing pages is similar to doing it elsewhere, with a few minor adjustments. Here are some SEO elements to be mindful of as you build your landing page:
1. Publish a Custom Landing Page URL on Your Domain
No matter what website builder or content management system you use, having your custom domain for your business website is one of the best practices to embrace. However, most of the time, landing pages come after you have already built your website. Regarding the landing page URL, you should always connect it to your domain.
Doing otherwise messes with your brand consistency and dilutes the search engine authority your website has gained so far. Search engines want to see your landing page connected to your domain and not a page with a different URL or a generic "demo" page.
2. Use Your Keywords Wisely
You want your landing page to rank in the search engines for specific keywords, gain traffic, and convert, right? In this case, performing thorough keyword research and choosing the best long-tail keywords for your page are crucial steps no business should skip or disregard.
Traffic to a landing page indeed comes from advertising (of any kind), but you cannot overlook that people might type something in their search bars and "land" on your page because it offers what they need.
Whether you want to promote and sell your new collection of print-on-demand products or need clients to subscribe to your real estate newsletter, keywords are still the core of Internet searches and optimization.
3. Optimized Heading Tags & Metadata 
When a user searches for a specific keyword, Google looks at the heading tags and metadata first before crawling the body text. Since your landing page is likely to be light on body text, you must ensure that your main keywords appear in the URL, title tag, meta description, heading and subheadings, and image alt text. Let's look at each one in turn. 
When you look at the HTML code for your landing page, a heading tag will appear as <H1>. It is followed by <H2>, <H3>, and so forth. In an SEO-friendly landing page, the main H1 headline should clearly describe your landing page's purpose and contain the most important keywords. If you're using them, the subheadings should contain keywords directly related to the body text below them.
Website visitors do not see metadata when they visit a page, but you'll find it right away in the HTML code for your landing page.
Metadata tags will be marked as <meta> and include meta title, URL, and meta description. They tell Google what your page is about and why it is relevant. Therefore, each of these elements should include your primary keyword. For example, using the same text in the URL and meta title will help improve your landing page's search rankings.
Since search engines cannot read images, you should add a text description (also known as alt text) to all photos you include on the landing page. This short passage of text describes what the image contains, allowing Google to understand the image and factor it into search results. Remember that your alt tags must include your chosen keywords. This task is mandatory for all your website's pages, eCommerce products, blog posts, and so on. 
Don't forget to optimize for Google title length and meta description length when you decide on all these elements. Also, do yourself a favor and tailor your headings to create emotion and interest.
4. Keyword Optimized Content
Any written content on your SEO-friendly landing page must contain your keywords if you want the page to rank. You can use a tool like Google Search Console to check what keywords your landing page is ranking for in a given timeframe. You can then make sure that your landing page copy includes those keywords.
Experts insist that landing pages are not websites or holistic blog articles. The copy should stay on point, be concise, and lead the visitor to the CTA button. On the other hand, having optimized copy on the page improves its SEO metrics and users' experience. So how do you find the balance?
The idea behind long-form content is that it is (or should be) intrinsically valuable. Just because you write walls of text, it doesn't mean you will rank better. On the contrary, neither Google nor users love fluff.
In other words, if your landing page mandates you to add some well-crafted paragraphs describing how your product works or what it does, don't be afraid to insert them. Sometimes, people clicking on your BUY button relies on how well you detailed your value proposition to them.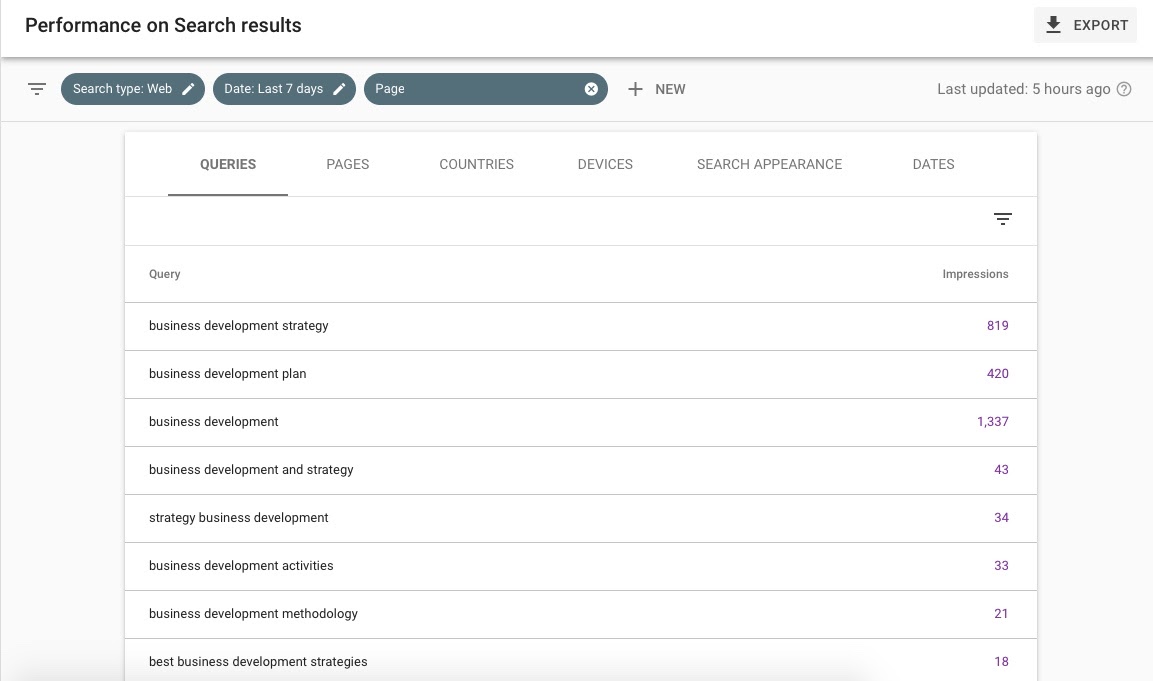 However, here are some tips to remember when you decide what copy you will feature on your landing page:
Avoid keyword-stuffing (cramming in the keywords too many times unnaturally), as this will give Google a reason to penalize your site.

Secondly, use a grammar checker to avoid typos and silly mistakes.

Rely on the page's design to make all text blocks easy to read and catchy. Take advantage of your entire landing page's template if you fear that too much text will drive your users away.
Always remember that Google will always appreciate quality over quantity, and you have plenty of means to get your message across without overwhelming your visitors. If you need some design inspiration, check out contemporary designers' tips for building unique websites. The rules and suggestions also apply to landing pages, as these smaller websites still need to strike wonder in the users' hearts.  
5. Update Your Landing Pages, Do Not Remove Them
If your landing page is up for some time, remember to update the content when necessary. Outdated content will result in a high bounce rate, which will harm your search rankings. For example, if prices, dates, or contact details change, amend them on your landing page immediately. 
It is best not to take down a landing page after you build it. Many make the mistake of removing a page after it fulfilled its conversion goals. Nevertheless, that page achieved its SEO purposes, and it would be a shame to give up on all you gained. If you build a new landing page, it is like wiping out everything you did and starting from scratch. Even if you engage in a short-term campaign, removing the landing page makes you lose a lot of traffic.
So, for instance, if you had a Black Friday's special offers landing page for last year, don't take it down to build another for this season. Instead, revamp the old one thoroughly and enjoy the advantages it offers.
6. Landing Page Structure & Interlinking
If you have a simple site with just a few pages, managing your site structure is straightforward. However, as you add more website pages and files to your site, it can get messy. In addition, it makes it hard for Google to crawl your site and find relevant pages. 
This issue can also affect your landing pages, even if no links lead from your landing pages back to your home page or other parts of your site. If you structure your site for people to find links to your landing pages wherever relevant, this will help Google find your landing pages faster.
While external link development is a proven SEO metric (and we will talk about it in a few moments), internal linking also helps direct your website visitors to your landing pages. In addition, it improves site navigability for human users and Google's crawlers.
Organizing your landing pages will also help Google find them. Organize your landing pages according to your products or under categories through your menu or footer. 
7. Gather Valuable Backlinks to Your Landing Page
You know what backlinks are, right? A sign for Google and users that others in your field vouch for you. As you know, backlinks have different powers. For example, a backlink to your fashion products landing page from an unknown blogger has less power than a backlink from a big news outlet announcing your new collection.
Gathering "juicy" backlinks for your website, blog articles, or landing pages requires time, effort, an impeccable outreach strategy, some social media research, and a handful of influencers to help you. No matter how much this process takes out of your time, do it constantly and thoroughly. Start with bloggers, social media friends, and websites willing to link back to you out of enthusiasm, and work your way up to top influencers in your niche, influential magazines and websites, news outlets, etc.
8. Mind Page Load Speed
Page speed is one of the most critical factors in determining whether a visitor stays on your website or bounces. Studies have shown that a page loading time of just three seconds results in a bounce rate of 30%. So, as a rule of thumb, try to aim for the loading times currently making the Google Web Core Vitals update headlines. As you probably know by now, the rule is the faster, the better! 
Take the following steps to make your landing page load faster:
Resize your images. Instead of uploading a 2000 x 2000 image and letting the browser do the cropping, upload a 600 x 600 pixels image. You will immediately see a reduction in loading time. You can use a plugin like WP-Smush to optimize your images automatically. 

Use a CDN. A content delivery network, or CDN, is a network of servers that deliver content to site visitors from the nearest server to their physical location. Using one can dramatically improve page speed. 

Eliminate unneeded plugins: If your page doesn't need a plugin or extension, remove it. Extraneous plugins can slow your page down enormously. 
Google has confirmed that it uses page-loading speed as a metric in determining a site's search ranking. Therefore, you need to take it very seriously, or your landing page and website performance will suffer.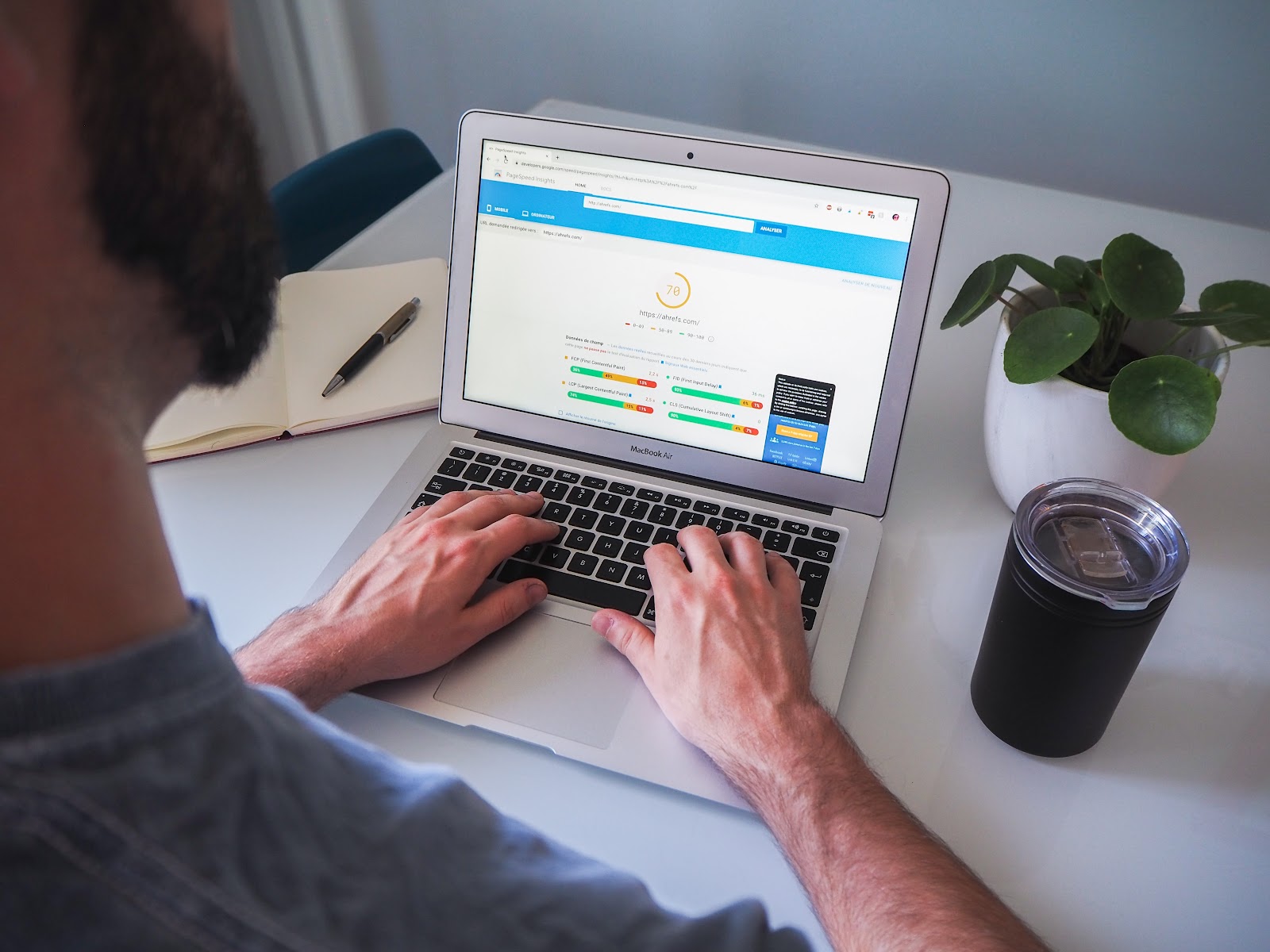 9. Make Your Landing Page Shareable 
With all the social media buzz around in this day and age, it is only logical for Google to mind your social media signals. If thousands of people spread the word about your business or landing page, it is clear that you are doing something right, and Google cannot ignore this. In addition, the links you and other people share across various platforms contribute to your brand exposure. Who doesn't want enhanced online visibility and more organic traffic?
Yes, your landing page should be brief and catchy, leading users by the hand towards its goal. Nevertheless, don't forget that your satisfied leads and customers will be more than happy to spread the word about your outstanding products and services.
It all boils down to having great content on your page, an impossible-to-refuse offer, and easy-to-use social media share buttons on your "thank you" page so people can tell others how great you are. Moreover, if someone downloaded an eBook from you or bought a printed mug at the end of the funnel, your prospects should have it easy to share this with their networks and even bring in some referrals. 
How to Check Whether Your Landing Page is SEO-Friendly
If you followed all these tips, you probably managed to build an SEO-friendly landing page. So now you can publish it, right?
Not so fast!
You have a couple more stops to make before your page goes live and attracts traffic, leads, or sales.
First, you need to test whether your landing page is mobile responsive. The advantage of building a free landing page with Ucraft is that all our templates are mobile-friendly, and they all follow UI/UX design principles to a tee.
However, some blocks, images, or buttons might need a bit of tinkering, if not for mobile-friendliness, at least for more accessibility. Therefore, always test your landing page on different mobile devices. You cannot skip this step when you build a landing page, a website, an online store, anything.
Always keep this question in mind: what is landing page optimization in SEO terms? The answer is as follows: landing page optimization (LPO) involves A/B testing tools to improve conversions. LPO means using dedicated instruments to make landing page modifications and test how those changes improve conversions.
After LPO and user experience optimization, you now have a landing page that all tests suggest has the highest conversion power. Granted, the entire process takes time and technical skills, but how else can you stand against the competition, winning traffic and clients?  
Building an SEO-Friendly Landing Page: Verdict 
Just like all forms of SEO, landing page optimization is an ongoing and never-ending process and strategy. Google is constantly tweaking its algorithm, coming up with new ways of serving up the most relevant results to its users. Therefore, you'll need to update and optimize your landing pages continually if they are to rank high and achieve their conversion goals. 
As you do SEO on your landing page, don't forget to maintain the aspects that make it a practical conversion tool, such as the CTA buttons and streamlined funnel.
By following the steps described here, you'll soon have an SEO-friendly landing page that will attract organic search traffic and convert visitors into customers.
If you haven't created your landing page yet, try creating one with Ucraft. Choose from various eye-catching mobile-responsive templates, make the most out of our website-specific features and create a landing page that converts.