Building an online store and selling print-on-demand products has never been as easy as it is now. If you've decided to become an entrepreneur but have concerns about inventories, order fulfillment, shipping, and accounting in general, a print-on-demand shop from Printful is a great way to test the eCommerce waters.
Still, which products are the best for your POD store and how to maximize your revenue? Today, we will present you with nine exclusive print-on-demand items that are popular, unique, and sure to impact your market niche!
Print-on-Demand Products to Sell: The Challenges
Before discussing some of the most popular and profitable exclusive print-on-demand products for this year, we have to refresh your memory on a few crucial aspects of this eCommerce model.
First, you need to build an online store and add the Printful integration to it from the Ucraft dashboard. This way, you will make sure you enjoy all the benefits of this service.

As you might know, the print-on-demand products you sell on your website do not require you to keep an inventory or worry about fulfillment and shipping hustle.

What you need to worry about are two main things. The first relates to the designs you create for the print-on-demand products you sell in your online shop. The sky's the limit for your creativity, aesthetics, graphic design skills, etc. You have got this covered! However, don't forget about branding. Printful allows you to add more than just cute designs on T-shirts. They can also print your logo on the products and thus help you with your marketing strategies. When it comes to creating logos, we have got you covered!

As it goes with eCommerce, some print-on-demand products sell better than others do. Finding the right products to sell to the right niche is always a challenge. Start by checking the best-selling products online and narrow down your options until you create a satisfactory shortlist of products with high demand and low competition. It isn't easy, we know, but this is why we are here today!
9 Printful Print-on-Demand Products to Sell and Maximize Your Revenues
At first glance, the most popular Printful POD products are T-shirts, baseball caps, printed mugs, and so on. You probably already sell them on your Printful store or, at least, thought about them when you created your business plan. However, we are here today to give you more ideas of Printful POD products to help your online store single out. Let's begin!
1. All-Over Printed Yoga Shorts & Leggings
We will start by saying that yoga leggings have quite the competition on the market and are expensive. However, the demand is equally high. Overall, yoga-related products are trending very well and appeal to a passionate, exclusivist crowd. You can find your place in this niche by offering your customers unique prints. Printful ensures the high quality of the products. You only have to bring something unique to the table.
Suppose your online store focuses on wellbeing, home exercise, health, fitness, mindfulness, etc. In that case, you can mix Printful print-on-demand products such as printed yoga leggings, tank tops, and sports bras with other dropshipping products, such as yoga mats, blocks, props, foam rollers, and so on.
2. Custom-Printed Water Bottles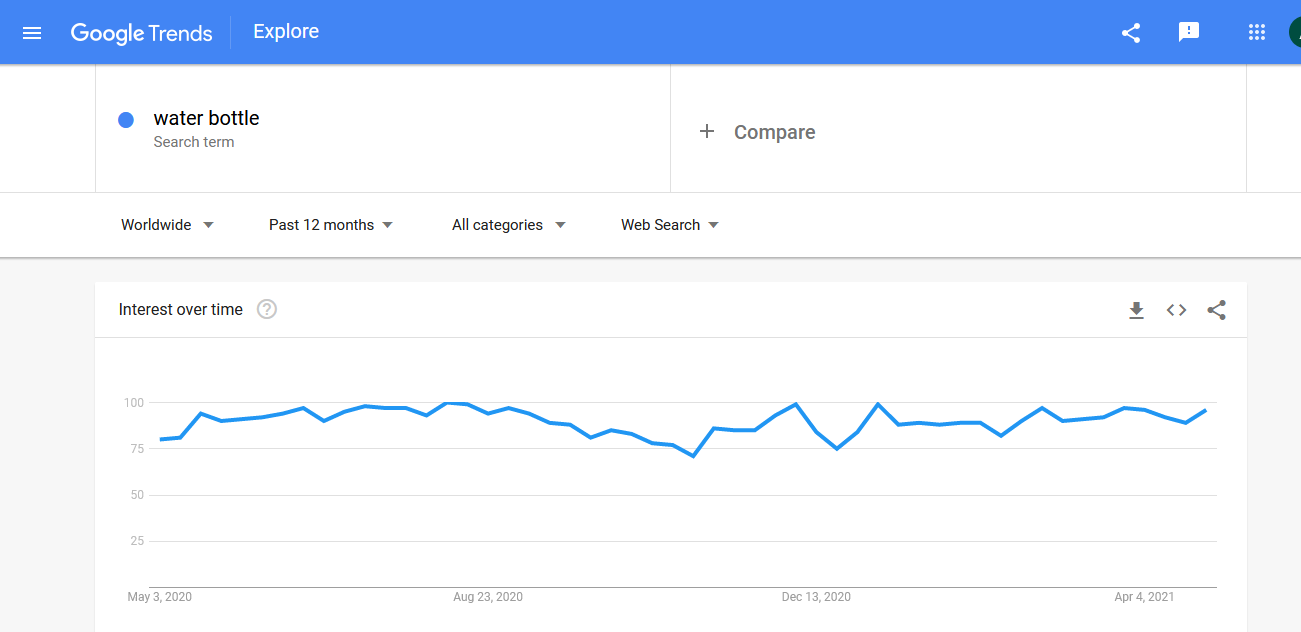 Water bottles are huge right now, appealing to more than one market segment:
Environmentalists love them because this way global plastic waste is reduced.

People invested in fitness, wellness, and health carry them around to the gym, for park runs, and so on.

Those who strive to live healthier lifestyles keep them at home or at the office to stay on top of their hydration needs.
No matter where you look, people invest in high-quality water bottles.
Your job here is to develop unique all-over designs, colors, messages, etc., to gain a consistent fan base who is willing to pay the money for such exclusivist luxury products. Keep in mind that Printful offers stainless steel water bottles for you to design and sell on your website, so get as creative as you can!
3. POD Necklaces
Jewelry is one of the most popular gifts globally, so you can make it bigger with personalized, engraved necklaces. The jewelry market is growing rapidly, so identify your unique selling proposition and go for it! Printful has quite a collection of sterling silver chain necklaces you can engrave with names, symbols, short quotes, even music lyrics, and other original designs.
As we all know, customized jewelry gains more value than "regular" pieces, so you can create your unique collection of personalized jewelry. In the same vein, you should also consider bracelets and earrings.
With a catchy design and the right marketing strategies, you can record significant profit margins with such print-on-demand products. You can have quite an opening on the market, as there are very few (two, in fact) print on demand services that offer jewelry, and Printful is one of them.
4. POD Face Masks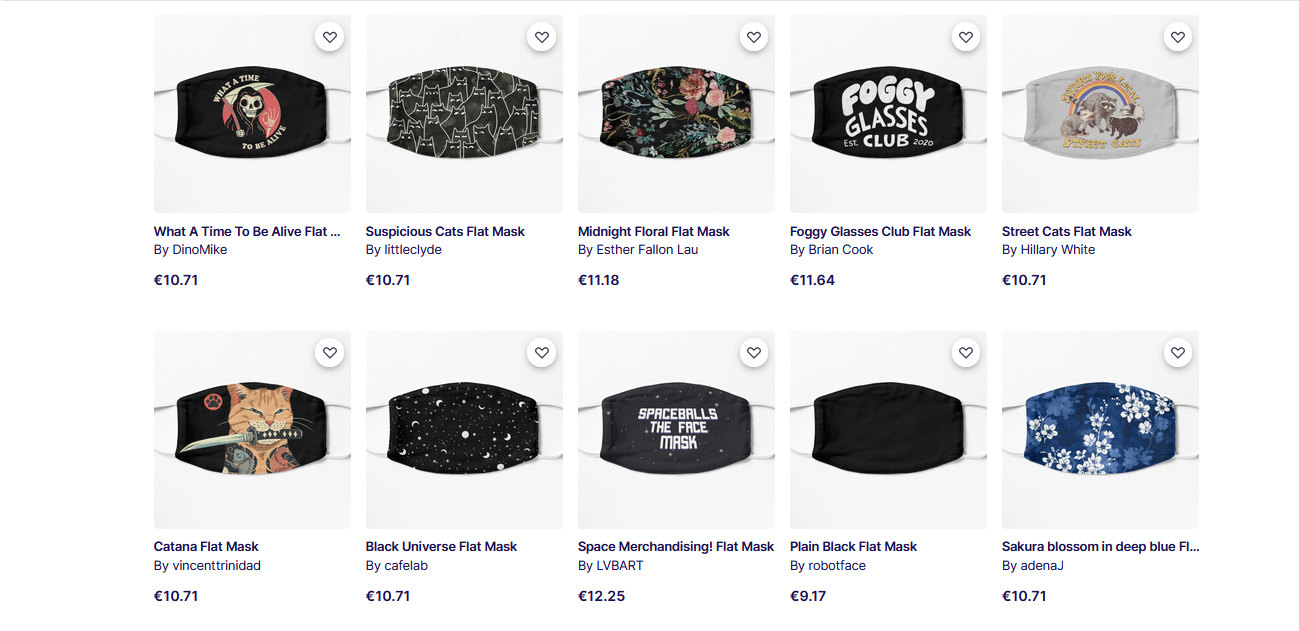 Face masks have been the talk of the town for quite some time now, and they are not going to go away too soon, unfortunately. Printful is one of the few – if not the only – POD service allowing you to sell high-quality, reusable printed face masks at reasonable prices. The design is everything, so if you want to engage your users with your online store, have them send you their design ideas for the masks they want to wear. You can put your graphic skills to good use and have Printful create and deliver your clients' unique masks, so they enjoy wearing them.
5. Funny & Weird Printed Socks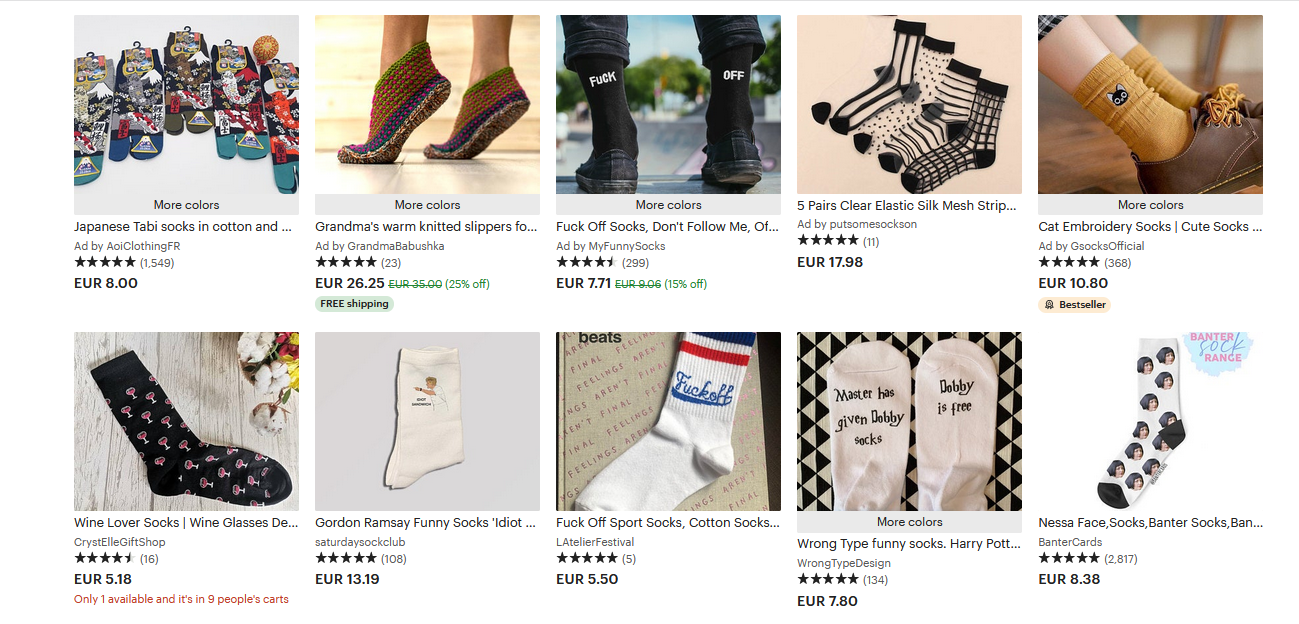 These days, you cannot talk about funny and novelty gifts without mentioning funny socks. Colorful, offensive, pop culture-related, unmatched, have them anyway you want. You can find such socks almost everywhere on the Internet, having a raving success on Etsy.
6. POD Phone Cases
Phone covers are some of the most popular print-on-demand products to sell in an online store dedicated to an exclusivist crowd who wants customized and unique tech-related items. Either iPhone or Samsung matters less, as Printful offers you plenty of products and opportunities in this regard.
It is easier to create designs for the flat surfaces of phone cases than for socks so that you can unleash your creativity in this field like no other. From unusual designs to catchy sayings, your tech-savvy audience will love your rich and diverse offer.
If you want to step up your game, check the Printful offer carefully. They have a collection of biodegradable phone cases so that you can cater to your eco-conscious audience, too.
One trouble you could have with this niche is that people own and use a wide variety of phone brands and models, so you might not be able to offer everyone a customized case. For this reason, you should consider adding drop shipping PopSocket grips and other phone accessories.
7. Unique Canvas Art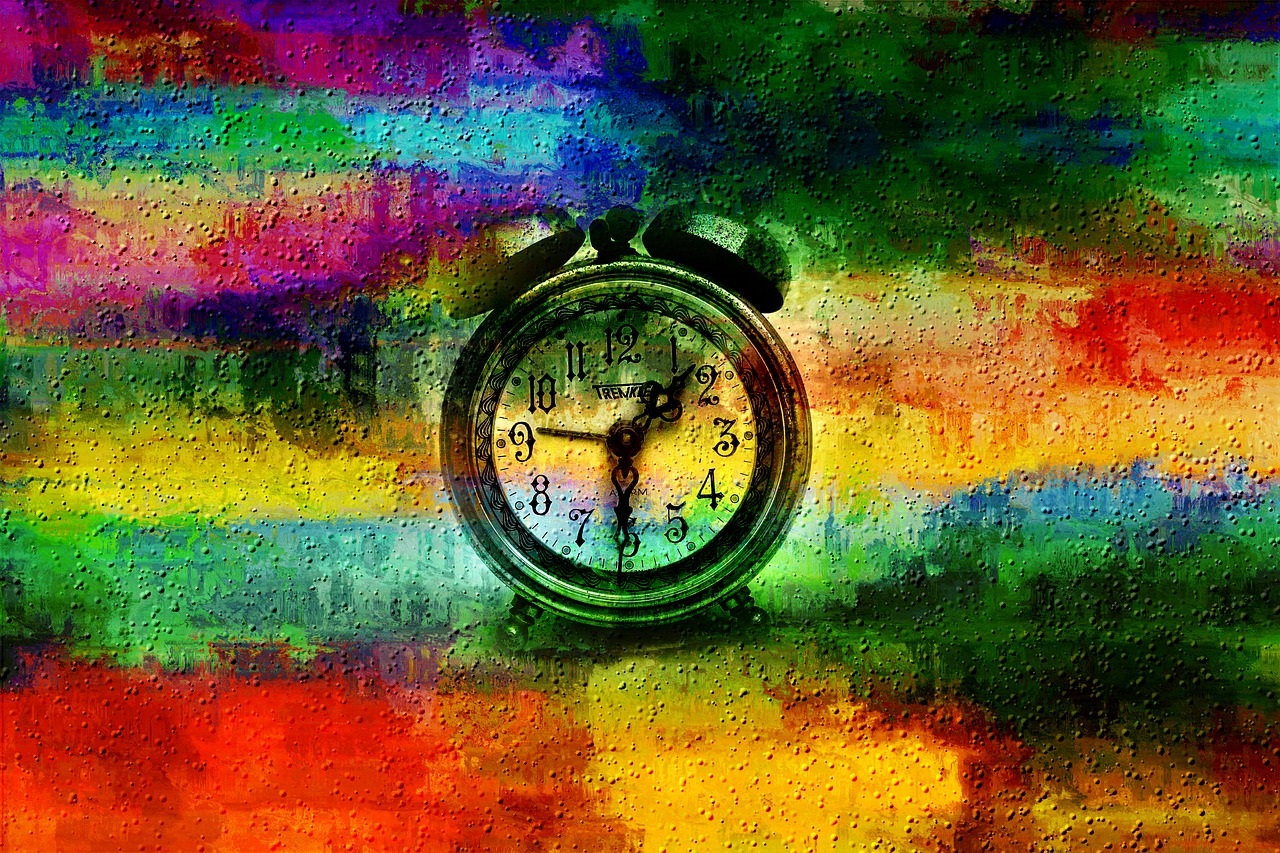 There are plenty of graphic designers, painters, or photographers among us who decided to create a POD store in addition to their artist portfolios. You are in the unique position of offering the market products nobody else has, as you are their original creator. On the other hand, canvas prints are all the rage right now. They add style and beauty to any home, giving it an air of sophistication and elegance only you can create with your talent.
Printful allows you to sell your art via canvas prints, regular posters, framed posters, and more. Offering fine art to collectors, fans, and customers who want novelty on their walls means you can run a very successful business while following your passion and talent.
8. Throw Pillows
Throw pillows and pillowcases make some of the most popular POD products you can sell to an audience interested in interior design, remodeling, etc. You have unlimited power over your designs when it comes to pillowcases and throw pillows. You can choose all-over print basic pillows or premium pillows. Interior design is a profitable business overall, and you can stay ahead of the competition by offering your unique designs and art.
9. Pet Products
If you remember our discussion on trending products to sell online, you know that the pet market is a multi-billion dollar industry. You can build an online store with dropship pet products and add some POD items, such as customizable (engraved) pet ID tags. Pet lovers spend a lot of money on their companions, so you have a wide niche to cover. The competition is fierce, so do your homework wisely and try coming up with items only you can create and sell.
No matter what popular print-on-demand products you choose to create and sell in your Printful online store, always perform thorough research! Learn everything you need about your competition, the customers you want to address, the marketing strategies you have at your disposal, and so on! If you are serious about building a brand with a POD online store, see what others are already doing and try doing it ten times better! Good luck!
You don't have a print-on-demand store yet? Get started now