The world is moving at a rapid pace these days, and consumer expectations have changed accordingly. Due to the strict lockdowns that took place over the past couple of years, eCommerce evolved into a unique business model where goods are delivered within 30 minutes or an hour of ordering. 
Q-Commerce, also referred to as quick commerce or on-demand delivery, is usually implemented for micro-deliveries of local essentials, such as groceries or medicine. These goods aren't kept in conventional warehouses on the outskirts of cities anymore but are housed in micro-warehouses close to the point of delivery instead.
What is Q-Commerce?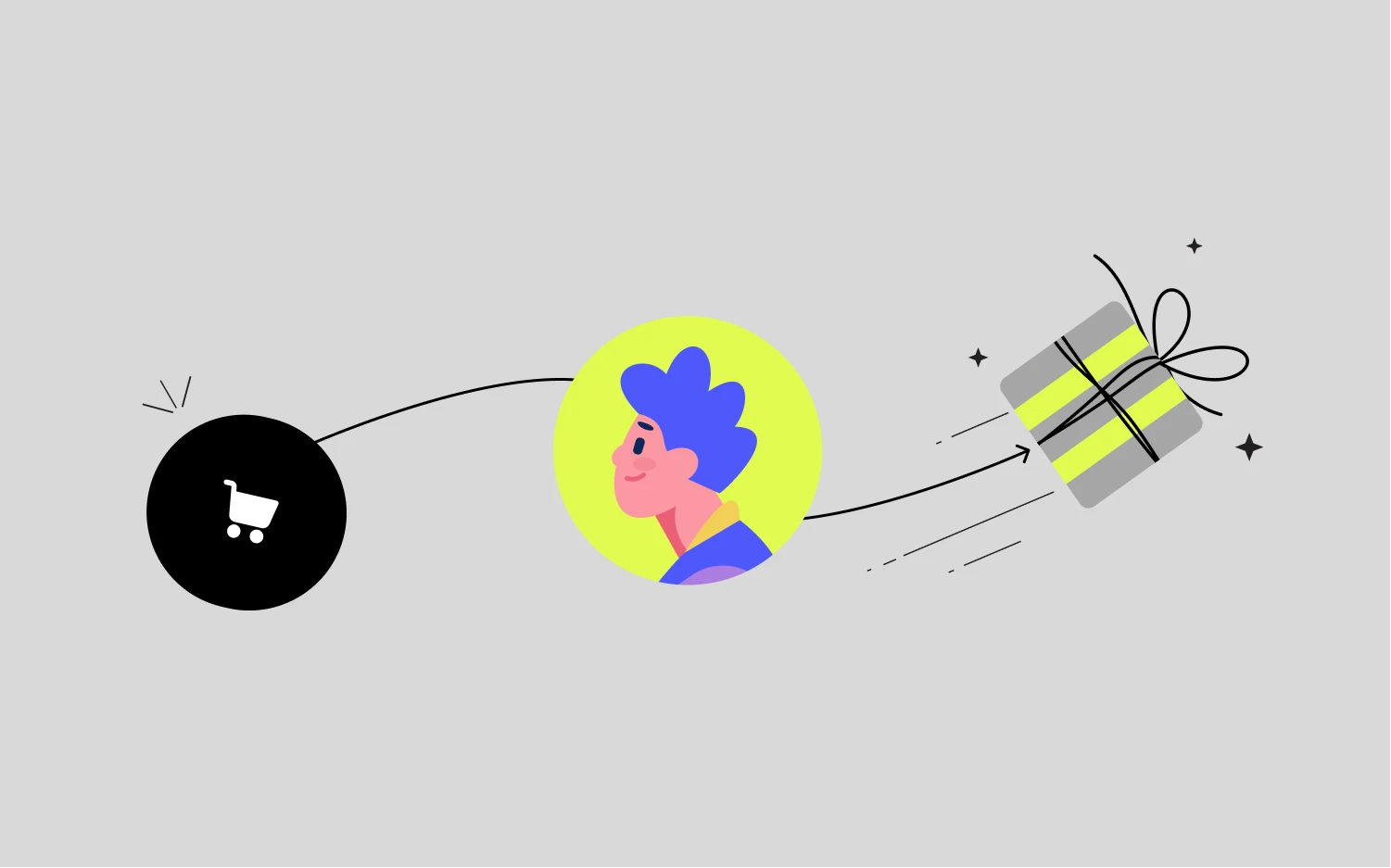 Q-Commerce or quick commerce is a form of eCommerce where the emphasis is placed on rapid delivery. Orders are usually fulfilled in less than an hour of placement time and tend to come in smaller quantities. 
Essentially, this is a faster, more compact format of the standard eCommerce delivery model, akin to food delivery. Companies associated with Q-Commerce include Weezy, Getir, Flink, and Jokr. As noted previously, the trend was heavily influenced by the pandemic when everyday items and households became less accessible, and consumers began to rely more heavily on deliveries and online shopping. 
Q-commerce vs. eCommerce
eCommerce refers to the online sale of goods and services. There are three main types of eCommerce platform: business-to-business, business-to-consumer, or consumer-to-consumer. Q-Commerce is an offshoot of eCommerce, but in addition to selling goods electronically, this specific business model involves the speedy sale and delivery of goods. The entire process of registering, buying, and delivering should last less than 24 hours to be considered quick commerce. 
The unique characteristics of Q-Commerce include: 
• Fast delivery times: This is the defining quality of Q-Commerce. Delivery times should be much shorter than that of conventional eCommerce, e.g., anywhere from 10 minutes to one hour. When deliveries take more than 24 hours, it's generally considered eCommerce with express shipping rather than quick commerce. 

• Limited locations: Q-commerce is only viable in areas where the benefit of sales and customer attraction balances the cost of rapid delivery. It's usually limited to city hubs and local customers where hyperlocal "dark stores" dotted around residential areas can quickly fulfill orders, usually located within 2 miles from the warehouse. 

• Micro-warehousing: In order to deliver goods within an hour or less, warehouses and order facilities must be located as close to the customer as possible. Instead of relying on extensive centralized facilities, businesses that adopt the Q-Commerce model use micro-fulfillment centers in residential areas to enable fast delivery. These facilities are limited in terms of the inventory they can house.

• Efficient logistics: The supply chain process is organized, simplified, and carefully planned to deliver and process orders as quickly as possible. 

• Specific goods: Not all goods can be sold under the Q-Commerce model. The model is best suited to commodities, like restaurants, grocery stores, pharmacies, and pet food stores. Because quick commerce is related to last-mile deliveries, it's not suitable for bulky items like furniture that require a freight truck to deliver. Businesses should also consider the nature of the goods they sell. Customers will likely urgently require milk or a loaf of bread at some stage. Still, even if they impulse-buy an expensive computer or bottle of perfume, they probably won't require delivery within 30 minutes.
The Benefits of Q-Commerce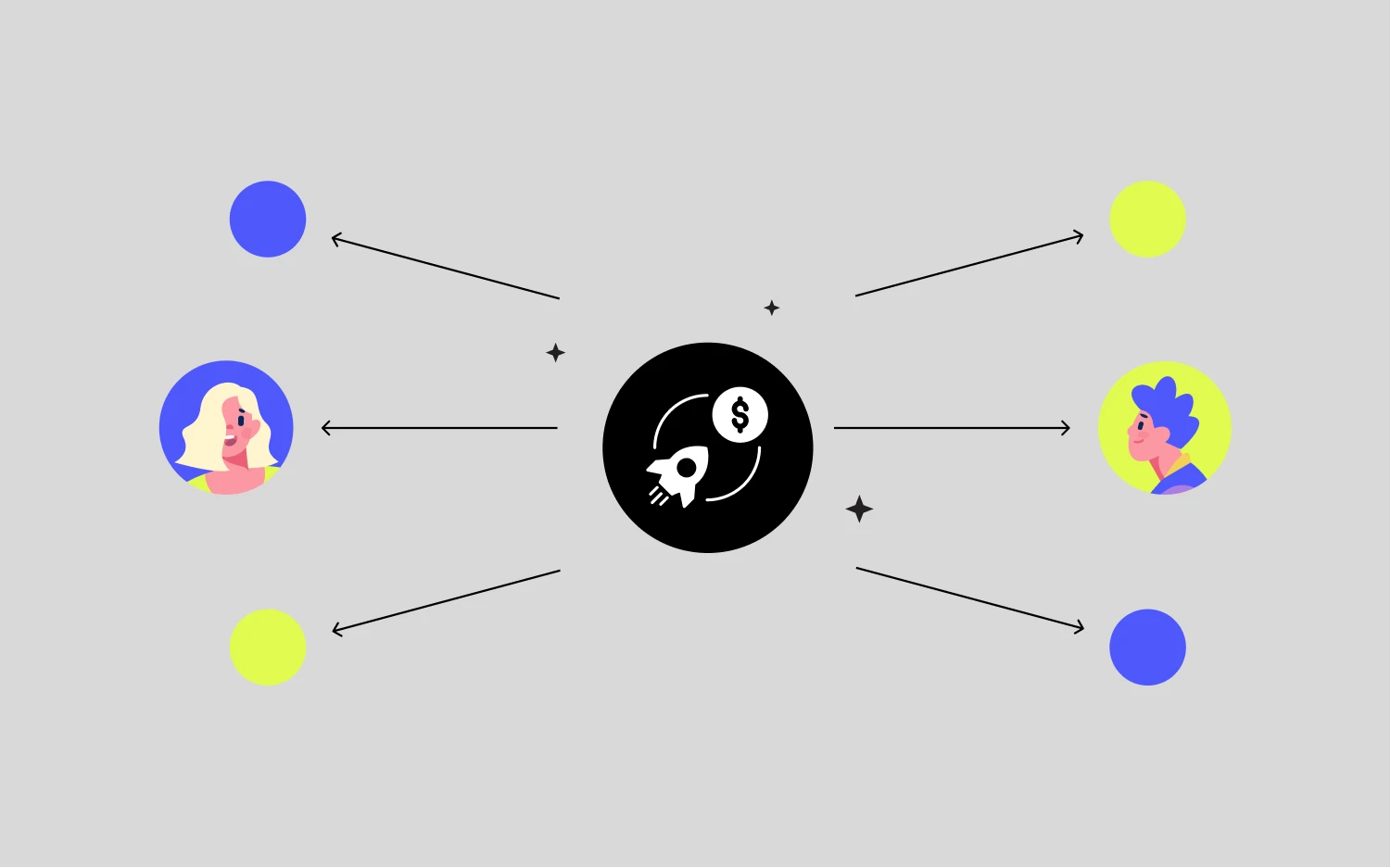 Q-Commerce has several benefits for businesses and retailers alike. Some of the principal benefits include: 
1. Convenience
Q-commerce companies can deliver goods to customers in a fraction of the time it would take a conventional retailer. Everything, from ordering to payment to delivery, is optimized to enable rapid sales turnover. Most micro-fulfillment centers are open 365 days a year and often 24 hours a day, which means customers can access essentials at any time of the day or night. Goods are delivered when customers are home and in need of the item without delay. 
2. Curated, relevant goods 
As we've already mentioned, Q-Commerce companies use micro-fulfillment centers with limited space and limited goods. Businesses have to be highly strategic about the inventory they keep on hand, which is why they often use AI and other technologies to keep a close eye on demand patterns and adjust their inventory in real-time. 
3. Designed for the modern world 
Q-Commerce is the perfect eCommerce model for consumers that are always on the move, with unpredictable schedules and smartphones that are never far from reach. Such companies use technology and mobile-friendly practices to ensure the right products are always in stock and that their couriers are informed and able to meet customer demands. 
How to Get Started with Quick Commerce
Quick commerce is designed to meet the needs of an increasingly demanding customer base. There are three basic models of Q-Commerce: 
• Vertical integration: The eCommerce store receives the order, fulfills it, and delivers it without using a third party. 

• Delivery platforms: A third-party platform receives the order, but the seller processes the order for delivery. 

• Direct-to-customer: The seller uses a marketplace to receive the order and a third-party logistics provider to deliver the items. 
Whichever model you use, there are several fundamental steps you need to take to become a viable and profitable quick commerce establishment or even to add Q-Commerce to your list of strategies. These include:
1. Setting up local hubs 
In order to implement the Q-Commerce model, companies must set up local hubs known as dark stores or micro-fulfillment centers to manage each step - starting from order pickup to delivery. Local hubs are essential when it comes to reducing turnaround times and keeping delivery costs (i.e., fuel) low so that the entire process can be quick and affordable. 
2. Becoming stock ready 
Brands have to understand product demands and variations to remain competitive and efficient. The stock should be kept in nearby warehouses so that variations in standard orders can still be fulfilled quickly, earning customer loyalty and repeat business. 
3. Efficient design 
Good warehouse design is essential to the Q-Commerce model. Pick-up routes have to be optimized so that products can be picked, packed, and shipped in the shortest possible time. 
4. Delivery partners
If outside delivery partners are used, it's best to pick companies specialized in urgent or last-mile deliveries. The success of the entire business relies on the ability of delivery partners to fulfill orders in a short amount of time. Some analysts predict that drones will soon become the Q-Commerce delivery vehicles of choice. 
5. Automated order management
Order processing times should be kept as short as possible. Products must arrive at their final destination within hours or even minutes, which is why fulfillment and delivery times are often automated to keep processing times short. 
Final Thoughts
Although Q-Commerce became popular during the pandemic, it seems like this trend is here to stay. Customers are used to online shopping and shorter delivery times when it comes to receiving their goods. Currently, quick commerce is limited in what it can do, but there's no telling where it will go.
That being said, any successful eCommerce business, quick commerce or otherwise, needs a strong online presence to flourish. This is where Ucraft comes in. Whether you're just starting out in the eCommerce space, or this article has inspired you to dabble in Q-Commerce, an eye-catching, functional, and user-friendly website is a must. 
Create your Q-Commerce website with Ucraft and reap the benefits of pre-designed eCommerce templates, a variety of useful features, SEO tools and much more.