SMM is the online bread and butter for any modern business. Social media platforms can be used for different purposes, but the main focus constitutes increasing brand awareness and drawing more sales. 
So, what is a winning social media marketing strategy? Is it about eye-catching aesthetic design? Or maybe the authenticity and connection that the brand builds? What about providing valuable educational content?  
Here are some stats we think might give you some insight:
• Half of the accounts on Instagram use Explore monthly (Instagram survey)
• 97% of small businesses use SMM to attract new shoppers (Social Media Examiner). 
• 78%  of shoppers make purchasing decisions based on social media recommendations (Sprout Social).
So, to get this straight: the number of potential shoppers is growing every day, competitors are riding the wave of social media marketing, and buyers are influenced by both user-generated content and targeted ads on social media to make specific purchasing decisions. 
The numbers mentioned above might make SMM look like a daunting activity but don't worry - practice makes perfect, especially when combined with the correct tips. That being said, we're here to walk you through the social media marketing journey. 
Why Do You Need a Social Media Strategy? 

There are three reasons why every modern business should have a social media strategy. 
1. Purchasing decisions of shoppers are strongly influenced by social media. As mentioned above, shoppers tend to trust brands that have active social media accounts and regularly showcase their products/services.  
2. The absence of a social media strategy hands an advantage to competitors, leaving you behind. Having active social media accounts with compelling content gives you a high chance of being chosen over your competitor. 
3. It's very likely that the majority of your target audience is already active on social media and looking to make online purchases. 83% of Instagram users discover new products and services on the platform. 
What Is Social Media Marketing?   

Social media marketing incorporates different social media platforms to promote brands/services, provide customer support, and boost sales.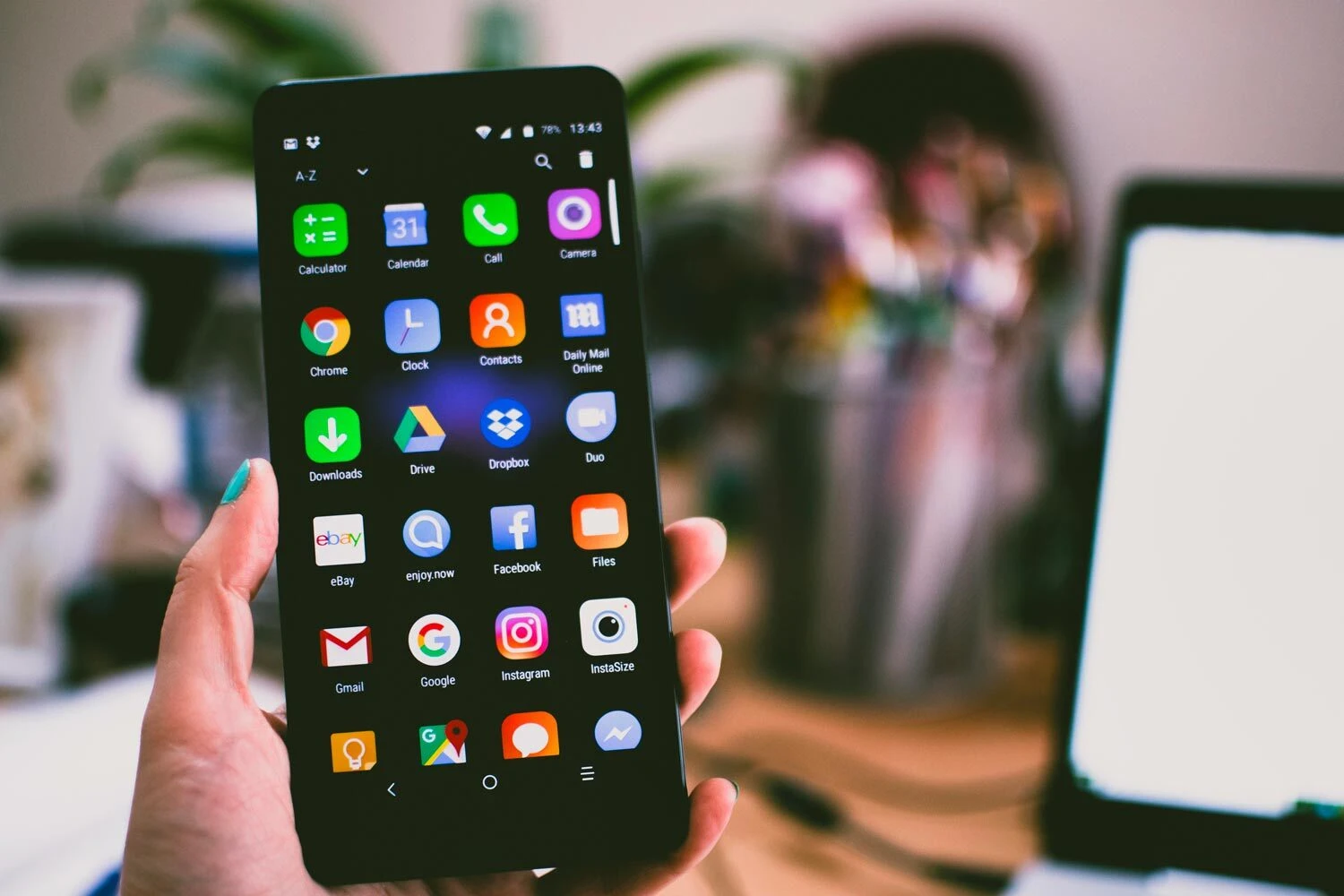 Here are some steps to follow to create a winning social media marketing strategy: 
• Identify your goals; 
• Get to know your audience;
• Determine your KPIs or key performance indicators;
• Engage in compelling content marketing.    
Let's dive into each of these types to get a better grasp on your social media plan:
Identify Your Goals
The content you generate on social media should align with your goals. A social media goal is an objective you want to achieve based on your social media plan. Setting your goals will help you understand how to use your social media for marketing. Let's take a look at some examples: 
• Boost brand awareness. Increasing the number of people familiar with your brand will never stop being the prime interest of any marketer. The higher the awareness, the higher the likelihood of winning new clients. 

• Generate interest around your product. This is the second stage of a consumer's journey. First comes awareness, then consideration which might be achieved if your product meets their needs and gives them value. 

• Drive leads. Encourage customers willing to make a purchase or that show interest in your product/service to provide personal information. Lead generation should be one of your top priorities. 

• Provide customer support. Instead of going to the website to seek help, many clients turn to social media to get answers. Customers tend to choose brands that communicate with them over social platforms and answer their questions. Social media platforms are becoming customers' first choice regarding interaction with customer support. 

• Build brand loyalty. One of the ways to measure a company's success is to see if the customers choose to come back for the services you provide. Try to build an authentic connection between you and your audience. Showing them what's happening behind the scenes may be a good idea since customers trust the brands that try to be as transparent as possible.
Get To Know Your Audience
You might have the best visuals, inspirational posts, or educational content on your account. Yet, it won't give you the anticipated engagement as long as it's not in front of the right audience. 91% of all consumers report that they are more likely to be interested in a product that recognizes and intends to provide them with relevant services or products. 
Getting to know your audience is essential if you don't want to waste time and ad money on people who have zero interest in it. Once you've identified the ideal customer and buyer personas, you can aim your paid advertisement at the demographic group most likely to purchase your product. 
How do you categorize the target market? There are three segmentations to bear in mind: 
• Demographics: it includes different age groups, religions, ethnicity, income level, marital status, and education level. 
• Location: the most common currency, language, country/city. 
• Psychographic: an overview of values, interests, shopping habits, and opinions that your audience shares.  
Another thing to remember about your audience is understanding their preferred social media platforms. The tone of voice varies greatly depending on the platform you use to leverage your target audience. We go more in-depth on these aspects in our social media marketing guide, so consider giving it a skim for more detailed technical information regarding SMM. 
Determine Your KPIs 
Once you've identified your goals and analyzed your target audience, you are all set to start implementing your strategy. Keep in mind that you may have to test what works and what doesn't first, but don't let that hold you back - no strategy is 100% perfect from the first attempt. 
That being said, how will you know if the social media plan is working as planned? When it comes down to measuring the success of your social media strategy, the most commonly-used tracking metrics are KPIs (key performance indicators). This is good news, considering each platform already offers built-in analytics tools, especially for business accounts, so it won't be hard to pinpoint the information you need.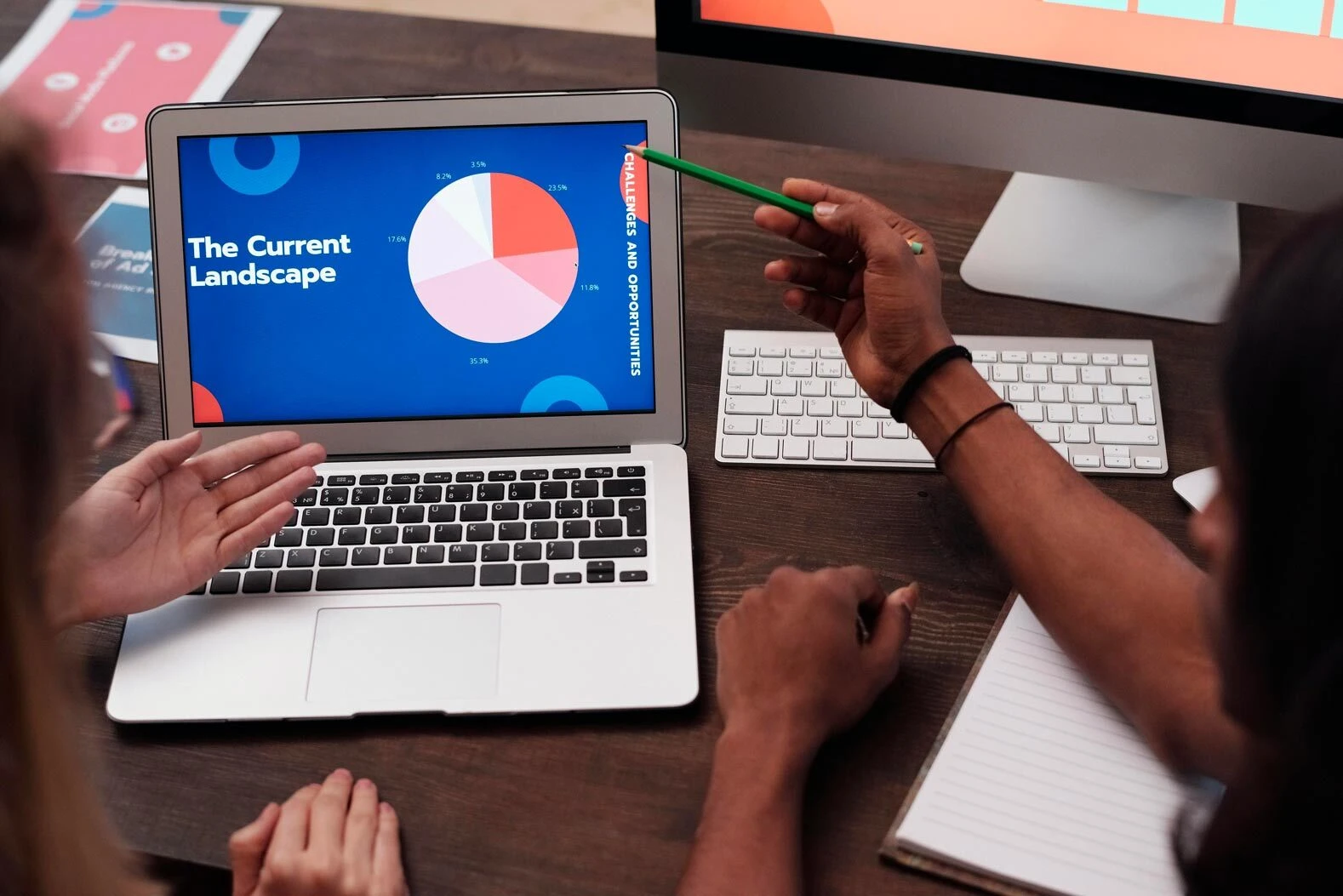 Here are some numbers to focus on:

• Reach/impressions: how many people your content reached;
• Clicks: number of people who clicked on your post;
• Engagement: percentage of people who interacted with the content;
• Account mentions: percentage of people who mentioned you on their accounts;
• Profile visits: number of people who opened your account;
• Followers: number of new subscribers;
• Shares/reposts: number of people who shared your content.

Let's say your number one goal is increasing brand awareness; your KPIs could be profile visits, reach/ impressions, and followers.   
Create Compelling Content
Don't get fixated on self-promotion. Most probably, users' reactions to it will be adverse. Promoting your product every now and then is great, but don't forget that the most important thing is the customer and their interests. According to some stats, the perfect balance is 80% of valuable content and 20% of self-promotion. The following report conducted by Facebook on cultural changes and trends in 2022 should provide some more insight.
So, what should your content strategy for social media be? Let's have a look at different types of content: 
• Social media posts. Choose the social platforms you'll be focusing on. Also, check out each platform's tone of voice, the posts' frequency, and the best time to share something. Consider that each platform has unique features that should influence the content you share and the tone of voice. 
• Videos. The most popular and consumed type of content. You can use them either to film tutorials or to reveal what happens behind the scenes, the daily routine of your employees. 
• Blog posts. Usually, blog posts are used to present valuable information and helpful tips. Also, they play a massive role in increasing a website's visibility in the search engine. 
• Podcasts. According to Hootsuite's 2022 Social Media Trends survey, nearly three-quarters of businesses plan to invest in audio-only content. 
• Infographics. When we feel like the amount of information we consume every day is too much, infographics are a great way to present important information concisely, providing numbers and facts combined with good visuals. 
• Case Studies/success story. Sharing success stories of your clients gives transparency to the brand, invoking trust in the buyer. 
5 Benefits Of Having a Social Media Strategy 
We've already covered how to develop a social media strategy. Let's see what benefits social media strategy planning has. 
The benefits of running a social media strategy planning are the social media marketing goals that are successfully achieved. For instance, among the benefits of SMM, you might find better brand awareness, increased website traffic, higher rate of leads, generated sales, and customer support. 
But, here are some other benefits of a social media strategy: 
 
• Humanize your brand. SMM gives you a unique ability to create something beyond likes and comments -  authenticity. It contributes to building brand transparency, which evokes trust and, therefore, sales. 
• Help see the pains of the competitor's clients. By analyzing your competitors' websites and checking the feedback from their audience, you can see what brings them dissatisfaction. Having this insight, you can offer a better service and win over the client. 
• Get a better grip on your audience. Each social media platform provides various analytics tools that help you make smarter business decisions. By knowing more about your audience, you can retarget your advertising to reach the right market. 
• Retargeting. One of the problems that marketers face is abandoned carts. Don't give up on customers like this. They are your primary target audience because they went through 2 stages of the customer's journey: awareness and consideration. You need to push them a little bit further to purchase the product. For example, you can target ads promoting the same product they were looking for using Meta Pixel. 
• Analytics. Thanks to social media tracking and analytics tools, you can get proof of ROI (return on investment). You can use Google Analytics, Cyfe, and MarketingCloudFX to track your digital marketing performance and see if anything needs to be tweaked. 
Verdict 
Wrapping everything up, you shouldn't underestimate the importance of social media marketing due to its numerous benefits. Always remember that your social media marketing strategy isn't future-proof unless you keep making tweaks in order to be up to date with the latest digital trends and meet the changing needs of your audience. Be bold and original with your ideas, and keep testing things out to see what hooks your audience best. 
We know running your own business might not feel like sunshine and rainbows. To make this experience easier for you, consider creating a professional website with Ucraft. We believe this step will contribute to making your business more centralized. 
Good luck!