Many companies use social media as part of their eCommerce efforts. This makes a lot of sense, as these channels are a great way of distributing content about products, including pictures, ratings, and reviews. In fact, did you know that, on average, eCommerce stores with a social media presence make over 30% more revenue than those without one?
In this article, we will cover everything you need to know about the role of social media in eCommerce and why it can play such a strategic part in driving sales. We'll also go through the leading platforms you can use for your marketing and how to make the most of each one to get the best results.
Why is Social Media Important for eCommerce?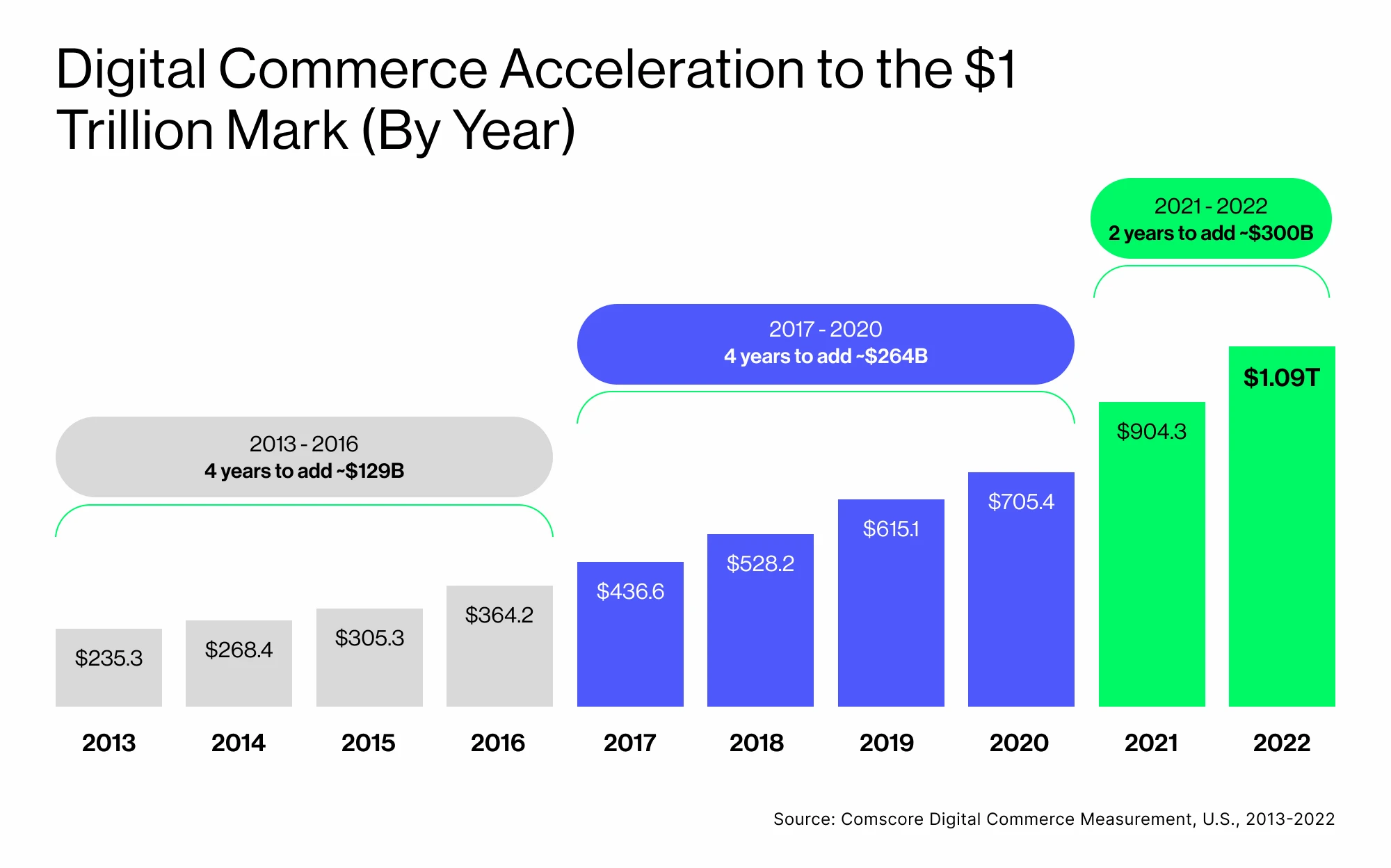 In recent years, we have seen a marked increase in people shopping online. This tendency grew even more during the pandemic, as millions of consumers (many of them Gen Z'ers) turned to eCommerce stores to fulfill their needs. At the same time, social media proved to be an excellent way of boosting brand awareness, finding new ways to interact with customers, and understanding the market's appetite.
Combining a social media presence with eCommerce is an excellent way to promote products and increase your business' success. Omnichannel retail is basically the norm today!

That being said, let's go through some of the reasons as to why this is the case:
• Easier interaction with consumers: Back in the day, people who had questions about products or services had to find ways to contact an organization - typically through the phone or by letter. Today, anyone can share their experience online, and customer experience teams can monitor what users are saying about practically any brand or product. This includes complaints and praise, but the two can give you invaluable insights into your customer's journey.


• Increased brand awareness: Many companies turn to social media to promote their products or services. This can help drive customer loyalty and increase the demand for purchases. Nowadays, it's also quite common for brands to incorporate influencer marketing, collaborating with internet celebrities for promotional activities in order to reach even more people.


• More tailored products and better market knowledge: Using social media for eCommerce can give teams valuable insights about a company's products. Moreover, anyone can see the competitors and determine customer sentiment around them. Customer feedback can also provide real-time information about how different products or services perform, especially when using micro-campaigns across multiple platforms.
How to Use Social Media for eCommerce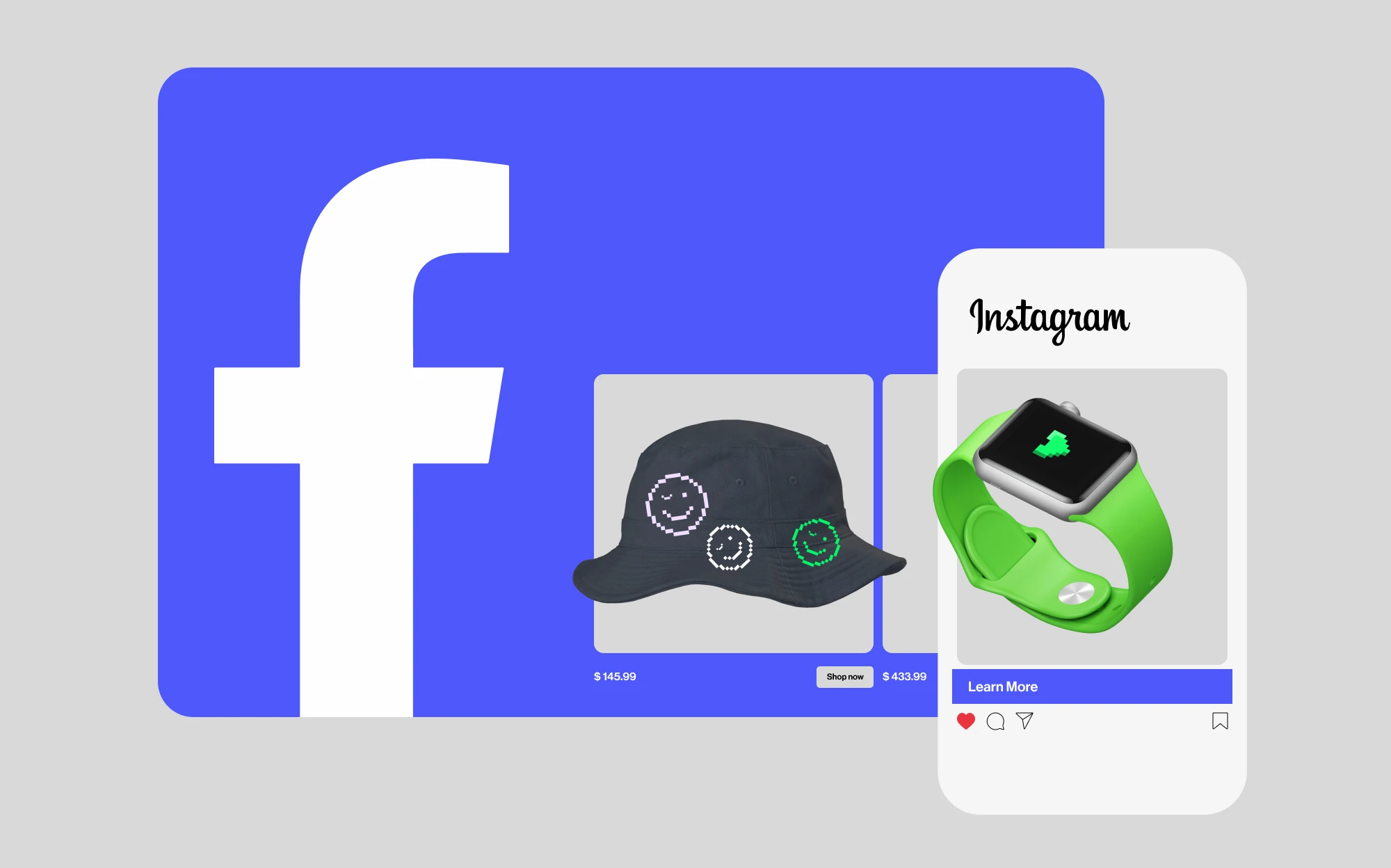 If you want to make sure you're combining social media and eCommerce as effectively as possible, you should first consider which platforms will fit your social media strategy best.
Top 5 Platforms for eCommerce Social Media Marketing

We've reviewed the main benefits of giving your shop a more defined online presence. Now, we will show you which social media channels are great for eCommerce and go over a few actionable points to help you get the most out of them.

Without further ado, let's get started!

1. Instagram for eCommerce


Instagram is one of the largest social media platforms out there, with over 500 million daily users. Many people use this channel to make purchases (according to Instagram, a whopping 44% of its users), so you can think of it as a smart channel where you can promote and sell products.

One of Instagram's most significant advantages is that it allows you to create a storefront, also known as Instagram Shopping, where users can explore and buy products with just a tap. All you need to do then is share your products in your posts and stories, and anyone interacting with them will have instant access to the storefront. This means you can run your entire eCommerce business on Instagram or as a separate site.

Tips for using Instagram for eCommerce:

• Enable Instagram Shopping and upload your products to the catalog.

• Make sure you use Shopping tags on any products featured in your content. You can add them directly to posts, stories, videos, reels, guides, and live broadcasts.

• Motivate people to use your branded hashtag to make the most of UGC (user-generated content).
2. Facebook for eCommerce


Facebook is another massive social media platform. With almost 2 million users and over 400 sign-ups every minute, it's no surprise this tool is an excellent way to market your products and services.

One of the most significant benefits of using Facebook for eCommerce has to do with the platform's unparalleled ability to create market segmentations (for example, targeting users by age, gender, location, and interests). Thus, you can use it to build your eCommerce brand in a cost-effective way and expand your products' visibility to acquire repeat customers.

Here are some tips for combining Facebook and an eCommerce business:

• Always start by setting up an advertising account for your company using the Facebook Business Manager tool.

• Use Facebook Pixel (or Meta Pixel) to track users' activity and overall performance.

• Try single image or video ads for single products, carousels, and collections for product bundles.
3. TikTok for eCommerce


TikTok has solidified its position as a big social media marketing platform and has continued growing since it first appeared in 2020. That same year, TikTok announced TikTok for Business, which allows business owners to connect their accounts to an online store.

TikTok for Business supports shopping ads, product links, and hashtags designed to work independently or by collaborating with the platform's most popular influencers. The platform allows many different kinds of ads, such as dynamic showcases, collections, spark, and lead generation ads, and can help you reach a whole new audience.

If you want to use TikTok for eCommerce, here are some tips:

• Use hashtags and keywords (especially trending ones). They are the ones telling the algorithm what your posts are about!
• Add keywords and captions to your videos, making them easier to follow.

• Consider adding a chatbot capable of using conversational AI to your online store.

4. YouTube for eCommerce


YouTube is the world's leading video platform, where the most prominent brands regularly share content. There are good reasons for this; YouTube has around 2 billion monthly users, and about 70% of them make purchases based on products or services they have seen on the platform. So, if you're not uploading to this platform, you're missing out on a vast potential market.

One of the most popular ways of conducting eCommerce marketing through YouTube is by investing in growing a channel. If your content is entertaining and valuable, you can engage an audience that has the potential to celebrate and remain loyal to your brand. Depending on your niche, it can also be more accessible to rank on YouTube than Google, so this is an excellent source of traffic for your products.

Here are a few tips for doing eCommerce on YouTube:

• Set up objectives and goals before you start creating videos. The worst thing you can do is upload random stuff.
• Create a channel and complete your profile. Then, try to upload regularly. For eCommerce, you can focus on product reviews, tutorials, FAQs, and how-to content.

• Promote your videos outside of YouTube through email marketing, blog articles, and other social media platforms.

5. Pinterest for eCommerce


Many people don't think of Pinterest as a social media platform, but if you have an eCommerce store, this underestimated tool can actually be a highly effective marketing funnel. In fact, Pinterest drives 33% more traffic to stores compared to Facebook.

One of the best ways to use Pinterest for eCommerce is to take advantage of Rich Pins, which can provide future customers with references, product recommendations, and links. You can start using Pinterest for eCommerce by signing up for a business account.

Here are some tips for using Pinterest in combination with your store:

• Optimize your Pinterest SEO by ensuring you fill in all fields for your profile, your boards, and your individual pins.
• Make your pins stand out by using a 1:1 ratio and adding a clear call to action.

• Use Rich Pins (app, article, product, or recipe) to add all the relevant metadata.

Conclusion: Your eCommerce Social Media Strategy

As we've seen, adding a social media marketing strategy to your eCommerce endeavors can help you increase brand awareness, retain loyal customers, and increase conversions. You can use one or more channels to do this, although some will be a better fit than others, depending on your particular needs.

The best way to sell online is to have a professional and responsive website. If you're looking for a user-friendly way to create yours, we recommend checking out Ucraft.

Ucraft is a website builder ideal for entrepreneurs, small business owners, bloggers, artists, and anything in between. The interface is intuitive, the price is affordable, and you also get free hosting for your eCommerce store.