The Gen Z demographic (also known as zoomers) is now leaving college and entering their mid-twenties. For the eCommerce industry, this represents an exciting new generation of online shoppers it needs to impress. 
If you are wondering how to attract Gen Z customers to your online store, keep reading! We'll give you a real insight into Gen Z's online shopping habits and some of the most effective eCommerce strategies for catering to this demographic.

Why Gen Z Matters

There are more than 2.56 billion Gen Zers out there, with a collective spending power of over $143 billion, making them an exceptionally lucrative market to capture. 
And there's no need to wait for Gen Z to grow up - 70% of the younger Gen Zers say they already influence their family's purchasing decisions when it comes to household goods, furniture, and food. If you own an eCommerce store, you need to start thinking about how you're going to reach these digitally savvy shoppers ASAP.
If you want to know where you can find Gen Z shoppers, you need to ask yourself: where do millennials shop? The two generations are very similar in their habits. 
Both millennials and Gen Z shoppers are eager to combine both in-store and online shopping - citing convenience, ease of price comparisons, and safety as their primary reason for moving online. Interestingly, both generations feel that better fit technology and imagery (along with personalization) will push them towards online shopping even more. 
But while Millennials entered adulthood during an economic boom, Gen Zers are growing up in a post-pandemic world where they're fully aware of the financial stresses of their parents and peers. They share characteristics with millennials but have their own expectations regarding service delivery and value for money. 

Gen Z Shopping Trends 

Before you can reach Gen Z, you have to understand what's driving their behavior on- and offline. 
Some of the most important trends influencing Gen Z's buying behavior include the following:

Social Commerce

The global social commerce industry is set to grow three times as fast as traditional eCommerce to a staggering $1.2 trillion by 2025, primarily driven by Gen Z's and millennials, which will account for 62% of global social commerce spend by 2025. 
Social commerce means that the entire shopping experience, from discovery to checkout, takes place on social media. This is good news if you're a small business - 59% of social buyers say they're more likely to support small and medium enterprises through social shopping, with 63% saying they will make repeat purchases.

Mega-Mobility

Gen Zers are full digital natives and spend a considerable amount of time on their phones. A study by IBM shows that over a quarter of Gen Zers spend more than five hours a day on their phones, shopping, texting, and gaming. Because Gen Z consumers are growing up in a digital world, they've always had access to online resources and information. 
They are incredibly savvy when it comes to deciding which brands to support, which brands offer the best pricing, and which products are the best-reviewed. eCommerce stores must learn how to interact with Gen Z consumers to stay ahead of the curve. 

Belief-Driven Purchases

The younger generation has very strong social and political views, and they shop with these views in mind, particularly when it comes to sustainability and inclusivity. 81.7% of Generation Z shoppers favor environmental sustainability, and 78% say that brands should take a stand on diversity issues. 
They also state that they would abandon their carts if they felt a brand didn't align with their values, while 70% say that they would pay more for fashion if the brand was environmentally or socially conscious. Clearly, it's not just about the product when it comes to Gen Z. Brands have to vocalize their ethical values and beliefs.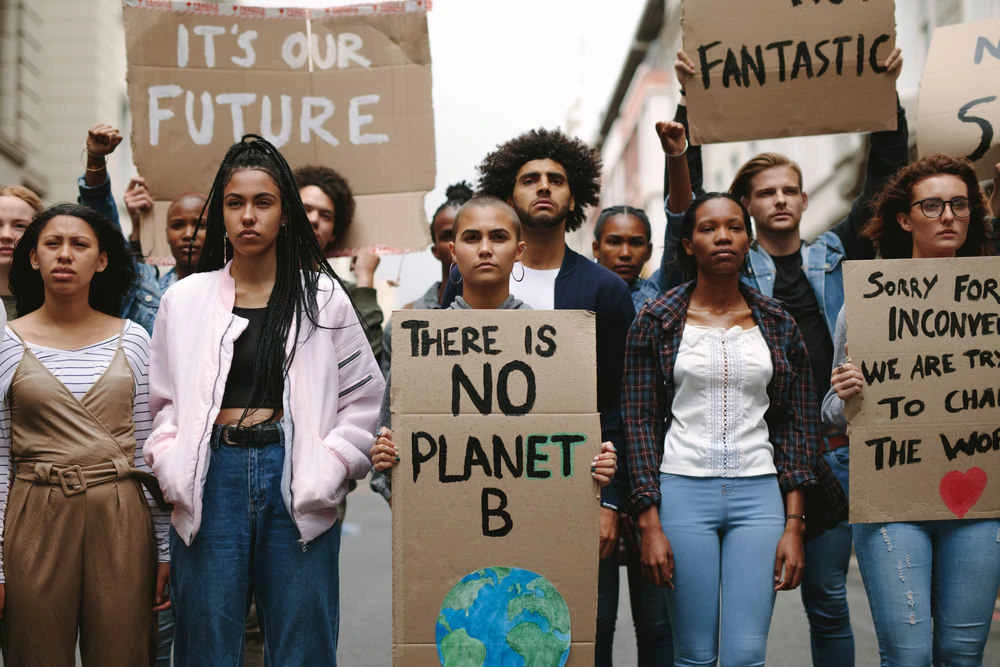 How to Attract Gen Z Customers: e-Commerce Strategies for Catering to Generation Z

So, how do you cater to this mobile-first, socially and environmentally-conscious, social media-driven generation with your eCommerce store? When it comes to Gen Z, you can't fake it until you make it. 
They are quick to spot when a company is disingenuous. You won't impress Gen Z's with jargon and flashy features. They look for genuine, good online experiences and seamless interactions with your site. Here's how to create them:

1. Create a Mobile-friendly, User-friendly Site 

More than half of all web traffic comes through mobile devices. If your website isn't mobile-responsive, you're missing out on a lot of business, especially from Gen Z. Your site should also be fully secure with an SSL certificate in place and load quickly (60% of surveyed Gen Zers said they would not use a website that is too slow to use). They want to be able to find what they are looking for quickly and easily, without slow speed or complex navigation getting in their way. 
Of course, site speed isn't just a requirement for Gen Z. Google requires fast load times as well if you want to unlock more organic visits to your site. The good news is that you don't need dev skills or fancy features to create a visually engaging, mobile-friendly site that's fast and easy to navigate. 
One thing you can do to make this easier for yourself is to choose a website builder that already offers automatic screen adaptation to various device sizes, including mobile. Ucraft helps you create exceptional websites, and our growing collection of ready-made eCommerce website templates render beautifully on mobile devices. It's definitely worth a try! 

2. Put Your Values out There 

Gen Z demands more from brands than other generations. They want to know what you stand for, not just which products or services you provide. Gen Z grew up hearing about climate change and corporate responsibility, and they want businesses to share their values. Don't remain silent on social issues. 
Do you have diversity and inclusivity policies when it comes to hiring practices? Share them on your site in your About Us section! Do you pledge to minimize packaging or offer recycling options? Put it front and center on your site so that customers know that you keep the environment in mind. Gen Z will champion brands that support causes they believe in, so make sure that it forms part of your website copy and image. 

3. Socialize!

Gen Z spends hours on their phones, and they rarely stick to one eCommerce store or platform. They love discovering products through different channels and discuss their purchases on Instagram and TikTok. 
They love engaging with micro-influencers and are far more likely to make purchases on social media than millennials. In fact, 97% of Gen Z customers mainly discover products via social media! 
Make sure that you use social media to promote your website, and that your website links back to your social media channels, too! These channels give you even greater opportunities to promote your brand and share your unique brand personality with Gen Z shoppers.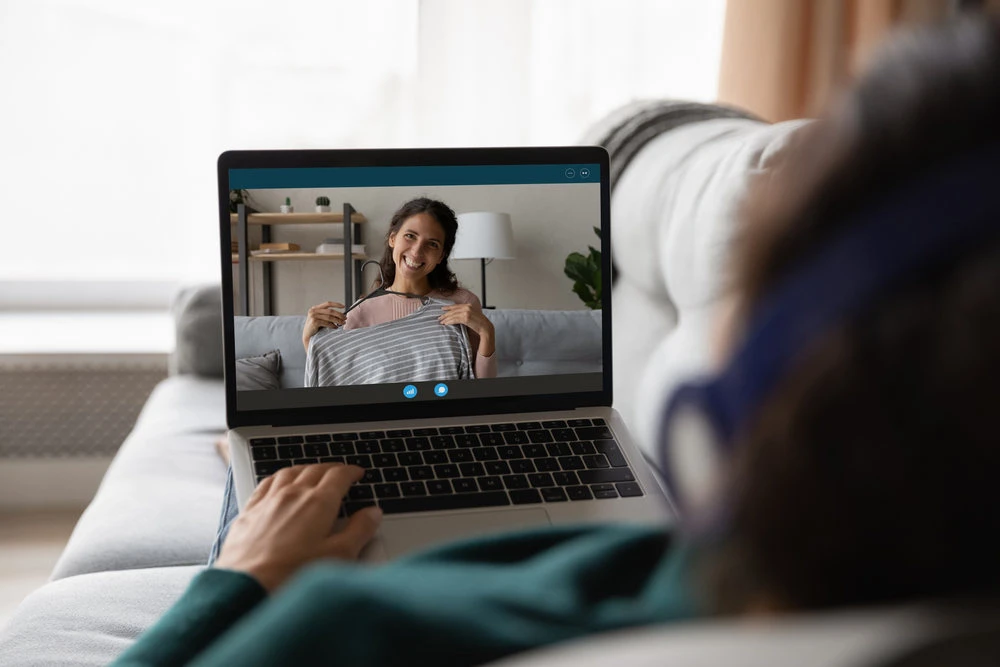 4. Think Outside the Box

To really reach Gen Z, especially the youngest of the demographic, you might have to rethink how you run your business entirely. 
According to Accenture, 73% of Gen Z shoppers are interested in subscription-based fashion businesses that offer curated experiences, while 71% favor automatic replenishment programs. 
Even if you don't change your entire business model, it's worth exploring your options based on their interests and preferences if you want to become a market leader.  
Gen Z has grown up and is ready to spend, but they have more choices, more channels, and more demands than any other generation before them. If you want to capture their attention and increase sales,  you need to start thinking as they do. 
Start by ensuring that your site is optimized for mobile devices and easy to use and navigate. Make sure that your site communicates more than just your product offering by placing your values and beliefs front and center. 
Use social channels to your advantage and if possible, consider new ways of doing business, like subscription boxes or replenishment programs. Remember, capturing the hearts and wallets of Gen Z is an investment in the future, so do your best to keep them happy! And don't forget about corporate responsibility either. 
 
To create an eCommerce website that caters to Gen Z, consider getting started with Ucraft by signing up for a free trial. Alternatively, you can upgrade to our Pro Website plan for just $10 per month. Ucraft has countless templates specifically designed to capture Gen Z's attention and convince them to enter your sales funnel.