Autumn is over, and December has arrived, which means that the Christmas bells are already ringing. If you haven't done so yet, now is the perfect time to think about increasing your eCommerce sales this Christmas season.
Don't Underestimate the "Before" and "After"
First things first, let's emphasize sales potential before and after the Christmas holiday season. If anything is known, the Christmas season is by far the most significant when it comes to sales in retail and eCommerce. However, in reality, Halloween is the beginning of the high season for online shops.
For many companies, these days are used to test the actual Christmas shopping period. eCommerce businesses consider them just as important as the Christmas sales season itself. And in order to maintain a smooth operational flow, it is pivotal for eCommerce owners to take the proper measures at the right time and prepare as best as they can. Considering that Halloween has now come and gone, as have Gray Thursday, Black Friday, and Cyber Monday, there's no more time to waste.
It's not only crucial to make the most of the period before Christmas Eve but also the days that follow too. Many eCommerce stores don't consider the time after Christmas, which is a big mistake as they're missing out on sales opportunities. In fact, the holidays between Christmas and New Year's Eve offer great sales potential.
Just think about it — people spend time with their loved ones, are happy, and are often on vacation. A family, for example, can run out of discussion topics at some point, so they turn their attention to their smartphones, getting ready to purchase more goodies. And, considering that coupons are bonuses given away for Christmas, it might be your chance to increase your sales one more time, precisely before the end of the year.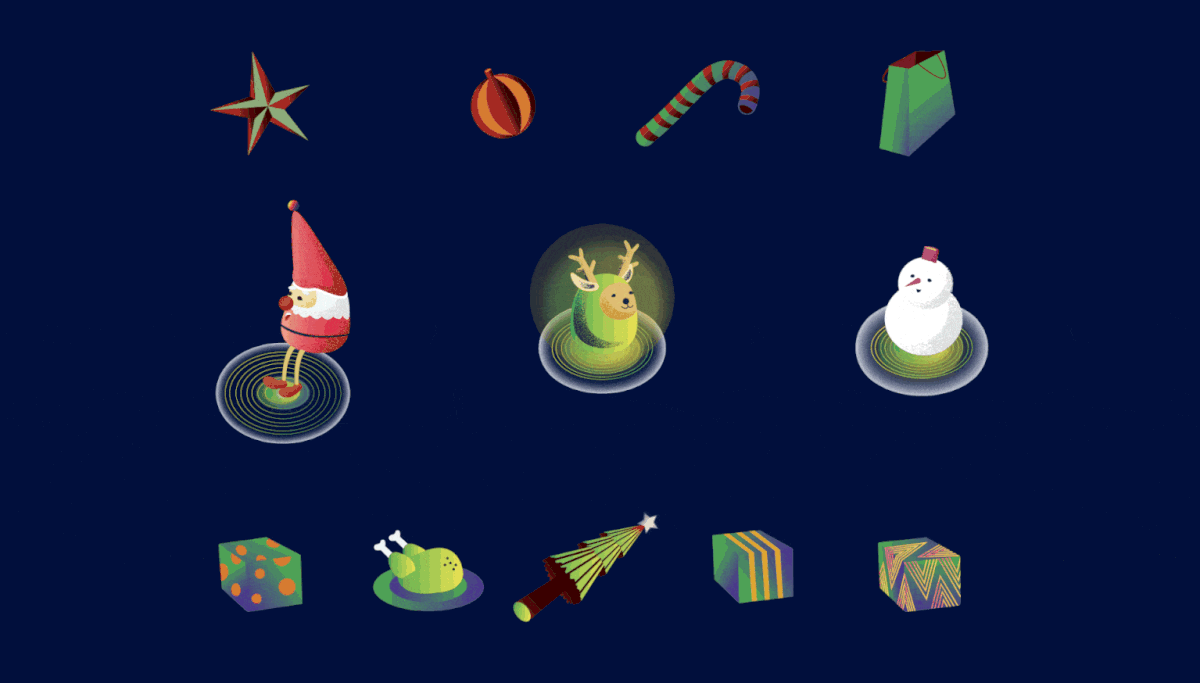 Now that you know when and why to focus on your sales efforts before, during, and after the Christmas period, it's time to see how you can improve your eCommerce store to turn prospects into actively paying customers.
Optimize User Experience
If your visitors are not already impressed as soon as they arrive at your eCommerce store, then they'll probably not convert. As they say, you don't have a second chance at a first impression. Most of your website visitors are potential consumers during Christmas, ready to boost your sales. To avoid driving them away, the order process should be as simple and easy as possible.
Bear in mind that older people are also browsing the Internet during this period - people who aren't tech-savvy and are known as Silver Surfers. This category of shoppers is becoming increasingly essential for eCommerce businesses and shouldn't be underestimated by any means.
As mentioned above, the ordering process shouldn't take more than a few clicks or taps, as there has been an enormous increase in the use of mobile devices when shopping online (m-commerce). This holds especially true during the Christmas holidays when people shop from anywhere, including the subway or cafés. So, you need to increase your store's speed and decrease loading times. Besides, the most notable advantage of an online store compared with a brick-and-mortar one is that consumers don't have to line up in queues at the till (i.e., flexibility).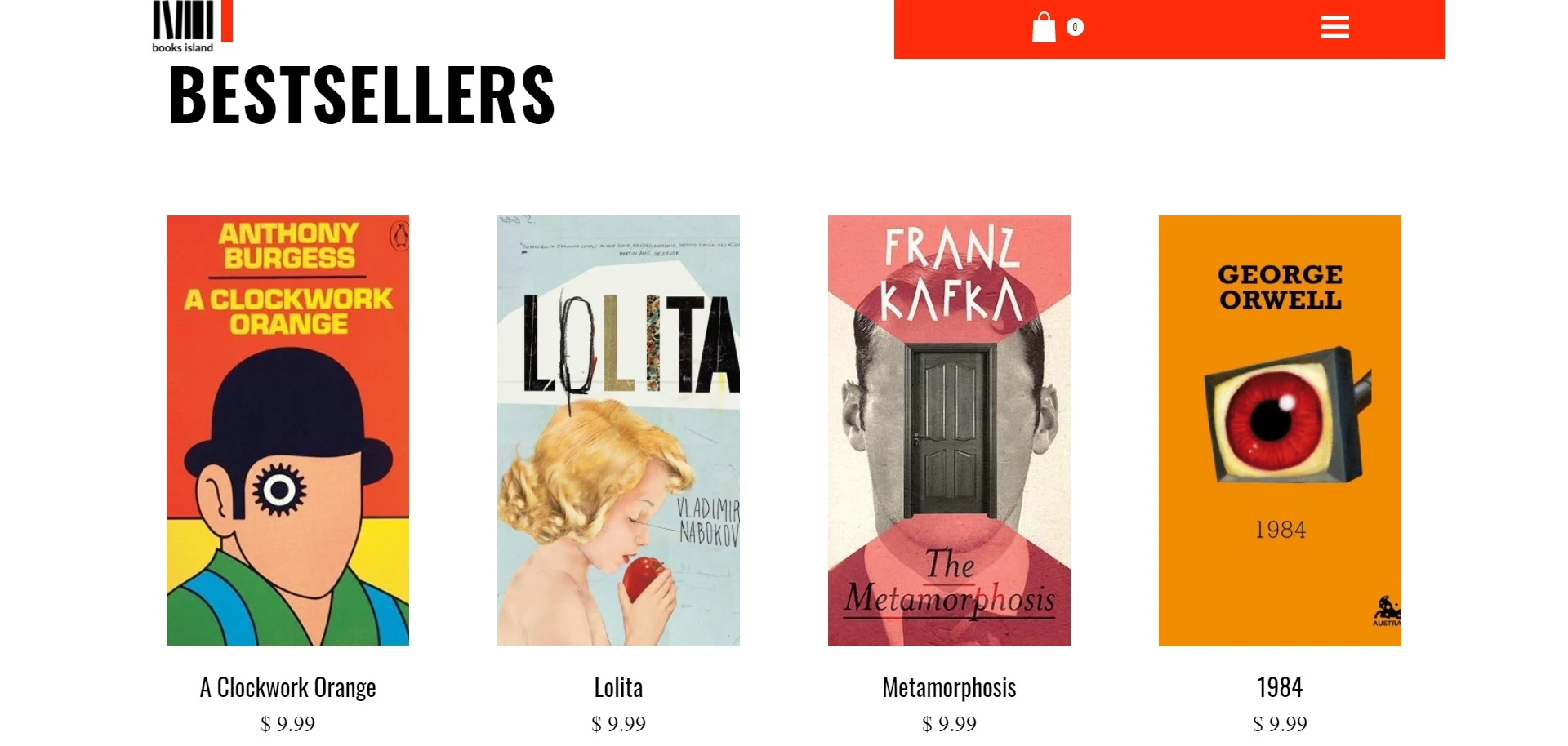 At the same time, if the content and images don't look engaging and optimized, prospects will turn their attention to other eCommerce stores. That being said, having your website optimized is crucial for increasing your Christmas sales. Likewise, the unboxing experience is equally vital for the success of an online shop.
In other words, the unpacking of products is a massive part of an online shopper's experience. eCommerce entrepreneurs know that special packaging contributes to great first impressions, motivating consumers to share photos or videos online, which is free advertising for both your products and your eCommerce store.
Determine Your Christmas Marketing Strategy
A clever way to increase your Christmas sales is through product bundles. These are an attractive purchase option as they give your customers the impression they're getting the most bang for their buck. On top of this, bundles help you stay ahead of competitors and increase the size (and worth) of your shopping basket.
If you haven't done so already, now is the best time to make your eCommerce store as festive as possible. Let an animated Rudolph fly through your website or just put a Christmas hat or scarf on your brand's logo. That said, if you want to be minimalistic, simply putting a "Merry Christmas" message somewhere on your central Landing Page seems a good idea.
What's more, even if you have implemented the above, you might face another problem. Most consumers do their Christmas shopping days before Christmas Eve. Therefore, it's essential to deliver the ordered products on time. But, to do this, you have to convince Christmas shoppers to order as early as possible.
How do you do that?
Putting promotions, discounts, and other deals in place from November on can help. This way, you will prompt consumers to order earlier because of said promotions. In addition, a timer on your website and the visibility of the current stock can put pressure on buyers to tempt them to place their orders sooner.
Also, early Christmas discounts for products that are generally difficult to deliver, like TVs, should be set earlier than fast-moving and easy-to-deliver goods. And, of course, don't forget to include call-to-action requests, such as "order now" and buttons, as studies have shown that they have a significant impact on sales.
Lastly, building SEO-friendly pages and product descriptions might make all the difference when it comes to traffic and conversions. Besides, 39% of all global eCommerce traffic comes from search, and SEO helps your website rank among the first pages of search engines. If you're not sure how to approach SEO, consulting an SEO marketing guide may help you immensely.
Build Trust with Your Customers
Throughout the Christmas holiday season, consumers receive tons of information. They look at goods they have had no previous experience of purchasing — new ranges of cosmetics or jewelry, for example. Hence, there's uncertainty among buyers. And this uncertainty is something eCommerce store owners should aim to eliminate.
To collect good reviews that make your store seem trustworthy to potential customers requires, as explained above, proper call-to-action button placement. In actuality, letting current shoppers know how much you value their public feedback is pivotal. Many people are willing to take the time to help your shop out if you just provide them with a positive customer experience.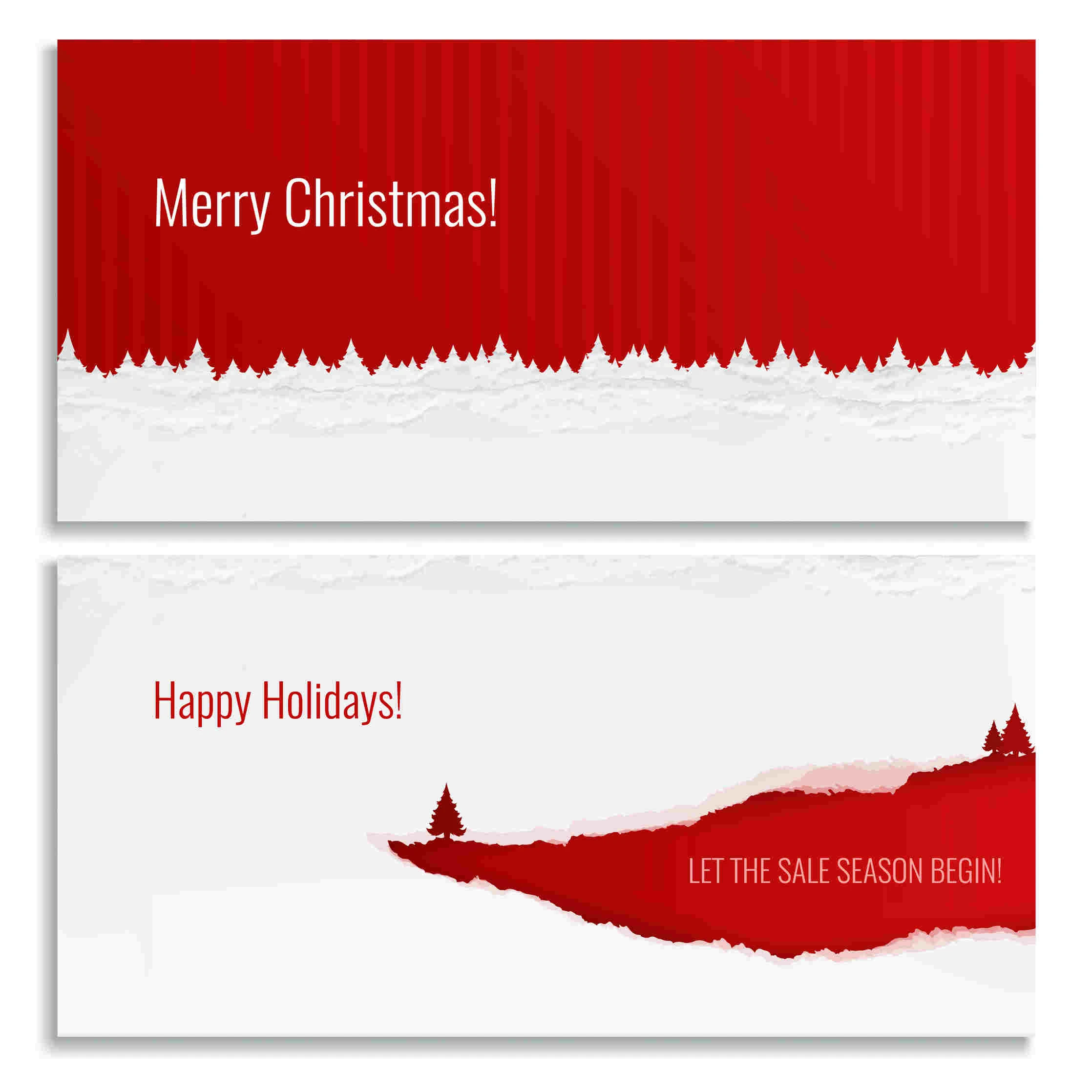 Moreover, adding seals of approval to your store shows that you meet standards and are trustworthy. There are many seals to add, like TÜV or TrustedShop. But, there's a downside to these — the cost. Small eCommerce entrepreneurs may not have the funds to obtain such certification. Nonetheless, explore your options and check if there are any seals that suit your budget and requirements.
Lastly, having a money-back guarantee policy in place gives the consumer a sense of security. And, for the most part, consumers rarely use this guarantee. So, suppose you're really convinced your products are high-quality. In that case, you should try to increase consumer confidence by offering a money-back guarantee or at least extending your free return period policy during and after the Christmas shopping season.
Ensure Transparency for Delivery
Transparency for delivery is crucial to eCommerce since consumers appear to shop more easily across borders if tracking is provided. Moreover, notifications can also help to skyrocket customer satisfaction and user experience, especially during the Christmas sales period. Besides, the customer is always right, so a successful eCommerce store should take every opportunity to increase customer satisfaction.
Keep in mind that implementing chatbots is something you might also need to consider. The reason is that chatbots can help you cut customer service costs down, as you put all of your team's efforts into the packaging and delivery of products for the Christmas season. Plus, they're affordable, often costing close to nothing.
Manage Inventory Appropriately
To avoid being overwhelmed during the Christmas season by the number of online orders and missing out on additional sales, you have to be prepared before the orders begin. As such, delivering eCommerce fulfillment is paramount to success.
You can increase your temporary personnel for starters by hiring additional warehouse workers or call center agents. After all, more sales translate into more shipments, meaning more helping hands are required to guarantee an excellent eCommerce fulfillment. It's important to remember that packing and shipping parcels take time, so planning pragmatically and early is wise to avoid being unable to deliver.
As you can imagine, keeping an eye on your stock levels is essential, too, as well as increasing them just in time before the Christmas season. Inventory management is essential as it is, but it becomes absolutely crucial during the holiday season. If there are irregularities, inform your logistics service provider about them, as negative eCommerce fulfillment leads to dissatisfied customers and bad reviews.
Having a backup plan is also crucial to holiday season success. Mistakes can happen, and there is no guarantee that everything will always go 100% smoothly. For example, if a forwarding service provider is not trustworthy or seems to have taken a lot on their plate for the Christmas season, switching to another company might help you deliver your products on time for consumers to celebrate Christmas. To avoid finding yourself in such a predicament, you need to have a plan B in place.
And the workload doesn't stop on Christmas Eve. On the contrary, there's a lot of work in January, as many gifts are returned or exchanged. So, after the end of the year, eCommerce store owners will have a lot on their shoulders. However, with adequate preparation, you're bound to see a significant rise in sales, new customers, and brand awareness.
Verdict
There are many challenges and opportunities during the Christmas season for eCommerce shop owners. In fact, for many online stores, the holiday period determines whether the business year was successful or not. At the same time, eCommerce entrepreneurs can take advantage of this period to lay the foundations of the coming year.
We hope our tips have been helpful for understanding how to increase sales during the holidays and achieve a positive result, boosting your Christmas sales revenue like never before. Don't underestimate yourself and your eCommerce business, so plan everything correctly to reach your full potential and boost holiday sales. And don't forget to incorporate the right colors, fonts, and graphics when arranging your eCommerce store in preparation for the Christmas season, creating an attractive UI/UX design look. Good luck!