Have you ever used customer support live chat service and felt that something was off or bizarre about the entire conversation? Most likely, you have interacted with a chatbot. This online equivalent of the "Uncanny Valley" is here to stay, becoming central to the way businesses approach customer support, eCommerce, marketing, and so on.
Because AI and machine learning advancements have exceeded all expectations, today's chatbots are increasingly more competent, more responsive, more practical, and more human-like. But what are chatbots exactly, and why are they the talk of the town these days? Follow us in our journey through the land of Skynet (just kidding) to see why the bots are vital for any online business you run!
What Are Chatbots?
A chatbot is an artificial intelligence (AI) software built to mimic written or spoken human speech and simulate a conversation (or chat) with a human using natural language. Also known as "conversational agents," they are here to engage users in dialogues or interactions through messaging apps, websites, mobile apps, and so on.
If you are a tech enthusiast, you probably know that some bots represent one of the most cutting-edge and promising expressions of human-machine interactions. Primarily used in the customer support area of online stores and other web-based businesses, they mostly assume the role of client support operatives.
They will not likely replace humans altogether, leaving them without their jobs, but are incommensurably helpful to online business owners and customer service/satisfaction teams. One of the most prominent marketing trends you can think of, chatbots are the epitome of AI and machine learning done right.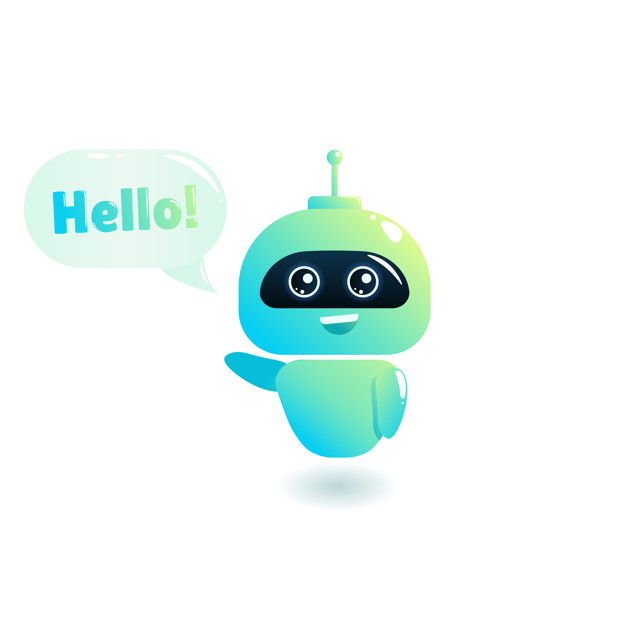 How do Chatbots Work?
Now that we learned what chatbots are, it is time to get a clearer picture of what makes them tick. Beyond AI and machine learning, chatbots are technological wonders all websites and businesses use nowadays. You can install ready-made chatbots in your online store, create a customized one to work with Facebook Messenger, or build a rudimentary one with a drag-and-drop online solution. But how do they work?
At the heart of any chatbot (basic or advanced) lies natural language processing (NLP). You are familiar with this technology, as it also lies at the heart of voice recognition systems we welcomed in our lives in the shape of virtual assistants like Siri, Google Now, or Cortana.
For a chatbot to work correctly, it has to complete two steps:
User Request Analysis. The bots analyze the user request first. They process the text users input in a chatbox, identify the user intent, and extract relevant entities/information to determine a series of appropriate responses based on that information.

Return of Response: Now that the bots identified and interpreted what the users said and wanted, they employ a complex series of algorithms to respond.
In your everyday life, you have certainly met many types of chatbot responses. They take the shape of:
A predefined, generic piece of text;

A question meant to eliminate ambiguity and help the bot understand better the user intent;

A contextualized text/information based on the information the user has provided;

Larger pieces of texts/material contain different answers extracted by the bot from a knowledge base.
Some advanced chatbots simulate human conversations at a staggering degree of authenticity, hence taking you on a disturbing trip to the Uncanny Valley. Others you can spot a mile away for "talking" more like 80's sci-fi robots than humans.
Types of Chatbots used in Online Businesses
Between Siri and the chatbot telling you the time of your home delivery arrival, you can spot technological gaps with the naked eye. Any system relying on a machine to parse human speech struggles with the complexities of human communication.
Technology still has many territories to conquer, from understanding metaphors and similes to engaging in a casual conversation with a "human" flow and cadence. However, against all odds and limitations, chatbots are getting more sophisticated, responsive, and more "natural".
Nevertheless, at the core of a functional and valuable chatbot lies programming and pre-set rules. We use them for customer support, live assistance, marketing, sales, etc. Their role is to process data and deliver quick responses to the users. From this point of view, you can consider three main categories of bots.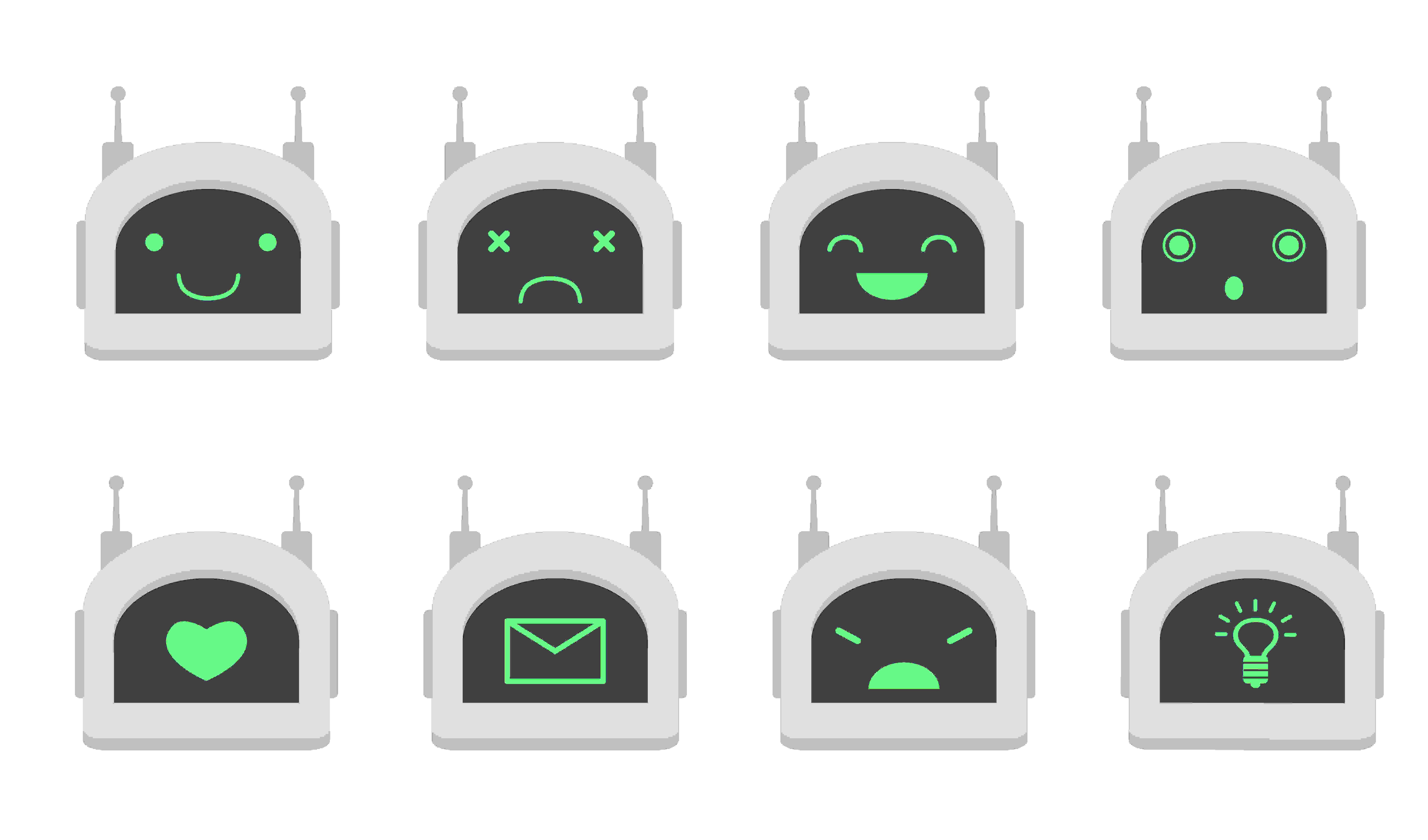 1. Rule-Based Bots
Some of the most common types of chatbots, the rule-based software, follow pre-determined paths when conversing with humans. During the interaction, the bots usually prompt users to pick an option that corresponds best with their inquiries or needs. Based on the selections made, the bot determines the next steps in the conversation. We all have "met'' such bots (live chat agents), as they are the ones informing us about stores' opening hours, the status of deliveries, product selection, and so on. They are probably the best customer service solution for your eCommerce store.
2. Machine-Learning Bots
They are the intellectuals of the family as they can learn from users' inquiries, inputs, and intents. As they study the massive amounts of data provided by the users, they identify common human behaviors and recurring patterns to respond further. Their "secret" is learning from pre-programmed keywords or phrases they came across during previous experiences with users.
3. Hybrid Bots
When rule-based bots meet machine-learning bots, they breed AI-powered bots or hybrids. These chatbots simulate human intelligence via artificial intelligence, so they can "sound" and act more like humans. They can understand free language and follow a predefined conversational flow to deliver accurate responses to peoples' inquiries compared to other bots.
They also remember past users' interactions, preferences, and conversational contexts to learn and adapt so they can offer even more adequate answers.
Ultimately, they can alternate between several conversations with users, depending on what inquiry takes priority.
Why Are Chatbots Crucial for Online Businesses Right Now?
We know already that it is hard nowadays to separate AI from marketing, as they go together smoothly, improving any online business's chance of success. But chatbots are just a tiny fraction of what Artificial Intelligence can do, and our focus is on them. So now that we learned what chatbots are, how they work, and how we can categorize them, it's time to take the next step. Why are chatbots essential to the success of any online business?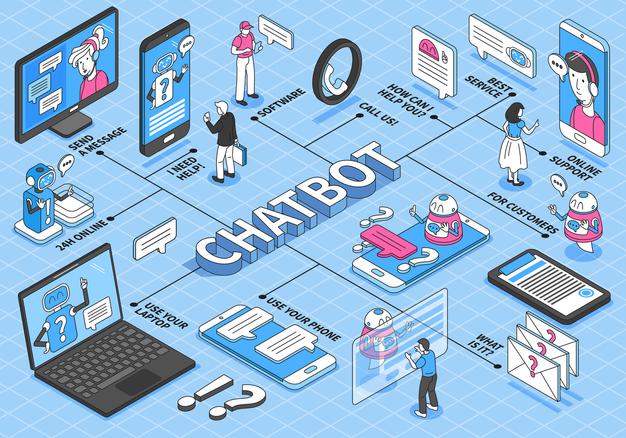 1. They Save Time
Chatbots reduce the customers' waiting time, make them happy, and ensure that the customer support process runs smoothly. They can process significantly higher amounts of information than human operatives, giving quicker and more accurate responses. One of the most significant advantages of chatbots for any eCommerce store, for instance, is that they don't need sleep or holidays, so they are available 24/7, engaging with the customer when the customer needs engagement.
2. They Increase the Customer Experience Quality
It depends on the type of bot you integrate with your online business, but you can add those that initiate a conversation the second a user reaches your website. From offering to help the user every step of the way, they also provide customized recommendations and even offer personalized discounts or rewards. Overall, chatbots are beneficial for improving customers' experience on your website, generate sales, and drive customer loyalty.
3. They Save Money while They Make Money
Being especially helpful in online retail, the use of chatbots exceeded experts' wildest dreams. Let's put things into perspective a little:
the global number of successful retail chatbot interactions will reach 22 billion by 2023, up from an estimated 2.6 billion in 2019;

chatbots leveraged for customer service have a solid potential to reduce costs, with deployments realizing annual savings for retailers of $439 million globally by 2023, up from just $7 million in 2019.

retail sales resulting from chatbot-based interactions will reach $112 billion by 2023, up from $7.3 billion in 2019, representing an annual growth rate of 98%.
In conclusion, chatbots save companies a lot of money while they boost sales. In this context, what online store owner would pass the opportunity to integrate AI, machine learning, and chatbots in their eCommerce websites?
4. They Boost Customer Engagement
As you figured out already, chatbots are an affordable and efficient solution to reduce website bounce rates while increasing conversions as they turn possible leads into accomplished sales. With the smart use of AI integrated into next-gen eCommerce building platforms, your chatbots can create sales funnels to capture and nurture leads, assist them throughout the process, and "convince them" to make a purchase eventually.
5. They Make Company's Operations Smoother
Easy to implement, chatbots alleviate many organizations' pain points regarding operations and their costs. Most online businesses struggle with finding talented personnel for crucial positions, streamlining some of their processes, generating leads, engaging in sustainable marketing strategies, and so on.
Chatbots take some of this edge off, as they provide quick and convenient solutions without the need for constant human interaction or supervision. They become one of the most straightforward and affordable solutions for small eCommerce companies to compete with big brands. In this way, companies can re-allocate their human resources, cut costs, and invest in areas only humans can achieve strategic business goals.
What Are Chatbots Used For in Online Businesses?
Now that we have reached this point of the conversation on what chatbots are and why they are central to any online business's success, it is time to see what they are used for when it comes to websites or stores.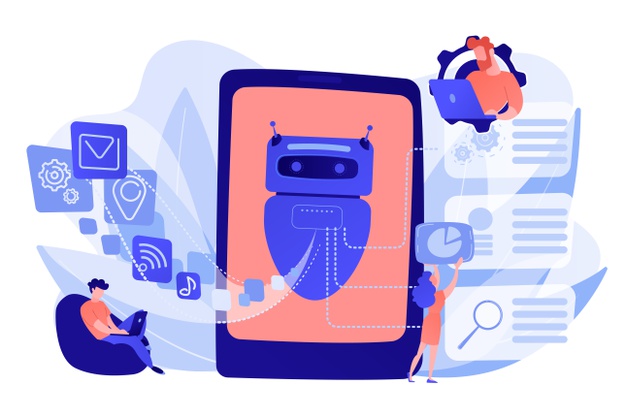 1. Customer Service Providers
As we mentioned already, customer support is the main playing field of chatbots. Here, they perform various customer service functions through websites, social networks, apps, etc. Their purposes range from collecting user registration data to information provision, answering questions, solving complaints & troubleshoot, etc.
2. Online Shopping Assistants
There's no faster and more efficient way to achieve such goals than with bots when simplifying online shopping, payment processes, and delivery issues. Depending on what users need, bots perform searches, provide recommendations, and streamline the payments. They answer users' questions and solve their problems. Chatbots are revolutionizing eCommerce, and you should stay ahead of the competition by picking the right bots and apps for your online store!
3. Branding and Marketing Specialists
When you consider email marketing, newsletters, and keeping customers close, chatbots do an excellent job. Some of them can automatically send relevant information and news about your company/products to your leads and established customers.
4. Lead Generators
You can install or program a bot to capture relevant user information (email, website, product preferences, etc.) and send the data to the sales department to follow up with the client and turn leads into customers. The power of AI lies with its skill of processing and filtering out information. In other words, your hybrid bot can filter and rank leads into potential customers, sending to the sales team only the most valuable selections.
5. Reservations and Appointments Managers
Do you have a restaurant, an event-centric website, or a beauty parlor? Use bots to automate reservations and appointments by using calendars and booking software. They can offer users information on available reservation dates, entice them with menus or discounts, and answer all questions regarding location, directions, health precautions, etc.
6. Permanent Assistants
Day or night, bots will always be there when you need them. Because AI-powered bots can deal with multiple users at the same time 24/7, they can become lifesavers for some people. Today, we have medical diagnosis bots that alert the right specialist when patients describe specific symptoms, companion bots for people with dementia and Alzheimer's, companion bots for people with insomnia, real-estate marketing bots, and a handful of others.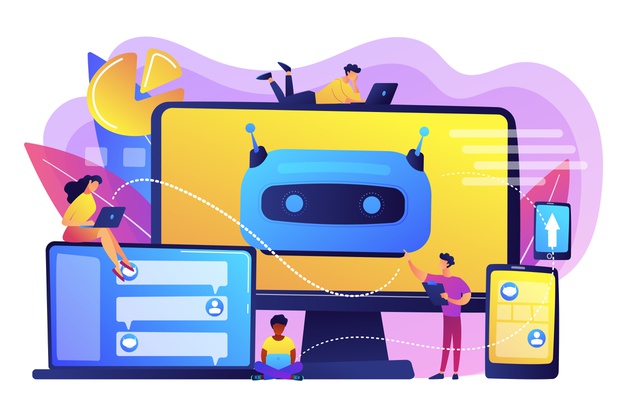 How Can You Integrate Chatbots in Your Ucraft Website?
If you already have a Ucraft business website or an online store and decided to step up your game, go ahead and check out some of our integrations and third-party software!
Speaking of chatbots, the people at Ucraft have been working on something big for the past year. Soon enough, we will be releasing our own AI-powered chatbot - a friendly, insightful companion called Hoory. She will take care of customer communication for you, allowing you to focus on other important aspects of your business, such as marketing strategy and sales. And the best part? You can train Hoory to be the ideal customer support representative for your business! Stay tuned; more info coming soon!
Final Thoughts
When one asks what chatbots are exactly, pop culture taught us to give lazy answers about Skynet coming and Hal 9000 being a bit on the dark side. While there are some drawbacks to bots (they cannot replace a genuine human interaction), no one can deny their efficiency in some areas. Using them for your online business is a surefire way to reach unprecedented levels of efficiency and conversions. Overall, chatbots are here, and we can help them learn. If you run an online store, in particular, you will find bots extremely useful with 24/7 customer support, lead generation, and sales.
You don't have an eCommerce business to use chatbots with yet? Build an online store now.