Responsive Blog Templates For Content Sharing
Showcasing your content has never been easier. Choose a designer-made, responsive website template to personalize your blog and grow a dedicated community of readers and followers.
Check out our collection of designer-made blog templates! No matter what type of personal website you want to build, you will certainly find several  stunning free blog templates to make your content stand out in your niche.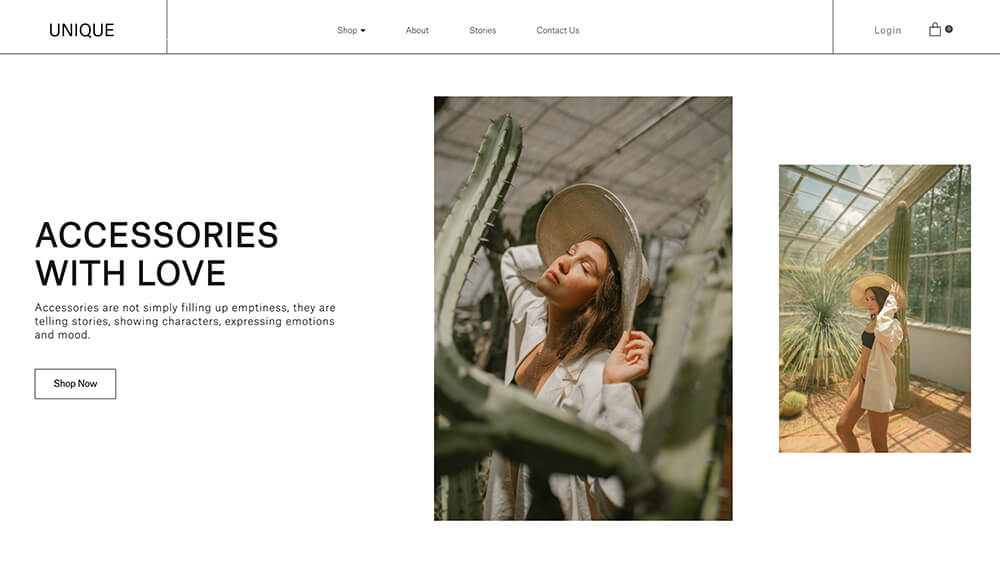 Unique
Make the most of this aesthetic, stylish template and create an exceptional online store for bags, accessories and everything in between.
Unique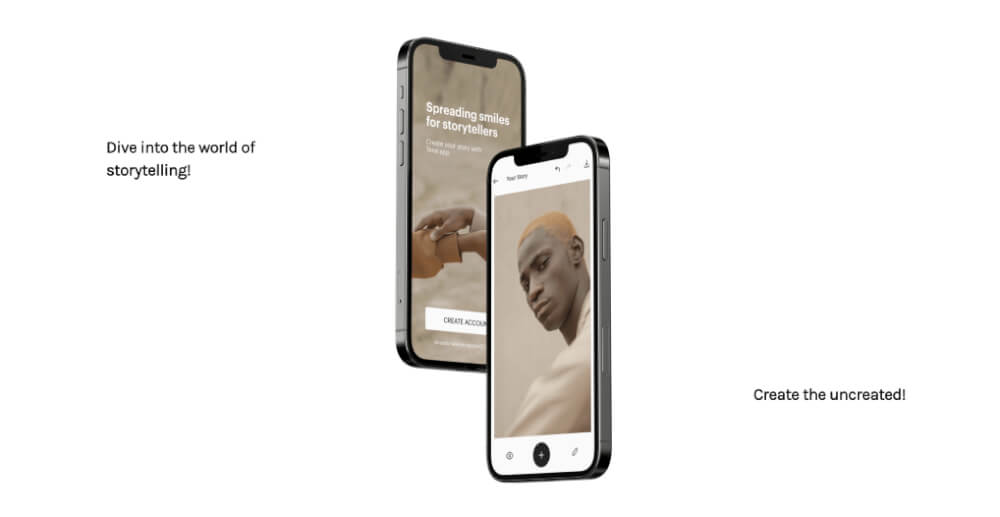 Tene app
Create a website for your photo and video editing app and attract new users with the help of this minimalistic template.
Tene app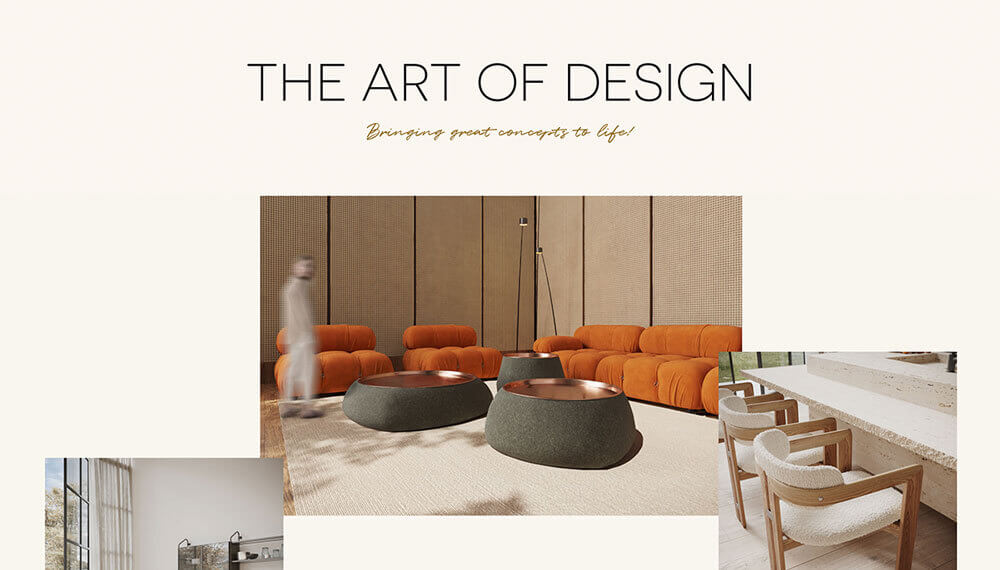 Wallsstudio
If you are planning on taking your interior design business online, the graceful and minimalistic Walls Studio template is the layout you need.
Wallsstudio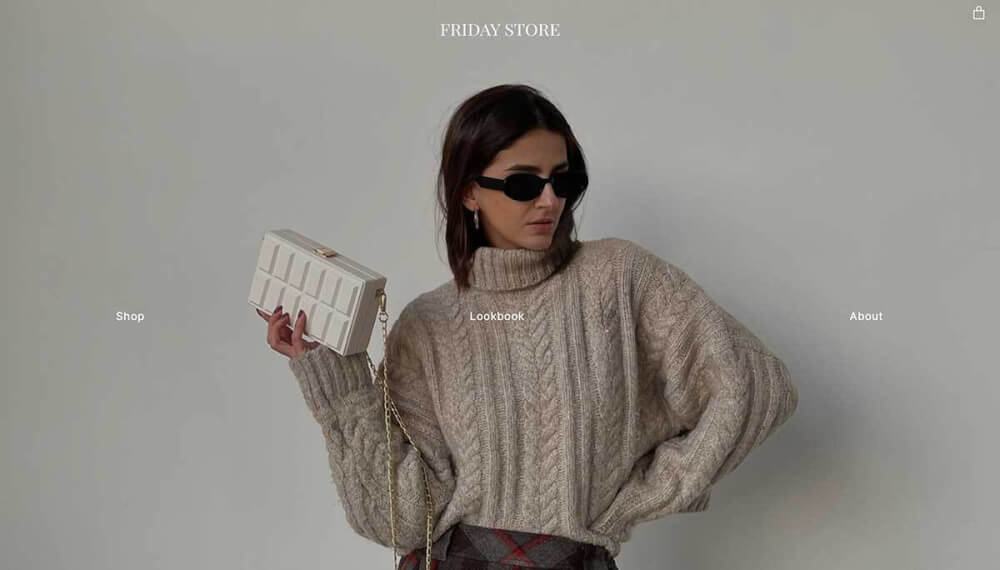 Friday Store
Generate an aesthetic website for your accessory store and showcase your designs in the best way possible.
Friday Store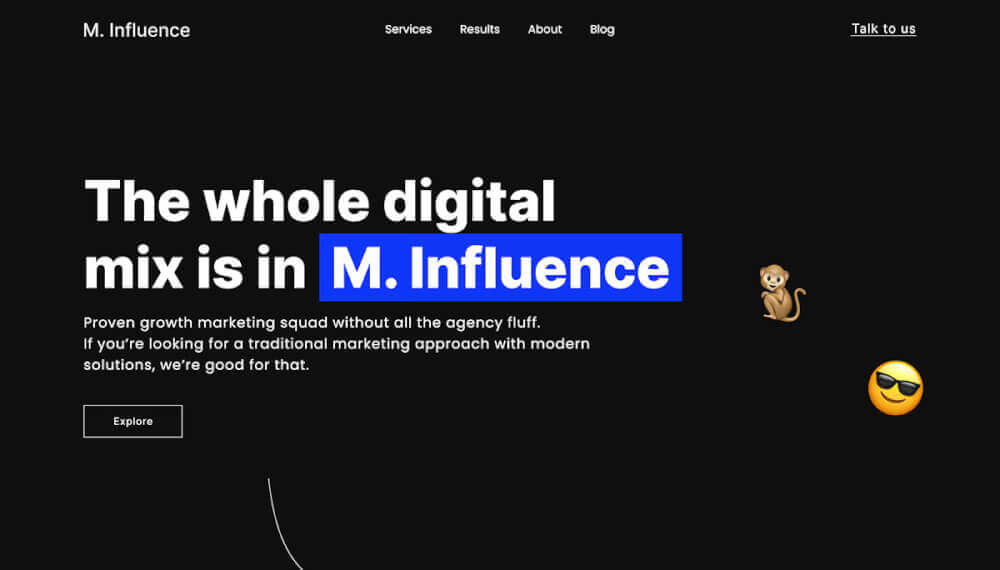 M. Influence
Create an eye-catching website for your social media marketing agency and watch new clients roll in.
M. Influence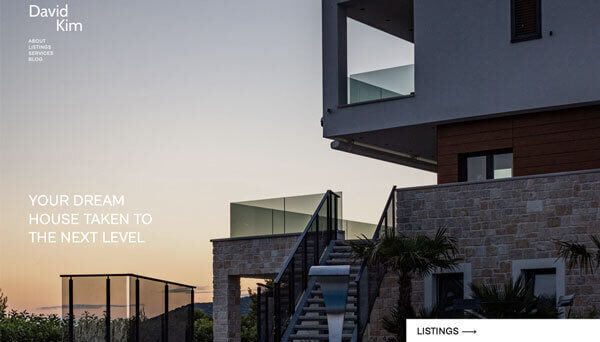 David Kim
An eye-catching template for a real estate agency. Showcase your listings, upload high-quality images, and accept bookings online.
David Kim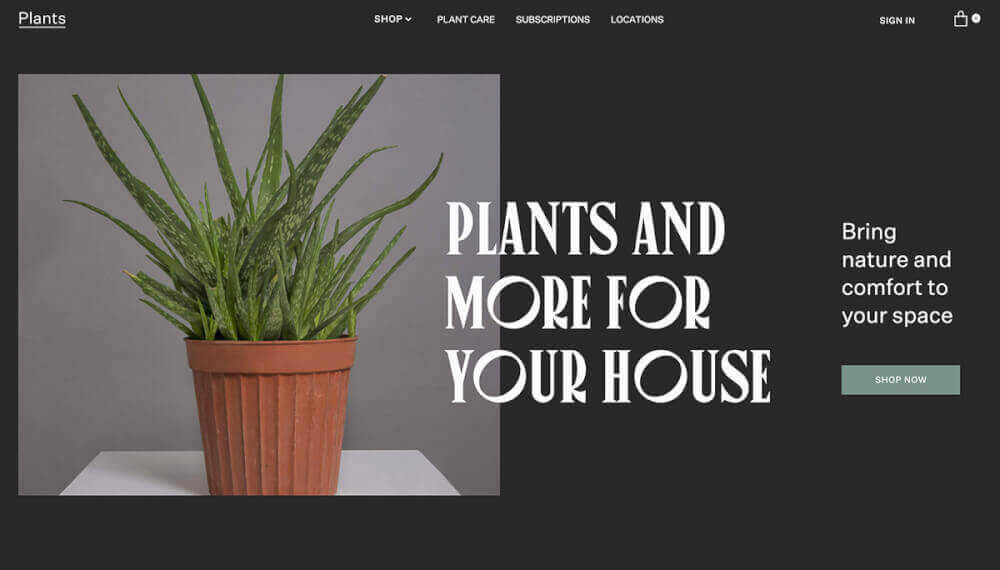 Plants Store
House plants are in right now, so don't miss out on this therapeutic trend and create an online store for plants, home décor, and other home goods.
Plants Store
Des Marketing
Planning on launching a successful marketing agency? This template will help you attract customers, partners, capture leads and convert viewers into devoted users. Get started!
Des Marketing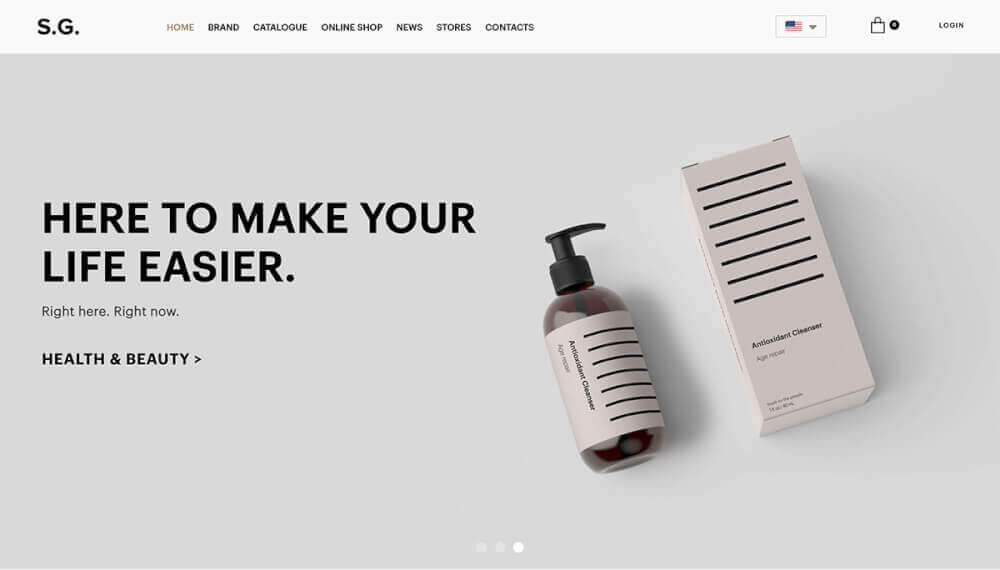 Shop Goods
Shop Goods is a stunning, sleek template ideal for targeting customers that prioritize comfort and elegance. Create an online store for your catalogue and start selling right away!
Shop Goods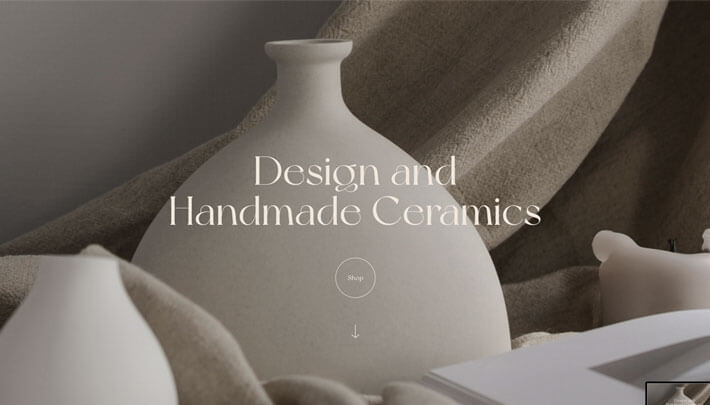 C.Store
Use this sleek template to create a professional website for your handmade goods, sell online, and build a loyal following.
C.Store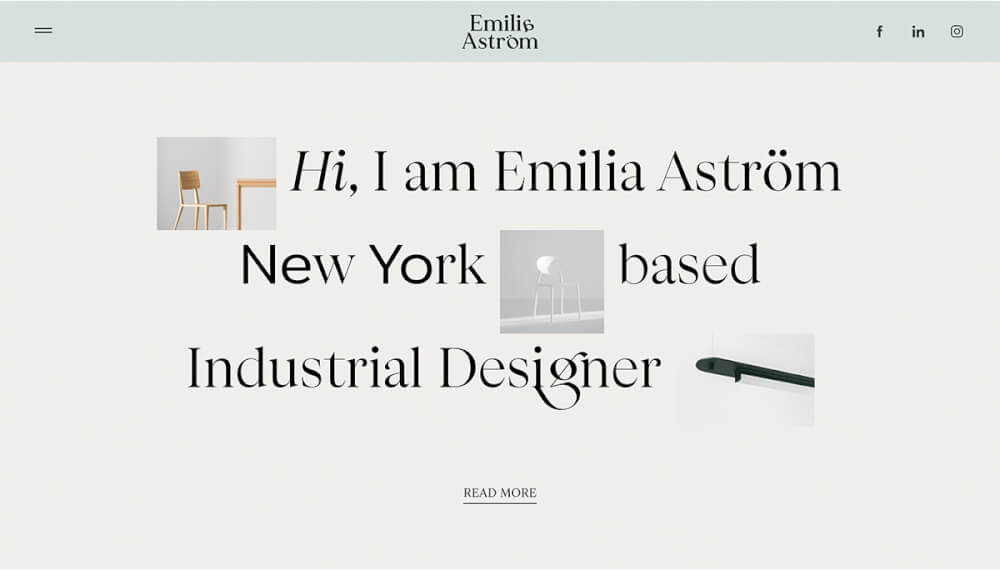 Emilia Astrom
A design portfolio is a must for any aspiring or established designer! Showcase your work and skills in one neat, aesthetic online portfolio.
Emilia Astrom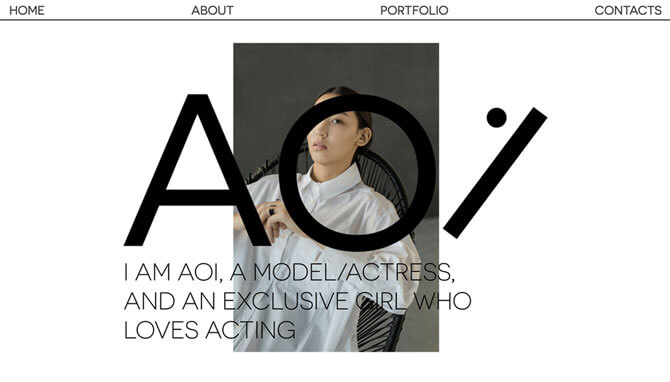 AOI
Make a name for yourself in the world of theatre and media by creating an Actor/Actress Portfolio with this stunning template.
AOI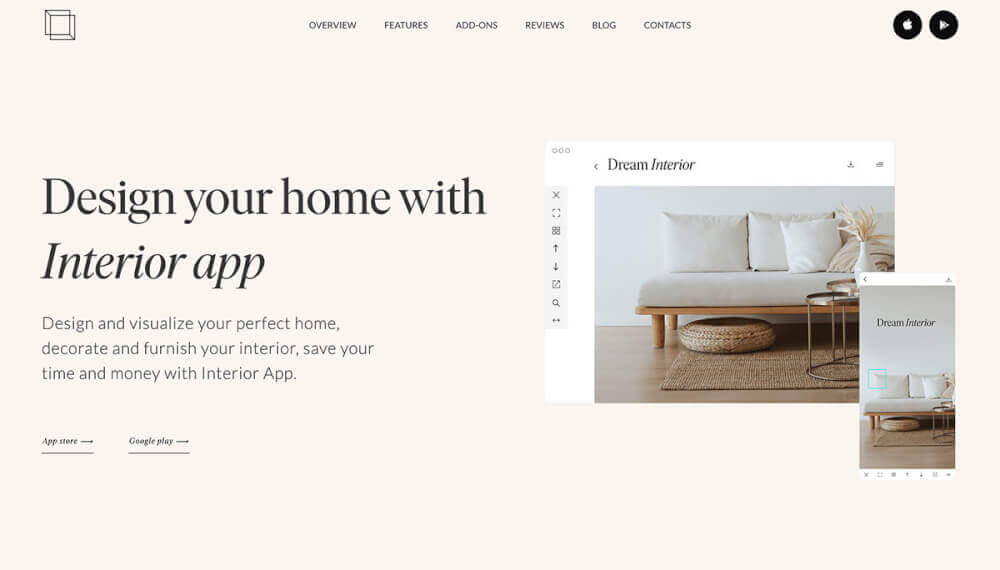 Interior App
Create a website for your new mobile app, introduce it to your target audience and list key benefits and features.
Interior App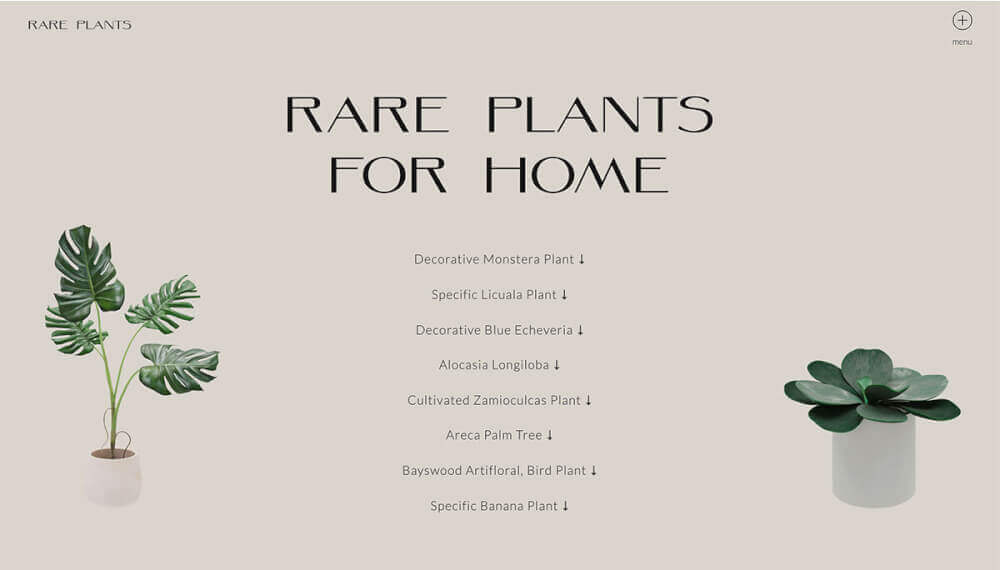 Rare Plants
Create an aesthetic website for an online plant store, and start selling to eager customers who share your passion for nature. Build your store with this stunning template and watch the sales roll in!
Rare Plants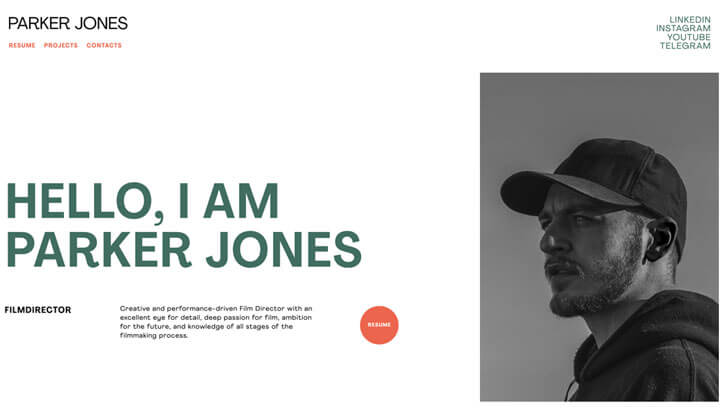 Parker Jones
Use this eye-catching template to showcase your resume or portfolio and attract future employers and business partners.
Parker Jones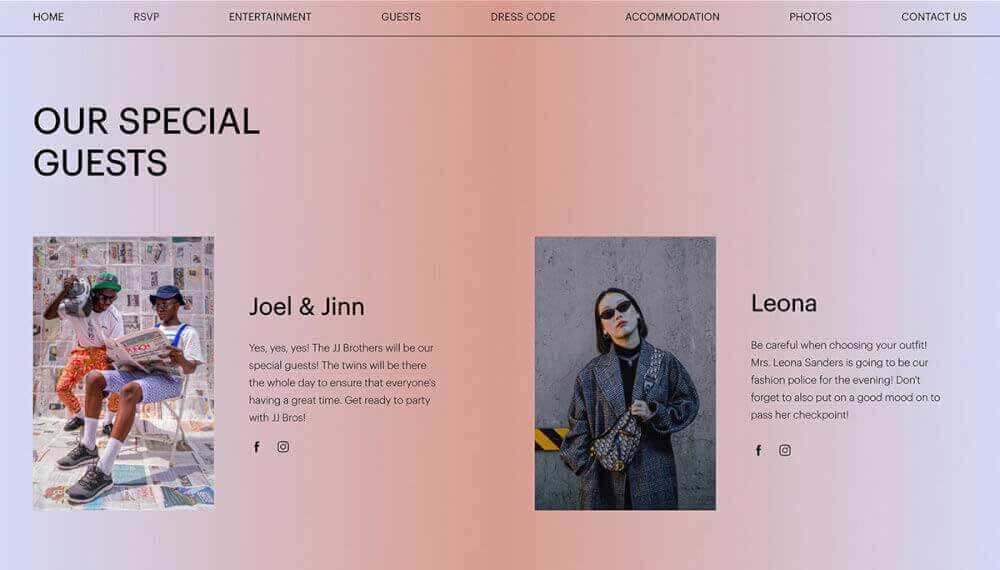 Eventive
Organize an official event, corporate or otherwise, and create a platform where attendees can RSVP and find more information.
Eventive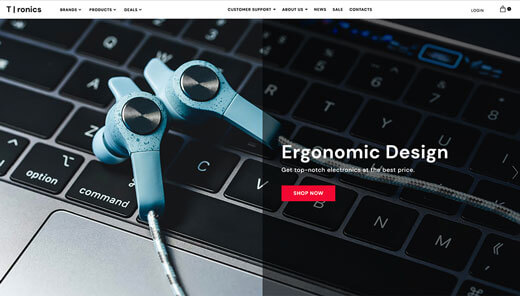 Tronics
Create a website for your electronics shop and start selling your products right away.
Tronics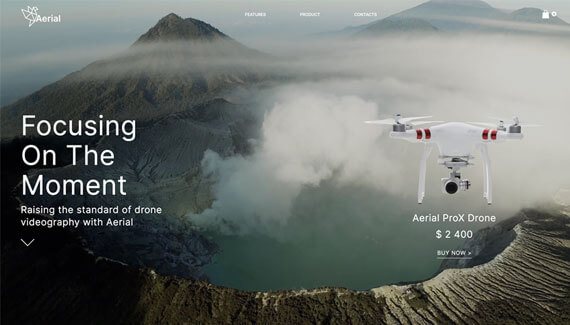 Aerial
Create a website for your online store and start selling camera drones and accessories.
Aerial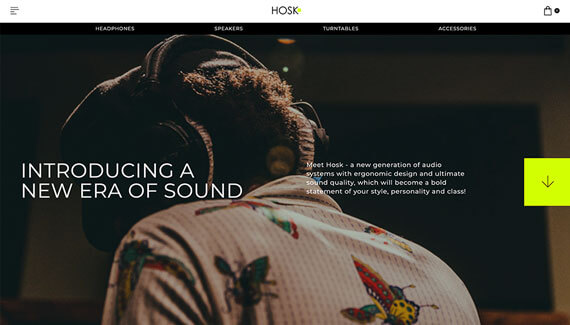 Hosk
Create a website for your electronics shop and start selling audio systems and accessories online.
Hosk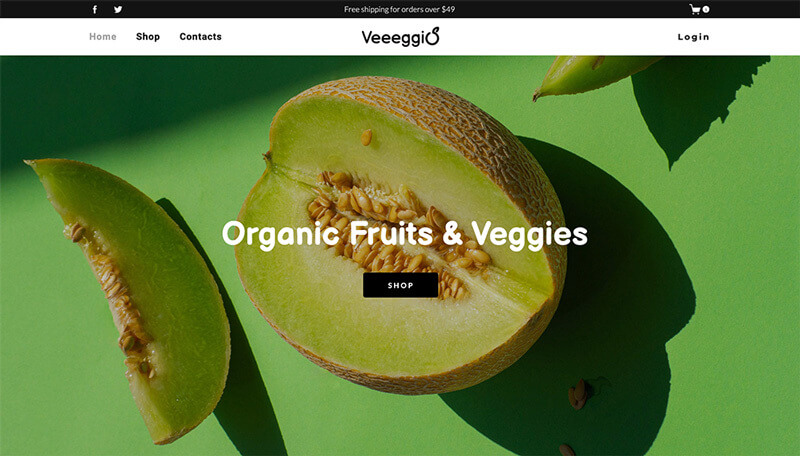 Veeeggio
As the world continues to become more health-conscious, so should your business. Sell organic products online and deliver fresh, healthy food right to customers' doorsteps.
Veeeggio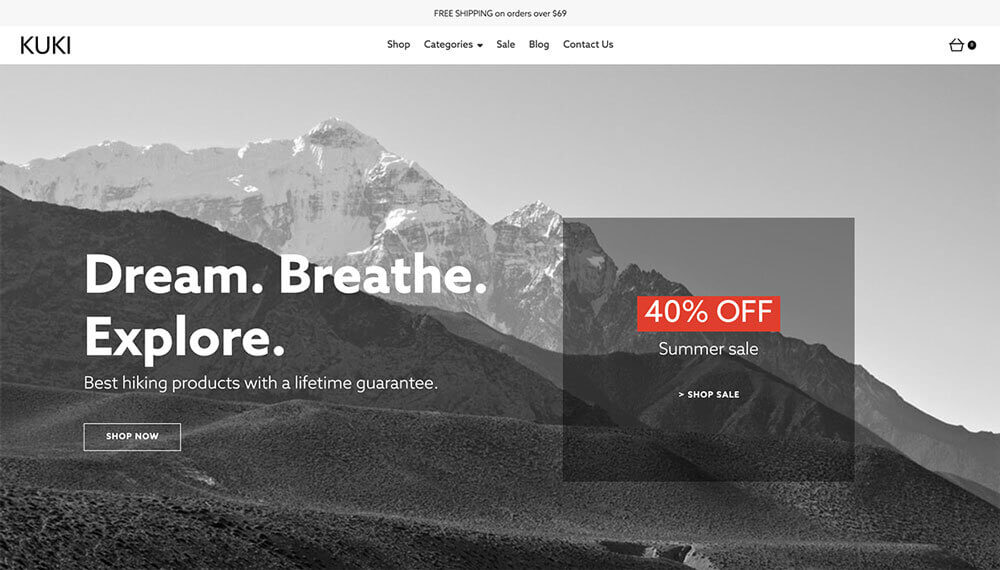 KUKI
Establish an online store and start selling your hiking gear and accessories: backpacks, tents, thermos bottles and more.
KUKI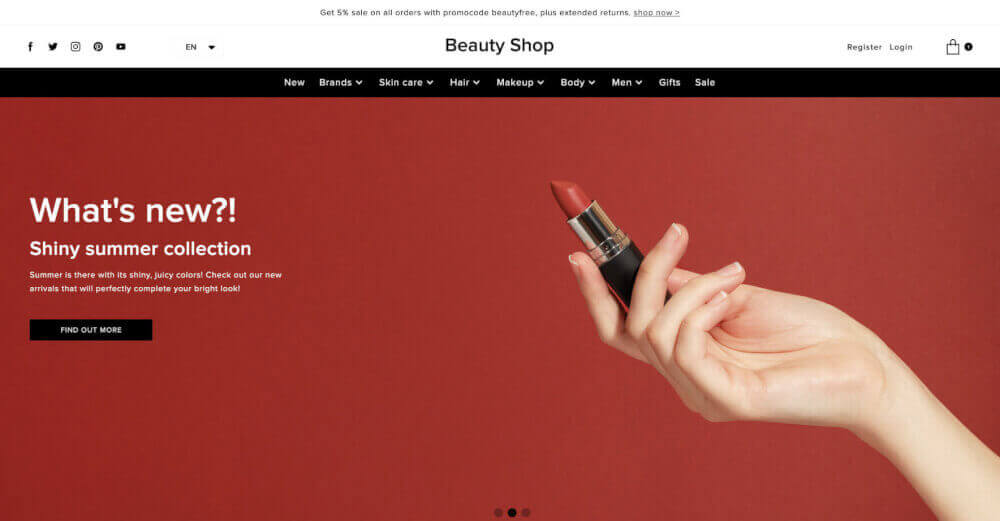 Beauty Shop
Now is the perfect time to open an online beauty store and sell cosmetic products, skincare, hygiene products and more.
Beauty Shop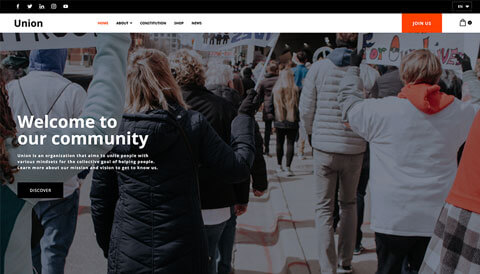 Union
Create a website for your community. Educate people on your cause, recruit new members, collect donations and more.
Union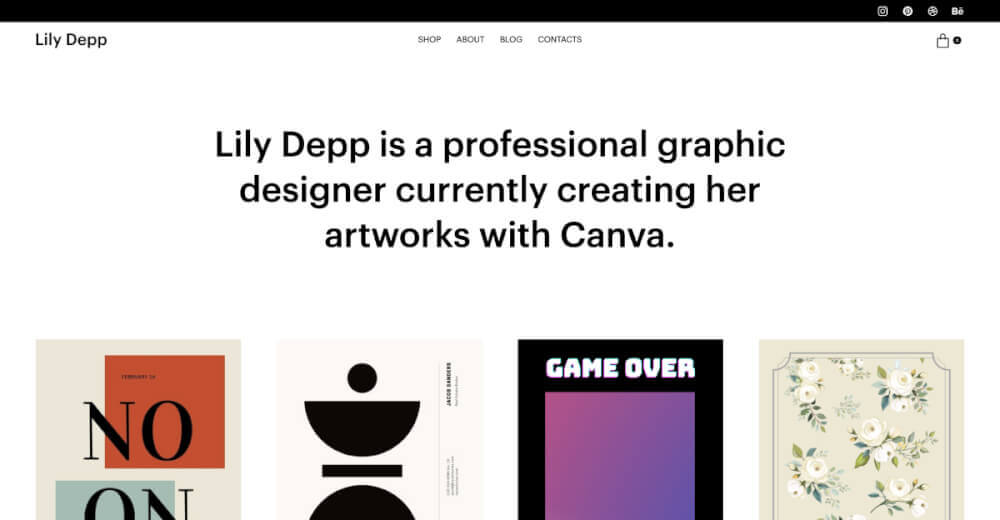 Postershop
Make the most of this template with our Canva integration to sell your posters online with ease and gain recognition.
Postershop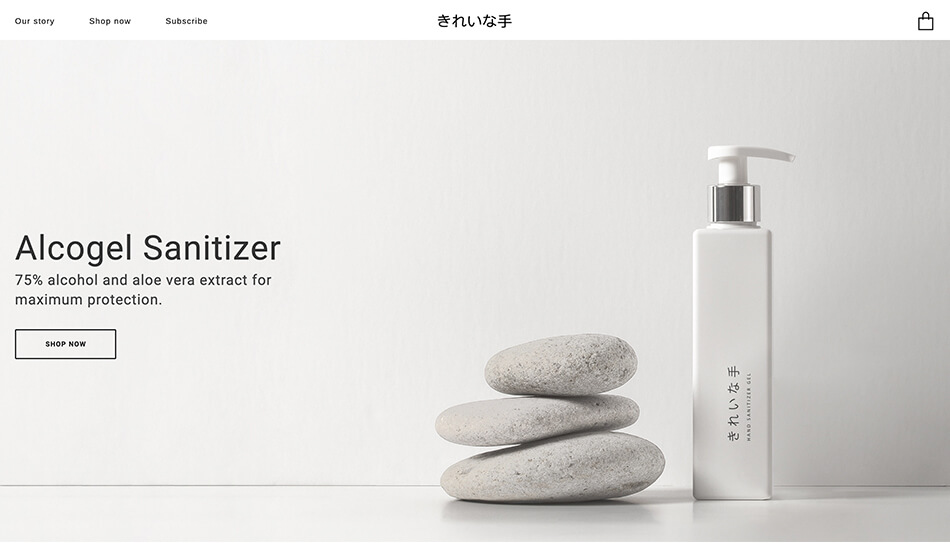 Alcogel Sanitizer
A minimalistic template for a single-product eCommerce store. Sell your product, track orders, provide discounts and more.
Alcogel Sanitizer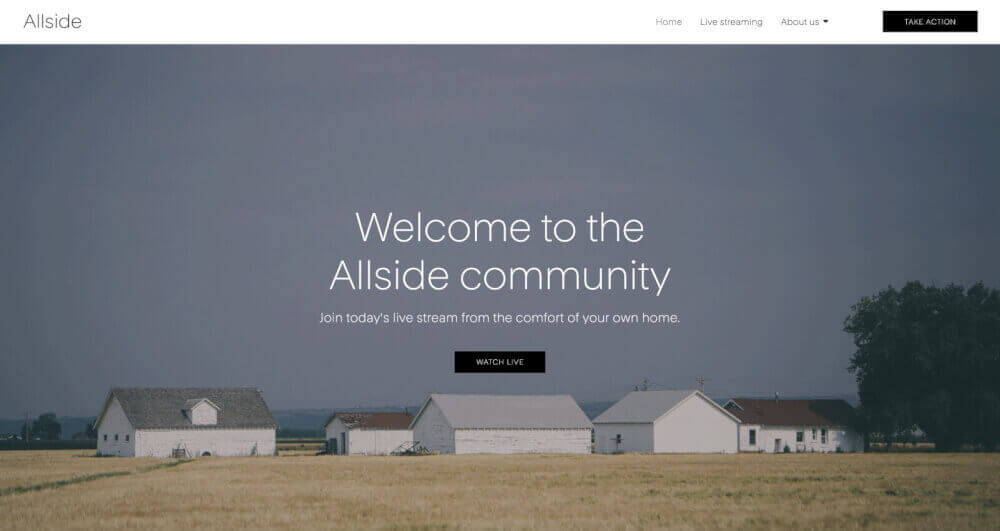 Allside
Start an online community and create a website to recruit new members, stay in touch with existing ones and inform people about upcoming events.
Allside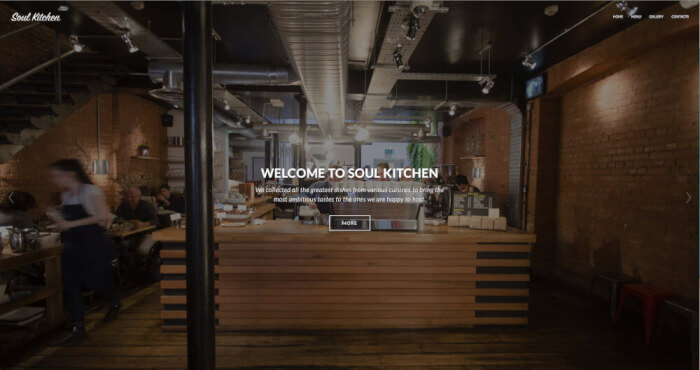 Soul Kitchen
Create a tasty-looking website for your restaurant. Showcase your menu, book reservations, publish reviews and much more.
Soul Kitchen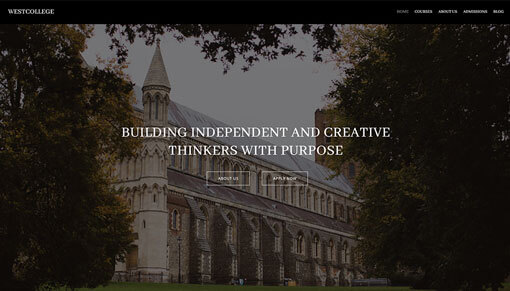 West College
Every college/university needs a professional website. Use this template to create an unforgettable platform for your institution.
West College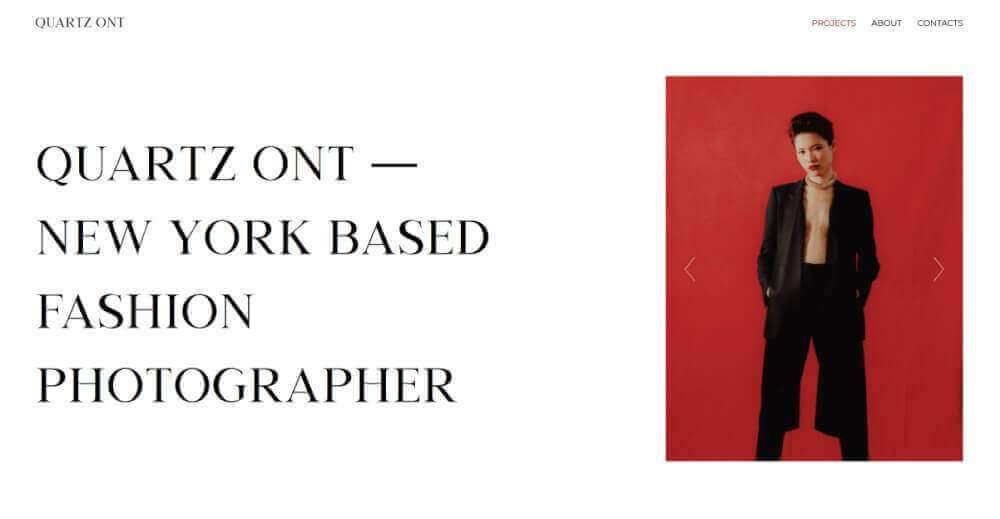 Quartz Ont
The ideal fashion photography template. Show your best works, tell your story and attract more photoshoot requests.
Quartz Ont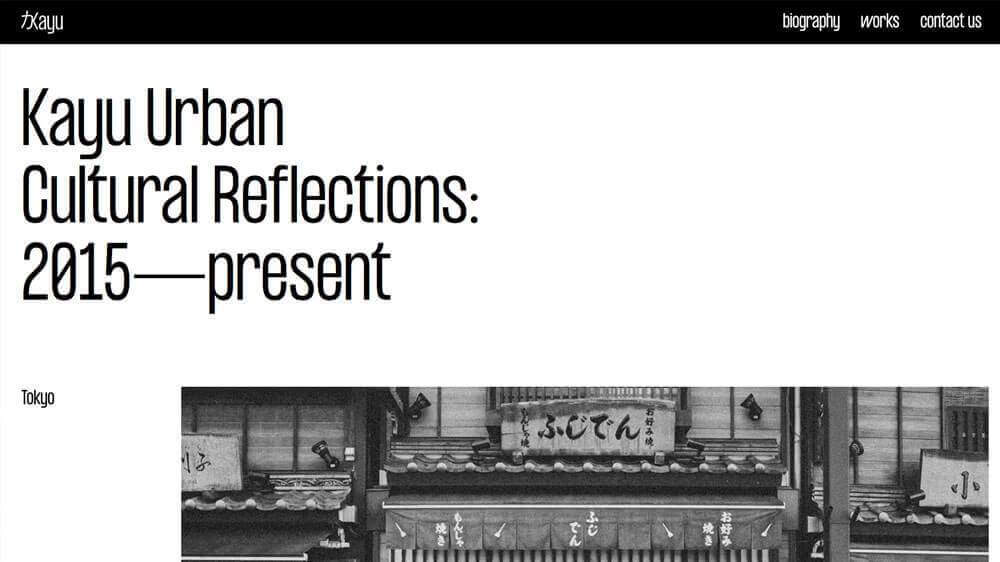 Kayu
Make a name for yourself in the world of photography by creating a personalised website.
Kayu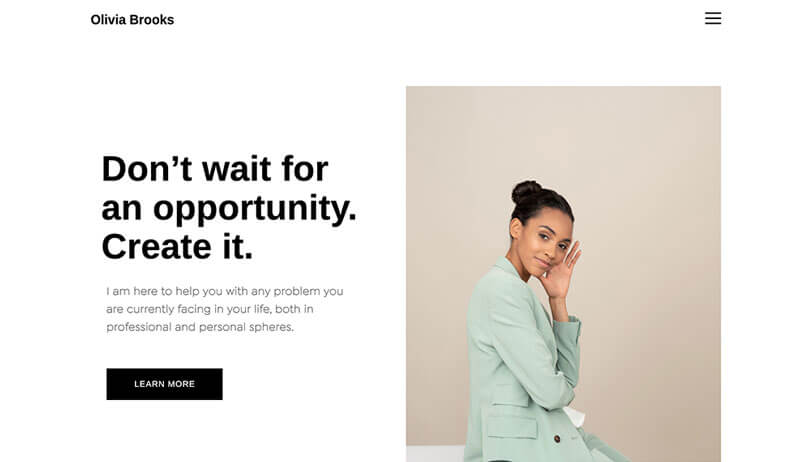 Olivia Brooks
The ideal template for life coaches, motivational speakers and gurus. Create an eye-catching website, share advice, book appointments and help people everywhere.
Olivia Brooks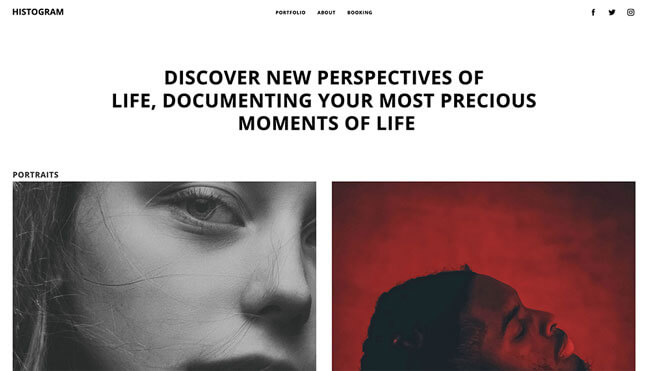 Histogram
For photographers and professional studios alike. Showcase your work, tell your story, and give people the chance to book sessions online.
Histogram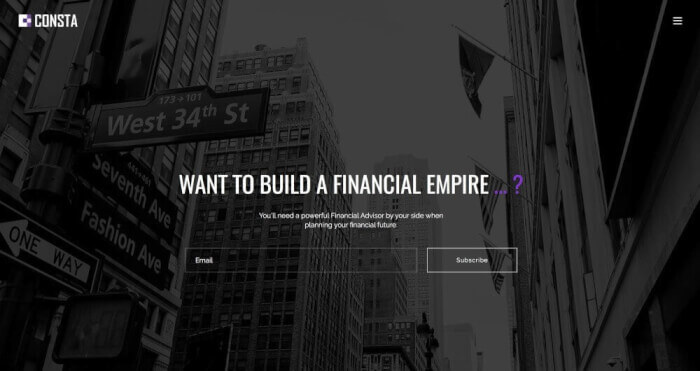 Consta
A professional template for companies that specialize in financial analysis, business consultations, insurance and more.
Consta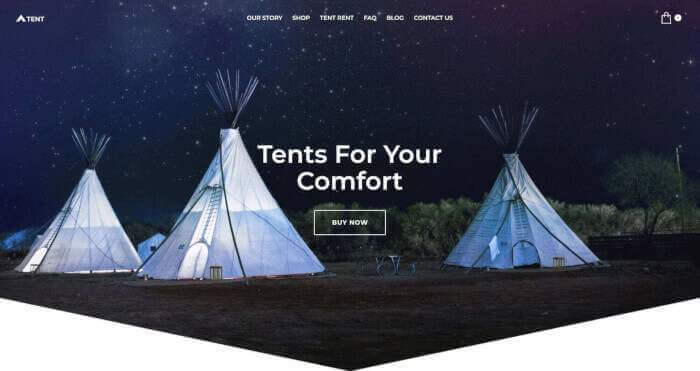 Bell Tents
Encourage visitors to get closer to nature by creating an online store for camping equipment and even running a camping blog.
Bell Tents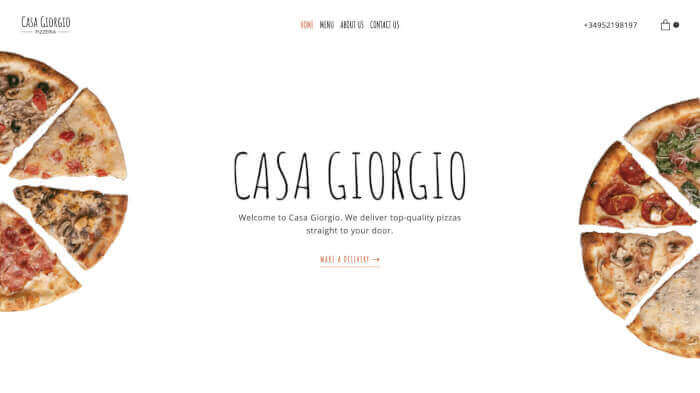 Casa Giorgio
Okay, just one more slice. Create a website for your pizza business and deliver fresh pizzas straight to your customers' doors.
Casa Giorgio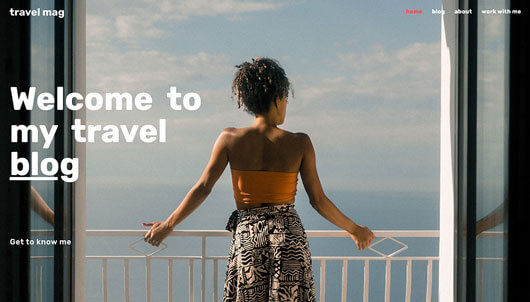 TravelMag
Passionate about travel? Create a beautiful blog and share your experiences and adventures with the world.
TravelMag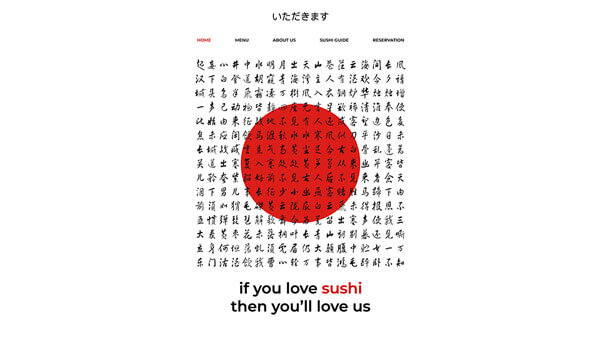 Itadakimasu
A tasty sushi bar is a staple aspect of any city or town. Create a website for your sushi place, upload your menu, book reservations and more.
Itadakimasu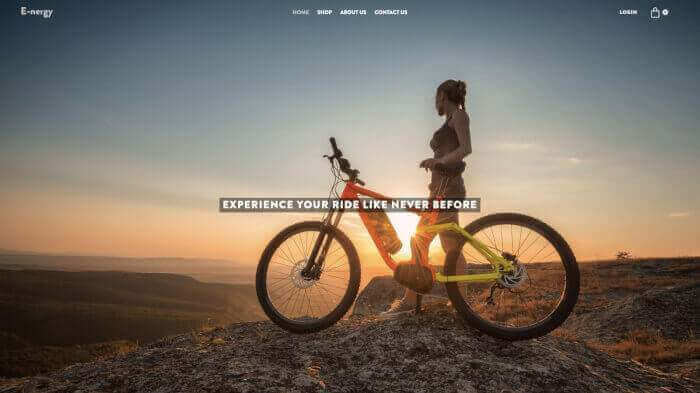 E-nergy
Create an eye-catching online store for your electric vehicle brand and showcase your products in the best possible way.
E-nergy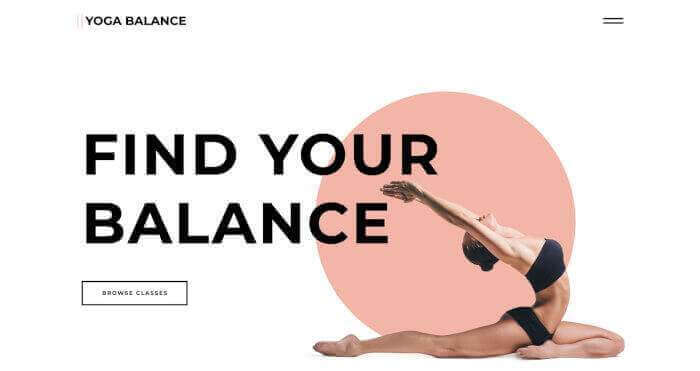 Yoga Balance
Create a website and invite participants to your yoga studio. Register new members, offer your services and share tips on your blog.
Yoga Balance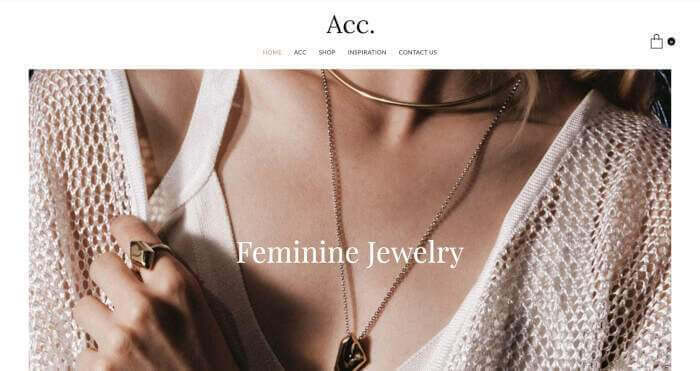 Acc.
The perfect template to bring your jewelry store to the web. Make a name for your brand and open an online store to sell your craft with ease.
Acc.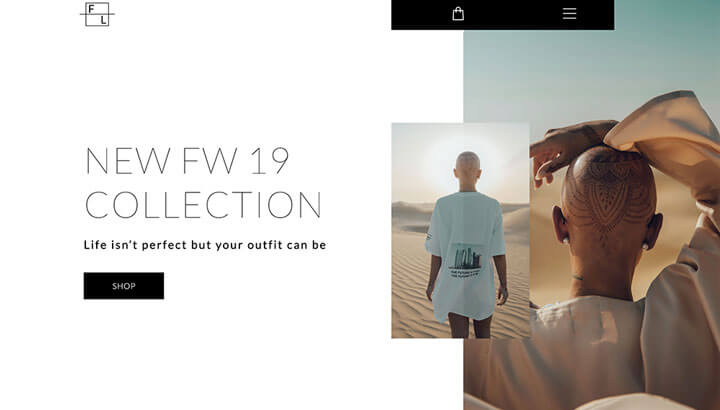 Fashion Lab
Create a website dedicated to everything fashion and style-related. Sell clothes and accessories, share lookbooks, run a blog and more.
Fashion Lab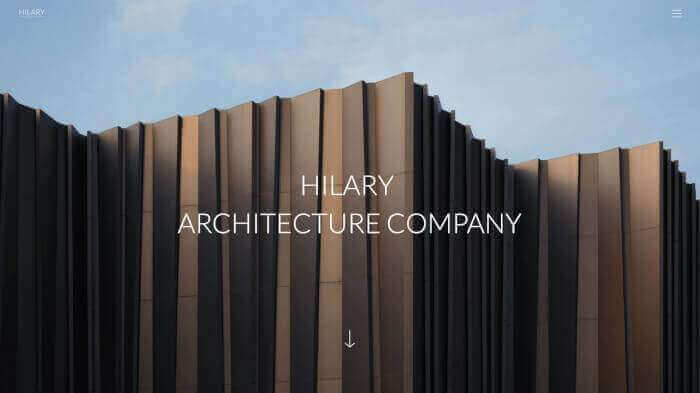 Hilary
Showcase your architecture portfolio with this template, present your projects and even start a blog.
Hilary
Kids Club
A cute template for a kindergarten or kids club. Introduce your staff, offer your services and provide online sign-ups.
Kids Club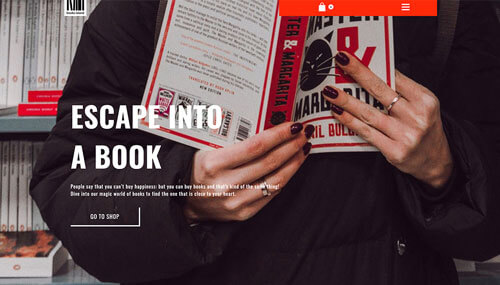 Booksisland
Books are the perfect escape, which is exactly what this template reflects. Sell paperback novels, ebooks and even run a blog.
Booksisland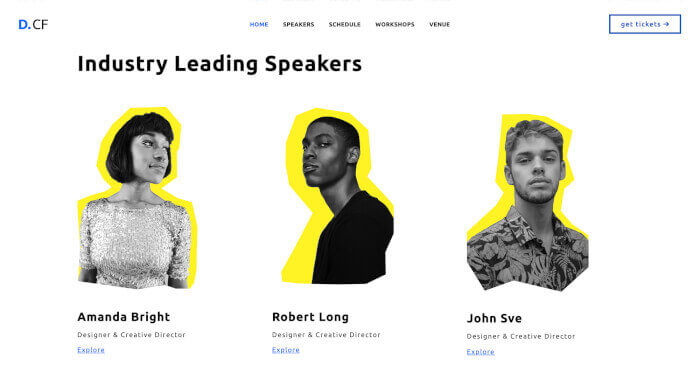 Deconf
Planning to organize a design conference? Then this template is for you! Create an aesthetic website for your event today.
Deconf
Goldman & Co
Create a website for your financial enterprise, present your services and expand your client base.
Goldman & Co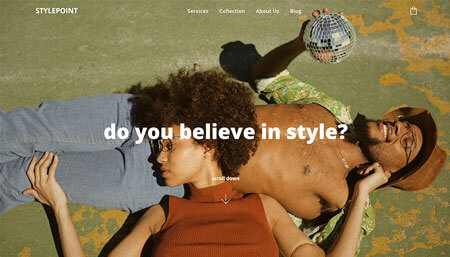 Stylepoint
The ideal template for those who have dedicated themselves to style. Present your brand, show your work and even sell pieces online.
Stylepoint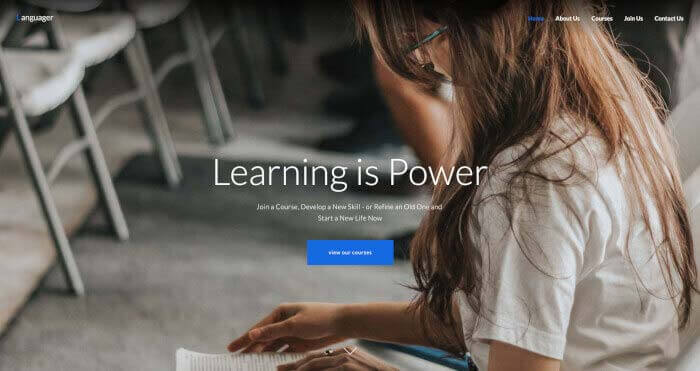 Languager
The ideal template for foreign language tutoring. Create a website for your tutoring center or offer individual lessons - it's up to you!
Languager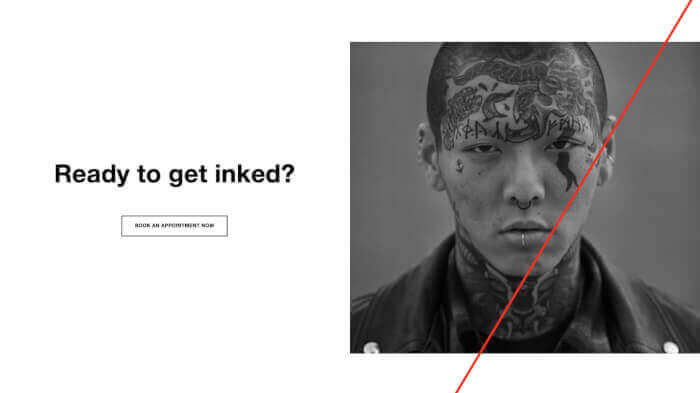 Tenebris
Tattoos are a special form of art. Create a website for your tattoo parlor, register clients and showcase your work.
Tenebris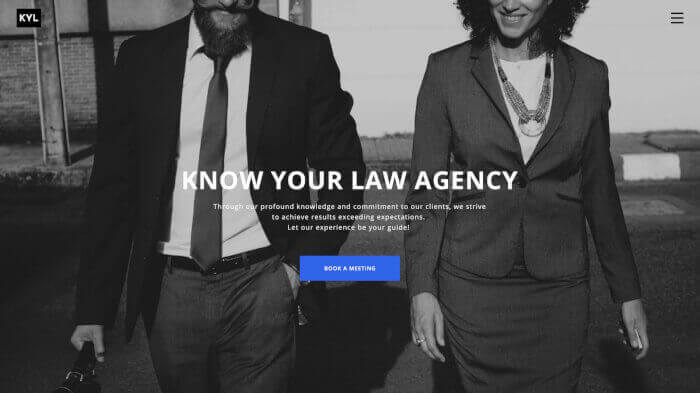 KYL
A professional template for law firms and agencies. Present your services, offer consultations and even hire new specialists.
KYL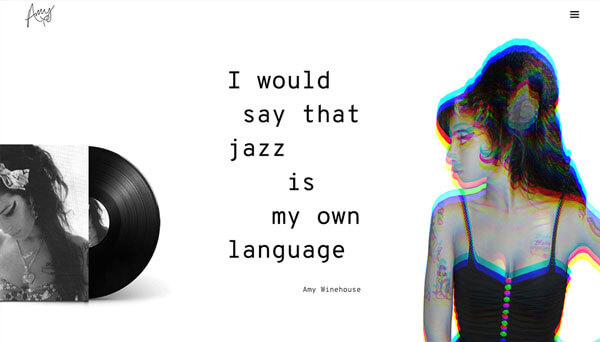 Amy
A template dedicated to sharing the story and discography of the late Amy Winehouse. Use it to tell your own.
Amy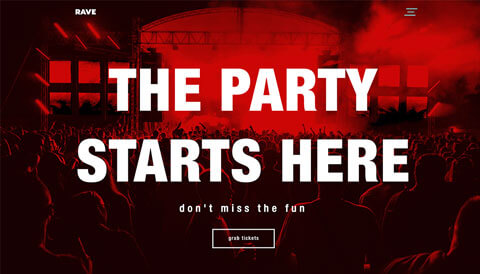 The Rave
The ideal template for a rave or evening music event. Promote your event, sell tickets, and keep people up-to-date.
The Rave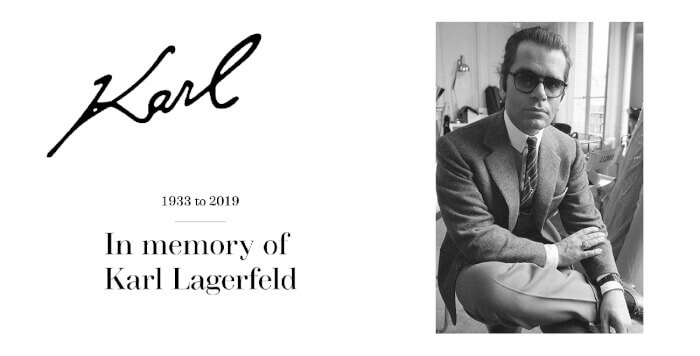 Karl Lagerfeld
A template dedicated to legendary designer Karl Lagerfeld. Learn all about his story, and use this template to tell yours.
Karl Lagerfeld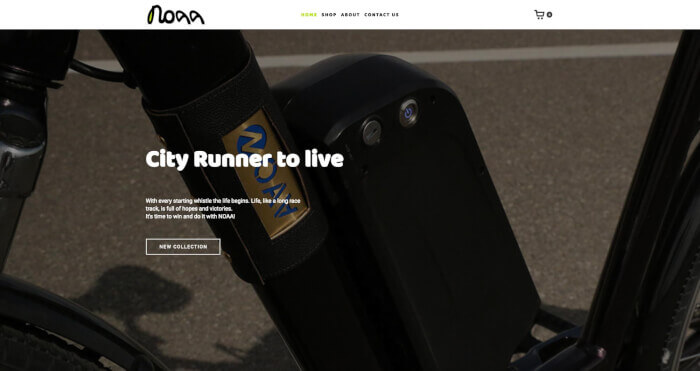 NOAA
Create a website for your bicycle business and start selling your bikes online with ease. Bring in new customers, process orders and more.
NOAA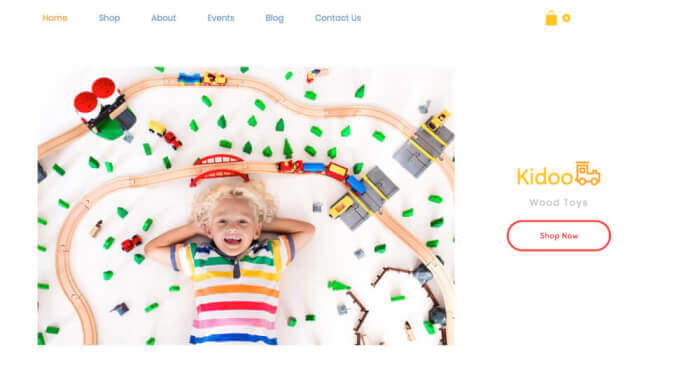 Kidoo
Make a little one's day by creating an online store for children's toys. Sell your products, give discounts and track orders.
Kidoo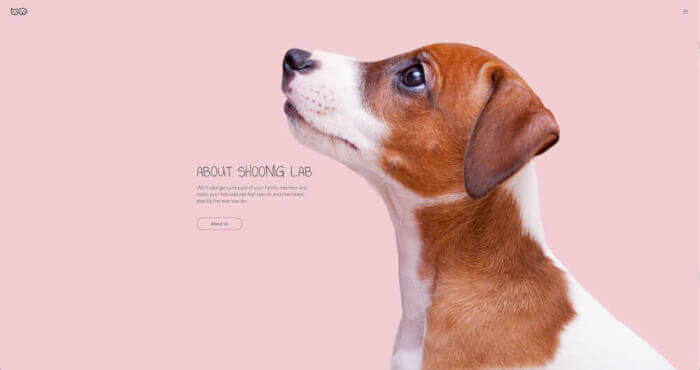 Shoonig
The ideal template for everything pet-related. Create a website for your veterinary business / pet store and help owners look after their pets.
Shoonig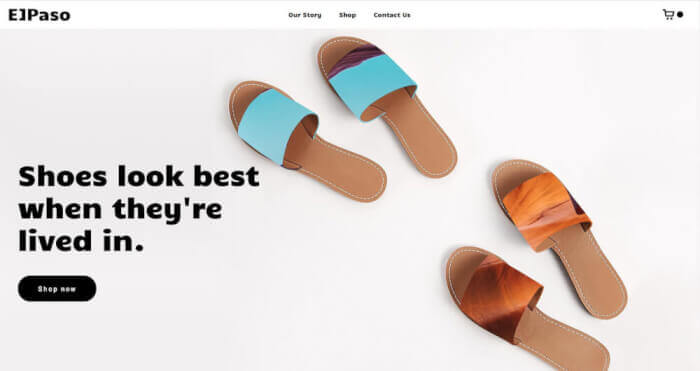 EL Paso
Nothing beats comfortable footwear. Start selling your collections and footwear lines with this eye-catching template and make a name for your brand.
EL Paso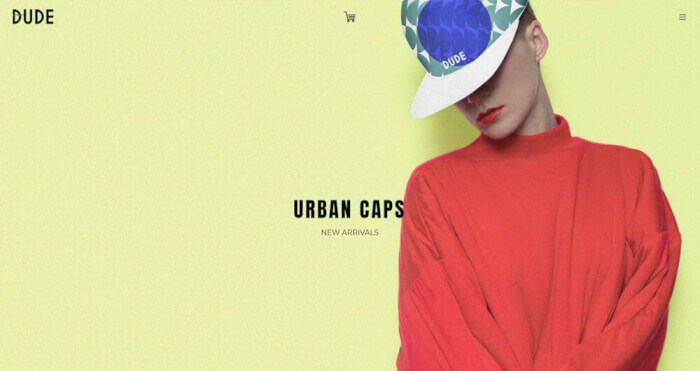 Dude
Caps and snapbacks are all the rage now. Create an online store for your own cap range and attract more clients to your store.
Dude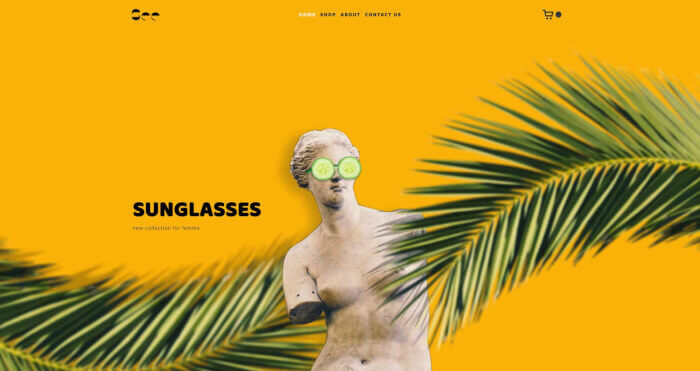 See
Open an online store for your eyewear collection. Use this aesthetic template to sell optic glasses, sunglasses, lenses and more.
See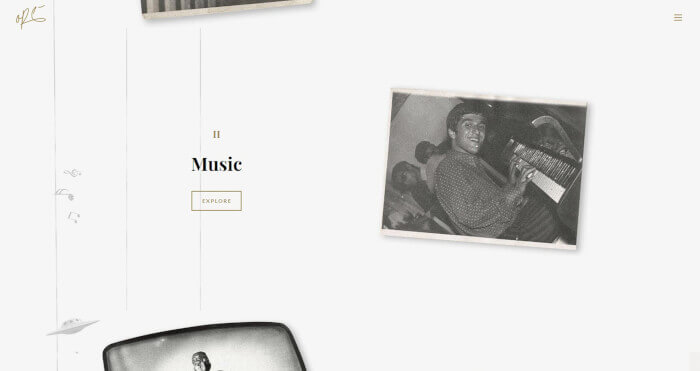 Bejanyan
A unique template dedicated to David Bejanyan - a famous Armenian musician and sculptor. Use this template to create your own website dedicated to the arts.
Bejanyan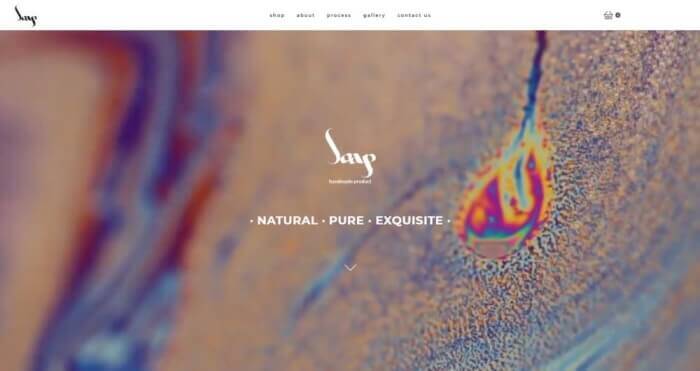 Soap
Hygiene is always a priority. Create a website for your hygiene products and sell your collections online with ease.
Soap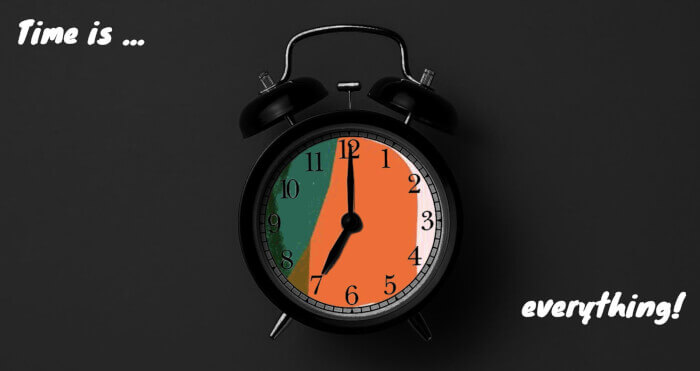 Kuku
Time's up! Today is the day for you to create a website for your watch store and help people keep track of the time wherever they are.
Kuku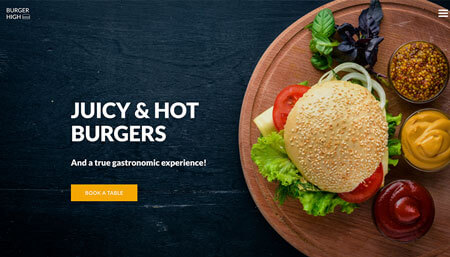 Burger High
Everyone deserves a burger every once in a while. Create a website for your burger joint, showcase your menu and provide delivery options.
Burger High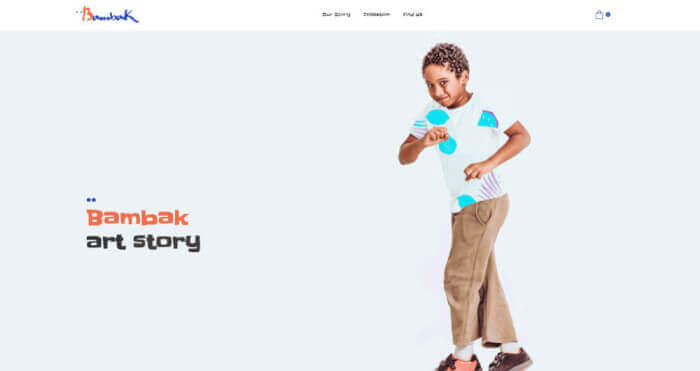 Bambak
Start selling children's clothes online with this cute template. Showcase your collections, give discounts, offer delivery options and more.
Bambak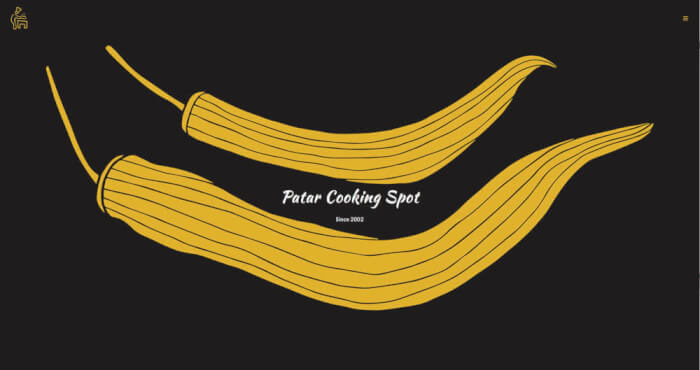 Patar
A dynamic, quirky template to showcase your culinary business or cooking classes. Create a website and share your skills with the world.
Patar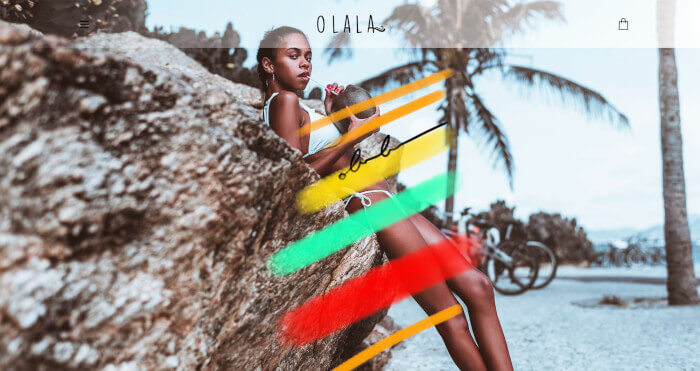 Olala
The ideal template for a swimwear brand. Create a website for your swimwear store, sell online and make a name for your brand.
Olala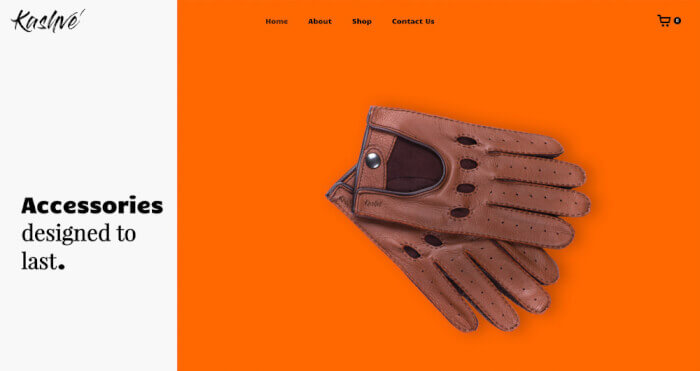 Kashve
This template will illustrate your brand's story for you. Designed for the sale of leather goods; open an online store for your leather clothes and accessories.
Kashve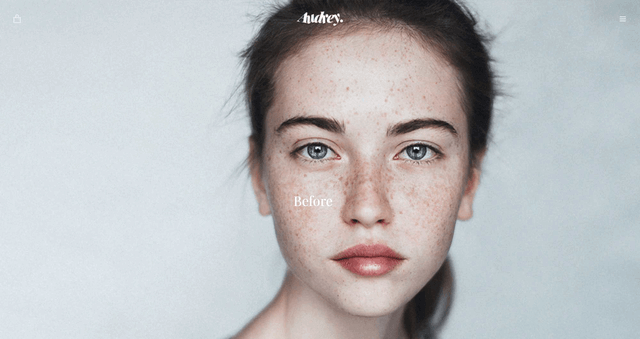 Audrey
Skincare is a necessity, as is a good website. Create a website for your skincare product line and start selling online today.
Audrey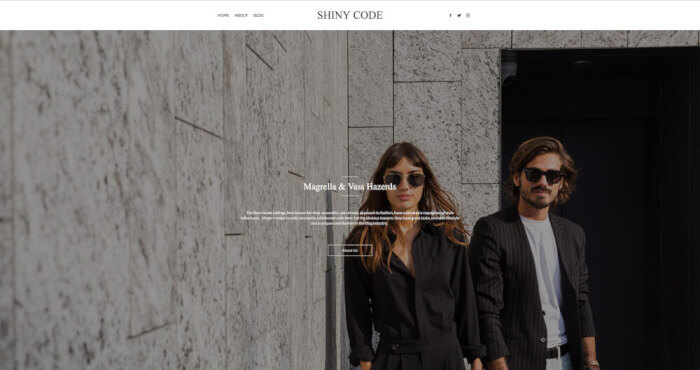 Shiny Code
The perfect template for a high-end, luxury clothing line. Present your collections in the best possible way and sell online.
Shiny Code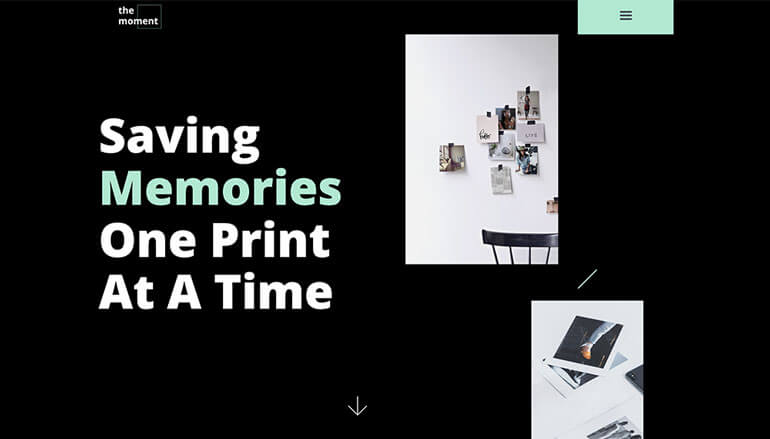 The Moment
Create a website for photography equipment, sell online and help people from all across the web pursue their photography dreams.
The Moment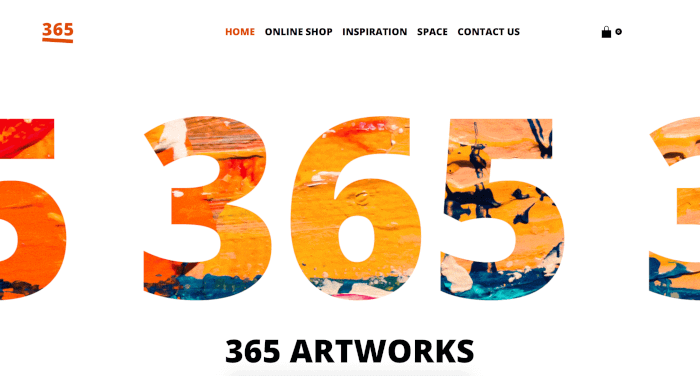 Gallery365
Present your art to the world, showcase various projects and even open an online store to sell your creations on the web.
Gallery365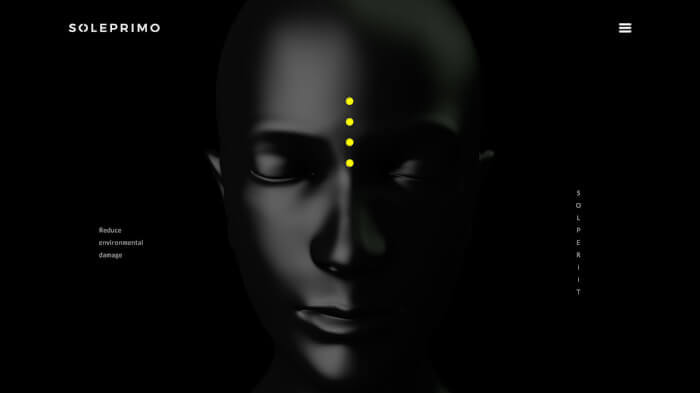 Soleprimo
Use this template to create a website for your new app or tech innovation. Showcase your offer, share news and even post reviews.
Soleprimo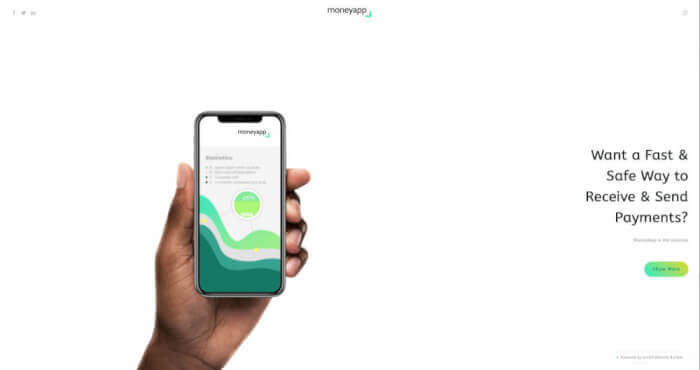 Moneyapp
Created an app? Good job! All that's left now is to create an equally awesome website to get people onboard an build a user base.
Moneyapp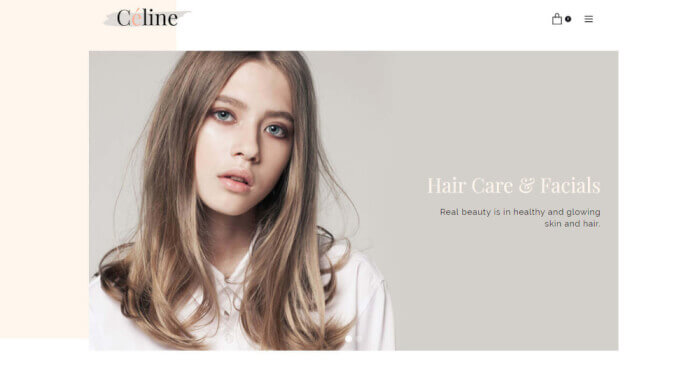 Celine
The ideal template for a beauty salon or online cosmetics store. If you are in the beauty industry, consider creating a website with this template.
Celine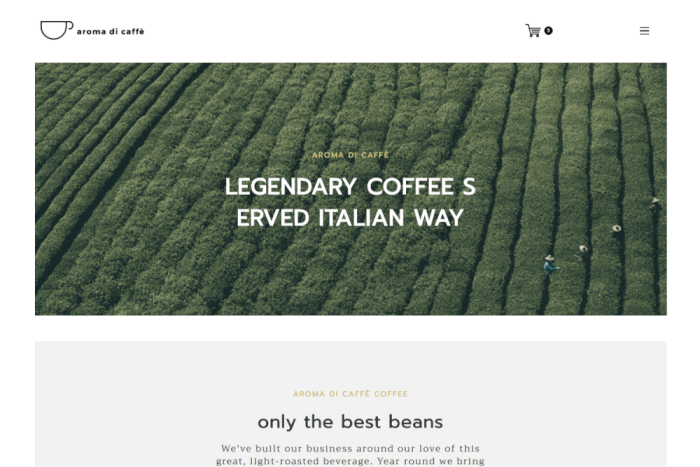 Coffeeshop
A coffee a day keeps the doctor away. Create a stunning website for your coffeeshop, showcase your menu and attract more customers.
Coffeeshop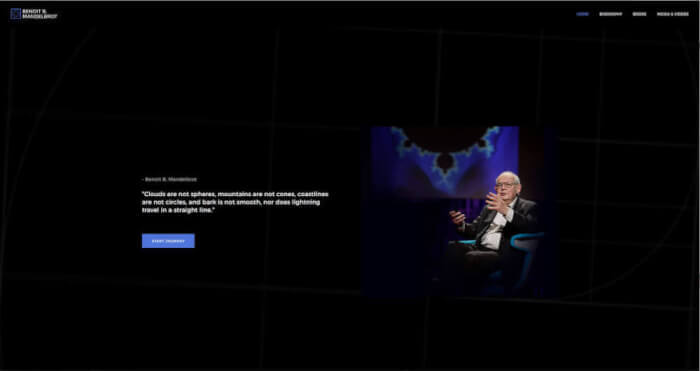 Mandelbrot
Inspired by Benoit Mandelbrot, one of the greatest scientists of 20th century. The ideal template for specialists working in the scientific field.
Mandelbrot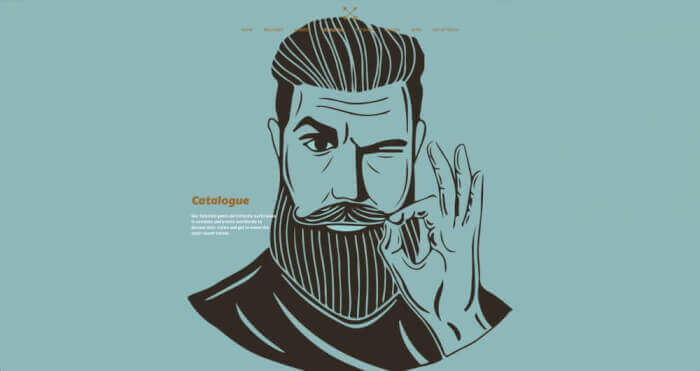 Jaco's Barbershop
A rather handsome template for a barbershop, if we do say so ourselves. Create a website for your shop and bring in new clients.
Jaco's Barbershop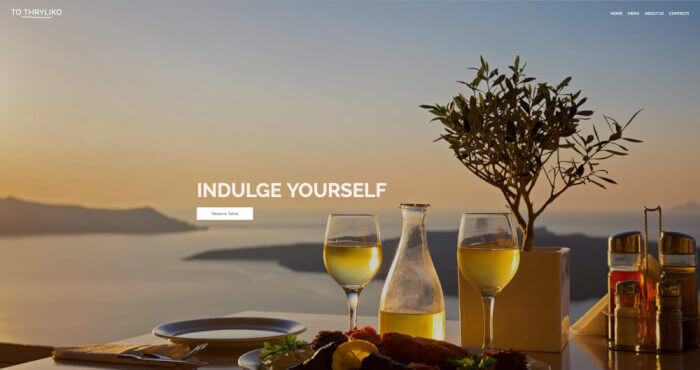 To Thryliko
A luxury template for your equally luxury restaurant. Showcase your business in the best possible way and attract new clients.
To Thryliko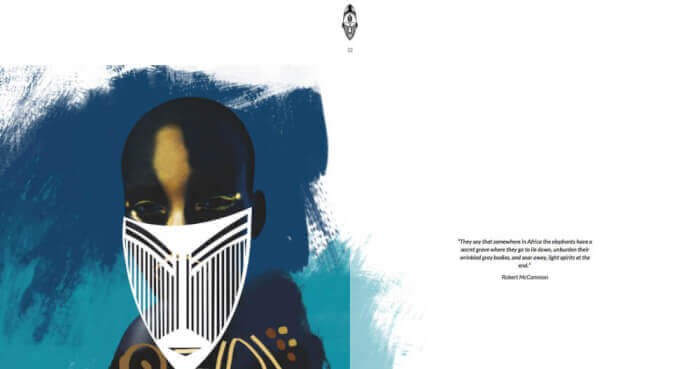 Tribal
A template dedicated to everything tribal. Use this eye-catching design to create a website and tell the story of your own culture.
Tribal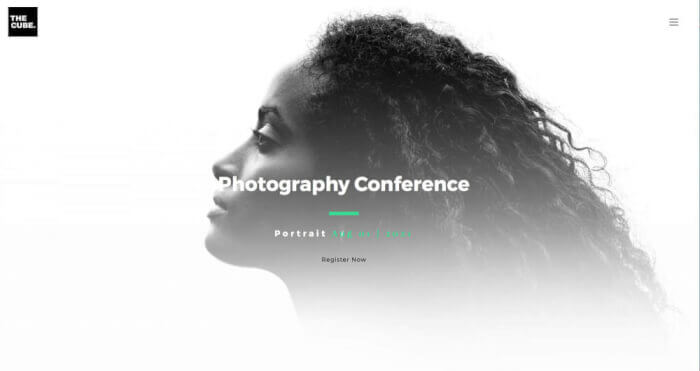 The Cube
Passionate about photography? Organize a photography conference, inform people about your event and register participants.
The Cube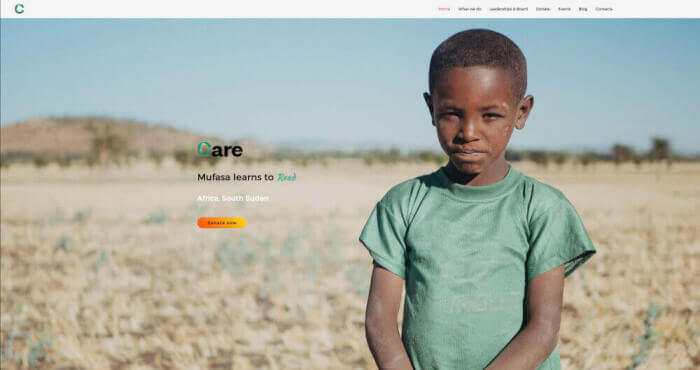 Care
There are endless ways to help each other and to Care. Help to share positive vibes, gather donations and make a change.
Care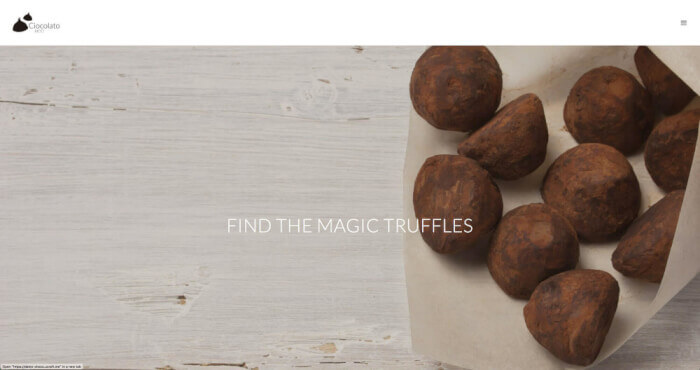 Choco
The sweetest template for your chocolate store; showcase your collection of candies and attract customers to your store.
Choco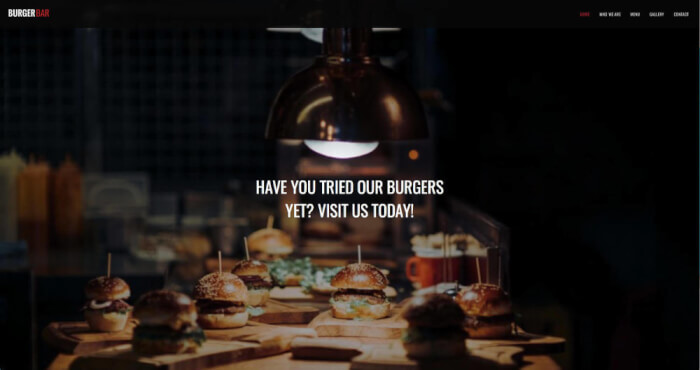 Burger Bar
Burger lovers, this time we want to share our love for burgers with you! Show off your grilling skills and introduce your restaurant to foodies everywhere.
Burger Bar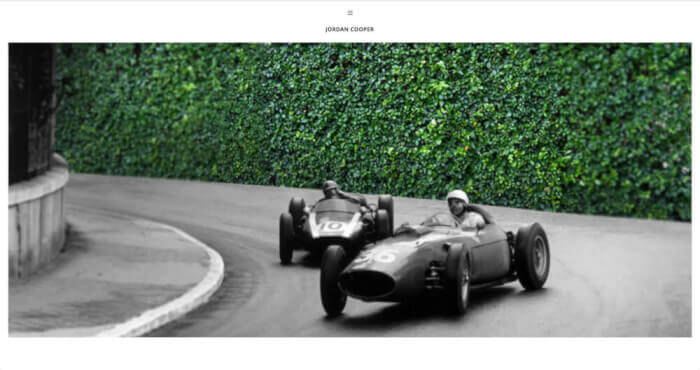 Jordan Cooper
The ideal template for everyone who is interested in cars. Create your personal website and share your passion with the world.
Jordan Cooper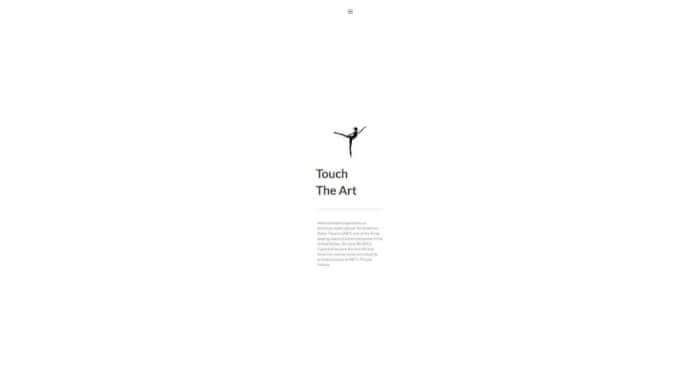 Misty
Dancing is the poetry of the foot and the template is the soul of the website. Showcase your feelings towards art using this template.
Misty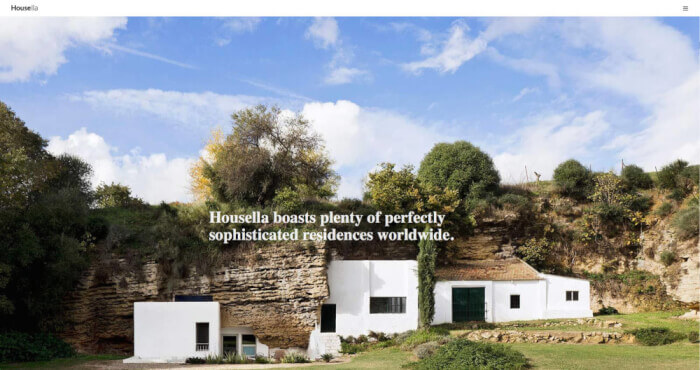 Housella
The ideal template for your real estate firm. Publish new offers, provide information to potential clients, and expand your client base.
Housella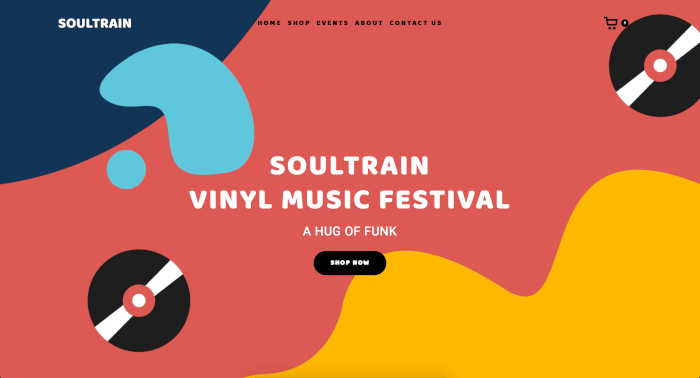 Soultrain
The ideal template for an upcoming music festival. Promote your event, register participants and share important news.
Soultrain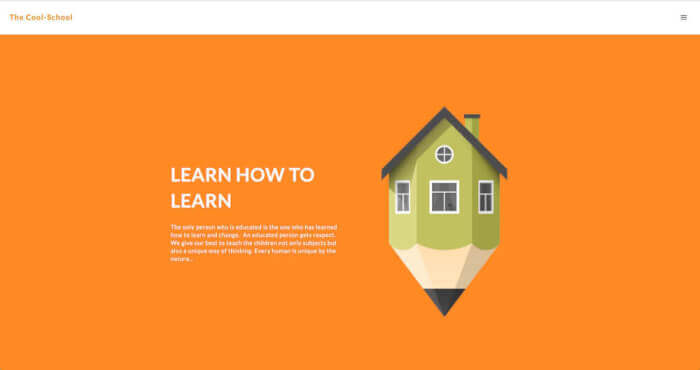 The Cool School
The ideal template for your school or educational establishment. Positive, practical and multi-functional - everything you need for a school website.
The Cool School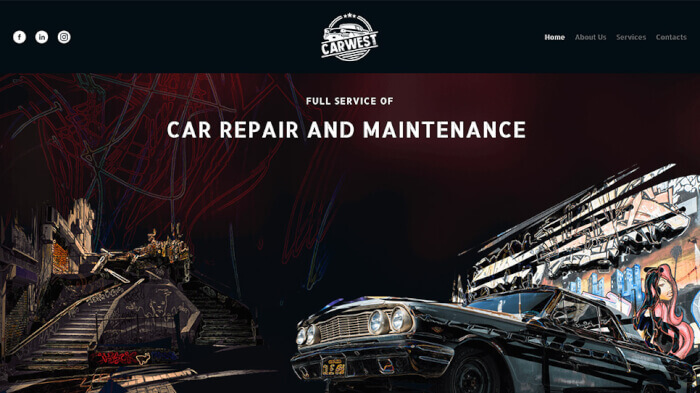 CarWest
Car maintenance is an irreplaceable service, so you need an equally irreplaceable website to showcase your services.
CarWest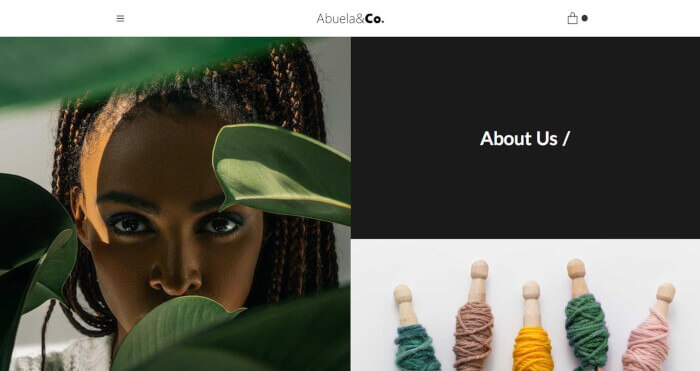 Abuela
A cosy template designed for online stores specializing in knitwear. Sell your pieces with ease, showcase new collections and more.
Abuela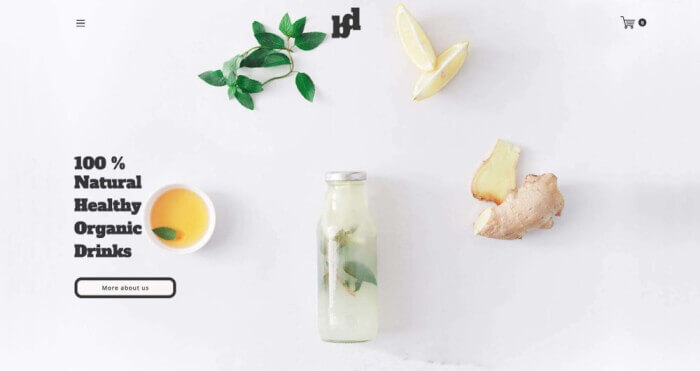 Bio Drink
When life gives you lemons, blend them into a healthy drink. The ideal template to showcase and sell your organic drinks.
Bio Drink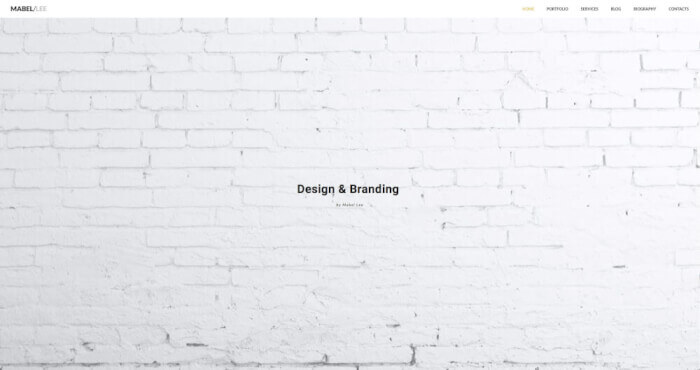 Mabel Lee
The perfect template for freelance designers and branding specialists. Build a name for yourself and showcase your existing portfolio.
Mabel Lee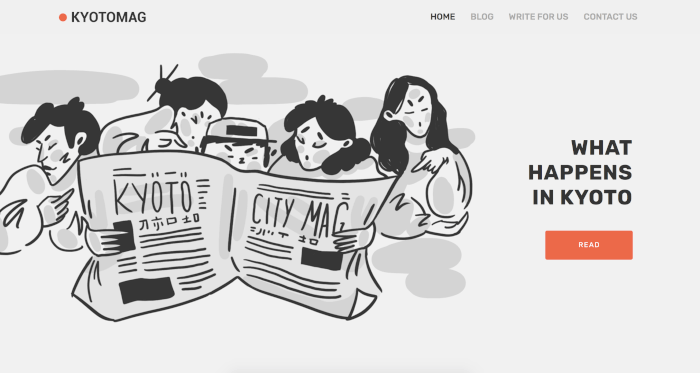 Kyotomag
An aesthetic, Japanese-style template for your blog. Publish interesting articles and share your thoughts and passions.
Kyotomag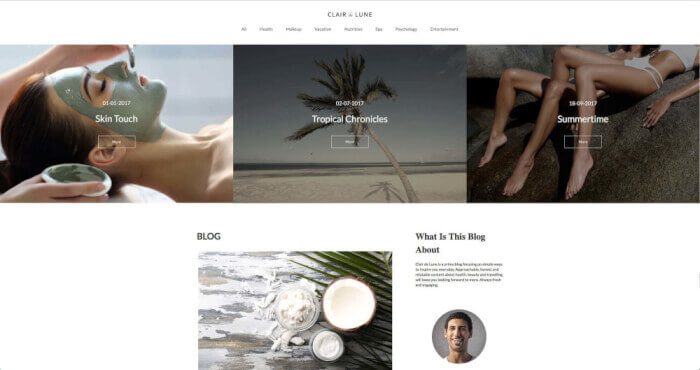 Clair de Lune
Beauty blogs are all the rage now. Create your own today and make a name for yourself in the world of beauty and skincare.
Clair de Lune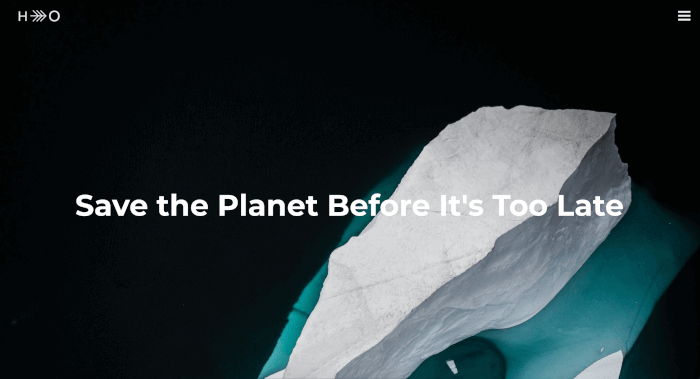 Hero
Passionate about saving the environment? Educate people on this highly important cause by starting your own blog.
Hero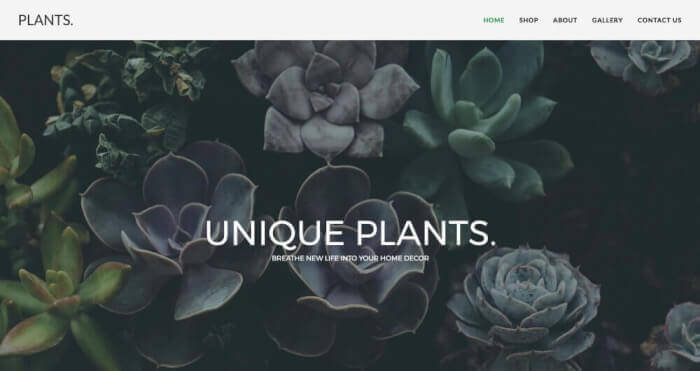 Plants
Plants are a blessing to any home or office space. Create a website for your plant store, sell online and share crucial tips with your visitors.
Plants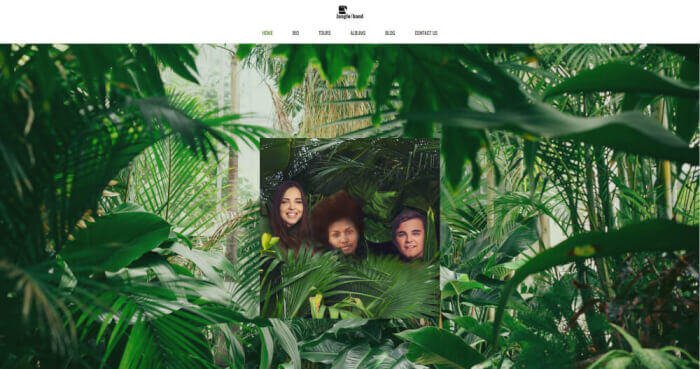 Jungle Band
A wild, aesthetic template for an up-and-coming musical sensation. Create a website for your band and spread the word.
Jungle Band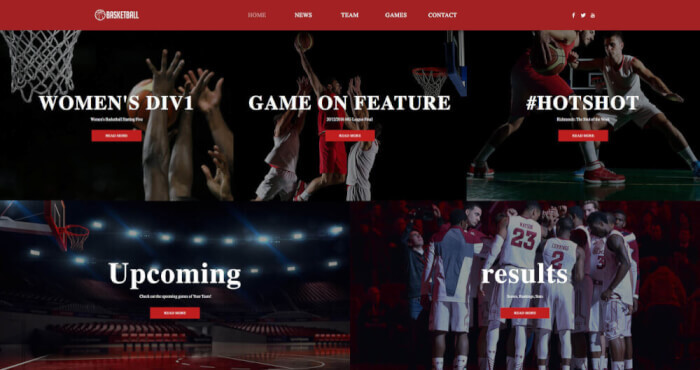 O'Neal
Create a website for your basketball team. Introduce your team members, share your history and showcase your wins.
O'Neal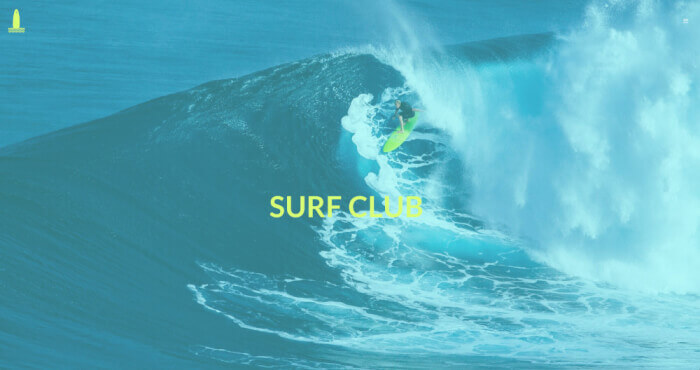 Calipso Surf Club
A template dedicated to everything surfing-related. Share your passion, offer surfing classes, run a blog and much more.
Calipso Surf Club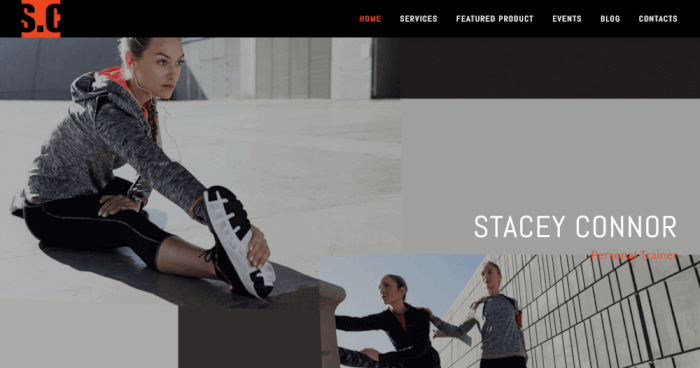 Stacey Connor
The ideal template for a personal trainer. Expand your client base, post online workouts, offer your services and even start a blog.
Stacey Connor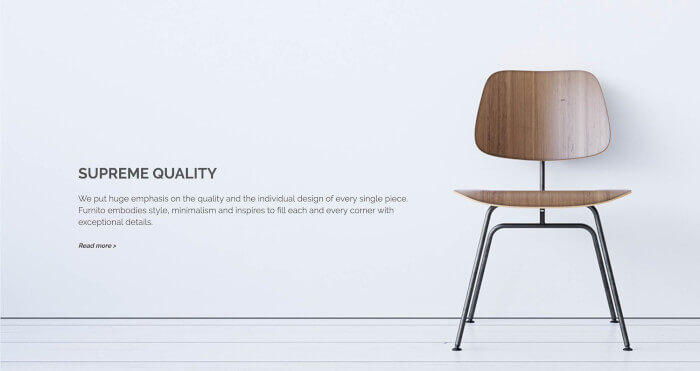 Furnito
A home without good furniture is just like a furniture business without a good website. Create your own website today.
Furnito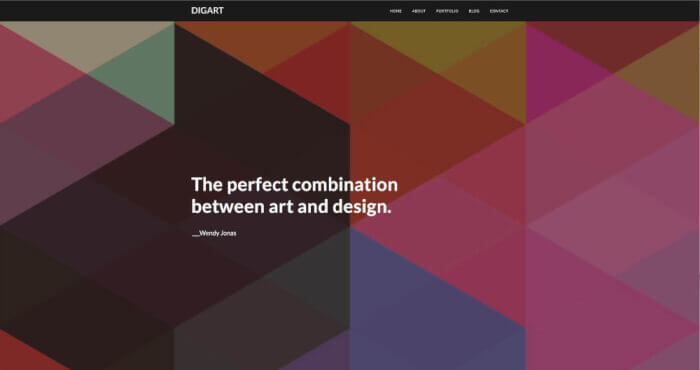 Digart
A trendy template that combines both art and design, helping you to showcase your work in a creative, unique format.
Digart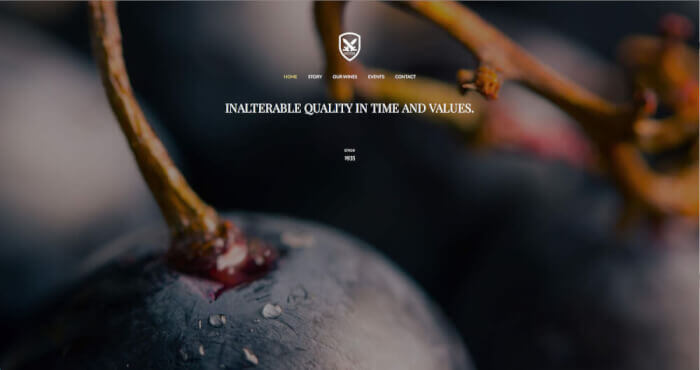 Victor Winehouse
A rich and authentic template, ideal for your wine business. Showcase your wine collection and tell your story.
Victor Winehouse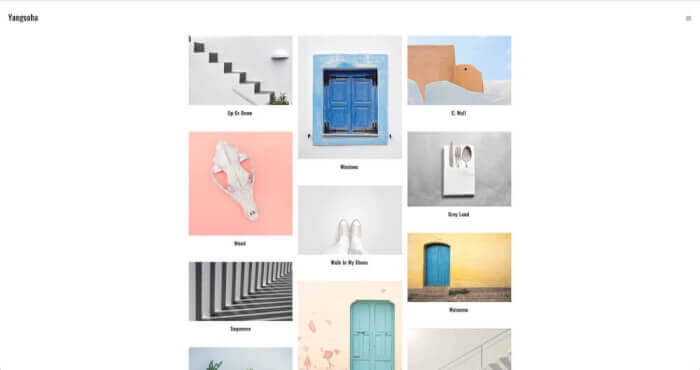 Yangsohu
A minimalistic template for photography enthusiasts who want to direct the viewer's attention to their work. Publish your collections online with ease.
Yangsohu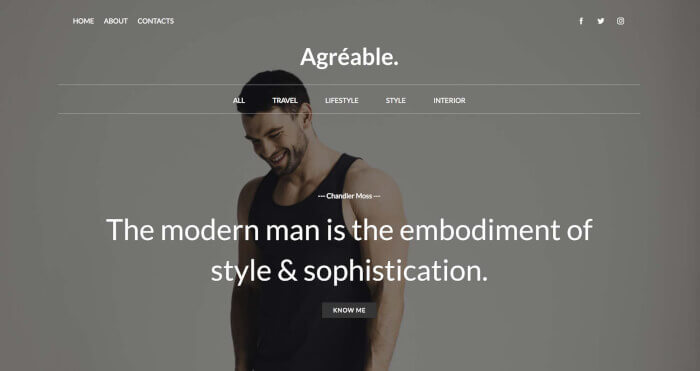 Agreable
A unique template for men who want to share their lifestyle tips, style advice, life philosophies and much more.
Agreable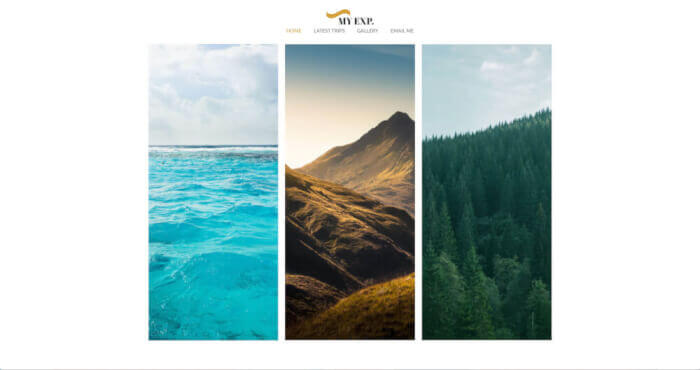 My Exp
Have you ever experienced a life-changing moment that you wanted to share with the rest of the world? Well now you can!
My Exp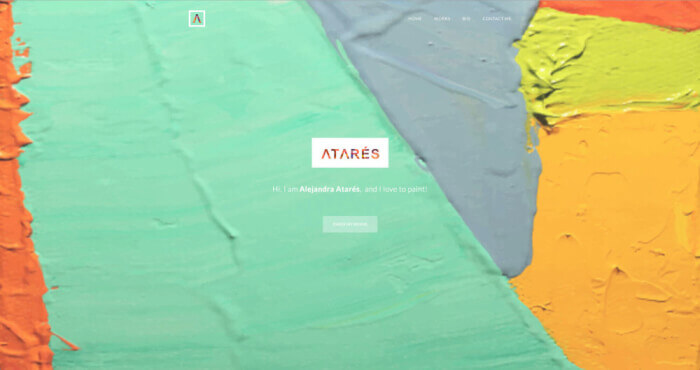 Atarés
Great art deserves to be shared, so create a website today and showcase your work online. Help your followers fall in love with your art.
Atarés
Why Choose a Ucraft blog Template?
Picking a great blog template is a surefire way to make a long-lasting impression on your audience. With Ucraft, all you need to consider is the quality of your content, and we'll take care of the rest. All of our blog templates are designer-made, mobile-friendly, and come with full customization options, features, tools, and integrations that will propel you to superstar status in your blogging niche.
Choose a blog template and optimize it with over 100 designer-made blocks, color schemes, stunning visuals, and other elements to present and market your content professionally.
Your users will be able to read your blog posts and share your ideas anywhere and on any device, thanks to our mobile-friendly blog site templates.
All Ucraft blog templates integrate our pro text editor to format your content's structure, stylize the texts and feature outstanding images and videos on your posts.
Pro Tools and Integrations
A beautiful blog template and great content will bloom through promotion. From SEO tools to marketing integrations, our templates support all tweaks necessary to boost your success.
7 Steps To Set Up A Blog Template for Your Niche
A travel blog should look and feel different from a blog showcasing photography or supporting a cause. For this reason, it is crucial to take your time and choose the best blog template that conveys the right message to the right audience. Here is how you can achieve this:
Create an account with Ucraft and choose the Pro Website plan to unleash the full power of our blogging tools and start your journey.
Take your time and check out the blog templates you like best (by clicking the Preview button).
In the newly opened tab, take a closer look at your chosen template, then look for a section with the latest/featured articles, article archive, image gallery, social sharing buttons/links, contact section, etc.
Once you have selected your desired template for your niche, continue with the Ucraft blog maker to create a blog that makes you proud.
Don't forget to customize the template and your content with useful tools and integrations you find on your dashboard.
Prepare a couple of high-quality articles, publish them, and go live!
Join Over 250k Successful Ucraft B
loggers
Do you want to start a blog but still have doubts about what template to choose for your niche? Whether you want to feature your culinary masterpieces, support a global cause, share news, or discuss the topics that interest you the most, this is where you will find plenty of inspiration on how to build a successful blog, starting from a simple template.
I've been using a Ucraft since setting up as a Freelance Sportswear Designer and found it very easy to create a website with. No knowledge of coding is required. The user interface is very simple, while the template designs are uncluttered, contemporary, and eye-catching.

I chose Ucraft because it was one of the few free website builders that I could attach my existing domain to.  I was pleasantly surprised by how easy it was to build a good looking website. I would recommend Ucraft above any other website builder because of the support available and ease of use.

Ucraft enables me to create a professional website, with useful features and a nice design. The platform is user friendly and it's easy for me to navigate. Big thanks to the support team, they are responsive, friendly, and helpful! I'm glad that I have chosen Ucraft to build my website.

Prior to settling up a website, I thought it would be very difficult and I was postponing doing it. When Ucraft was recommended to me by a friend, I realized that the process was very easy and I ended up really enjoying settling it up. I had full control over the design and was able to make it look exactly like how I planned it in my head. The support staff was also fantastic. I would highly recommend anyone planning to set up a website to use Ucraft.

Thank you for guiding me from start to finish. I never thought I could come up with such a website in so short a time. And good-looking at that! Every step came smoothly with you people around. You were all awesome and helpful! Keep up the good work!

I would like to firstly thank the support team for always being able to respond to my online inquiries quickly in a friendly and professional manner. The platform itself is quite easy to handle. One can easily build a website simply dragging the elements around.

 

I would like to say we are super grateful and I have always recommended the minimal and creative ambient of Ucraft to my own clients to use Ucraft and two of my clients have already used the Ucraft products. I'm proud to find Ucraft, thank you for your kindness and support! 

 

The website builder works terrifically well and is the most intuitive tool I have used, in comparison to Tilda, Carrd, and other competitors. I will suggest it to peers.

The value offered (custom domain, free SSL certificate and others) in the free plan is also a big advantage against these competitors.

 

Have been with Ucraft for roughly 9 months and have loved it. At the beginning I had my doubts and was unsure about making a website on my own, but without the resources to employ someone and the time to learn how to do proper web development by myself I gave Ucraft a go. Took an hour to get the hang of things and then was making the website I had all planned out. 

Have been more than happy with the service, and I love how whenever I needed I could chat with the support team at any time and always get a quick response. Staying with ucraft for sure!

 

UCRAFT has been invaluable to us at Enact in these early stages allowing for a free site and with our URL, it's been easy to create and the staff have been very helpful when we got stuck a few times. 

 

We intend to add functionality to the site as we grow and know UCRAFT will be flexible enough to help!

 
Learn How To Design A Blog and Write For Engagement
If you are just starting a blog with Ucraft now, you may need some help from our blog design, content writing, and content promotion experts. Check out our guides to learn the secrets of the craft!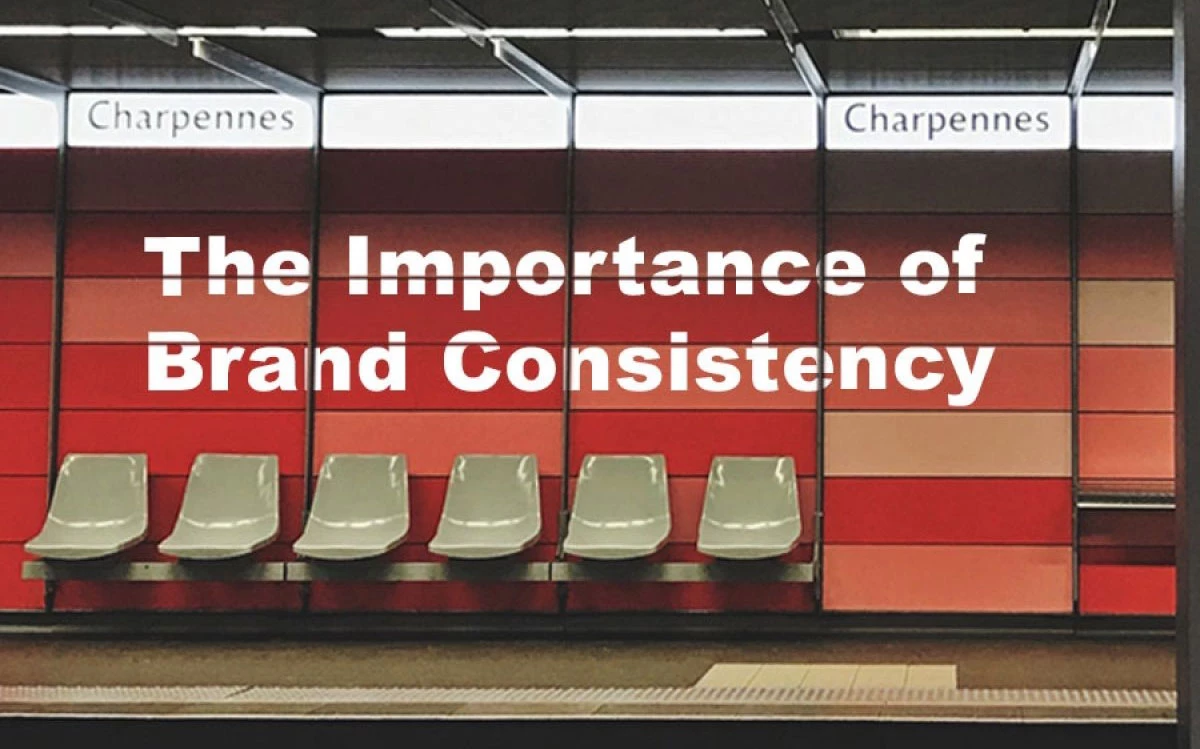 Brand Image and Identity: The Importance of Brand Consistency
Unusual Web Design Trends You Don't Want to Miss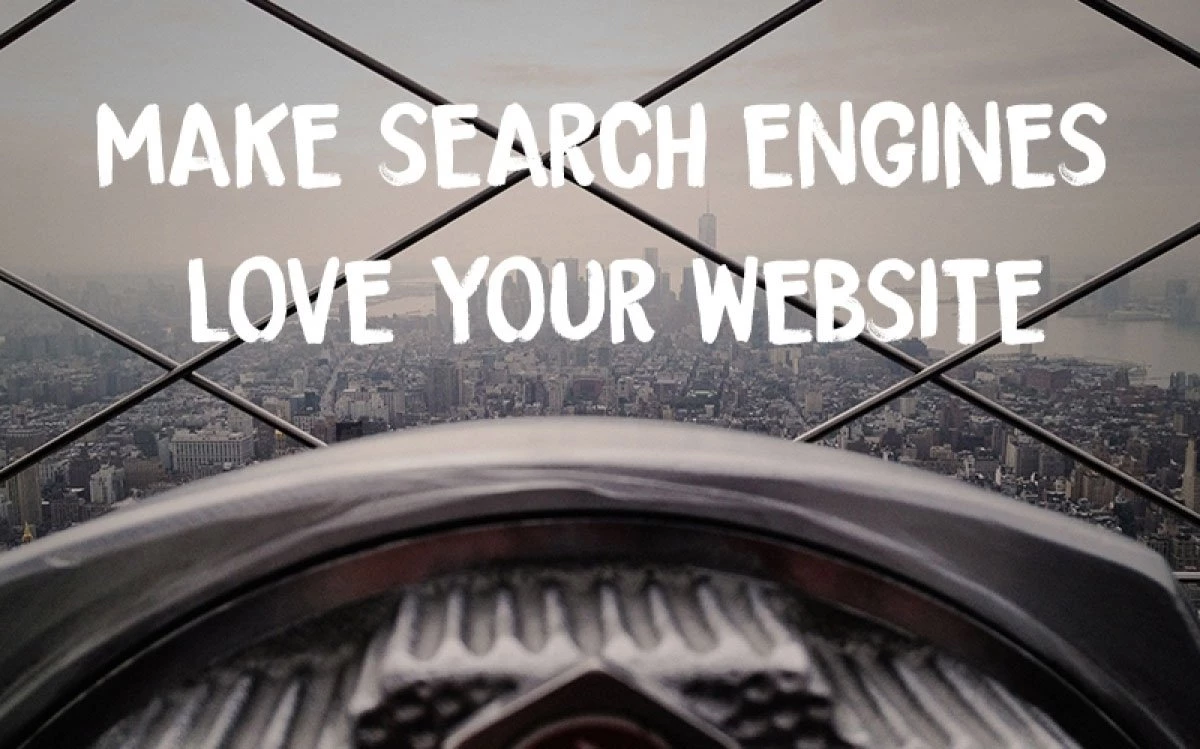 SEO: Make Search Engines Love Your Website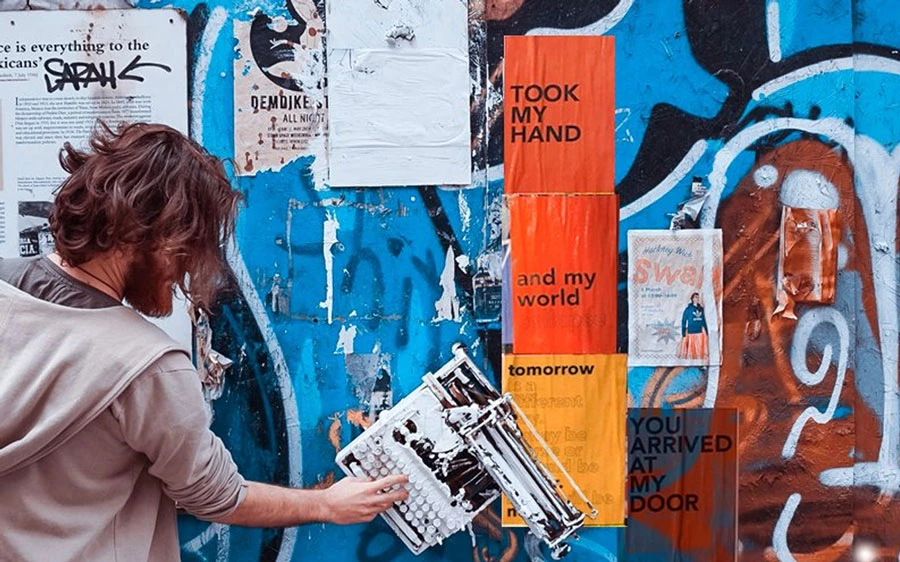 How to Become a Master Content Writer in 2020
Find the answers to the most frequently asked questions regarding blog templates design, building a blog, and more. If you can't find the answer you were looking for, don't hesitate to contact us.
Does Ucraft offer free blog templates?
All templates are free when you build a website with Ucraft. However, if you want to create a blog with premium features, we recommend checking out our pricing plans and picking the one that best serves your needs regarding blogging tools and marketing integrations. Other than that, with our free plan and a well-chosen blog page template, you can still create a stunning free blog and share your thoughts with the world.
How can I start a blog with Ucraft for free?
Starting a blog for free with Ucraft is easy. Here are the steps you need to take:
Register for a free plan with Ucraft. Remember that we offer a 14-day trial period so you can decide if Ucraft is the best solution for your needs. 

Pick a blog template that you love and start building your personal website. 

When you are ready with a few quality articles, go live and gather a steady and loyal online following.
How can I edit my chosen blog template?
If you want to edit your blog template, go to your left panel and check out the Blocks tab. You can add galleries, extra pages (About Us page, Contact page, etc.), an FAQ section, and more. From the Elements tab, you can customize your blog template with buttons, your brand logo, a slider, an accordion section, social sharing buttons, and many other integrations. As you know, we offer you a full range of blog template customizations, so you can change colors and add special effects too.
How do I create a blog post with Ucraft?
Our blog templates are specifically designed for running content-centric blogs. All you need to do is go to the Articles App from your dashboard and start posting. You can include images, change various visual elements and play around with the templates to create a blogging platform that suits your taste and your audience's interests.
How do I optimize my blog?
Ucraft offers specific built-in SEO features with all our blog templates. They allow you to make the most out of your blogging experience. For example, if you start writing an article, you will see a meta-description section on the right panel that you can fill in with a well-tailored meta text. Likewise, we have an SEO App on our dashboard that allows you to optimize every page of your website. 
Can I add external content to my blog?
Of course you can. For example, if you want to add an RSS feed to your news blog, you can go to the Articles App, select the Feed tab and insert the appropriate link. For instance, if you want to insert an RSS feed from the New York Times, copy the RSS feed link and insert it using the Articles App.
What types of blogs can I create with Ucraft?
With Ucraft, you can create any type of blog you want. All of our blog templates are highly customizable, so you can add or remove blocks and elements until you get a blogging platform that meets your needs and expectations. For a news blog, you can add an RSS feed, while for a personal brand blog, you can add extended image galleries to document your journey through life. Pick a specific template for your niche and simply add the content you want. Also, you can always opt for a different pricing plan and make the most of our eCommerce features if you wish to turn your blog into a small business. All of our personal website templates allow you to upgrade them just the way you want. Head over to your dashboard and pick the elements, blocks, and integrations that help you best accomplish your goals.
Have you found the best blog template to make your vision come true?