If you are familiar with content creation, you are probably aware that there are hundreds and thousands of individual creators on platforms like YouTube, TikTok, and Instagram. Vloggers, beauty influencers, and even gossip channels thrive on these platforms. Many have stepped up their game, purchasing professional cameras and hiring talent managers and video editors. And now, more than ever, the demand for influencer marketing is skyrocketing, making it even more beneficial to build a following online.  

If you are at this stage, you might be wondering when it's a good time to start thinking about creating your own merch. This article will cover all the steps for creating an online merch store, including some merch ideas to get you started. 

Let's dive in!
Merch Is a Reflection of Your Brand 

It's evident that creators and influencers are predominantly focused on producing video content and sharing it with their audience. But why have so many of them started merch projects? 

You see, content creators already start a brand when they set up their channel and gain a following. Even if they do not refer to themselves as having one, their channel name, content, and fanbase are already part of their specific brand. However, by limiting engagement to just views and follows, brand monetization becomes limited. 

Thus, many creators have realized that an excellent way to promote oneself as an online influencer further is to create merchandise and bring more attention (and revenue) to a brand. 

Some great examples of popular influencers with highly recognizable merch brands are Logan Paul, Mr Beast, Ethan Klein (H3H3), Emma Chamberlain, PewDiePie, and many more (if we were to list all of the successful creators and their apparel, we would be here all day). 

Although it might seem strange that famous Youtubers are selling clothes, this practice has actually become common for most content creators with a good following (typically, 100,000 or more subscribers).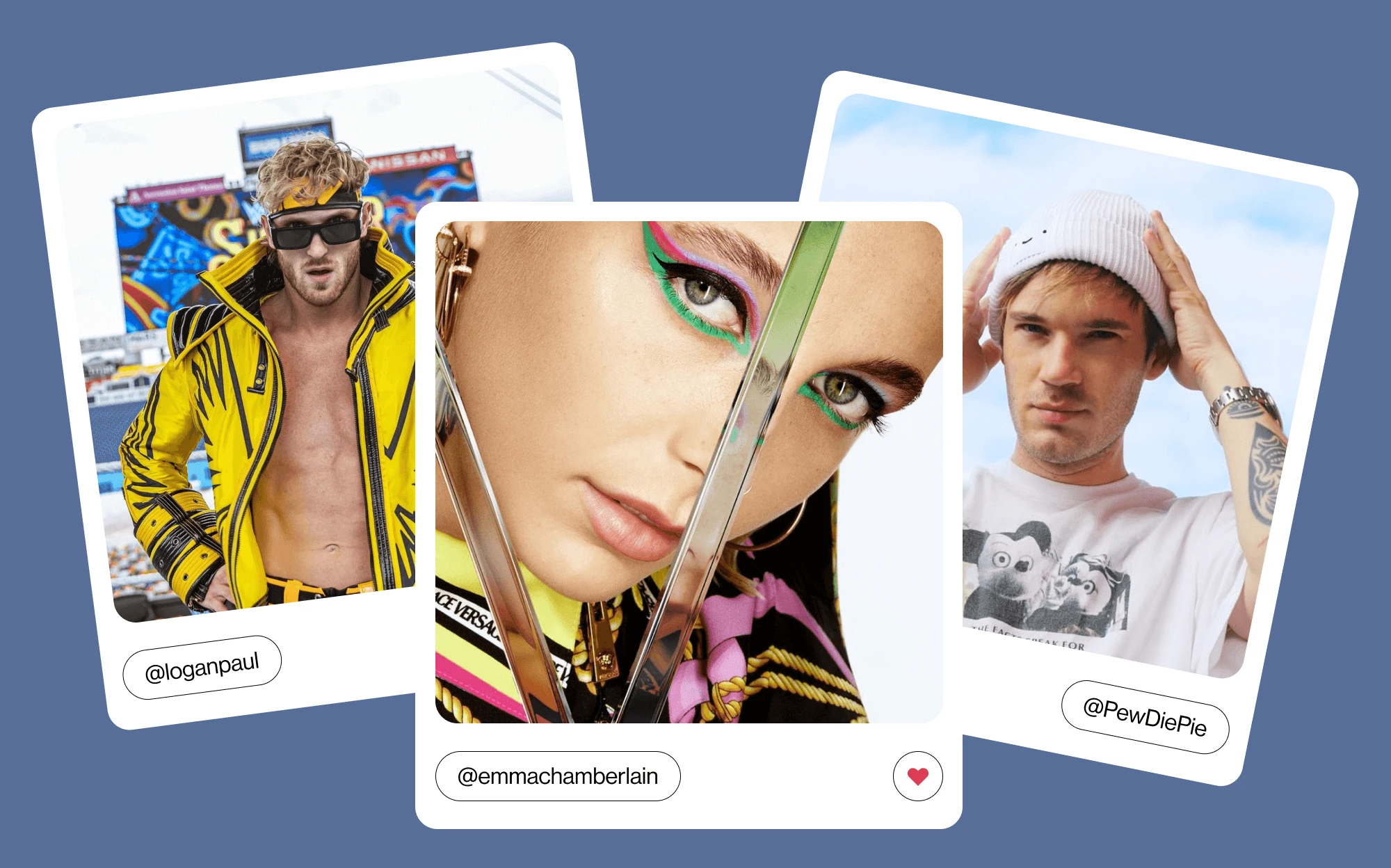 Why Create an Online Merchandise Store? 
So, aside from securing the brand, why do content creators start merch stores? A lot of the time, this may be an individual choice. However, the four reasons listed below should help explain why opening and promoting your own merch can make a huge difference for your channel.
Diversification of Income

This is where the saying "Don't put all your eggs in one basket" comes into play. Most content creators rely on video monetization and product or service sponsorships as part of their revenue-making strategy, but selling merchandise can increase a content creator's income significantly, too. 

According to Tube Filter, creators that have merch stores can earn up to ten times more revenue than those who rely purely on traditional methods. The same goes for dropshipping and PoD stores. Even medium-tier Youtubers and influencers (those with between 50,000 and 1,000,000 subscribers) can earn a good deal of income on merch sales alone. 
Profitable Practice

Creators usually have very loyal, enthusiastic fanbases who will jump at the opportunity to purchase a customized item from the people they follow. 

Even if your subscriber count is not in the millions, there will always be many followers who will want to support you, and the stock will sell. As long as the designs are good, the clothing is comfortable, the sizing range is inclusive, and the products are generally of a suitable quality (not only apparel but any product), content creator merch stock is likely to sell out pretty fast. 
Giving Back to the Fans 

Selling merchandise is a way of showing your fans love and giving something back to them that they can wear to show their support. Often, the largest customer segment comprises teenagers and young adults (or Gen Z, the generation influencing the future of eCommerce) who desire to feel like they are a part of something. 

Once again, the example of Logan Paul's merch comes in; his fans are mostly children and teenagers, who take pride in being part of the "Maverick" fanbase (Paul's brand name) and actively purchase everything the creator puts out. Fans can also provide their input, review the clothes, or even suggest new ideas to the creator, strengthening the influencer–viewer relationship.
Further Brand Growth/Recognition 

As mentioned above, influencers and creators automatically create a brand for themselves when they start a channel and gain an audience. However, when the creator becomes aware of their popularity, they may choose to grow their brand and make it more mainstream. For example, when a Youtuber gets their name printed on a shirt or hoodie, it begins to circle in the real world as well as the digital one. 

People will walk up to fans wearing influencer merchandise and ask them about it, expanding the brand and gaining a wider reach. Even people who don't actively watch the channels are likely to recognize some of the most famous merchandise, such as Logan Paul merch and PewDiePie merch (since their followings are so large, both Paul and Felix are now considered to be mainstream celebrities!).
Self-Expression

Lastly, a less commercial reason why many creators start researching how to sell merch stems from the desire to be creative, try new things, experiment with different styles, and so on. Although working on your videos and selling clothing items may seem miles apart, the two are not that different. Both are forms of self-expression, which is one of the main reasons why influencers do what they do. 

During our childhood years, most of us did arts and crafts, sometimes trying to "design our own clothes" by splashing paint over our new white T-shirts (much to the horror of our parents). As we get older, the desire to be creative is often suppressed by the pressure to do well in school, get a college degree and make money. This is why many influencers are embracing their childlike creativity, which may have been lost in the pursuit of success. 
How to Start a Merch Business and Promote It on Social Media 

We covered the reasons why many content creators and influencers decide to create and promote their own branded products. Merch can connect fans to your channel, giving them a chance to show that they belong to your project. It also allows you to use your creativity to generate something new and try new ways to utilize your content.
As you venture into this space, ensuring your online store stands out is crucial. For an exceptional online presence, considering hiring a Ucraft expert might be a great move.

If you think your channel can benefit from some unique merch, you might be wondering what tools are out there to help make the process a little easier. Don't worry; we're here to help!
How to Create Your Own Custom Merch Store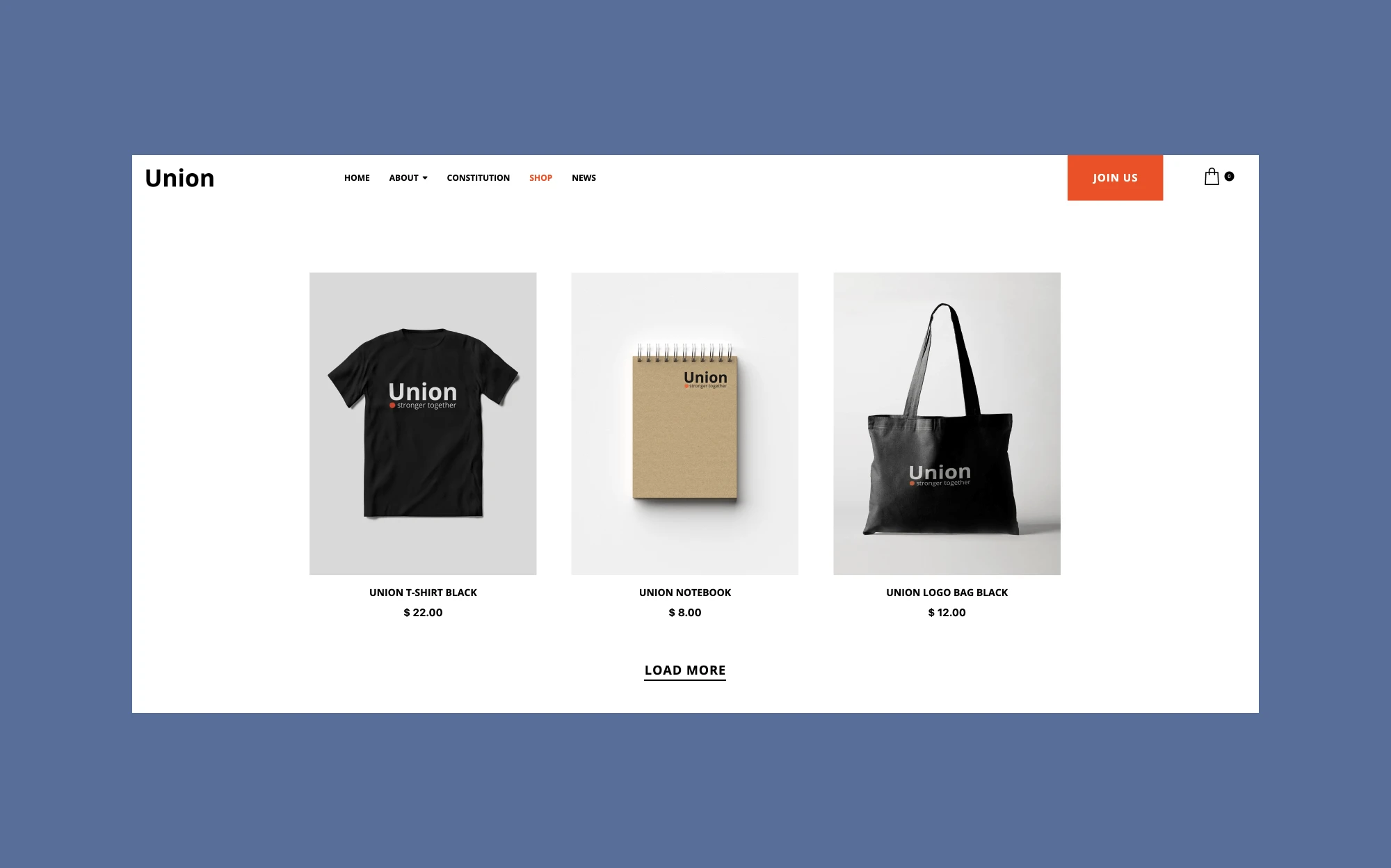 Creating merch has become one of the leading online sales channels for content creators. But the process doesn't have to be tedious! It's actually much easier than you think to open a merch store. 

The first thing you will need to do is find a tool that can allow you to create products and promote them. Ucraft might be exactly what you're looking for!

Ucraft is an extremely user-friendly website builder. Whether you are a blogger, YouTuber, or IG influencer, anyone can build a site for their brand. One of the biggest advantages of this platform (apart from the fact that you can drag-and-drop elements and don't need to know any coding to use it) is that all pages will automatically be mobile-ready and easy to navigate. 

Ucraft offers several eCommerce website templates you can use to start your own merch site. Don't forget to check out our collection of online store templates to get an idea of what's available and how you can use these themes to start selling merch right now. 
Merch Ideas for YouTubers and Content Creators

Now that we have found a tool to make the process of selling your own merch easier, it's time to pick the specific products you will want to use to promote your brand. There are a few options out there, so here are some ideas that are great for those who are a bit new to merch creation:

• Custom Mugs: Everyone likes to have a beverage, be it tea, coffee, or something else entirely! Offering your followers custom mugs is a great chance to add a little bit of your branding to their daily routine. And, if they work with others, do some promotion for you as well! 
This merch is perfect for: A millennial audience. 

• Socks: Yes, you read that right! Branded socks are actually some of the most successful merch you can offer. Consider adding novelty socks to your creator shop; you'll be surprised how well they will do. 
This merch is perfect for: Everyone! We all wear socks. 

• Notebooks: There are many reasons why notebooks are a great idea for influencer merch. People use notebooks for different purposes, such as taking notes in work meetings and school classes or as their personal journals. So, there's a chance this product will do really well in your shop, so why not give it a try?

This merch is perfect for: A younger audience, especially those going to school. 

• T-shirts and Apparel: Hoodies, tank tops, and even beanies can be great merch ideas for YouTubers and influencers. If you want to sell apparel, consider doing something that sets it apart. For example, offer T-shirts that are made with organic or recycled materials.

This merch is perfect for: People of all ages, particularly if you offer a few different apparel options.

• Keychains: Keychains are easy to produce and cheap to deliver, making them an excellent merch option. Plus, a lot of people like to collect them! 

This merch is perfect for: An audience that doesn't want to spend too much on merch.

• Stickers: Stickers are probably one of the best options for content creators who are wondering how to make merch for YouTube. They are even more convenient than keychains (much smaller and lighter), and they have a big plus: They can help you promote your channel as many people stick them to their laptops and phones for the world to see.

This merch is perfect for: An audience that doesn't want to spend a lot of money on merch but still wants to show appreciation.

• Plushies: Who really outgrows plushies? Most people, regardless of their age (and often even gender), love to keep a soft toy lying around their bedroom or even on their desk at work. Custom plushies are a great way of promoting your brand by having a piece of merch that associates with something cute and positive. After all, not many people can resist a good plushie - even if they have "too many."
This merch is perfect for: A younger audience (i.e., teenagers or young adults), but don't be surprised if people of all ages and genders start investing in your plushies. 
Influencer Merch is the Way to Go

Overall, it is evident that selling merchandise is a good route for influencers to experiment with, especially once they have established an adequate following. In fact, this choice is not limited only to Youtubers; Instagram influencers, bloggers, and upcoming Soundcloud musicians can find out how to make merch; well-designed products to give back to their fans and grow their brand. 

As we mentioned, one of the most important points to consider is how you can pick an honest, good-quality merch company to work with, so you can create genuinely good stock at affordable prices. If you have these three things on lock, you're set. Listening to what the fans want is also essential, which is why many influencers decide to create various polls and Instagram posts to figure out what design, type, and sizing range will sell out the best.
Creating online stores doesn't have to be a long and tedious process. At Ucraft, we have developed a uniquely powerful option for our users to set up great sales platforms in a matter of minutes. 

Giving your followers the chance to buy merch is always a great idea, but don't forget to look into other eCommerce marketing tips too, so you know how to promote your merch better and make the most out of your store. 

If you are a content creator or influencer looking for somewhere to sell your merchandise, check out our eCommerce platform and learn more about why Ucraft is the perfect option to build an online store. Good luck!