Although 2021 might have been a year to remember, 2022 definitely exceeded our expectations. Ucraft as a company is changing by the minute, growing and evolving into something extraordinary. This year, we made the collective decision to let go of any limiting ideas and get out of our comfort zones to see how far we can take our company. Turns out, we can take it further than we imagined, and the proof is in this recap. In fact, our new slogan for our upcoming product launch is "Go Faster, Go Further," but more on that later.
In just one year, Ucraft has become significantly more diverse, providing us with fresh perspectives on many aspects, including how we work, what events we sign up for or organize, and even the steps we take to improve our current website builder and develop our new one.
2022 has been a year of change, growth, innovation, fresh ideas, and - most importantly - risks.
As the resident content writer, who has been with the company since 2019, I'm impressed at how much we've evolved as a company since I first began working here. This is why I'm here again with stats, facts, and achievements to give the best run-down of 2022 that I can.
Without further ado, let's dive in!
This year, we…
Hired 85 New Ucrafters…
What's a recap without mentioning the people behind the scenes? After all, it's the Ucrafters that make things happen! And make things happen they do, especially now that our company has grown to nearly 250 employees!
In 2022 alone, we hired 85 new employees, helping to relocate 20+ of them. That's right! To support people who want to join us on-site, we rolled out a Relocation Package for those employees wishing to relocate and work from the office. This package covers everything - from financial help to house-hunting to assistance with legal documents and permits.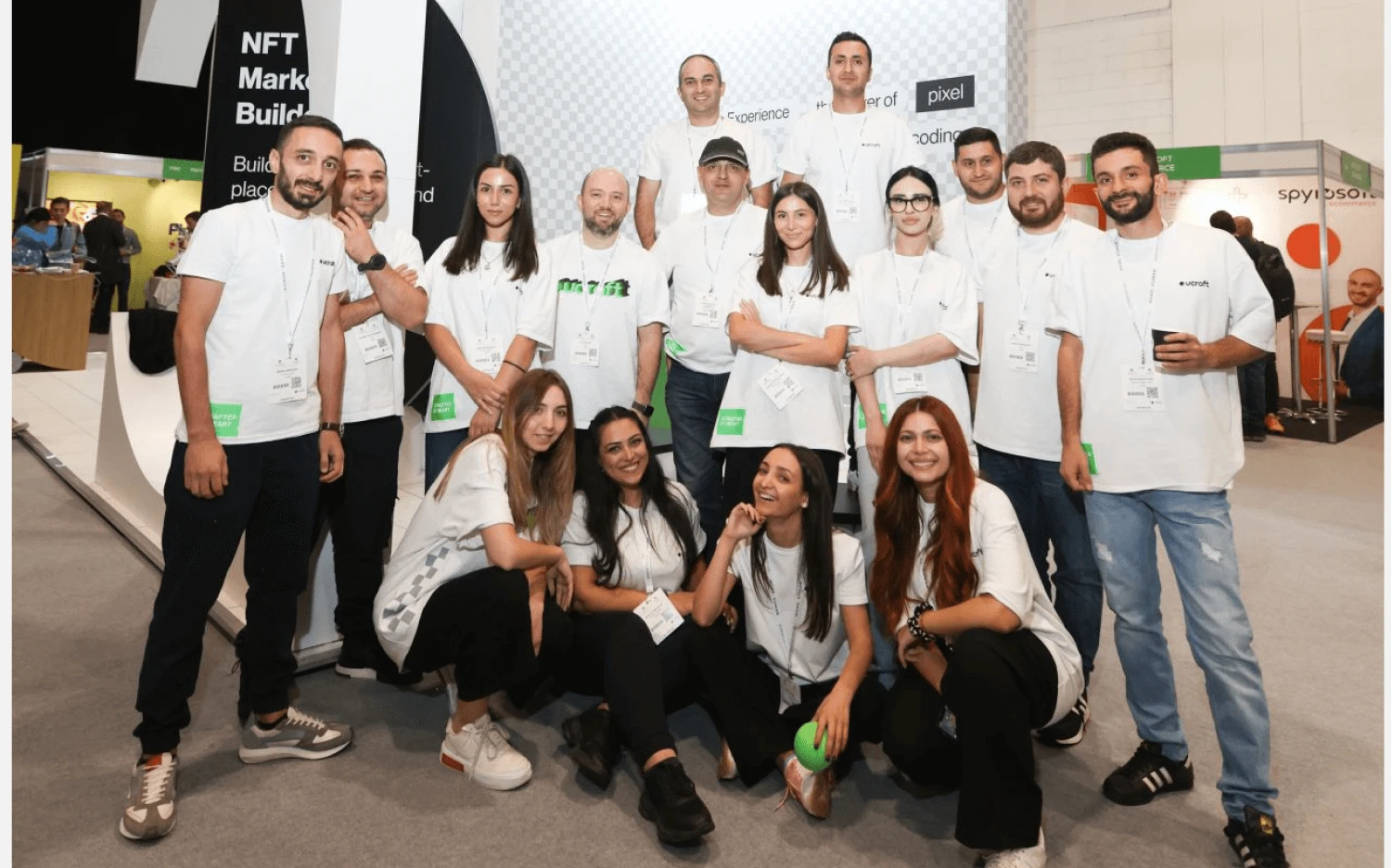 Welcomed 70k+ New Users

Ucrafters may be the ones that help the magic happen, but it can't be denied that we would be nowhere without our incredible customer base, which has now grown to over 1,000,000 users!
As we continue to develop our builder, we also do our best to add as many features, integrations, and payment/shipping options as possible. And now we're seeing the benefits of putting our users first. We've charmed customers worldwide, providing them with the tools and technology they need to create powerful websites, profitable online stores, or even mesmerizing portfolios.
We're so grateful for each and every one of you and hope you continue to stay with us for years to come, especially now that we've got some major developments up our sleeves.
Published 70+ Articles

Almost 30 years since the internet was first made available to the public, and guess what? Content is still king! Any veteran internet-dweller knows this, which is why we put an emphasis on publishing informative articles and responsive website templates. This year alone, we've published a total of 75 articles in 3 different languages.
Rather than limiting ourselves to just one topic or direction, we decided to take on a combined approach of helpful how-tos, informative long-reads, and company updates to ensure that our readers are getting the most out of our blog.
Likewise, I feel like this is a good time to announce that we've also started a SaaS Startup Guide. It's been a pretty busy winter, so, as the resident content writer (sorry), I've only managed to write the introductory piece, but trust and believe there will be more where that came from in the upcoming year.
Attended 3 Events and Sponsored 3 Organizations

Ah, one of my favorite sections! Ucrafters have become quite the travelers since traveling became, well, ok again. Yeah, let's not get into that.
We closed 2021 with the Lisbon WebSummit conference and opened this year with the Future Innovation Summit in Dubai, UAE. We also participated in the annual Barcamp conference (Armenia's largest tech event) and even took our team to ExCel London to participate in the world-renowned eCommerce Expo. As official Registration Sponsors, too, mind you.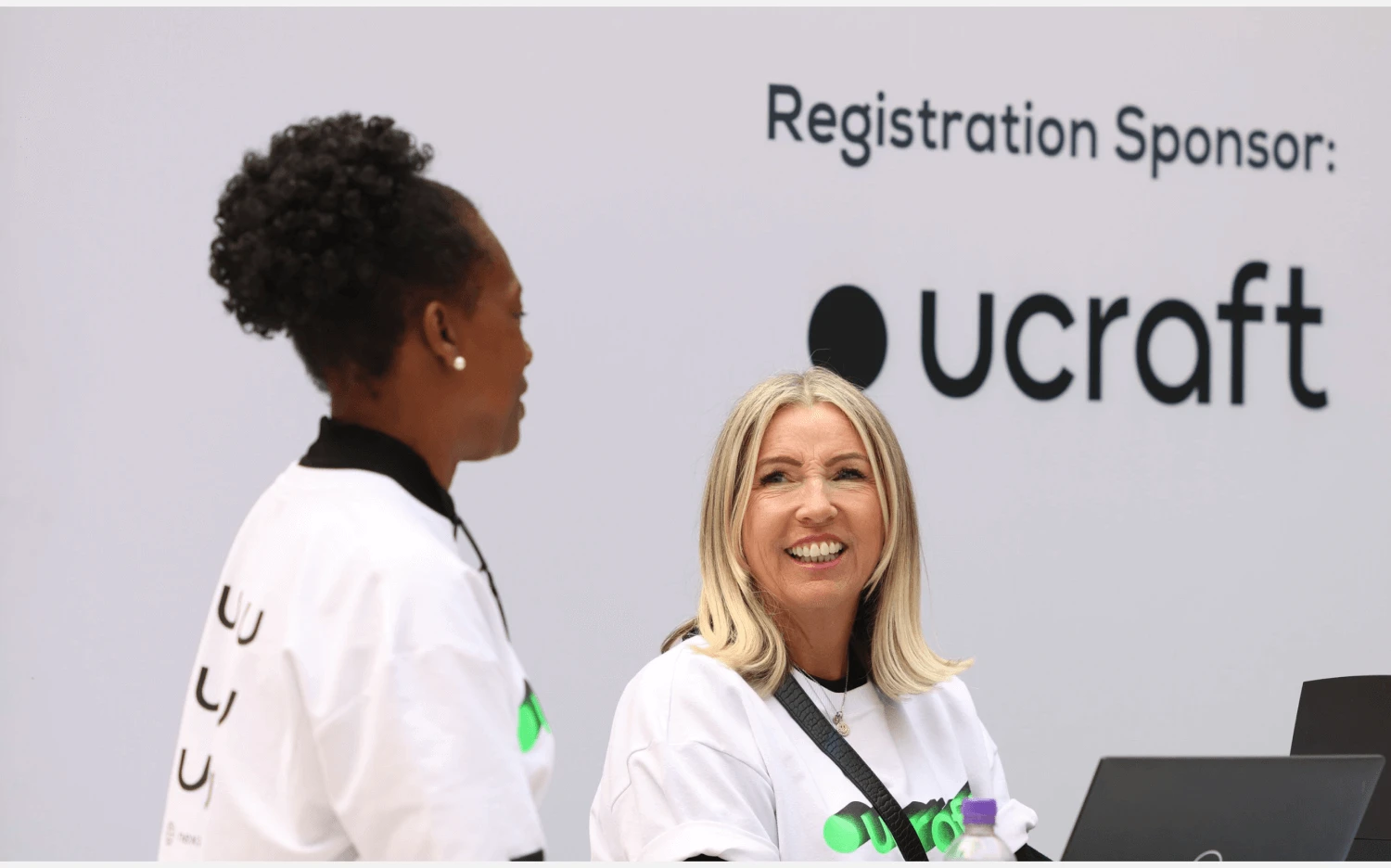 Likewise, several team members also flew across the world to San Francisco to participate in the UC Berkeley SkyDeck program, but more on that further below.
But events aren't the only thing we've participated in this year. Ucraft also managed to sponsor three local tech and educational organizations!
• HyeTech (Technology and Innovation)
• Startup School Armenia (Education)
• Koreez (Education)
Since we started out in a tiny office and have grown exponentially over the years, we felt that it was our duty to help other local organizations specializing in technology and education, considering that education is our future. The more education opportunities we provide, the more our country (and the whole world) thrives. This is why we made it our mission to empower students and tech lovers to ensure they have the same opportunities we do, and the organizations listed above are just the beginning!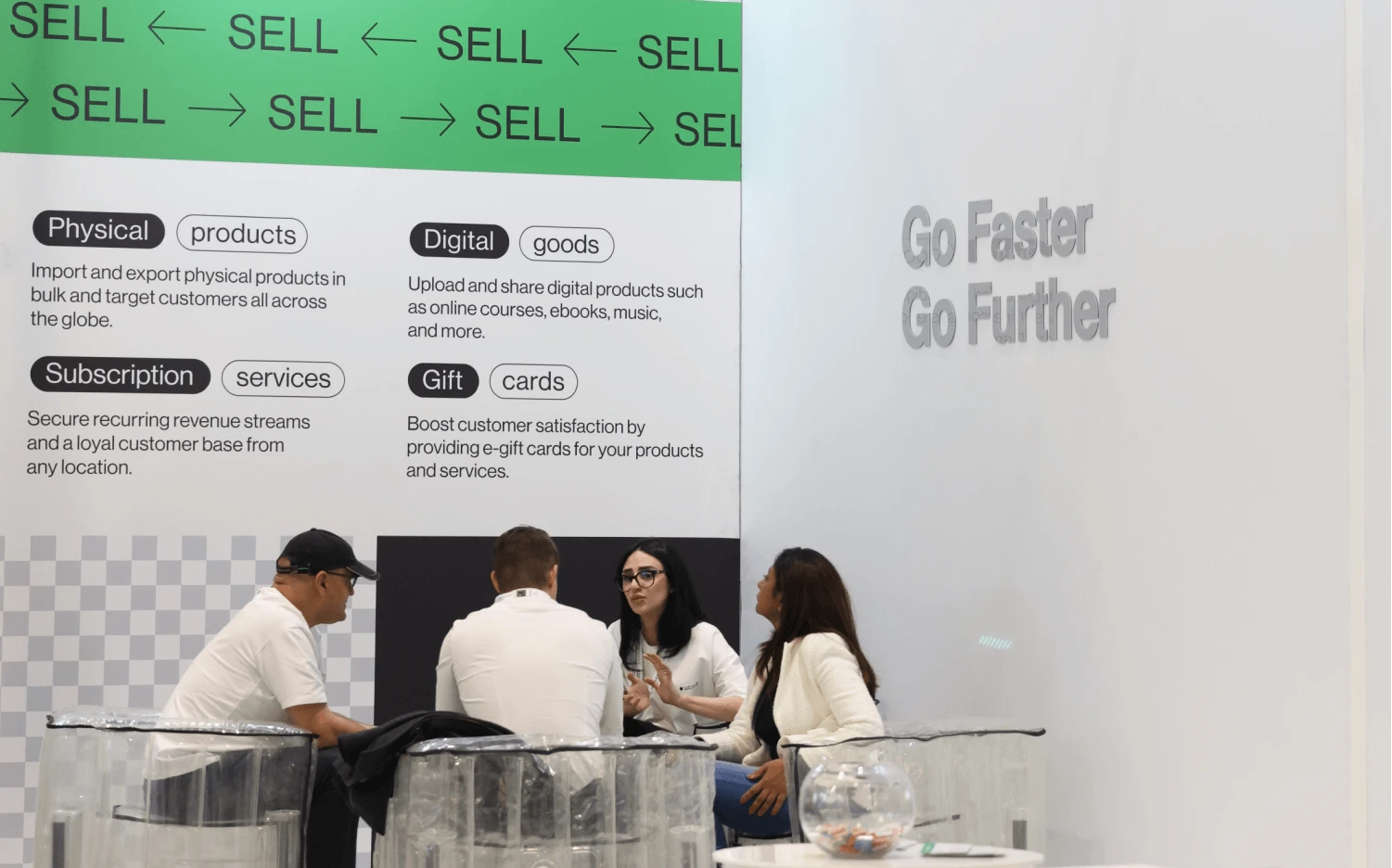 Translated Ucraft Into 2 New Languages (and Ucraft Next into 7!)
Our Translations Team alone deserves a standing ovation this year since they've been working incredibly hard to continue translating our builder into as many languages as possible. It's safe to say that we've stayed on track, and Ucraft is now also available in Spanish and Farsi.
This means that our builder is now accessible in a total of seven languages, which, considering our growing international reach, is a pretty significant milestone in itself. These languages include:
• English
• Russian
• Armenian
• French
• Arabic
• Spanish
• Farsi
What's even more exciting is that, upon launch, the languages listed above will also be available for Ucraft Next.
Became a Part of the UC Berkeley Ecosystem

Now, this one is truly a significant milestone for us since the Berkeley SkyDeck Accelerator Program is one of the top programs in the world for networking, finding sponsors, and learning from the best gurus in the field. We were lucky to work with Karén Gyulbudaghyan, an official SkyDeck ambassador who welcomed us into the program and allowed several Ucrafters to travel to Berkeley, California, and participate on-site. Since we're officially based in California, this was also an excellent opportunity to go back and catch up with some of our Silicon Valley acquaintances - a "two birds, one stone" kind of opportunity!
The whole team was also provided access to exclusive online courses and in-person consulting sessions with Karen, who helped us perfect our pitch for Ucraft Next, the new and improved version of Ucraft scheduled to launch next year.
Since our SkyDeck experience would be difficult to summarize in a single paragraph, we published a long-read article on our blog covering our own experience and helpful fundraising tips we learned along the way. Make sure to check out our Ucraft Fundraising Case Study and our exclusive offer for the UC Berkeley & SkyDeck Community.
Our company becoming a part of the top Accelerator Program in the world is a milestone to remember, and we're all very proud of this achievement.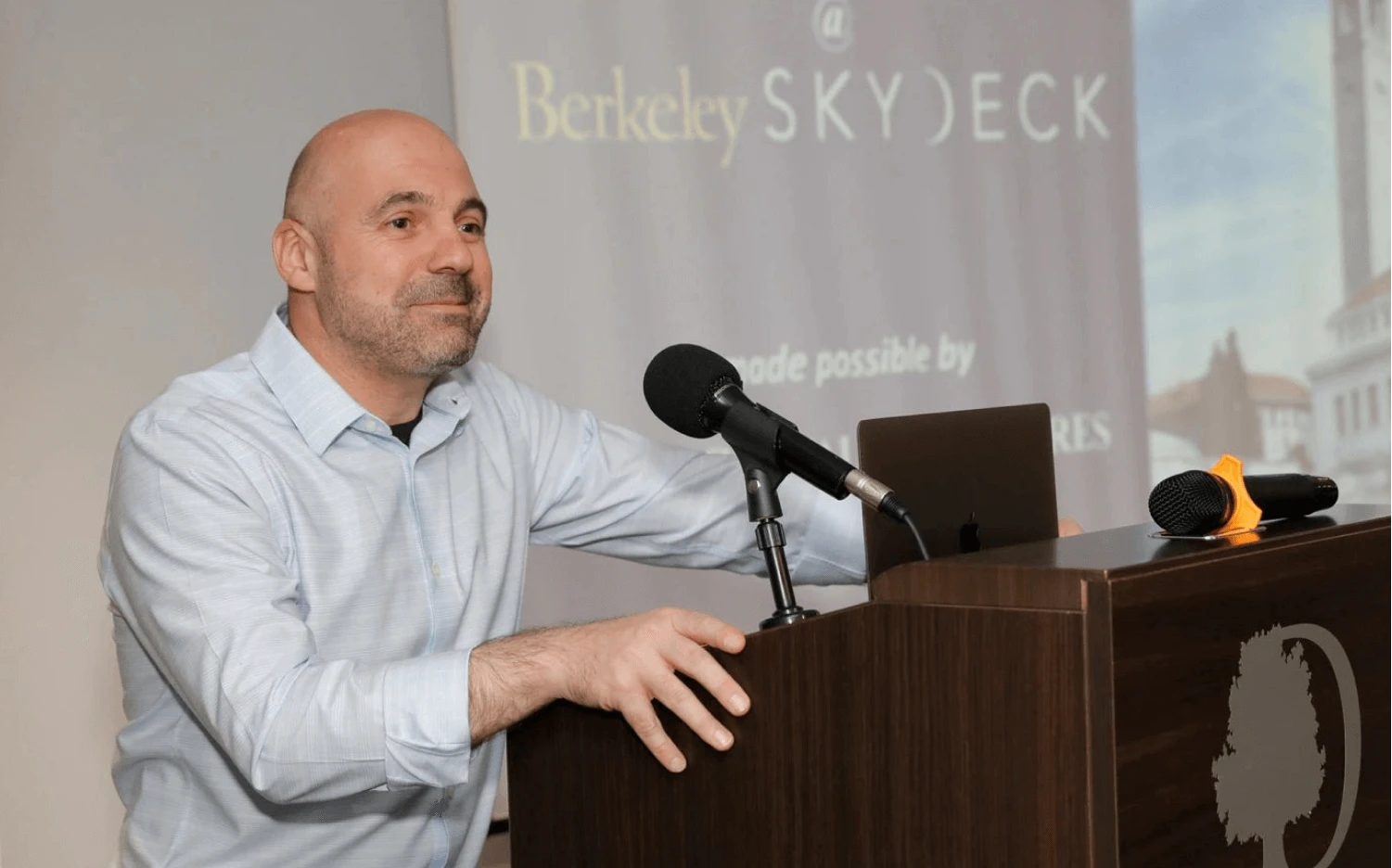 Added 80+ New Features and Integrations

2022 was a big year for significantly improving our existing website builder. Although we're putting a lot of time and effort into Ucraft Next, we also need to ensure that our current builder is in top shape. Thanks to our hardworking tech team, this has been fine since they work day and night to keep our users happy.
Regarding specific features and integrations, if we were to list all of them, we'd be here all day, and our recap article would become incredibly not SEO-friendly. Keeping that in mind, we've decided to include our top two for this year:
Pay What You Want

This pricing option allows customers to be flexible in what price they are willing to accept for selected products. You can suggest one or several prices to your customers or give customers the freedom to define the price themselves.
Integration with PeopleForce

With this handy new integration, users can automate their routine HR tasks in just a few clicks. When a user fills in and submits a form, the data will automatically be sent to the PeopleForce platform and saved as a new candidate. Time-saving in a nutshell.
Produced 20+ Company Videos

Powering up our official Ucraft YouTube channel was an important new year's resolution for us, and we've succeeded in marking it off our to-do list! This year, we published a total of 21 videos on our YouTube channel, including interviews with employees and clients, Ucraft tutorials, template showcases, event vlogs, and more.
Thanks to our amazing team of videographers, designers, and editors, we have also rolled out a special series called Craft It With U. In this series, our top customers speak about their passions, work, online presence, and why they chose Ucraft to create their website.
Ran 6 Holiday Campaigns

Here at Ucraft, we love to spice up holiday seasons with too-good-to-miss discounts and special offers. And it's not just about the offers themselves - the whole team gets together several times a year to plan out eye-catching holiday campaigns to get into the spirit, be it Christmas, Halloween or Thanksgiving.
Several weeks before the actual date, our marketing and design teams gather together to plan each tiny detail, including landing page design, aesthetically pleasing social media visuals and animations, the actual offer, and much more. This year alone, we've run six holiday campaigns, allowing our customers to get lifetime and premium subscriptions at discounted prices:
• Valentine's Day
• Independence Day (July 4th)
• Halloween
• Black Friday
• Cyber Monday
• Christmas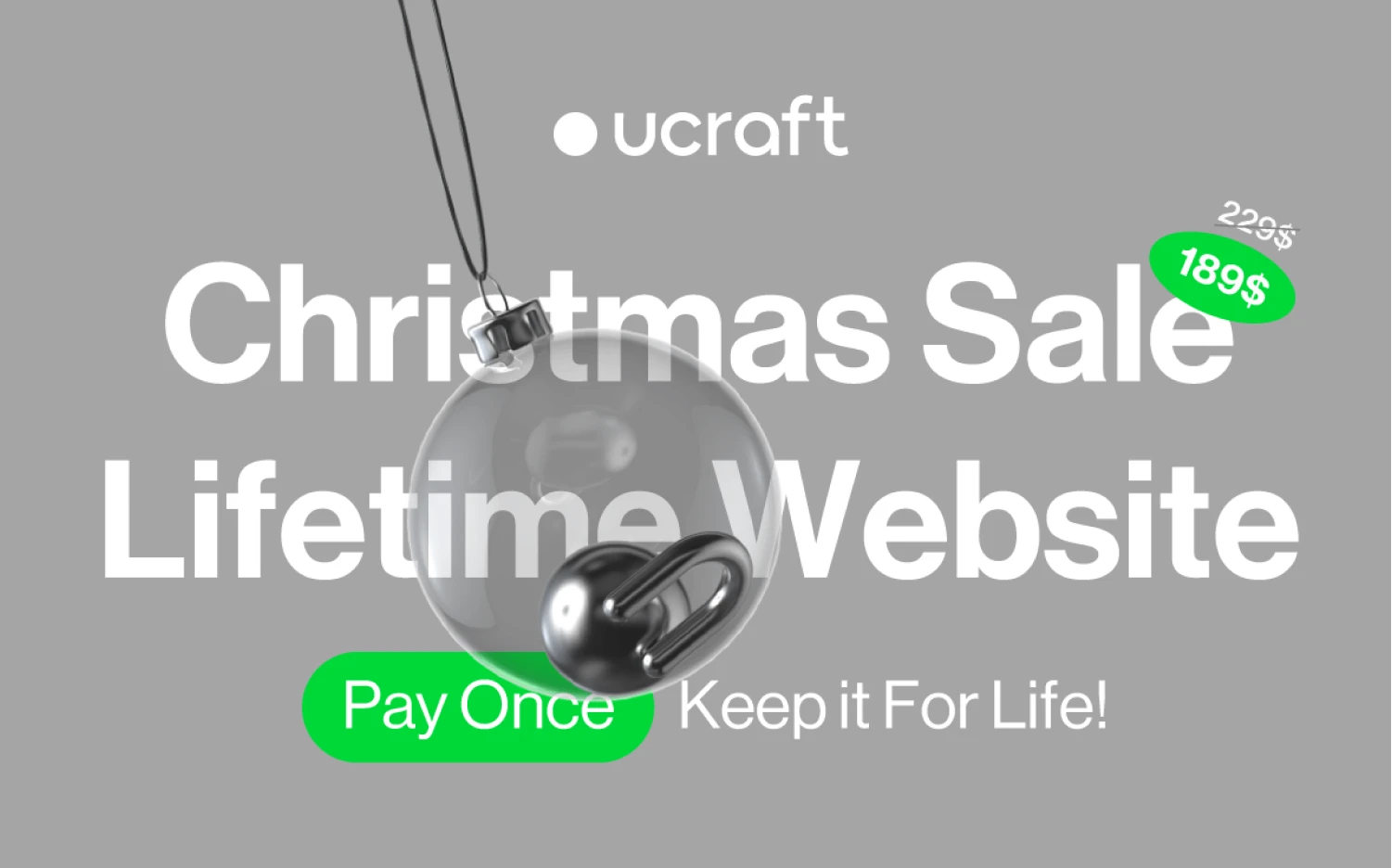 Rebranded Our Message and Style

Since the launch date of our new intelligent eCommerce solution is quickly approaching (more on that in the section below), we had to take the next step and carry out some significant rebranding. This will be covered in a separate article in more detail, especially since the word count of this recap is approaching dangerous territory, but here are some of the fundamental changes we made:
• Released a new slogan for Ucraft Next - Go Faster, Go Further (pretty epic);
• Decreased the number of dots in our logo from three to one, signifying the center point of website creation - the user!
• Changed our mission and vision to reflect game-changing solutions and a high-tech approach to online store creation;
• Updated our content tone to empowering, fun, trustworthy, bold, smart, and inspirational;
• Changed the general typography and color scheme;
• And much more, so stay tuned for our Rebranding article!
Initiated the Ucraft Next Launch Process

This is a tricky one. If you've gone through our previous recap, you were likely anticipating for us to launch sooner. Well, so were we. Until we realized that we could make an even better product. We made the difficult decision to delay launch gratification* and work on Ucraft Next some more before we launched it to the public.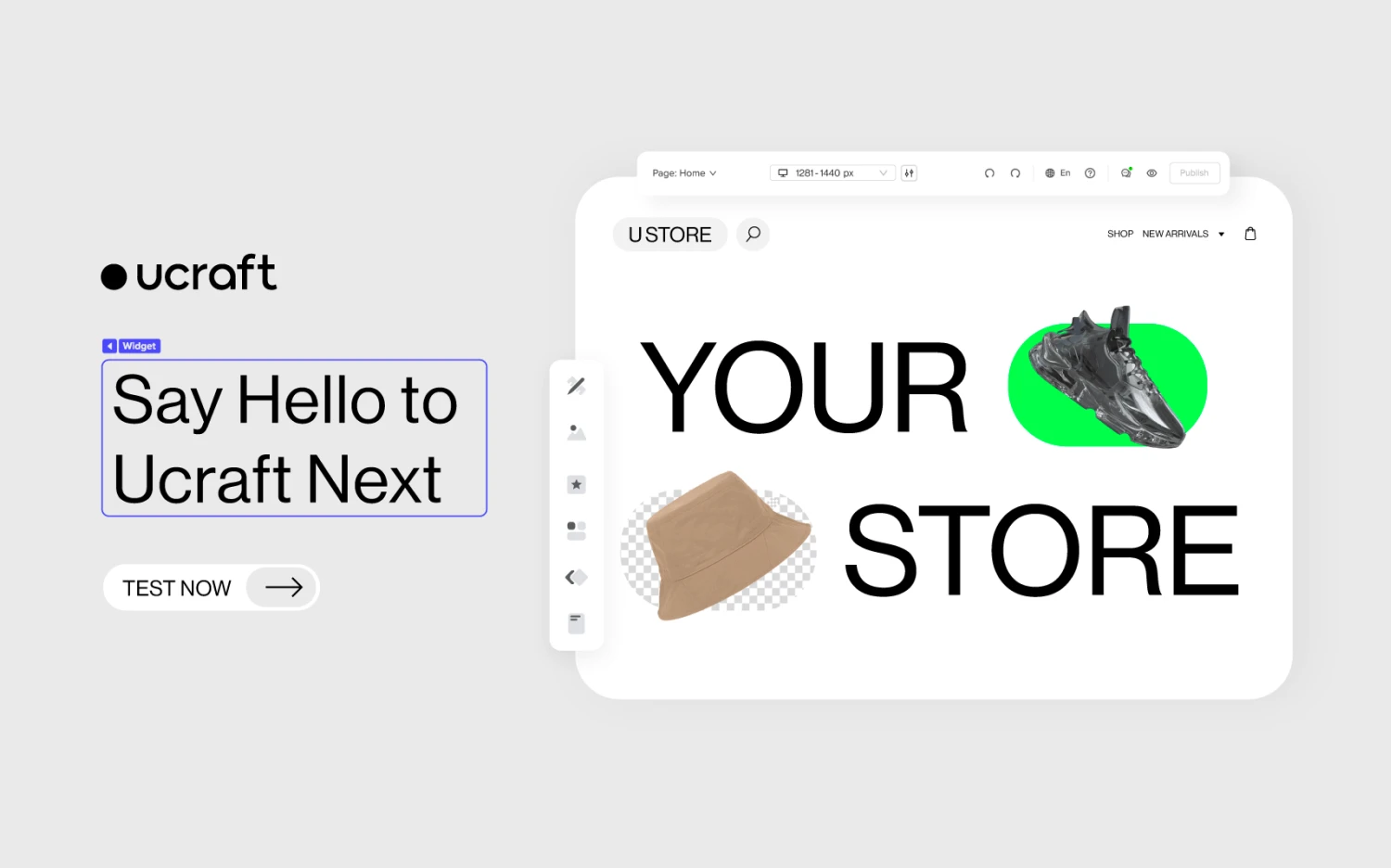 The SkyDeck Accelerator Program (mentioned above) was the tipping point for this decision. As we began to work with mentors and network, we realized the degree of influence we have in this industry as a website builder trusted by many. This means that the next version of Ucraft needs to be as close to flawless as possible, providing users with a first-class user experience and everything (yes, everything) they need to create powerful, visually stunning, and competitive online stores - no bugs or sub-par features allowed!
Likewise, our founder and CEO, Gev, has inspired us to think outside the box when perfecting Ucraft Next and view our current builder as the biggest competition instead of looking at what everybody else is doing. Obviously, many people are still missing what users want, which is why customers continue to be dissatisfied with even the top products on the market. We can't have that.
But now that we're getting closer to the release date, the whole team has been working together to create the most epic launch campaign on the planet. Apple, Tesla - it's our time to shine. Humor aside, we're planning on going global with Ucraft in the near future, and we'll be starting with the MENA region due to a high demand for automated and intelligent online store solutions.
For now, you are free to test the Beta version of Ucraft Next. In fact, we welcome it since our team relies on existing customers and interested parties to leave their feedback. That being said, check out Ucraft Next Beta (linked below), and take a minute or so to let us know what you like and what improvements you would prefer to see.
Remember, every response matters! Your feedback will not go unnoticed, and that's a promise.
*Delayed launch gratification - a definition coined by me (resident content writer, hello) to explain the process of delaying a SaaS launch to improve the product rather than experiencing an immediate sense of gratification by launching a product that still needs improvement.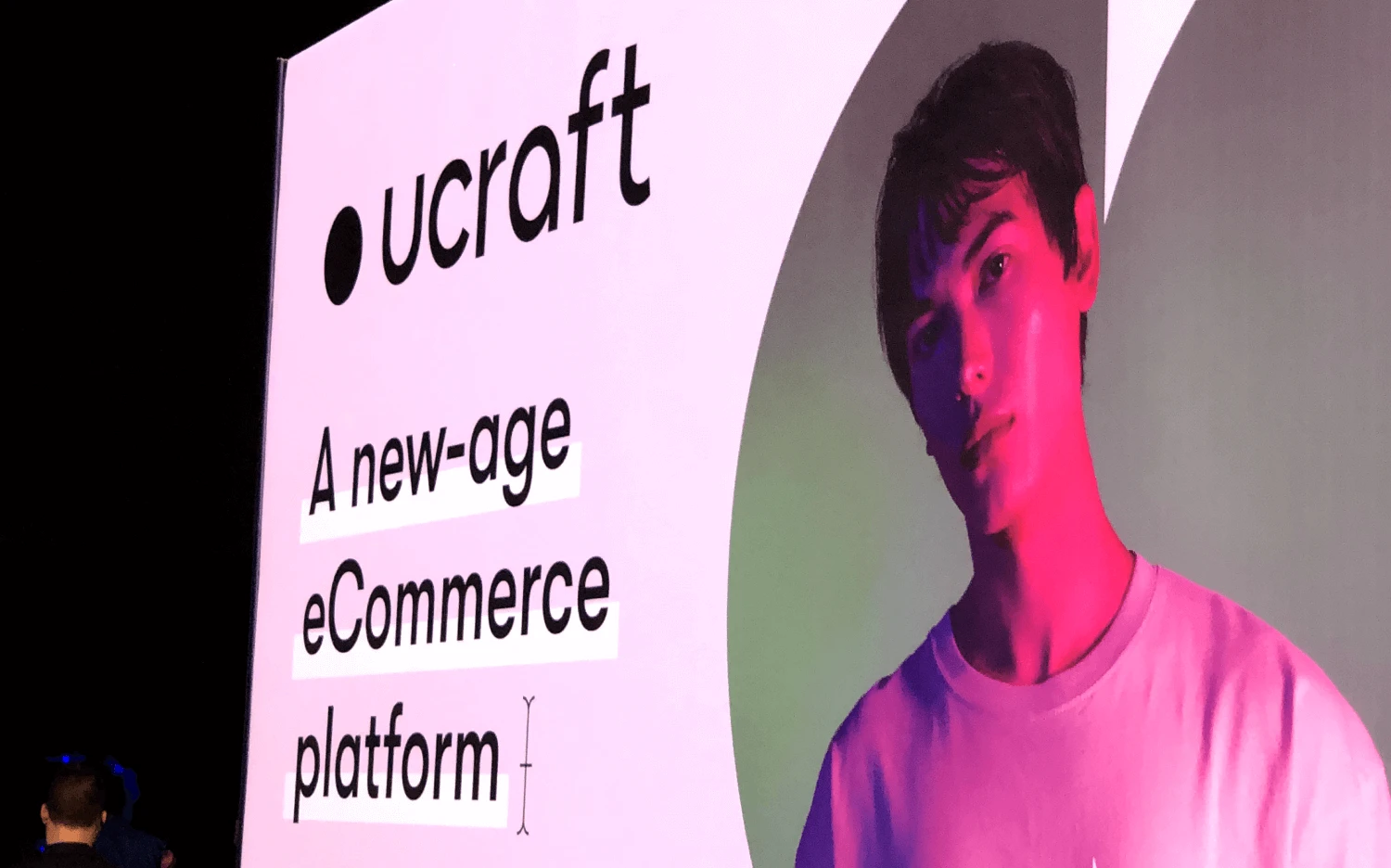 In 2023, We Are Planning To…
Enter the Metaverse

To kick off 2023, we have decided to take the next step and launch Ucraft Next in the Metaverse. No pun intended. Our company will have a solid and exclusive spot where anyone can visit Ucraft in the virtual space, meet our (virtual) employees, ask questions, voice any concerns and even create a new project with us! Cool? Cool.
Initiate Ucraft Creative Lab

Ucraft Creative Lab was created this year as an experimental solution to personalized web design services. The main goal is to deliver timeless design solutions and assistance to our clients, which will continue serving them for many years to come. This includes offering branding and design services to both businesses and individual users via building their website from scratch or enhancing an existing one.
We've tried out the Creative Lab locally, and it was a hit with local businesses. This is why we've decided to launch it as an official service later next year, which will include the following:
• Website and landing page design
• eCommerce/online store design
• Design changes on existing websites
• Maintenance
We'll also be using the newest version of our builder, Ucraft Next, which will enable our design team to create pixel-perfect websites and guarantee customer satisfaction.
Launch Our Partners Program

You asked, and we delivered. This program will be for anyone, agencies and freelancers included, who designs sites for clients. As a Ucraft Partner, you gain access to exclusive benefits such as targeted training, account management, priority support, revenue sharing, and more. Ideal for webmasters, design agencies, and marketing organizations.
-
So, that's a wrap. As usual, I, your favorite resident content writer (I think my team is going to kill me for overusing this joke), was planning to write a cute, neat little sum-up of what we've done and achieved this year. And now, 2500+ words later, I realize that this is an impossible feat. In fact, there were some sections I had to omit because this was about to become a dissertation.
Jokes aside, this year has been game-changing for us. So many new achievements, opportunities, and challenges we honestly didn't know where to look. It's a good thing there are now almost 250 of us to help keep the focus.
Stay tuned for more, and feel free to give us a follow on LinkedIn, Facebook, Instagram, and Twitter.
Have a Happy New Year!
With love,
The Ucraft Team

And me, resident content - ok, now I'm running.