When starting a business, the main goal is to find the right niche that will bring in a profit. However, it's even better to identify a business model that will generate a steady monthly income. Setting up a subscription service is a remarkable opportunity for every successful business. In this article, you will discover the best business models to generate recurring income and secure loyal customers.
What is a Subscription Business?
The subscription business model is when a customer pays a set price at set intervals to access a product. This pattern was pioneered by book and newspaper publishers in the 17th century and is now used by many companies, websites, and streaming platforms like Netflix and HBO.
This creates a predictable and steady income stream from subscribers for the entire agreement period. Not only does it significantly reduce the uncertainty and risk of your business, but it often offers payment in advance while allowing customers to use your services as long as they pay. You can start a loyalty program or offer exclusive discounts to create a positive relationship with your clients.
Clients may find subscriptions convenient if they believe they will gain access to service regularly, which could save them money. With the repeated delivery of a product or service, the customers also save time - a significant advantage. Therefore, it is very likely that your customers will extend their memberships. Ideally, this business model should serve the customer's and the provider's best interests. A satisfied client is likelier to renew their membership and possibly at an increased rate.
You can offer personalized content/services and lower-cost customer options. This model can turn one-time clients into loyal customers willing to pay a monthly fee to access their favorite products.
If you feel like this may not be the right niche for you, consider checking out the top eCommerce trends of 2022 and picking another niche. However, we wouldn't jump to conclusions just yet - a subscription business is a great alternative to selling physical goods, as described below.
How the Subscription Business Model Works
The satisfaction of receiving a personalized package of products has become a big attraction for consumers today, especially considering the pandemic had confined us all to our homes. Now is the right time, as this type of business model is becoming a growing niche.
This model means that your customers are charged regularly (usually monthly) for a product or service your company delivers. The customers can choose how long they want to receive your services, as most companies offer them the possibility to renew or cancel their memerbships anytime.
The subscription can be regarded as a contract between the customer and the business owner. The customer is willing to pay repeatedly while the company provides the products/ services that the clients need.
Benefits of a Subscription Business Model
• Higher conversion rates due to lover costs
• Predictable monthly revenue
• Lower acquisition costs
• Customer loyalty
• A strong bond with your customers
• It's easier for the business to up-sell and cross-sell
And the best part - you don't even need to have an office. In fact, the subscription niche entails that you can easily start your business from home.
How to Start Your Own Subscription Business
First, you must be flexible about the benefits you're offering to your loyal customers. You also need to know your audience and learn more about their preferences. This way, you can create personalized content/ products that you can include in their subscriptions.
Suppose you are new to this specific business community. In that case, the best strategy is to offer limited access to your product or service for free, then invite customers to sign up for a more extensive premium selection if they like your products. This is called a freemium model. You can also include several benefits that only subscribers have access to.
One of the most important things you need to consider is your online presence. From a business point of view, if you don't exist online, you don't exist. The pandemic has proved the point. There are many sales channels for eCommerce that your business can benefit from.
You need a precise online strategy to run any successful business. Building, designing, and structuring a great website requires constant work and improvement. After your site is ready, you can start promoting your business on social media platforms.
Essential Steps for Starting Your Business Subscription
• Decide on your offer;
• Create a pricing strategy;
• Offer occasional gifts/ benefits and personalized content/services;
• Create a reliable billing system;
• Improve the user experience;
• Deliver flawless customer service;
• Include a call-to-action button on your site that leads to the subscription option;
• Explain to the customer the benefits in terms of time, money, and services.
Last but not least: while trends come and go, they can inspire the right approach for your business.
Choosing the Right Subscription Business Model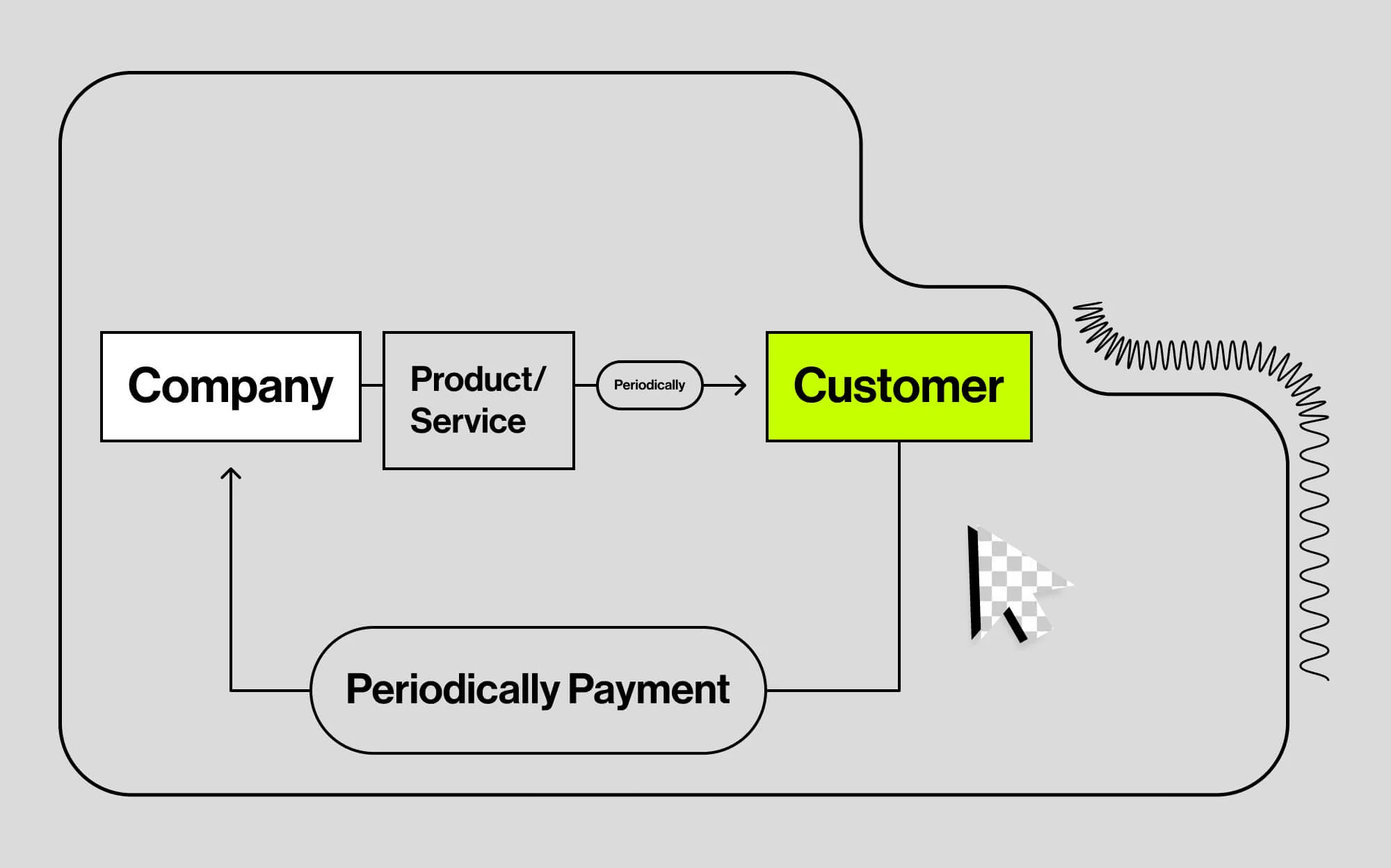 In a business model where your customers subscribe directly to your services, you need to establish the best strategy: the customer is willing to pay regularly, and your business keeps growing and making a profit. There are many subscription model business ideas, but you must determine what makes your services unique.
To improve the customer experience, you also need to research your customers' profiles. What is their average income? - this is one of the most critical questions you must ask yourself. How much money are they willing to pay monthly for your services? These answers will help you determine the best pricing strategy for your business. After you clear this aspect, you can focus on choosing the suitable model for your business.
Here are a few examples of successful niches.
Subscription Business Models
• eCommerce - an eCommerce subscription has a standard online store and offers recurring purchases to its regular customers
• Refill - a refill subscription is all about convenience and automation. After signing up for your service, your customers will receive a weekly, monthly, or quarterly refill of items to replace the ones they used previously.
• SaaS - SaaS (software as a service) refers to software companies that sell their digital products as online subscriptions, as opposed to one-time payments (e.g., Adobe Suite, Microsoft)
Following the right trend, we will launch our new product soon, Ucraft Next, and we will have a membership that provides physical products and services.
Mistakes to Avoid When Starting a Subscription Business
If you plan to start a subscription business, it is essential to analyze every aspect of your business, from your strong points to your weak ones. Remember that every business is different, and no strategy will guarantee your success. However, there are a few Dos and Don'ts that you need to consider when starting a business in this niche.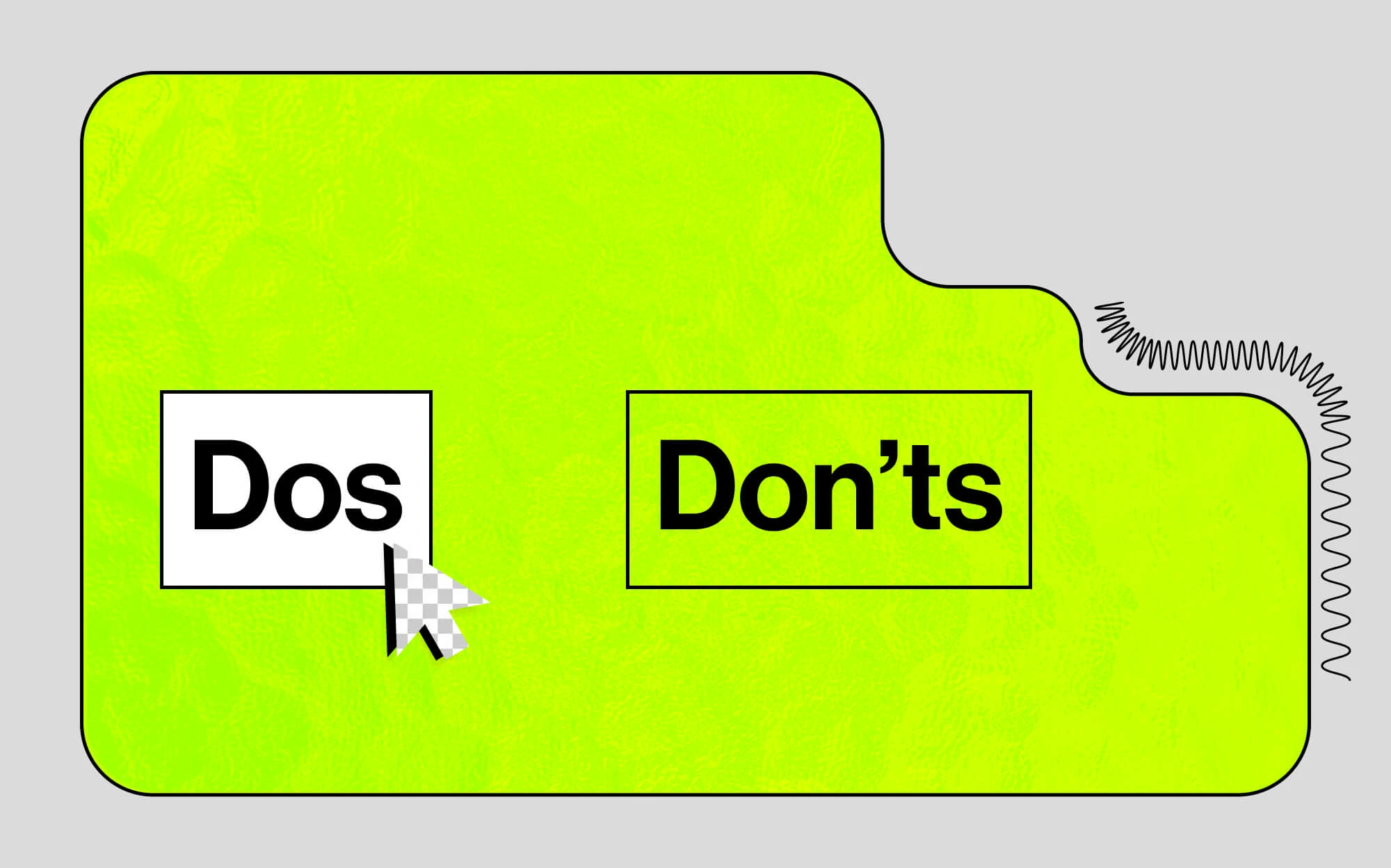 The Essential 'Dos' of Starting a Subscription Business
• Discover and develop your niche;
• Be present on the leading social media platforms;
• Develop and diversify your marketing strategy;
• Offer different subscription levels (basic, premium, etc.);
• Send newsletters and regular updates;
• Offer exclusive discounts to your customers;
• Create a loyalty program;
• Ask for feedback;
• Give incentives to your subscribers for referring friends;
• Make sure your website is working properly;
• Constantly refine and improve your services/ products;
• Follow eco-friendly and sustainable practices.
You must consider all these modern marketing tools to build a loyal customer base. Furthermore, you also need to keep an eye on the competition. This is why competitive intelligence can help you strengthen your brand and bring you more subscribers.
The Main 'Don'ts' of Starting a Subscription Business
• Don't make the process of unsubscribing too difficult;
• Don't become obsessed with monthly sales;
• Don't disregard your customers - find out more about their preferences and send them personalized messages;
• Don't ignore the importance of customer support;
• Don't underestimate the value of your products;
• Don't focus on quantity over quality.
Also, remember that price shouldn't be your main competitive advantage. Instead, you can focus on creating a loyal customer database that trusts your services/products. This way, the process will become a natural answer to their needs.
Conclusion
People love exclusivity. Being part of a club makes people feel included while also offering plenty of benefits. The best subscription business model creates a safe environment where subscribers can access discounts, member benefits, lower shipping costs, durable products, and premium services. If you create a great product and provide an affordable subscription to your customers, you can make sure your business will thrive.