Today, it is difficult to find someone who does not have at least one social media profile. Some people use it to communicate with friends and like-minded people, others use social media to show off, and lastly, others read the latest news or entertainment content on it. But then, there are those who make money through social media. How do they do it? With influencer marketing! The goal of this article is to explain to you how to use tools to do influencer marketing effectively. 
 
Reasons for Advertising on Social Media
Social media is a platform for hosting almost any content: text, photos, illustrations, links, video, audio and more. Some forms of content are sharpened for certain formats. For example, Instagram focuses on images and video, and YouTube specializes in video only.
Social media provides a ready-made audience that brands can target. On social media, users often voluntarily share private information, like gender, age, marital status, education, geography, work and interests, helping to create a portrait of the target consumer.
 
Social media also makes advertising that much easier. Its mechanisms are often easy-to-use and fairly cheap. For example, Facebook gives an opportunity to segment target audiences carefully, and the price for placing ads starts from 10 cents per click. The marketer decides for themselves how much they are willing to invest in advertising, in an area where the entry barrier is low and everyone can participate.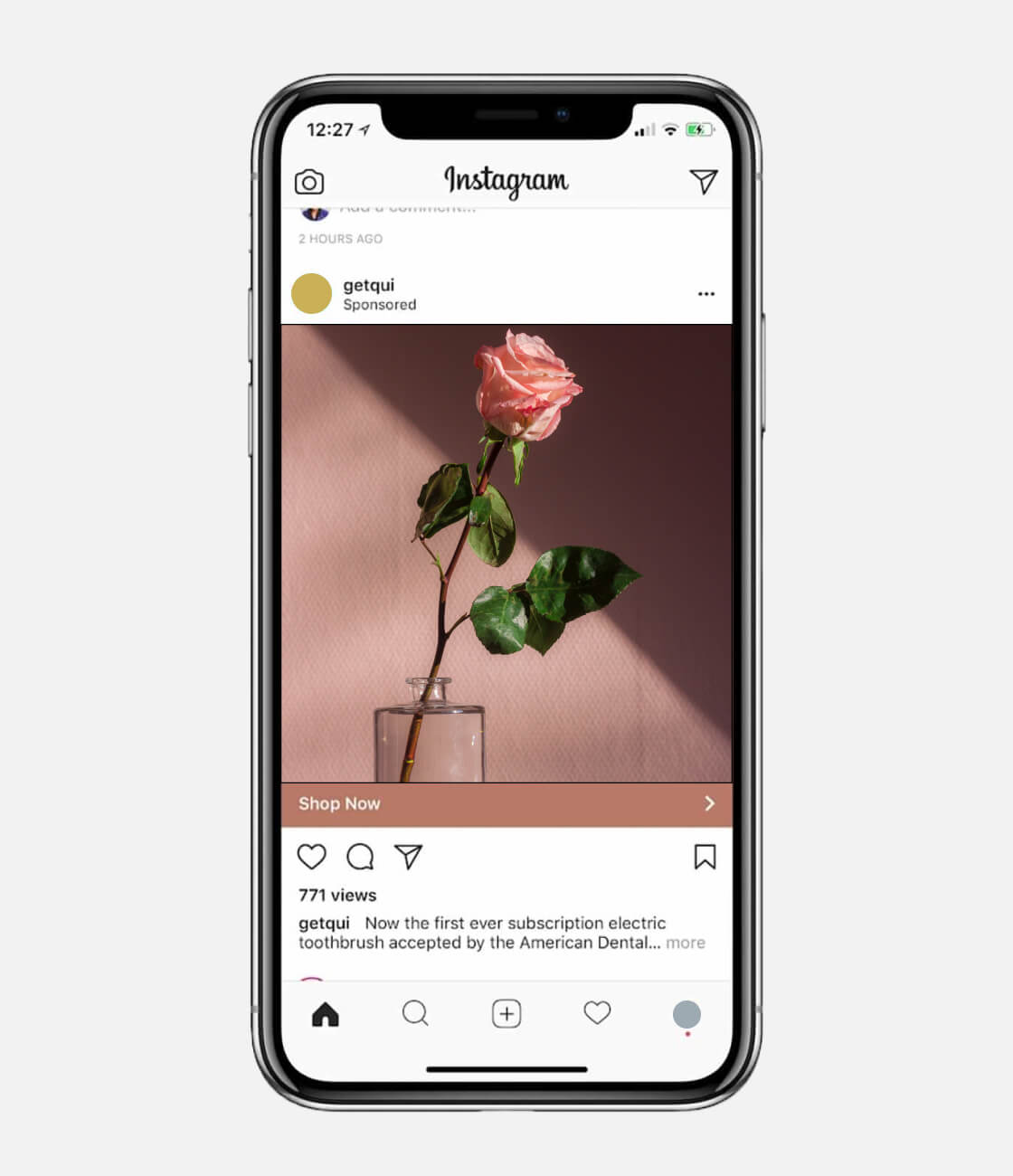 The Nitty-Gritty of Instagram
Instagram hosts images, short videos, stories and now, IGTV, where users show appreciation through comments and likes. It is worth noting that Instagram is the second most popular social network (after Facebook), so it is not surprising that many entrepreneurs and businesses alike actively use this platform for advertising. In addition, it is worth remembering that Instagram is a mobile network. That is, most users access it from phones and tablets.
What Are the Biggest Benefits of Instagram in Terms of Advertising?
Instagram is one of the largest social networks in the world - more than 500 million users are active on the platform every day.
 
Advertising on Instagram involves more than Facebook or Twitter so there are more chances to get conversions from Instagram.
 
Instagram advertising only requires you to have a Facebook page.
 
As for influencer marketing on Instagram, then:
76% of influencers claim that it is creative freedom that encourages them to partner with brands;
 
58% of marketers believe that content created by opinion leaders is better perceived by the target audience.
 
What Is the Heart of Influencer Marketing?
The essence of influencer marketing is that an influencer can earn income virtually, simply by promoting a product or service. In return, they will get paid for attracting potential buyers.
It is worth noting that sometimes the advertiser does not pay for the promotion, but for the specific action. If your follower simply clicks on the link but does not purchase anything, then an influencer will not receive commission. Therefore, it is important for an influencer to choose exactly the product or service that will interest their audience.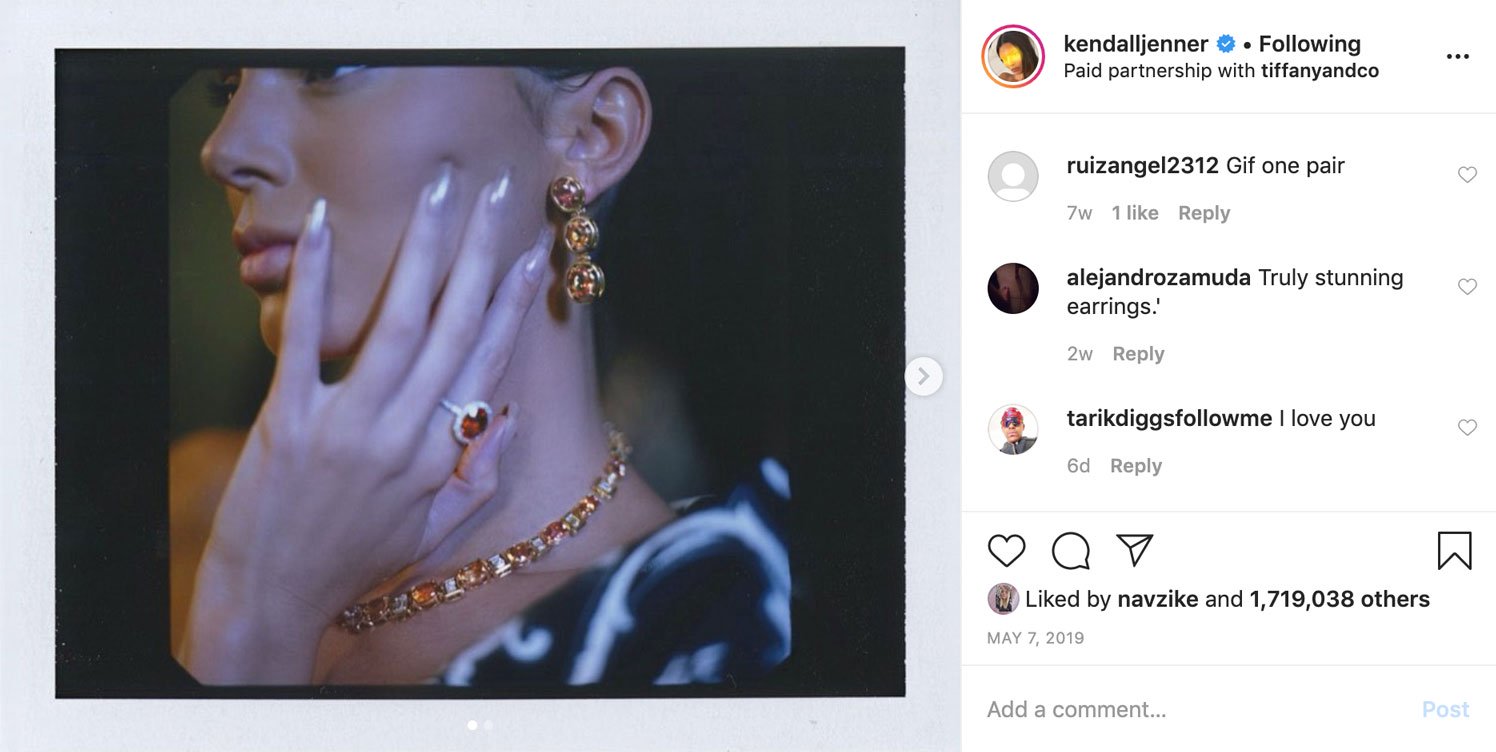 The Essence of Potential Instagram Partnership
The key factor here is trust! Today, many influencers are perceived as so trustworthy that celebrities fade into the background.
A reliable influencer has the following characteristics:
A wide network of followers 
 
Interest in distributing helpful tips
 
Knowledge of current trends 
 
The desire to solve other people's problems with the help of the goods or services an influencer promotes.
 
How to Start Earning on Instagram
Sharing beautiful photos or videos is not enough. A reputable influencer needs to create an experience. Due to the growth of eCommerce, consumers have become increasingly dependent on the feedback from others. There is no doubt that you have already helped a brand obtain income from influencer marketing without even knowing it. For example, you may have already recommended your friend to buy a party dress from H&M.Influencer and fashion blogger Julie Sariñana and model Ela Velden are actively promoting this brand on their Instagram accounts since they really love the H&M look.

For businesses, I would recommend analyzing the top influencers in your industry who will provide the best advertising for the product and attract the most potential new buyers. 
 
Tips on Marketing Successfully - For Influencers
The first step is to find companies that you want to partner with and ask them about collaboration opportunities. It is best to partner with brands whose products you like and use often to increase the authenticity and reliability of your posts.
After you establish a successful relationship and get collaboration approval, it is time to consider content. Photos are the core. Advertise a product that is part of your lifestyle. If you have challenges coming up with captions, The Word Point can help generate quality text ideas that will entice your audience.
Demonstrate how you use the product and what you enjoy most about it. If you posts feels authentic, you will gain credibility and trust from your followers - and more brands will be likely to partner with you.
Encourage your subscribers to make a purchase using features such as SWIPE UP in Instagram Stories, or guide them to the company's website through your blog or biography.
Do not forget to edit your biography, adding a product link and add a call-to-action in your post!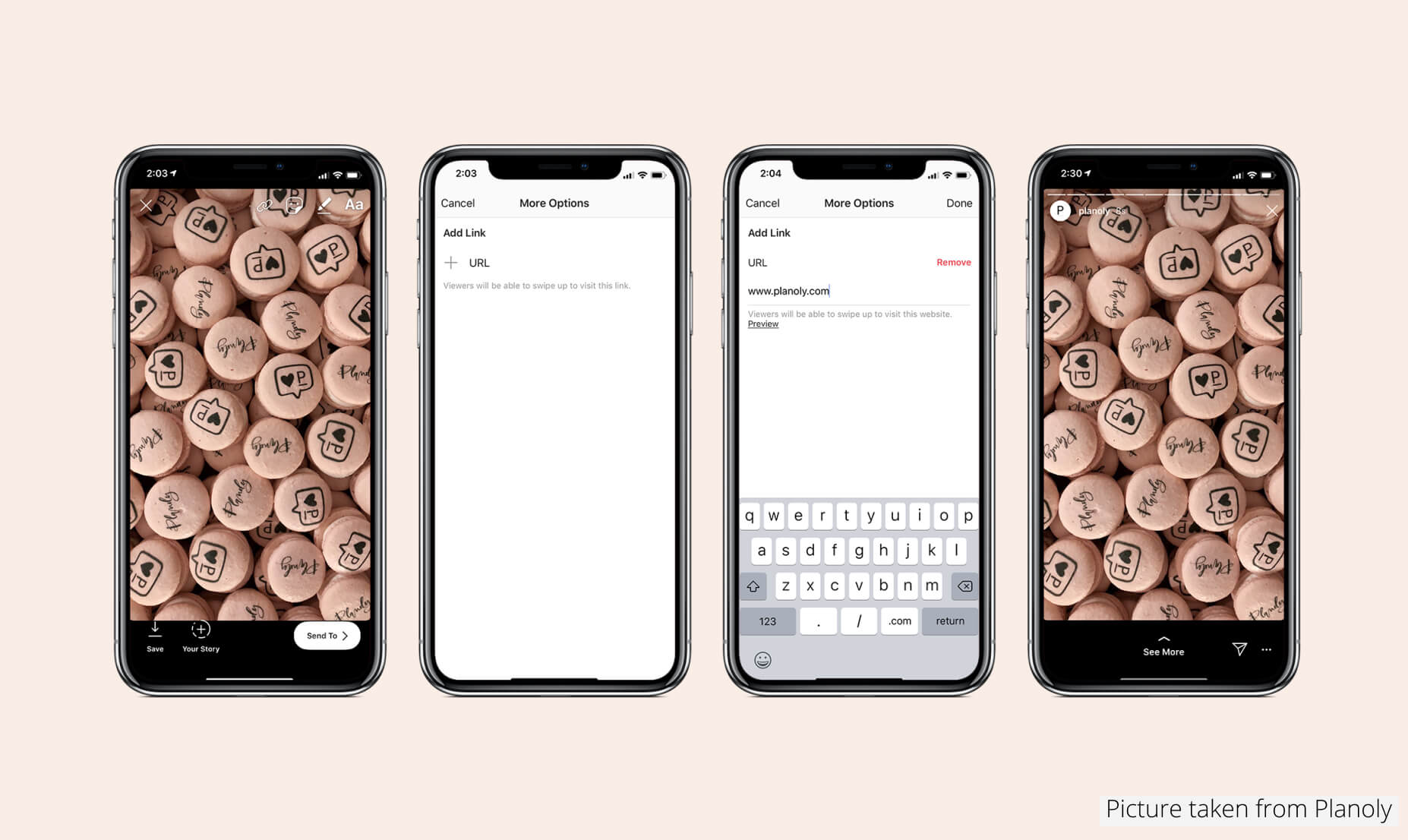 The Most Common Mistakes to Avoid
If you want to increase conversion, then you need to know about common mistakes.
Marketing the Product That Your Audience Isn't Interested In
This is the most common mistake in influencer marketing. Here, you need to take into account not only your preferences but also clearly understand the desires and pain points of your audience. The product that you promote should solve their problems while simultaneously satisfying desires.

Now you need to reflect all this in your content, focusing first on the problem and then on its solution! Think about shampoo ads. At first, you see a disgruntled person with dry hair. And then you see the miracle of the product, that makes the hair gorgeous and then the person shines with happiness. Here is an example how Schwarzkopf used influencer marketing to promote its goods.
Hashtags Do Not Work!

And this is a real mistake! The truth is, hashtags help your target audience find and follow you. Let's go back to the shampoo example. if you add a hashtag, like "luxurious hair," then you will likely be seen by users interested in hair care. 

No Call-to-Action

An example of a call-to-action is a phrase like "click here to learn more." Use a call-to-action in each post so your followers clearly understand what are you asking them to do. Judge for yourself, when you see beautiful shoes, and here you are offered a discount when you visit the website, you might just visit the website. 

Hide Partnerships
 
Many influencers hide the fact that they have partnered with brands.Disclosing partnerships establishes trust between you and your followers. Since this eliminates fraud and gives confidence to your subscribers. That is why, 54% of customers say that there is not a problem for them if an influencer makes an ad, of course, provided that the offer is really interesting.
Spam Products
 
Find a middle ground between promoting products too much or not enough. Too much promotion can have a negative effect on the legitimacy of your promotions and the interest of your followers. Remember that you should not advertise your brand too often. Unfortunately, there is no universal formula to find out the frequency of your posts that will be perfect. I recommend proceeding with common sense in order to gently remind your subscribers about the product or service without being intrusive.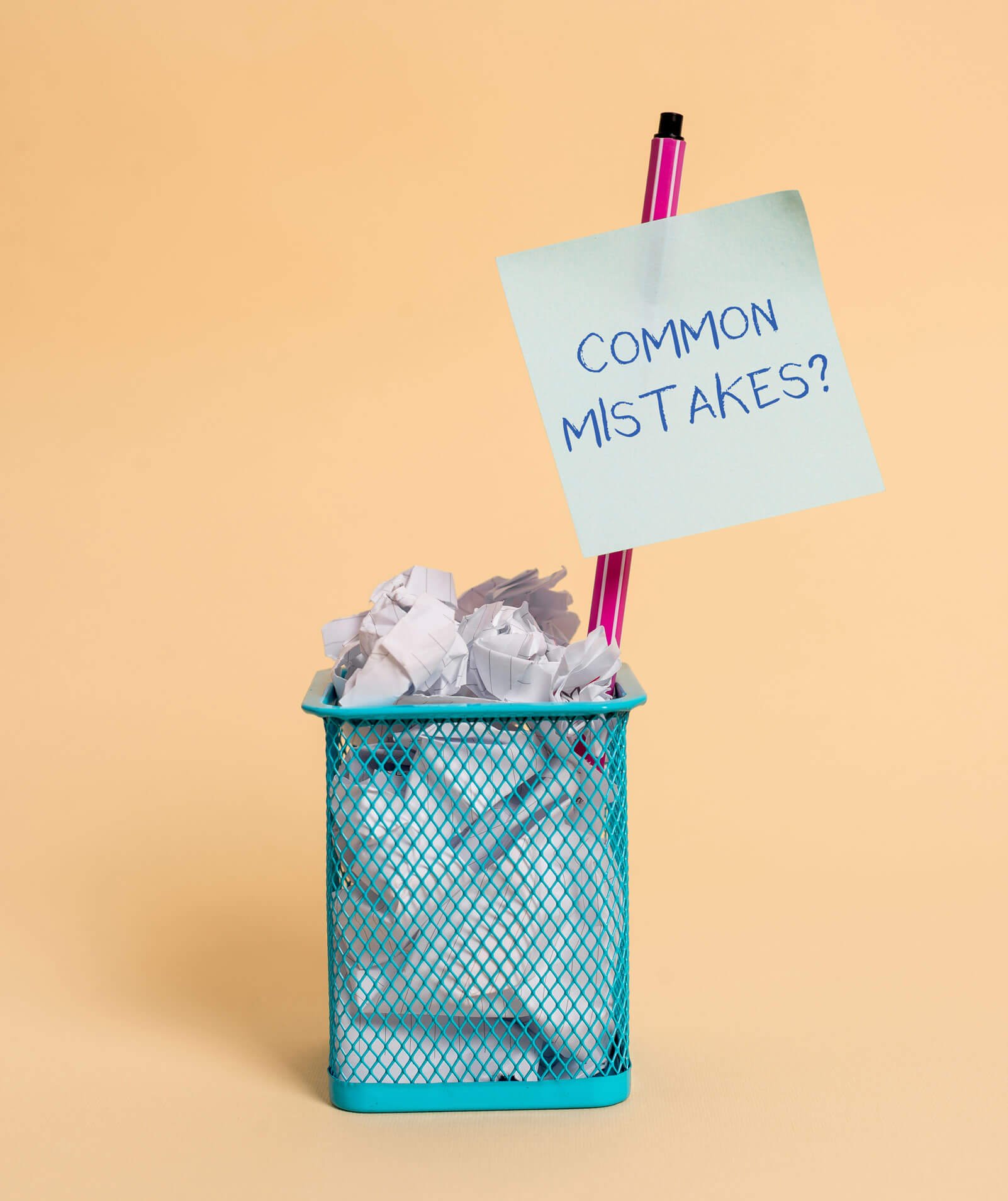 Concluding Words

Achieving success in influencer marketing and earning an income is not as difficult as it may seem. The main thing for brands is to develop the right marketing strategy and collaborate with reputable influencers. I hope that my tips will help you to look at Instagram opportunities from another point of view and become the start of your influencer career. 
 
About the author: Frank Hamilton is a blogger and translator from Manchester. He is a professional writing expert in such topics as blogging, digital marketing and self-education. He also loves traveling and speaks Spanish, French, German and English.