In 2022, all successful organizations should have a website, including nonprofits. It's a place to direct your members and donors to find information, testimonials, and updates. Having an online presence also allows your nonprofit to generate new leads and get people talking. This is especially true as online donations continue to grow each year, with more than half of millennials, gen Xers, and baby boomers preferring to donate online. 
As a nonprofit, you want your website to stand out among the competition, have a clear and concise message, and turn your visitors into members and donors. Website building can be tricky if you're a beginner, but you don't need to be a web developer to create an eye-catching and engaging nonprofit website. 
Let's find out what a nonprofit website is, why you need one, and precisely what to include. 
What Is a Nonprofit Website?
A nonprofit website is very different from a standard organization's website; its purpose isn't to sell a product or service, but rather it aims to persuade people to support their mission. It's a fundamental way for a charitable organization to engage with the community and encourage people to get involved or donate. 
What Should a Nonprofit Website Include?
When you create a nonprofit website, you need to consider the structure and layout of the site. Ucraft provides many templates for you to begin building your nonprofit website, and browsing through the options will allow you to see what is popular and works well. Imagine it from a visitor's viewpoint who clicks onto your website for the first time.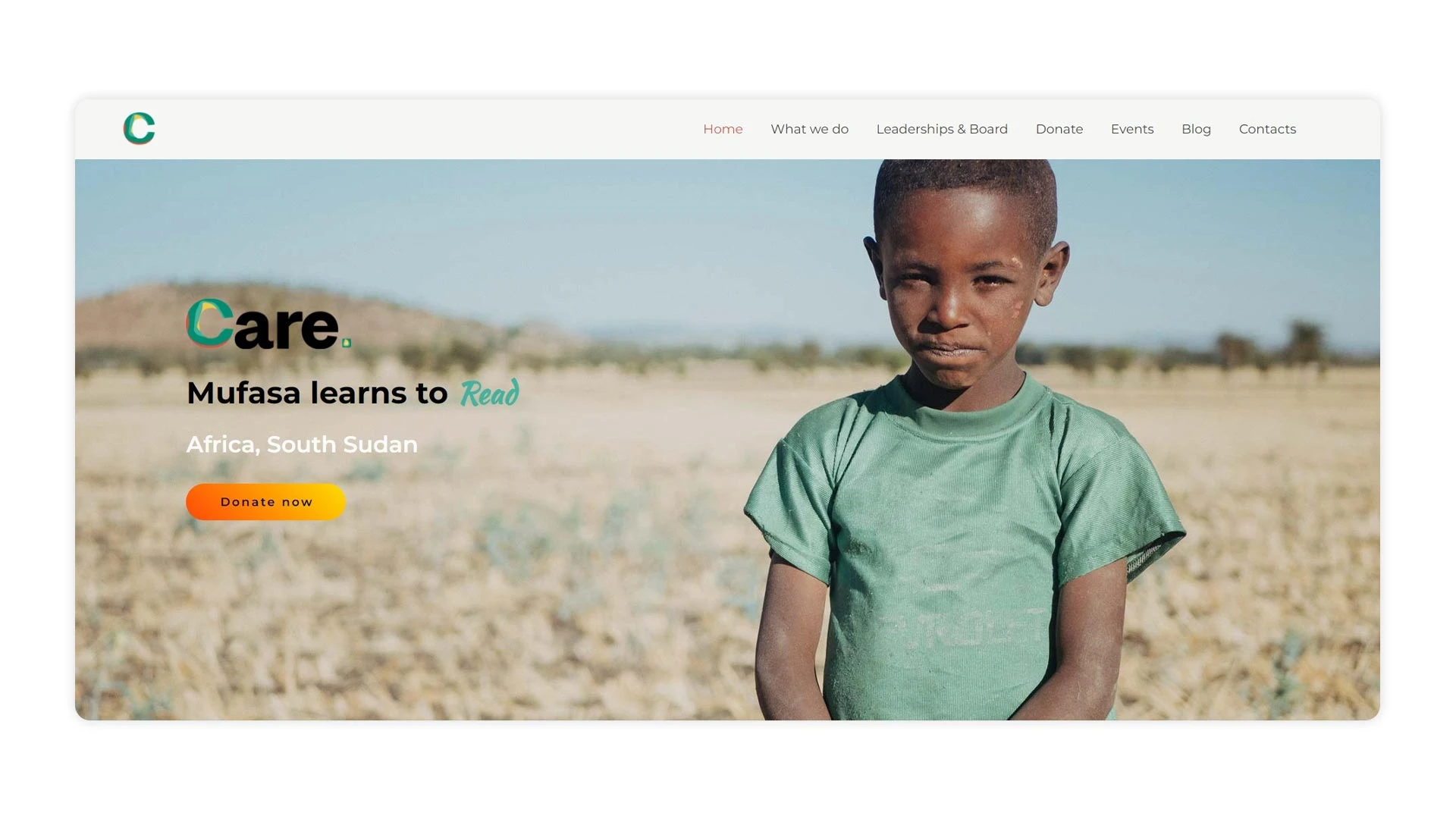 Basic Nonprofit Website Structure
A nonprofit website will have to follow the basic structure of any website, which means there will be some key website pages you will need to get right. These include the following: 
Homepage -

This acts as the front page of your website. It will be the first page visitors see and should be eye-catching. Your homepage needs to contain information about who you are and a call to action. There should be easy-to-find buttons for the user to navigate around the site and view your content. 
About Us -

This is your opportunity to tell the story behind your nonprofit and engage with your target audience. It should contain the history of the nonprofit and its mission. 
Service Information -

This is the section where you have all the information about your nonprofit's service. It should be detailed and insightful, with a call to action for people to engage with your service. 
Donations page -

An excellent nonprofit website should always have a space where visitors can donate to your cause. It should be simple and easy to access.
Contact Us -

This is an essential page for your website, and there are plenty of

tips on how to get it right

. A good 'contact us' page should have an email address and a phone number. 
Legal -

You'll need a couple of pages containing legal information such as terms and conditions, privacy, and cookie policies. 
Every website has a header and a footer. An excellent nonprofit website should have the above landing pages across the top of the page, so visitors can easily navigate the website. The legal information is linked at the bottom of most websites' footers.
What Makes a Good Nonprofit Website?
A nonprofit website allows you to develop your brand, promote testimonials, and tap into your target audience. You can include several features to make sure your website stands out from the competition. 
Visual Aspects
Having a website that is easy to read and appealing will keep visitors active on your site. If your website design is clunky, contains too much information, and lacks organization, viewers are more likely to click off. All Ucraft templates are designed to create the perfect balance between images and written content to keep your viewers engaged on your site.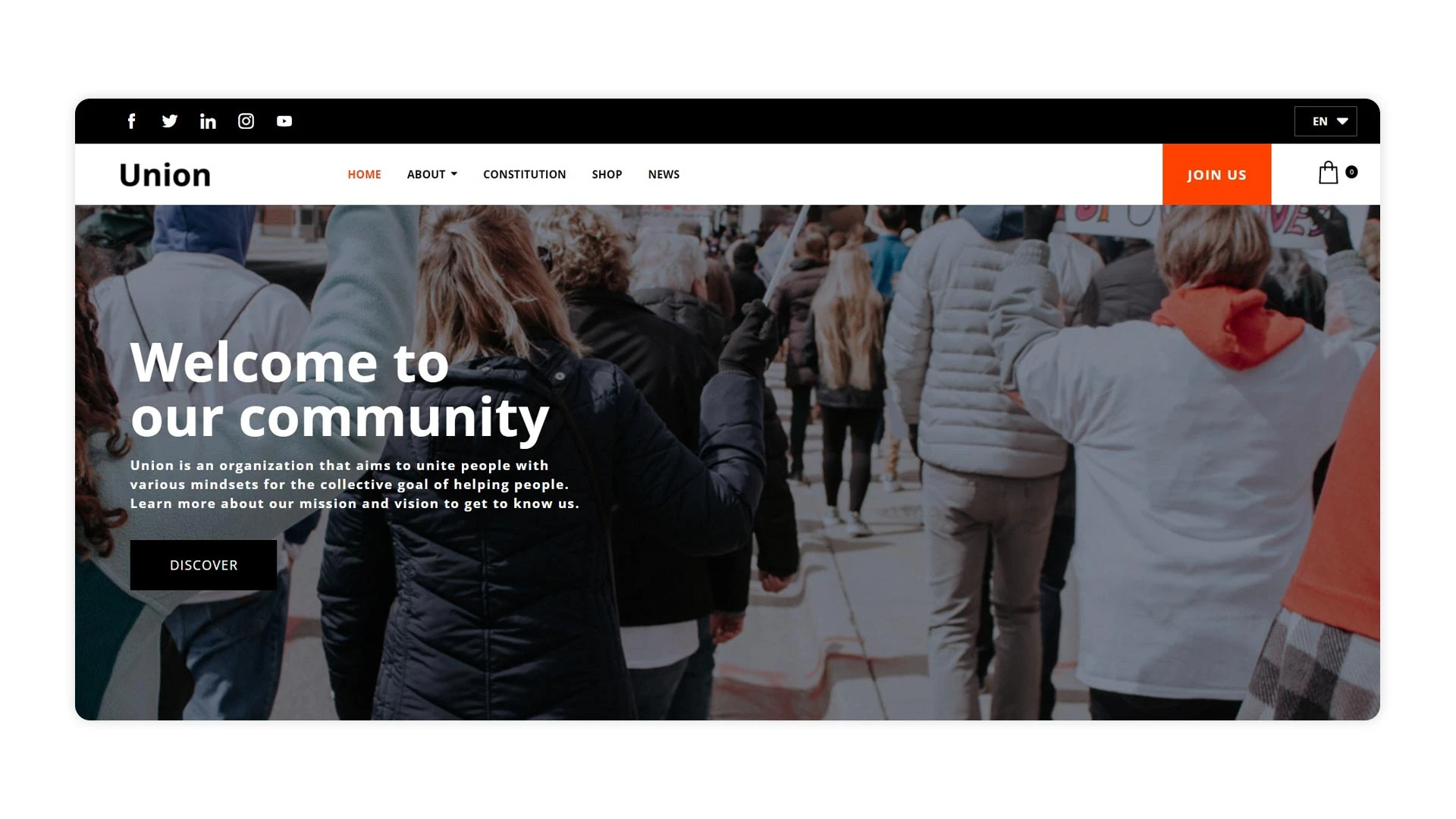 Clear Message
Having a concise mission statement that gets the message across is vital to your nonprofit website. It would be best if you conveyed to your visitors what you do. You shouldn't assume they already know because they're on your website. Concisely communicating your mission statement is key to generating new leads from your website. 
People are more likely to donate if they understand your charitable organization's background and the work you carry out. 
Mobile-Friendliness 
Considering that most of us use our mobile phones or tablets to browse the internet, your nonprofit website must be friendly for mobile users. These can be simple incorporations such as choosing a mobile-friendly template or using a font format and size that is still readable on a smaller screen. 
You also want to make sure your content automatically adjusts to the smaller screen size; there is nothing more annoying than having to zoom in on web pages because they aren't optimized for a mobile user. 
Luckily, there are already lists with tips and tricks of best practices for mobile-friendly websites.
Brand Image
Branding can make a company iconic and instantly recognizable, so it's essential to get it right. Having a clear brand image is vital to both a nonprofit's website and your offline advertising. These images and logos should be the same so users become familiar with your organization. 
You will need to consider color combinations and fonts in your logo and ensure the branding is weaved through your website. The branding should tell the story of your nonprofit in a visually appealing manner. You can even conduct audience and market research to involve your current donors in the organization's branding. 
Testimonials
Testimonials are a vital part of an excellent nonprofit website as it's where visitors to your site will see the excellent work your charitable organization is carrying out. It's your opportunity to highlight how your organization benefits the community and gets people behind your cause. 
A first-class testimonials page will have compelling content that speaks to the reader. It doesn't need to be an extensive list of stories; a few small quotes is enough to get the message across. 
Instead of having a specific landing page for testimonials, another option could be to weave the content throughout your other pages, meaning no matter where your site visitors are, they can read about how successful your organization is and its great work and continues to do.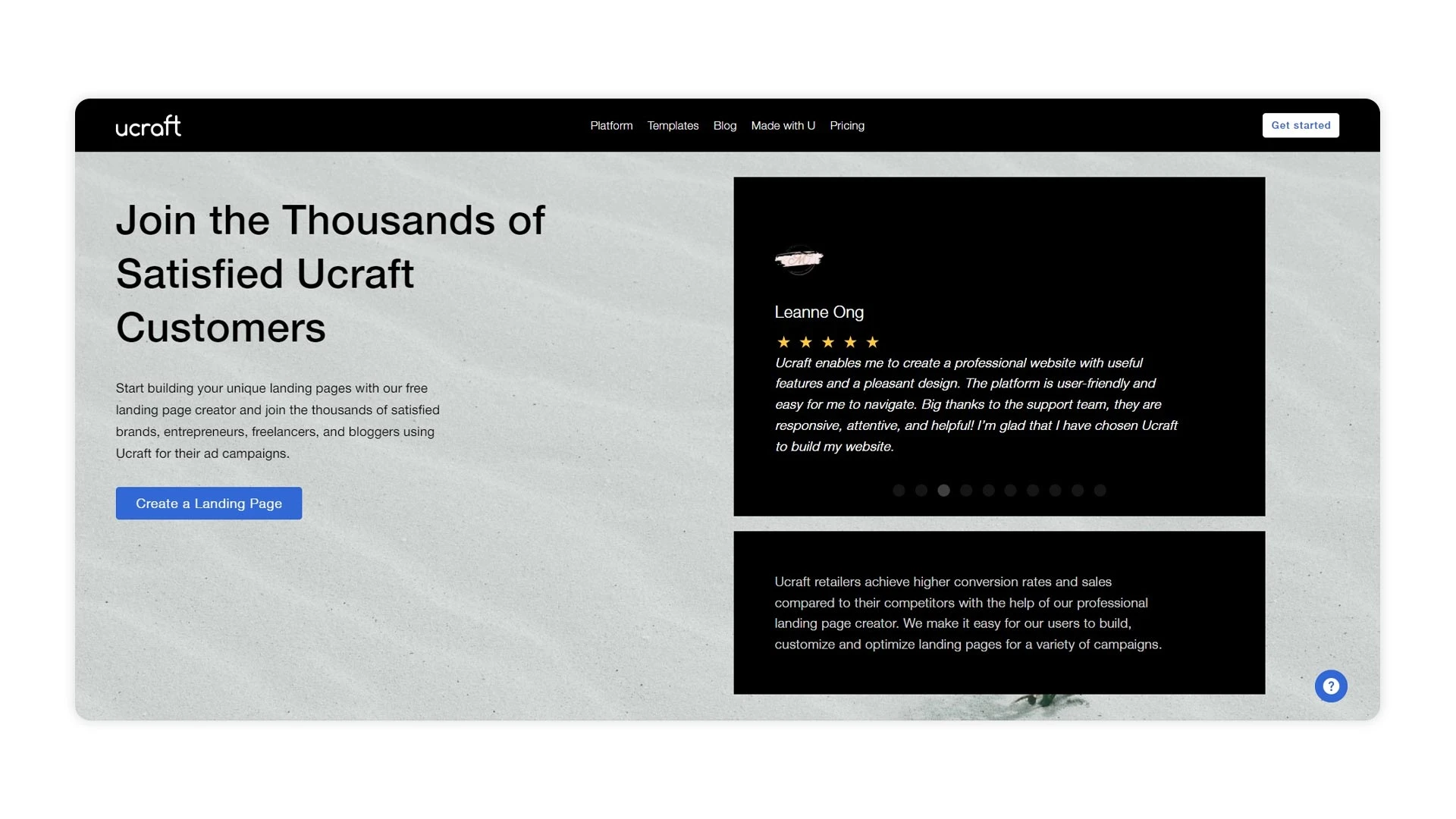 Blog
There are many benefits to having a blog on your website. It allows you to spread the message about your mission and educate site visitors about what your nonprofit is all about.
Primarily, an SEO-focused blog can improve your website's ranking in search engine results, which drives more visitors to your site. This means you'll reach a wider audience and have a higher chance of converting people into donors or getting involved with your organization. It's an excellent tool to educate people about your cause or provide updates on what your nonprofit has been doing with your donations. 
If you decide to have an active blog on your website, remember to ensure it's updated regularly. You want to be putting up regular posts that keep the community you've built engaged and active on your website. 
SEO
A blog is instrumental, but having SEO-friendly landing pages is essential too. There are ways you can ensure your landing pages rank highly on search engines. 
One of the primary points is to always consider your keywords for each landing page. These are the words users will type into their search bars that bring your page up in the search engine results. Research the keywords associated with your nonprofit organization and ensure your landing pages have the most relevant ones. 
Also, ensure each landing page has a key message that delivers. If your landing pages require regular updating, do so and ensure you don't have any out-of-date content on your website. 
Using heading tags and metadata makes your content easier to read and more SEO-friendly. Ensure to use appropriate headings across your blogs and landing pages where necessary. 
Verdict
Your nonprofit website needs to include several foundational elements to be seen and succeed. It is essential to have a clear brand image, engaging content, and compelling testimonials. It would be best if you also had the right balance of visual content and words. Ucraft's templates are an excellent way to begin creating your nonprofit website.