Close your eyes. Now open them. If you close your eyes again you might miss the holiday season: it's so close. Have you figured out how you're going to surprise, amaze and excite your customers this time? It goes without saying that you have to get personal with your holiday emails. At this point, it does not matter what out-of-the-box ideas you might have: if your emails are not personalized, if they don't speak to your customers, they won't work. And according to the most recent research, the most personalized emails enjoy an 80% conversion rate.
According to Adam Enfroy Gmail has over 1.5 billion active users? The crazy part is that the number does not even include the users of Outlook, Yahoo or bespoke professional emails. 1 billion, that's a huge number, right? Not to get lost in your emails, you got to be strategic and play a bit on the psychological triggers. With that in mind, when reaching out to your customers during the holidays, it's important to stay focused on the festive mood. Using humor, engaging content and compelling subject lines can help you make the most of the holiday spirit.

And if you're having a creative block, here are some fresh ideas for your holiday email marketing.
1. Create Interactive Content
The holidays are filled with flickering candles, colorful lights and glowing jack-o-lanterns. Why not mimic this visuals in your emails, too? One way to create a more interactive email is to use a GIF, or a moving digital image. Using GIFs is an increasingly popular web design trend, and it's no surprise why they are so popular among content marketers.
Another benefit of using GIFs is that they're a fun piece of content to share with friends. Go ahead and make one yourself. Adding a sharing button at the bottom of each GIF makes it easy to send the image along to a friend, who is likely to see the source and then become a subscriber (if they aren't already).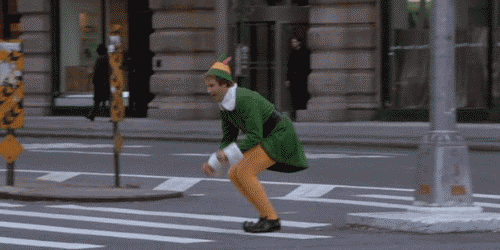 You can also consider interactive design elements like a holiday light string that flashes, a scanning banner with Christmas song lyrics, or a countdown clock that ticks away the days until Hanukkah. The options for engaging content are endless, and no matter what you choose, it'll surely entice and intrigue your audience. But before setting your content marketing strategy straight, you might want to get some tips from experts.
2. Write Standout Subject Lines
We all know how important it is to use keywords when writing a blog post. When it comes to writing an email, your subject lines are just as important. Just think about it: your customers' inboxes are filled with marketing messages vying for their attention. If you really want to master holiday email marketing, you've got to create an irresistible subject line. Drawing upon lessons from high school English, these literary devices and techniques are guaranteed to boost clicks and conversions.
 
Allusion
With the allusion approach, think of your email's subject line as the beginning to an interesting story. The trick here is to introduce just enough of the story that drives intrigue, but doesn't give it all away. You want the reader to want more, which will tempt them to read the rest of your email. To get started, brainstorm over a story that you could tell about a holiday character, like Santa or his elves. Then, think about how this story could relate to your product.
Alliteration
Alliteration is an especially fun tool to pull out during a holiday campaign. You might start with common phrases and words that are popular during Christmastime. Then, you can see how these words can work well alongside other product terms for a clickable subject line. For example, a candy company might write something like "Christmas cookies and mistletoe kisses" during the festive season.
3. Host a Holiday Gift Guide
For holidays like Christmas and Hanukkah, you know your customers are in the market for gifts. Take advantage of this need by creating a pretty gift guide. A nice tip for catering to all of your customers is to create a tiered gift guide that includes multiple products at varying price points. For example, you might have three tiers: Gifts under $25, Gifts under $50, and Gifts under $100. This helps make the shopping process less intimidating and allows customers to browse based on what their budget is. So implement these holiday gift guides in your holiday emails and you're good to go.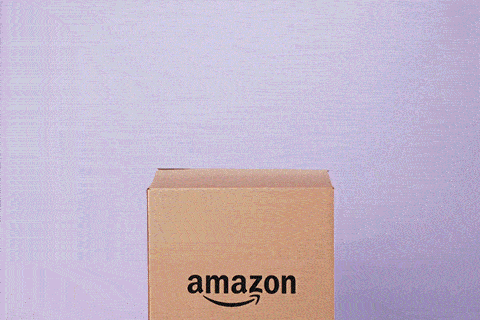 You can also break up your gift guide by intended audience. You've probably seen guides that say "gifts for her" and "gifts for him," but these gender-conforming guides feel boring, don't they? Instead, try grouping your gifts by interests and hobbies. Let's say you're a company that sells stationery and paper goods. You might call a collection of office supplies and leather-bound planners "gifts for the go-getter." Alongside that selection of products, you might also have a travel-themed notebook and a Paris-themed stationery set that's called "globetrotter essentials." Regardless of how you break up your gift guide, make sure to choose high quality imagery in your emails that'll grab your readers' attention and drive leads.
4. Get Creative with Humor
Who doesn't like a little humor? Using lighthearted jokes in your email campaign can capture your audience's attention and establish a healthy rapport with customers. When using humor in your holiday email marketing, it's acceptable to take risks and be a little bolder than usual. That's because your audience will be fully immersed in the holiday spirit, making them more likely to engage in a fun branded email.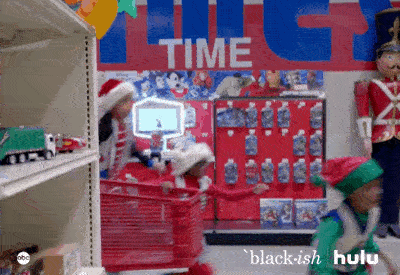 While there are many ways you can approach humor in a holiday email, it's a good idea to think about pop culture. If you're sending an email related to Christmas, for example, you might choose to display a joke about Santa and his elves alongside a meme of Buddy from the movie Elf. A lot of people enjoy this movie, and using its characters to relate to your customers won't fail to create a strong impression.
In addition to using movies as an inspiration, go for songs, television shows, and cultural traditions. This helps show the human side of your brand so that it feels more approachable. Attaching humor to your product also makes your brand more memorable, which will keep customers coming back for more.
5. Thank you email: It's time to be thankful

Did you know, that emails that contain "thank you" in their subject lines have the highest open rates? I bet you wish you were more thankful to your customers right now. Moreover, this also connects the dots to personalized emails: the ones that use the customer's name are opened 17.6% of the time in comparison with 11.4% for emails without personalized names. So one great idea for your holiday email marketing is to "be more thankful."
6. The Fear of Miss Out

We can most confidently say, that sometimes people buy based on price. But let's think about something else. Do you remember when you wanted to buy a piece of chocolate cake, then you changed your mind and bought a cherry one? And when your friend asked you about why you changed your mind, you said, "my gut told me to." Even though this example is based on a cake buying decision, it implies to all other buying decisions we make. People also buy products and services based on emotion and that mysterious and unpredictable "gut feeling." As unpredictable as that feeling can be, it is usually affected by external factors. One of those are the scarcity and the fear of missing out. Scarcity informs value; if there's less of something, it must be more rare and therefore worth more. If there's an unlimited amount of your product, however, you can always buy it later. 

"When the perceived value of something is raised, either because it's genuinely rare, or it's made to look rare, it becomes more desirable. It's known as the 'Fear of Missing Out' or FOMO."- Marketing psyche 101Let's take iPhone X with its extravagant price of $999. Do you think Apple is even a tiny bit concerned about pricing itself out of the market? Not at all. Why, you may ask? Because people don't want to miss it out: they rather want to be a part of something big. So to reach your audience on a subconscious level with a tiny "don't miss out" quote and make it a part of your holiday email marketing.
7. Build a Contest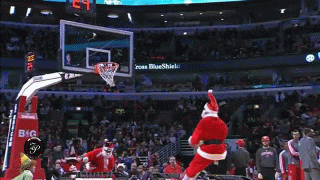 Contests are a tried and true way to engage with your audience and garner genuine interest in your brand. No matter what product your company sells, there's always a way to make a contest relevant to your audience's needs. For example, you might take advantage of Christmas by soliciting entries for a holiday spirited contest. So you might create a contest that's called "The snowiest marketing story." Then, you can ask people to submit their marketing stories.
8. Give Something Away
Everyone loves free stuff, especially when they're not expecting it. The holidays are a great time to offer a free perk or discount to your customers. Why? Because your audience is more likely to spend money during this time of year. A discount or giveaway might be just what they need to make that purchase they've been putting off. So how can you make an offer that stands out? Pose a giveaway they can't resist. One way to do this is to offer a coupon that provides a greater discount than usual. If they know they'll only be able to retrieve this discount during the holiday months, they'll hurry up to take advantage of the offer.
You can also throw in a themed giveaway along with the customer's purchase. Think about a small holiday gift, decoration or add-on that'll surprise your audience with delight. Lastly, you can create a coupon code that relates to the most current holiday. Using words like pumpkin, leaves, witchy and boo in your coupon code can add fun and excitement to your email promotion in an easy way.
9. What about a holiday video?


By now you already got the idea of how adding a little bit of personality to every little thing you do may become the key to success. So why don't you try and add a special holiday video to your holiday emails? Make sure to engage your team in the video, maybe show a little bit of behind the scenes: customers like knowing who is behind the company. And if an idea of an ordinary video doesn't sound so fresh to you, create a 360° holiday inspired video. Since this option is available on multiple networks like Facebook and Youtube, it won't be too hard. And if you want your customers to go like "wow", try to pair it with virtual reality headsets/add-ons.
Is your brain bubbling up from the rush of ideas? Write them down. And whatever you do, remember to keep your content personalized, play with the subconsciousness of your customers and don't forget to have fun. Coming up with your holiday email marketing plan can be really challenging. But once you've taken the first step, you might even decide to expand a bit: start a holiday marketing campaign. If you do, keep in mind that there are things to consider before starting a new marketing campaign.
The holidays are a time of joy, humor and excitement. No matter what type of email you're sending, take advantage of the holiday buzz by using bold, fresh ideas that'll make a lasting impression. With a bit of hard work, it'll work out great. And when you'll be having fun at your company's Christmas party, with a cheeky Martini in your hand, you'll have a feeling that it was totally worth it!