It's officially the start of a new decade, or - as one might say - the start of the roaring twenties once again. And we're here for it. We're also here for boosting our marketing efforts, and helping others do the same. The Ucraft team has searched far and wide for the most relevant digital marketing trends in 2020, and narrowed it down to seven key trends. 
That's not to say that these aspects were completely ignored during the years prior, but more that they are about to become more relevant than ever in this decade. If you want to stay on top of your marketing game and always be one step ahead of your competitors, then dive in! Let's see what will happen in 2020.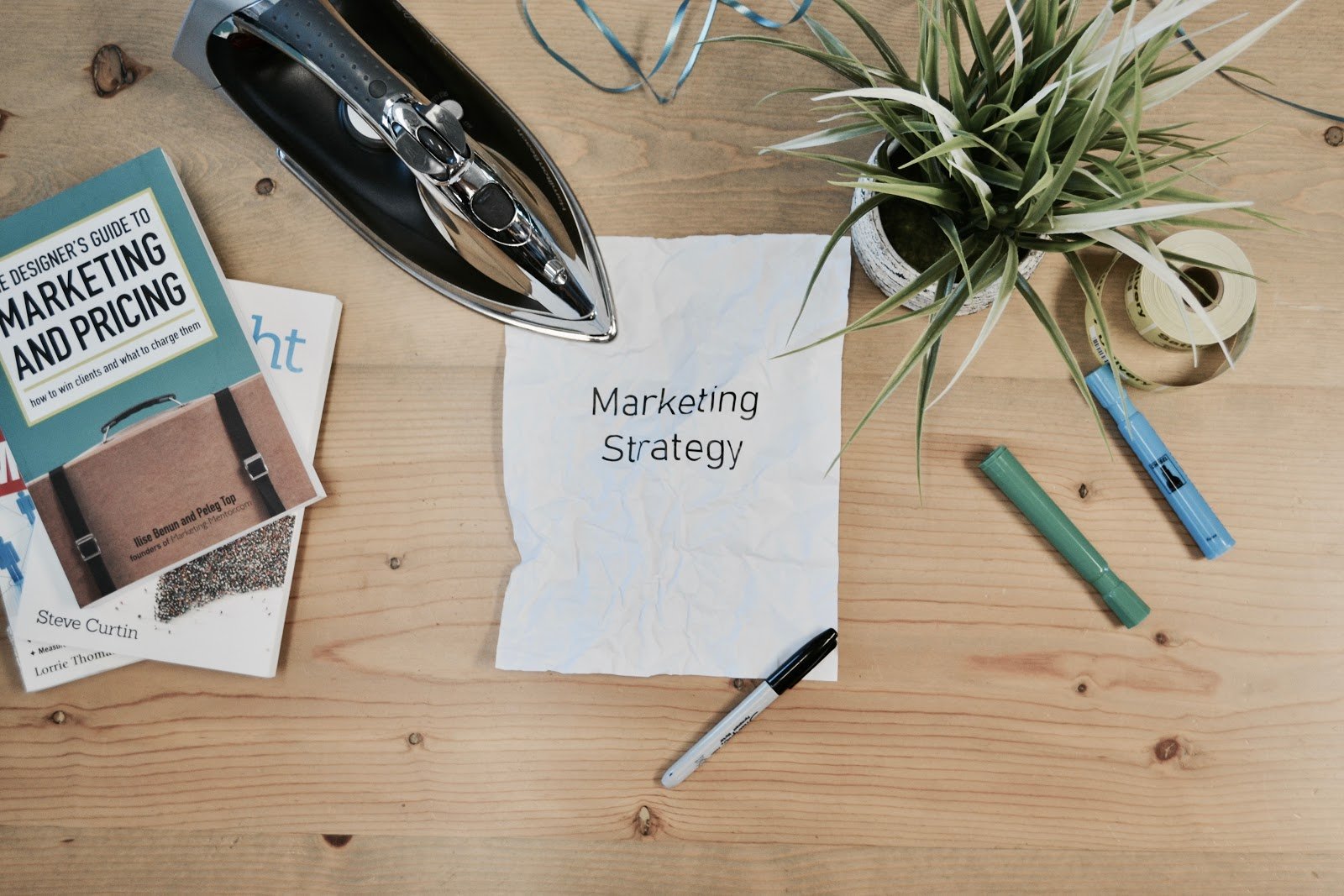 1. Voice Search Optimization
It is no secret that smart speakers like Alexa and Google Home have been on the rise, as more and more people begin to show a preference for voice search over typing. Not only is it faster, but it's also much more convenient for our busy modern lifestyle. In fact, it has been estimated that by 2020 (i.e. now), approximately 50% of all internet searches will be done via voice search (Brafton, 2019). In order to stay on top, or get there in the first place, you need to adapt your SEO strategy to include voice search optimization:
Use keyword research tools to estimate what questions people may be asking in relation to your niche and your target keywords
Directly answer the questions you assume people are asking
Get a Google My Business listing: since people often use the "near me" term (e.g. "Hey Google, find a bakery near me"), your business should be registered online if you provide such services
Optimize your content to increase chances of it appearing as a featured snippet on Google
Improve your website loading time
Use more conversational language in your content
Keep these points in mind when rolling out new content and reviewing your older content for update purposes (more on that below). Voice search is one of the fastest growing trends in digital marketing, so make sure you adapt your marketing strategy to include it. For business registration online, check out our article "50 free places to promote your website".
2. Chatbots
The use of chatbots has been on the rise lately, and have experienced their fair share of attention in 2019. It is expected that they will become even more common in 2020, which is why they are such a crucial part of 2020's trends. There is still some work to be done in terms of chabots being able to cope with more complex tasks, but the future seems bright and the overall chatbot IQ is increasing pretty quickly.
The reason why the use of chatbots has become so prominent in the first place is that, aside from helping to save time, they are also great at helping a business cut costs and generate more revenue. Chatbots have been a blessing for support teams all over the world, who now have time to answer more difficult questions and leave the simple ones to chatbots. This is also great for customers themselves because they are blessed with instant answers instead of having to wait for the support team to answer. After all, chatbots don't take bathroom breaks or get hungry.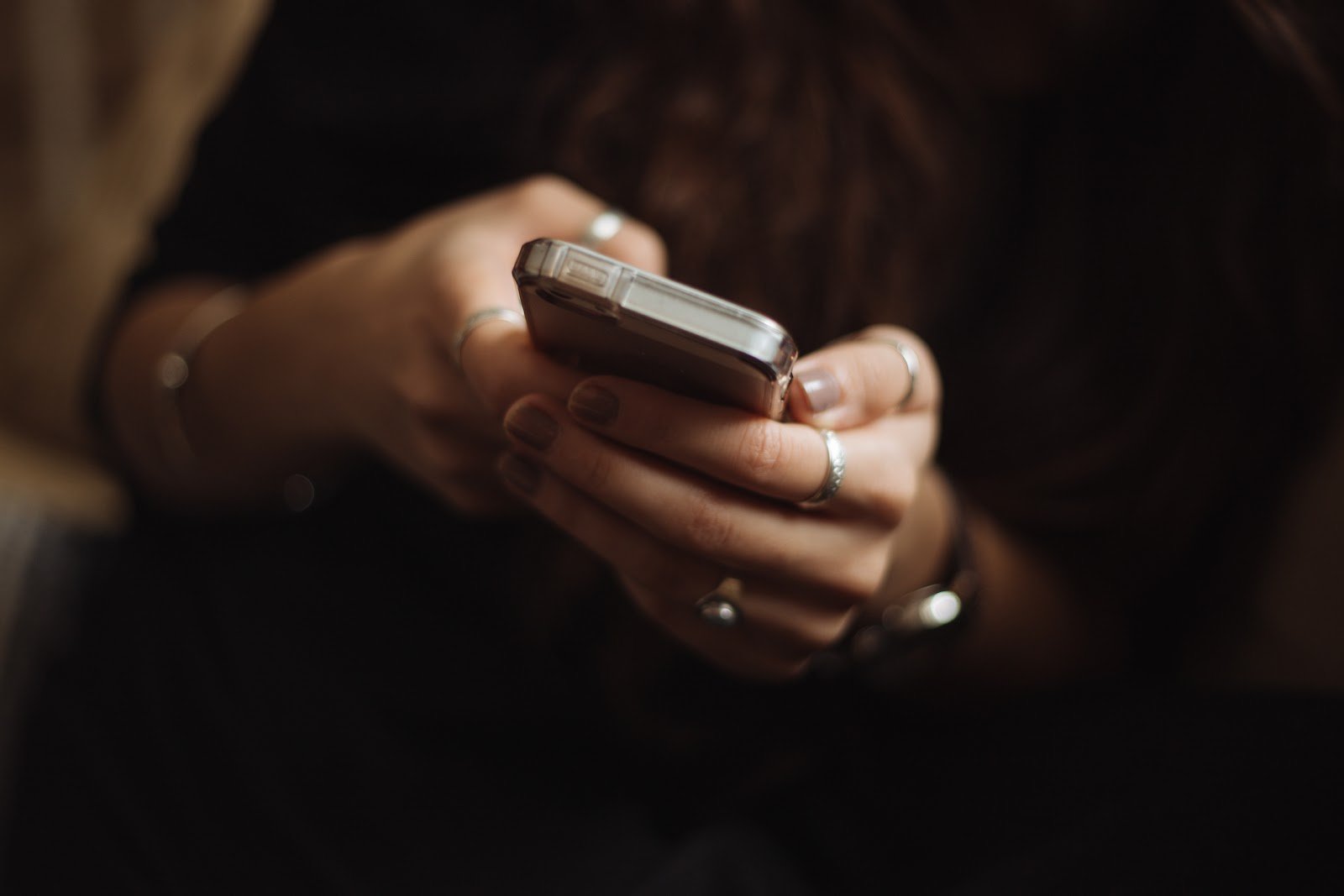 3. Influencer Marketing
Considering the huge popularity of platforms such as Instagram and Youtube, it's no surprise that more and more people are sponsoring influencers to promote their products. You have probably noticed this trend yourself; both large and small influencers alike have been uploading sponsored content and doing brand deals, working closely with companies to get their message across. According to stats, influencer marketing is likely to become a $10 million market in the upcoming year.
However, we are not focusing on internet celebrities in 2020. On the contrary, brands are beginning to lean towards micro-influencers more, especially after observing that the engagement rate is actually higher for creators with somewhat smaller audiences. This is due to the fact that micro-influencers seem to have a closer relationship with their followers, and encourage more trust, as well as seeming more authentic. Plus, for small and medium businesses, choosing micro-influencers over celebrities is much easier on the bank account.  
According to the 2020 Influencer Marketing Report, over 50% of digital marketers are leaning towards influencer marketing as an important and viable strategy - especially since 61% of consumers aged 18-34 have admitted to being swayed by online influencers when it comes to buying decisions. 90% of marketers also say that authenticity is key when it comes to choosing influencers to promote a product, which is why many marketers are choosing micro-influencers nowadays.
Last year, marketers showed a tendency to choose Instagram influencers over creators from other platforms, focusing on how to find Instagram influencers and create partnerships with them. Nonetheless, YouTube also remains incredibly popular - especially vloggers, video podcasts and beauty channels. A great thing about the 2020 micro-influencer focus is that they are often easier to contact and start partnerships with, so take this into consideration when doing your research.
4. Podcasts
What are podcasts? They are audio recordings of discussions on particular topics, without any cuts - in other words, organic conversation that has been recorded for listening purposes. Nowadays, podcasts are often accompanied by video, which can often make the listener/viewer feel like they are in the studio with the people on screen.
Podcasts have been around for some time now, but nothing can compare to the growth they have witnessed during 2019. From iTunes, to YouTube, to everything in between, there is an interesting podcast out there for all audiences. Not everyone is Joe Rogan of course, but this realization isn't even that important - as long as you have engaging topics to discuss, you will find your audience and possibly gain a considerable following. However, if you are not about the podcast life, you can still team up with podcasters themselves and advertise on their channels.
One of the reasons why podcasts are such an effective marketing channel is that they encourage a more attentive audience, as opposed to text or classical advertising. People often listen to them when they are busy with their daily tasks, for knowledge building purposes and even as a form of relaxation. As we've mentioned before, authenticity is super important, and podcasts convey this type of authenticity very well.
There are two types of podcasts - audio only, and video. Likewise, there are two main ways to incorporate podcasts into your digital marketing plan:
Start one yourself
Find podcasters willing to collaborate and advertise your product/service during their ad time slots
Starting a podcast yourself/with your organization is a great idea, but you need to make sure you have both quality equipment and quality content. When starting a podcast, you decide when to promote your business, and how much you want to promote it (although it's better not to go overboard, since people will see your entire recording as one whole ad). 
Let's assume you want to speak about marketing; watch a few marketing podcasts and see what kind of format would suit you and your business best. If you don't have the time and/or resources to record podcasts yourself, conduct some market research and choose podcasts that best suit your niche. After that, contact the producers and see if they are willing to work with you and decide on the ad content and placement. Either way, it's definitely a good idea to incorporate podcasts in one way or another into your 2020 Marketing Plan.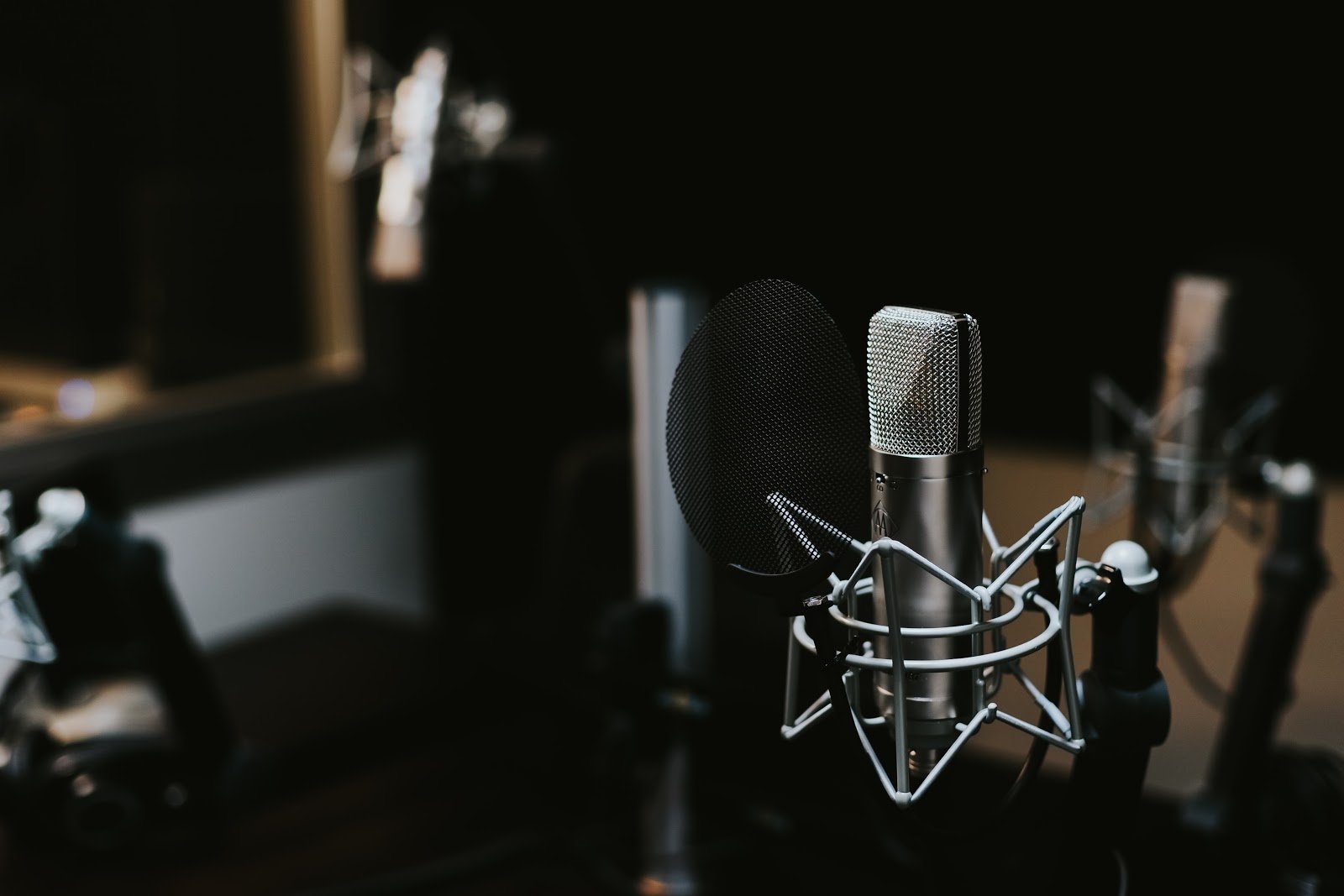 5. Fresh/Updated Content
Content marketing has always been important, but now it's as relevant as ever. The internet is oversaturated with various blogs, which means that content writers have the responsibility of producing high quality content that is also optimized very well for search engines. In other words, content should be well-written, engaging and also include all of the features necessary for SEO. This means not only producing regular, fresh posts, but also updating old ones.
Updating old content is an important digital marketing strategy you should be considering this year. Google likes fresh content, which means that your posts and, consequently, your site is likely to be ranked higher if you edit and update old posts to make them recent again. It cannot be denied that fresh sites always rank much higher, and that search engines are great at detecting updates via algorithms.
Note that you do not have to rewrite blog posts from scratch or make huge changes. Simply revisit your old posts and see if you can add a paragraph here and there, or maybe a couple of new relevant keywords in some places. Also, proofread your website from time to time and see if there is anything that can be added, changed or even deleted. Whatever you do, make sure not to fall into the category Google considers to be "abandoned sites" - those don't rank well at all.
6. Video Marketing
2020 is the year we say a big goodbye to traditional marketing and welcome video marketing in its place. YouTube, Instagram and Facebook are all huge when it comes to video advertising, and a good majority of internet users watch video content on a daily basis. According to Search Engine Journal, over 60% of consumers reported that video is the only type of content that is truly engaging for them, and that they consume it on a regular basis.
According to Convince and Convert, approximately 80% of people also consider video search when doing product research, whilst over half of the total people surveyed claim that online video has helped them to pick out the right product. If we consider influencer marketing, this makes sense, since there are tons of product reviews on platforms like Instagram, YouTube and even Facebook. This is why many companies are beginning to use DIY-style videos instead of super professional-looking video advertising campaigns. 
Once again, this goes back to authenticity, which - as you may have guessed - is probably one of the main digital marketing themes in 2020. In terms of video marketing that possesses an authentic vibe, there is a variety of options available out there, with some of the main ones being live streaming, video podcasts, vlogging, IGTV and vertical videos and more. 
To emphasize how important video content is, and the momentum it is gaining, we dedicated an entire blog post to video marketing. Check it out!
7. Artificial Intelligence
Our list has come to an end, with the last trend being artificial intelligence for marketing. Not only is AI taking over many basic jobs, but it is estimated to be at the center of the global business market soon enough.
There are a variety of benefits to AI; it gives companies a competitive advantage, allows them to enter into new markets and reduces costs (to name a few). Examples of applications of artificial intelligence in marketing include AI generated content, programmatic advertising, chatbots and AI marketing analysis, to name a few. Companies can now use predictive analytics based on consumer data to predict a customer's purchasing decision process and supply them with the most relevant information to make things easier and more effective.
Overall, artificial intelligence is predicted to be a revolutionary marketing tool in the upcoming years, and we can see proof of it already, as AI is being incorporated into everyday marketing practices. A good start is to incorporate chatbots into your customer support system, and move from there. For more information on AI in marketing, check out our article "What artificial intelligence can do for marketing".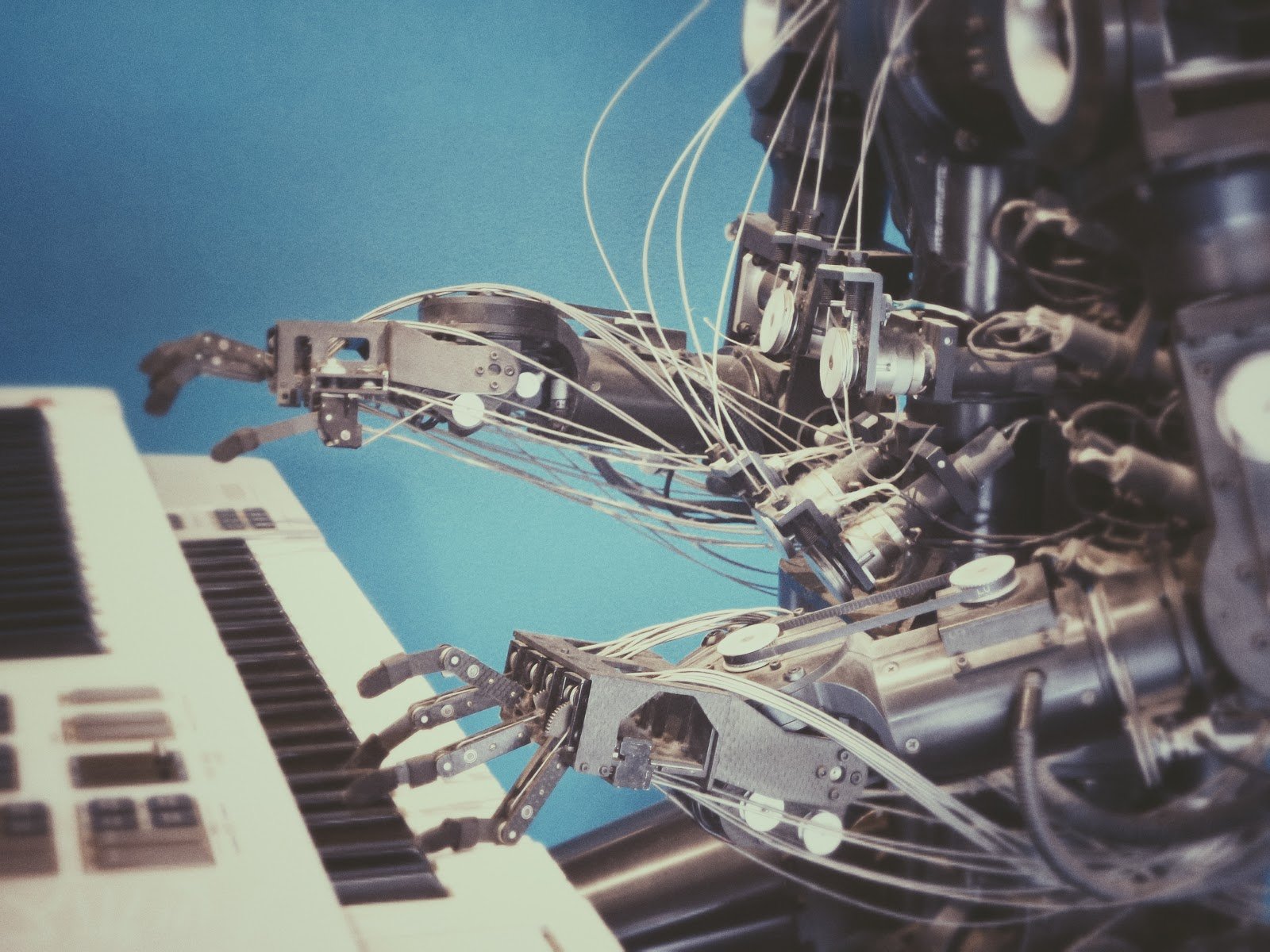 The Future Is Bright
We live in an era where digital marketing slowly replaces traditional marketing and many things are possible. And you can be more creative than ever with your advertising. Keeping these 7 trends in mind, revisit your digital marketing campaign and see what can be added or tweaked. You may have noticed that one of the key themes was authenticity, which is rapidly replacing blunt, pushy marketing as we speak.
Remember to stay authentic, make the most out of modern technology and really engage your current and future customers to build that level of customer loyalty and trust. Don't be afraid to stray from your usual digital marketing plan and do something different this year. We hope our post inspired you to start the year off with big entrepreneurial dreams. Keep up with our blog for more cool tips and trends.