What is the purpose of a marketing plan? Do you design a marketing strategy just for the sake of having one? How many times a year do you revisit your business plan, marketing strategy, timeline, and budget to make the necessary adjustments? Just as your daily job and even personal life rely on planning, so does your company. Besides a solid and actionable business plan, a marketing strategy is vital for any organization to achieve its goals and evolve. Today, we will discuss the importance of a marketing strategy and the top reasons you need a marketing plan to accomplish your strategic objectives efficiently.
What Is a Marketing Strategy and Why Is It Important?
According to its definition, a marketing strategy is a long-term, forward-looking approach to planning with the fundamental goal of attaining sustainable competitive advantage. The marketing plan contains your business's unique value proposition, customer data, branding elements, and other crucial vital factors. In general, when we discuss the design of a marketing plan, we consider the four pillars on which all companies build their marketing strategies:
Product

Price

Place

Promotion
If you wonder why marketing is important, the answer is simple. Without it, your business can suffer tremendous consequences:
Losing of leads and clients to competitors

Losing market share

Missing out on opportunities for development and growth

Low rates of customer retention and engagement

Suboptimal execution of processes, etc.
1. A Marketing Strategy Helps You Set Clear Business Guidelines
The first and the most crucial role of a sustainable marketing strategy is to set precise tasks and objectives. It coordinates employees towards a goal that your business aims to achieve at that particular time.
What do you do to boost the traffic to your website?

How do you sell a particular product or service?

What methods and tasks should you include in your workflow to achieve the desired result?

How do you leverage your existing branding elements to attract new customers, and what other branding fundamentals does your organization need to remain visible and gain a loyal following?

How do you define and promote your unique selling proposition to stay ahead of your competitors?
To answer all these questions, you need a focused approach regarding your goal. It is necessary to have step-by-step instructions on what to do, when to do it, for what target audience, with what budget.
Here, your marketing strategy is the primary tool to answer these questions. It will help you set the necessary guidelines to accomplish both short and long-term tasks.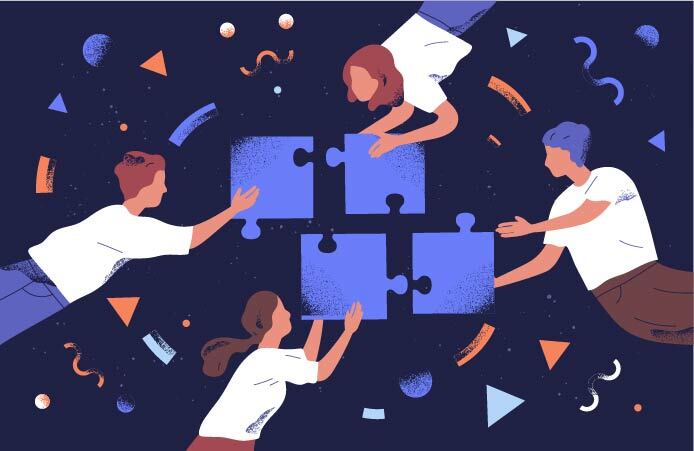 2. Your Marketing Plan is Your Best Weapon against Competitors
What is a marketing strategy if not your secret weapon to use in your efforts to dominate the competition?
If your company doesn't have a marketing strategy, your competitors already have one significant advantage over you. Despite the rapid technological growth and development, it's challenging to come up with something that hasn't been done before. Thus, if you introduce something new or unique, you have to fight for your so-called "author's right" no matter if it is a piece of clothing, a brand new website building tool, a revolutionary piece of technology, or an amazing service.
According to researchers at Harvard Business Review, companies have a harder time reaching their goals for marketing innovation. The research they conducted focused on a new sales strategy but eventually turned into a case pleading for the importance of marketing in all aspects, phases, and business processes.
Suppose you plan to open an eCommerce store selling unique trending products that customers cannot find anywhere but in your online shop.
According to Harvard experts, having a new product to spark peoples' interest is not enough. Innovators in all sectors need the proper marketing approaches to connect the right customers to the right product and offer sales teams better value in customer-centric ways. Unleashing the full power of marketing helps companies go through all the transformations necessary, especially when presenting new products.
3. Marketing Helps You Clearly Define Your Products
Entrepreneurs understand the importance of digital marketing when they come across an obvious yet often neglected issue: product definition and prices. Many business owners have difficulties with proper product segmentation, price definitions, sales channels, prices, etc.
This problem is common for both beginner and seasoned companies. Beginners will have a lack of experience when it comes to product definition and segmentation, while seasoned companies might take these aspects for granted (especially if they are used to selling a wide range of products/services).
The purpose of a marketing plan's questions is to help you build an offering, pricing, and marketing segment for every product you sell. You may be successful with kids' toys in general, but what about hand-operated drones for kids or digital drawing boards?
Moreover, a marketing plan helps you find new products relevant to your niche, thus building future opportunities, discovering new market slots, and targeting new audiences. If you are already selling kids' toys, you could also consider drop shipping niche educational toys to reach a new audience.
4. Marketing Strategies Allow You to Better Understand Your Target Audience
We cannot discuss the importance of a marketing strategy without focusing on target audiences and customers.
A marketing strategy helps you determine your target market. Market segmentation is crucial to establish a relevant audience for your business and products precisely. After all, to satisfy your customers' needs, you have to understand what they want.
Analytical tools depict only the technical part of the issue and not the emotional one. For example, Google Analytics or any other similar instrument gives you strict and straightforward information about your website traffic. However, they do not convey customers' emotions and attitudes towards your products/services.
To avoid your company deflating like a balloon in the eyes of your customers, you need to dive deeper. It would be best to determine a particular framework of customer relationships to get insight into your company and business's attitudes, moods, and behaviors.
One of the main reasons to have a marketing strategy is to understand people's pain points and, once you get a clear view of them, you need to strengthen your marketing plan even more. Call it a loop, if you want, but a marketing strategy helps you achieve the following goals:
Define the target demographics – it will also help you manage your social media marketing plan, content marketing strategy, online and offline communication channels, and type of influencers to collaborate with for your digital marketing campaigns;

Keep all your marketing experts on the same page – say your social media specialists promote specific products' features on Instagram Stories or use TikTok to attract a younger audience. Meanwhile, your customer support representatives say that clients want details about a whole different set of product details/specs. This duality can make it challenging to uphold your marketing strategy. A marketing plan's importance is that it offers you the foundation for building the entire advertising and selling strategy.

Segment the market – Market segmentation divides a heterogeneous market into smaller audience segments: geographic, demographic, psychographic, behavioral, etc.

Keep your marketing tasks timely – having a marketing plan without a rigorous timeline and a set of deliverables is like creating a business plan without setting up goals. Marketing calendars are your best tools to keep track of everything that is going on in the marketing and sales departments. Timeliness is crucial for every marketing task, from posting engaging Facebook posts for your audiences at suitable hours to defining buyer persona before launching a new service.

Build brand authenticity – as you know, brand authenticity and business storytelling are crucial components of your marketing plan. They are the "secret ingredients" of customer engagement and loyalty. On the other hand, a coherent marketing strategy is of utmost importance when communicating your brand's story and unique selling proposition.
Knowing your audience to a T and tailoring your marketing strategy to cater to that audience's needs, wishes, pain points, pleasures, and behaviors is what makes marketing a quintessential component of any business plan.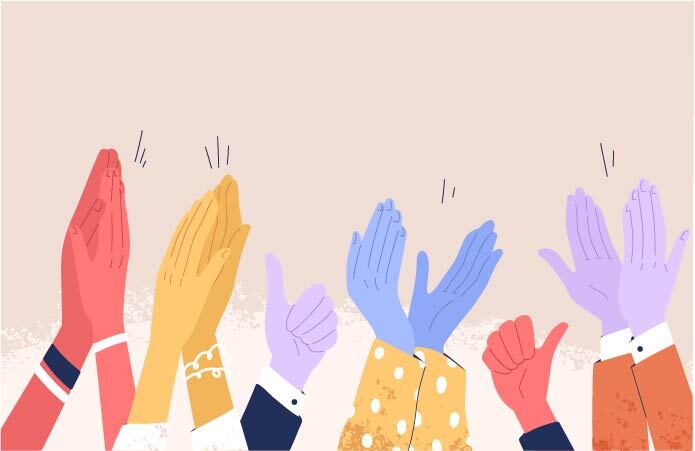 5. A Marketing Plan is a Roadmap to Various Markets and Targets
Why is a marketing plan essential? Because it helps you reach your target market and discover new ones along the way. Consider it a map or a GPS guide. You have a clear definition of your products/services, the needs they serve, and the prices you can practice to stay competitive. Where do you take those products? Who are the people most likely to be interested in your offers, and where do you find them?
The routes you choose to reach your audiences are integral to your business plan, human resources management, budget, advertising, etc. You can sell certain products more effectively if you do so directly from your online shop. Other products would benefit greatly from omnichannel retail and even affiliate marketing.
On your road to marketing products/services on social media channels, you might encounter influencers along the way and consider influencer marketing. Some products can be as easy to sell as lemonade on a hot summer day; others need your company's efforts to convince customers to buy them. For this, you might need a company-dedicated blog to gain traffic to your website, engage leads, and turn them into loyal, returning shoppers.
All these highways, secondary roads, and unbeaten paths lead to your entrepreneurial success. However, it is challenging to organize and pinpoint them without a clear marketing strategy.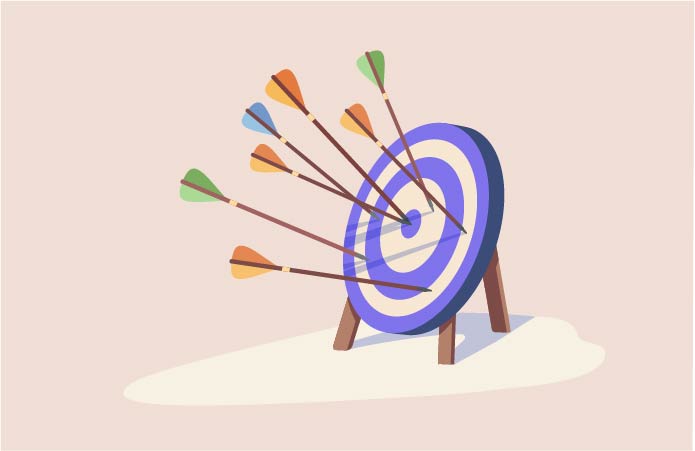 6. A Marketing Plan Allows a Better Division of Roles
Say your marketing team is doing a tremendous amount of work, yet the results do not seem to correspond to the effort put in. If your organization reaches this point, you need to revisit your marketing strategy and decide on several revisions.
With a good marketing plan, you will be able to divide the entire workload into small manageable tasks. More importantly, you will have specific duties attached to each employee. This way, every specialist in your team will have a unique role in accomplishing the tasks. Since marketing is a constellation of interconnected elements, having the right people for the right jobs working together in harmony is the first step towards success.
A marketing plan consists of plenty of elements, sub-strategies, and plans. Break them down correctly and allocate tasks to competent teams. At a minimum, your business should have an online marketing strategy and an offline one. Ask yourself these questions:
Who are the people capable of implementing a sustainable SEO strategy for your service website, online store, tech magazine, etc.?

Do you have a team versed in social media marketing? What do they do, with what budget, and what results do they provide?

Who is responsible for your content marketing plan, and how does your audience respond to the content you create and promote?

Do you have a team focused on promoting your website or business for free or engaged in paid marketing campaigns?

Are all your departments communicating a coherent message across the board that leverages your branding and UVP?
Such a strategy will double the output's effect, as employees will have an enhanced sense of responsibility and will be more willing to perform at their best. Moreover, you will have a clear and detailed image of your company's development at any given moment.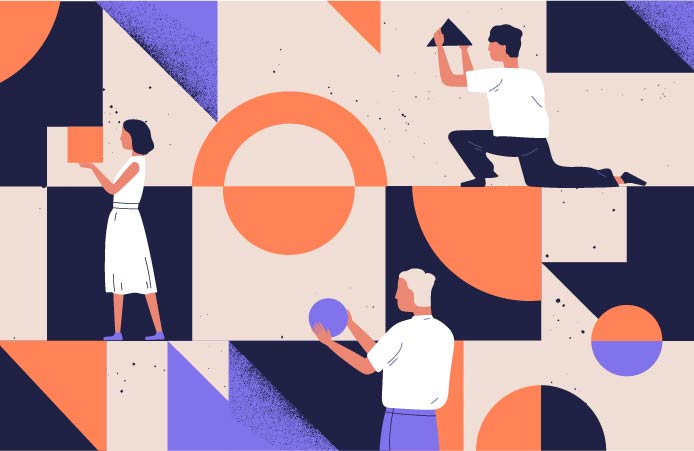 7. Having a Marketing Plan Allows You to Allocate Resources
A marketing strategy is a business plan in and out of itself. It's a step-by-step blueprint gathering all the information you need regarding budget, human resources, available equipment, and actions necessary to implement to reach your strategic goals. Without a clear plan, you will not be able to use your resources efficiently.
Hence, if we discuss the importance of a marketing strategy, we cannot skip a quick talk about sufficient resource allocation. Of course, the purpose of marketing is to help companies make more money. But can you yield profits without investments?
When considering a long-term strategic plan, you can determine to a T how many resources you need to allocate to all your business tasks, marketing objectives, processes, etc. It will give you answers and solutions to more subtle questions and challenges regarding staff recruiting, investments in software and tech solutions, paid ads, hiring an SEO agency, paying for printed/digital design, investing in influencers, etc.
Of course, you should consider implementing cost-effective marketing methods, which will reduce your expenditures and yield higher profits.
8. All Professional Businesses Implement Marketing Plans
The ability to let your customers find your products and services is essential because it conveys a clear message: you are there to satisfy their needs. For your clients to always stay up to date with your news, products, services, etc., you need to have a good marketing channel. To successfully deliver your products/services to the customers and convince them to come back for more, you need a long-term, adaptable marketing plan.
Do not forget that even if you focus primarily on digital media marketing, you need to have a 360° view of all marketing possibilities you can use to turn customers into loyal brand ambassadors since this is the ultimate purpose of marketing.
The best way to grasp the complexities of marketing as a beginner is to analyze the competition. What do your competitors do? Have they upgraded their websites lately? Are they participating in industry roundups and events? Are they promoting their products/services on social media channels you haven't reached yet? Are they collaborating with other brands for cross-promotion? Do they employ user-generated content marketing?
Having an effective promotional strategy that consistently reminds your customers of your presence is crucial to your overall success. Personalized approaches towards every customer will build a strong loyalty towards your company and turn your customers into brand evangelists who will actively promote your products or services to others.
9. Marketing and Business Storytelling Go Hand-in-Hand
Business storytelling is probably the most crucial marketing strategy available to businesses these days. The purpose of a marketing plan is to help you achieve two goals at the same time:
Define the parameters of your business storytelling tactics;

Communicate your business story across the right channels to the right people.
Suppose you want to learn more about building a compelling brand story and marketing it correctly. In that case, we recommend this interview with Juan Scott, the brain and heart behind Artefacto – a social enterprise selling authentic Mexican arts & crafts through their branded online shop. There is an unmistakable relationship between branding, marketing, and storytelling, and we will let Juan tell you how it works for their beautiful business:
Storytelling is crucial to provide context and meaning to crafts, which otherwise would seem unimportant. What makes our business different is that we value crafts as works of art and view them as an indispensable part of our culture. We have strong advocacy for authentic crafts that we know empower indigenous artisans while making them accessible. We strive to offer good design, an extensive range, and a strong narrative for every craft we offer. Furthermore, we offer online exhibitions to raise awareness about Mexico's craft traditions and history, providing links to the products we sell.
Incorporating storytelling in your marketing plan is what differentiates your company from the competition. However, once drafted, the same marketing plan helps you identify various opportunities to make your story known to larger audiences.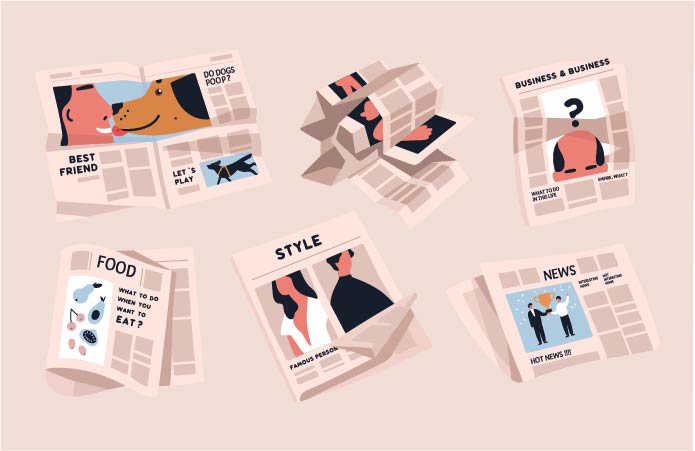 10. Your Marketing Plan is Your Reality Check
Many companies fail because they either don't have a marketing plan or create one and forget about it. A marketing strategy is a living, breathing organism. It changes and evolves with the times. Did you have a marketing strategy in place before the global health crisis? Did things work as you planned? If your business relied on a combination of online marketing and offline promotion tactics, you had to adapt and learn as you went to stay ahead.
The purpose of a marketing plan and its importance is to offer you a regular reality check. Let's say your marketing plan included five major markets, ten audience segments, and fifteen marketing channels/tactics. Ask yourself these questions:
Are all the marketing plan's elements working together in perfect harmony?

Have the parameters changed?

Can your team handle the current economic and marketing landscape?

Do you need to adapt and adjust to meet your goals?

Have your customers' expectations, needs, and behaviors changed?

Do you employ outdated marketing methods that need an upgrade to embrace the new realities?

Can you handle social media, content marketing, and SEO, or do you have to hire an agency?
You can go as deep as you need with this reality check. The idea is that even maps change, so we don't see why you wouldn't check out your marketing plan regularly to revamp and improve it. After all, keeping your eye on the ball (and on the court) helps you win the game.
Why Is a Marketing Plan Important?
To make a long story short, to have a fine-tuned business with renowned brand identity and recognition, you must have a clear roadmap on how you go about organizing it. The purpose of a marketing plan is to help you manage things better and cover all the important steps to achieve your business's goals. Companies need marketing strategies to keep their focus and clearly distinguish among roles and duties assigned to their teams and employees. Don't forget that a solid marketing strategy is also your ticket to success against the competition.
Having an outstanding and updated marketing strategy is also imperative for knowing and segmenting your customers. It helps you better allocate your resources, build a budget and tell your story.
Last but not least, a marketing strategy adds more professionalism to your enterprise! Your customers will be able to tell if you are just winging your marketing activities or if you are there to answer their needs and develop a mutually beneficial relationship with them. With that being said, good luck!
Have a business idea but no website to back it up? Get started now!