Fundraising is a trending topic nowadays, especially when it comes to our post-pandemic corporate environment. Aside from the fact that many people are choosing to trade in their 9 to 5's for a startup of their own, existing companies have had the chance to reassess and reevaluate changing customer demands and expectations, giving birth to new releases and innovative projects.
This has been the case for Ucraft. Since 2020, we've been tirelessly working on an intelligent eCommerce solution, which we've fittingly decided to name Ucraft Next. In order to raise funding for our venture, we joined the UC Berkeley SkyDeck Accelerator Program to pitch our idea to potential investors and get one step closer to receiving the capital that would help us catapult this project forward. 
We're currently coming towards the end of our journey with the program, after which our pitch will be released into the wild - figuratively speaking. During this program, we've learned the ins and outs of successful fundraising, which we have been eager to share with our users, audience, and anybody else looking to start a new venture or launch a platform. 
You may be familiar with our recaps, in which case - disclaimer! This is no ordinary recap. We'll also be sharing valuable insider tips and tricks with you in this post. Read on to learn all about the basics of fundraising, how we worked with the program to start raising capital for our series B stage, and even some unique tips for wowing investors.
Basics of Fundraising
Before we dive further into the topic, it's essential that every reader who clicked on this article is familiar with the basics of fundraising. Although Ucraft is not a startup anymore, we did belong to that segment a few years prior, going through all the stages new startups are currently navigating. And to get from point A to point B, it's essential you know where to start.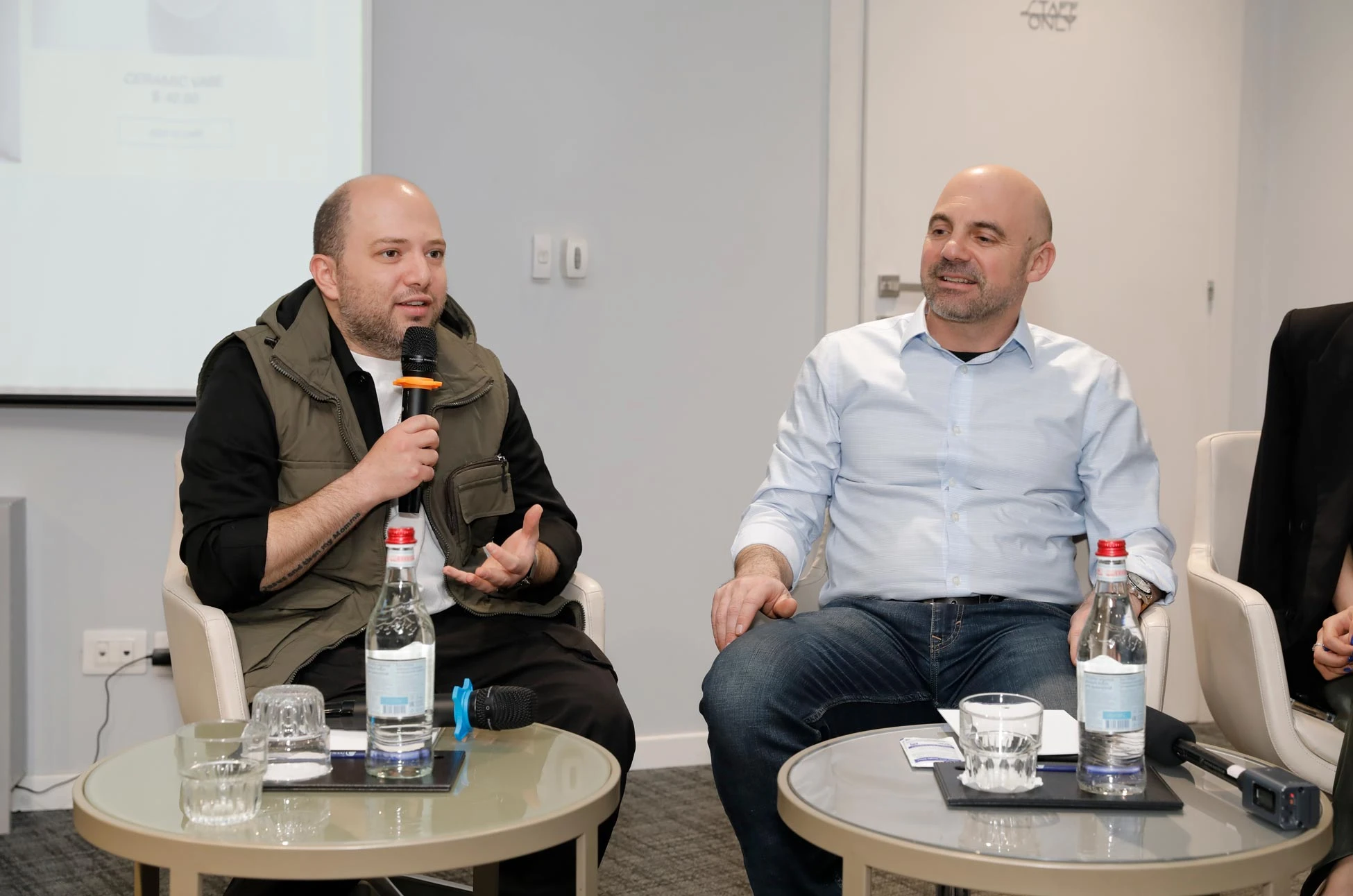 Stages of Fundraising 
Depending on where your current startup or business is at, there are several stages to fundraising, usually divided into the following six categories: 
Pre-Seed - usually an out-of-pocket investment to give the business an initial push.
Seed - founders are looking to attract angel investors and usually expect to raise between 500k and $2m.
Series A - founders are looking to raise venture capital and take their business to the next level, usually $3m and up. 
Series B - allows startups to turn into enterprises by raising higher levels of venture capital. Ucraft is currently here. 
Series C - larger companies looking to expand their corporations. 
IPO - when a private company's shares are opened to the public. 
Fundraising Sources 
In the section above, we briefly touched on angel investors and venture capitalists, which are the two primary sources of funds - depending on what stage your business is at. 
If you're at the seed level, you should be looking for angel investors, who are individuals, or groups of people looking to support early-stage startups and get their products/services on the market. Angel investors can be won over by an excellent pitch (more on that later), a solid business plan, and - most importantly - an idea that fills a gap in the market. Ucraft was at this stage just a few years ago when we were releasing the first version of our website builder to the market. 
However, if you already have an established business and are looking to take it to the next level, as we are currently doing, venture capital is the way to go. These are professionally managed funds used to invest in high-performing startups and small-to-medium-sized companies with promising expansion potential. Venture capitalists will provide you with larger sums of capital than angel investors but will also expect more of your company in return. 
Aside from these two, there are other ways of raising capital that should be taken into account. First of all, we have incubators and accelerators. These are usually run by VCs, universities, and governments. While incubators help start-ups get on their feet, accelerator programs like UC Berkeley SkyDeck will help scale them up. As we learned from our own experience, you shouldn't have to tackle all the challenges yourself at any stage of your fundraising journey, and it is always important to make the most of the resources available to you - which is exactly what we decided to do with the SkyDeck program. 
Alternative fundraising options include crowdfunding, with many start-ups flocking to platforms like Indiegogo to raise money from online supporters interested in the product/service and vision. Likewise, start-ups can also choose to take a loan from the bank or apply for a government program if they are in the sphere of research, science, and health. 
Overall, finding investors and raising capital is an active, often time-consuming process. From our experience, we suggest you focus on the following: manage your time well, organize regular meetings to maintain communication with existing potential investors, attend conferences and reach out to future investors via email and telephone. You have to be responsible, organized, and open, otherwise, people may doubt the validity of your intentions. 
Securing the Bag 
Knowing the stages and availability of resources is only part of the bargain. You should also put in the work to attract investors and secure the funds, which often comes down to how well you can pitch your idea (aside from being responsible, that is).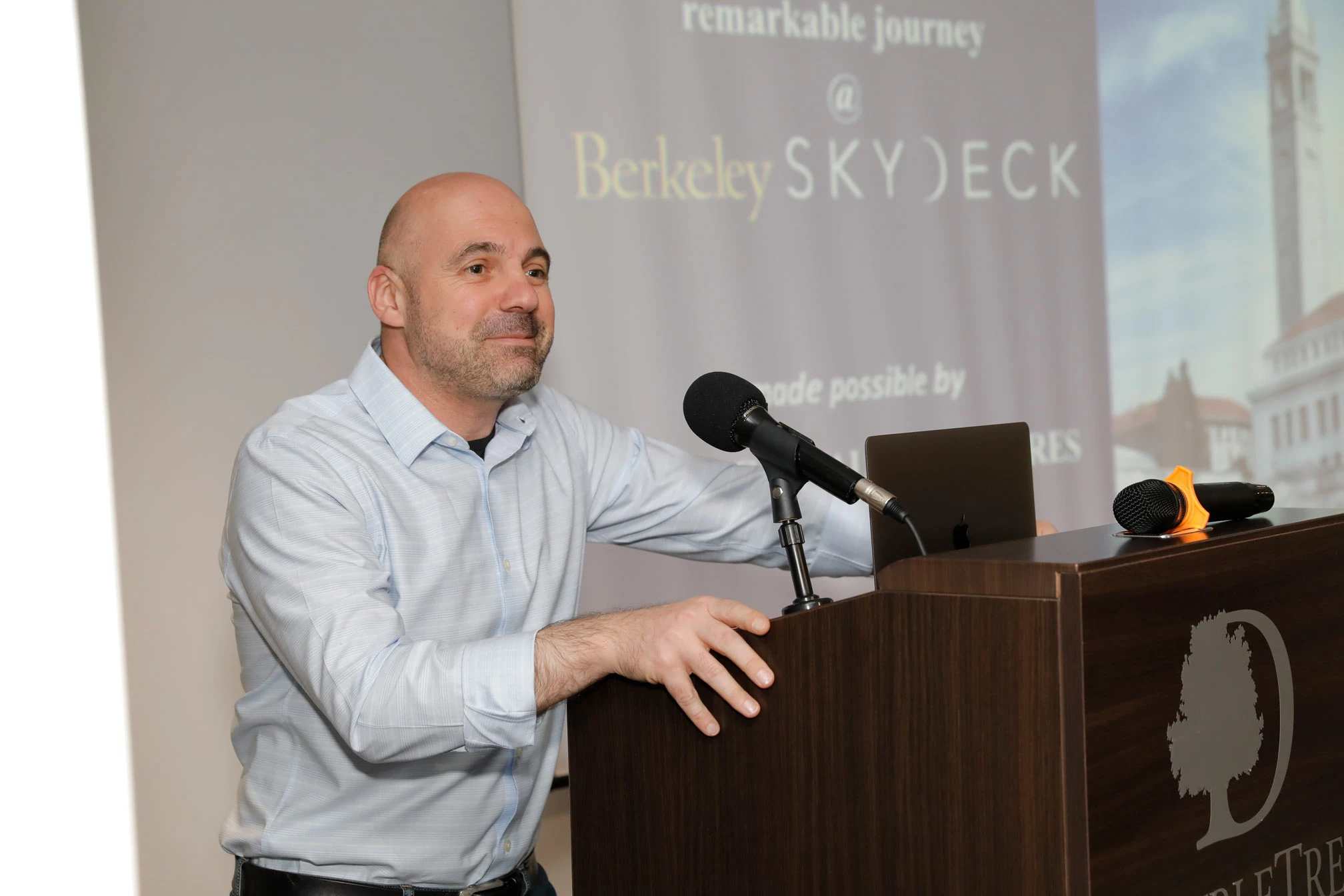 First of all, you need an excellent pitch. Our advisor Karen emphasized this during our work with the program, resulting in many alterations to our original pitch. Through our work with the SkyDeck program, we learned that it's best to stick to the following tips when crafting your pitch:
• Keep your presentation short; a few minutes is ideal;
• Try to keep your on-screen presentation down to 10 slides;
• Introduce the problem and solution (i.e., your product/service) first;
• Provide industry statistics and graphs where necessary; 
• Tell your company's story and humanize your enterprise; 
• Include valid user reviews and testimonials; 
• Let the audience know about your future plans and goals - what are you planning to do with the capital once you receive it? 
• End the presentation with a CTA and leave time for questions. 
Knowledge is power, so make sure you have everything you need before you start the fundraising process - regardless of what stage your start-up or business is at. Although Ucraft has been on the market since 2015, we're always learning and seeking the advice of industry professionals. Don't assume you know better, and always revisit the basics when you feel stuck. 
Ucraft x SkyDeck: Our Experience With the Program
Now that we've refreshed your memory with the basics, let's take a deeper dive into our own experience with series B fundraising and the UC Berkeley SkyDeck Accelerator Program. Back in 2021, we decided to join the program after being introduced to Karen Gyulbudaghyan - Berkeley SkyDeck's global ambassador, strategic advisor, and member of the selection committee. As mentioned above, accelerator programs like SkyDeck help existing companies expand and raise capital for new ventures, which is exactly what we needed for Ucraft Next. 
SkyDeck provided us with access to relevant workshops, networking events, office hours with industry experts, and a showcase event with 100+ attendees - including startup investors, advisors, and mentors. They also helped us hire top talent, identify go-to-market strategies, and begin raising capital for our Series B round. 
Working closely with Karen and other advisors, we were able to pinpoint some of our shortcomings in our planned fundraising strategy for Ucraft Next and essentially redefine how we wanted to position ourselves. This aspect became especially prominent when working on our pitch deck presentation, which we had to re-write and re-design several times before getting it just perfect. 
Our experience with the acceleration program was divided into three stages, which we completed over the course of several months: 
1. Product Strategy: defining/refining the product design and go-to-market for a capital-efficient growth strategy with meaningful competitive moats.
2. Team-building: identifying and recommending key candidates for advisory boards and early hires.
3. Customer Introductions: using the UC Berkeley alumni network, SkyDeck made introductions to influencers and key buyers in just about any industry in Silicon Valley.
As we come to the end of our journey with the program, we have also been able to successfully network with many entrepreneurs, venture capitalists, and tech connoisseurs. Moreover, the discussions we are currently having with potential investors would have been more challenging to organize had it not been for SkyDeck. The accelerator program has greatly helped us spread the word about our upcoming launch, expand Ucraft as an international company and headhunt new talent for our team.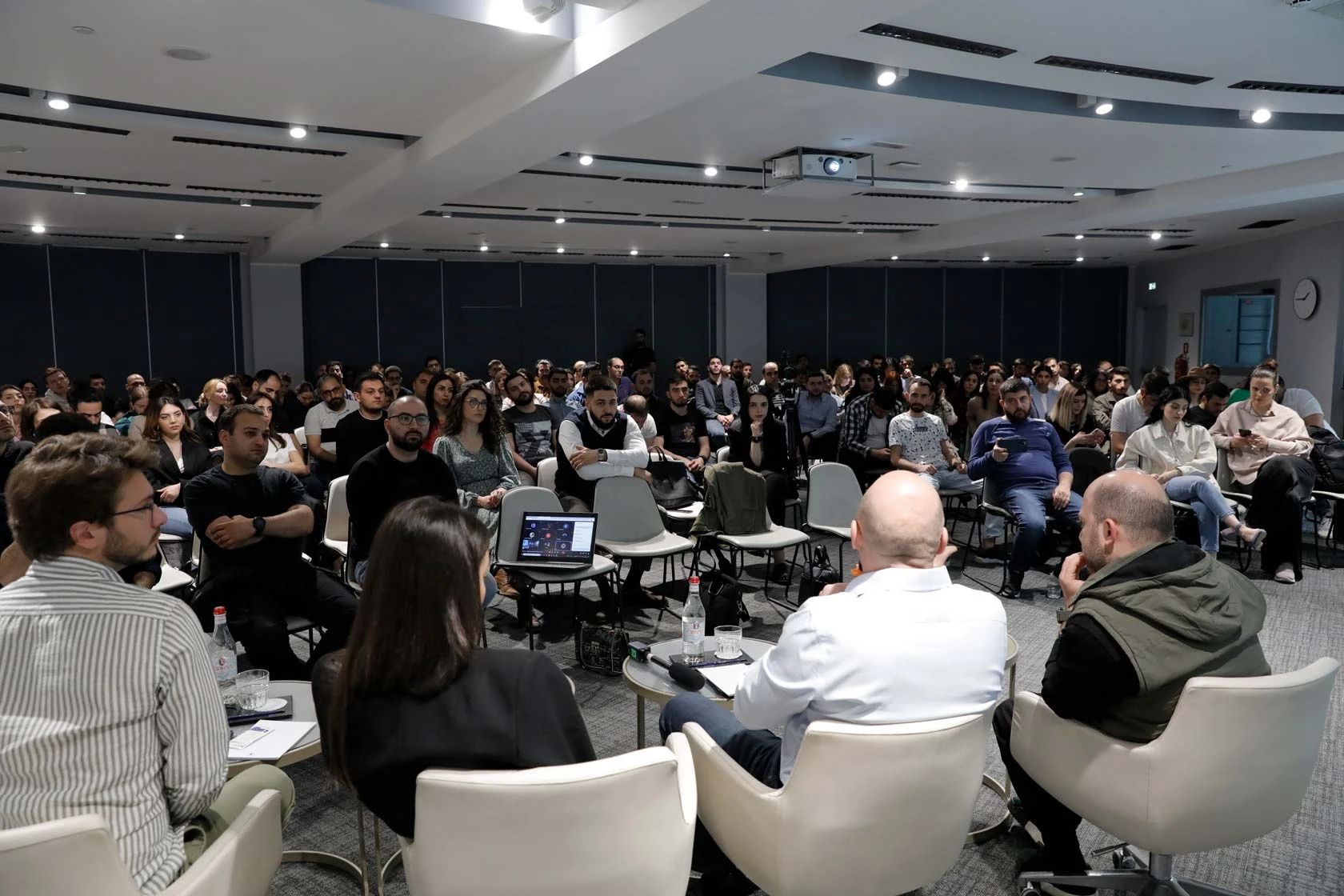 Insider Fundraising Tips
As promised, we are going to wrap up this article by sharing some unique fundraising tips that were provided to us by SkyDeck advisor Karen. When we asked him what we should do to raise capital for Ucraft Next, aside from doing everything by the book, he had the following tips to share with us: 
First of all, doing everything by the book means you're only halfway there. You need to do more than just follow the basic steps if you want to stand out from the other pitches at the presentation and capture the attention of investors. When perfecting our pitch, Karen emphasized telling your story and really humanizing your enterprise. Investors don't only want to see the idea; they want to see the people behind it and what the company culture is like. Dedicate at least one slide to the people behind the idea, and make sure to get the company mission, vision and culture across. Headshots of your team members, alongside their names and positions, can also be helpful to show the faces behind your brand.
Likewise, your presentation should be charismatic and articulate. You don't need to pull out your best acting skills, but make sure to present your idea in a dynamic and interesting way. Investors listen to pitches all the time, so make sure yours is memorable. If necessary, take some public speaking lessons, and practice in front of an internal audience before going up on stage. 
And finally, mentors really pushed us when it came to conveying what demand we fulfill in the industry with our new product. Since Ucraft Next is an innovative, user-friendly eCommerce platform building solution, we had to show what was missing in the industry - e.g., existing builders have a lack of customization, opening online stores takes too long for the average person, and so on. They were adamant for us to address the gap in the market, and precisely how we were going to fill it. 
- 
Overall, our experience with the UC Berkeley SkyDeck Accelerator program provided us with the knowledge and resources we required to move forward in our product launch. Unfortunately, many established businesses on the market do not reach out for external guidance after they have grown out of the "start-up" label and miss out on game-changing experiences such as ours. 
Building a reputable brand and establishing your place on the market is a great achievement, but it does not mean that you always know best when it comes to expanding your company further, which we learned over these past few months. By taking a leap of faith and joining the program, we were rewarded with so much valuable information we would have otherwise been unaware of. 
We would like to extend a special thank you to all of the mentors and staff and UC Berkeley SkyDeck, and especially Karen - who has been with us since the beginning of this journey. With that being said, stay tuned for more exciting news this year, because there's going to be a lot of it!