Email Marketing as a Tool
Email marketing is not dead - it's very much alive and thriving! Learn how to make the most of this timeless marketing channel for the best results.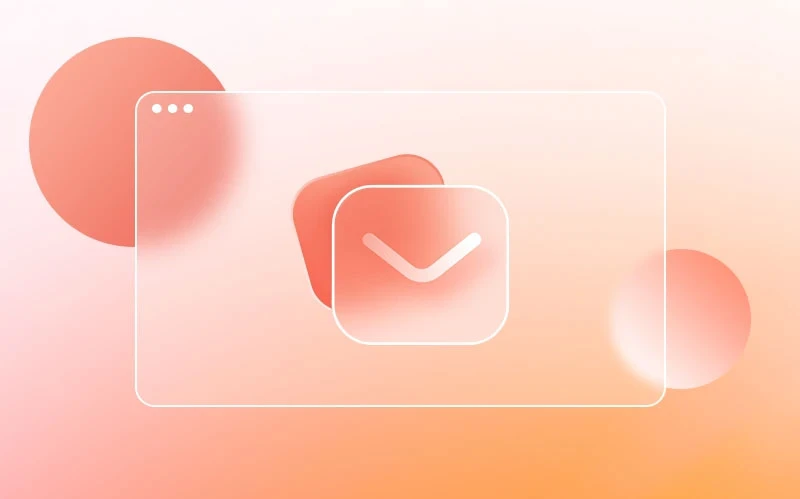 Social media marketing might be crucial to your online store's success, but email marketing should not be underestimated either. In fact, email marketing is one of the oldest ways to appeal to customers in the book. It helps retain existing customers, attract new ones, promote discounts, keep people satisfied with your service, and much more.
Email Marketing in a Nutshell
This marketing channel is one of the oldest yet most effective techniques to date. Email marketing is the process of sending relevant and personalized messages to both current and prospective clients, intending to inform, sell, and build customer loyalty. Business owners can build an email database through their website via subscription forms and mandatory email sign-ins - such as "Sign in with Google". 
After the social media boom ceased to be such a novelty, many businesses found themselves going back to email marketing and paying more attention to this particular outreach channel. One of the main reasons behind it is that email marketing is an "owned" channel. This means that the content (and distribution) lies entirely with the sender. This digital marketing channel has no gatekeepers, allowing the sender to decide on what content they want to send, how they want to send it, and who their audience is. 
The Benefits of Email Marketing
Email marketing has always been a favored marketing channel, and for a good reason. Let's look at some of the benefits that come with reaching your target audience through an email marketing campaign.
Low-costs compared to other channels
When engaging in email marketing, you won't be paying for traditional advertising channels such as billboards and posters. Sending emails tends to be free, and most eCommerce website builders have automated built-in email marketing features. Even if you choose to use a third-party email marketing integration, the starting costs are usually pretty reasonable. These may begin to vary once your database collects more subscriptions and the number of emails you'll be sending out increases.
Voluntary: targets interested parties 
In order to receive news, updates, or any other promotional materials via email, a user is required to go through a couple of steps in order to establish a GDPR-appropriate agreement. This is usually achieved when a user subscribes to your newsletter through your website, checks a consent box when creating a new account, or during checkout. No matter the way in which your audience accepts to be part of your email marketing campaign, you can be sure that a direct subscription is proof of honest interest in the product or service you are providing. Users will always have the option to unsubscribe, meaning that your database goes through constant filtering, leaving you with a target audience that is truly involved in your business's activity. 
Compared to other digital marketing channels, it's rather easy to get the hang of how email marketing works. Sending out automated emails implies that your message will reach your entire database at once. You can either do this via the website builder or through a compatible integration. Most email marketing platforms are highly intuitive, allowing you to easily craft a branded design for your newsletter or email campaign. Create a design, select your email list, click send, and you are all set!
Can help achieve quick success 
Email marketing is direct and instant. You send an email to an interested party, they open it and then choose whether they want to complete an action (such as visiting your site, redeeming a coupon, checking out their abandoned cart, etc.). As opposed to other strategies, email marketing doesn't imply a waiting period for visible results. You can instantly gain new followers and website visitors that hold the potential to convert. You still have to build your email list, but the effects of email marketing are still faster compared to some other channels. 
Helps build customer relationships and loyalty
Emails feel very personal to most customers, unlike ads that are visible to the general public. Upon receiving an email from a company they have interacted with, customers begin to perceive themselves as a part of a closed community. They feel included in the company's activities and connected to the business through a private channel. This can significantly increase customer loyalty towards your store, which is especially important in dropshipping, as a strong brand should be your primary goal. 
You can send a variety of emails to drive more sales - from seasonal campaigns to automated abandoned cart recovery messages. By directly notifying customers about a beneficial action they can perform, and offering customer-specific benefits such as discounts, new sales notifications, or free shipping, you will likely see an increase in product sales. 
Provides a high return on investment (ROI)
If done correctly, email marketing is one of the best ways to increase ROI. Considering its low-cost nature and the many actions that can be automated, email marketing often reaps more benefits than you would expect, given the little time, money, and energy you would spend on it.
Free of third-party restrictions
As previously mentioned, you are in charge of what you send, how you send it, when, and to whom. Aside from spam filters, nothing is standing in your way when it comes to marketing your dropshipping store via email. Considering that social media platforms also fluctuate in both restrictions and popularity, email marketing can be something to fall back on in times of unexpected change, so don't put all of your eggs in one basket!
Types of Email Marketing Campaigns
There are different types of email marketing campaigns you can send; some are auto-generated emails, and others are custom. However, all campaigns tend to fit into one of the three core categories:
Transactional emails

Promotional emails

Lifecycle emails. 
All of these should have their own place in your email marketing strategy. 
A transactional email is sent during checkout, or when a user performs any other action related to a purchase. Such emails are usually automated. Examples include, but are not limited to: 
Order confirmation email - this message informs customers that they have successfully placed an order/made a purchase, and includes key order details such as the number/code, shipping address, delivery time, and so on. 

Shipping confirmation email - sent to notify the customers that their order has been shipped, providing useful information while increasing the excitement of shortly receiving their order. 
The purpose of promotional emails is to raise awareness for a specific promotion or deal. These can be new discounts, clear-out sales, seasonal promotions, etc. Promotional emails are not always automated and are sent with respect to a specific deal or event, rather than as an ongoing campaign.
Examples include: 
Seasonal promotion announcement - sent in relation to a specific holiday or date such as Black Friday, Cyber Monday, New Years', Christmas, and so on. These emails are sent to announce a special seasonal deal, such as a discount, or even a contest.

New arrivals email - sent to notify customers that new products they might be interested in are in stock.

Newsletters - a recurring type of email, usually sent as a monthly or a weekly update. The content will normally showcase new arrivals, describe new features or opportunities for shoppers, introduce seasonal discounts, and can even include a link to a recent blog article (if you do decide to run a blog for your dropshipping store). 
These are auto-generated emails, triggered in response to a customer action (or inaction). They are specific to where a person stands in the customer lifecycle. Examples include: 
Abandoned cart recovery notification - sent to notify the customer that they have placed an item in their shopping cart, but have not completed a purchase. A customer can abandon a cart for several reasons, and not only because they changed their mind. Daily distractions, power outages, slow internet connections, and other events can cause a customer to forget about their cart, which is why these emails have the potential to recover a good number of interrupted sales.  

Welcome email - sent when an email address is first submitted anywhere on your online store; either the customer has created an account using their email address, subscribed to receive news and updates, or has provided their email address at checkout. This is a great way to introduce your business and make the customer feel welcome. 

Win-back email - a notification sent to inactive customers. They could have been a regular shopper or made a one-time purchase. Either way, an action was completed on your store. The goal is to remind customers to revisit your site and hopefully make a purchase.
Getting Started With Email Marketing
Although email marketing may be less complex compared to other digital marketing activities, it still requires some effort and planning. First, you need to explore your options: 
Does your eCommerce builder have an automated email marketing option?

What third-party integrations would you like to use, if any (e.g., Mailchimp, Intercom, etc.)

How are you going to collect your email list? Best practices include pop-ups such as "Login With Gmail" and "Subscribe to Our Newsletter," as well as allowing customers to create an account and asking them to provide their email address at checkout - which should be mandatory.         

Once you have chosen a tool (built-in or third-party) and decided on how you wish to collect customer email addresses, you can start planning your first campaign. 
Planning ahead will offer an overview of what your email marketing strategy will imply. Here are some of the things you may want to establish before jumping into creating the actual campaign:
Decide on which emails can be automated and which ones require customization. 

Define the purpose of each campaign and think about the details of the email you are planning to send.

Define the audience for each campaign. Who are you trying to reach? Prospective clients, first-time buyers, regular customers? Or maybe all three?

Preview and proofread your emails and newsletters before you send them out; consider using a spelling and grammar checker such as Grammarly to ensure that your content is on point. 

Measure the performance of your campaign with key performance indicators (KPIs); define what went well and what could be improved. More on that below.          
For detailed information on how to set up and create email marketing campaigns, check out our Step-By-Step Email Marketing Guide. 
High ROI With an Automated Email System
When it comes to ROI, email marketing is right at the top. According to Hubspot, email marketing has the potential to generate a 3800% return on investment - $38 for every $1 spent on this channel. This is backed up by 59% of marketing specialists, who say that email marketing is their most significant ROI source. A lot of this success can be attributed to automated emails; they are easy to set up, don't usually require much maintenance but can bring in a significant amount of traffic to your online store. The beauty of automated emails is that they are sent to the right customer at the right time, depending on what action they took on your website (or didn't - in the case of Win-Back emails).
How do auto-generated emails benefit your online store and increase ROI? 
Most automated email marketing campaigns only need to be set up once, meaning that you'll spend very little time on your email marketing activities. Your active campaigns will continue running without much intervention from your side. 

Considering that most eCommerce website builders offer an auto-generated email option and third-party integrations are also not too pricey, these campaigns are very budget-friendly - the costs are low, and the benefits are plenty.        

Since they target the right customers at the right time, email marketing campaigns will bring more

traffic to your website and lead to an increase in sales and recurring customers.

Automated emails have high open rates since they are an essential part of the buyer's journey. Customers will normally check their emails for order and shipping updates or discounts, so it's unlikely that your message will be left unopened. 

The return on investment from email marketing can show up faster than the results you'd expect from SEO and SMM, given that ranking on search engines takes some time, and so does gaining followers and growing a community on social media platforms. 

With the appropriate tools and metrics, tracking the ROI of email marketing is rather easy. 
When it comes to auto-generated emails, all you need to do is put in the minimum amount of effort and time, and the rest is taken care of by the builder or integration. This allows you to concentrate on other marketing activities that are crucial for your dropshipping store's performance, such as building a strong brand and online presence. 
After you start sending marketing emails, automated or otherwise, it's important to start looking at specific metrics to understand your return on investment and success rate. Although there is a wide range of metrics to consider, you can start by focusing on the six most important ones:  
#1 Number of subscribers 
This metric shows you how many people have subscribed to receive your emails. If you notice a growing trend over time, it means you are doing something right. If not, consider tweaking something in your email marketing strategy and the way you present your offer. 
#2 Deliverability rate
This number shows how many people actually receive your emails. This can fluctuate over time as some subscribers may change their email addresses, or emails might get sent to spam. You can avoid the spam filter by using well-crafted, professional-looking subject lines and maintaining a regular email schedule. Likewise, avoid using spammy language, sending your subject lines in all caps, and adding too many emojis. 
#3 Open rate 
The percentage of subscribers who open your email. Ensure that each email is tailored to an interested audience and provides a general idea of what it contains via the subject line. Avoid being too broad with your subject line (e.g., consider using "Huge Halloween Discounts" as opposed to "A Great Offer From *Store Name*"). It's best to be straightforward about what the email is about so that subscribers have an incentive to open it. 
#4 Click-through rate
The click-through rate shows how many people opened your email and clicked on a link or CTA button provided in the content. Make sure that any links included are easy to locate (e.g., separate them from the general text, show the link in bold, etc.) and that CTA buttons are eye-catching and visible. If possible, consider including only one link or CTA per email.
#5 Unsubscribe rate
This shows the number of people who have opted out of receiving your emails. Although a high rate of unsubscribers is not a good indicator, the unsubscribe rate, in general, is not a bad metric. You don't want to be targeting customers who are no longer interested in your services. 
#6 Conversion rate
The conversion rate shows how many people took an action after clicking on a link or CTA in your email. This includes various actions such as purchasing an item, redeeming a discount code, subscribing to a newsletter, recovering an abandoned cart, and more. With email marketing, one of your main goals is to increase the conversion rate.
Ucraft's Automated Email Feature
If you have decided to open a dropshipping store with Ucraft, then you're in luck! Our builder provides built-in automated emails tailored to your business. Once a customer has completed an action on your store, Ucraft automatically sends a marketing email to keep them moving through the sales funnel. You can access our built-in auto-generated email feature by navigating to the eCommerce App on your dashboard, clicking on the Marketing tab, and selecting Automated Emails. 

 

Ucraft offers all types of automated marketing emails that are most crucial to a successful email marketing strategy. These include:

 

Abandoned cart recovery email

Sent 2 hours after a client has added products to the cart, but did not make a purchase. The email contains the chosen products, and it is sent with the purpose of bringing a client back to the store and encouraging them to complete the purchase. 

 

Order confirmation email (with related products)

Sent after a customer has placed an order in your store. Contents of the email include the order confirmation, as well as products they might be interested in. The goal is for the customer to come back to your store and make another purchase. 

 

Feedback request 

Sent four weeks after an order is shipped to a customer, as a request to give feedback on the order and purchase. The goal is to facilitate communication with the customer and receive direct feedback on the quality of your products, services, and the overall user experience.

 

Loyal customer appreciation email

Sent after the second purchase is made and all subsequent orders after that. The goal is to express gratitude for repeated purchases and show appreciation for the customer's loyalty. 

 

Inactive customer reminder

Sent six months after the customer has placed their last order, promoting products from your store's Front Page. The goal is to remind the customer of your store and encourage them to come back and make another purchase. 

 

Purchase anniversary email

Sent when a customer placed their order one year ago, intending to show appreciation and encourage them to make another purchase with a celebratory mindset.

 

Likewise, Ucraft also gives you the option of adding a discount coupon to any of the auto-generated emails above to encourage a purchase incentive. All you need to do is choose a discount coupon available in your dropshipping store and attach it to the email in question. Moreover, you have the option of adding links to your social media accounts, which can help your SMM strategy and increase the number of followers (i.e. potential customers). 

 

Nevertheless, Ucraft also provides an integration with the well-known email marketing platform Mailchimp. By integrating Mailchimp to your dropshipping store, you can write and send custom newsletters to your customers. Newsletters are a great way of reminding customers about your store, communicating with your audience, and encouraging repeat sales, so check out our support article on creating newsletter campaigns with Mailchimp here.

 

Now that you are familiar with the main steps towards developing an email marketing strategy, the time has come to move on to the final chapter - tips for growing your sales! Although it is the shortest chapter of this guide, it is by far the most important when it comes to small sale-increasing hacks. Ready?

*/