When you start your first business, getting caught up in the day-to-day operations is easy. But you have to keep an eye on the competition if you want to succeed. Competitive intelligence (or competitor intelligence) helps you keep on top of trends, competitors' strategies, and shifts in the market so that you can face challenges head-on. Let's look at competitive intelligence, how it works, and how it can benefit your business. 
What is Competitive Intelligence?
You already know that your market shifts and changes all the time. You can probably get away with a bit of guesswork and trial-and-error initially, but if you don't work smartly, your competitors can quickly swoop in and undercut your prices or offers with their own to push you out of the market. 
Competitive intelligence is the ongoing effort and result of a company's effort to gather and analyze information about its industry, operating environment, competitors, and product and pricing strategies. 
Competitive intelligence will guide you through choosing the pricing strategy for your business, identify gaps in your strategy or chinks in your armor, and help you position your brand in an appealing way to your customers.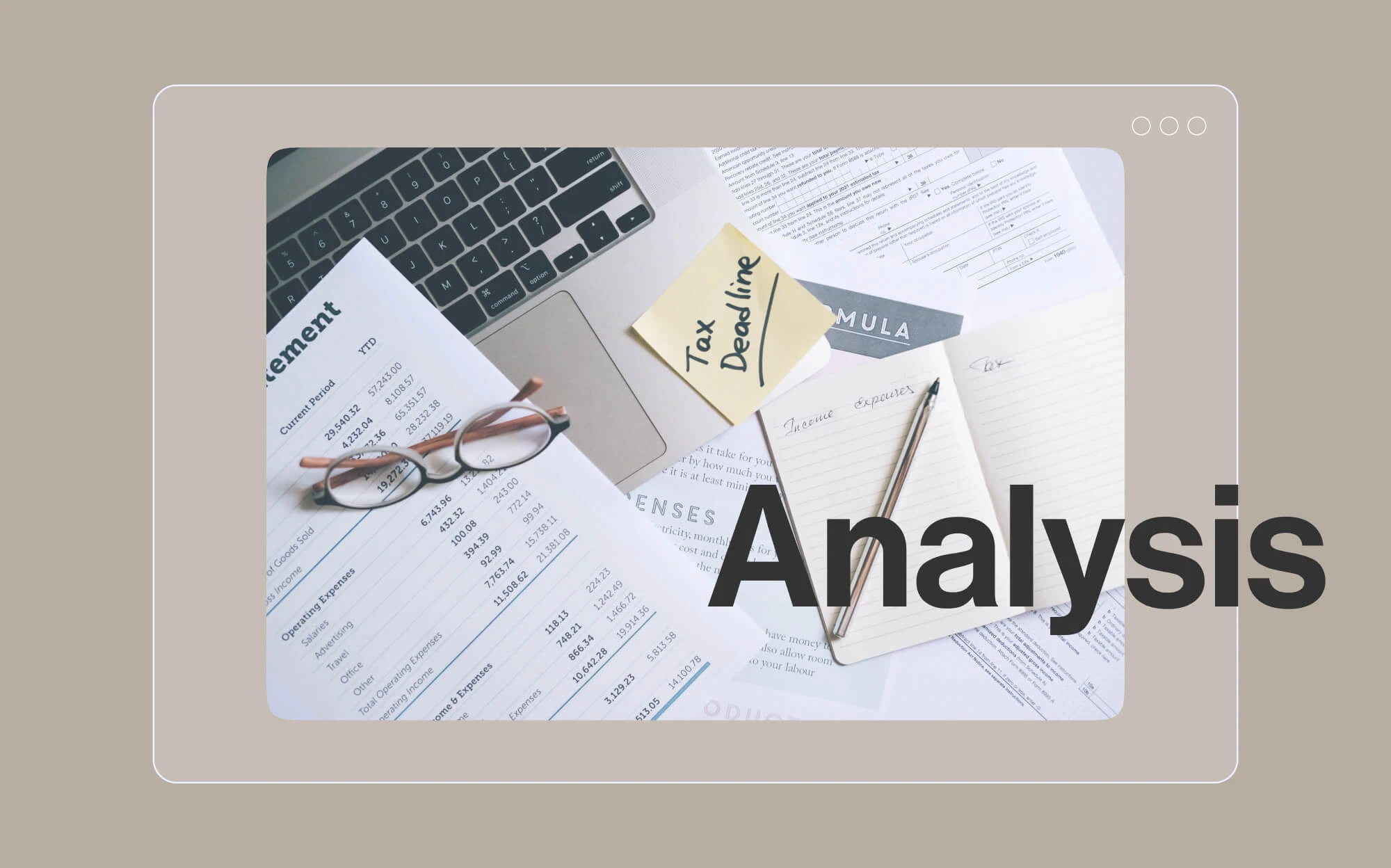 What Are the Goals of Competitive Intelligence?
Now that you know what competitive intelligence is, we can dig into why you should conduct competitive intelligence in your business. The goals of competitive intelligence include: 
To identify and analyze trends to decide your next move
You can respond in turn if you know what your competitors are planning. For example, if you know that your competitor will run an early Black Friday sale special, you might experience a dip in sales during your own Black Friday promotion. You won't be able to prevent them from running their sale, but you can reschedule yours to start earlier or simultaneously to avoid missing out on business. 
To obtain insight into trends and expectations
Let's face it: customers' expectations are high these days. If your competitor can offer faster turnarounds, overnight delivery, international or free shipping, or even drone delivery, they believe you should be able to match their offering. Of course, if you don't know what others are doing, you won't know that you are falling short of those expectations. Keep an eye on the international market as well. You might find inspiration or spot a trend that you could emulate locally and become a market leader in your territory. 
To allocate resources more efficiently and improve ROI
You might be spending money on features or services people simply don't care about. You could spend hours maintaining a feature on your website or operating phone lines that no one will ever call. If your competitors have swapped their landline for an AI chatbot, maybe you should too! 
Predict the steps of competitors
If you find out that your competitor will pivot from being a website-based business to a mobile-first app enterprise, what will you do? You could decide to copy their move or pick up the business they will lose when they switch. Either way, the worst thing you can do is nothing. Knowing what your competitors are likely to invest in and focus on will help you respond in the best possible way. 
What Are the Main Components of Competitive Intelligence?

Believe it or not, competitive analysis is actually more involved than just looking at what your competitors are doing. Here are a few of the components of a comprehensive competitive intelligence plan: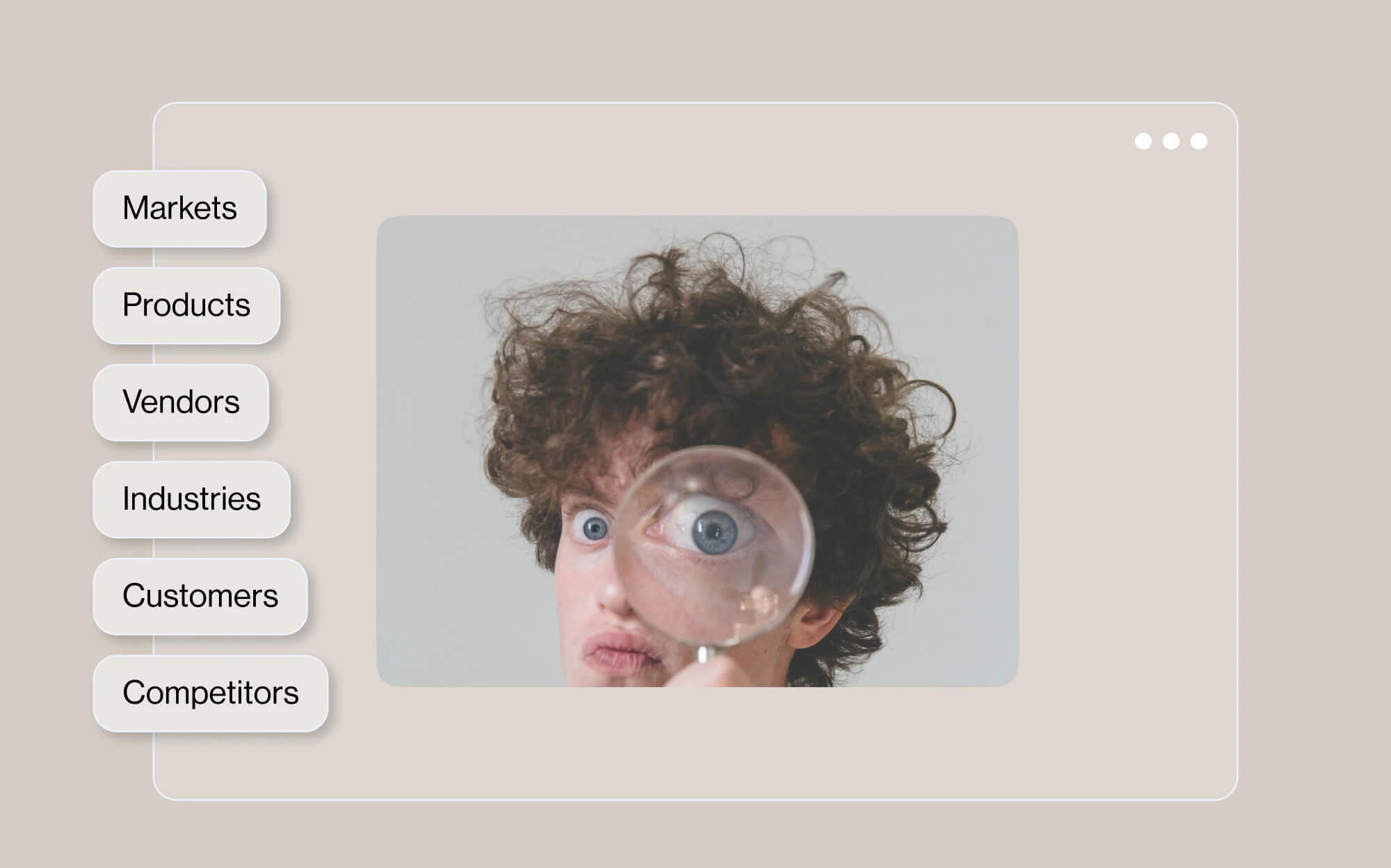 1. Product Analysis 
How do your business's products and services stack up to those of your competitors? You should regularly evaluate your products and services in order to continually increase the value you give your users. Look at its strengths and weaknesses and the opportunities you haven't pursued yet. Customer conversations and feedback, demos, reviews, and surveys can help you find out how you can improve your offering. 

2. Competitor Analysis
We've already touched on this topic in detail. Competitor analysis is all about studying the strategies your competitors are following against your own strengths and weaknesses so that you can determine which resources and strategies you need to implement to stand out from the crowd. Your competitor analysis is never complete. New competitors will always enter the market and change their strategies. Make sure that you evaluate the market at least once a quarter to stay on top of your game. 
3. Market Analysis
Where are customers spending their time and money? Which customers are spending the most? Is there a need you haven't met yet or a product line that could double your revenue? You won't know unless you look at the big picture. Avon was a book company that gave away free perfumes to buyers. When they realized how popular the perfume was, they switched their entire revenue model around. Nokia started off as a paper mill before investing in telephony. Tiffany's was a stationery store before they realized there was a huge market for jewelry and silverware. These are extreme examples, but you never know where the opportunities lie if you don't know the market. 
4. Customer Analysis
If you want to know how to serve your customers to the best of your ability, you shouldn't just look at your competitors…you should ask them! What do they like or not like about your products? If they could change anything about your business, what would it be? Surveys, feedback, and social media analysis can reveal a lot about your customers, their challenges, and their likes and dislikes. If you know what they want, you can meet their needs and keep them coming back for more. 
Examples of Competitive Intelligence
So, what does competitive intelligence look like in practice? Remember that competitive intelligence research isn't the same as business espionage or other unethical practice. It refers to using information freely available in the public domain to make an informed assessment. 
You can conduct your own business competitive intelligence by following these easy steps:
Follow your competitors on social media & online platforms 
When you follow your competitors in the media or set up Google alerts, you can quickly pick up if they are pivoting to a new strategy, e.g., changing their logos, slogans, or pricing. You'll also pick up new price promotions or strategic partnerships they've entered into so that you can respond with a counter-strategy of your own. You don't need to change your whole logo because they do, but if they are trying to change their image, you need to know why. 
Analyze their website and online marketing campaigns
It's a good idea to periodically analyze competitors' websites to see how their messaging, design, and products compare to your own. You might pick up new pricing strategies, product line expansions, or even A/B tests. A/B tests can reveal changes in their marketing strategy before they launch, giving you time to respond. For example, if you notice a call-to-action (e.g., "Start Your Free Trial"), you can deduce that they are trying to change up the way they generate leads online. 
Read customer reviews
You read your own customer reviews religiously, but you should always keep an eye on competitor reviews as part of your ongoing competitive business intelligence practices. Reviews are a great way of gaining insight into competitors' strengths and weaknesses. Are customers unhappy with their guarantees or service? Highlight the strength of your customer service center or money-back guarantees in your marketing messaging! Do they love that the competitor doesn't offer a call-out fee? Consider changing your fee structure. That way, you are always one step ahead. 
Job postings
Job postings can reveal a lot about your competitors' plans to expand. For example, are they hiring a lot of in-house developers? Your competitor is very likely planning to overhaul their website or build an app. Are they looking for a freelance PR professional? Chances are they want to amp up their public image or are going to launch a new initiative soon. 
Conclusion
Competitive intelligence is very simple, but you must be disciplined about conducting the necessary analyses as often as you need. Try to automate it as much as possible. Set up Google Alerts, use plug-ins to gather customer reviews, and set reminders in your calendar to view job boards, competitor sites, and media articles. The more you know, the more empowered you will be to take your business to the next level.