Web design trends change with an enormous speed. What is more, you need to adjust to these changes. It's especially true if you are running a business website. In case you don't, be ready to lose some clients on the web, for they will choose more modern and user-friendly websites of your competitors, as the website is what basically guarantees an online presence for you and your business. To avoid this, take a look at the most valuable trends in web design which popularity grows immensely in 2018.
Cinemagraphs

If web design is aimed at surprising people, cinemagraphs are that very tool this aim can be achieved with. They are like living pictures that contain a sparkle of movement and development in each and every item. There is always one or several objects with some kind of movement. That is why the picture looks so real.
Cinemagraphs are great for those websites that need to sell something. If you are running an ecommerce project, try using these visual elements to attract everybody's attention. It will be quite easy because, in this case, cinemagraphs will replace the animation everyone is used to. Presenting your product with the help of a cinemagraph is a brilliant idea, too. This way, you show people the main qualities of your goods and help people realize what they look like in real.
Source: Kotoghyan
Animated 3D Elements

Making each and every element of your website move is nothing more than a kitschy solution. It is a sign of a bad taste rather than of an idea to surprise people. However, there is a way that can make things better. Instead of using lots of animation on your website that makes people a bit dizzy, use just a couple of animated elements. Keep in mind that an ordinary animation design is no longer an option. Your design elements must be in the 3D format. This will make people want to touch these objects. They will feel closer to the goods you represent. This kind if animation makes your web design truly engaging. Wouldn't that be amazing to have an 3D animation like this on your site?
Broken Grid Layouts

Broken grid layouts don't need to be heavy or messy anymore. On the contrary, such websites look fresh and transparent. They include several separate elements combined in one single unit. This gives much more opportunities for website owners, letting them place several equally important objects on the homepage design. Using broken grid layouts, you make your web design look fashionable and contemporary. The main thing is to break grids bun not styles. Stick to one color palette and never mix various styles. Remember that broken grids should look systemized and well-organized.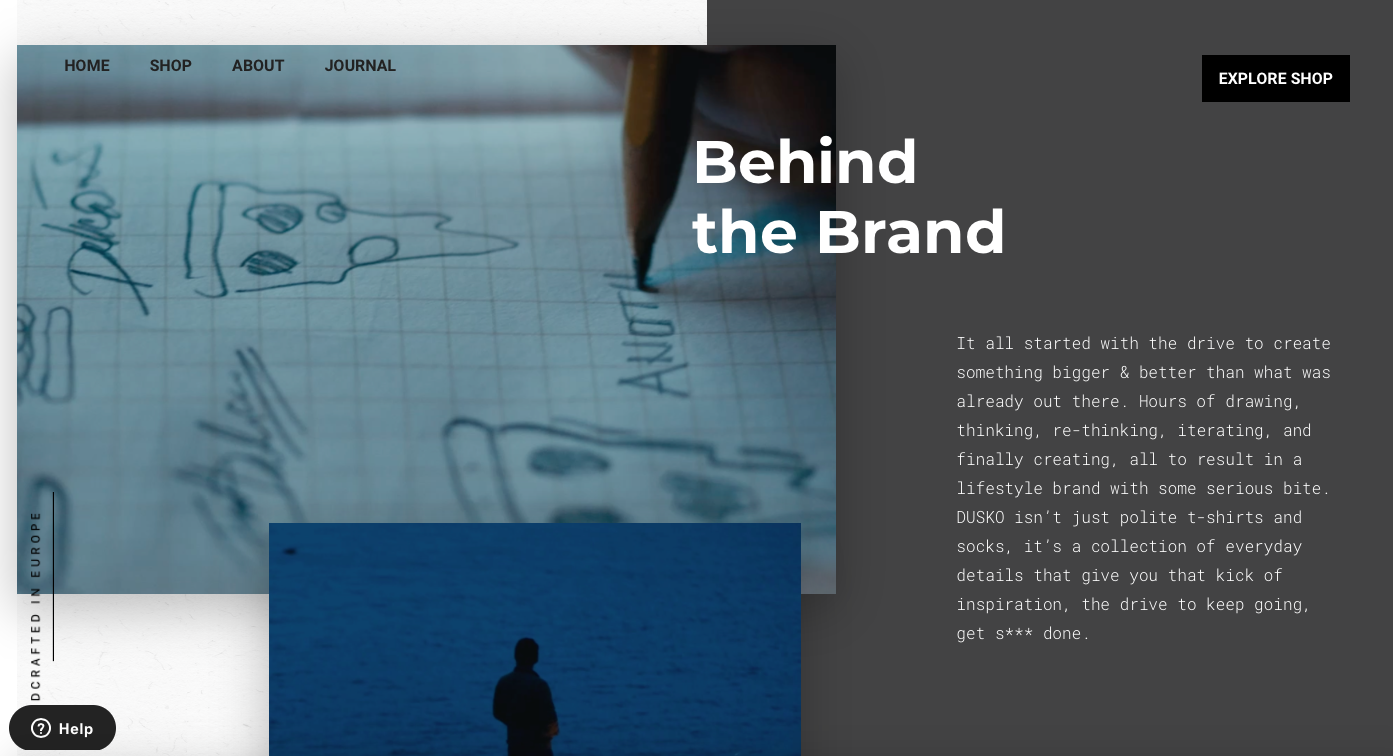 Organic Shapes

This year, say no to heavy shapes in web design. Make your website look clean and precise. Even if you choose some complicated shapes for your background, try to organize them and to show people their real pattern that can be followed. Your web design can be evaluated in a lot of ways. If the shapes chosen for the design are a bit heavy or out of order, it will be much more difficult for people to grasp your idea. Such distraction is the last thing you want to achieve while designing a modern website. That is why organic shapes seem to be such a great solution.
Maximalism
Forget about minimalism. Minimalistic logos, posters, and web design elements were popular two years ago. Not anymore. Thinking of the latest web design trends, don't forget that you are expected to load your design as much as you can. That is why no negative space is needed. Large photos, shapes, and other things that can help you with the website background will come in handy. The visual content you choose for your website design should strike and amaze. If you cannot be curved in people's memory, how do you expect for your brand to become viral? That is why, maximalism could be of a great help here.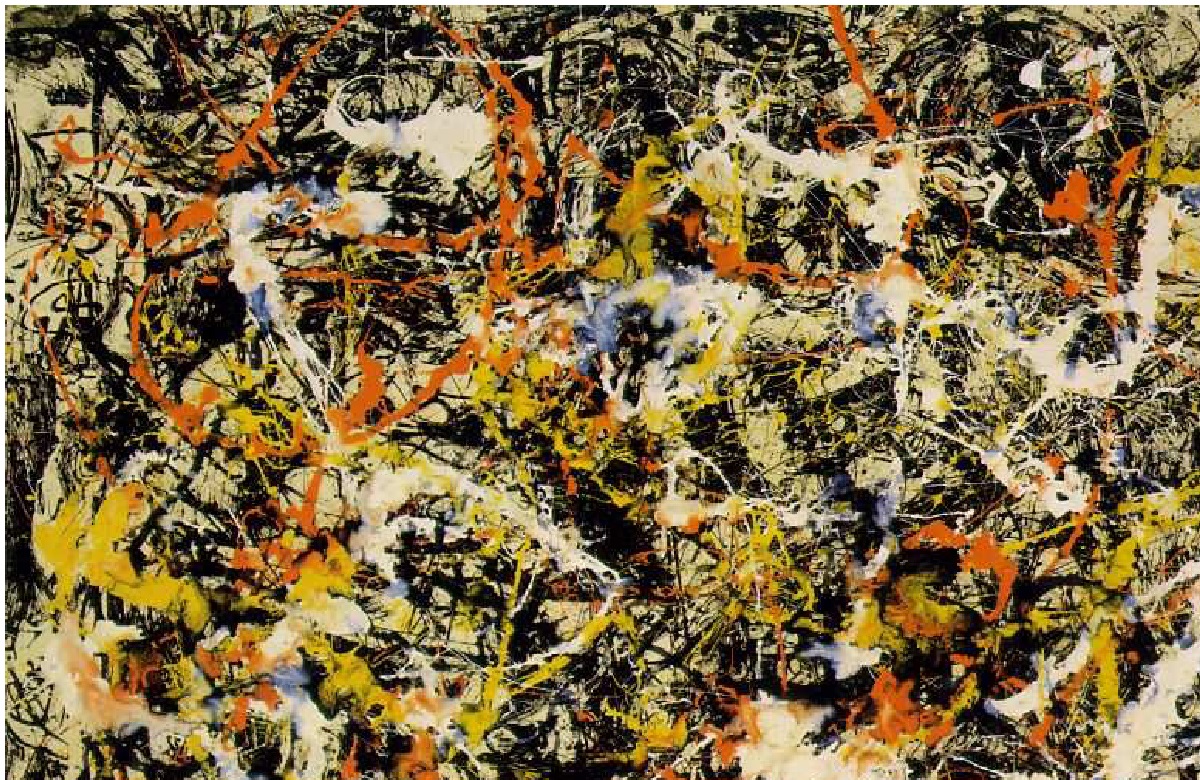 Source: "Plenty of Nothing" painting by Jackson Pollock
UX Writing

No, it is not a spelling mistake. UX principles have affected writing as well. In fact, UX writing is the text that you place on your website, on each button, on each heading. This year, this text should be rather short and precise. Now, it is all about the space and the way it is used. UX writing helps you to save this space. The less text you place on your website design, the better it would be interpreted by your clients. Thus, the quality and the quantity of the text have become inseparable. Use UX writing to make your website communicate with clients.
Storytelling

Every small business dreams of growing and becoming prominent. Without a proper website design, this dream will never come true. Your company's website allows potential clients to meet your business. So, why not to lure people from the very beginning? Tell everyone your story, using your own website. It can be done through many ways, with the help of a proper content and design elements combined together. Nevertheless, it is quite rational and doable.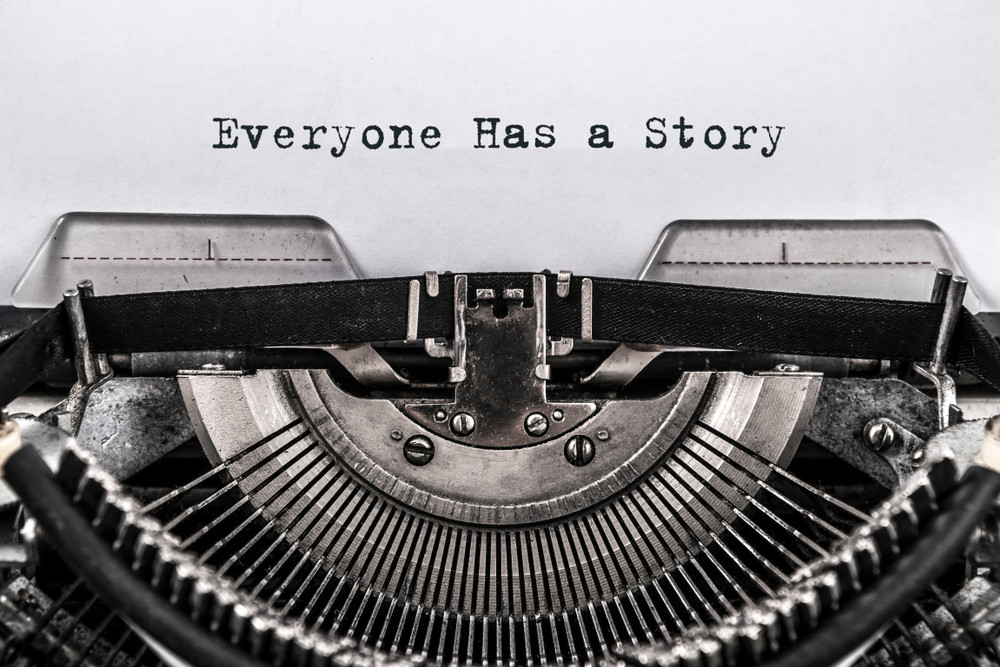 First and foremost, make sure that all the details of your website design match. Your logo design needs to start this story and all the other visual elements need to continue it. With Ucraft logo maker you will be able to create a unique logo and stand out both offline and on the web. This will let people know your company better; therefore, they will begin to trust it.
Video Background

Video background is not a new thing to do when it comes to the web design. However, it is the only thing that can guarantee your website's future success. People like entertainments and consider videos to be one of them. That is why, unconsciously, your clients will want to face your product, to experience it, and to find out more about it.
Still, in the case with a video background, you need to remember one thing: the engagement of your users depends on the website speed as much as on the content you provide. That's why, if you don't want to lose several clients because of the poor speed of your website, video backgrounds will go great with a lazy loading. Lazy loading is a way to increase your website speed by making the elements load only when you need them so video backgrounds will never still your website's traffic.
Bottom line

Following the latest trends in the website's design is a great idea when you want to appeal to your users. However, to achieve a better result, you may want to combine these trends. That's exactly where you will come up with the final design that will captivate and amaze not only your current clients but also the potential ones.
Check also which design trends suggest our designers