Today everybody knows the importance of marketing when starting a new business or a website. However, until a few years ago things were very simple for marketers: there were only traditional channels of communication and they had to choose the one that was the most appropriate for the business. Everything changed along with the widespread use of the Internet.
I am sure that today everybody knows the importance of marketing when starting a new business or a website. However, until a few years ago, before the expansion of the Internet as we know it today, things were very simple for marketers: there were only traditional channels of communication and they had to choose the one that was the most appropriate for the business or brand they were trying to establish on the market, spend their budget and wait for a reaction.
Everything changed along with the widespread use of the Internet, email, websites and lately, social media. Marketers needed to adapt in order to survive in a continuously evolving environment and find new ways to stay on top and deliver the best results for their campaigns while customers changed their habits more frequently as new channels of communication were being launched every other year and sometimes even more frequently. If you want to be successful, you need to keep up with your customers and their habits.
This is why, in order to be effective in 2017, a marketing campaign should focus especially on digital marketing.
Knowledge is power
When you want something, you need to learn how to obtain it. It's that simple. It also applies to digital marketing, from the moment you start your small business to the moment you collect data after the first marketing campaign.
The learning process will never stop as everything changes at a rapid pace in the online sector and social media, but at the same time, you need to know some basics before actually doing anything. This means you need some basic knowledge that will help you make your first steps in this process and start doing digital marketing altogether.
To this end, I have prepared a short list of the most important 10 guides you can use in order to be able to start your first digital marketing campaign for your small business.
1. Choose your domain name and a reliable hosting solution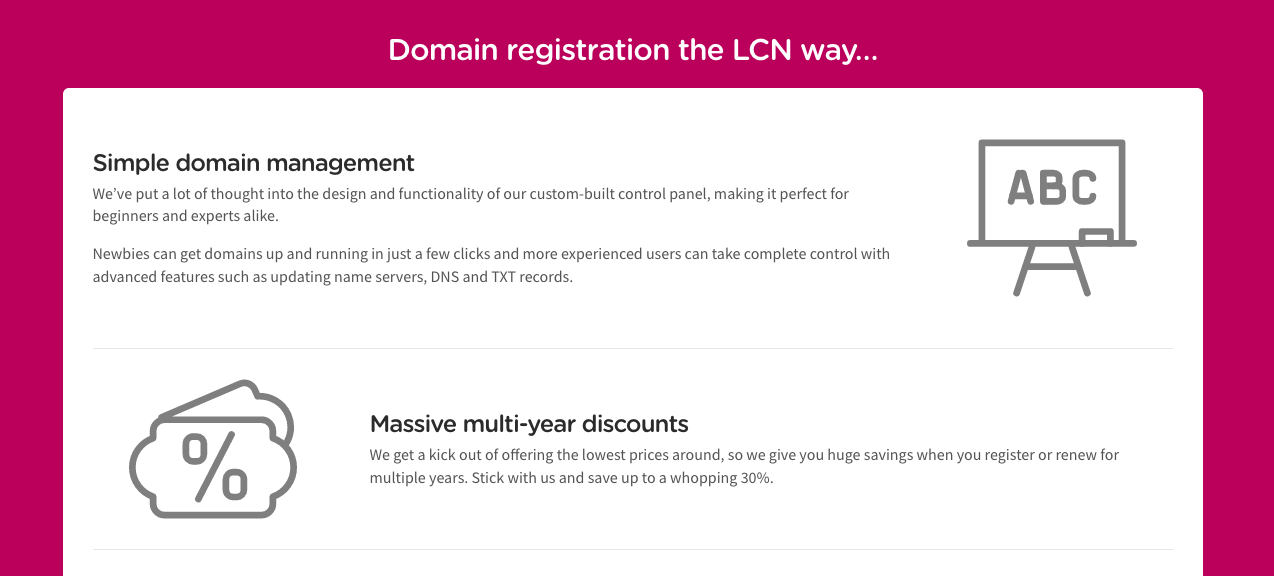 One of the first things you should consider before starting a marketing campaign should be the setup of a website. First choose your domain name and your CMS. I would recommend Wordpress as the most reliable and versatile content management system available today. It's free and very customizable.
Then, based on you strategy and the chosen CMS, start looking for a hosting provider that is able to deliver the appropriate services, speed and uptime. To this end, I would recommend LCN's guide for choosing a professional but cheap web hosting. Here you will find answers for questions like what is a domain name, how to register a domain name, how much a domain name costs and other relevant topics related to web hosting.
2. Start your first social media campaign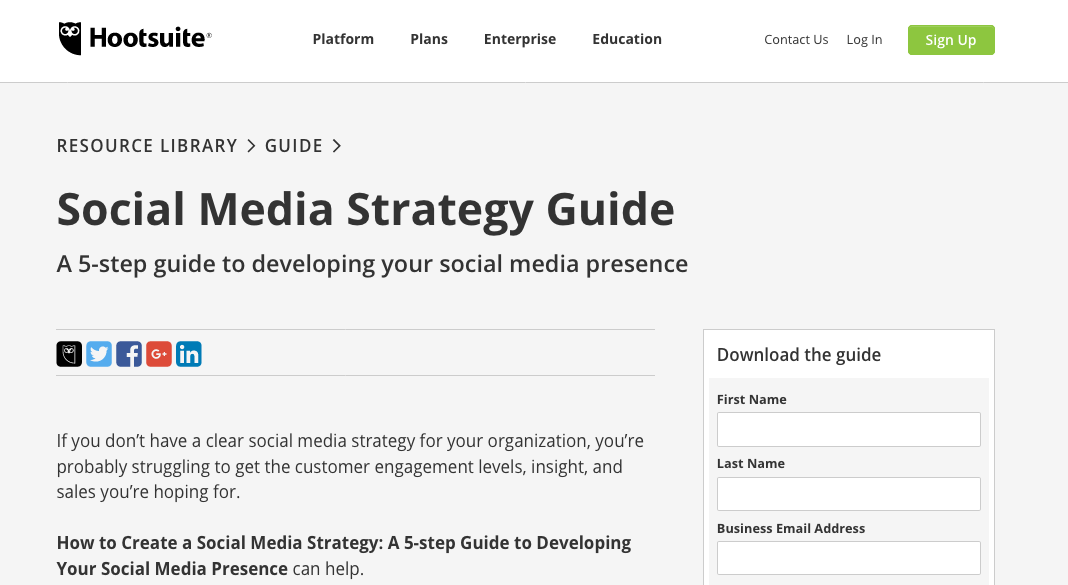 Once you've chosen the domain name and the web host and set up your website, it's time to learn a few things about social media marketing.
According to a study made by SmartInsights, there are 2.789 Billion active social media users. This means that social media must be a market where you should focus your energy and work.
In this 5 step guide to develop a social media strategy from Hootsuite. Here you will learn how to determine which social media platform you need to be active on, how large is your social media presence and how to identify the right key metrics to measure your progress and optimize your work.
3. Create your landing page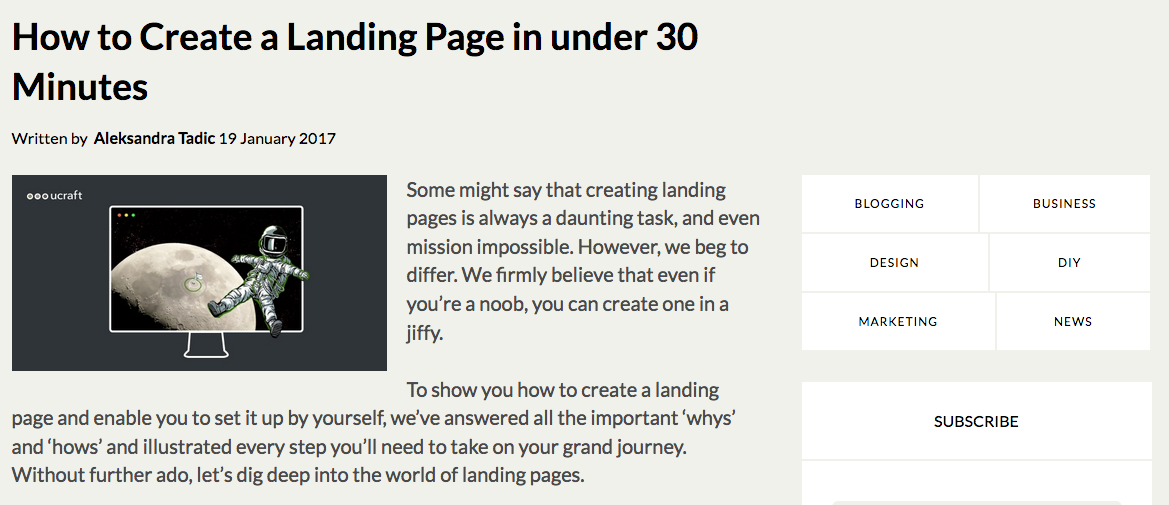 Your website must be up and running should you want to attract more visitors or potential customers. However, it is also important for your landing page to give them exactly what they are searching for, because otherwise they will leave immediately, never to return again. There are many key elements to be included in the landing page, starting with the logo and ending with your contact information. If you are selling products or if your provide content, you should also check that these elements are accessible and that the fonts are readable. However, there are many things you will have to learn about creating the best landing page before actually being able to do it, and you can start with Ucraft's guide on how to create a landing page in less than 30 minutes.
4. Choose a content delivery network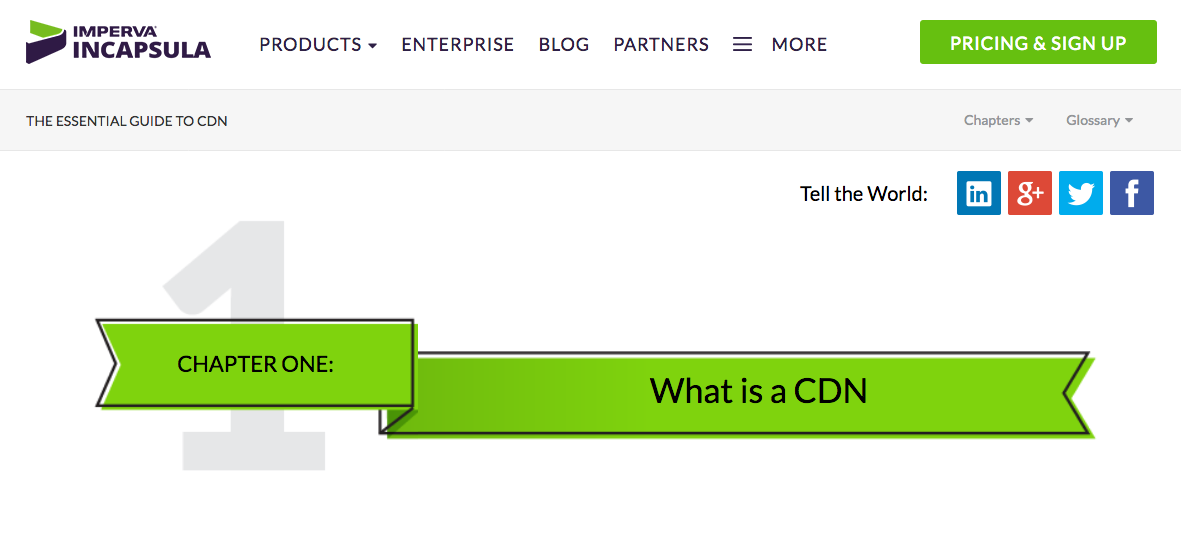 One of the first things you should consider after you have set up your website is how to make it run faster. People of today are the busiest people from all human kind's history. We have less time to do what we want to do, we work more, but at the same time, we are in constant contact. It's obvious that speed directly affects the popularity of a website and therefore you should do everything you can to make it run fast. As a consequence, you might consider dealing with the latency and choosing a content delivery network. You can learn everything you need to know on this topic on Incapsula's guide to CDN.
5. Learn how to professionally create a catalogue or a stylish portfolio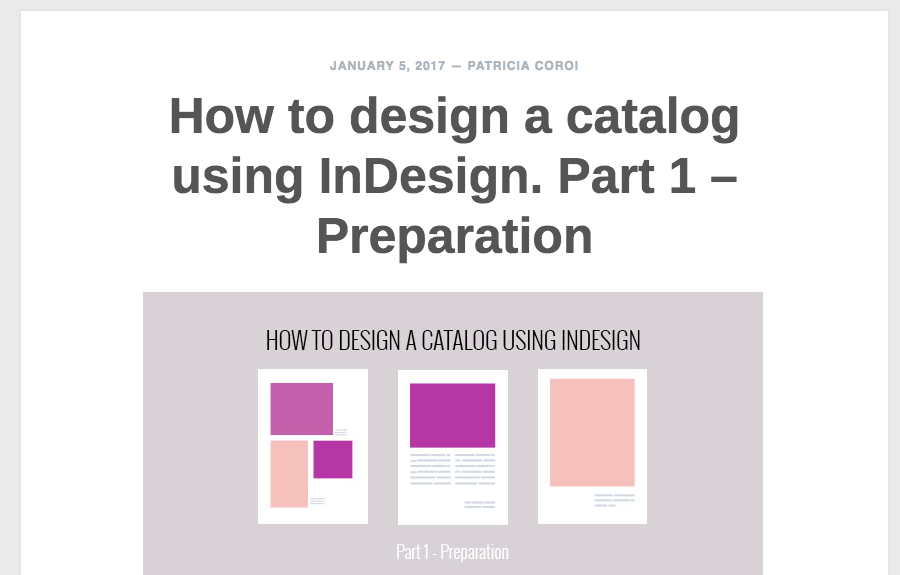 You have a website, a content delivery network and some skills in dealing with digital content. If you own a small business however, you might also need a stylish catalogue of products or services to share with your customers on your website. Or maybe, a portfolio. While you may already be an expert in Microsoft Word or other word processing software, for this task I recommend using a professional software for editorial design such as InDesign from Adobe. Don't worry, you need only some basic knowledge in this area and you can find out everything you need to know from Flipsnack's "How to design a catalogue" tutorials.
6. Guest posting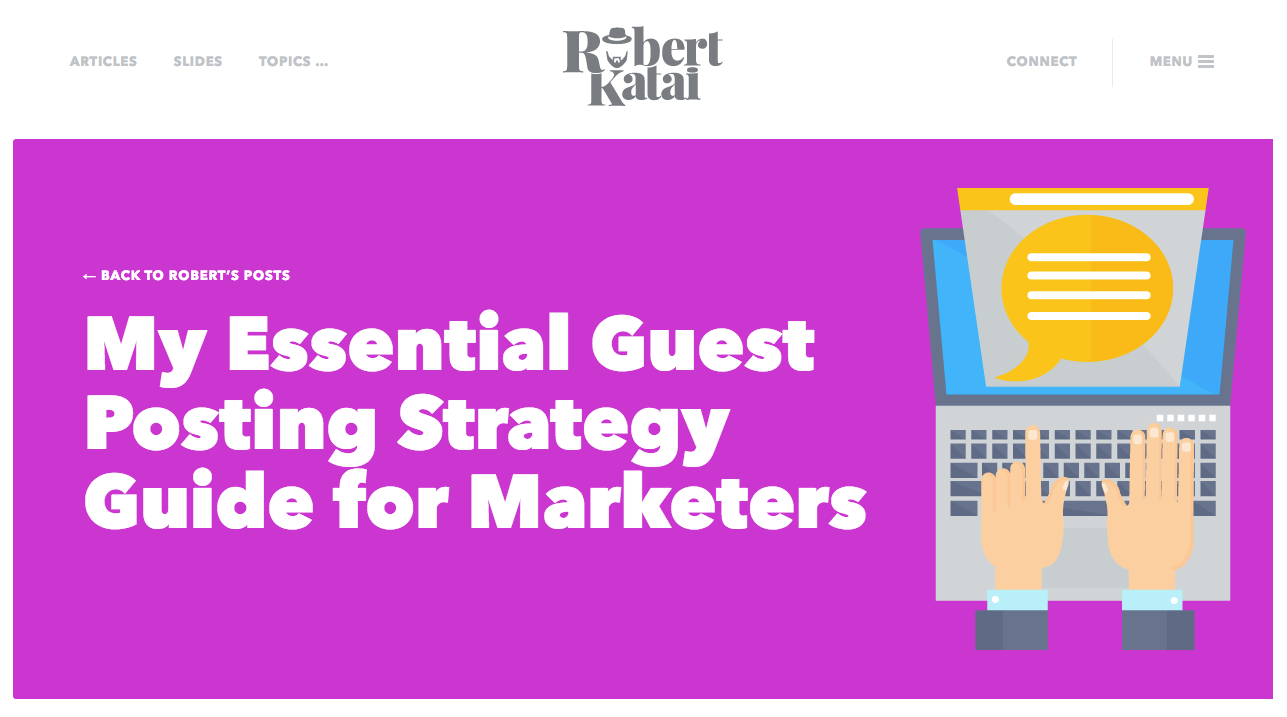 Now that technically you have done everything to ensure that you have a fast and secure website, you have to think about some marketing strategies. The best way to start market your website, blog, brand or small business is through guest posting and content marketing. I am sure you have heard already about guest posting and that it may help you easily link back users to your site.
Moreover, apart from the inbound links you gather and thus, an increase chance of growing in popularity, you will also help build up your own personal or business' brand with great results.
You can learn everything you need to know about this marketing option from this guide to guest posting strategy.
7. Content marketing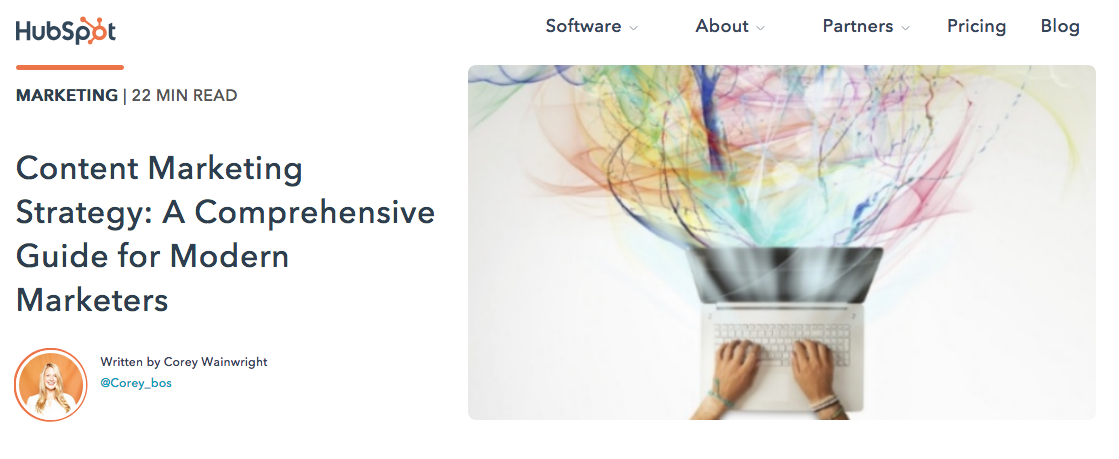 The second option to market your website without a big budget is to provide something valuable to your customers and followers. The easiest way to do so is through a content marketing strategy. I am not going to explain every aspect of this option here on account of space and time but instead I will recommend you the guide for a complete content marketing strategy provided by Hubspot. However, I would like to add that CM is a strategy you should consider no matter what products or services you are selling, whether you have a business website or a blog. There are many good ways to engage in this type of marketing, such as text, audio and video and therefore, you can chose the one that suits you the best in order to reach your goals.
8. Banner advertising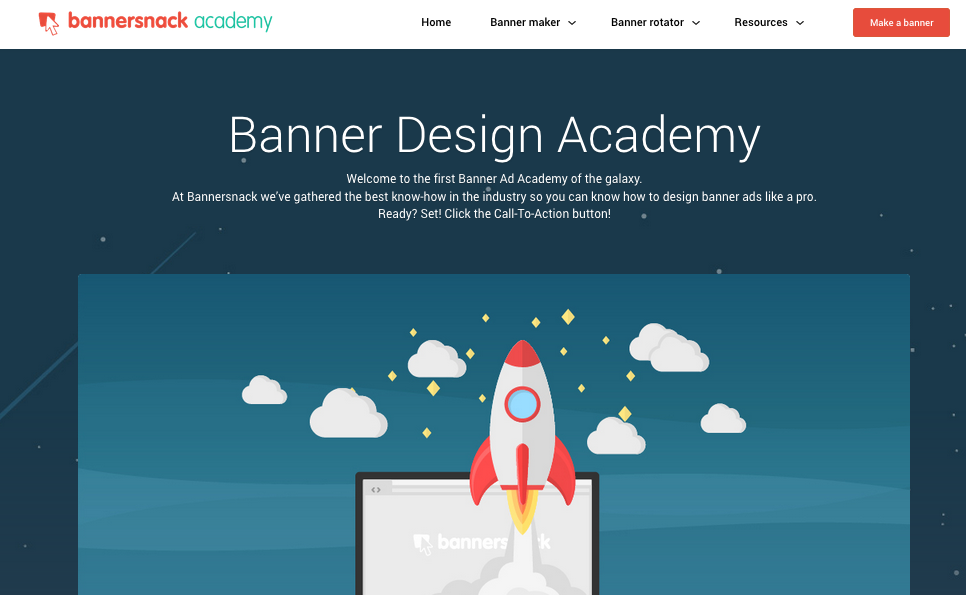 Another effective marketing strategy, if you want to consider a more traditional style, is through paid advertisements, banners, posted on other websites. It is a little bit more intrusive than the content management strategy but at the same time, it may prove useful in the beginning, when you have not yet developed a brand and your pool of customers, fans or followers is very limited. Before paying for advertising spots on a website, you should however learn how to create an attractive and clickable banner.
Read everything you can from Bannersnack, especially their guides from the Banner Academy Section and you will learn everything you need to know about this topic.
9. Facebook marketing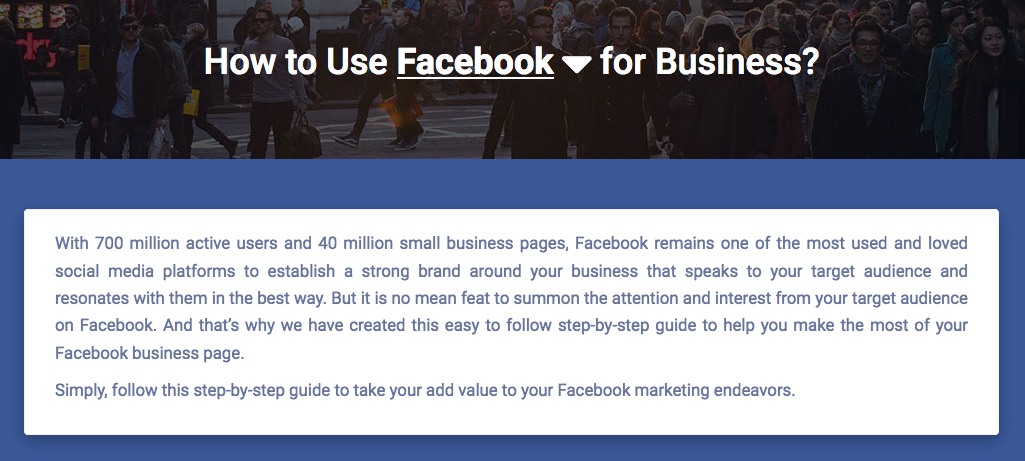 Almost all individuals you can think about as possible customers for your small business or readers for your blog use social media accounts to interact with each other and exchange information. There are many popular social media platforms you can choose for marketing purposes but Facebook is the most popular of them and this is why I think you should start building your fan base from here.
There are many things you can do on Facebook in order to build up your reputation and attract more followers and customers. You can learn more from DesignHill's guide to how to use Facebook for marketing purposes.
10. Email marketing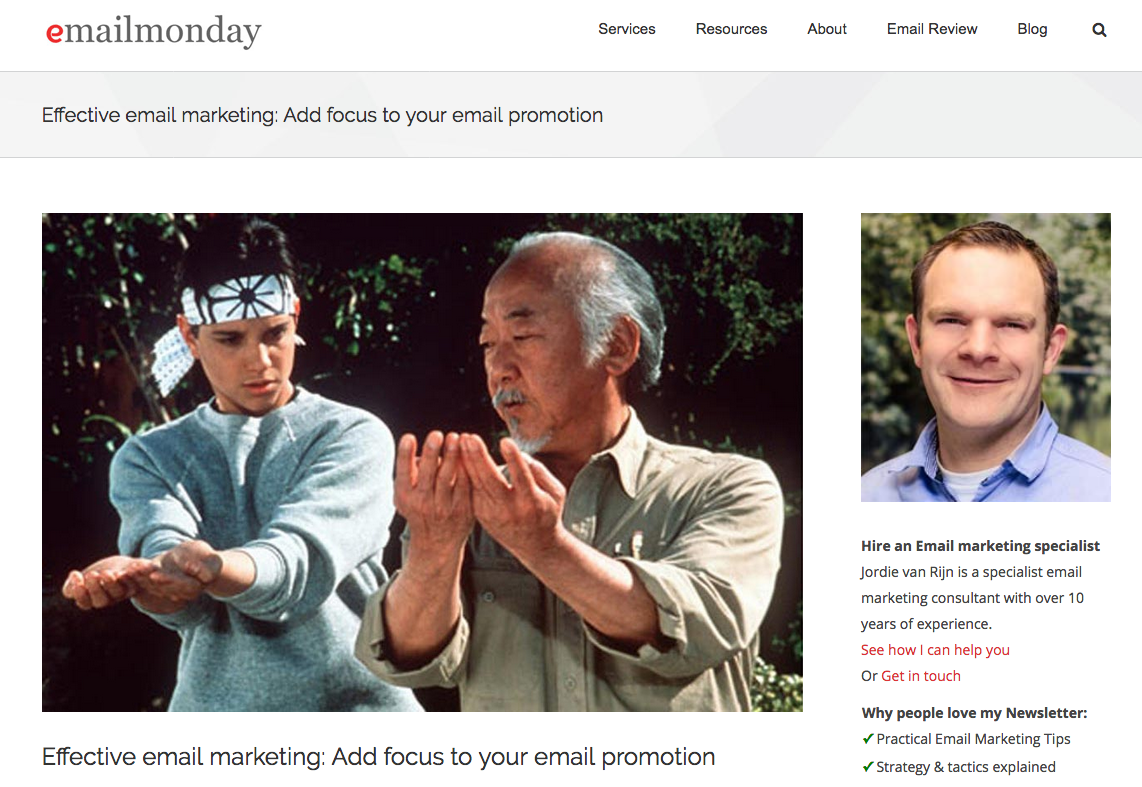 While Facebook will give you the chance to talk directly to your customers, email marketing may also prove to be a fruitful marketing option should you use it smart and professionally. Email marketing gives you the power to deliver the message directly to your customers and to personalize it very easily.
At the same time, it makes it easier to quantify on your results and track everyone who opens the email, who clicks on your links and / or buys your products.
There are many things to learn about email marketing and many ways to do it in order to achieve the best results. You can read about everything you need to know from Email Monday and their extensive guide on email marketing.
CONCLUSION
There are many things to learn before starting a marketing campaign on a recently launched business or website. Thanks to the Internet however, and all the professionals that are writing on a daily basis, we have access to an almost infinite source of information and we can learn everything we need to know before engaging in actual marketing.
I hope that my advices are helpful to you and that you will be able to get the most out of your campaign, based on what you have learned from them.
Should you have additional recommendations or advices other users/readers may benefit from, feel free to add them by using the comments section.
Author Bio:
Robert Katai is a Visual Marketer and Content Strategist at Bannersnack. He is passionate about Instagram, landscapes, coffee and warm chocolate croissants