At the end of this blog post we are giving out a free portfolio website to all the talented and professional photographers for personal use! 
Below, you can find the comments of professional photographers about their online portfolio experiences, including the most important lessons they have learned about creating an photography platform. 


For any kind of visual artist, photographer, designer, or even just an enthusiast, there has never been a better time to be alive. Equipment that was once insanely expensive is now more accessible than ever, and the evolution of various web apps has enabled everyone to step up their game when it comes to online presentation.


As with anything, there are some drawbacks; nowadays, everyone with an Instagram account thinks they are a professional photographer. Also, as people become more tech-savvy and internet use becomes more and more widespread across the world, competition grows stronger and becomes global in its nature.


But let's not be pessimistic - there are various great tools on the web just waiting to be discovered. We have scoured the internet far and wide to find a number of useful apps and tips that can help you enhance your photography portfolio. You don't need to know a thing about coding to set up your website; all you need is your vision, imagination and an easy website builder like Ucraft. Of course, some advice and best practices won't hurt. 


To save you the time, we decided to ask around and found many professional photographers and designers that were eager to help us and share their knowledge. These visual artists drew conclusions from their rich experiences and summed up the most important lessons they have learned when it comes to creating an online photography portfolio. Here is the roundup of their straightforward and useful tips. 

 
How to make a photography portfolio: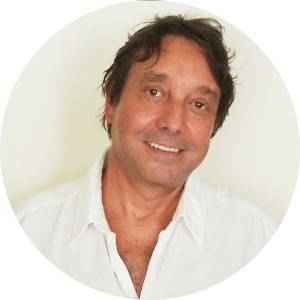 Antonio Mari: Photographer
When talking about creating your own photography portfolio, my best advice is to be minimalistic and keep everything simple. Use your best images but limit each gallery to 25 and do not use similar ones. Use an online website builder that offers easy to use templates instead of hiring someone to make your site; that way you can update it whenever you have new material. Avoid flash based templates and use html ones instead. Don't use music and animation they are usually used to masquerade bad content. Optimize your images and keep them small - around 4 MB at 6 quality so your site won't take forever to load. The key is to choose a template that is very easy to navigate. The majority of your audience is busy and won't waste time with slow and hard-to-navigate sites. 

The way you communicate with your audience will depend on your target audience and what you want to work on. If your interest is in sports, you should probably approach soccer club; possibly an amateur one or a high school football team. Find out something interesting concerning the subject matter, e.g. a player who has a peculiar condition but still achieved their goals, and build a story around them. The vast majority of images on my site come from personal projects. I do my commercial shtick here in New York and use the money to finance my forays into the rainforest. My best images are captured when I shoot from the heart. 

It's important to be honest with yourself when creating an online gallery. Don't try to create something that goes against your principles just because it's trendy. If your interest is in ethnographic photography, don't try to create a gallery dedicated to fashion because your heart is not in it and the result will be disastrous.

Author Bio: Antonio Mari is a multilingual Brazilian-born American visual storyteller with a Master's Degree in Photography from New York University. He is based in New York and in Rio de Janeiro. For the last ten years, he has worked on documentary projects in Brazil covering a variety of ethnographic themes, ranging from a vanishing Stone Age Indian tribe in the Amazon Rainforest to the migrant sugarcane workers, a workforce soon to be replaced by machinery. 
www.antoniomari.com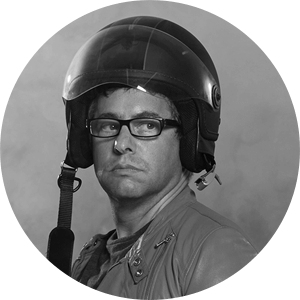 Eric Hason: Photographer
Your website should be all about your photography. Design and features should not distract from your work. Your website should be intuitive and easy to navigate. It should also be very fast. Images should load immediately. People have no patience and will leave a slow site.

Less is more. You should always showcase your strongest work, since people will judge you by your weakest image. They assume that if they hire you, that is what you are going to deliver. Also have a strong point of view. When someone looks at a photo I want them to know it is my work. Do not show the same picture in multiple galleries. If you have a photo in your wedding gallery you should not have the same photo in your portrait gallery.

Keep your site fresh. Rotate images, Give people a reason to come back to your page.

Author Bio: Eric Hason is a commercial fashion and beauty photographer based in NYC, New York. He shoots advertising, catalog, and editorial assignments. Eric loves the collaborative process, bringing the best out of each team member, and having fun while doing it.
www.erichason.com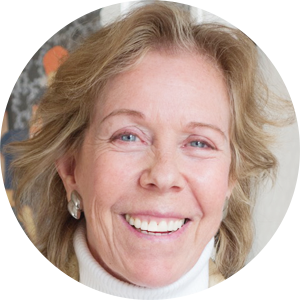 Viviane Moos: Photographer
Keep it simple. Less is always better - truly, trust me, less is better. Focus on your message - Who are you? What kind of photography do you do best? And I mean really the best. You need to focus, edit, and focus. 

Think about what makes you different and special? Get someone you really respect to edit which images belong on your website. Not the ones you like the best, no, ONLY the ones that are REALLY strong and well composed. You are going to need someone to edit for you - yes, I'm repeating myself because it's that important. Don't put a little bit of everything in the portfolio. You DON'T NEED to show you can do everything, because trust me, you can't do everything well enough to include in your portfolio, unless your name is Irving Penn. Then you can because you are a master at everything.

Back to the top - keep it simple, focus only on what you do really well and what you love to do. Allow your passion for your chosen field to shine through and that's it.

Author Bio: Viviane Moos is a dedicated photographic storyteller, focusing on social, health and economic issues all over the world. Raised in Brazil and Europe and traveling since childhood, she became a photographer to share the way she sees the world, using her camera as a communication tool.
www.vivianemoos.com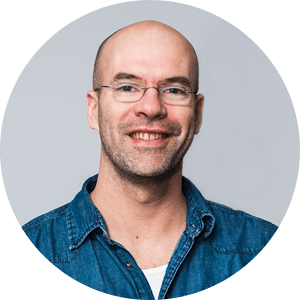 Jos de Schiffart: Co-Founder of MyAlbum
Think about what the goal of your portfolio is and make a selection of your work accordingly. For instance, if you're after new assignments, this requires a different selection of your work than when you want your work to be exhibited. A client who is looking for the right photographer for the job wants to see how you work, where you work and if it fits their specific requirements. Whether you are specialized in a certain type of photography or subject or not, you'll probably want to show as much variety as possible in order to be able to connect with a large group of potential clients. 

Put an effort into choosing the right platform to use in order to present your work. You have gone to great lengths to get the right shots and your work deserves to have the best possible presentation. Build a presence on the social platforms fitting your target audience (Twitter for news photography, Pinterest for wedding and fashion, Instagram for travel etc.) and link back to your portfolio. 

Include explanations on why you chose to make the shot the way you did, or explain how you made a connection with your model etc. The story behind your work will help your potential client understand the way you work, so they can relate and connect with you. 

Author Bio: As a co-founder of MyAlbum (www.myalbum.com), Jos wants to help anyone tell a great story. MyAlbum is a visual storytelling platform that lets you combine photos, videos and text into beautiful albums. MyAlbum helps you capture the best moments and turn them into great stories so you can continue to enjoy them.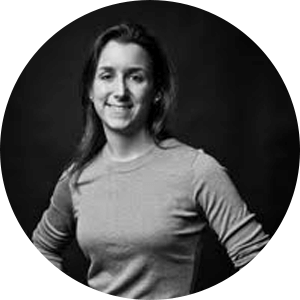 Felicia Perretti: Photographer
Consistency is key in creating a cohesive body of work. Your website is your storefront for potential clients to find you. They have to be able to go to your site and know within seconds if you're the right fit for them. Big photos with thumbnail view options, fast loading, and easy navigation are a plus! I highly recommend shooting personal projects for yourself. We can forget why we are doing this in the first place and personal projects are a great way to flex your creativity. Client work can have a certain look and direction which is out of your control, so being able to distance yourself from that and do personal work is great. I would share that on the website in a different section. The website itself should have a clean layout, nothing to distract from your work.

In the online world, there are several ways to directly communicate with your audience. I feel this speaks to marketing your photography business. There are still traditional and effective ways to communicate to your audience such as cold calling and printed promotional pieces. Other forms of communication are social media like Facebook and Instagram. Personally, I find Instagram very effective to get your work out there and seen by people. It's also going to depend what you shoot. For wedding photographers, Facebook is an effective tool. Just like your website, your social media accounts should be consistent across platforms. People share work in progress, work they've done, and share their personality.

When creating a gallery, blog, or any other page you should really shoot what you are passionate about. Your work should speak to you and your vision. If you are true to yourself it will show in the work. We are in a visual world and imagery is number one on the list. The work has to be consistent. If you're writing a blog post it has to be engaging content that will keep the viewer interested. If you're writing a follow up on a photo shoot talking about the client and putting them as the center of your story is always interesting. Other ways to engage viewers on your blog is to include short behind the scene videos from projects you've shot.

Author Bio: Felicia Perretti is a commercial photographer specializing in food and beverage photography working out of New York City. Her clients cover the food and beverage industry; ranging from advertising, to editorial, to client direct. www.perrettiphotography.com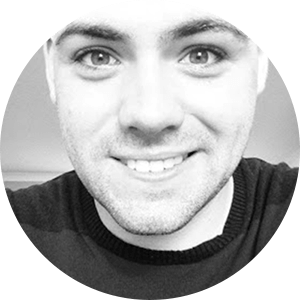 Alex Hrynkiewicz: Graphic Designer and Photographer
There are a few core tenents when it comes to creating a professional photography portfolio and the most important is treating the online world like a true gallery. The point is to let your pictures stand out, in their own right, without interference from website elements. As boring as it sounds, the use of a plain white website stages your photographs in a virtual gallery setting. And there's a good reason gallery walls are neutral white. Virtually anyone can take a pretty picture. What's more important, at least when I hire creatives, is what that image means to them. How do they interpret it or what reactions are they looking to get from others. That point leads to the idea of having short concise descriptions appended to these virtual galleries. This can be a blurb for an entire series or a caption that's fairly out of the way. The key is that the philosophy isn't there to speak for the work. It's meant to be in the background, available to those that are interested, but in no way competing with the work itself.

It may be a completely overused phrase but quality always trumps quantity. Curate your photography website as if every spot had a multi-million dollar showpiece price tag. When it comes to the psychology of what a user remembers the general rule of thumb is that the introduction and conclusion stick the most in their memory. Everything in-between becomes much of a wash. So padding your portfolio mostly just dilutes your work.

The final point is tools. You don't have to be an expert developer to create an awesome portfolio website. There is a great deal of easy website builders out there, that you can use for quick portfolio websites with very little time or effort.

Author Bio: Alex Hrynkiewicz is a creative designer by trade, photographer by hobby and marketer by occupation.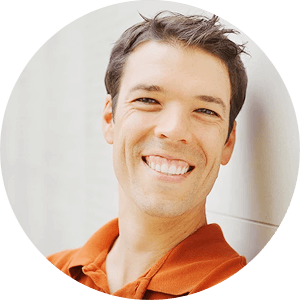 Zach Prez: Photographyspark.com
Blogs help photographers display beautiful photography portfolios online in a way that can be searched, shared on social networks and viewed easily on mobile devices. I've been recommending blogs to photographers for the last five years, and I think so highly of blogs that I believe they should replace the photographer's traditional website or splash page. Yes, your business can thrive by using a blog platform as your website.

The homepage of your blog is the first thing many users see. Make a great first impression by showing your most important content first. Then make it easy for users to scroll and find what they are looking for, without a ton of load-time issues. Widgets are the little module boxes that display along your blog's right sidebar or footer. I'm constantly surprised at how few people take the time to update these. Make your widget list includes something About You with your headshot. List your most popular posts (not your most recent ones). Don't forget to add a "Book a Session" button. And don't forget an email signup box.

Lastly, optimize images for speed and searchability. Photoshop allows you to "Save for Web" with reduced quality, and tells you the file size before you save. Photographs should be compressed as much as possible to be considered in search engines. Utilize the alternate text field to describe your photos in natural, everyday language to enable machines to understand the image. No need to cram keywords or marketing fluff. A pure, straightforward statement about the image will suffice.

Author Bio: Zach Prez, owner of photographyspark.com, has helped hundreds of businesses with marketing in the past 15 years. He's a husband and father of three, ninja at Ms Pac Man, and loves books on mountaineering.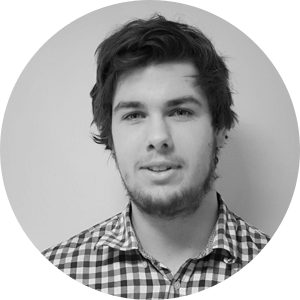 Sam Williamson: WeSwap Travel Money
Getting your photos online is one of the best ways to generate some exposure (no pun intended) for your work. But despite the large amounts of portfolio websites that are currently available online, the best approach is to create your own website completely from scratch. This way, you'll have complete control over the design, layout and usability of your portfolio. 

It can be tempting to fill your portfolio website with as many pages and blog posts as you can, but generally there are only 3 things that you need for the perfect portfolio: an about page, a contact page, and your portfolio. Remember, your photography is what people are interested in, so make sure that it doesn't get lost amongst all of the other content that you add to your website.

The less pages you have, the easier your website is to navigate, which is essential for landing potential customers. If somebody sees examples of your photography on the homepage and immediately decides that they want to work with you, then you have to make it as easy as possible for them to get in touch. If your website receives a lot of traffic, then it might even be a good idea to collect emails, so you can build an email list and notify them when you've added new photos.

Author Bio: Sam Williamson is a graphic designer and copywriter for WeSwap Travel Money (www.weswap.com), a web design company based in Glasgow. He has a passion for design and writing, and loves to use original imagery from local photographers in his work.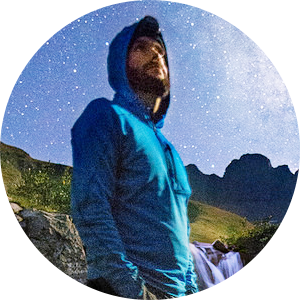 Matt Payne: Photographer
When considering how to create a photography portfolio website, I would start by researching what options are available and how those options mesh with what you want to use your website for and what you want your website to do.

I think the most important thing to focus on is how you want to organize your photos based on your customers. I'm still trying to figure this out myself, going back and forth between subject types and locations. I also think usability is important - if it is hard to get through the sale process then you need to revisit the website design.

Author Bio: Matt Payne is a photographer currently residing in Colorado. He is passionate about landscape photography, especially photos of mountain vistas, nightscapes, sunsets, sunrises and other natural wonders, so whenever it's possible he heads out into the wilderness to take photos, but he also enjoys exploring urban environments.
www.mattpaynephotography.com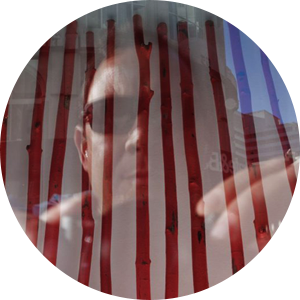 Dallas Hyatt: Photographer
I am not a great writer, but I am very visual. So I try to let my photography speak for itself. If the shot tells a story, I believe a simple caption is all you need to provide context.

My strategy in photography is to be as prolific as possible. I take tons of photos, and I take them every day. I love to get behind the lens and capture! I've discovered that the more I shoot, the better chance I have of getting a good shot. Plus it's good practice.

Because I shoot so much, I have little time to deal with all my work. I don't do any layering and I keep post processing to a minimum. I shoot a lot of reflections and abstracts and I like to challenge myself by just using the camera to get an unusual or interesting result.

I post my work on PBase. I post a lot, almost every day. It attracts a friendly community of professional and amateur photographers, and it helped me rediscover my own photography years ago. It is not super well known, so photos are little less likely to be pilfered. To help, I post my work at a small, but decent looking resolution, so it is less desirable to steal. Some years I do a photo-a-day gallery; showcasing one of the best shots I've taken each day.

I also post a photo most days on Instagram and occasionally I share my posts on Facebook.

Author Bio: Dallas Hyatt is a photographer from San Francisco. He loves to travel, but often the city is his biggest inspiration. He photographs anything that catches his eye: architecture, window reflections, street art, people, light and shadow, advertisements, and urban life. 
DallasSeanHyatt.com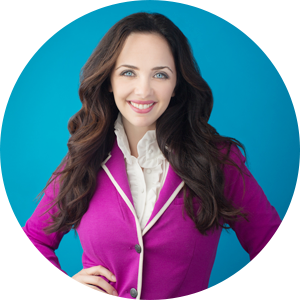 Tiffany Angeles: Photographer and Small Business Coach
The number one problem I see with creatives is putting too many photos in an online portfolio. As creatives, we are so intertwined with our work that it's hard to be objective. But posting too many photos cuts the value of the portfolio itself. Instead, put the best of the best. The second problem with creatives is that there is no cohesive look to their work. They may really love a particular photo, so they put it in their portfolio even when it's a complete departure from their other work. Clients want to know what to expect when they use your service. If your portfolio is all over the place they will not know what exactly they will get from you and go check another site.

I had two close friends sit down with me, in front of my site and say whether they "love it", "like it" or "don't need it" for each image in my portfolio. Though it can be gut wrenching, it is so valuable to get feedback from non-photographers. After all, that's whom you are selling to.

Author Bio: Tiffany have had a photography business for 10 years and she is currently a Small Business Money Coach primarily to creative businesses www.tiffanyangeles.com. 
Takeaway for Creating a Photography Portfolio
Simplicity is the key. It's all about your work. Design of your website should be minimalistic so your work can be the focal point. I know that you're tired of listening to this, but it's a golden rule for a reason: Less is really more. For inspiration take a look at those 20 brilliant artist portfolio designs.
Be true to yourself. When starting a photography portfolio, don't do something just because it's trendy and all the cool kids are doing it. The best work comes from the heart.
Try to think like a user. People are impatient, and they are getting worse. If your website or your images take too long to load or your theme is too complicated to navigate, your potential customers won't hire you.


Now, let's do this! Don't wait any longer to become a pro. We are giving out free responsive portfolio website to every photographer reading this post! Carefully select your best works, place them in the Ucraft builder and you are all set! P.S. You can also connect your existing domains to your free portfolios to make it look more personal and professional! Happy crafting!