Since we understand content best through high-definition, beautiful photos, and videos, it only makes sense that your website tells its story through compelling visuals. Unfortunately, hiring a photographer yourself can be costly. With dozens of free or paid stock photo websites available, you are given the opportunity to tell your story through images without breaking the bank. Here are some of the best stock photo sites you can use as a resource for your website, eCommerce shop, or all the marketing campaigns you run.
In the first part of this guide, you will find a list - and reviews - of the 15 best free stock photo sites that website owners, marketing experts, and even freelancers use. We dedicated the second part to some of the best premium stock photo sites big companies and advertisers use for their projects. And finally, at the end of this article, we will also share some best practices, tips, and ideas on approaching stock photo marketplaces.
So, let's get down to some artistic business today and get our inspiration going with these unique stock photo websites!
What Is a Stock Photo Site?
If you are new to website building, creating eCommerce stores, blogging, or marketing, you may have heard about stock photos. The simplest definition of stock photo websites is as follows: they are vast libraries containing high-quality images, vectors, graphics, and even videos that you can use in website design, marketing, online shopping, etc.
These stock photos websites come in three categories:
Free stock photo sites – the images here are royalty-free. It means you don't pay for them or credit anybody when you use them. Of course, you can edit such photos/videos according to your needs and use them across your website, online stores, blog posts, or marketing campaigns. Such stock photo websites are perfect for beginner entrepreneurs who need to keep their expenses in check for a while.

Paid stock photo sites – the premium websites require you to pay for the photos you want to use. Their main advantage is that they contain massive libraries. The downside, naturally, is that they can get quite expensive. Nonetheless, once your business grows, you can use some of them, too, as they offer endless opportunities.

Hybrid stock photo sites – some marketplaces offer a limited number of free stock photos together with comprehensive (and even personalized) subscription plans.
In our digital age, you cannot separate visual communication and context from web design or marketing.
Alongside UI/UX principles that you need to follow when building a website, imagery is your best bet regarding digital marketing in all its forms.
In other words, stock photo sites are among the first resources to check out, choose, and use when you build a landing page, website, online shop, etc.
15 Top Free Stock Photo Sites
Do you want to find free stock photos? You are in the right place! As we mentioned before, free stock photo sites allow you to download, edit, and use a vast number of images, videos, graphics, etc. Even big brands use them, as it is always a good idea to save some money. So, let's see some of the best free stock photo sites to increase your online business's success rate!
Unsplash offers high-end and diverse free stock photos captured by pro and semi-pro photographers for your unique website needs. With a collection of over one million images with over 125,000 different photographers, you will find what you need.
Not to mention, Unsplash is easily navigable through clear-cut categories. The right to copy, edit and use photos for both commercial and non-commercial use is free. Users can also access Unsplash on the go with the mobile app, available for iOS. The best part? Ucraft has integration with Unsplash so that every user has access to their photo stock right through the website.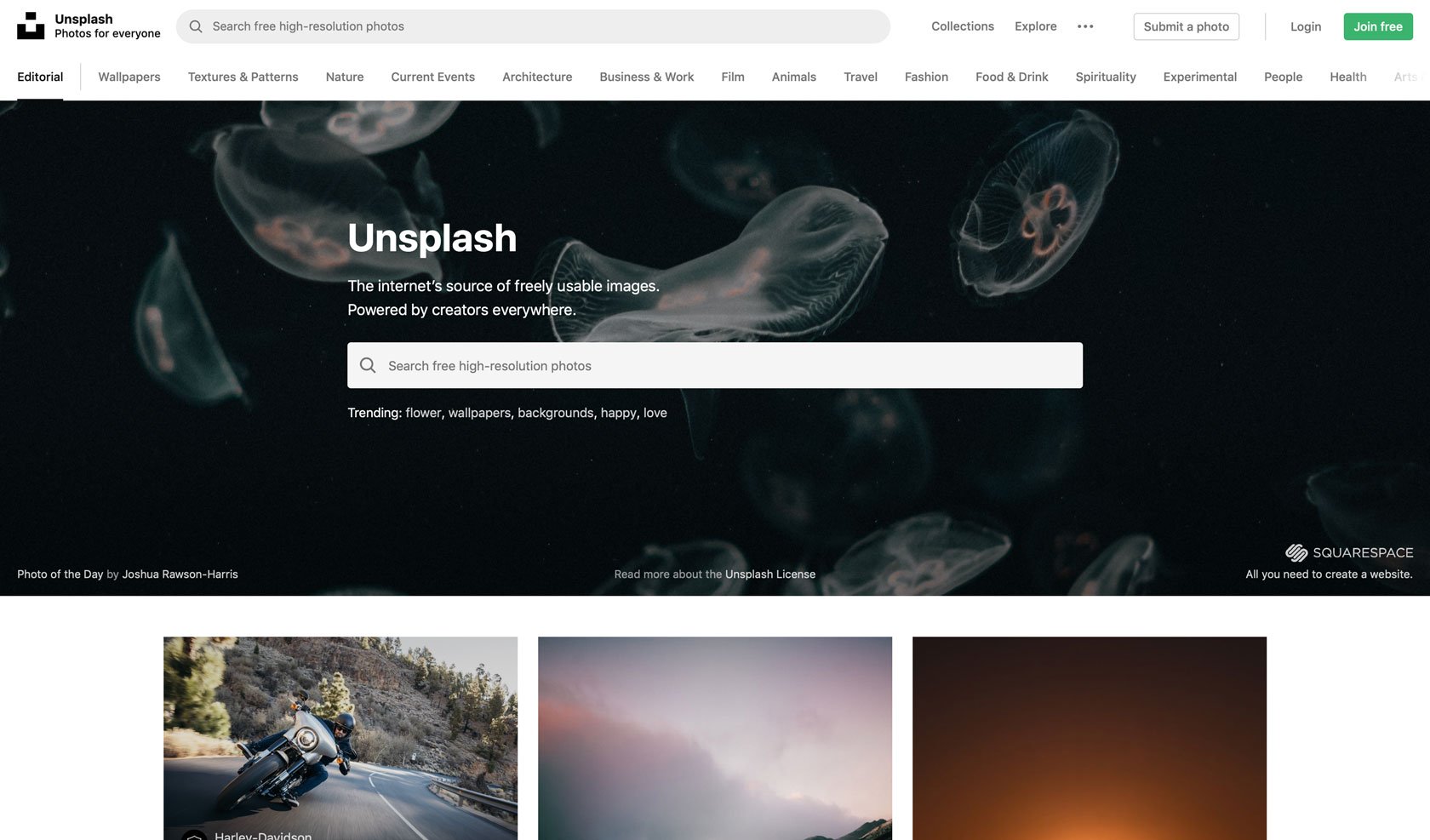 Pexels is among the best free stock photo sites on the web. The website is an industry favorite that has gained worldwide recognition since its first appearance in 2014. You will find its photos, licensed under Pexels, arranged neatly by themes, including hobbies, locations, and even emotions.
Anyone can upload photos on the website, then curators filter and choose the best photos for their collections. The best part of the website is its broad offering of creative and original images that do not feel "stock." You can save photos in a variety of different sizes for the perfect fit for your needs. Pexels offers UI mockups for designers, so there is no reason for you to avoid this stock photo resource for website design and other digital marketing projects.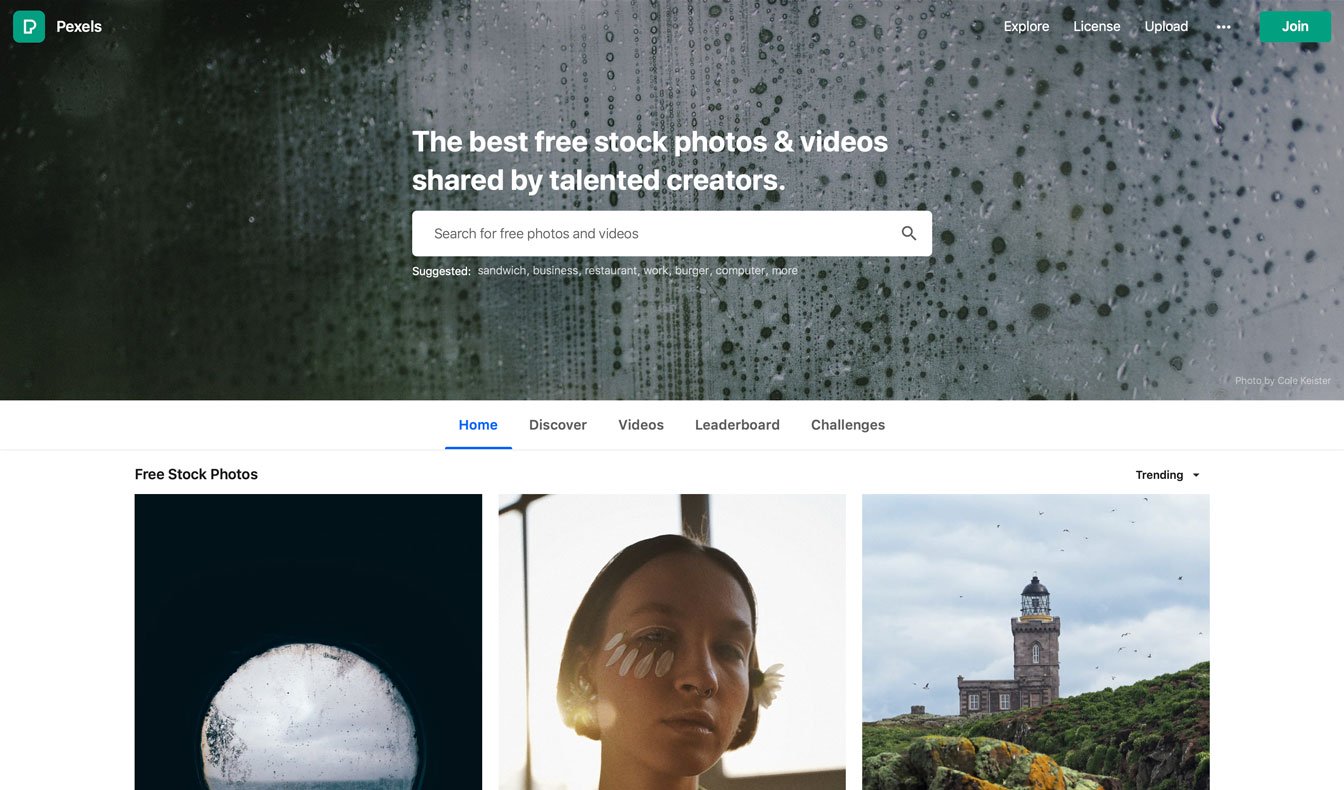 While Freepik offers an array of free stock photos, people know it best for vector images (icons, clipart, and PSD templates). The website is segmented into a free version, allowing a maximum of 30 downloads per day (if you cite the image) and a paid version, allowing 100 downloaded files per day.
The website receives over 80,000 monthly uploads, so you can find exactly what you are looking for, depending on your needs. There are over 40 categories that you can skim through, including backgrounds, logos, and business cards, but you can also look through the most popular and recently added.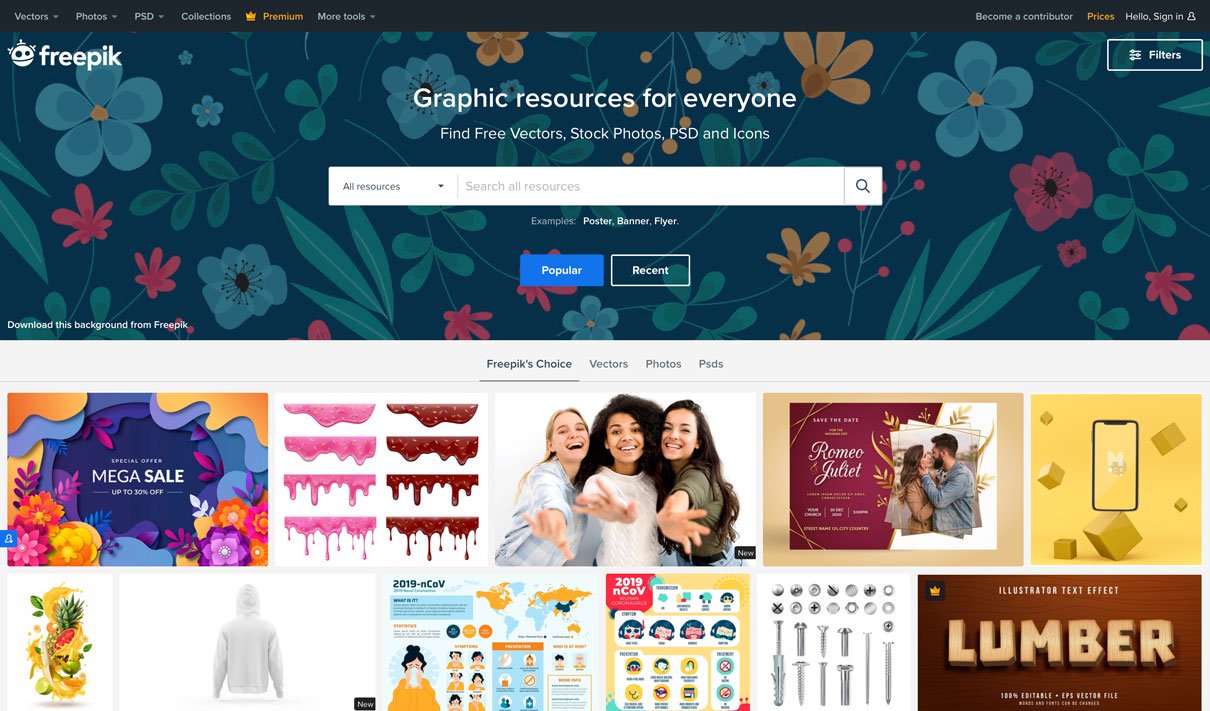 SuperFamous specializes in nature and travel photography, so if this is your area of specialty, this is a good option for you. Its collection is smaller than other competitors but remains free to copy edit, and use for commercial and non-commercial purposes. The only downside is that its library doesn't get as frequently updated as some of its larger competitors. All-in-all, many see the website as more of a travel diary than anything.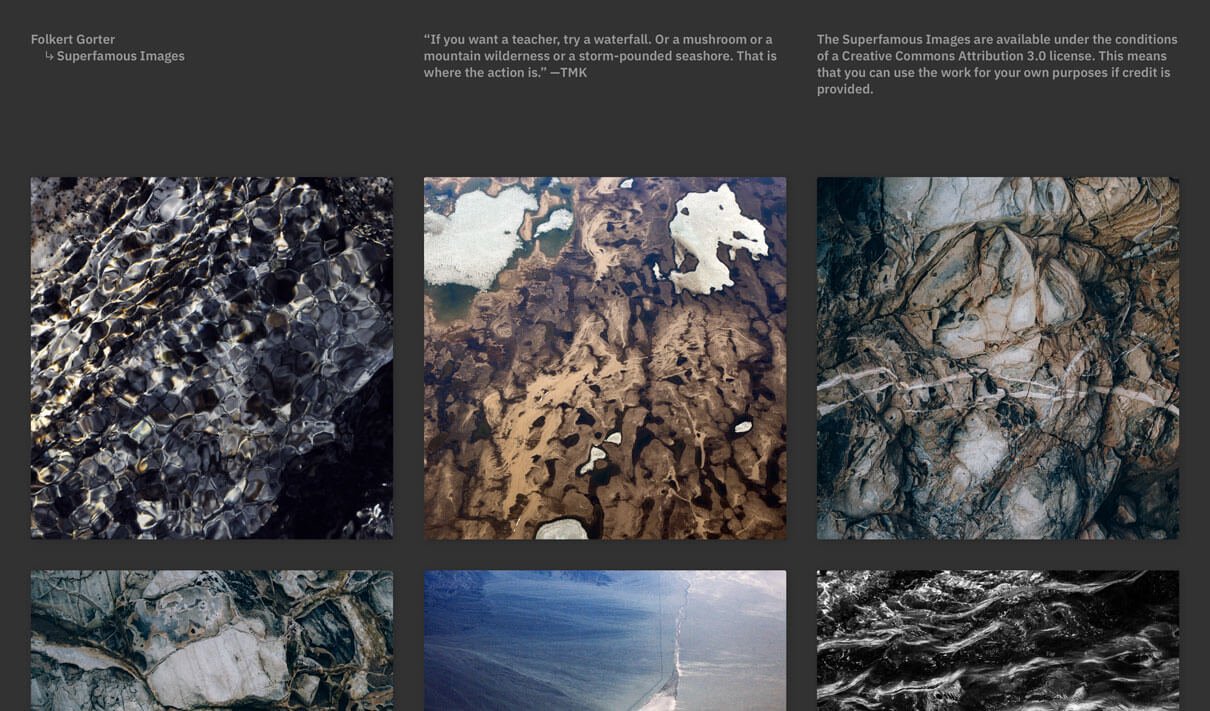 Next on our list of best stock photo sites is another fan favorite. You can get over a million images and videos under the Creative Commons CC0. Pixabay offers high-quality photos, vector images, and videos in several resolutions, completely free. Its easy-to-use search functionality is divided into categories, colors, or orientations, helping users find that perfect photo match for their needs.
Users can copy, edit, and use content without author identification as if they captured the photo themselves! With more business options than creative-focused Unsplash, many corporations, small businesses, and solo entrepreneurs will find their best visual materials here.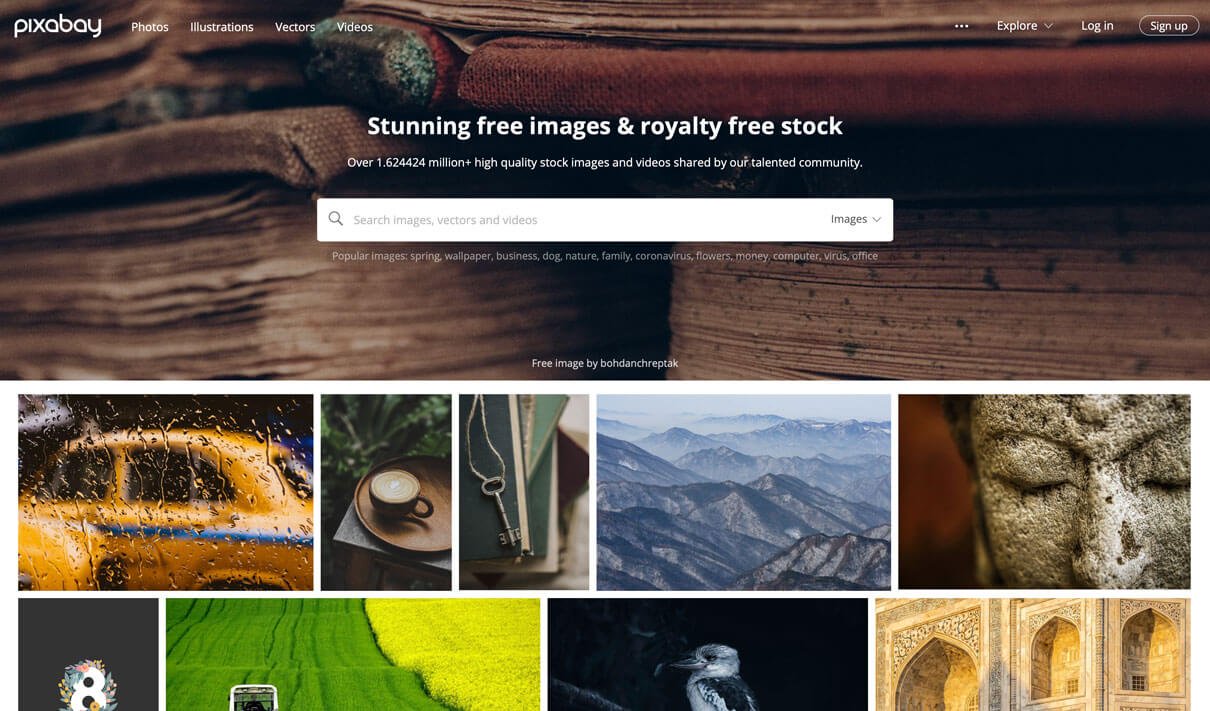 Unlike many other free stock photo options, NegativeSpace offers images available in RAW format. With the ability to search by category, color, or location of the main object in the frame, the options to find that perfect shot are almost limitless! Not to mention, users can copy, edit, and use photos without copyright restrictions. Most of the photos available are free, with a limited number of premium photos available.
NegativeSpace is an excellent place for photographers to make a name for themselves. This stock photo platform allows artists to share their work with the entire world, build an artist portfolio, and support other creatives. It is an excellent resource for website owners to find unique imagery (fashion, architecture, sports, typography) to impress their audiences and stand out from the competition.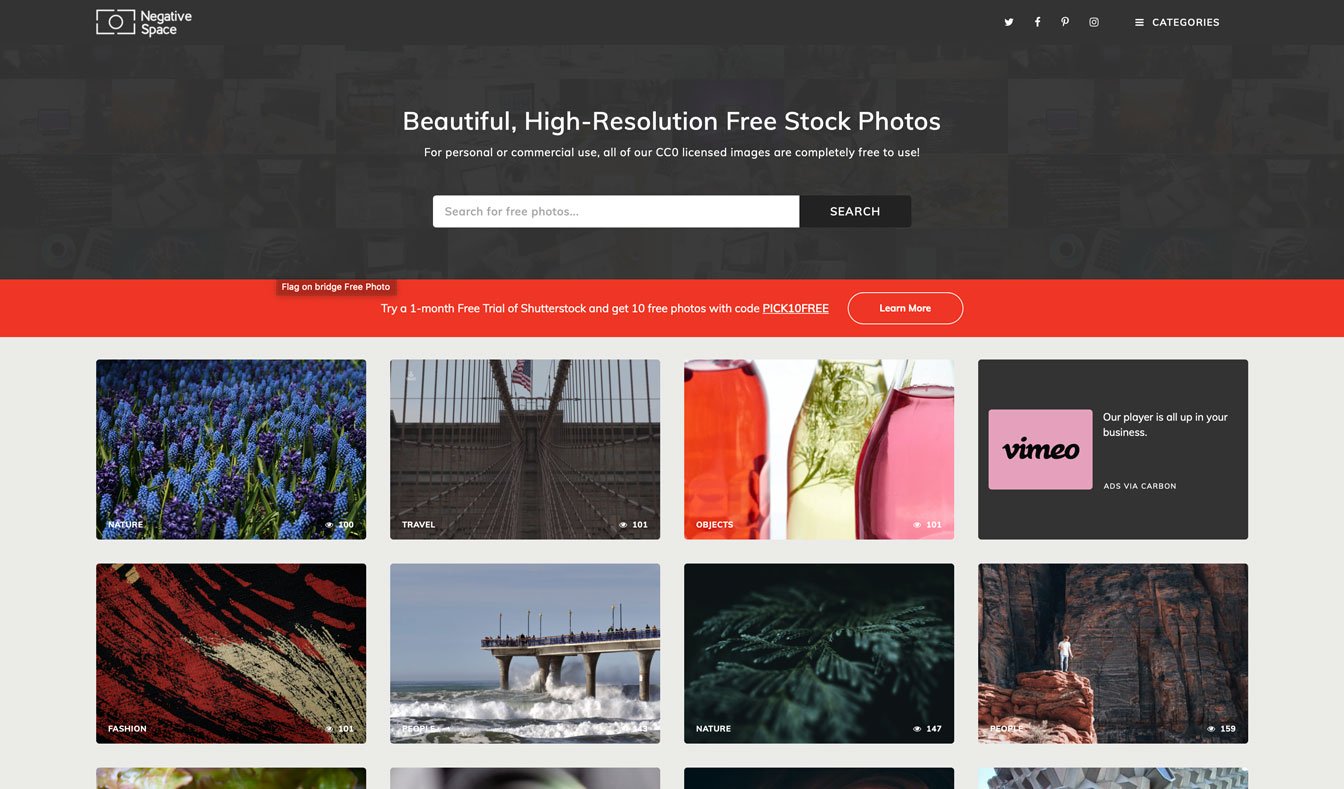 If you are looking for quirky, outside-the-box imagery, Gratisography is the place to go. Although the quality of the photos offered is less impressive than Pexels or Unsplash, it makes up for images that you cannot find elsewhere. Gratisography images are free for commercial and non-commercial use. One of the only cons that we've identified with Gratisography is that many images link to Shutterstock, where you must pay for images to use them.
Behind Gratisography is a talented graphic designer and photographer, Ryan McGuire. You can expect edgy, original, or even surreal imagery that goes beyond the concept of "stock photography" and cliches.
Ryan does not demand anyone to credit his work, but he will surely appreciate them!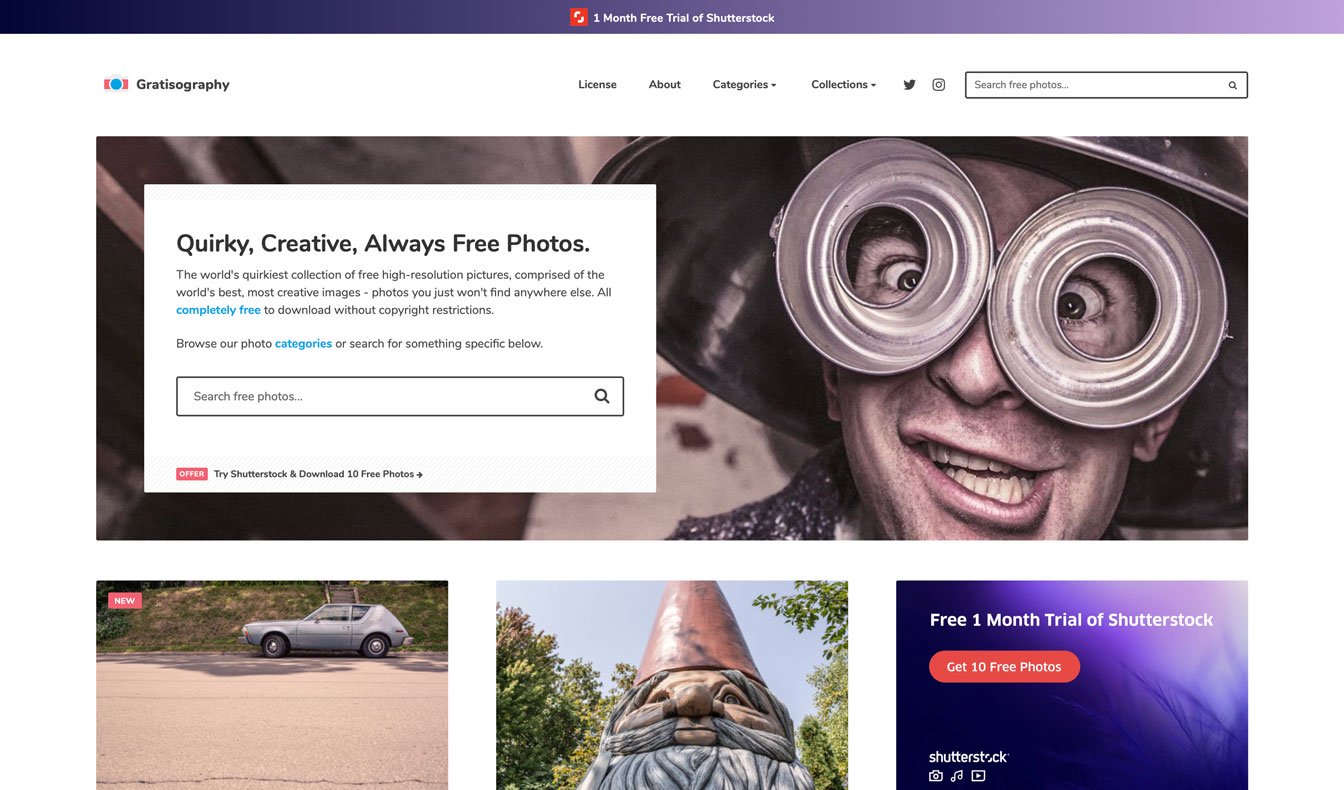 Did you know that PicJumbo was one of the first websites to publish high-quality photos, 100% free? With new photos added daily, there are thousands of options to choose from when searching by category or keyword. It is an excellent resource if you build a blog, a website, a landing page, etc. Some of the best categories on this free stock photo site are fashion, technology, nature, and abstract imagery.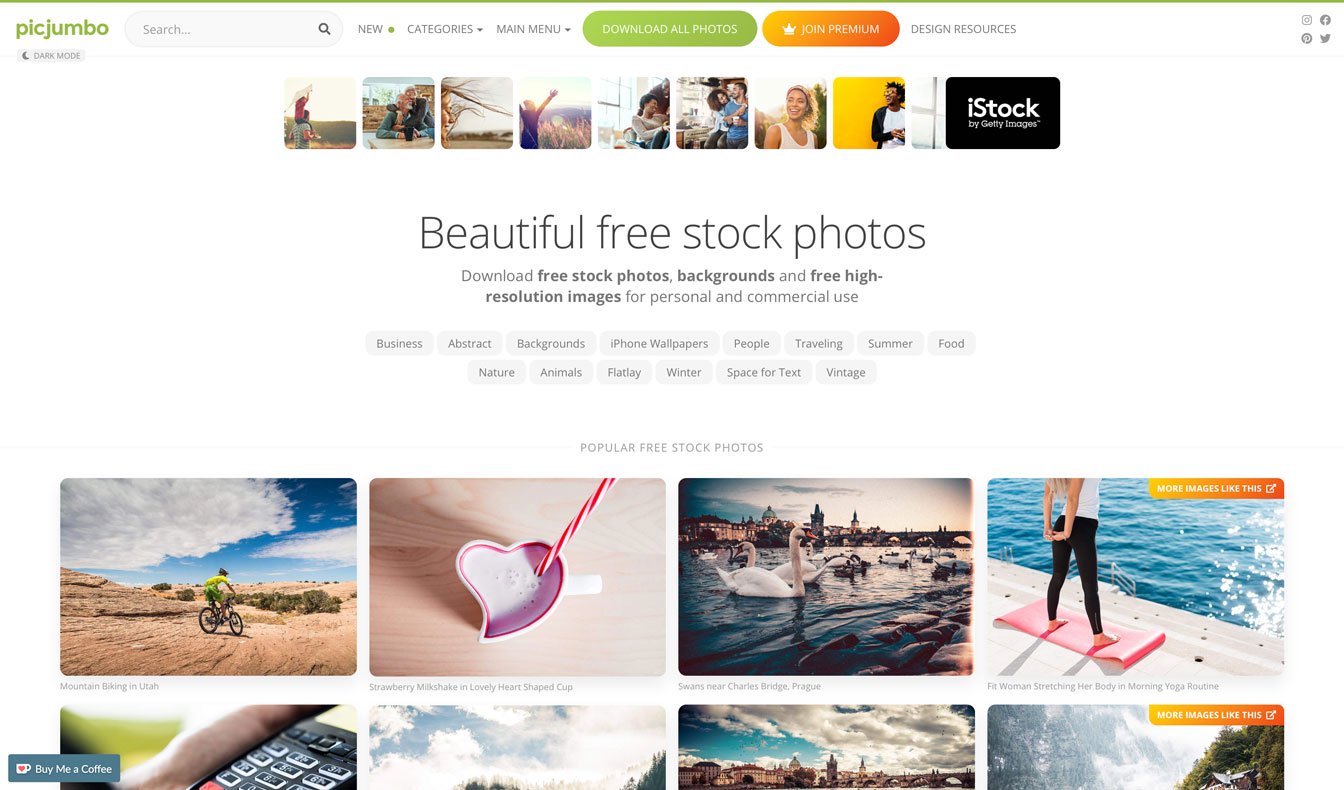 The Pic Pac offers a collection of photos essentially for free, with the option of paying what you want to contribute to the website. Unfortunately, there is no search option on the website. The library is smaller than what you would expect, but you can find some nice photos to use for your blog or illustrate some pages on your website. It can be a good resource if you want urban architecture photography or natural landscapes.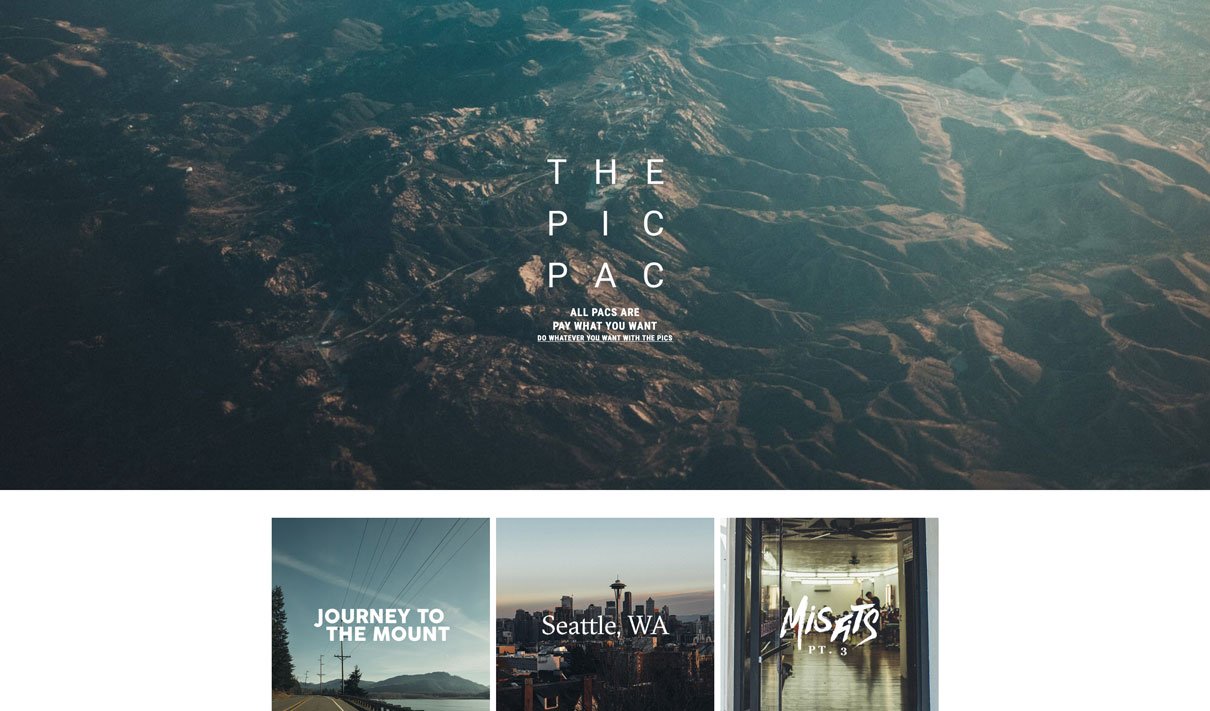 This Canadian-made stock photo resource, Life of Pix, offers a massive collection of high-quality stock photos (I'm talking hundreds of thousands, donated by highly talented photographers) for free. These photos are catered more to the creative crowd, with a more artistic feel. This source is reputable. After all, it is an affiliate of Adobe Stock.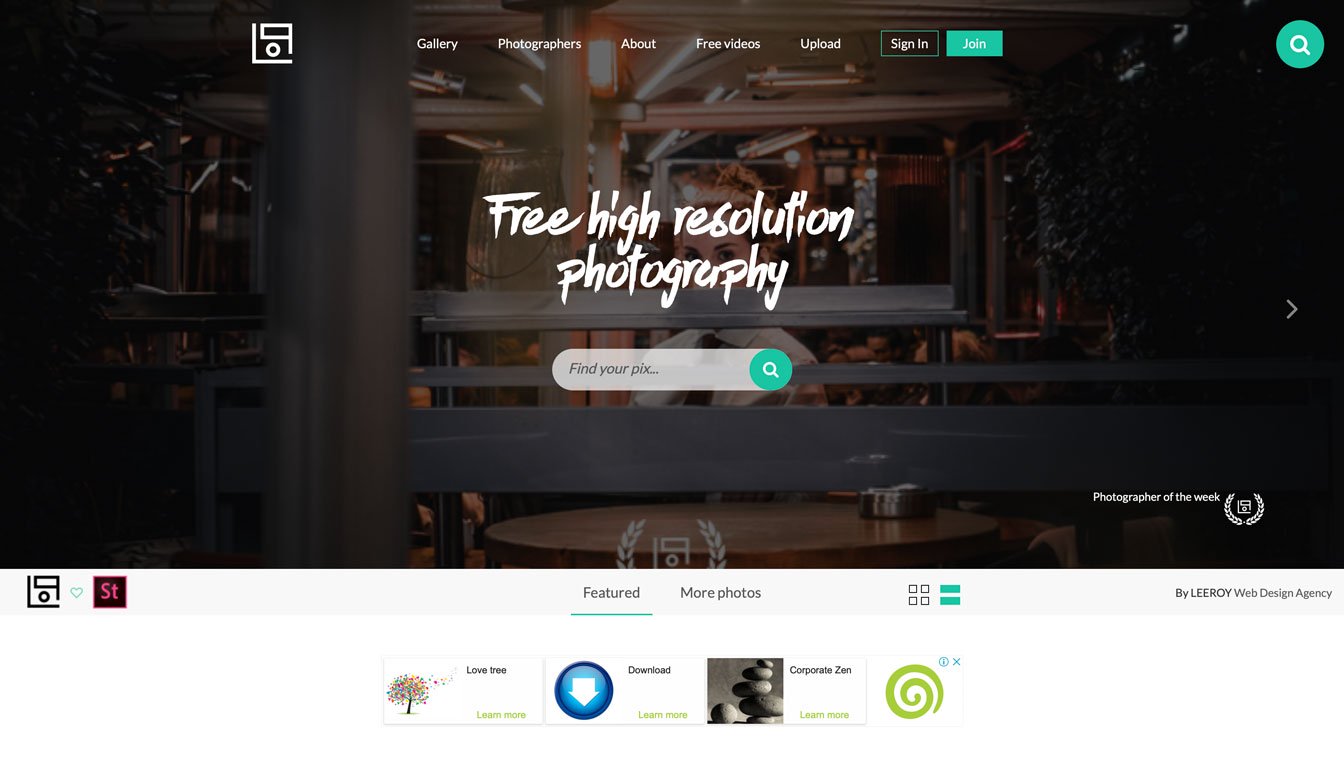 The next entry on our list of best stock photo sites allowing you to do virtually anything with the photos (apart from redistributing) is StokPic. You can use it in multiple ways. Browse the categories and choose the best photos for your needs. Alternatively, you can use the search bar for more specific imagery.
Ultimately, you can subscribe to their newsletter and get ten free premium pictures every two weeks to use for commercial purposes. Overall, the site is not the size or quality of Unsplash, Pixabay, or Freepik, but you can find here images that feel more like art than "stock."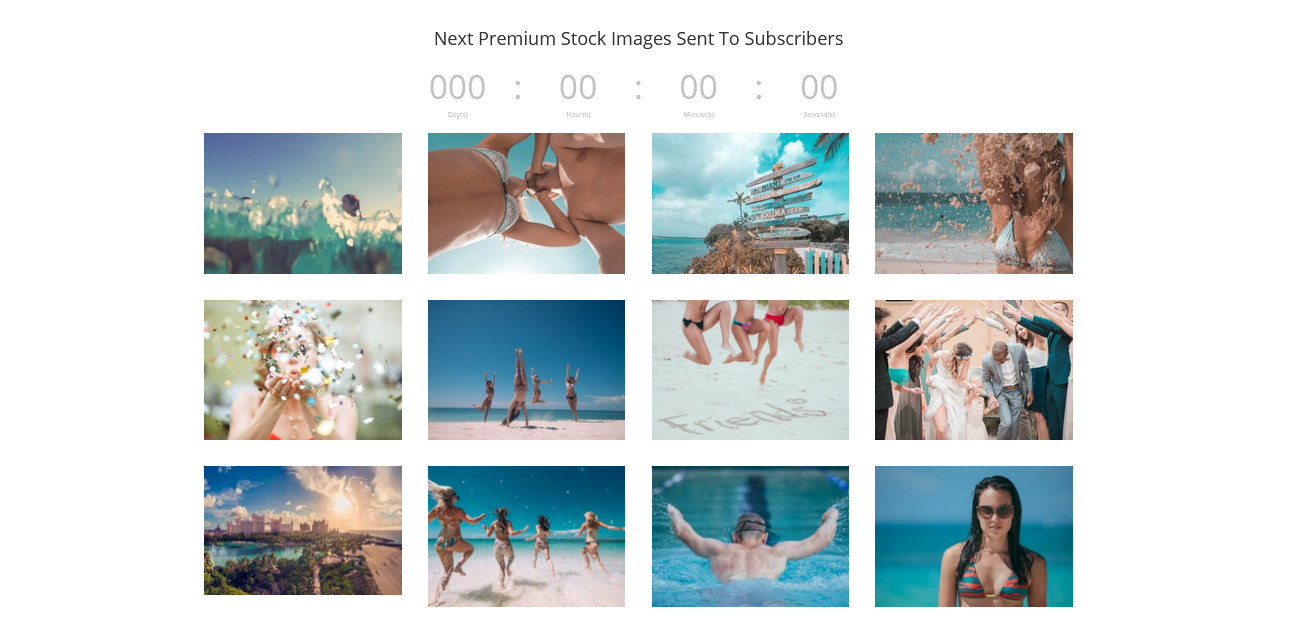 With more than 1 million stock images and videos, PikWizard deserves a place on our list of great stock photo resources to use for personal or business purposes. They have some premium options, just like Freepik, but the free ones are many and excellent. As for advice, if you want to illustrate some lifestyle articles on your blog, this is a great place to search for stunning imagery. The categories vary from backgrounds/textures to eccentric snapshots to science and nature-related free stock photos so that you will find a lot of inspiration for your website.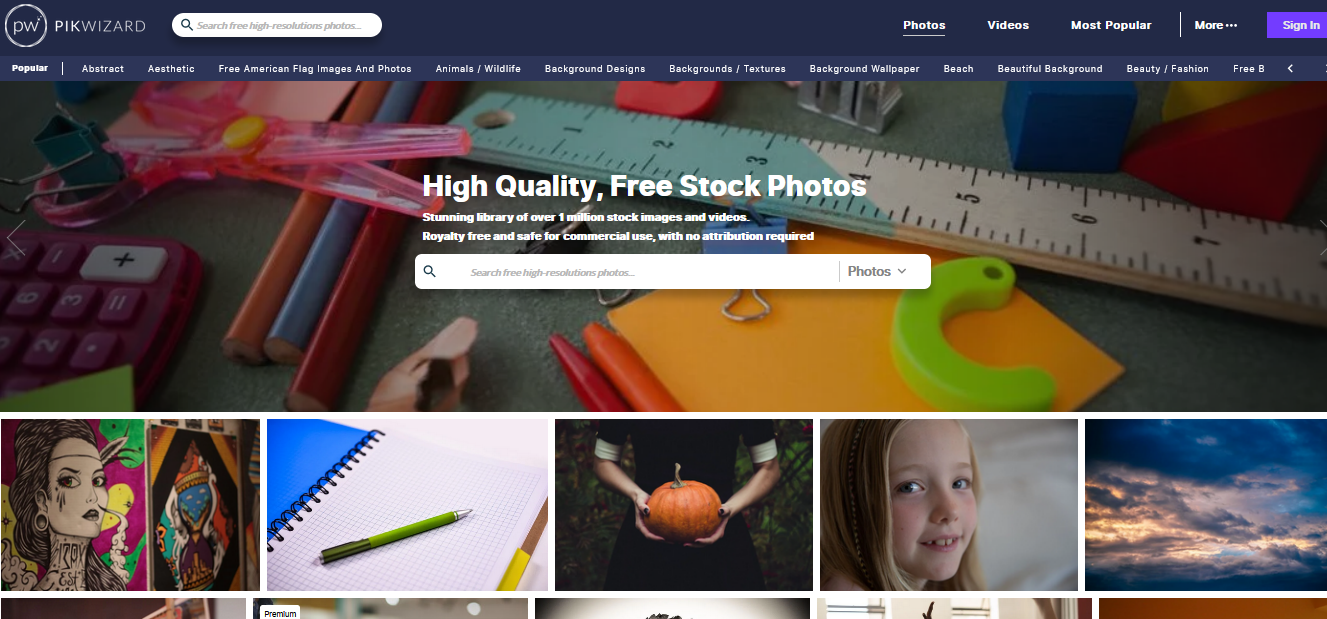 Using Freerange comes with the major benefit of having access to the imagery created by in-house photographers and contributors. The photos and illustrations are of excellent quality. Our recommendation is to browse the stock photo site thoroughly to choose the right images for your purposes. Your marketing team will have a field day with this resource, as you will find endless inspiration and materials for all your designs!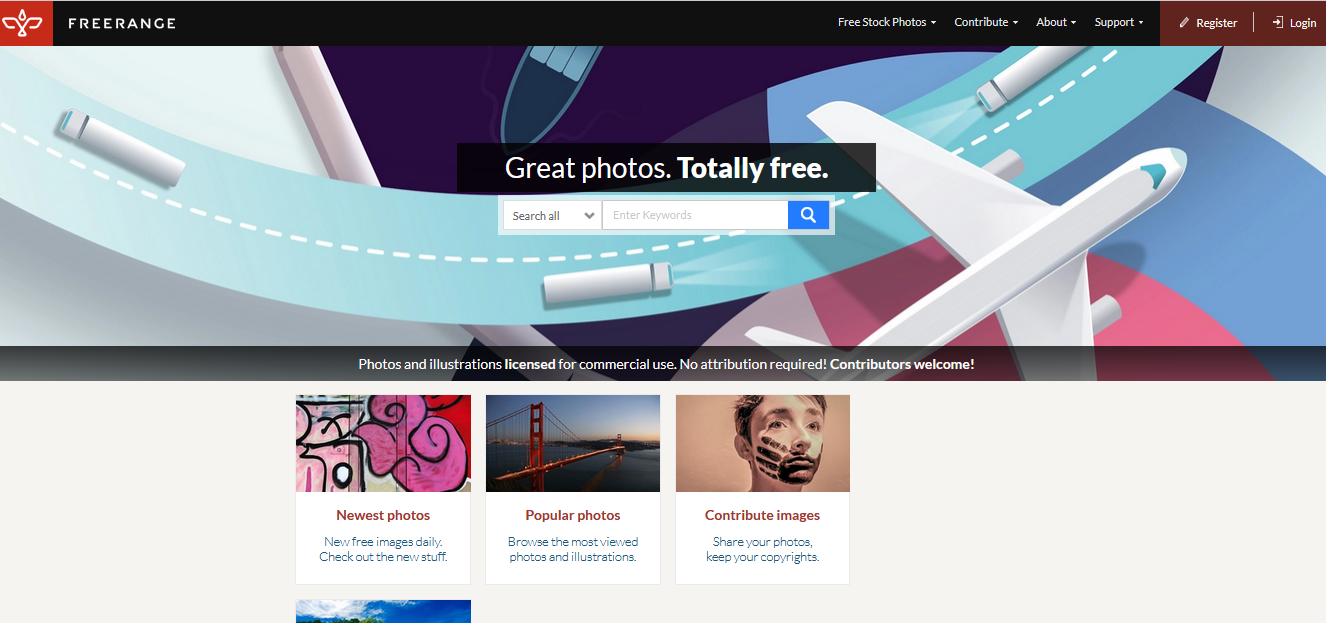 With hundreds of gorgeous, hi-res images uploaded every day, StockSnap is a glorious resource for marketers, advertisers, creatives, eCommerce website creators, freelancers, bloggers, etc. They have many categories to choose from, so carefully browse every time you need to use some imagery from here. They have an easy-to-use navigation option containing a search bar and trending categories depending on what users consider most popular. They also have a partnership with Shutterstock so that you can access premium imagery from the giant stock photo resource as well.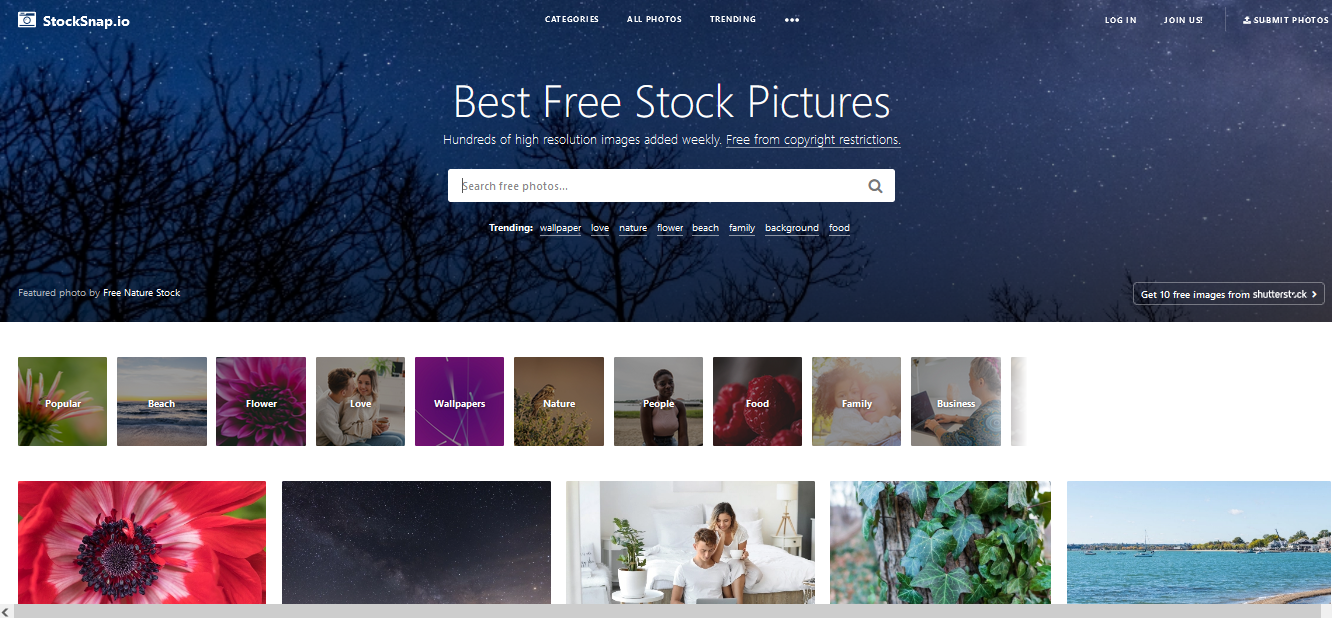 With thousands of free hi-res photos and videos under the CC0 license, the ISO Republic is a favorite stock resource of website designers, marketers, bloggers, social-media superheroes, and web developers. You can enjoy amazing collections across dozens of categories. Moreover, to access premium content, all you must do is sign-up for their email list and get even more stunning photos in your inbox. Granted, you will not find massive numbers of free images as you do on other free stock photo sites, but you will find originality and creativity, which sometimes matters most.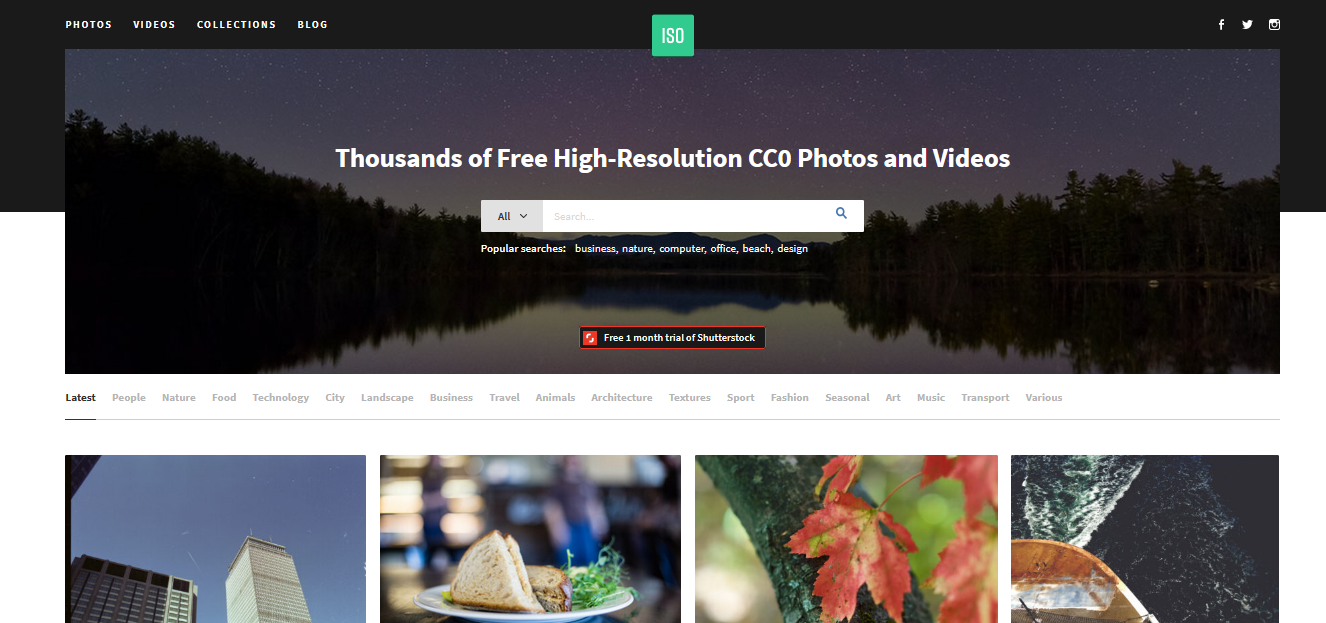 Here was our list of recommendations on free stock photo sites to use at your discretion for all your website building, blogging, and marketing needs! Next in line come the best paid stock photo sites worth considering as you develop your business. Of course, you don't need to use them from the very beginning. However, as you progress, you might want premium graphics, images, vectors, and videos to boost your brand and business. So let's see the most popular ones!
5 Best Paid Stock Photo Sites
When it comes to paid stock photo sites, we have all heard about iStock or its parent, Getty Images. Endless sources of great visual materials, some of these websites also come with a free (and limited) option. We will highlight the payment options as we go along.
One of the most known and used stock photo sites globally, Adobe Stock Photos also has a free option for those who don't have the budget yet to pay for a pro subscription. The difference between the free category and the paid one is that the first contains tens of thousands of images, while the latter a few tens of millions (around 40 million, to be exact). The stock photo site integrates perfectly with Adobe's design software, such as InDesign, Illustrator, and Photoshop. For this reason, this site is the go-to choice of professional web designers, graphic artists, creatives, advertising & marketing agencies, and more.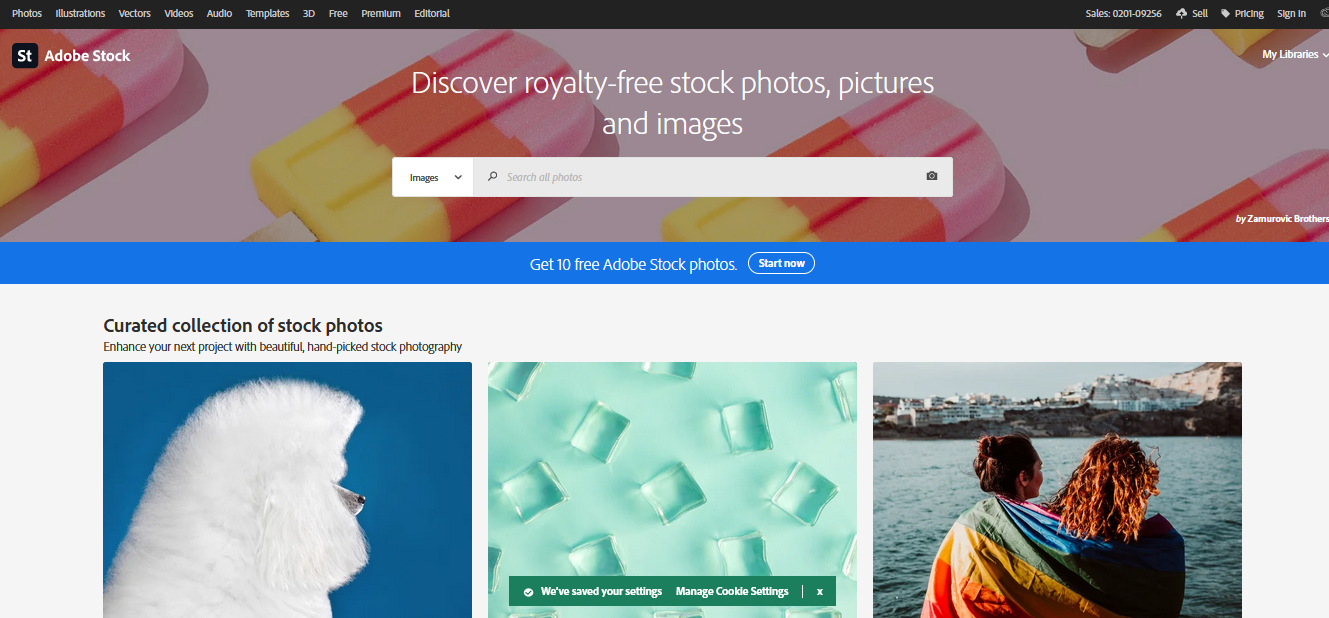 Vast, famous, and among the first of their name, Shutterstock was the trailblazer that turned stock image marketplaces into the tech giants that they are today. With about 260 million curated images already available and over 150,000 new ones uploaded every day, this giant offers anything you want and then some.
From pre-paid image packs to annual subscriptions, the payment methods meet all needs. If your marketing team doesn't find a plan to suit your budget, you should know that Shutterstock also offers personalized pricing plans to encourage and support small businesses and agencies.
More than just a stock photo website, Shutterstock offers a basic editor, professional templates for social media, and free plugins to access content from Microsoft (PowerPoint) or Adobe software.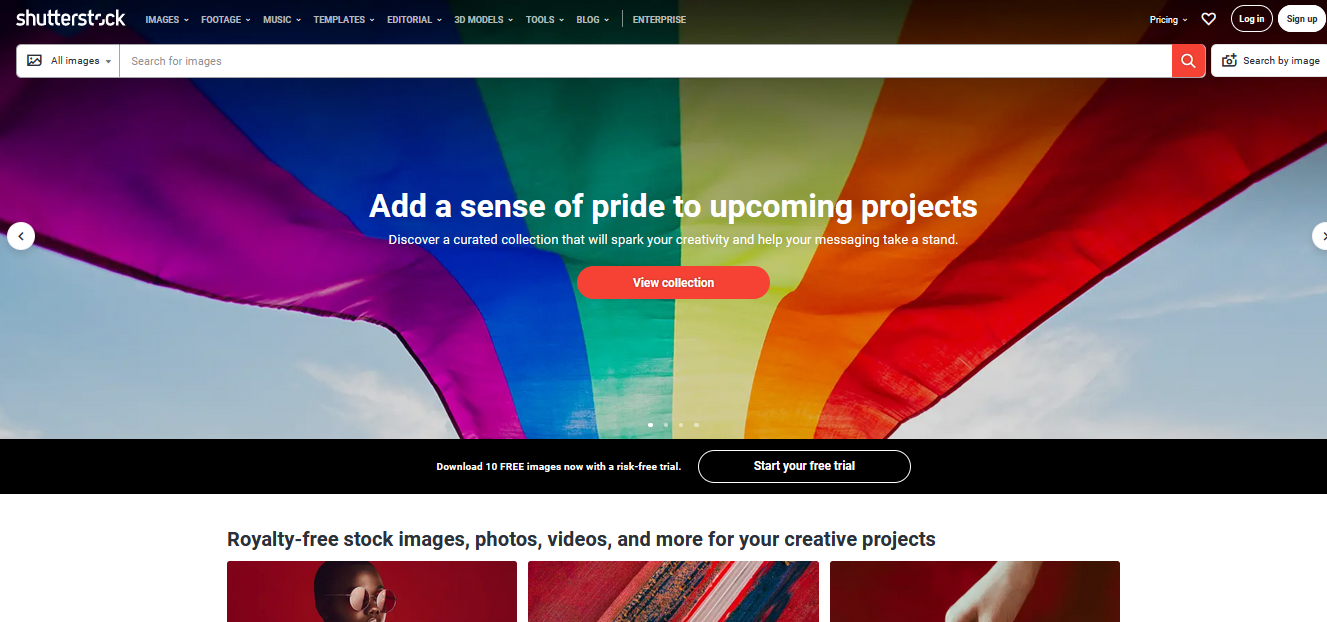 Another legendary paid stock photo site, Dreamstime takes pride in its over 160 million stock photos across all categories you can imagine. They offer some free subscription plans and plenty of paid ones (affordable, to boot).
The major advantage of this website is that it offers a broad range of materials: video and audio files, illustrations and vectors, stunning photographs, and even editorials.
Start with their "Free Photos" category. Check the high resolution, royalty-free, and public domain (CC0) images to see what meets your needs best. Then, if you want more, you can try one of the paid plans.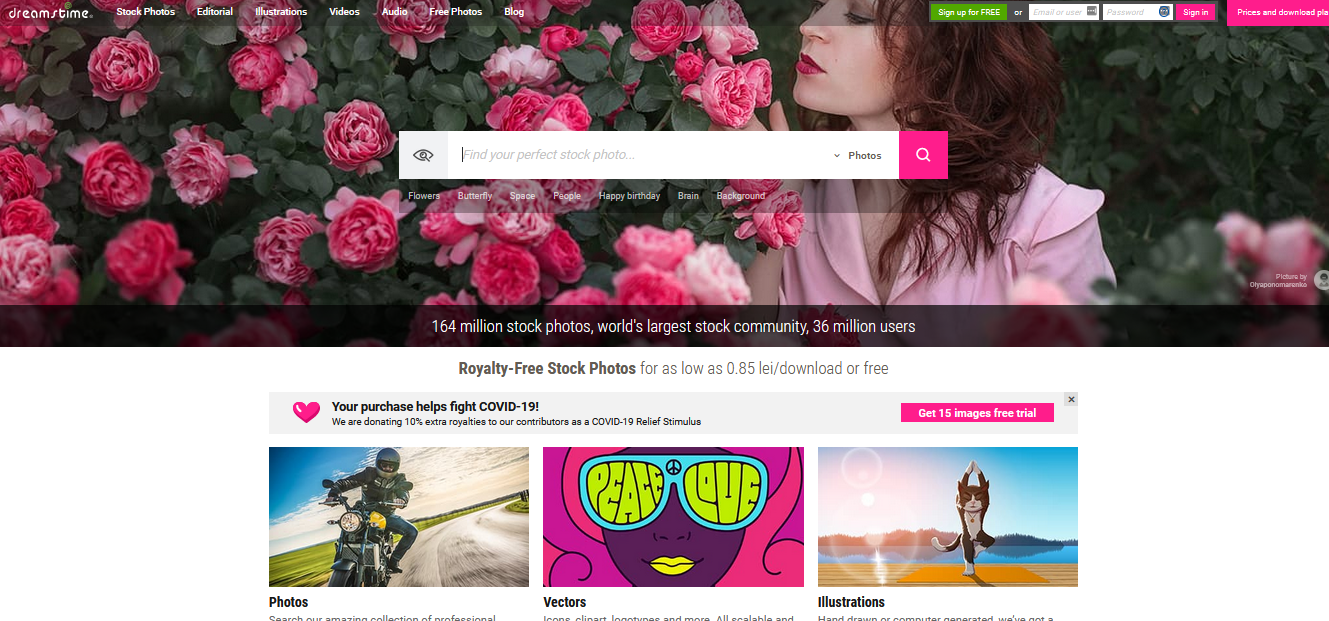 Next on our list of best stock photo sites on the premium side is Depositphotos. The land of all opportunities for graphic designers, artists, marketing agencies, and web developers, this platform boasts over 200 million assets. There is something for everyone here, whether you want photos, HD videos, cute animations for your website, vector art, editorials, or music files.
The prices do not lead companies to bankruptcy, but they are not the lowest on the market, either. From experience, I can tell you that the search algorithm will give you some trouble (as it happens to other stock photo marketplaces). In other words, if you paid to search, use all the word synonyms, keywords, and phrases you can muster to reach the desired results.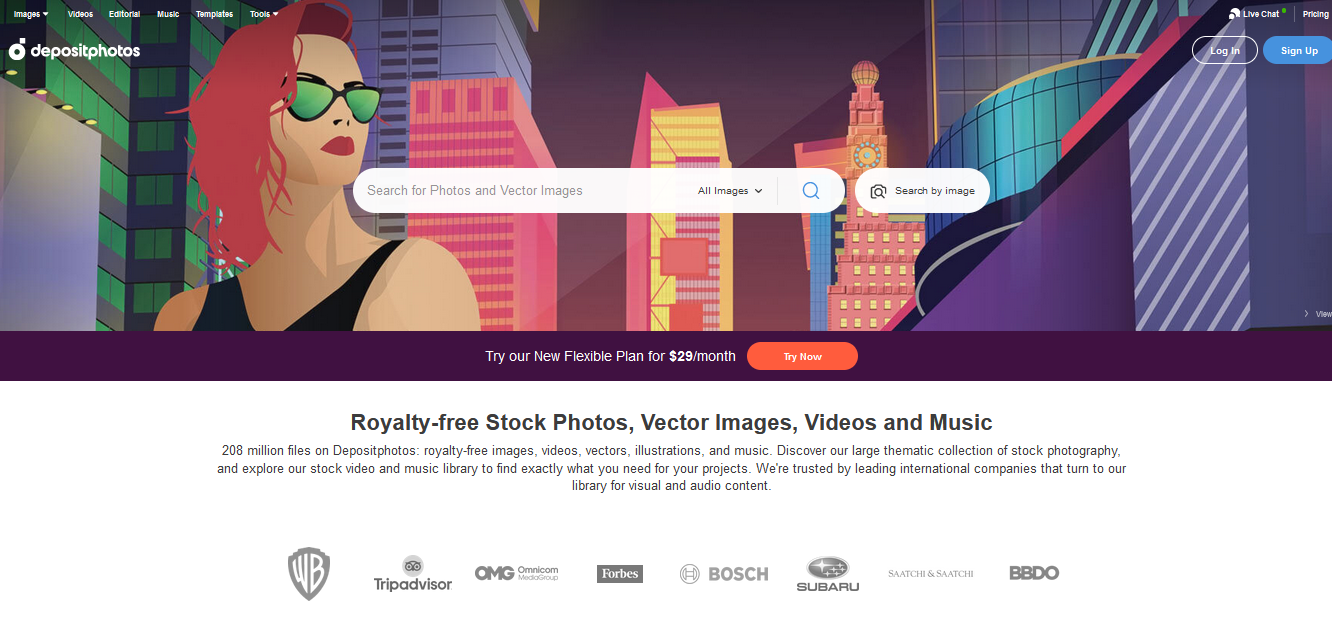 The last entry on our list of stock image platforms is 123RF. They indeed have a smaller selection of files you can use than their competitors, but they are also the budget option for companies and agencies.
As with many other stock photo marketplaces on this list, 123RF allows you to buy credit or pay for a subscription plan. Things go smoothly in either case, and you can enjoy an affordable and wide selection of images, vectors, footage, or audio files.
One interesting feature of this website is its tools. You can remove the background of your selected images, add filters and effects to them, use AI-based enhancement options, etc. Overall, here you have a platform to enjoy, especially if you are at the beginning of your entrepreneurial adventure.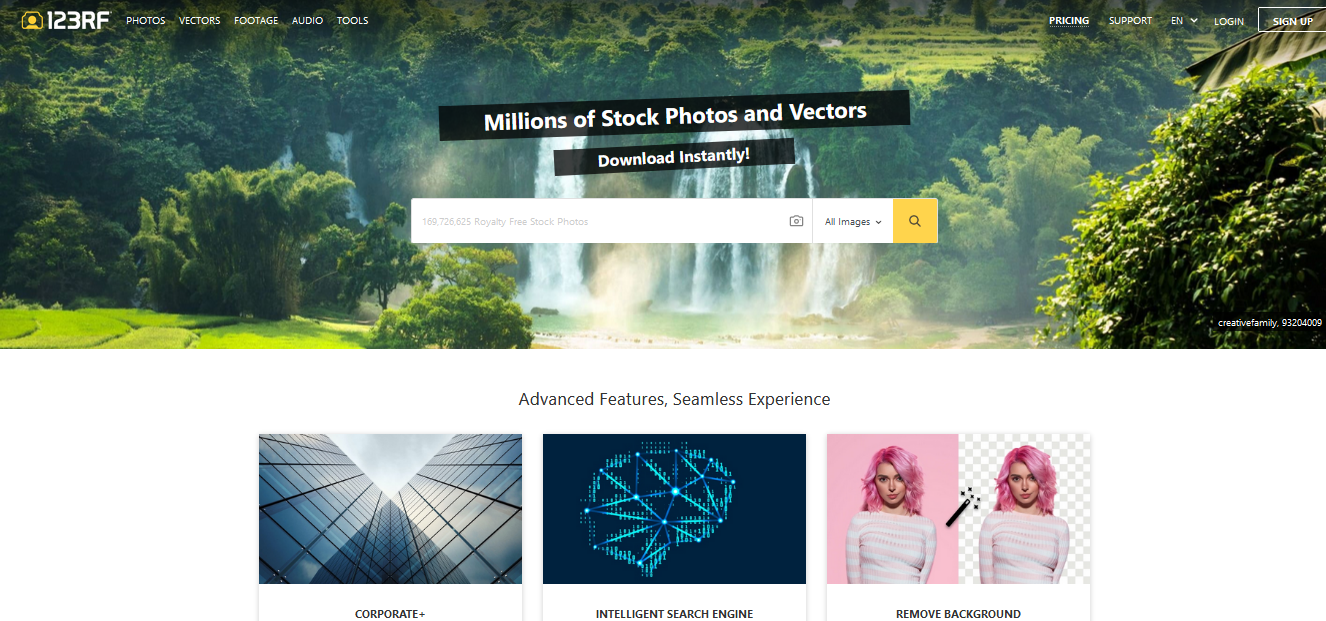 These were some of the best paid stock photo sites to consider when your budget allows such investments. Of course, you have many more to choose from, but these five take the cake regarding library content, contributors, and users.
As I promised, let's continue discussing free stock photos and stock photo marketplaces, emphasizing best practices and other useful tips!
Stock Photo Sites: Best Practices and Usage Tips
If you are new to using images created by other people and found on free/paid websites, the first thing you need to do is to read the proper documentation.
Understand the differences between the several types of Creative Commons licenses. The CC0 license is the most popular among stock photo users, but do your homework in royalty-free, public domain, editorial use, and other terms.

Trade carefully with the images available for commercial use. I recommend you stay away and refrain from using images of private property, logos, and trademarks, and other files that might be the intellectual property of somebody else.

Vet each site before you use it. Ensure you understand the sites' terms and policies, even if they offer free stock photos for life. It is also a good practice to credit the author of the images you use.
Whenever you feel unsure regarding a certain image's usage rights, talk to your legal team or contact the website/photo author. An exchange of emails will save you from plenty of copyright issues in the long term.
What Stock Photo Sites Do You Use?
If you feel like you're all set to hit the ground running with these awesome stock photo sites, I encourage you to leap to create your future website with Ucraft. The world is your oyster to explore; now go for it!
Don't have a website yet? Build one with Ucraft!