Is your business using social media for growth? If not, then it's integral to start right now. Ever since Facebook's popularity increased as it expanded worldwide, social media has been one of the best tools for marketing. For many businesses, this is where, with the right tools, it can be easy to reach and engage your target audience.
Is your business-to-consumer (B2C) company ready to step into the crazy world of social media? This article can help you get started with some helpful tips!
 
The Difference Between B2B and B2C
Business-to-business (B2B) companies have always been a bit skeptical about the benefits of social media and this has prevented them from really reaping its benefits. Oppositely, B2C companies are generally early adopters and that offers them an advantage. Because of their eagerness to try new things, they are more likely to learn the rules of a social media platform and get followers faster, as it's easier to get noticed when the platform is still new. They adopt these platforms so quickly because this  where their audience is and they can connect in a more friendly and conversational fashion. On the other hand, B2B companies need to connect with other businesses, on a more professional level and rarely consider social media the best platform for these connections.
Here are some differences between social media for B2B and B2C:
Content
Content is a very important part of any marketing strategy. However, it has come a long way from where it originated and the rules have changed. For example, content comes in many different mediums now. The best content still provides value and avoids heavy promotion.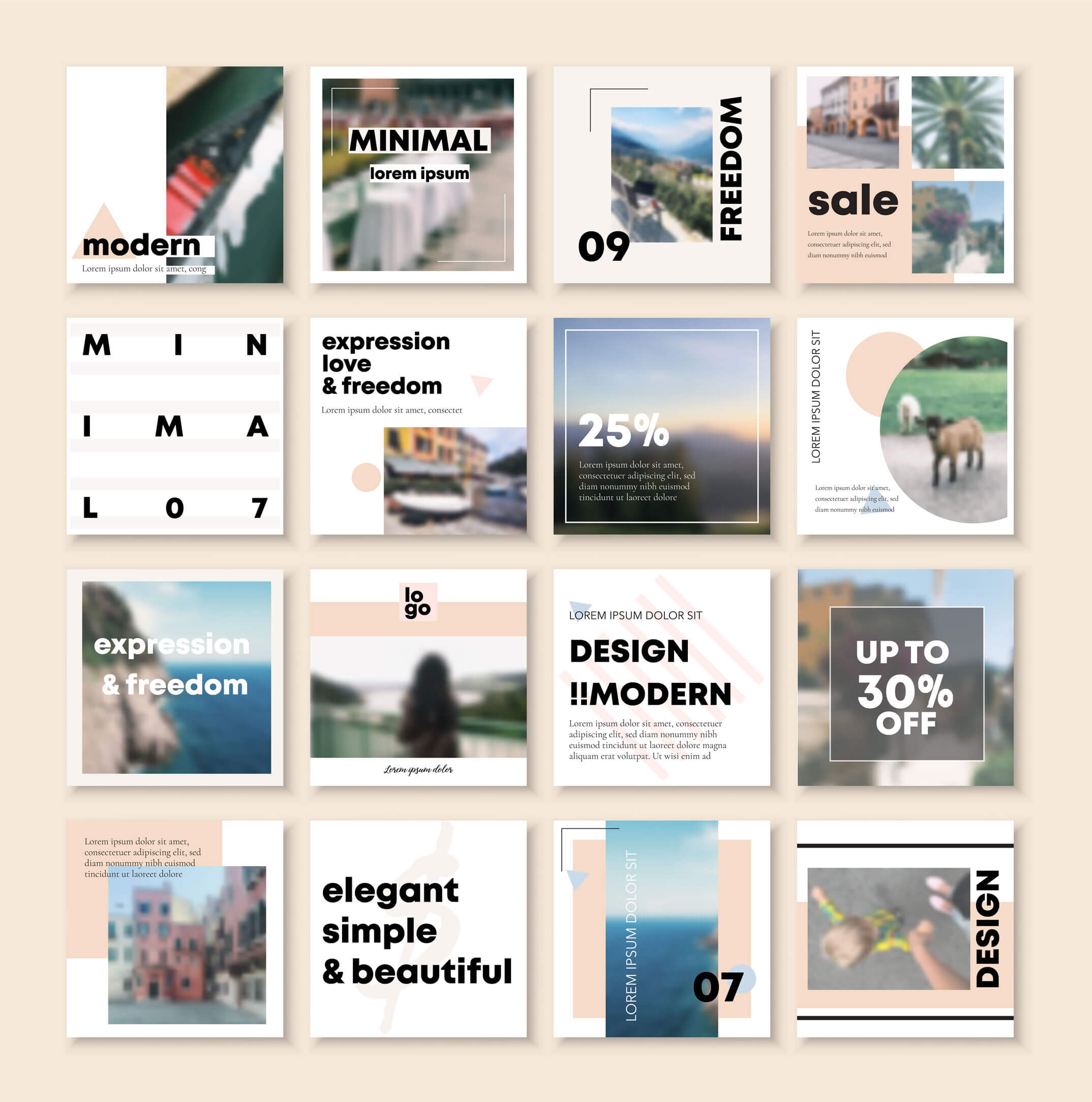 B2C businesses focus heavily on visuals. Examples of successful content include photos, videos, memes and GIFs - anything shareable with the potential to go viral! Visual content is also a lot more casual, friendly and often employs humor or evokes emotion throughout social media.
B2B marketers have plenty of content to share, too. The content they share, however, is more often industry-related and professional than that of B2C companies. The most successful content for B2B is informative articles, industry news, white papers and eBooks. B2B's can also post about case studies, webinars and useful industry infographics. The most important factors are that the content shared on social media is useful, informative, professional and establishes the company as an authority in its niche. 
Social Media
The platforms businesses choose are usually based on their audience. And we can see the biggest difference here because in most cases, B2B businesses and B2C businesses use completely different social media channels.
We see B2C businesses using Facebook most often, especially since they added new video features, allowing them to better show the experience of using their products or services. So better always stay up to date on Facebook's changing algorithm.
 Twitter is used to disseminate information and offer customer support. We know that Instagram is one of the biggest platforms for B2C businesses right now, especially for millennials and Gen Z. Finally, many B2C's seek engagement through creating captivating Youtube channels.
B2B's don't necessarily value all of the same social networks. For instance, Instagram or Snapchat would often be useless to them, no matter how popular. While many businesses have accounts on these platforms, they are focused on sharing for the users and not necessarily open for communication with the businesses. LinkedIn marketing probably has the most important role, because it's designed for businesses. They can also make use of Facebook and Twitter.
 
Goals

The variance in goals between B2B and B2C sets them apart the most. B2C's are focused on community, engagement and brand awareness. Viral content that would engage and increase their audience is really important here.
On the other hand, B2B businesses want to generate leads. Their main goal is to increase website traffic and generate as many new customers as possible. Most of their social media tactics are dedicated to this.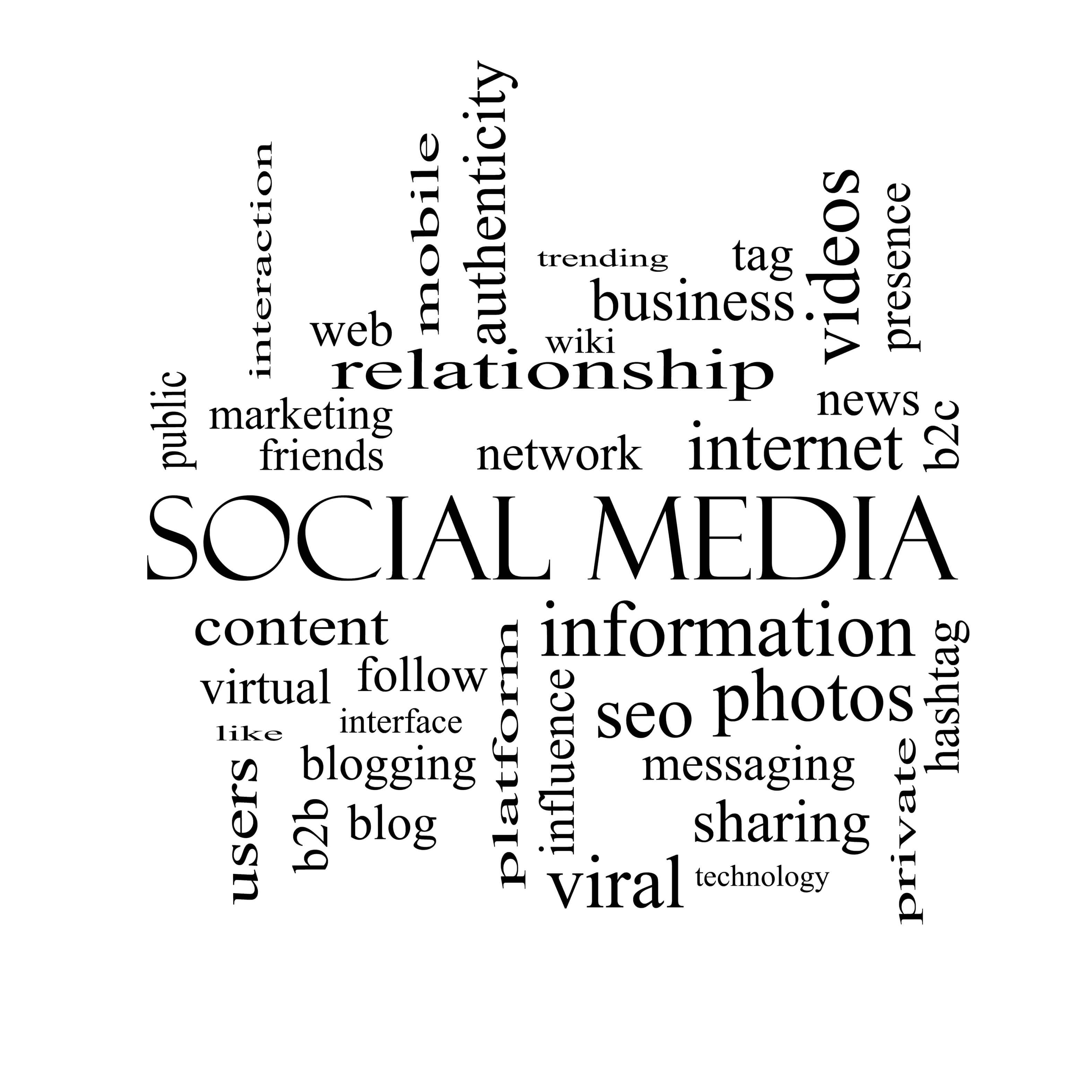 Creativity and Promotion of Content

As a B2C on social media, it's important to engage your audience with creative and interesting content. Here are some content types that are useful to achieve your goals:
 
Share images, videos and stories that your fans have created with your products or while using your services. There is no better confirmation of brand loyalty than having your followers engage with your product. It's really one of the most effective types of social proof. Not to mention, it is also inexpensive and you can easily generate a wider reach.
Host a Contest or Giveaway
Nowadays, one of the best ways to increase engagement is to host a contest or giveaway on social media. Set some rules, make the rewards attractive and watch your numbers grow. You can also combine this with user-generated content. For example, ask your fans to create an image or a video featuring them with your product and then the most liked photo or video wins.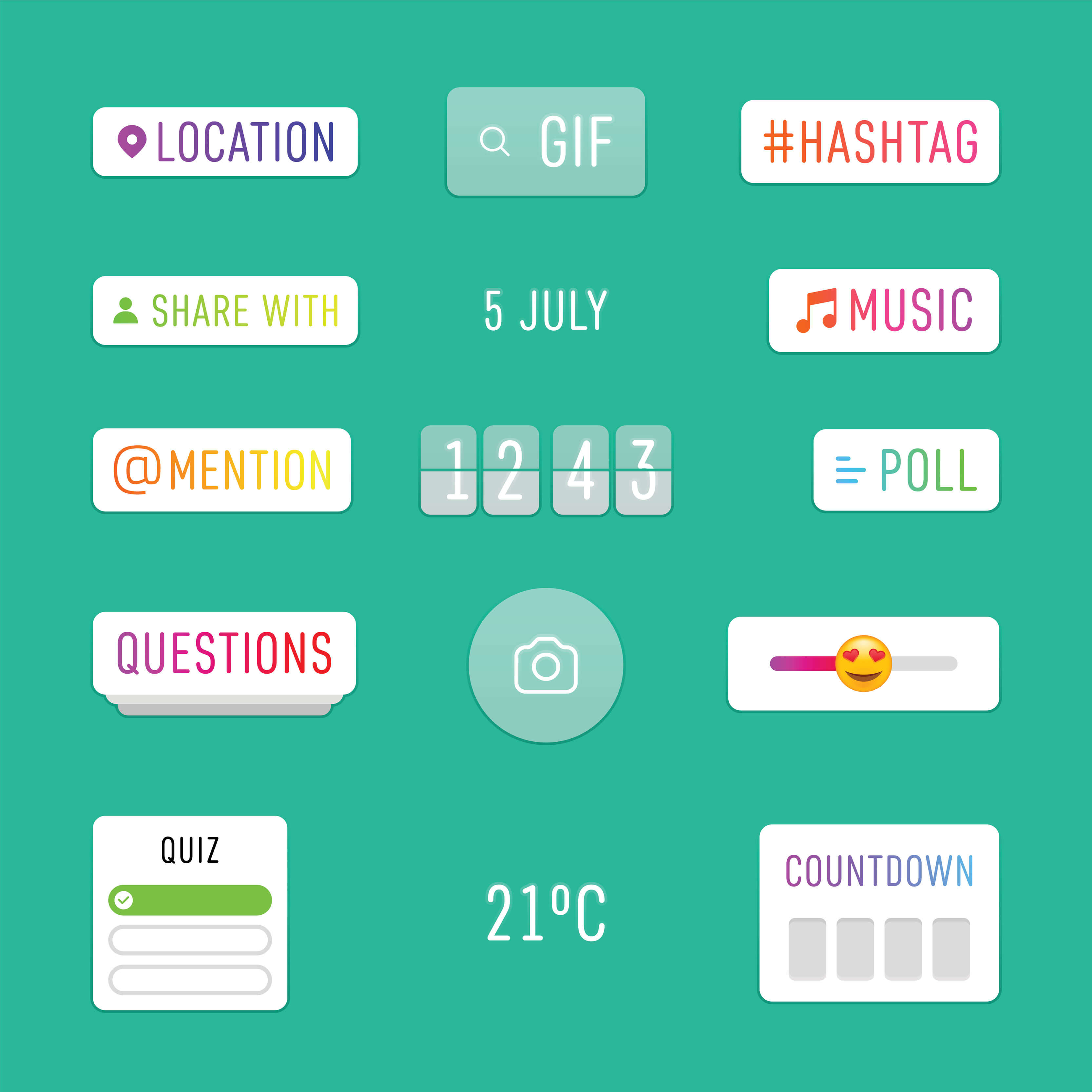 People love to share relatable content with their friends. So, why not create a campaign that entices people to tag friends in the comments. For example: "Tag a friend who hates Mondays as much as we do,"paired with a relatable meme or a picture.
Capture a Look Behind-the-Scenes
People love to know that there are real staff manning your accounts and creating the products they know and love. Share company images and videos from inside of your office, from a recent event or other company initiative.
Entice people to answer to your post simply with a reaction. Reactions are very quick to make and people like them because they do not require much work.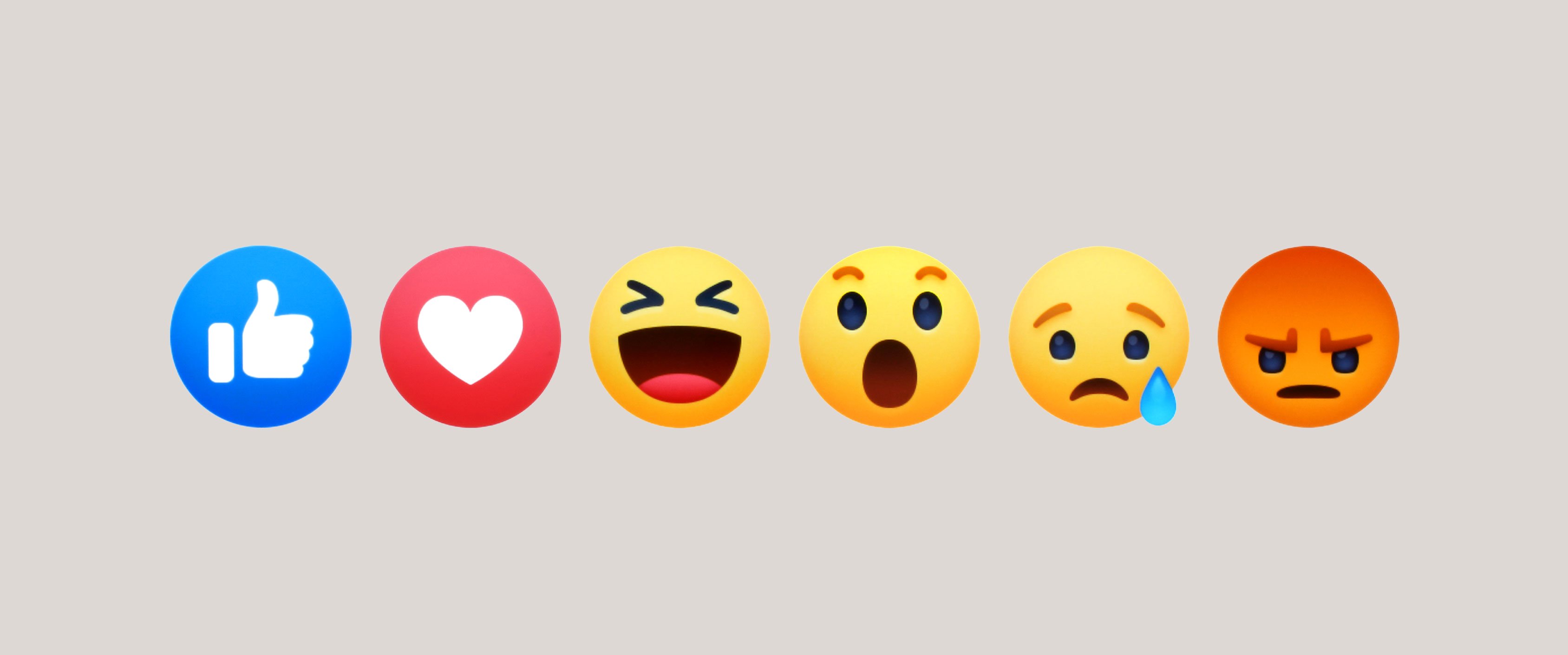 Use a Custom URL Shortener
By using a custom URL shortener like Rebrandly, you can shorten and brand the links you create and share on social media. Using branded links can increase your click-through rate by up to 39%, whilst also allowing you to track the most popular times and days when your links receive clicks on different social media platforms.
Emojis are a relatable way to engage with your audience. Use them throughout various types of content making sure that they are relevant and that you don't go overboard.
This is a very quick way to engage your audience and to also learn more about them. Kill two birds with one stone!
Use these ideas creatively when it comes to spreading awareness and building connections with your audience.
Using Hashtags
Hashtags are an inevitable part of social media. They help users find posts they care about and simultaneously help brands reach larger audiences.
There are three types of hashtags:
 
Branded hashtags - The ones you create for your brand that are unique. No one else is using them
 
Trending hashtags - These hashtags are popular with millions of users and are among the most popular on social media
 
Content hashtags - These are the best hashtags for beginners and are usually keywords related to the posts content of the post
 
Now the question is, how do you even use them? Here are some simple tips for hashtag use:
Create your own branded hashtag so you can engage with your audience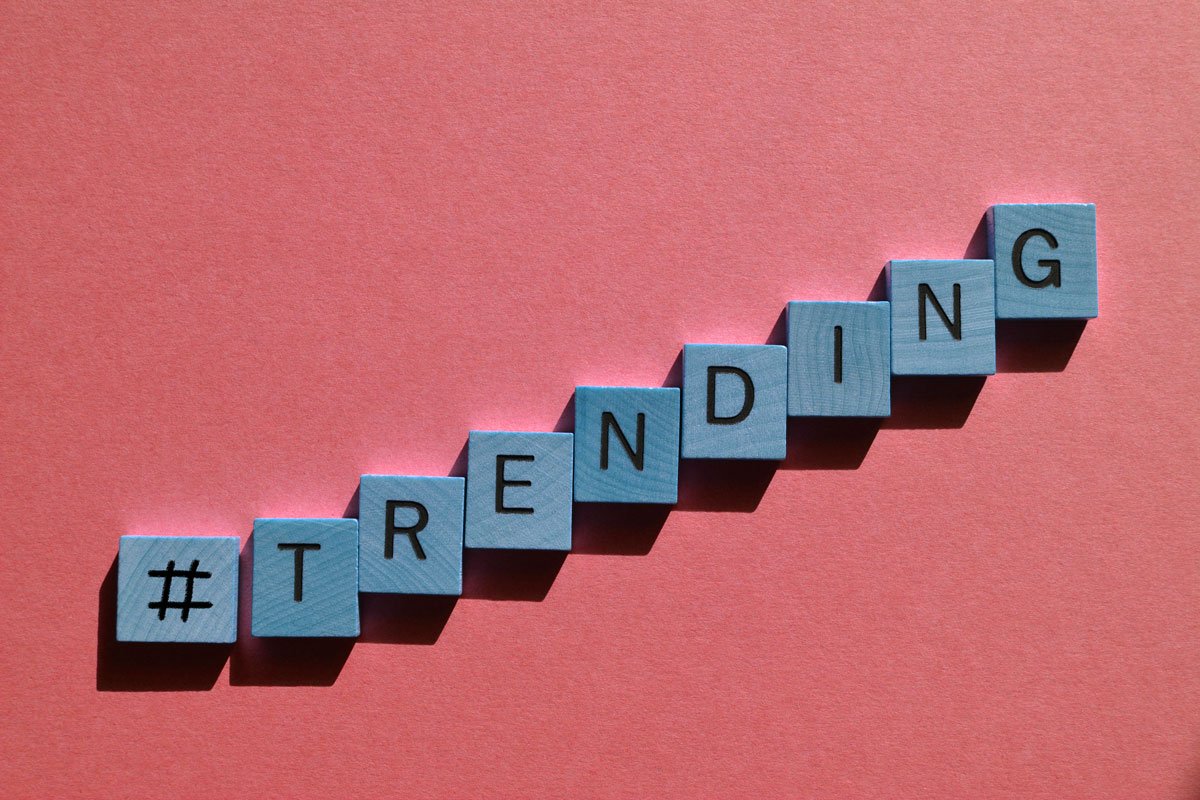 Use hashtags to categorize your social media posts
Show that you care about a cause through creating a hashtag or using a hashtag that was already created by the cause
 
Create special hashtags for your events
 
Use hashtags to find, track and participate in conversations that are relevant to you and your brand (don't forget, you can 'follow' certain hashtags on Instagram!)

Benefits of using hashtags:
Increased brand awareness - use hashtags to reach various audiences and introduce your brand to them
 
Boost your reach - hashtags are searchable on social media and can make you more discoverable. Add them to your bio to make yourself easy to find.
 
Find and join conversations - start great conversations that can boost your reach, too. This will help you to gain brand recognition. Research trending hashtags and participate in the discussions.
 
Social listening - use hashtags to research your audience and competitors, learn about pain points and gaps in the market
 
Drive engagement for events - drive increased engagement for your events. People can discuss the event at hand , answer polls, etc.
 
Build a community - encourage connections 

 
"Make sure that you are not using your hashtags improperly and that you are not overdoing it with the number of hashtags in your post - then again, this will depend on each social media channel," says Elen Page, social media manager at Draftbeyond and Researchpapersuk.
Competitor Research and Analysis
Ahrefs Content Explorer
This is a tool that allows you to enter the domain of your competitor and then see what they are sharing and what the stats are on their posts.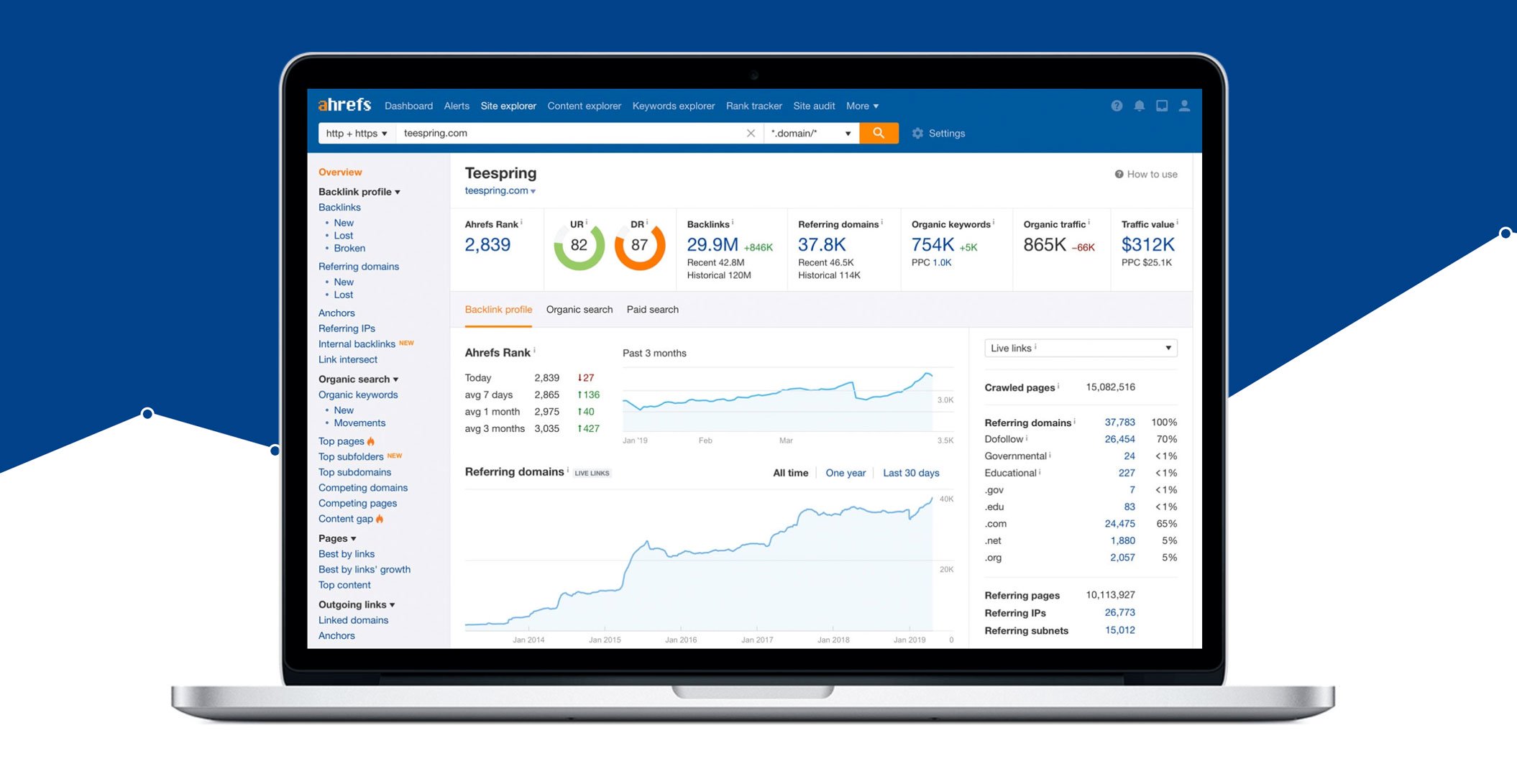 Mention

This is a tool that lets you monitor your competitors mentions by entering the brand name or keyword.
BuzzSumo
This is a great tool for social media insights. It's simple and effective, not to mention very easy-to-use Just enter your competitors domain or keyword and hit 'search.' The tool will find your competitors most shared content.
Here is how you can use the information you get from these tools:
 
Create a similar blog post or social media post to the one that received the best stats for your competitors 
 
Build a larger following based on what social media channels worked best for your competitors
 
Share popular content from your competitors that is relevant to your audience
 
Learn More About Your Audience
Knowing and understanding your audience is crucial for the growth of your business and you need to know as much as possible about them. Here are some tips on how to do that:
Do research in advance - research will let you know the right demographics for your brand and product.
 
Look at your competitors - you will likely have the same audience as your competitors, which means that you should look at their audience and buyer personas.
 
Create a buyer persona - this is a tested tactic that will give you plenty of information to work with. Create an outline of your ideal customer and then target your messaging to that particular customer.
 
Get to know the audience personally - work with some of your top customers one-on-one to learn more about them and figure out what makes them tick.
 
Use social listening - social listening can help you learn more from discussions that people are having online and content they produce.
 
Host surveys - surveys are a fun and informative way to learn more about your target.
audience.
 
Choose The Right Channel
When talking about social media, you need to recognize which platforms will work best for your brand.
"Not all social media channels will be good for you, so you need to make decisions on which to use. Using several when some of them are ineffective for your purposes is a bad idea because it can cost more than it brings in conversions or engagement," says Levi Thompson, a marketer at Writinity and Lastminutewriting.
Consider the following to discover which social media platforms are right for you:
 
Ask yourself which features of a platform fulfill your company's marketing needs, which audience uses which platform, how much time will you need to make an impact, etc.
Figure out where your competitors are.
 

Connect With Your Audience
Connecting with your audience is a major key to social media success. Here are some tips:
Build a strategy that includes goals and tactics to achieve those goals. Some ideas include telling your audience an interesting story about your brand, not just sharing promotional content. Focus on delivering value and building engagement.
 
Respond to comments and feedback from your customers to build reputation. Make sure that you handle all communications with the audience properly.
 
Set standards for everything you do. Make sure that you offer high-quality content.
 
Understand how each platform works and how you can use it for your own benefit.
 
Analyze and refine your data, as much as you possibly can, to always improve your strategy and approach.
 
Trends on Social Media To Harness Right Now
If you're ever out of ideas, here are some social media trends you should follow:
Post live video - the medium has no sign of slowing down in popularity 
 
Consider chatbot technology because it can make a serious difference for your overall business strategy
 
Create an influencer marketing strategy and work together to promote your products in a natural and creative way
 
Use paid advertisements while the content you post shouldn't be promotional but rather interesting and useful, your ads can do the promotional job for you
 
Use social listening tools to get ideas on what your audience may like to see
 
Leverage user-generated content. It's fun, interesting and really cost-effective
 
Use augmented reality to create exciting and innovative content for your audience.
 
About the author: Stanley M. Goodman is a social media management at GumEssays, Fullerton, USA. He helps his clients develop professional and personal brands. He enjoys writing for LuckyAssignments about his own experience in marketing.