The holidays are almost here and it's time to prepare! Here's a list of last-minute smart gift ideas for your loved ones who follow the latest technological innovations. Because making them happy is not an easy task. In this article, we introduce some ideas what to present that will make your techie friends cheerful.

Lightr World's Smallest Smart Charger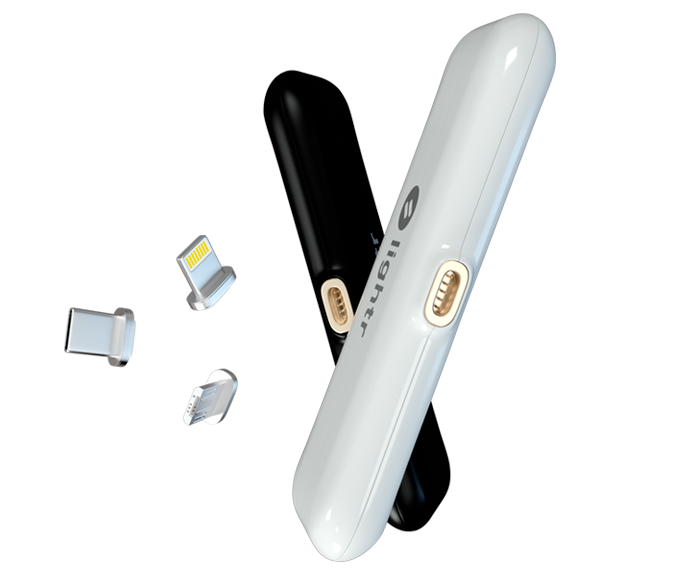 There was a time, where I couldn't imagine my day without my phone, now I can't imagine stepping out of the house without my charging cable. Sometimes it's two, just in case the other one breaks and stops working unexpectedly. Every time I step out of the house, I make sure I have my cable with me, a multifunctional adapter to match any power source and a big, bulky power bank. It's just too much to carry in a bag. If you know anyone like me - I have a great gift idea for you. Lightr claims to be the world's smallest smart charger. It fits in your pocket, can charge your phone up to 100%, has a universal magnetic connection with no cables, pairs up with an app to send you notifications on charge status is eco-friendly and available in many colors. If you want to get one for you or the whole family head to their page on Indiegogo.
"The most important feature of Lightr is the convenience of use. We have created the most powerful charger in its size and will continue to work to make it even more powerful. Our philosophy is - creating products for the comfort of our users," says Hayk Gudakyan, founder of Lightr.
Lumzag Smart Backpack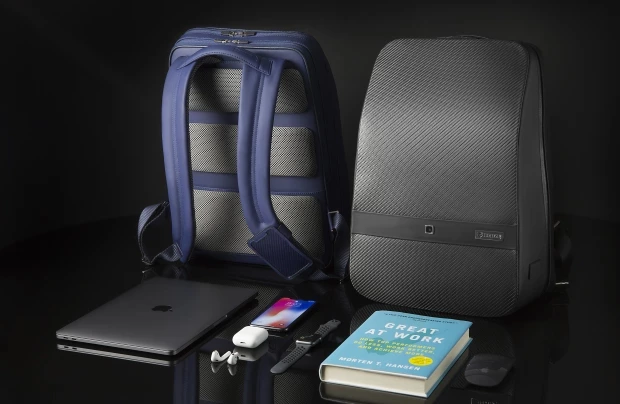 Here's another smart way to wow your loved ones with a holiday gift. Lumzag - a smart backpack with seven features.

Wireless charger and built-in power bank
An interior light
A missing item reminder
Anti-theft alarm
GPS Tracking
Back view camera
Wifi connection
I gotta tell you that, Lumzag has put "style" in tech. So, if you needed another reason to get it, check out the genuine Italian- silicone coated leather and the water-repellent zippers. You can find this stylish gadget on Indiegogo. "The 'Lumzag' smart bags are perfect for daily commuting purposes, but are also a solid option for avid travelers that want to keep a closer eye on their essential gear."
Trendhunter
Moon by 1-Ring Smart Home Hub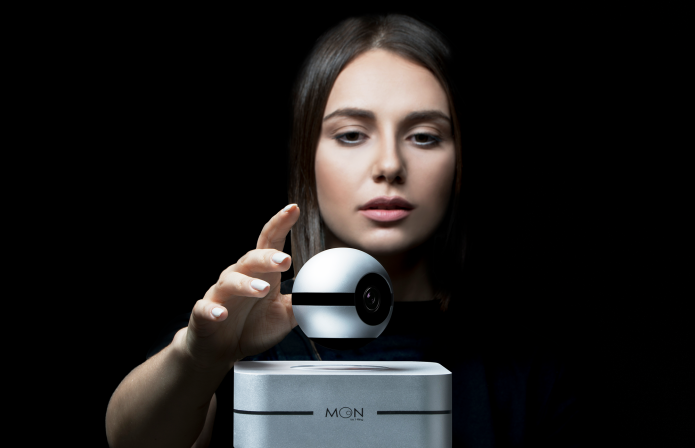 Moon is a levitating smart camera home security system. This can be a great gift for your friends who have kids or are often away from their home or want to look after their pet while at work. For me, the most useful features of this gadget are the wireless charging, 360° Day & Night Vision with sound direction detection technology. I think I would just get it, to have a levitating camera at home, I mean how cool is that? It's like having your own Sauron's Eye at home. You can order this gadget on Indiegogo as well.
"Two and a half years ago we came together to develop a solution that will become the center of our and hopefully your smart home – integrating all modern IoT standards with a groundbreaking home security camera that will not only be as versatile as no other camera ever before, but also become a real jewel in your home or office. Throughout our journey, more and more people have joined our project adding their ideas to the final product, making it as a versatile gadget for any situation: be it a single room bachelor apartment or a 2 story family house with a dog and two children."
Bluenero Smart Aquarium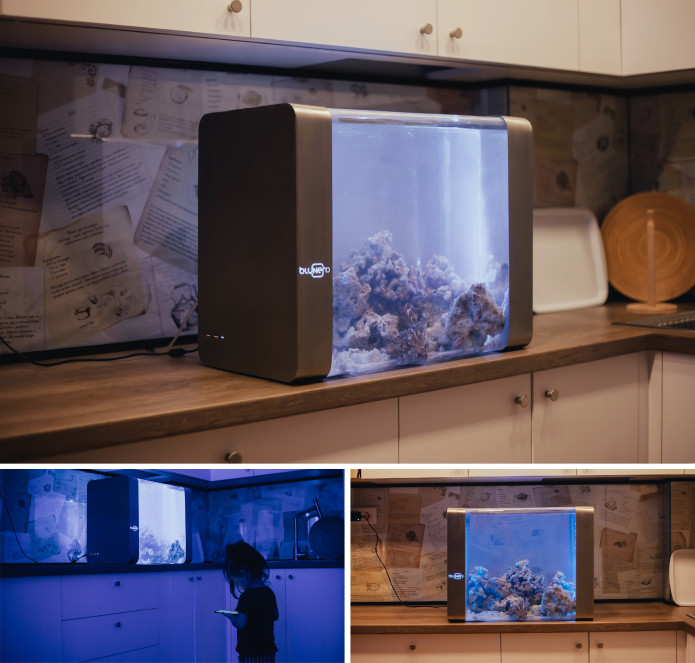 If your friends are into high tech gadgets and fishkeeping, look no further. Bluenero smart aquarium will make fishkeeping easy and fun. Your tech-savvy friends will be able to take care of their pets in this aquarium with ease. Based on configurations, it'll feed the tenants of the tank automatically, and clean it regularly. Also, your friends will be able to look after their pets with Bluenero's built-in camera when away. It's available in a minimalist silver design and a few sizes on Indiegogo.
"The Bluenero Smart Aquarium is pretty cool if you're into technology and fish. It has an automatic food feeder that can distribute food to fish for a week. Naturally, there's an accompanying app that uses Bluetooth or Wi-Fi to let customers set a feeding schedule as well as setting the right temperature for your fishy friends — Bluenero is designed equally for saltwater and freshwater fishes."

Digital Trends
Ready Made Website from Ucraft
The best gift Idea, that I have come up with yet - is a multifunctional website from Ucraft. If you know entrepreneurs, artists, bloggers, freelancers - give them a website! This is a gift of long-term value. It's essential for starting a business, having a portfolio or running a blog. Ucraft can help you create a website without any programming or design skills. Imagine the look on their face when you give them a unique, multifunctional, mobile-friendly website they can use however they want. You can help a friend start their business by creating an online store for them, or give them a platform to get bookings of their gigs, anything is possible with Ucraft.
"I've never loved any other product more…
I've never loved any other product more than I love Ucraft... And developing products is my job. It's user friendly (UX x 100000), you can find an answer to every question in a few minutes via intercom or in the blog posts (high five for the first one, I love their support), it's customizable in every inch (very very hard to develop and they've done their customer experience/UX job). If there's anything you would like to do with your website (shop) and you cannot do it on other platforms - I'm almost 100% sure that you can do it on Ucraft. I've tried few other platforms (for landing pages and for eCommerce) and I would never change them. And one of the most important ones - IT'S JUST BEAUTIFUL!"
Martyna Balcerowska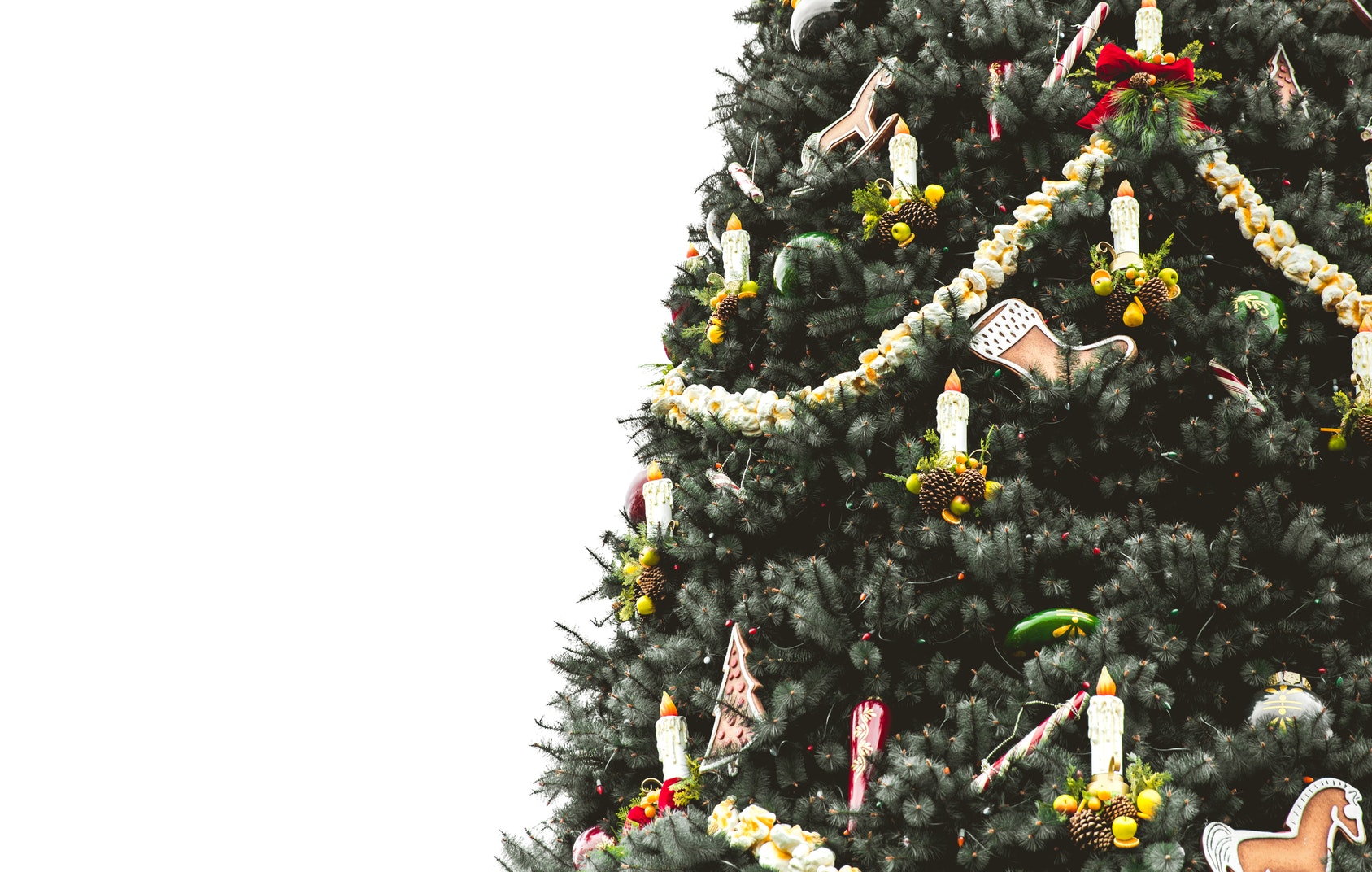 And don't forget to enjoy the holidays, as it is the most wonderful time of the year!