Most of us use digital products on a daily basis, from video games and audiobooks, to ebooks and experience vouchers. If you already have a website that sells physical goods or you're looking for a profitable business to start online, selling intangible digital products is the way to go.
Unlike selling physical products, there is no need to worry about storing your inventory, paying shipping fees, or packaging items with digital product sales. All you need to do is create the digital product once and watch your revenue climb. 
That being said, let's discuss some of the steps necessary to take in order to start successfully selling digital products from the comfort of your own home.
What is the Difference Between Physical and Digital Product Sales? 
Digital products are intangible assets or media that can be sold or distributed online without the need to manage physical inventory. These products are delivered in downloadable or streamable formats, like epubs, PDFs, MP3s, videos, templates, or software. 
Unlike physical goods that are reproduced and replenished constantly, digital products allow merchants to expand or improve their products without creating more of them. 
Digital products can complement your existing business, even if you've previously focused solely on physical goods. The benefits of selling digital products include the following:
• Saving time on sourcing and managing inventory, as well as shipping and logistics;
• Saving money on overheads since digital goods don't need to be stored, sourced, shipped, or insured;
• The opportunity to scale your products as much as you would like without incurring additional costs;
• High-profit margins thanks to low production and distribution costs;
• Growth opportunities, considering that environmentally-conscious, digital-first consumers show an increasing preference for virtual goods and instant access to materials.
Of course, there are downsides, too. Digital goods are far easier to plagiarize and pirate, so make sure that you encrypt your goods and restrict access as much as possible.
The Best Digital Products to Sell Online
Deciding what products to sell can be your biggest challenge when you choose to expand your product offering. Luckily, there are plenty of avenues you can explore and produce with relatively low costs. 
1. Educational Products
E-learning has become increasingly popular since the pandemic. Nowadays, online courses are an easily accessible means of expanding your skill set at your own pace and affordable rates. If you have a talent or passion that others can benefit from, why not turn your knowledge into a revenue stream? You can host monthly webinars, create downloadable content and tutorials, or design comprehensive online courses with videos and quizzes. Anything is possible with an eye-catching educational website.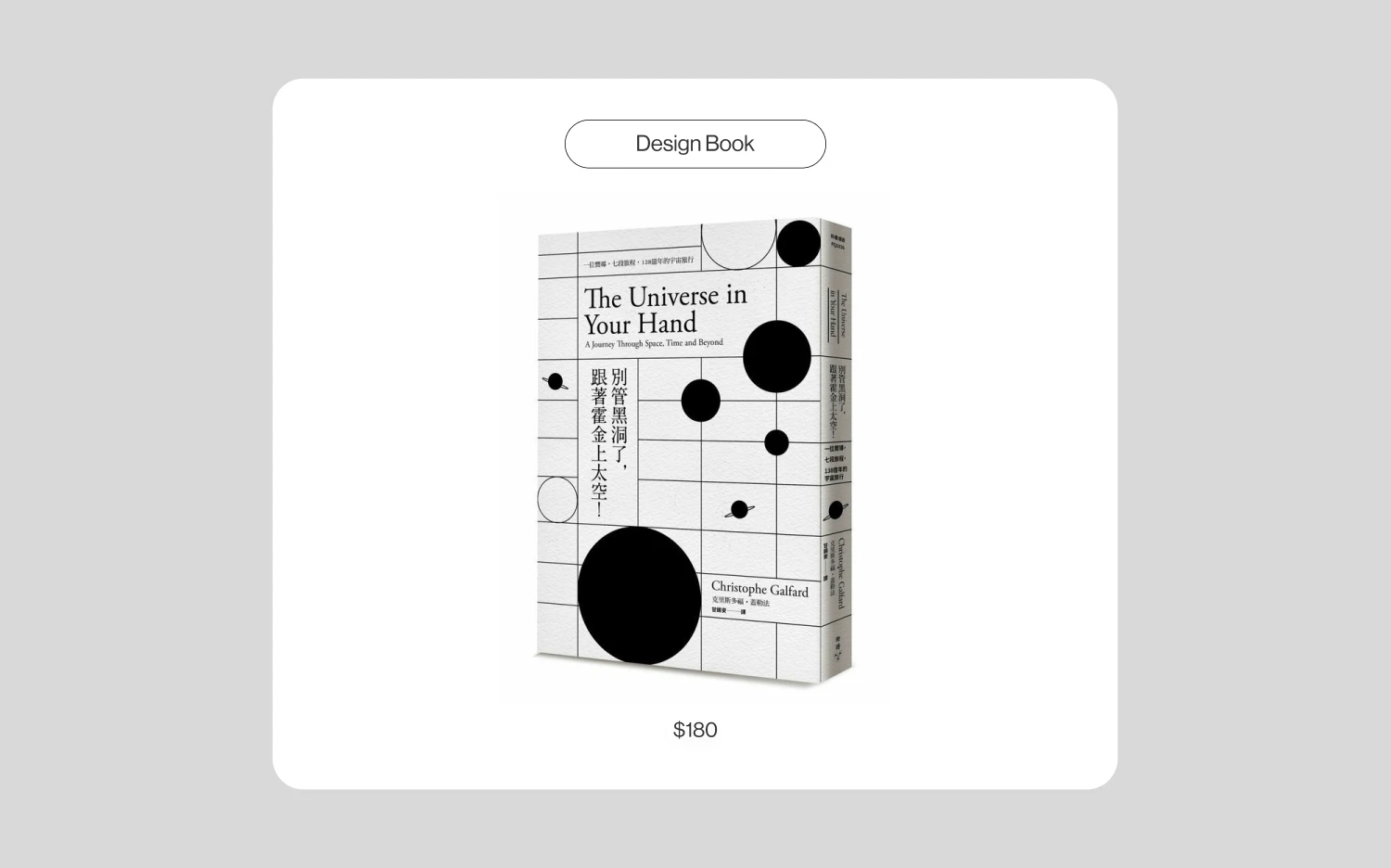 Alternatively, you can monetize your skills by creating podcasts and ebooks. Although competition is high, your existing customers/readers/followers will still be interested in what you have to say and even be willing to spread the word on your behalf if you have already established yourself as an expert in the field. If you are just starting out, consider offering at least a percentage of your content for free. 
Check out the following templates if you're looking to build a website for educational products:
2. Music and Art
If you have some artistic talent, you can make a little extra cash and gain exposure by selling digital assets on your site. Whether you are a musician that sells ringtones alongside merch, or a cartoonist that develops dropshipping products or phone wallpapers, the sky's the limit. You don't need to hold inventory to sell your digital assets physically, so keep experimenting until you find the winning formula.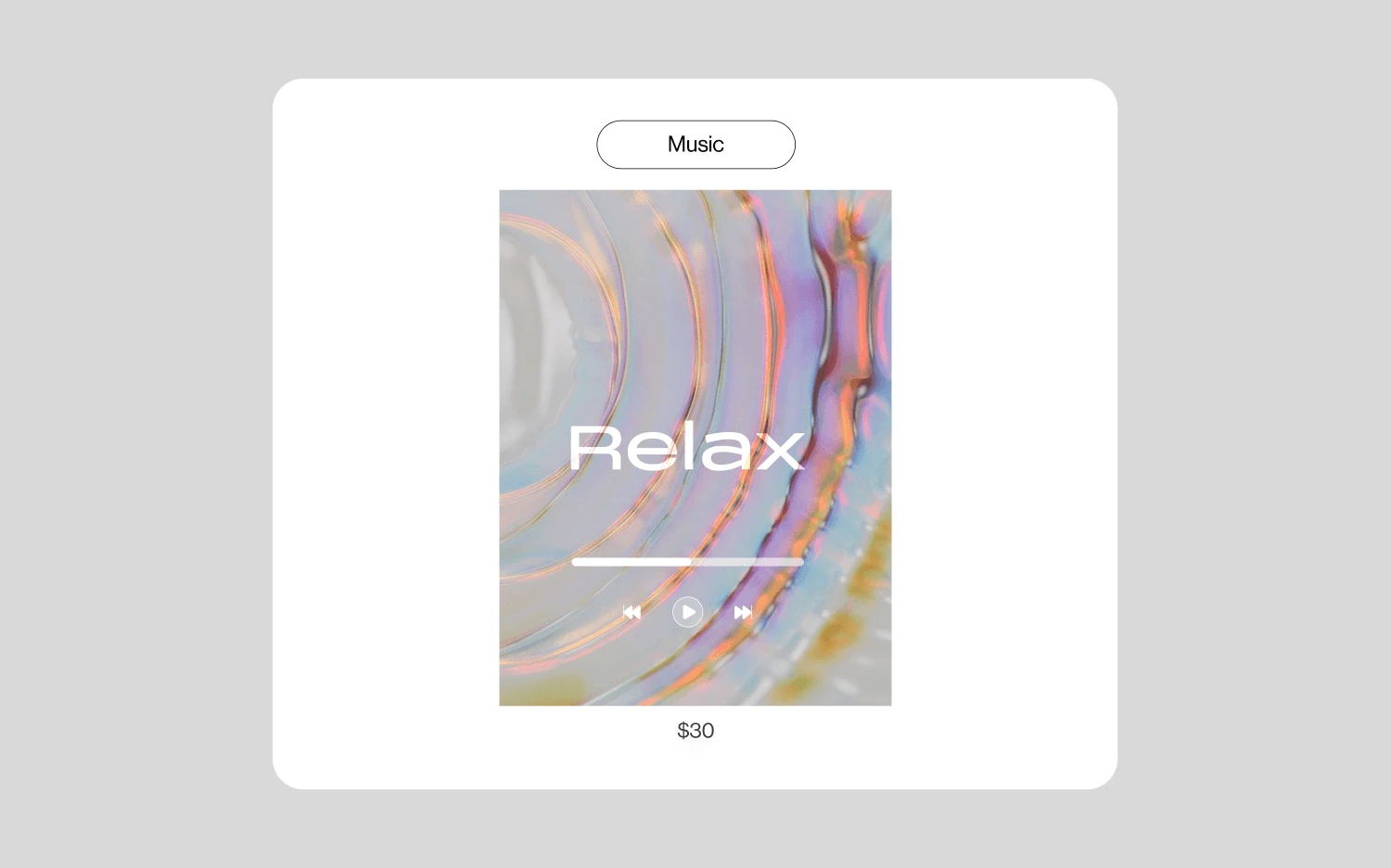 If you're looking to create a website for music or art, these templates should do the trick:
3. Tools and Templates 
Many SMBs just don't have the time and resources it takes to manage their business on all fronts. Speaking of which, they might need more expertise or tools to design the templates they need, like business cards, logos, or PowerPoint designs. You can make their lives easier by selling easy-to-use templates or tools to run their businesses. Think of plugins, filters, digital media planners, calendars, print materials, fonts, icons, or UX kits. There's no limit to what you can offer, and you can keep expanding your product line. 
You can easily create kits for schools, churches, athletic clubs, and other small businesses while making a dollar or two (or several thousand). Make the most of our templates and get your tool business up and running:
4. Memberships
Regarding memberships, you can sell individual products or bundle them together to sell on a recurring basis. Online courses, fitness classes, or online coaching are just a few of the digital products/services that are great for bundling into memberships. If you have a rich portfolio of digital goods to sell or a strong community of loyal followers and customers, consider introducing monthly or annual subscriptions at discounted rates or enticing your customers with exclusive content and compelling deals.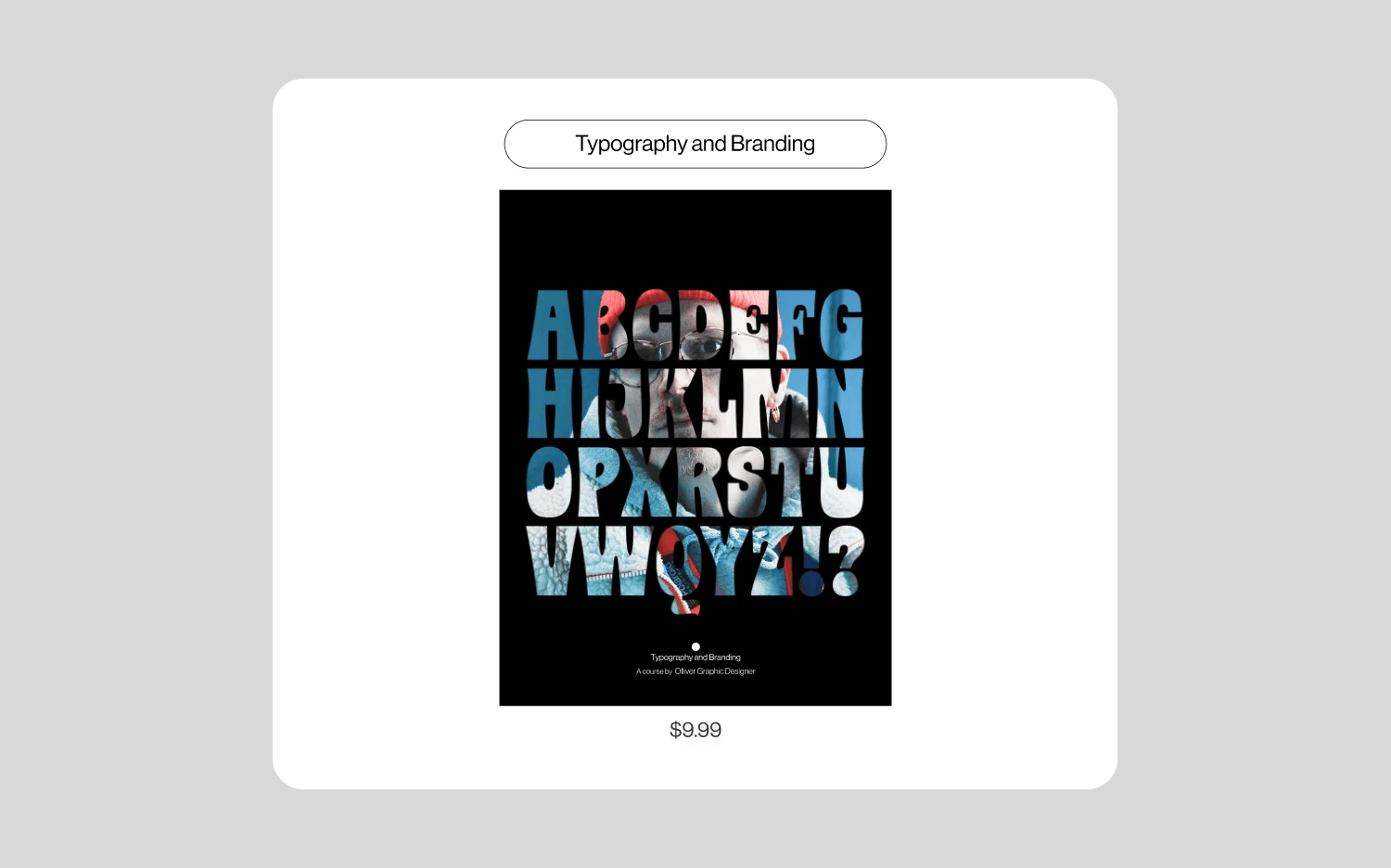 Check out the templates below if you're interested in creating a subscription service:
5. Services
If you have a service or consultation business, why not pair your existing offering with digital products? You can offer these products as add-ons to your service, e.g., personal trainers who sell workout or diet plans, or financial consultants who provide simple tax calculation spreadsheets or budget tracking templates. It's a great way to upsell your customers and keep your business at the forefront.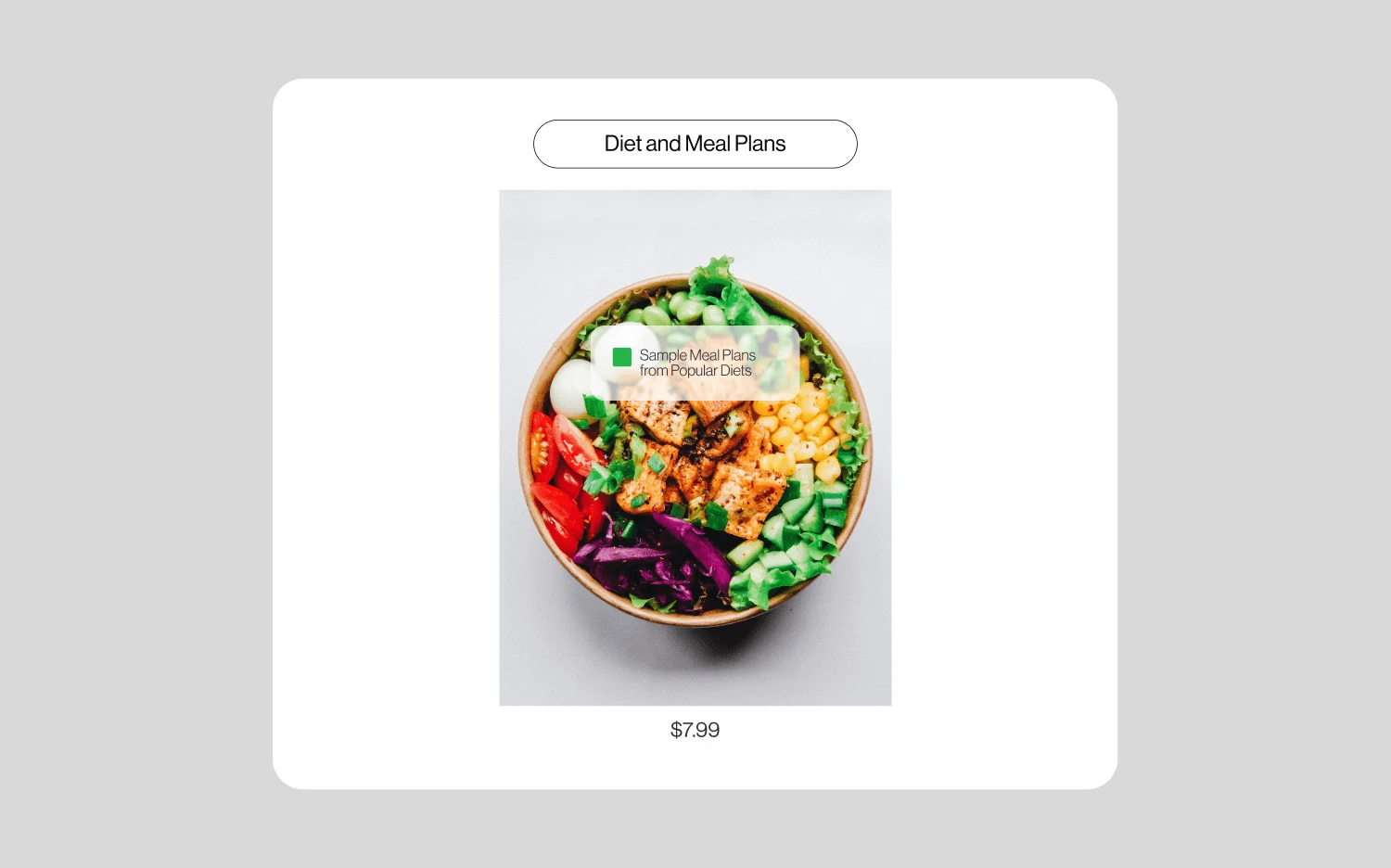 For those keen on starting a service or consultation business - we've got you covered with these templates:
How to Sell Digital Products
Once you have decided what to sell online, you can devise your strategy for digital selling success.
1. Conduct Research
Contrary to what you may think, you don't have to be an expert in digital products or product creation to sell digital goods online. Start by thinking about the knowledge and skills you've gathered that others might be interested in learning. What are your interests and passions? Simply creating an ebook about your experiences running your own freelance business, or the lessons you've learned in your first year as an eCommerce business, will attract an audience of like-minded people. 
If you already have a business and want to complement your physical products with digital products, create online assets related to what you're selling. If you sell culinary products, why not create a recipe book with some of your favorite meals? Similarly, a business coach could compile an ebook about coping with stress or change in the workplace.
Take some time to research what others are selling. Reddit groups, industry forums, and social media contain a wealth of information and ideas you can use as inspiration. It will also give you a good indication of how much others are charging for similar products. 
However, ensure you're not plagiarizing; consider variations or improvements you can make. 
2. Sell Digital Products That Solve Problems 
You might wonder why someone would be interested in listening to your podcast or downloading your ebook if you don't have a limited online following. People may not be familiar with your brand yet, but they are interested in solving their problems and improving their lives. Promote your goods accordingly! 
Think of what you can help others achieve: 
• Lose weight
• Feel more confident
• Save $100,000 in one year
• Get out of debt
• Improve their skills and access greater career opportunities
Once you know what problems you can solve, you can create a tagline and a title for your digital products that will grab customers' attention (and convert them into sales).
3. Speak to Your Target Market
Use your existing customer base to your advantage to upsell digital products. Bundle digital products with your current physical goods to reach an audience that is already interested in your goods. Run email marketing campaigns to promote digital products with quick and easy download links and promotions. Give away free samples (e.g., clips from your podcast or a free chapter from your ebook) to elicit interest. You can also use social media channels to promote digital products or share free clips and samples. 
4. Keep Testing
While the risks of creating and selling a digital product are far lower than physical products, you want to avoid creating products that simply don't sell. Validate your ideas by creating surveys asking for feedback, and keep an eye on Google Trends to see if your chosen sphere is growing. Likewise, if you have an existing audience, ask them what topics they would be interested in. It's also good to experiment with pricing to see if sales would pick up at lower rates.
Sell Digital Products with Ucraft
Selling digital products is an easy and affordable way to boost your revenue and profile without investing in additional inventory or storage. Why not see where digitalization can take your online store by creating a few digital products of your own?
With Ucraft, you can easily get started on your digital product selling journey by promoting your products on your own website. Sell physical products, digital goods, gift cards and subscriptions - all at the click of a button!