Meeting your business goals and making confident decisions about your marketing strategy and investment starts with one crucial element: product research. While there is no single perfect way to research your product or market, there are a few handy tips and strategies you can deploy to find the information you need to steer your eCommerce business. 
 
In this article, we'll take a look at the factors you should consider before tackling your research into a new eCommerce business, along with tips that will guarantee your success. We'll also look into questions to ask and things to consider before launching a new product for an existing business. 
What to consider before starting product research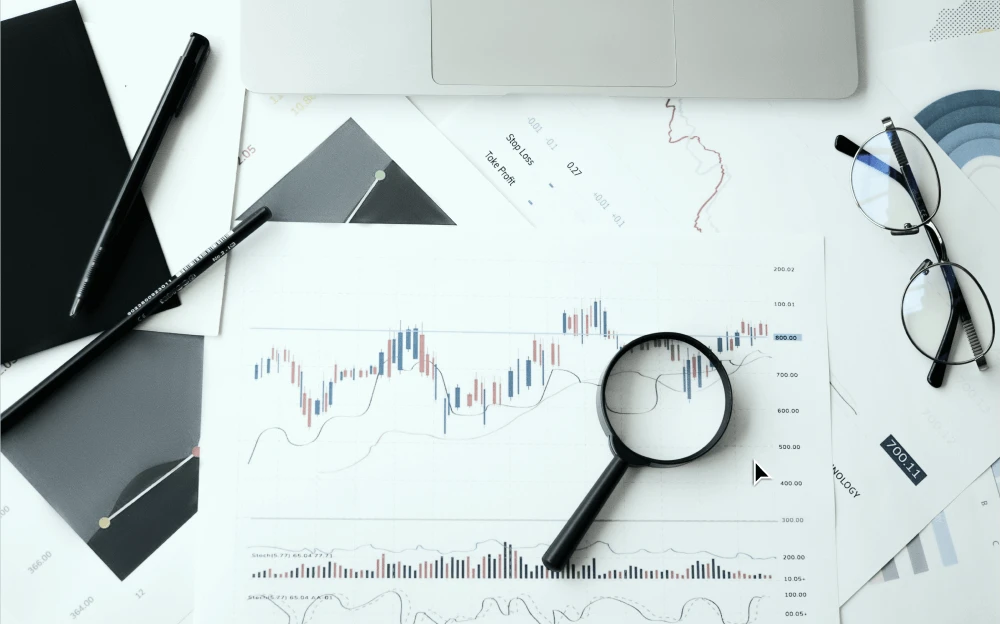 You should never do research for research's sake. Here are just a few things you need to consider before diving into your research.
Know why you want to do the research

As a prospective business owner, you already know why you need a marketing strategy and a pricing strategy. You need to draw customers to your business, and you need to ensure that your products deliver a solid profit after shipping, storage, and other running costs are accounted for. The reasons for conducting eCommerce product research aren't as closely tied to commercial outcomes, which is why you might be tempted to skip it. 
 
It's important to consider why you should do product research before you even decide how to do product research. There are several different areas of product research you can explore. The route you choose depends on your goals. Do you want to launch a new product or adapt an existing product for a new target market? Do you want to upgrade your product to compete with similar products in the market? 
 
If you are early in the product discovery phase, you need to get to know your target market better and develop products accordingly. At later stages, you need more qualitative feedback on existing products from new or existing customers, so you know which features to add or retain.
Defining Your Customer Segment

Product research is all about honing in on what your existing or prospective customers want, whether you are trying to launch a new product or looking for the best possible sales channels for your eCommerce business. You may want to speak to a random sample of your most existing customers or find a small group of potential customers according to the region or demographic profile you want to target with your new product.
Choose Your Research Tools and Budget 

Before conducting research, you need to consider how much you are willing to spend. Your budget will determine the tools you use. Manual, resource-intensive methods like user interviews and focus groups deliver rich qualitative insights but can be prohibitively expensive and time-consuming. Try to use the resources you have at your disposal. If you have your own website with a solid customer base, you can use an email survey sent to your users in exchange for a discount coupon to answer your questions. If you are interested in the dropshipping business model, you could stick to desktop research to find out what type of products are most popular (e.g., what the top-selling totes, mugs, or T-shirts on sites like Amazon look like).
6 tips for effective product research
If you don't have a huge budget or existing customer base, you need to approach your research in a smart and efficient way. Here are just a few of our top research tips in the product development process to help you get started: 
1. Research trends
eCommerce means keeping up with cultural trends at all times. That's not always easy, though! Search through the most popular hashtags on Twitter, Instagram, and TikTok to find out what's in vogue. Take note of interesting products, tips, and even influencers pushing the product. You'll get great ideas for products and fads to explore and insight into what attracts customers to these products. You'll probably even uncover popular social media influencers and groups that you can collaborate with in the future to promote your product. Keep an eye out for posts with lots of engagement, such as likes and comments, for ideas.

Use tools like Google Trends, Trend Hunter, or PSFK to keep an eye on important industry trends and developments.
2. Use competitors to conduct research
In the earliest stages of the product research process, you need to know what your competitors are selling so you can match (and improve upon) their strategy. Amazon is a great place to start. You can dig into subcategories and complimentary products related to the products you are interested in, review your competitors' websites, and read pages of valuable customer reviews to find out what people love (or hate) about your competitor's product. You can also take a look at some of the best sellers in each category for inspiration and insight into what people are willing to buy.
 
You can also use WatchCount on eBay to see how many people are watchlisting specific products. The most watchlisted products are the ones people are interested in but not ready to buy yet. 
 
Next, take a walk through retail stores for inspiration. You'll get a better idea of how their products are categorized, who their suppliers are, and how their products are priced. Then you think about how to adapt those products to an eCommerce business. 
3. Validate your ideas 
Once you've developed a strong sense of what your product should look like, who your target market is, and how you will price and distribute it, you need to validate your ideas with potential or existing customers. 
 
Recruit customers for focus groups or even simple one-on-one coffees. Alternatively, use surveys through pop-ups on your site or email marketing. Once you have a solid base of customers to speak to, ask questions about the product you are interested in launching. If you have prototypes or images, share them. Note down the feedback to find out what customers like and don't like about your products, how much they are willing to pay for shipping, how they feel about packaging and pricing, and what features they feel are non-negotiable. 
4. Validate the demand and size of your market
Now that you've picked a product that you feel customers will like, you need to find out what the size of your market will be. You can use a tool like Jungle Scout to find how many people are searching for a product like yours on sites like Amazon. It will also give you insight into similar product ideas and the search volume for each of them. 
 
If the market is already saturated with thousands of competitors, your chances of selling as a new brand are much lower. You can use a tool like Niche Hunter by Jungle Scout to find products with low competition that will be easier to dominate. 
5. Use fake door testing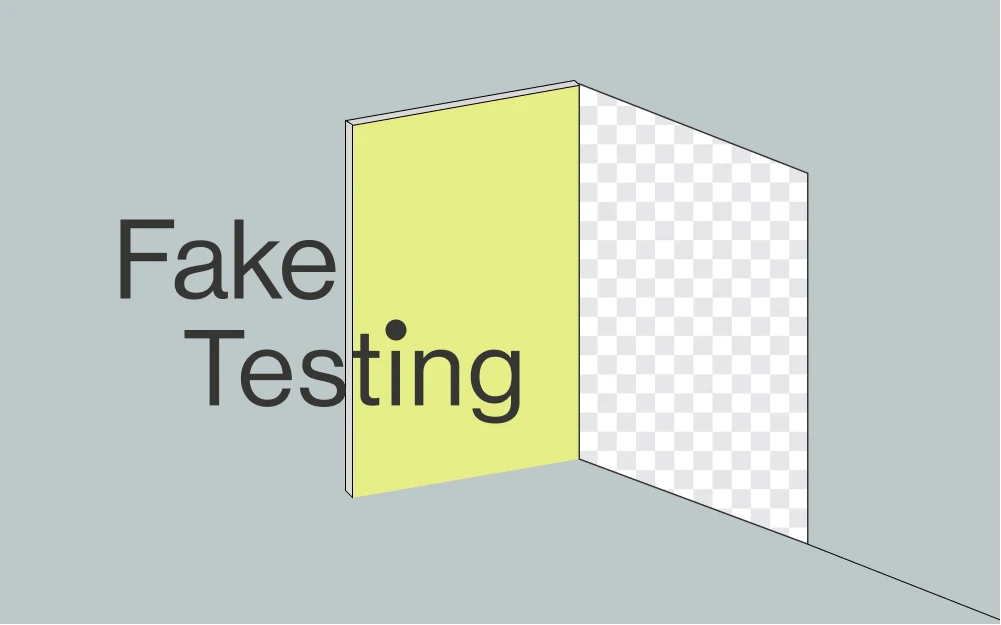 Fake door tests invite users to buy or sign up to try a product that doesn't actually exist. You can create a test by building a landing page with a call-to-action button, email signup option, or buy using pop-up video ads or slide-outs on your site. 
 
Once a user clicks to perform the action, you can take them to a page that explains that the product isn't available yet, but that they can put their name on a waiting list. You can even present them with a short survey to find out more about their preferences. The click-through rate and signups are a great indication of how interested customers are in the product. You can use a site like Ucraft to build several landing pages so you can A/B test your ideas as well. 
6. Keep researching
Research isn't an activity you can close the door on. You have to ensure that your product stays relevant, even as trends change. Here are a few ways you can keep researching throughout the entire product lifecycle:
 
• Keep an eye on Google Analytics to find out where customers are dropping off during the product journey. Are people adding your product to the cart or watchlisting it but not checking out? Are your marketing campaigns successfully bringing customers to your product page, but no one is converting to paying customers? It is time to take a deeper dive into the reasons to find out what the blockers are. 
• Use heatmaps to find out what product elements appeal to your users. Does your website easily draw people to the products you are pushing? 
• Stay up to date with industry trends and market trends. Keep an eye on social media and Google Trends to stay on top of the game at all times. 
• Schedule regular user and customer interviews and surveys to find out how you can improve. Read your customer reviews and find out why people are writing positive or negative things about your business. 
Conclusion
Product research could make a world of difference in developing products that succeed and boost your profits. Knowing what your customers want, who your customers are, and which competitors appeal (or don't appeal) become the first steps to producing or stocking best-selling products in your eCommerce store.