It's that special time of the year again, isn't it? The Ucraft office has been decorated with lights, holly branches and even a mini Christmas tree, and we're in the perfect mood to hop into a time machine and look back on 2019. It's no secret that the past year has been a year of change, growth and realization, not only for our team as a whole but for us as individuals. Old strategies were left behind, while new ones came into play as we decided to take our company and product to the next level. Whether we succeeded or not is not solely up to us to judge, but we are very proud of everything we've accomplished as a team. Entering the New Year has never felt this good before.
Okay, motivational speech over. Let's look into what Ucraft has organized and achieved during the past year; from events and speeches to participation in some of the most well-known conferences – we've done it all. Dear reader, you're in for an eventful ride.
Ucraft 2019 Timeline
January – April, 2019
At first, Ucraft was focused on growth. We worked on becoming a better website builder and a better organization, whilst also planning our event timeline for the remaining 8 months.
May, 2019
May was the month that started it all. Ucraft partnered up with Yerevan Testing Days, where professional programmers were invited to test out the builder and uncover any bugs. We are proud to announce that only minor bugs had been found, and – thanks to the event – we were able to fix them to improve our user experience.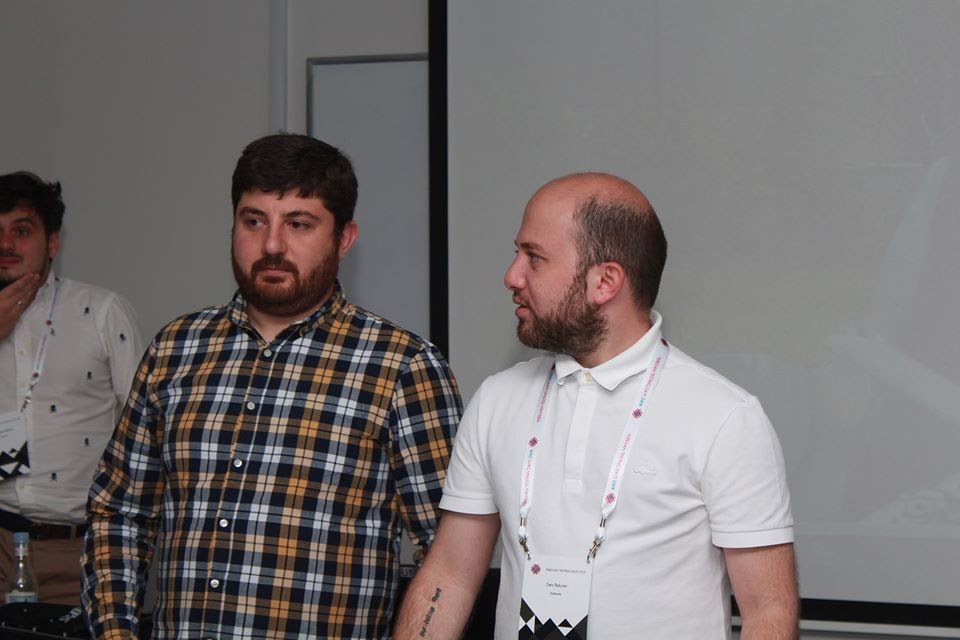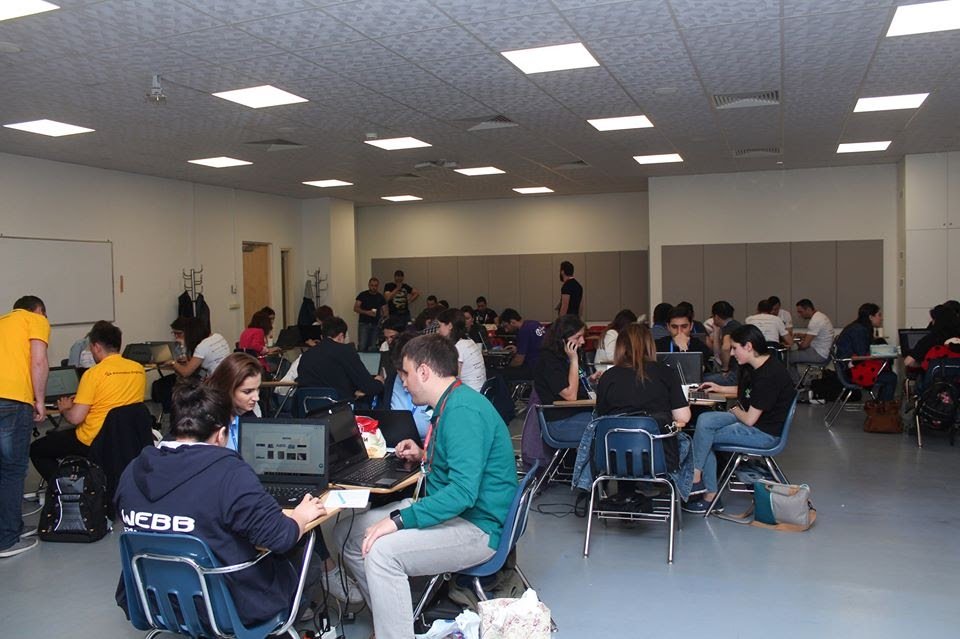 June, 2019
The first month of summer started off pretty well, with our participation in Armenia's largest tech conference - BarCamp Yerevan. Our Chief Marketing Officer, Ita Babayan, gave a vital speech on how to target the Russian market, bringing Ucraft as an example.
Our CEO, Gev Balyan, also travelled to Kiev, Ukraine, to participate in the Google Cloud IT event. There, he gave a speech on how Ucraft migrated from App Engine to Google Kubernetes Engine, which was a milestone for Ucraft in itself.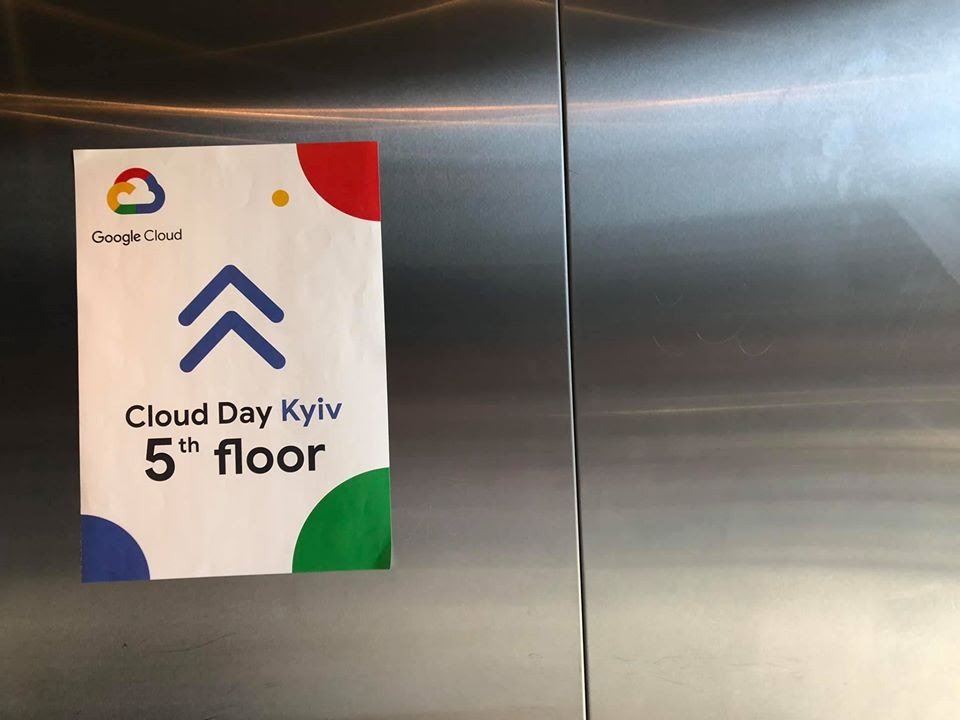 July, 2019
The summer months continued to be productive, with Ucraft's participation in PechaKucha Nights, Yerevan. Our CMO, Ita, gave her second speech of the year on the evolution of web design, and connected this topic to Ucraft once again.
Several members of the Ucraft team also participated in the annual Seaside Startup Summit, hosted on the bay of Lake Sevan. Not only did we have our own booth, but we were also mentors for several teams and our CEO even gave a speech about user onboarding and data collection.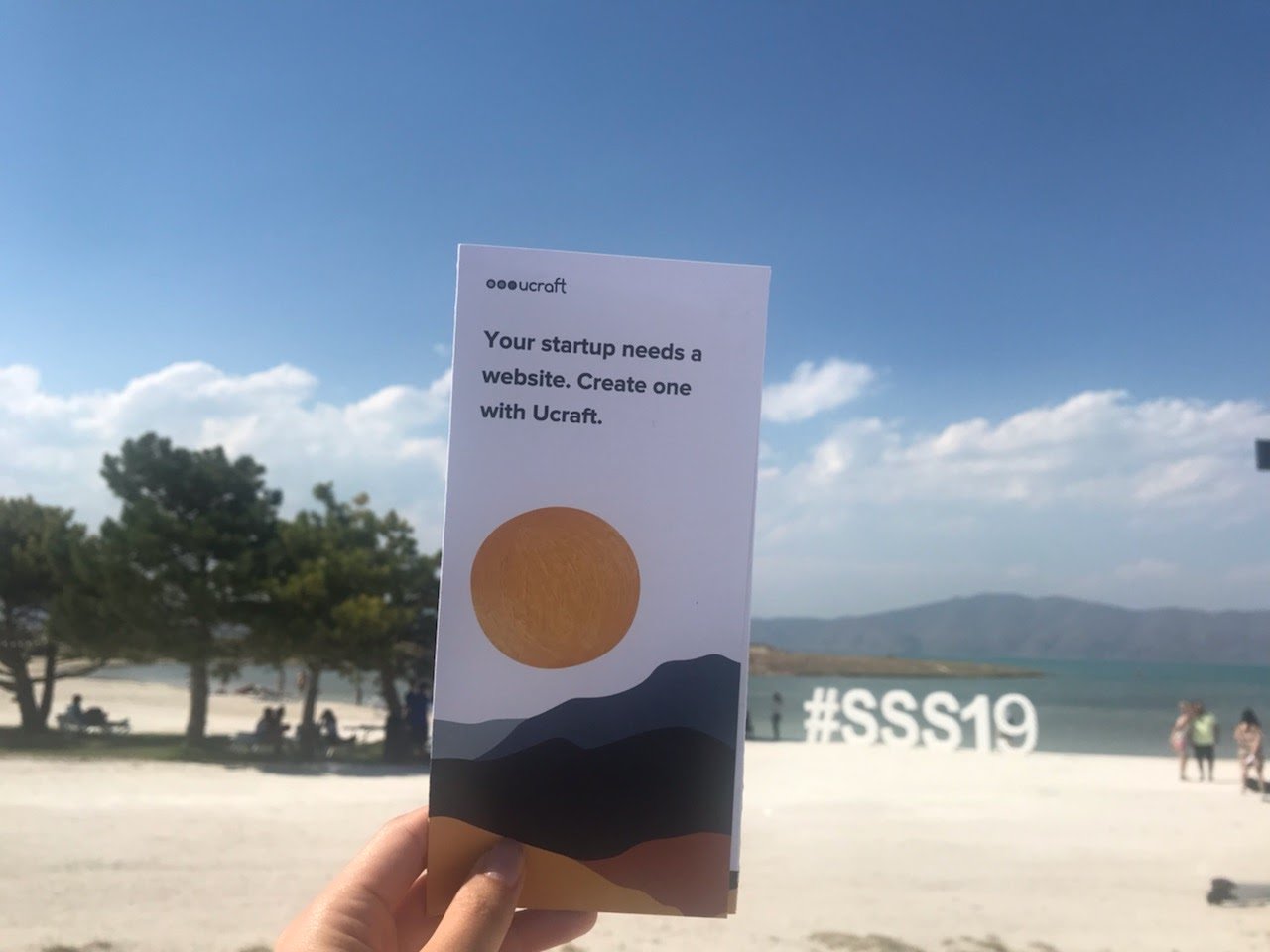 August, 2019
It's no secret that August was a fun time for Ucraft. We found ourselves organizing a whole music event in partnership with Urvakan Festival. Ucraft invited US-based musician Dâm-Funk to come and perform in Yerevan, ensuing an unforgettable night.
Also, our CEO Gev attended Fuck Up Nights in Tbilisi, Georgia – an event based around sharing stories of entrepreneurial fails. During the event, he shared some info on things that had gone wrong in the past, and how Ucraft had worked to solve these issues.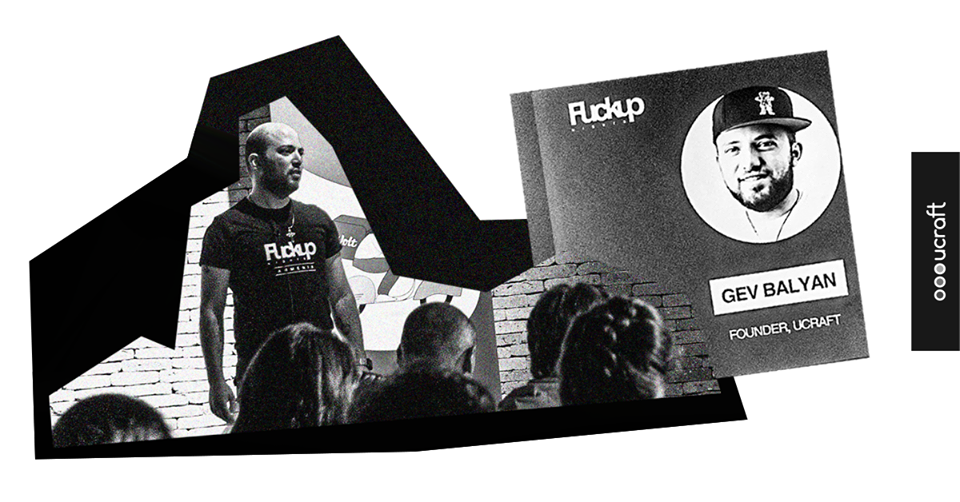 September, 2019
A lot happened in September, but we know one thing for sure - this month was unforgettable for Ucraft. First and foremost, we organized our very first conference – the Jump Design Conference. It was a full-day event, where topics such as the evolution of design, automation and artificial intelligence were discussed. Jump Design was organized by Ucraft in partnership with urban artist Yerevantropics, and hosted designers from Google, Farfetch, Studio Dumbar, Mail.ru, Picsart and more. Using the profit made from selling tickets, we provided free paint supplies for people to be able to create graffiti at our local urban graffiti village, also known as KondGallery.
Soon after the conference, our team travelled to New York, where we partnered up with Awwwards and participated in their conference. But that's not all; we're going again in January, and this time to the heart of Japan – Tokyo. During the January Awwwards 2020, two of our team members are going to be giving a thought-provoking speech on the Art of Onboarding. Stay tuned for more news on that.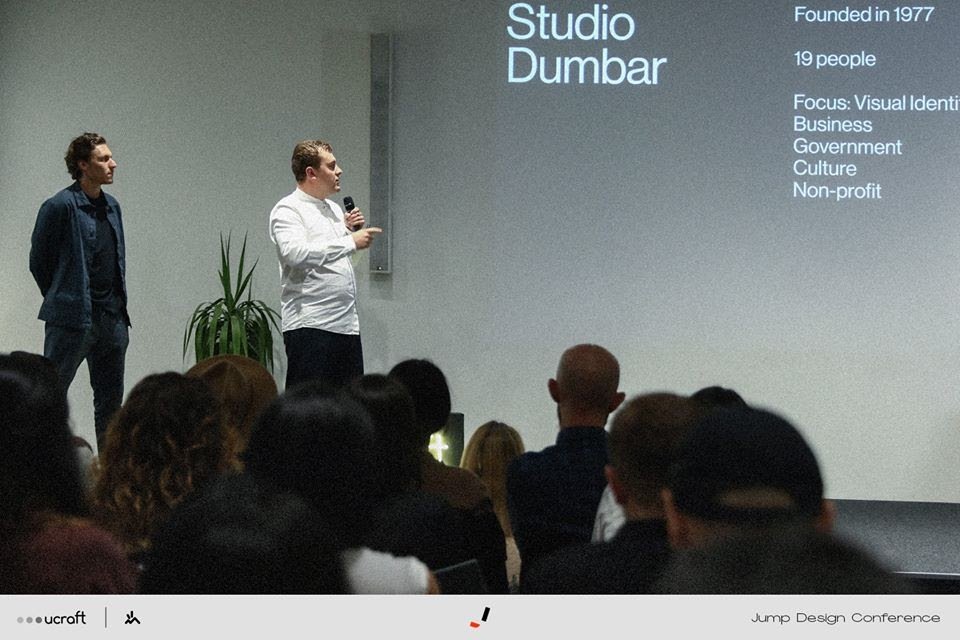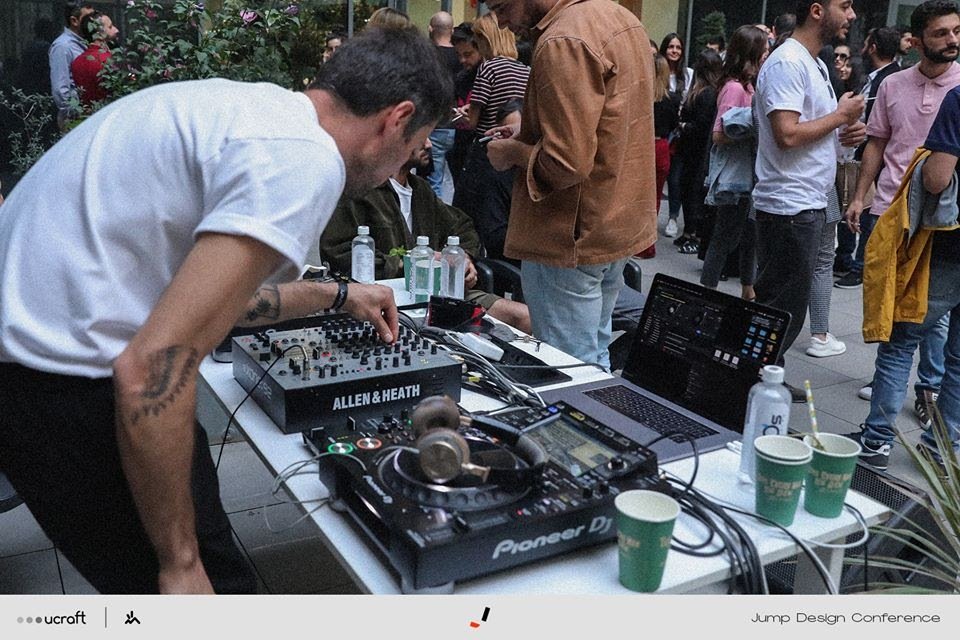 November, 2019
This was a crucial time period for Ucraft, especially since we started our partnership with Google for our White Label solution. As soon as the partnership was launched, Ucraft began to offer more tariffs for the solution, as well as more flexible pricing plans.
Soon after the partnership with Google was established, some of our team travelled to Lisbon, Portugal, to participate in the annual technology conference Web Summit. We set up an eye-catching booth, where we presented Ucraft to interested parties and focused on our White Label Solution – particularly our Freelancer Package (which is only $99 per month, in case you were wondering).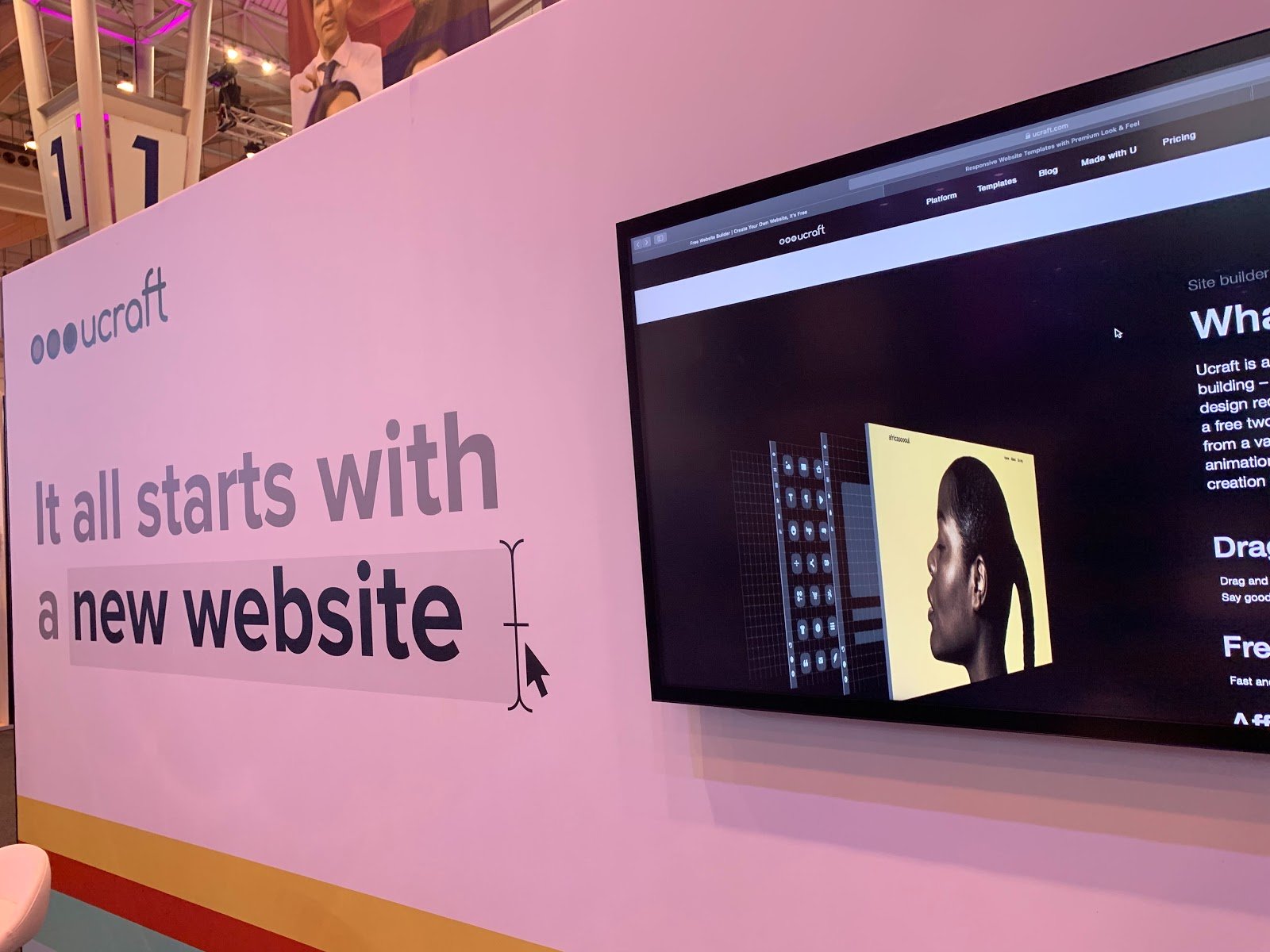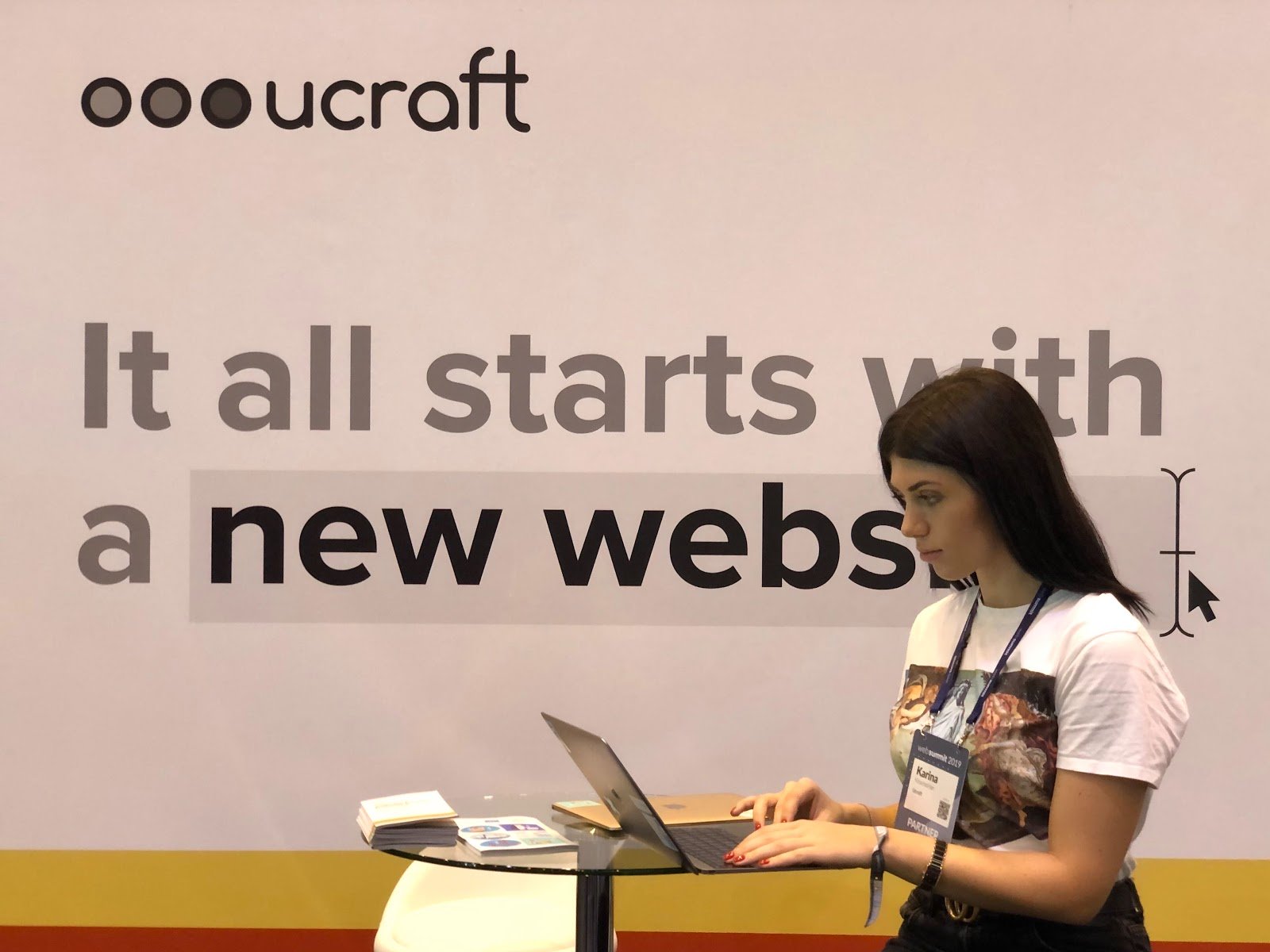 December, 2019
To finish the year on a productive note, Ucraft organized free builder courses in partnership with Armenian Code Academy (ACA). We taught students how to create websites with Ucraft, gave them a step-by-step guide on how to become web design gurus and even taught them a bit of marketing and SEO. We gathered a full class of 15 students, and all 15 greatly appreciated the knowledge and experience we provided them. Overall, Ucraft organized a total of 6 classes, each lasting about 2 hours (including Q&A sessions).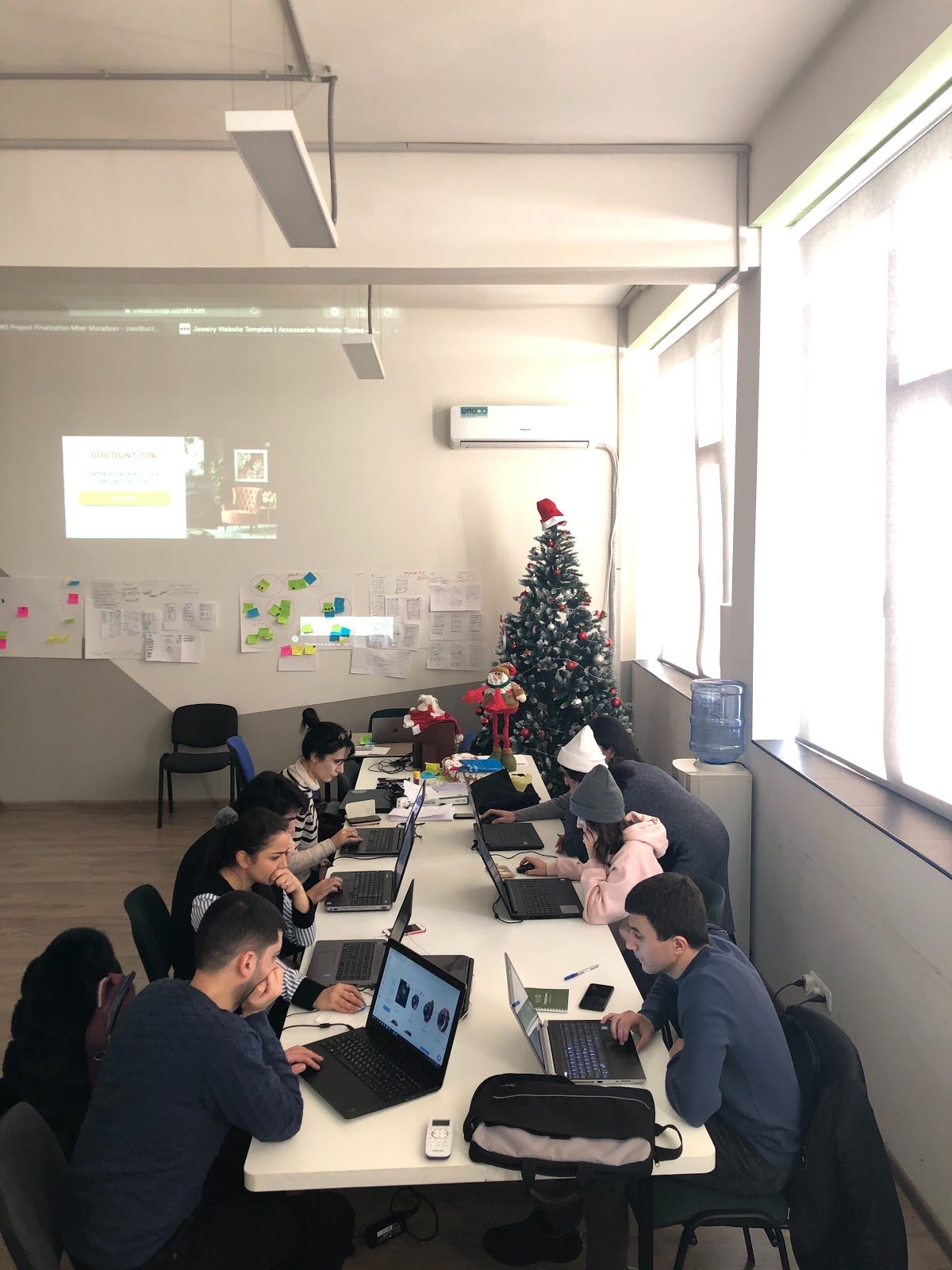 Miscellaneous
Well that was a pretty eventful timeline. Nonetheless, the activities mentioned above are only a percentage of the total change and innovation that occurred at Ucraft over the past 12 months. For ongoing changes and minor tweaks, we've decided to create a whole separate list. Curious to know what else has been going on? Look here:
Ucraft has upped its eCommerce game in 2019 by enhancing existing eCommerce elements and providing the option of translating your store.
We now support Google's WebP image format, which is an alternative to PNG and JPG. It helps websites load faster by compressing images.
The Ucraft website has been redesigned for a sleek, minimal look.
We have added a blank space element, which allows for more flexible website creation.
Our builder's visibility settings have also been greatly improved, with Ucraft now providing session and pages visibility, as well as a feature that allows you to schedule visibility (which we named exactly that).
Following on from visibility settings, we now have a multi-header and multi-footer feature.
Ucraft has enabled more payment methods for our eCommerce tariff, which will make your customers' lives easier.
Membership functionality - create login and account options for your site (useful for online stores) We have also created a membership functionality, which will allow your viewers/customers to create an account to sign in to your website - login element and all.
We also now have an 'Assign Language to Domain' functionality, which allows you to link a specific domain to a certain language of your website.
And finally, we have taken a new direction with our blog, which you may have already noticed.
Some Cool Stats
In 2019, Ucraft has…
Welcomed 130,000+ new users
Hired 50+ workers
Opened 1 new store in Moscow, which makes that 3 stores worldwide
Bought an ထ number of plants for the office, through the courtesy of our art director
Gratitude
Not only is it the time of year to celebrate and spend time with family and friends, but it's also the time for gratitude. After all, you can't grow and flourish if you are not grateful for what you already have, so we just want to say a big thank you to all of our users. Without you, we wouldn't have the motivation to do all of these cool things and create numerous updates for a better user experience. We wish you all a Merry Christmas and Happy New Year, and, uh, see you next decade? Okay, don't kill us for that joke.
PS. Oh, and one more thing. We're going to have some big changes in 2020, so stay tuned. It's time to party like Gatsby!