Starting a small business just like a big one is a challenging initiative, and, certainly is not for everyone. Many small business owners face challenges like a lack of capital, overworked schedules, and no dedicated team. These challenges are often the reason 30% of small businesses fail within the first two years.
However, some individuals avoid these setbacks by starting with low investment business ideas that have high returns. These individuals enjoy the progress and confidence that comes from starting small. They enjoy the freedom of making small mistakes with minor consequences and using action-oriented work to grow their businesses.
Do you wish to start a small business that won't take up all your time and won't make you spend a fortune to get started? If your answer is "yes," then read on. In this article, you'll learn eight low investment business ideas that you can start today. These aren't "get rich quick schemes." They are tested and tried ideas that have helped thousands of people earn passive income regularly. Without further ado, here's a handy list:
Blogging

Digital Marketing

Dropshipping

Podcasting

Print-on-Demand

Real Estate Broker

Travel Planning

Virtual Assistant
We'll now dive into what it takes to get started on each one of these ideas. You'll get actionable first steps to take and resources to help you go through any path you choose. In no particular order, here are the low investment business ideas in detail.
1. Blogging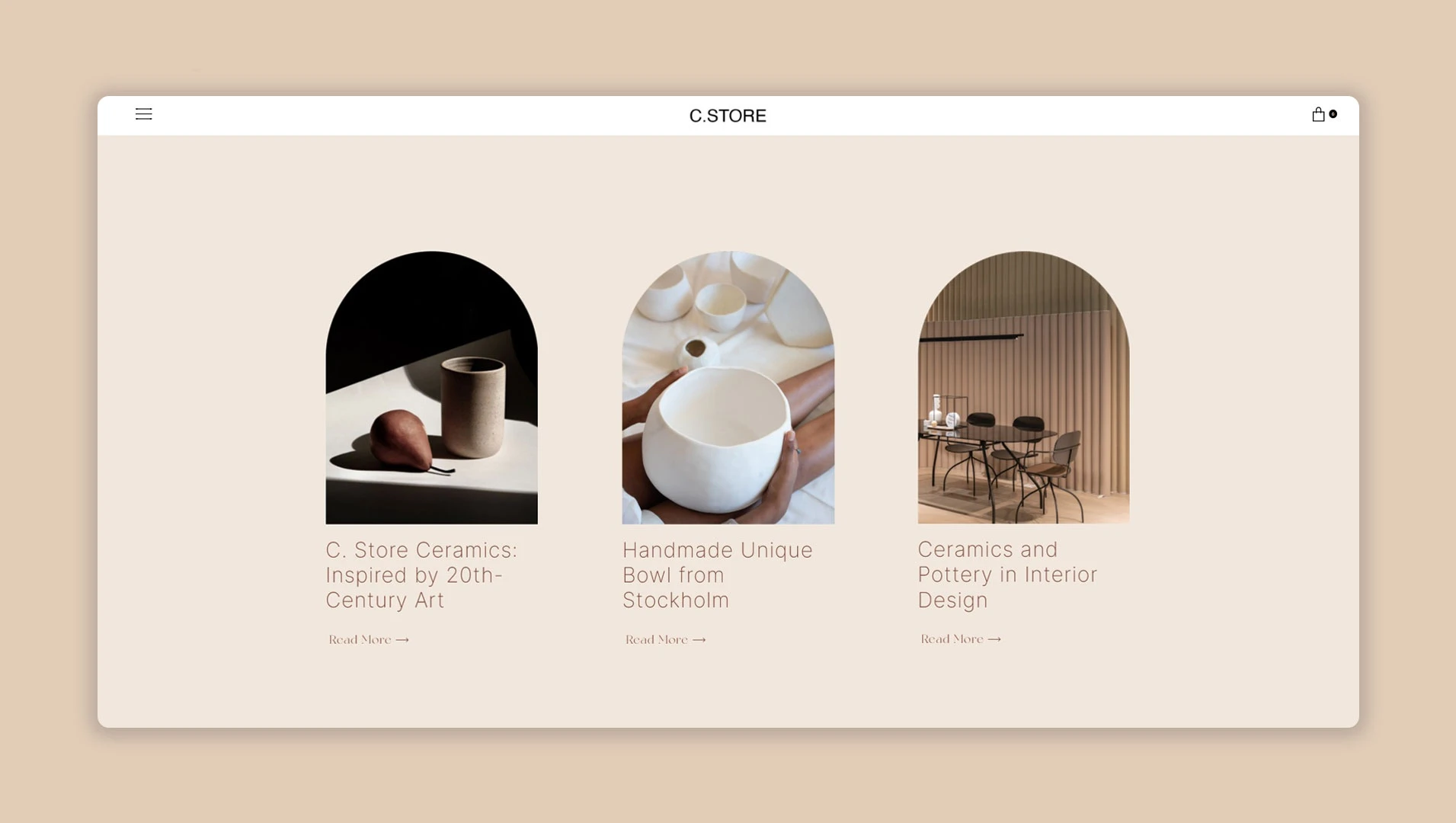 A few years ago, people blogged as a hobby. But, with the Google algorithm update, hummingbird, blogs act as a medium to answer online queries. So, blogging has evolved into something more than just a hobby. It has become a profitable business that can make from $1,000 to $300,000 a year or more.
Many strategies are used to create blogs, like setting clear objectives, developing a content strategy, adding personality, or writing actionable content that's engaging and gains the reader's trust.
In fact, after earning your audience's trust, you can use Ucraft to quickly set up an excellent and affordable eCommerce store, from where you'll sell products related to your blog's topics.
How do bloggers make money?
There are many ways bloggers make money from their blogs. That said, this depends mainly on the nature and level of blogging each individual does. Some of the methods bloggers generate revenue are:
Using Ad Networks (e.g., AdSense, Media.net)

Selling digital products (e.g., ebooks, blueprints)

Through sponsored posts

Native advertising

Affiliate marketing

Direct advertising

Guest posting
2. Digital marketing
A digital marketer promotes products and services through the internet using mobile phones, desktops, laptops, and digital media. Marketing and digital markets are incorporated into society more than ever before. For example, some years ago, customers preferred to visit brick-and-mortar shops to purchase goods rather than do their shopping online like today.
Digital marketers are responsible for simulating the customer's journey from awareness of a product or service to purchasing it, a process known as sales funnel in marketing. On top of this, this marketing technique is integral to several forms of digital marketing, such as search engine marketing, content automation, influencer marketing, and social media marketing, among others.
Requirements for digital marketing
To thrive in digital marketing, learning a diverse set of rigid and flexible skills is important. Some require technical and in-depth education; others are not so technical and can quickly be learned on the job. You don't necessarily need to have all the skills since what you'll learn depends on where you'll be working and what you'll be doing. But, first, let's try to understand some basic level things:
First, you should have a fair understanding of how to drive organic (SEO) and paid traffic (SEM) from Google to a website or landing page. This is one of the initial steps in promoting a product or service on the internet. You can quickly create a website to practice and improve on these skills.
Second, email and social media marketing are essential skills to put under your belt as a digital marketer. Social media and email are used to build and nurture relationships with prospects and customers. Practice these marketing skills with your brand, use what you learn to nurture your contacts.
Finally, learning to measure your efforts with digital analytics tools is equally important. How much traffic and conversions are you getting to your website? Where's the source of all that traffic? Are you reaching your goals, or are you behind on your goals? These are all questions successful digital marketers answer. Google Analytics is a vital tool digital marketers use to measure customers' online behaviors and optimize to get better results.
If you put these skills to practice on your brand and website, you'll have a clear sample of your capabilities. This achievement would easily set you apart as a result-oriented digital marketer.
How you can make money as a digital marketer
Digital marketers make money in several ways. Some of these include:
Signing up on freelance websites: Freelance websites like Upwork and Fiverr offer great opportunities for digital marketers to meet clients and sell their services. Digital marketers get paid for several things, from planning and writing content for online channels, like blog posts, to creating posts for social media to analyzing data from Google Analytics, as mentioned above.
Affiliate marketing: Affiliate marketing is a digital marketing strategy that lets you earn commissions by selling other people's products. This process involves identifying a product you think will sell well, then creating a website to advertise and promote it.
Becoming a YouTube Video Ad Partner: You can create a YouTube channel and upload attention-worthy videos. As they gain traction, you can opt for becoming a YouTube Video Ad Partner to earn money.
3․ Dropshipping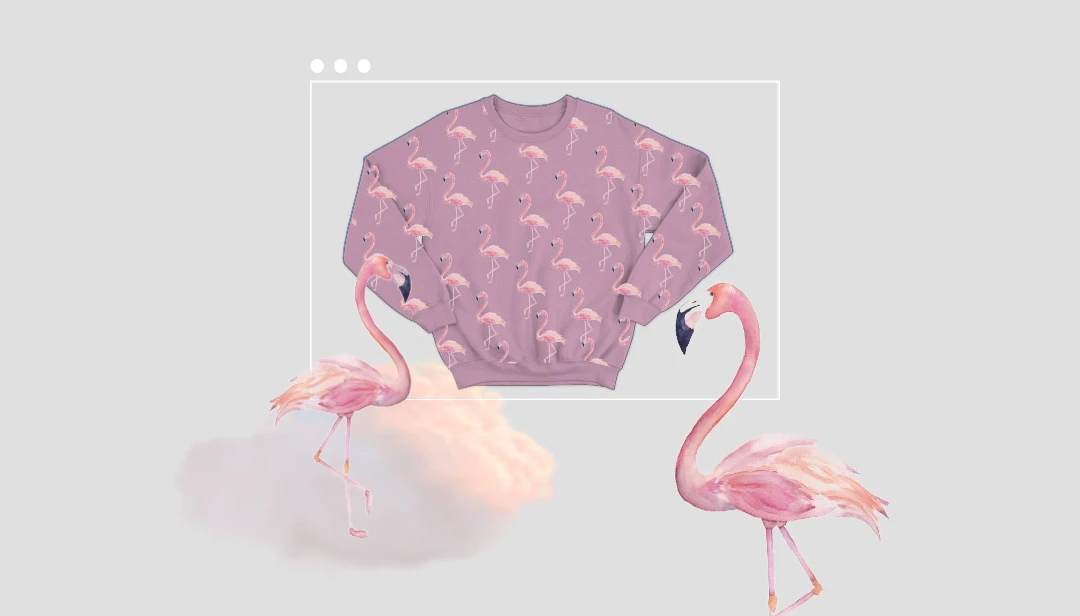 Dropshipping is a super popular order fulfillment method. Instead of holding products and stock, the online stores that sell the products pass on their sales orders to an international third-party supplier, who then ship them to customers.
On that note, and contrary to what most people believe, dropshipping is not a one-way to riches or even a surefire way to run a business successfully. Sure, it might seem like easy money since you sell other people's goods without having to be personally involved with distributors, but when you factor in day-to-day management and obstacles, dropshipping isn't that easy.
That said, if you approach it the right way and implement some smart strategies, you can build a successful business that needs a very low initial capital to get started. Before anything, though, you might need to conduct market research to decide what products to sell. Besides, you don't want to end up launching your eCommerce business with goods no one wants, right? Also, a clever move is being prepared to stock up on the inventory you know will sell if unexpected demand for sales appears.
Further, aim to sell products that don't cost a lot to ship or goods that are sensitive to light or frozen to avoid charging high transportation fees, which is a turn-off for consumers. Ultimately, to attract prospective customers, building a gorgeous online shop could be the best thing to do. Try to consider your eCommerce site as your shopfront (because it truly is), so using a user-friendly drag-and-drop website builder is recommended to avoid frustrations.
Requirements for starting a dropshipping business
There are no requirements for beginning your dropshipping business. Besides creating your e-commerce website, the only other thing you need is a dedication to making your business thrive.
And avoiding getting discouraged by initial low-profit margins or competition is highly important, as well.
4. Podcasting
A podcasting business provides entertainment to listeners by uploading interesting audio shows online. Primarily, a podcasting business is based on a subscription business model, where listeners subscribe to access the podcasts.
What's more, a podcast generates money through advertisements and sponsorships, while the audio files are often listened to over a smartphone application or via a website. Podcast creators also make money when listeners pay extra to access ongoing podcasts, special episodes, and bonus materials.
If podcasting seems like a great low investment business idea for you, check out this list of 50 best podcasts. Try to pay close attention to their topics and revenue models.
Requirements for starting a podcast business
If you aspire to become a podcast creator, you'll need an exciting theme that will capture the audience's attention and curiosity. You'll need an XLR recorder, a laptop, audio interface, and audio editing software (you can go for a free program, there's no need for anything too professional at the beginning of your business).
As a podcaster, deciding on your target market and the audience is critical because podcasts can be about anything. To succeed in this field, finding a niche that interests you, so you can start exploring topics you're passionate about discussing, seems wise.
Podcasts usually take some time to grow and gain traction, but once a podcast business takes off, it can provide a steady source of income. Check out this YouTube video about starting a podcast business with minimal investment.
5. Print-on-demand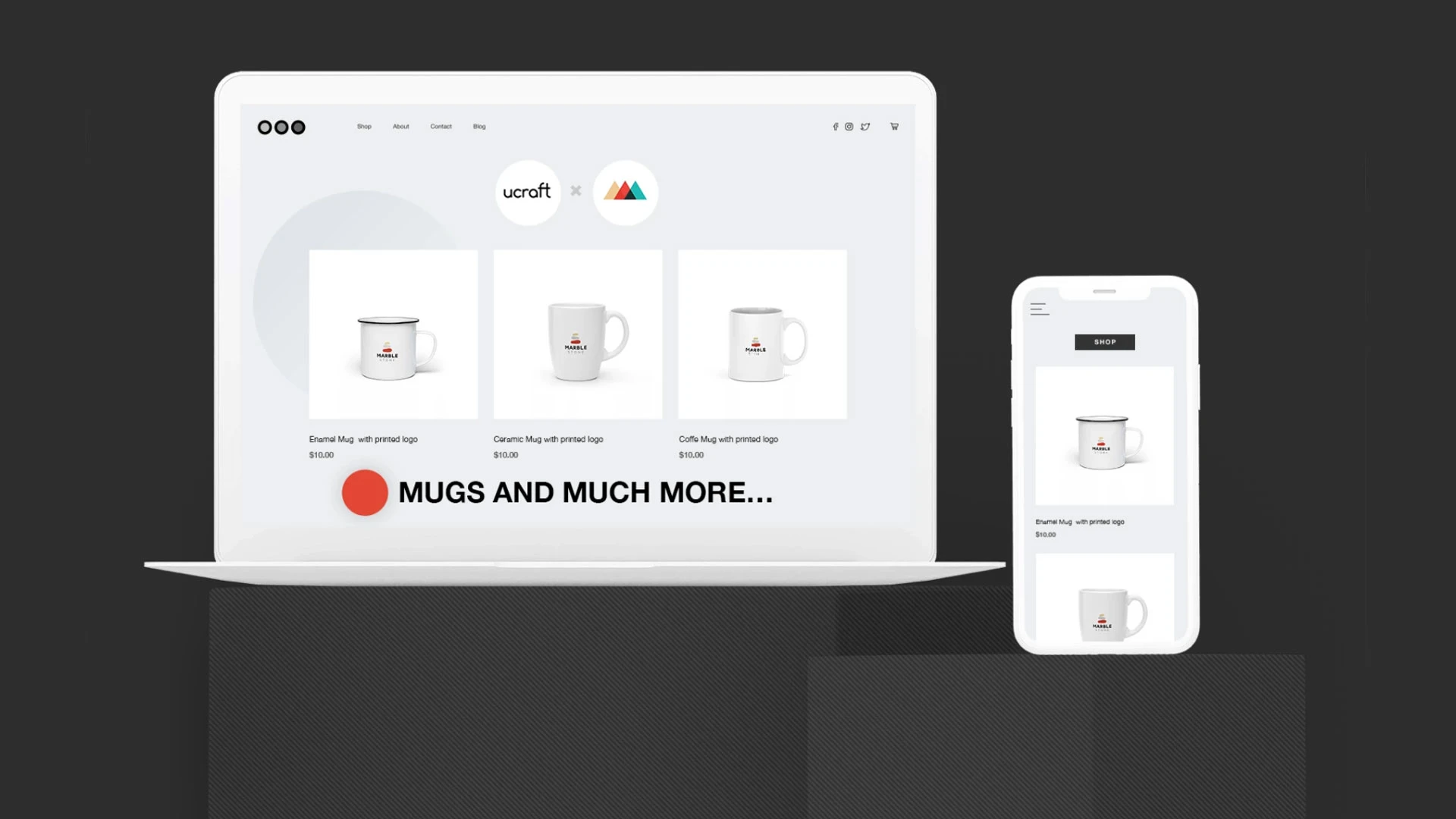 If you're considering starting an eCommerce business other than drop shipping, Print-on-Demand (POD) could be an excellent option for you.
In short, POD is a way for graphic designers, artists, influencers, and even people without any artistic talents to effortlessly start an eCommerce business that sells products without needing to purchase any stock upfront.
In a way, POD could be defined as a form of dropshipping. Still, it's exclusively focused on white-label customizable goods with your designs, such as T-shirts, posters, or linen, but without having to purchase any kind of inventory. Instead, you contact a Print-on-Demand supplier to print your custom design on the ordered product and then said supplier ships it directly to consumers once an order comes in.
Typically, POD companies have warehouses with hundreds of different blank products and state-of-the-art printers ready to print designs on any material. At the same time, POD businesses utilize some of the latest technology solutions and are experienced in shipping printed goods globally. To better understand how simple this process is, when your order arrives, all they need to do is take the blank item off their shelf, put it on the printer, and print it with your design.
Some of the most common Print-on-Demand products are T-shirts, socks, hats, beanies, posters, coffee mugs, paintings, and more.
Requirements for beginning a print-on-demand store
As previously mentioned, being an artist to get started in POD is not necessary, although it'd certainly help if you could come up with your original designs since you'd stand out from the crowd. On top of this, you don't really need a degree, or even a large capital, since POD is a low investment business idea.
Before choosing the platform to house your POD store, you should decide on your niche and products. Generally, for a successful POD business selecting a niche that matches your passions and style is important. At the same time, it ensures that you'll stay committed to your business in the long run. For instance, if you're an artist, you might want to sell prints of your designs, or if you love books, you might want to sell prints with quotes from famous writers.
After deciding on your target audience and demographic, it's time to start creating your actual designs. To do this, you can choose designated design tools, like Canva or Photoshop, or opt for stock and royalty-free photos. Then, creating mockups to ensure your prints turn out as expected is a safe and smart move. So, avoid using the standard mockups provided by POD companies. They're very generic and unhelpful.
Lastly, there are three more things you might have to consider in order to launch your POD business successfully. First, try to set up your Print-on-Demand store (i.e., select a theme). There are many POD providers, so finding one isn't challenging. That said, user-friendly website-building tools might be the best choice, especially for people who aren't very tech-savvy.
Second, it's best to upload your designs and create listings. This is easily done via the portal of your eCommerce store. Remember, creating your titles and descriptions might be tedious, but it's one of the most important steps of a POD business. Besides, optimizing your listings so you're ranking high on Google seems a surefire way to bring more prospective customers to your store.
And third, you should promote your designs and POD store to help your eCommerce business get off the ground. In other words, you need to drive traffic to your shop. You can do this by using social media and implementing an SEO strategy to increase your organic rankings on Google.
6. Real estate broker
A real estate broker is a licensed individual who helps customers rent, buy and sell properties. Real estate agents connect buyers with sellers and are paid a commission, a percentage of a property's selling price.
Brokers working with clients that wish to buy real estate are known as buyer agents and search for properties that meet their clients' requirements. When they find the ideal properties, brokers conduct negotiations. At the same time, they prepare and assist buyers with other issues before moving on to close the deal.
The other type of real estate broker works with clients who want to sell their properties and are called listing agents.
They determine the market value of properties, promote them, and present them to potential buyers. In addition, they communicate offers with sellers and help with administrative tasks before closing the deal.
Requirements for becoming a real estate broker
First, strive to research the real estate industry in your region or country. After that getting the required training and certifications for brokers in your area is the next step.
Before reaching out to join real estate networks, it'd be wise to create a business plan to keep your goals and expectations clear. While you're at it, try to create a logo and add it to boost your online presence, strongly emphasizing it.
7. Travel planning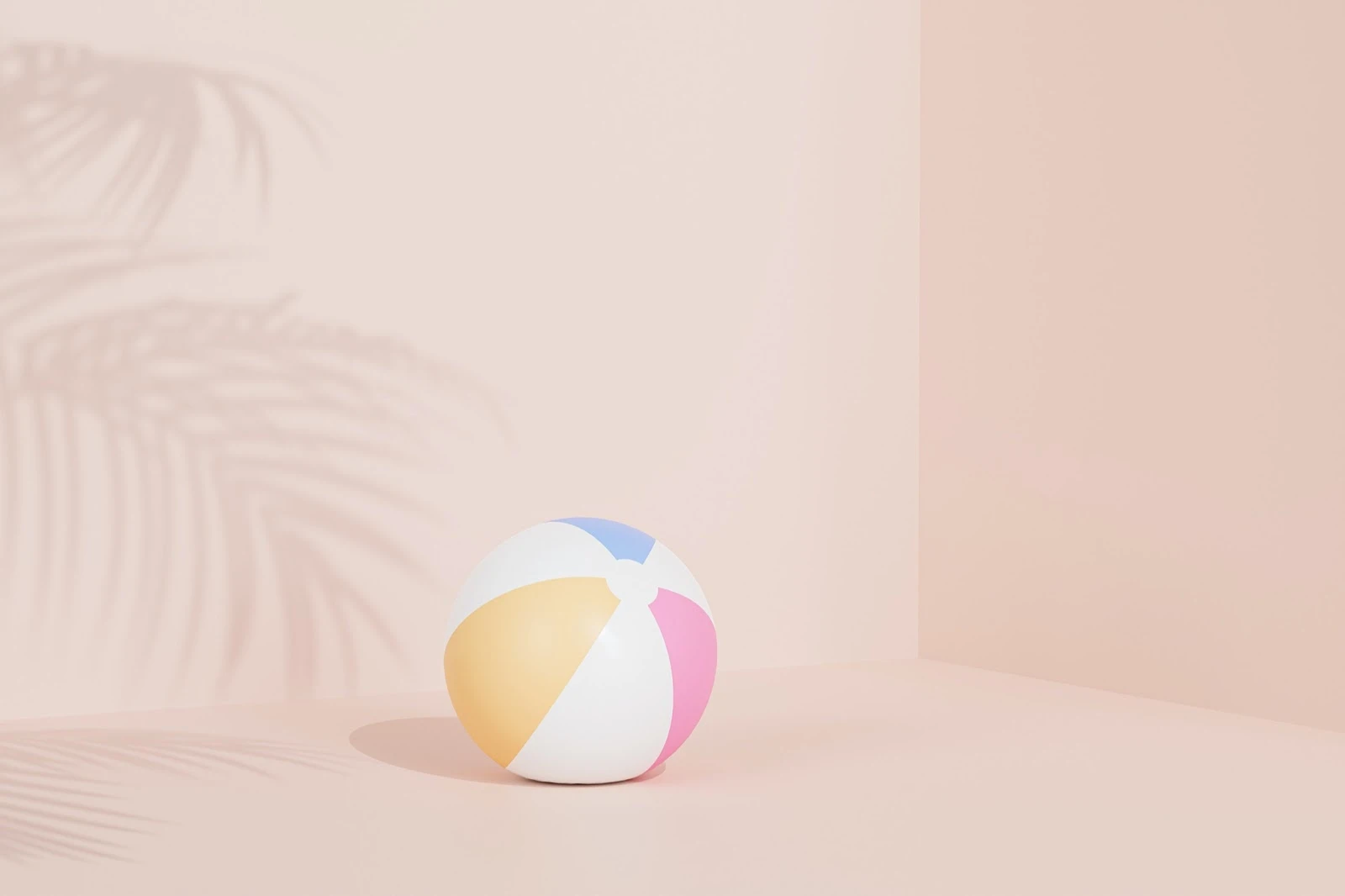 A travel planner can be either an individual or a business responsible for making travel arrangements for travelers. The aim is to provide accurate and effective advice about travel destinations, modes of transportation, hotel accommodations, and car rentals, all based on the client's requirements.
The travel agent creates travel packages according to the client's preferences and budget. These packages also outline the customer's day-to-day itinerary, such as fun activities at the destination of choice. In other words, travel agents get paid to organize travel plans and vacations and make them as fun and entertaining as possible.
Hands-down becoming a travel agent is one of the best low investment business ideas. To succeed in this highly competitive field, though, it seems smart to develop attractive and beautifully designed landing pages to promote your travel services and capture leads.
Requirements for becoming a travel planner
Becoming a travel planner doesn't cost much, nor does it require a significant capital investment. However, it'd be best if you meet the following requirements:
Experience: To become a successful travel planner, having experience in the tourism industry is pivotal to providing clients with the best options and vacation recommendations. So, if you have a background in the travel industry, creating a travel agent company could be an excellent choice for you.
Skills: To be efficient as a travel planner, possessing some core skills seems like a must; skills such as communication, time management, organization, and problem-solving. On top of that, being creative is also important when running a travel planning startup.
8. Virtual assistant
Virtual assistants (VAs) are independent contractors who contribute to their clients' administrative services while working from home. As a virtual assistant, you'll schedule and manage your client's appointments, handle phone calls and emails, all from a remote location. A virtual assistant can also manage social media or offer blog writing, graphic design, and digital marketing services.
When companies hire VAs instead of onsite employees, they save money. And it makes sense since onsite personnel require office space, desk, and office equipment. In short, with VAs, enterprises avoid the financial burdens of maintaining onsite staff.
The ongoing pandemic increased the need for VAs when businesses had to shut their offices down due to the relevant regulations. Hence, becoming a virtual assistant or establishing your own virtual assistant agency seems a solid business idea. Plus, it's one of the best low investment business ideas, too!
Requirements for becoming a virtual assistant
There are no specific requirements to start a virtual assistant firm. However, clients usually prefer VAs with specialized training and higher-level education. A virtual assistant should also be tech-savvy and proficient in using standard business software programs and office suites. In addition to that, specialized skills such as bookkeeping, file management, and email management are highly relevant, too.
Conclusion
It takes time to create anything worthwhile and it may seem daunting at first, but that's not unusual. Take your time, explore your options without the fear of failing and decide where your strengths lie.

As you acquire new skills, be conservative, check for educational resources on places like Youtube before you enroll for a paid course. Use free trials to get a feel of a tool or service before you make a financial commitment. Managing expenses is a vital part of growing an online business. If you ever consider starting with an online store or a blogging platform, save money and sign up for a free trial here.