YouTube may not be the first medium you think of when growing your business, yet it can be beneficial in many ways.

Many businesses fail to realize the value of utilizing YouTube for business gains. This is something we have learned at Ucraft. In fact, Google's online video sharing and social media platform has been and will remain one of the most popular ones on the web. You only need to look at the figures to recognize this.
That being said, how exactly can you use YouTube to grow a business?
This article explores how you can take advantage of YouTube's incredible global reach and what results you can expect to achieve when you effectively implement the following techniques. And for people looking to embed a YouTube channel into their website, all they have to do is to reach out to Ucraft, which enables you to do just that and much more, too.

Let's look at how you grow your business with YouTube and beyond!
1. The Benefits of Using YouTube for Business
YouTube offers a wealth of opportunities for growing your business and improving its existing reach.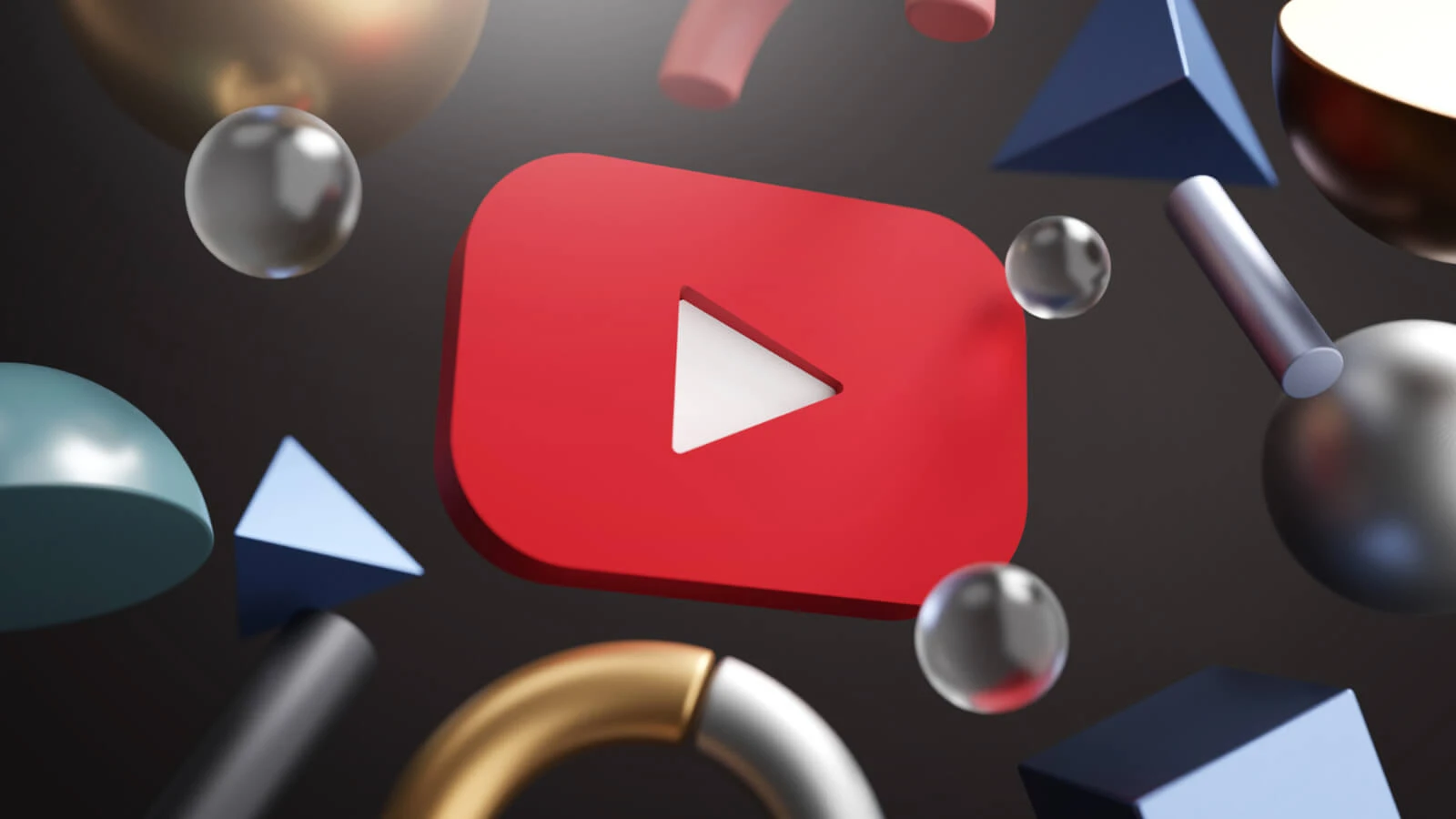 In video marketing, which is constantly on the rise, YouTube is one of the top players. Therefore, you'd be missing out if you did not approach the platform strategically.

Here are great YouTube marketing tips and examples of how you can benefit from using YouTube for your business:


Prospective Customers Would Find You Way More Easily
The figure of paying businesses registered with Google keeps increasing. So, you need to do everything you can to ensure your business ranks high on the search engine. Google owns YouTube, and the connection between the two goes without saying. Besides, this is one of the main reasons why Google offers a video search result.

When you choose to use YouTube to post content related to your business, Google will recognize this. It ultimately means you have better odds at showing up in search results and improving your rankings.

You Will Be Exposed to a Much Wider Audience
Why would any business owner, including you, not want to reach a wider audience?
YouTube has a massive audience and one you can access when you choose to. With content in over 76 languages, 88 local versions, great mobile user-friendliness, and more than 30 million visitors a day, it's easy to see why many businesses are using the platform.

Don't miss out on the opportunity to expand your reach and target multiple demographics at once. With millions of diverse users, YouTube is an excellent platform for all sorts of content. In fact, YouTube is ideal for all types of video content that can support a growing business, from educational videos to entertainment. No, really - there are no limits!
You Will Acquire Better, Qualified Traffic
No matter what traffic you get, you won't be able to sell to everyone. The goal is to attract qualified traffic, meaning people who could be potential leads and customers.

YouTube will help you to get the qualified traffic you want. People type in what they want to search for, just like with Google, and you can target traffic in the same way.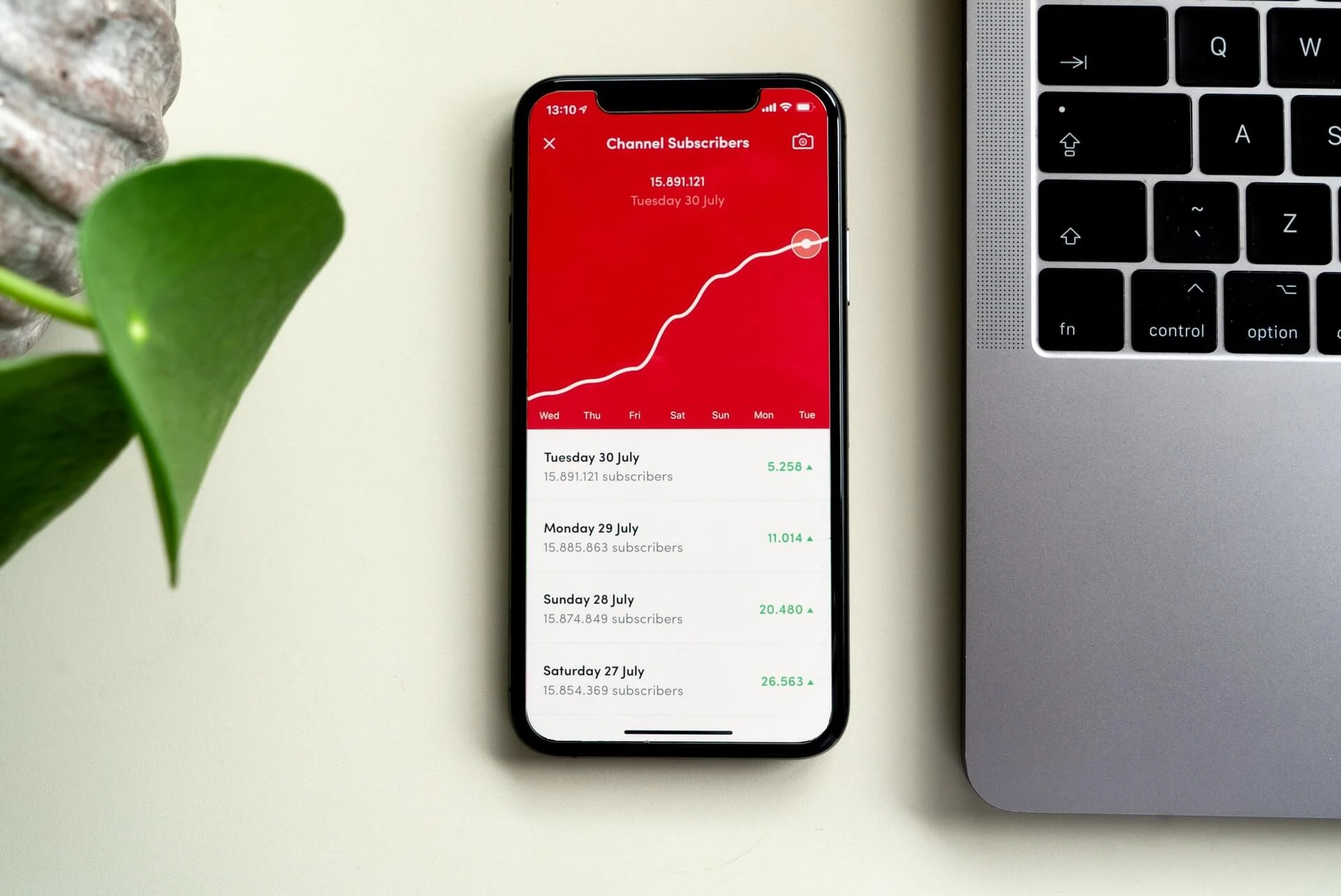 Your Videos May Result in Higher Conversion Rates
Research suggests that video content is 12 times more likely to be watched than text. Additionally, video could be processed at 60,000 times the speed of text.

The power of videos is enhanced because they can evoke emotions unlike any other form of online content. By making your viewers think and feel, you have many possibilities to tap into their psyche.

Videos help to humanize your brand and add a new dimension to the messages you want to convey.
You Can Use Ads for an Even Broader Reach
When you use YouTube for business, your marketing options also broaden. The number of people using YouTube and their average viewing time is common knowledge by now.

So, imagine serving your ads exclusively to qualified viewers who may become leads and customers. Just for this reason alone, YouTube is a mighty marketing tool for gaining organic traffic. Hence, a higher return for investment (ROI) is possible for your business when using paid traffic.
As social media platforms become increasingly competitive and saturated, you're almost required to pay to play if you want to see a difference - but the cost is well worth it.
2. Repurposing Content
Putting up your own YouTube page is just a tiny part of what it's about. That isn't the end of your video marketing efforts.

YouTube offers a multitude of content-sharing options, which is one of its many benefits. As a starting point, you could share your videos across your other social media channels and, of course, your Ucraft website.
3. Setting Up Your YouTube Channel
Has the information above convinced you to create a YouTube channel to promote your business? If so, keep reading. Now, if you don't have a YouTube channel, don't worry. Setting up one is a piece of cake. All you need to do is follow the steps outlined below:
• Setting up a YouTube channel:
Sign in to your company's Google account.

Once signed in, navigate to YouTube's homepage.

Click on your Google account's avatar.

Click on "Your channel."

Choose "use a business or other name."

Click "Create."
• Customizing your YouTube profile:
Go to "Customize channel," then click "Basic Info."

Add your channel description and contact info.

Add links to your site or social media accounts.

Change the URL of your channel to a custom one. Note that you can do it only after 100 subscribers, and your account is at least 30 days old.

Go to the "Branding" tab.

Add a profile picture (if you haven't already) and a banner image.

Upload a watermark logo that will appear on all your videos. Preferably, it should be your company's logo.
4. Using Your YouTube Channel to Get Measurable Results
Having a clear YouTube business strategy and adequately implementing it requires tact. There are many ways in which you can use the platform to grow your business organically.

In addition to this, there are also YouTube's paid marketing services that you can take advantage of too.

Depending on your business goals and how you want to approach your online marketing strategy as a whole, you may find a paid and organic combination to work best.

Ready to take your business to the next level by utilizing YouTube? Great. Here's how to do it:
Educate Your Customers
Users LOVE YouTube for educational content! The platform makes it easy to engage and educate your users, even if they don't speak your language.

Building a YouTube audience that turns to your channel for helpful content is one of the best ways to build genuine relationships. Your audience will come to see your content as valuable and consider it as the solution to their problems.

For businesses that sell products, YouTube is the perfect channel to present them and prove their quality.

If you'd like to put out relevant educational content for your audience, here are the most popular video formats to focus on:
• Tutorials instructing the viewer, also known as how-tos
• Product reviews
• Q&As
Your YouTube audience will trust your solutions to their problems (as opposed to just another sales pitch), and while building that trust, you'll build a dedicated following.
Use CTAs to Grow Your Business
Powerful CTAs are vital in getting your audience to choose your brand. By posting content on YouTube, you have the opportunity to engage and influence your following to choose your products or services.

Don't forget to include links so that viewers can buy the product or service you are demonstrating.

You can also direct your audience to your socials. There, they can gather more information about your brand and follow relevant accounts for regular updates too.


Internal and External Promotion
One of the top benefits that come with using social media is how easily content can be cross-promoted. When growing your business, you should be focusing on all possible digital channels, including Facebook, Instagram, and, you guessed it, YouTube.

And remember, you can use your other digital channels to promote videos (i.e., teasers) that will be released on YouTube, which is a clever marketing technique.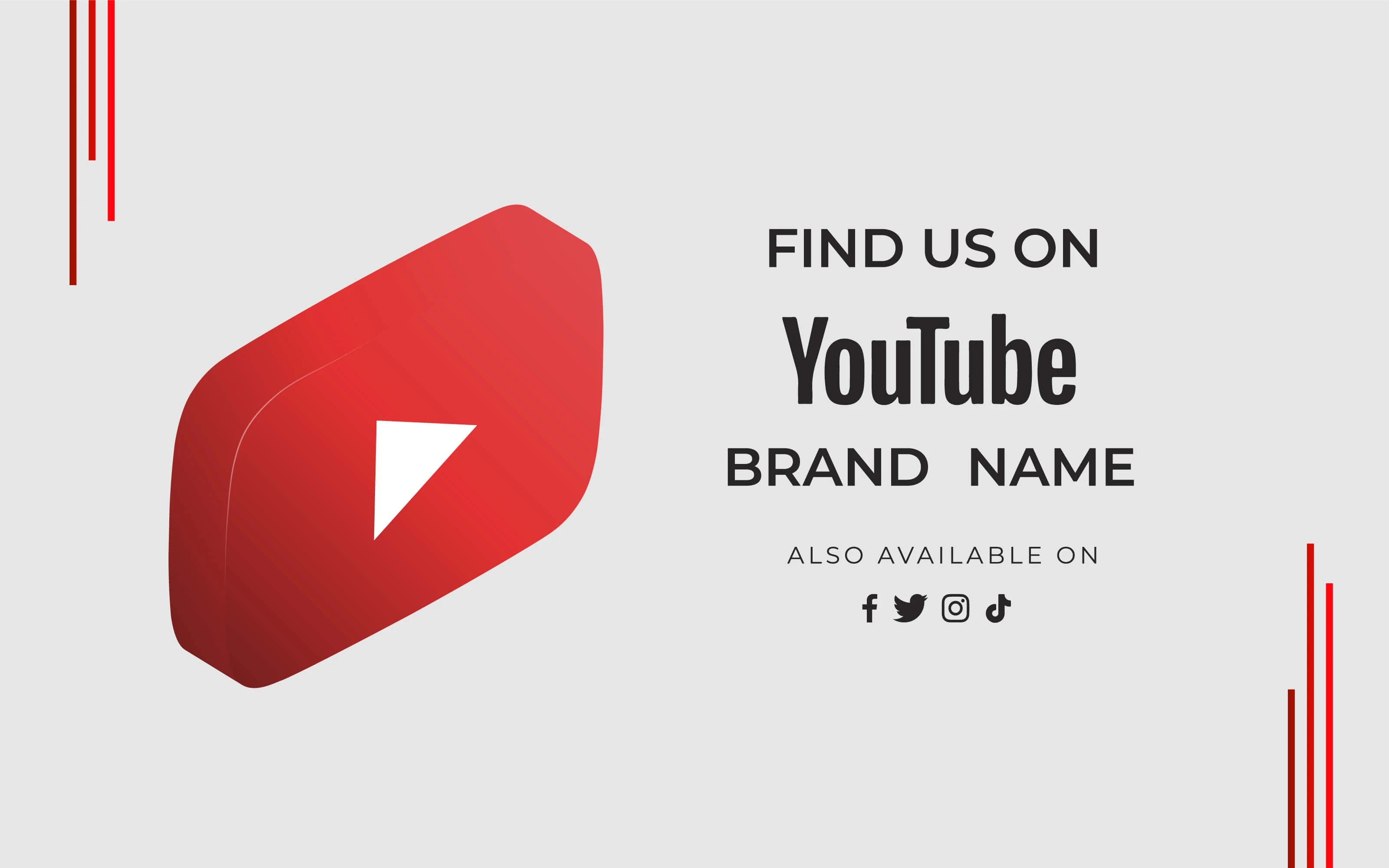 5. Marketing Using YouTube
Marketing your brand on YouTube gives several options, including four video advertising choices. One of the most popular types of video advertising is TrueView in-stream ads which run before, during, or after other YouTube videos. There are also detection ads that will appear when a viewer browses or searches content via the platform. This is excellent for promoting your services or products.

By monetizing your video content on YouTube with paid advertising, you provide your viewers with an easy way to purchase your products and services, which is great!
Use a Single Keyword or Topic for Growth
Keywords are the essence of SEO, and they need to be used in video content on YouTube too! Viewers can locate your content based on their search when you place your keywords strategically as part of your video title and description.

These keywords inform the search engine of what the video content is about, and without them, your content will likely be missed.

So, strive to locate and use hot keywords and even analyze the types of keywords or topics your competition utilizes for growth.
Master the YouTube Thumbnail for More Clicks
Thumbnails on YouTube are pivotal. And the more eye-catching yours is, the better. People will click on your videos if they look attractive at first glance, and if the content presented is quality, your engagement levels will grow more.

YouTube strategically places thumbnails on a suggestions sidebar based on the content a viewer is watching. Therefore, you have a good chance of creating a thumbnail that piques curiosity and gets a good click-through rate (CTR). Ensure your thumbnails for your content are colorful and contain bold, big fonts!
Youtube SEO
Hands-down, YouTube is one of the most popular search engines on the Internet.
You can optimize your YouTube channel and videos if you want visitors to discover them, which is excellent news for marketing.
However, for business owners that aren't clued up on SEO or don't have the time to do the work, Ucraft can help. We offer a range of SEO services to ensure your business ranks high on Google and YouTube.
Think about all of the SEO elements when using the platform (you'd be surprised at how often they are overlooked):
• Video Headline and Description: Use relevant keywords!
• Your YouTube Channel Keywords: Select keywords that reflect your organization and content.
• View Time: The longer people spend watching your videos, the greater your SEO.
• Video Tags: Just like your YouTube channel keywords.
• Engagement Metrics: YouTube cares about engagement, so aim to address questions to the audience to encourage conversation.
6. Use Channel Design to Build Your Brand
Finally, your channel's visual design must align with the quality content you are offering. You can make your brand stand out on the platform by designing a YouTube channel that incorporates the artwork on your website along with branding colors. Prospective customers can identify a channel's content thanks to channel branding. Also, adding links to your website and social media pages on your banner is always an excellent idea.

Ucraft can design a custom website for your business that incorporates your YouTube channel. We can also help you create a video marketing strategy to grow your business successfully. By doing so, you can reach a much broader audience, enhance awareness, and generate more traffic!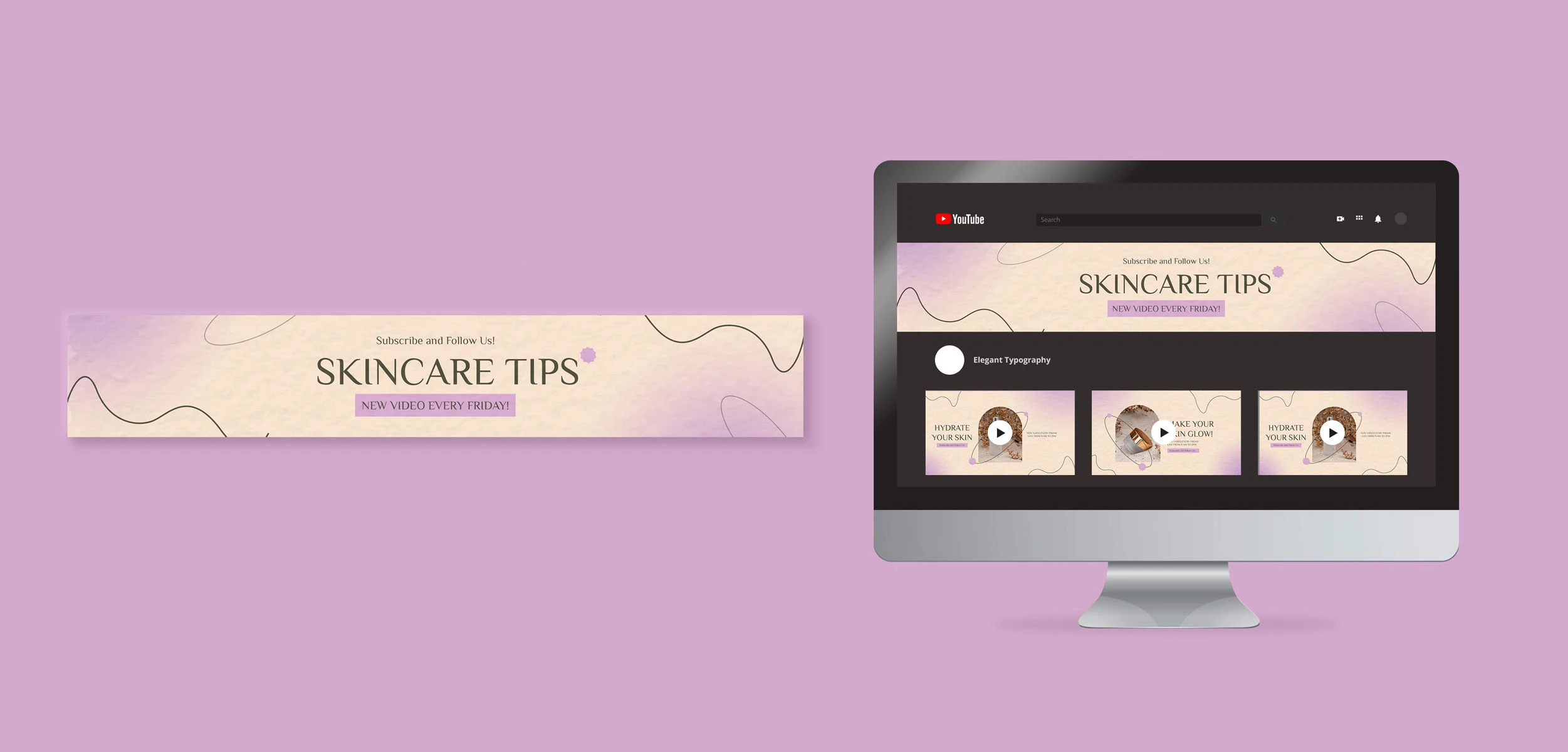 Ucraft can design a custom website for your business that incorporates your YouTube channel. We can also help you create a video marketing strategy to grow your business successfully.
By doing so, you can reach a much broader audience, enhance awareness, and generate more traffic!
Take The Next Step
Begin with the basics. Learning how to use YouTube for business and advertising for your company is a process. As you create more video content, you get more creative and refine your content to a better standard.
In online marketing, the key to success is consistency. Video marketing is rising and has become a fantastic way to engage an audience. By its very nature, it can instruct, bring closeness, reveal character, and bring about the engagement you want. So, don't think twice: Youtube marketing for small business owners (or large corporations) is an effective and efficient way to increase your leads. Create your YouTube channel today to promote your brand, amazing products, and unique services.