Appreciation and gratitude can go a long way, especially when it comes to forging strong customer relationships and increasing loyalty for your eCommerce brand. Additionally, showing honest appreciation is easy and cost-effective, which is great if you're a small eCommerce shop owner. 
In reality, not all companies take the time to thank consumers for their purchases. By taking on this approach, you will instantly gain a competitive advantage, helping your eCommerce store stand out from the crowd - especially if it already has been designed to look attractive.
Hence, businesses focusing on laying the foundations of meaningful customer experiences can carve out their place in today's competitive market as they develop a loyal clientele. For example, 68% of consumers say they will pay more for products from a brand that offers excellent customer service and user experience. 
What's more, being personal when expressing your gratitude helps showcase the human aspect of your brand, create new and exciting connections, and increase customer lifetime value. 
Why Thank Customers? 
Before thanking your consumers, ensure your website has a beautiful template and powerful integrations.
As stated by Harvard Business Review, it is about 5 to 25% more expensive to win over a new customer than retaining an existing one. This means it's wiser to retain as many customers as possible to keep the cost down. On top of this, according to Nielsen, 92% of consumers consider more credible recommendations from family and friends than other forms of advertising.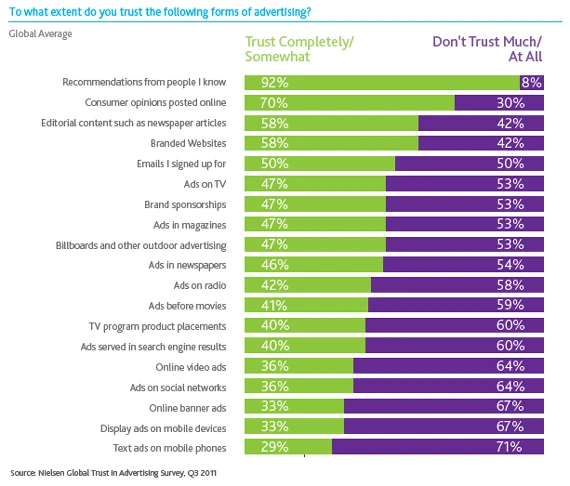 Therefore, a simple expression of gratitude to customers creates a great consumer experience and improves how they view your brand and eCommerce store. That being said, investing in showing appreciation to consumers lets you outperform competitors, as consumers feel more valued. At the same time, they will also prefer your eCommerce store when they go shopping again in the future, increasing your revenue.    
How to Express Gratitude to Customers
What you want to do is to, above all, show consumers that an actual human is being behind the computer screen and not a robot. To do this, you'd have to send a thank-you note to customers. And the best thing is that you don't need to be perfect. A study found that 60% of consumers consider that appreciation should be conveyed directly to the individual, while only 44% agreed that the thank you messages must be personalized and targeted. 
Aim to thank buyers without expecting anything in return - don't ask them to share your products on social media or leave you public feedback. Just express your gratitude, thanking them for trusting you to deliver their goods. 
1. Decided on whom to thank
Sure, it might feel - and be - overwhelming to individually thank each customer with every order, especially as your eCommerce business grows, but it's something you may need to consider doing in order to stay successful. Understandably, doing everything on your own seems impossible. So, to avoid that and have everything run as smooth as butter, it'd be super helpful if you could segment customers into different groups, which you'd later prioritize. 
Let's look at an example: Giving a gift package with every placed order can result in you going over your budget. However, segmenting high-value consumers (i.e., repeat customers who spend way more than the average customer) and sending them a personalized thank you note for customer purchase or simple handwritten cards alongside a branded gift expands on the already established positive relationship. 
Likewise, you can invest in an email marketing integration that allows you to send custom emails to your customers after they make a purchase. For example, Ucraft has an integration with MailChimp, which lets users draft emails and newsletters for customers depending on the action and segment.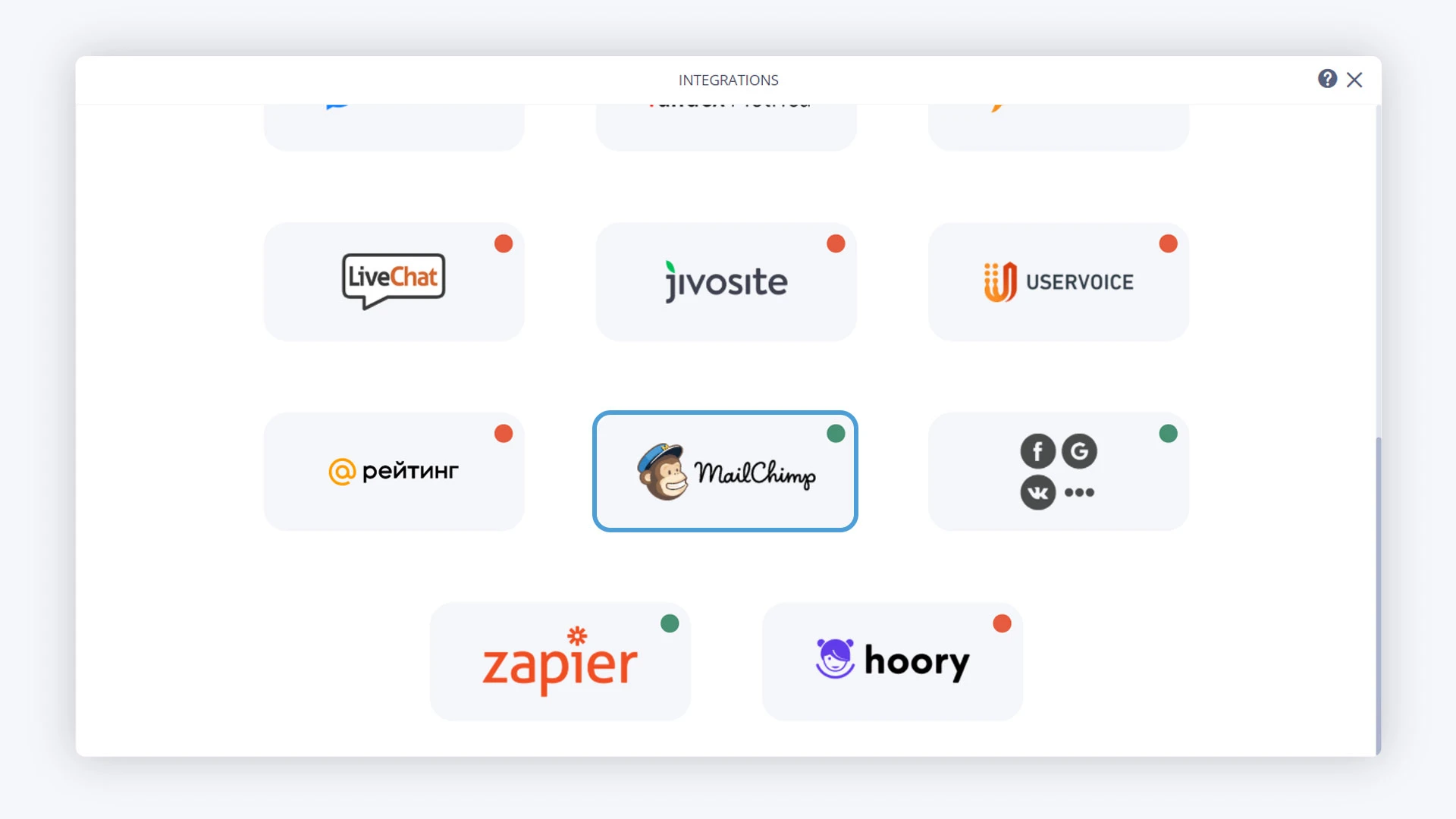 To help you, here are a few quick ways to group your customers according to different tiers of thank you notes: 
Every repeater

Every new customer

People who contacted support

On cake-days

High-value and high-profile consumers

Loyalty program members (if these are in place)
2. Set the correct budget
Budgeting is essential to any business - especially eCommerce stores. Hence, the budget for your thank you messages program has to be linked with the number of consumers you're willing to reach out to. The great thing is that even if you have to show gratitude to hundreds of customers, you don't need to spend all your budget on it. 
Besides, what makes the difference is not the money you spend (or invest) but the effort and creativity you put and show, respectively. If consumers realize how much effort you put in, they're going to be awed and savor this connection. 
3. Organize a repeatable process 
Above everything, when it comes to businesses and consumer interaction, remember to create a repeatable pattern. The reason for this is that it makes your brand seem consistent, worthwhile, and, ultimately, trustworthy. So, depending on whether you include a thank you message in every parcel you deliver or send out a message or two occasionally, staying true to a repeatable process could be the key to increasing customer satisfaction. 
You can choose whether you want the process to be automated or not, but make sure to structure it appropriately so that everything flows smoothly. If you feel like you need to do so, consider having a small team working alongside you to boost customer loyalty and satisfaction. Sometimes, a written form or a slightly more personalized email template can work miracles, just like a handwritten card would in the past.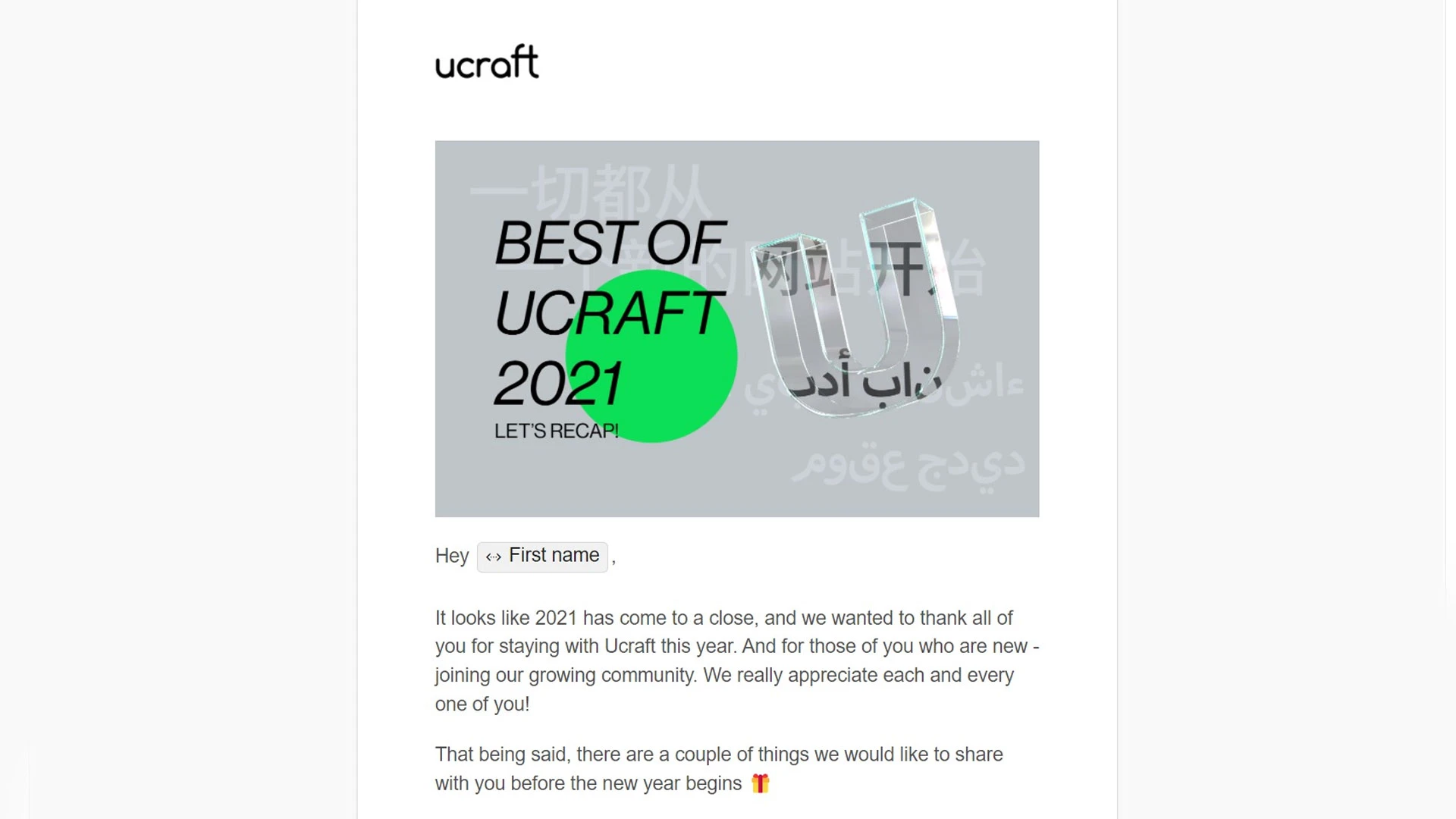 At the same time, bear in mind that working on such a cause with your entire team creates a culture of gratitude for consumers, increasing your business' productivity and synergy. 
How to Thank Your Customers: 7 Smart and Creative Ways to Say Thanks
Perhaps the best way to write thank you messages for consumers would be to implement incredibly creative planning and effective decision-making. Yet, not everything needs to be complex since a few brilliant but straightforward ideas are enough to act on.  
Now, in case you need a bit of inspiration, we've assembled six creative ways to show your gratitude to your high-value consumers. These are:
Handwritten customer thank you cards or notes

Packaging inserts

Free gifts and samples

Video messages

Post-purchase discounts and unique offers

Showcasing your loyal customers 
1. Handwritten thank you messages
Sometimes a basic gesture is the most effective and powerful one. This is the case with a handwritten thank you card for customers, too. Writing a personalized thank you message shows your consumers that you're a human and not a faceless, robotic eCommerce store. 
Moreover, thank you notes are great because they are hard to come across nowadays. Instead, most eCommerce entrepreneurs just send off a Facebook message or an automated email. Even though those mediums offer efficiency and speed up communication, handwritten notes have an incomparable charm and show that you're willing to go above and beyond for your customers.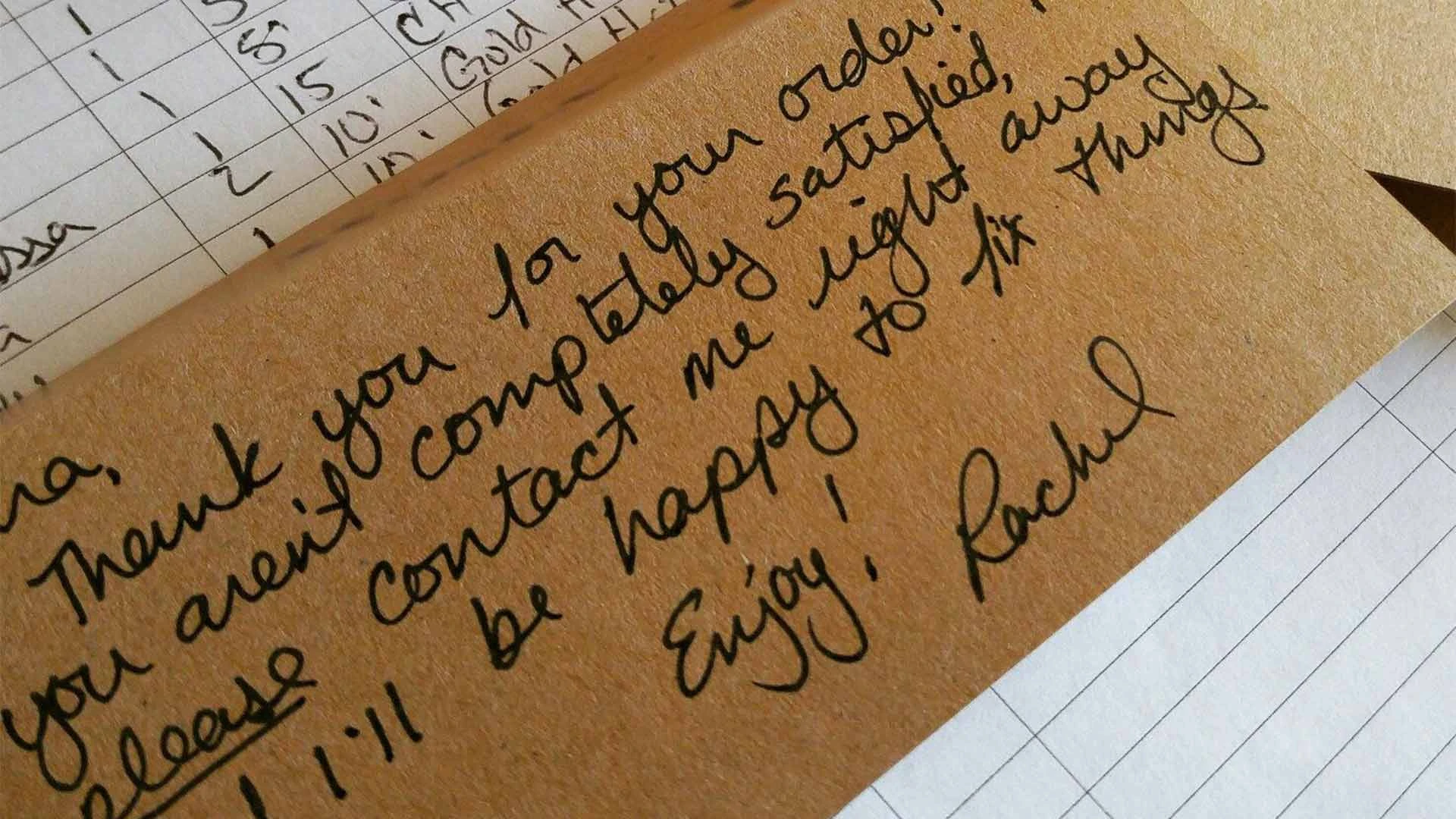 If you find it hard to write a thank you message, don't fret. Everything's about the opening. Sometimes, taking inspiration from a blog introduction might be all you need to write the perfect thank you message. 
2. Add package inserts
Generally, adding something small to an order is a fantastic way of expressing your gratitude to your customers. Plus, it doesn't really cost you anything extra since you already paid for the shipping and the cardboard box. To put it differently, this is a great cost-effective way of giving your consumers some additional delight out of nowhere. 
Keep in mind that packaging inserts are about exceeding customer expectations and add greatly to the unboxing experience, which contributes to customer satisfaction. In fact, customers look forward to holding their new product, so they're delighted when they see extra effort from the eCommerce store to pack their goods properly. At the same time, take the package inserts as opportunities to add value to the order and, perhaps, upsell. 
3. Free gifts and samples
This is one of the most common ways to thank consumers. Why? Because, if anything, customers love free samples and gifts. 
These don't have to be expensive or something extreme, just some tiny "add-ons." What's more, free samples are a fantastic way to pleasantly surprise your shoppers and also an opportunity to present a different product they might be invested in. If they find your sample satisfying, they might add it to their cart during their new order. What you should do, though, is ensure you include the correct sample that matches your customer's profile and interests.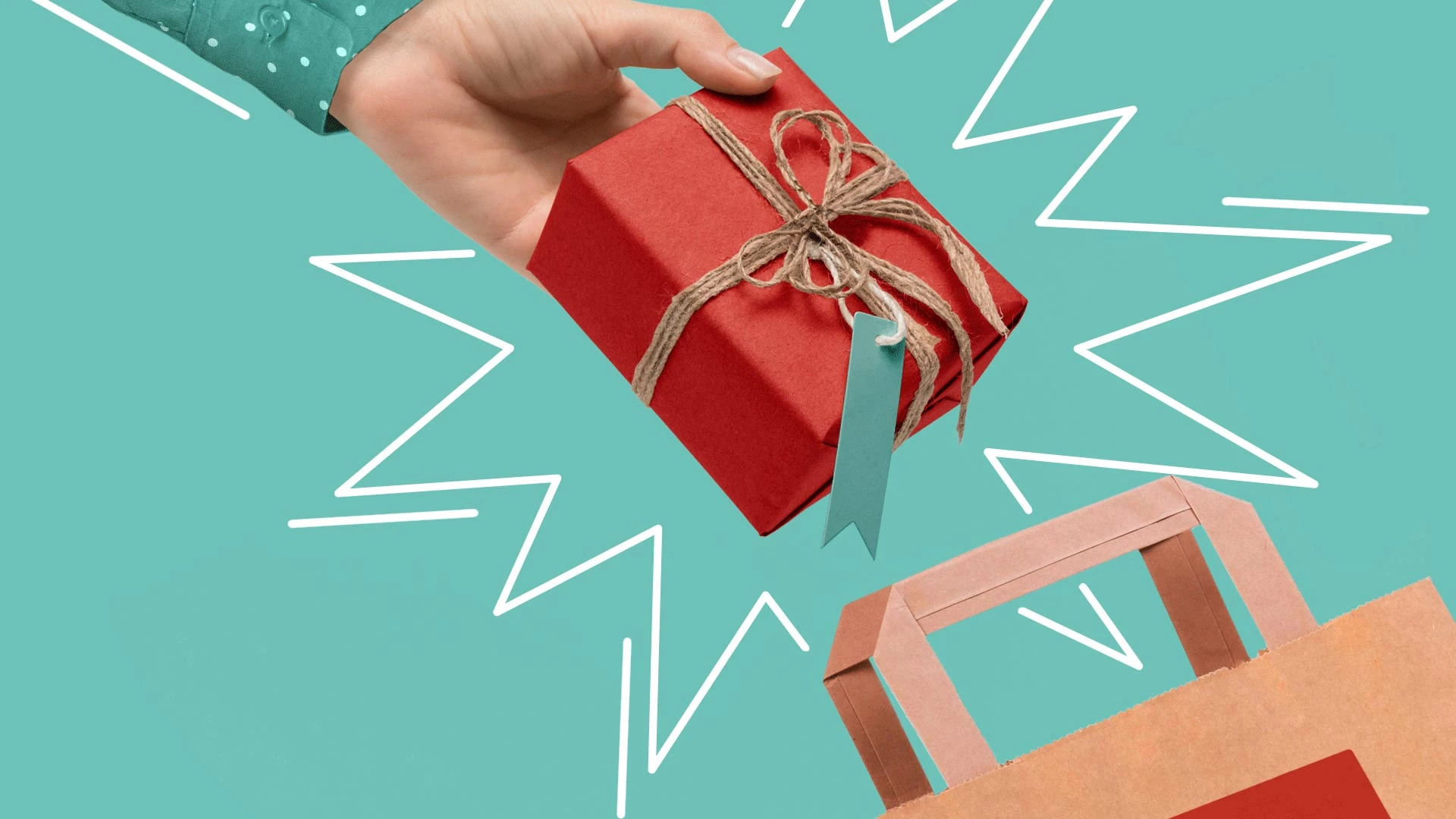 4. Personalized videos 
If you want to take things further, you can record a thank you video message. The unique thing about videos (and face-to-face communication) is that it's tough to fake being personal. 
Think about it. If you buy something, and, after a few days, you receive a video message from the eCommerce store's owners thanking you personally for your purchase, how would you feel? Most probably good, since you would know that the owner values you as a buyer and wants to connect with you on a personal level. 
However, the issue with personalized videos is that they're time-consuming and require a lot of manual work. That said, if you truly value a high-profile customer, you should seriously consider investing the time in a post-purchase follow-up video.
And, if you get good at creating YouTube videos, you might be able to use the popular video platform to grow your business even more!
5. Post-purchase discounts
Rewarding loyal customers with discounts or coupons gives them an incentive to come back, while, at the same time, boosting their satisfaction and loyalty. Yet, you have to tread a bit carefully when dealing with discounts, as your customers might learn to expect to wait for deals. What you may consider doing, though, is offering a discount to new customers, which is a cost-effective way to get them to make a new purchase. 
6. Put your consumers into the spotlight
Presenting your customers to other prospects in a positive light, sharing them publicly is a good way of showing how much you appreciate them.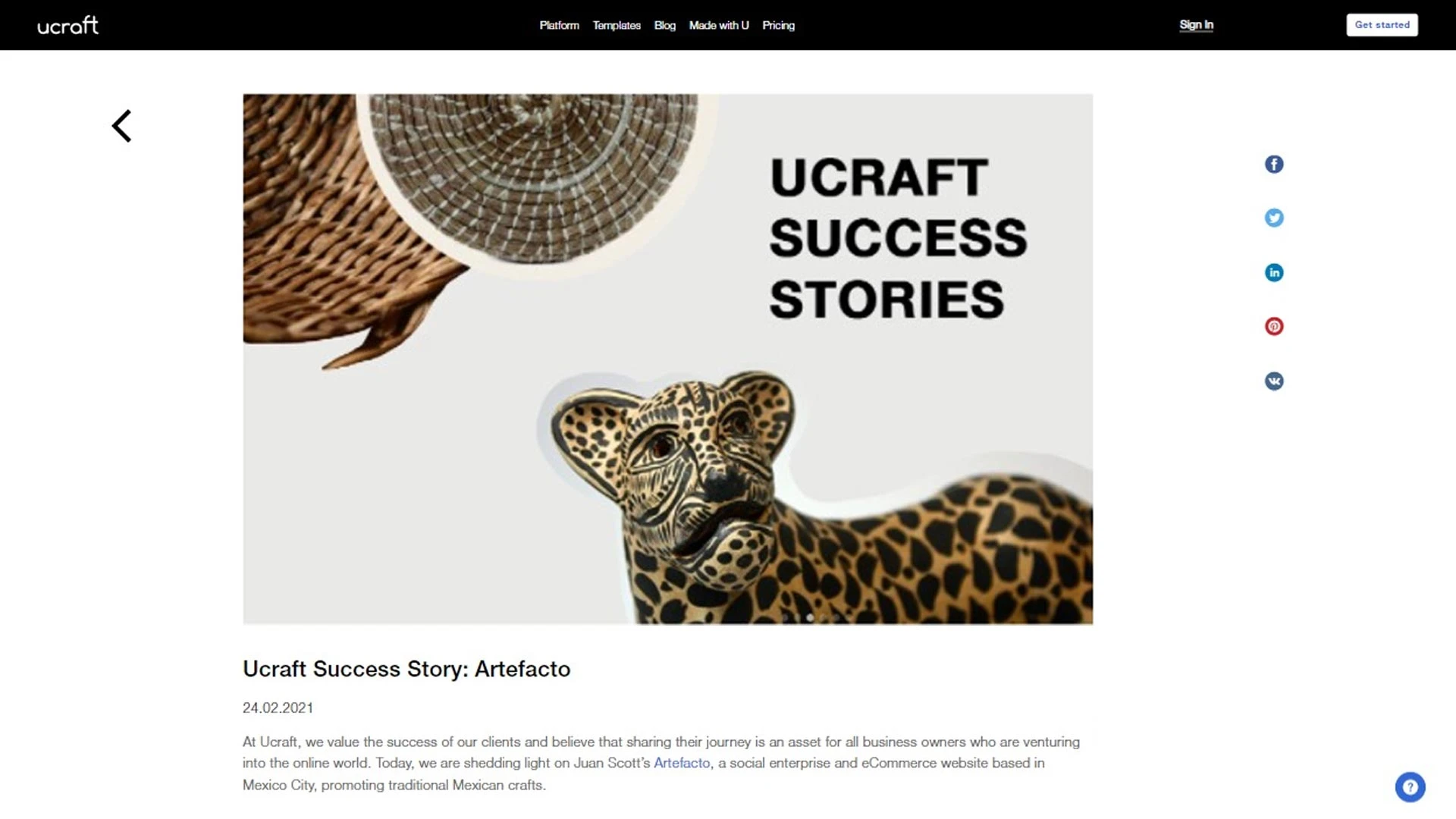 User-generated content (UGC), as it's known, is significant because, in a way, your consumers rely on exposure to grow their network and audience. For example, hairdressers enjoy exposure on Instagram, while small businesses might enjoy the occasional shout-out on Facebook, Twitter, or even YouTube videos. This is because publicity gives credibility, which helps them expand their clientele. Plus, it establishes a healthy relationship and connection between your eCommerce store and them. 
7. Customer loyalty programs
Sending thank you messages for customer purchases might not be enough to strengthen your bond with buyers or boost sales. However, there's a way: customer loyalty programs.
These are tested-and-true tactics that inspire consumer retention, drive sales, and increase a brand's trustworthiness and credibility. Suppose you incorporate such a program into your digital marketing strategy. In that case, repeat consumers will keep doing business with your eCommerce store, as they'd want to keep reaping the benefits that come with their purchases (i.e., bonus discounts for program members). 
The programs could be based on a point-based reward strategy, where customers earn loyalty points based on how much money they send on your website (make sure it looks attractive). Likewise, a rank-based membership program is also a smart idea, where buyers can feel like VIPs, earning different perks depending on their membership tier. For example, there will be other rewards for Bronze members and others, more premium for Gold members, and so on. 
Verdict
In short, a simple "thank you" or "I see you" can go a long way when it comes to forging successful customer relationships, especially since there are so many different ways to achieve this. The key to successful thank you messages is to be genuine, personal, and thoughtful. Whatever you do, be always sincere, as if consumers dislike something, that is insincerity. 
Besides, you have an attitude of gratitude; things cannot take the wrong turn since the connection with consumers becomes natural. In the end, building honest and sincere relationships with customers gives you the edge against competitors and elevates your eCommerce shop. 
Whatever products you may be selling, ensure they look nice, clean, and attractive. Make sure also to use a highly-customizable website builder and logo-maker.

We hope that the above customer appreciation ideas were helpful to expand your loyal customer base and succeed in your eCommerce entrepreneurial goals. On a final note, remember that everything starts with a beautiful website template (offered at a competitive price). Besides, if your eCommerce website doesn't look as attractive as possible, customers will just navigate to your competitors. So, make sure everything looks neat, tidy, and dandy.