If you even have the slightest interest in web design or eCommerce, you've probably heard the terms UI and UX. User interface design (abbreviated to UI) is the space where users interact with the elements built by the designer. In contrast, UX (user experience) is a term used to describe the process designers use to create meaningful and pleasant online experiences for their end-users.
Common Mistakes You Might Be Making With Your UI/UX Design
User experience is essential because it aims to build a positive association with your brand. As a business, UX can have a tangible impact on your bottom line. Have you ever landed on a website that you found confusing, or experienced trouble checking out your shopping cart, or had a search bar deliver irrelevant results? Chances are you felt frustrated and clicked away.
UX tries to avoid those issues and design products with end-users in mind, but sometimes designers make a few rookie mistakes that result in an unpleasant experience. Let's look at a few common errors you might be making with your UI/UX design.
Complex Navigation
Good UX is always intuitive and clear. Users should arrive on your website and know where to click to find the information or product they are looking for. A good rule of thumb is that it should never take more than three clicks to get to any page of your site, so try to keep your navigation simple.
Avoid aesthetic tricks and gimmicks with navigational tools and separate your navigation elements using color or white space. A fixed menu, for example, isn't always the most visually appealing option, but nothing irritates a user more than a menu that collapses before they've made the selection they want. Don't overstuff your header too much, either. Keep it as concise and logical as possible, with short text and clear labeling. Be consistent with your navigation throughout the site and adapt your solutions for mobile and web for the best possible experience.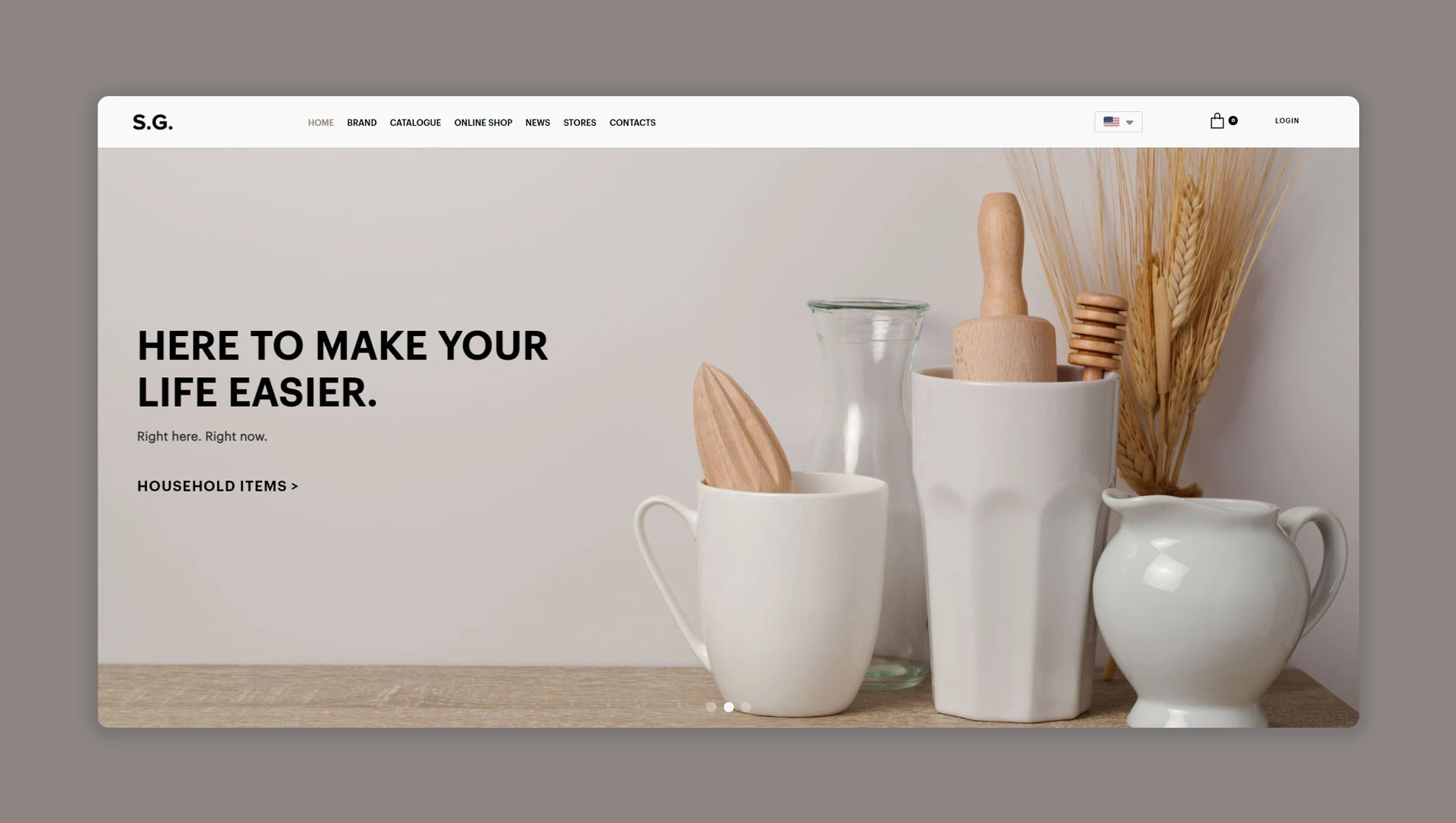 Clearly indicate which buttons and links are clickable, and make sure you can easily navigate back to the previous page if you've clicked on something by mistake.
Poorly Designed Shopping Carts
If you are selling something online, you know that your shopping cart is critical. Checkout should be seamless and smooth, but so should the entire experience of adding products to the cart, removing or adding to the number of items in your cart, and returning to the cart at a later stage.
Poor product options (adding/removing items), non-transparent shipping options, large obtrusive promo code bars, and a poor copy will increase cart abandonment.
Make sure that customers can choose products and easily navigate back to the shopping page before checkout and include a mini-cart that shows shoppers how many items have been added to their cart. Include important product information in the shopping cart product window, like sizing and color, so that shoppers can easily verify that they've added the correct items before checking out. You should also display information that could increase or impact sales, like how much the customer needs to spend to earn free shipping.
Messy/Complex Layout
Less is more when it comes to UX, and you need to keep consistency in mind. Using different fonts, colors and buttons might make you stand out as a designer, but customers can find it confusing. Use properly formatted, sparse text and consistent, uniform color schemes. This is even more important when you are designing mobile solutions viewed on a small screen. You should use minimalist, clean layouts and colors.
You should also apply these principles to the content on your site. Too much clutter can steer users away from what they are trying to accomplish on your site.
Overuse of Fancy Typography
Web design comes down to typography. Stylish, light fonts can seem elegant and clean, but they can also cause several problems. They are not very readable and might not render correctly on different display types.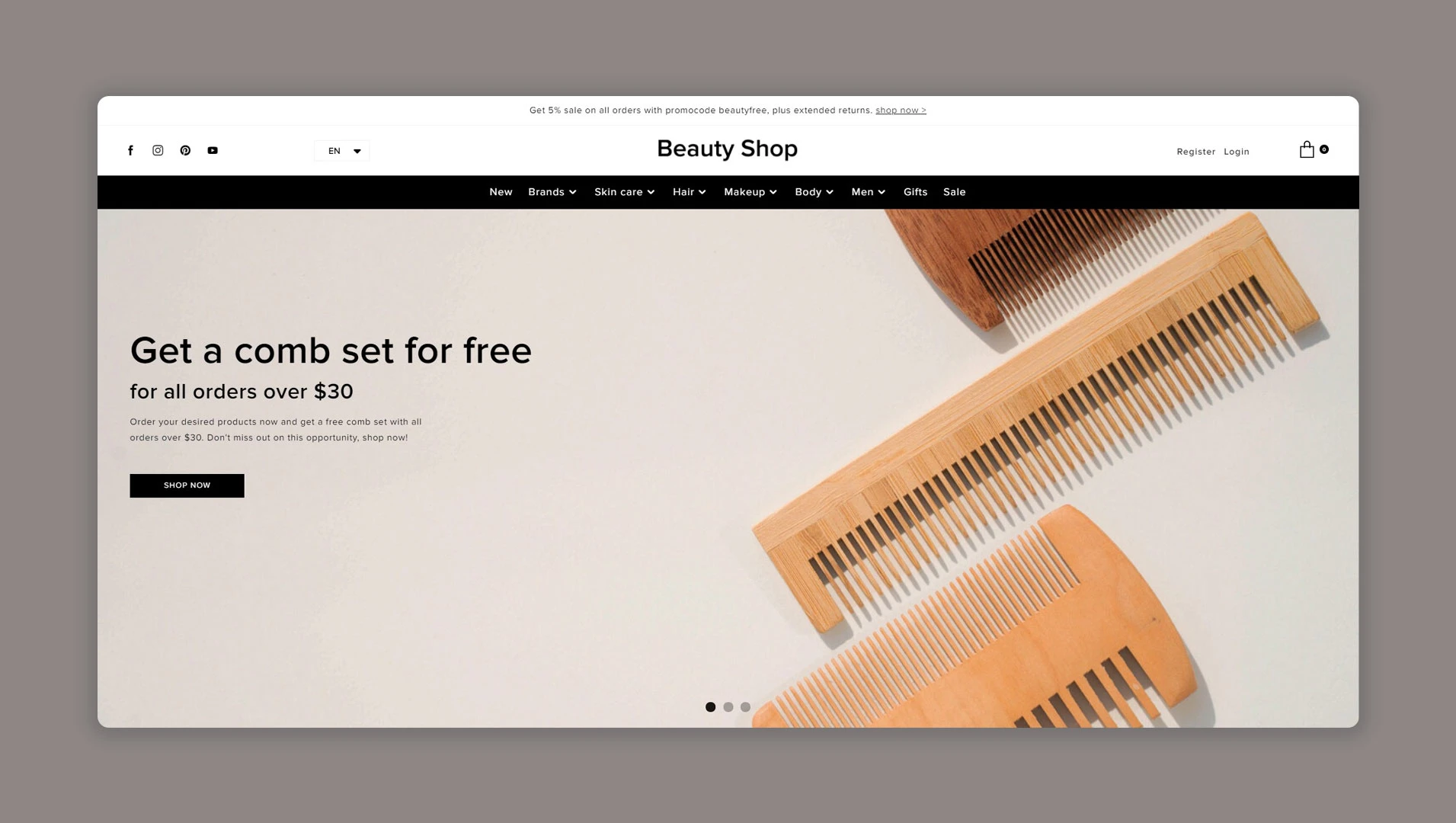 Fonts should be large and clear enough to read.
Your font choices should be practical, readable, and inclusive at all times. Low contrast text is an excellent example of popular design choices that lead to a poor user experience because it's harder to read.
When it comes to text length, less is more. Try to use clear headers and subheaders and keep your paragraphs short. Most users skim the headings to find what they are looking for as quickly as possible.
Hard-to-Find Key Details
According to research conducted by Ipsos, 49% of shoppers lack trust in online stores. It's safe to say that customers aren't eager to hand over their credit card information if they don't trust the look and feel of your site. If you don't include contact information or customer service information, customers won't trust your site because they may worry that there won't be any recourse for them if something goes wrong.
Keep your contact information and the link to your helpdesk in the header, sidebar, or footer. It's a good idea to include your phone number, email, and links to social media sites like your Facebook or Instagram.
Lengthy or Mandatory Sign-Ups
Mandatory log-in is a tricky subject that marketers and UX professionals often debate. On the one hand, requiring someone to sign up before using your site is a great way to convert leads by capturing their contact information. On the other hand, signing up for anything can be a real hassle for most of us.
These days it's far more common to give customers the option of using a guest account to check out since closing the sale is more important than capturing their email address. If you make it mandatory to sign up and sign in, make the process as short and simple as possible. Any form that is too complex and too long will most likely lead to customers abandoning the site altogether. That being said, stick to the most necessary information to complete the order and gather the required permissions for marketing and promotions.
It's also a good idea to ask for that information at checkout rather than upfront.
An Unresponsive Site
It has been said that 94% of people won't trust websites without a mobile version. It's hard to believe, but many sites still don't have a mobile responsive version. This is a surprising statistic since Google will penalize your site if you aren't mobile-friendly.
Remember that your customers will use many devices to browse your site, from tablets to phones to desktops and laptops, so the UX experience has to be as seamless and pleasant as possible on every device.
Optimize for slow computers and connections and make sure your designs render correctly across multiple browsers and devices.
Not Doing Your UX Research
Perhaps the most cardinal sin designers commit when it comes to UX is being overly confident. It's hard to say exactly what makes for a good user experience because it varies from person to person. Sure, there are tried-and-tested best practices to follow, but no one knows for sure. That's why doing your research is an integral part of your UX design process. Prototypes and concepts should be tested with real-world target users and your stakeholders, and you should take their feedback to heart.
You should also remember that perfecting your UI/UX design is a continuous process that will carry on long after you've launched. You'll keep improving and editing as you learn and grow as a site.
Verdict
What does good UI/UX design look like? Good user interface and experience are more than just combining the right colors, fonts, and graphics in an aesthetically pleasing way or logically arranging your site. Instead, it's about creating a clear path for someone completing a task or series of tasks with a specific purpose online.
To create a great user experience, you have to understand who those users are, their goals, and what they are looking for on your site. In many ways, UX is also a product of an online store. Your consumers have to buy into the concept and experience like they do with everything else you have for sale on the site. Likewise, a good UI captures the audience's attention and upsells your products and services through easy navigation and design and by building trust with your audience. If you can eliminate these common mistakes, your site - and sales - will take off.