Pinterest is on the rise, with many users flocking to the platform to categorize ideas, find inspiration and save concepts or things they like. With over 470 million active daily users, it's safe to say that you should definitely consider using Pinterest to your advantage if you're an online business owner.
With that being said, we have also acknowledged the importance of this platform; Ucraft now enables you to add Pinterest Tags to your retargeting ads, allowing you to engage with the platform on a deeper level. Tags allow customers to create Pinterest ads, retargeting customers that have engaged with your eCommerce store previously.
But first, let's delve deeper into what Pinterest Tags are and how they can help you better understand your target audience and track key metrics.
Pinterest Tags: What Are They?
A tag is a snippet of code embedded in your website. This analytics tag uses data to build audiences for advertising based on actions they've taken on your website, e.g., clicking on an image of a pair of boots, shopping for children's toys, or reading a blog article.
Your Tag enables you to advertise on Pinterest to visitors that have already engaged with you (through a process known as remarketing). You can also use Pinterest analytics to track your data to let you know how much money each ad is bringing in.
By using a Pinterest tag, you will be able to track what users do after they've clicked on your Pinterest ads (or Promoted Pin). It doesn't just count the ad clicks, and it lets you see how much money they've spent in your store as a result.
What's more, there's no coding knowledge required! We'll show you how exactly to integrate it with your Ucraft site so you can run great Pinterest ads.
What Your Tag Shows You
Your Pinterest tag will show you:
When a visitor lands on the page (Page Visit)

When a visitor browsers products from a specific category as a result of your ad (View Category)

When a visitor adds a product or products to their cart (Add To Cart)

When a visitor starts checking out a product (Start Checkout)

When a visitor completes their purchase (Checkout)

When a customer uses the search box to find something in your store (Search).
You don't have to kick off your Pinterest advertising campaign right away. You can use your Tag to gather insights and build a target audience before spending a dime on advertising or brand awareness.
Why Advertise on Pinterest
Many marketers neglect Pinterest to their detriment. While it doesn't rank as high as Facebook in terms of active users, Pinterest is still one of the world's most popular social media sites and a great way to generate brand awareness.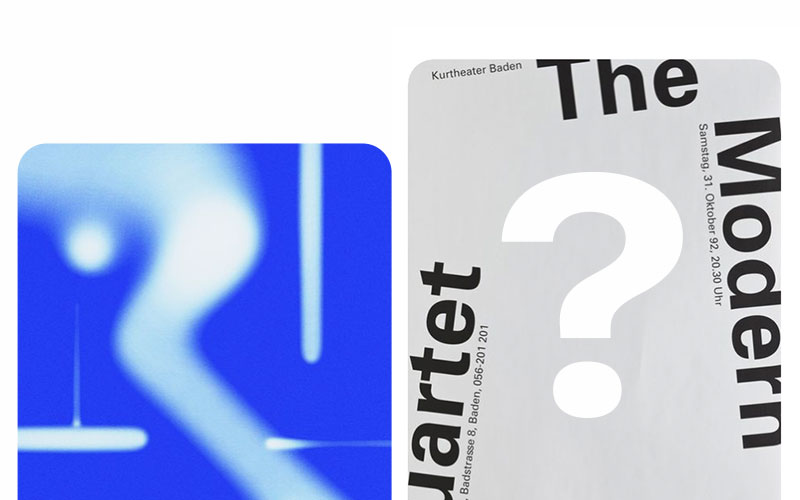 Reasons to use Pinterest for Marketing
If you are wondering why you should add Pinterest to your sales funnel, we've broken the answer down into a few compelling reasons:
Pinterest is Huge - and It's Growing!
Pinterest has 478 million monthly active users, and its user base is growing, charting a 19.5% growth in less than a year. While much of their development is international, US users are still growing at about 9% every year. You can build a great target audience here.
It's the Perfect Platform to Reach a Female Demographic
Pinterest has double the number of female users than male users in the United States, while six out of ten global Pinterest users are female. Women also create more pins and feel more of an emotional, aspirational connection to Pinterest. Men use their pins more practically as a visual bookmarking tool. Don't worry if your audience has a male skew; their male demographic grows 40% year-over-year.
Pinterest Searches are Unbranded
Nearly all Pinterest queries are unbranded, which means that customers use Pinterest for brand discovery and inspiration. Almost 77% of Pinners have discovered a new brand or product simply by browsing Pinterest. Your pins are robust, whether you use images or video.
Pinterest Advertising is Great for Specific eCommerce Platforms
According to the Global Web Index 2021, most people use Pinterest to look for home decor and design inspiration, followed by fashion, health and fitness, and wedding planning.
If your eCommerce store or website focuses on any of those niches, Pinterest is the perfect marketing tool to build awareness.
Pinterest Ads are Great for Global Reach
While the social media platform is based in the USA, more than half of all Pinners reside outside the US, gaining rapid traction worldwide. If you want to reach an international market, Pinterest Ads are the way to go.
Pinterest Ads Drives Sales
82% of active Pinterest users have bought products based on the content they've seen on the platform. It doesn't matter if you own a mom-and-pop store selling crafts or niche goods that aren't well-known; you will find an audience on Pinterest for your products regardless. Pinners are interested in new things and trying fresh products, and you can successfully convert a user into a customer with a Pinterest ad.
Pinterest Ads Best Practices
Having looked at Pinterest's demographics and potential to reach millions of global users, there is massive value in running your ads with a Pinterest tag. If you decide to run Pinterest adverts, make sure to follow these best practices to keep your audience and their stage in the buyer journey in mind.
Target Discovery Phase
As mentioned before, Pinterest users are in the early knowledge-seeking phase, conducting a visual search. By crafting your strategy accordingly, you can target customers in their buyer journey's early and impressionable stage and then use upsells and cross-sells on different platforms.
Keep It Visual
Pinterest is, by nature, visual. You have to use clear, Pinterest-optimized images featuring the benefits of your product in one way or another. Pay attention to the aspect ratio and max-width allowed for the various ad formats. You should use:
vertical images

2:3 aspect ratio

punchy text (4-5 words)
Remember that Pinterest is small, but it drives 33% more referral traffic than Facebook does! It's worth investing in some graphic design/photography skills to make the most of Pinterest.
How Do I Add a Pinterest Tag to Ucraft?
Now you know the reasons you should use Pinterest, as well as the best practices, read on to find out exactly how to add a Pinterest tag to Ucraft. You can integrate Pinterest directly with your site in just a couple of clicks, and the process doesn't require any coding skills. Start by creating a Pinterest business account and verify your website.
Log into your Pinterest Business Account and go to Ads > Conversions.

Choose to Create a Pinterest Tag and use the Done button to confirm the tag creation.

Select the name of a Pinterest Tag from the list and copy your Unique Tag ID.

Go to your site's Edit Mode > Dashboard > Site Settings App > Code Injection and paste the code in the Pinterest Tag Section. Click Save.
You can check whether you've installed the Tag correctly by downloading the Pinterest Tag Helper in Chrome. This will show your Tag status on a webpage.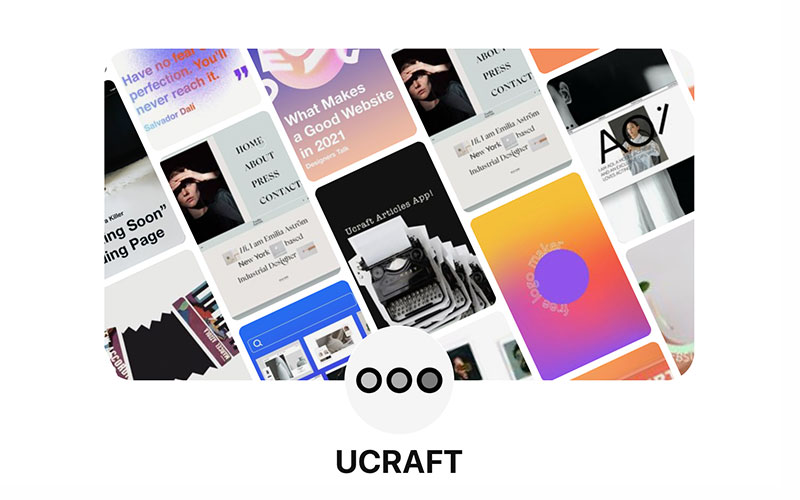 How to Advertise with Pinterest
Now that you've created your Tag, you can start advertising and remarketing.
Setting Up a Marketing Campaign
1. Choose Your Campaign Objective
Visit ads.pinterest.com and choose your campaign objective. You can select a goal based on your unique requirements:
Traffic
Choose this objective if you want to drive traffic to your site. You will pay for every Pinner that clicks through to your site.
Brand Awareness
This objective works well if you want broad exposure to your site, especially if you've just launched. You will get charged for every 1,000 people that see your advert. You can always pay for impressions on Autoplay video ads.
2. Determine Your Budget
Add your campaign name and set your daily and lifetime spending limits. If you are using carousel ads, enable that option. You can also choose an ad group or several ad groups with different budgets for each.
3. Pick Your Audience and Placement
You can target your perfect audience based on gender, location, language, or device. You can choose to appear in Browse or Search results placements.
As a guideline, browse placements will end up in the home feed and related pins (e.g., an interest like Fashion). Search placements perform well with keyword targeting, and you appear in the search results.
You can also add interests and keyword targeting to make sure that you target relevant searches. You can format your keywords to indicate a broad match, phrase match, or exact match.
You should also include the negative keywords for searches and product pins you don't want to appear in. For example, if you run a bridal boutique, you don't want your ads appearing in searches for Worst Wedding Dresses, Bridezillas, or Wedding Dress Fails!
4. Set Campaign Duration and Optimize
Next, select the start and end date of your campaign along with your daily budget. Set a maximum bid for your ads. It can be any price you like but must be higher than $2.
Once you've set up, you can monitor your campaign performance from the Analytics section of your Pinterest Ads manager dashboard.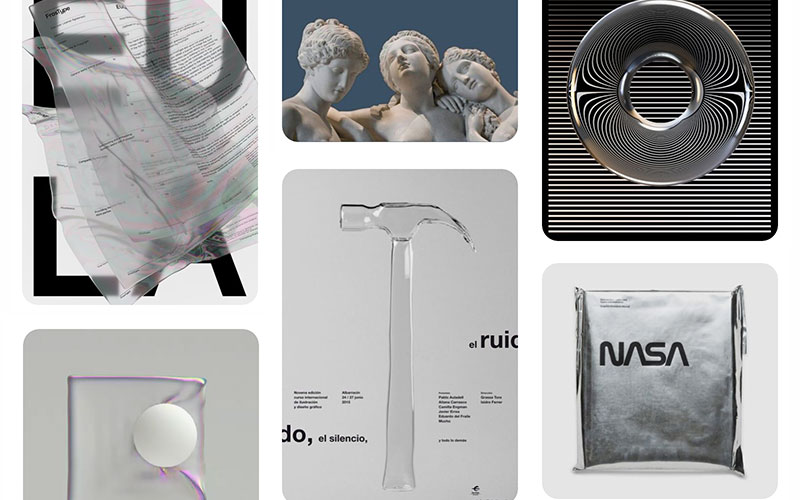 Setting Up A Remarketing Campaign
If you work in online sales, you know that your customers won't necessarily purchase their first visit to your store. But once they've left, you can try to get them back through remarketing.
1. Target Visitors
Go to your Pinterest Ads Manager > Ads > Audiences. Create an Audience and choose Visitors who went to your site. Use your Pinterest Tag to remind past visitors to come back.
Choose your Pinterest Tag from the List and set up your audience. You can set other parameters, e.g., only targeting visitors who have browsed your site recently. You can also exclude URLs (for out-of-stock Products) or Tag by events (e.g., incomplete checkouts).
A minimum audience size of 100 people is required. Click Create, and you're good to go!
2. Target People Similar to Your Customers
Your Tag enables you to target customers that are similar to your existing audience. You do need to have a source audience in place before you can use this strategy.
You can create a new audience by going to your account, selecting Ads and Audience > Actalike. Select a source audience you would like Pinterest to use, e.g., visitors who completed a purchase. Choose the size of the audience and hit Create to start your ad campaign.
3. Track Your ROI
Once your campaign is running, you need to know if it's working!
Go to your Pinterest Ad Manager > Ads > Reporting to view your ad performance and how much money your campaigns have earned, and the cost per acquisition.
Your Tag will also help you determine which ads are the most effective. Take advantage of what you've learned to modify your next campaign.
You'll also see your Impressions, Clicks, Click-Through Rates, and Return on Ad Spend.
The Pinterest Ad Format
Your ad campaign type will determine your ad type and available placements on the platform. There are a few to choose from:
Promoted Pins appear in the Home Feed. They look like regular Pins, but they are boosted for broader reach on the platform. They behave like other pins and can be pinned to boards or commented on.
Promoted Carousels feature two to five images that can be swiped through. Each card in the carousel can feature different images, titles, text overlay, and descriptions.
Promoted Video Pins are similar to Promoted Pins, but the static image is replaced with video. The video will play by itself as soon as it's 50% in view. Promoted Video views will be tracked.
Buyable Pins are shoppable. They are tagged with white dots that are clickable and link to product information. If you have recently done a Christmas catalog shoot, you can tag every item and decoration with a dot so that customers can buy the items curated on the image.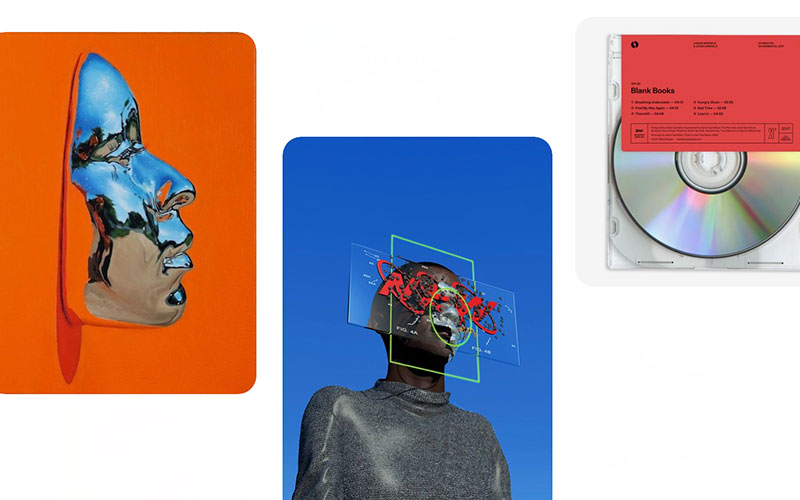 How to Create Great Pinterest Ads
Now that you're ready to launch your Pinterest ads, keep the following in mind:
Keep Your Promoted Pins Mobile Friendly
Most Pinners use mobile devices to browse, so use high-resolution, vertical images for pins. Always stick to Pinterest's specifications to prevent your Pins from distorting. Stick to the ad format they recommend.
Lead With a Hook
Prioritize the first 30-60 characters in your pins in your descriptions. Lead with your hook – why should people visit your store or buy the product? Remember to include your site or brand name in the hook for your pin! Always use your hashtags and keywords in every pin.
Don't Use a Hard Sell
Don't use direct sales lines or try to convince others that your brand is the best. When it comes to Pinterest - show, don't tell. Use beautiful images and speak to the lifestyle audience. Your call to action shouldn't be pushy – it should be enticing. Try to tell a story with your campaign.
A line saying, How to Beat the Winter Blues with Your Wardrobe Choices, will engage your audience much better than one that tells them, ACME Clothing has the Best Sweaters on the Market.
Remember that Pinners are Planners
Pinners like to plan far ahead. Begin your promotional activities three to four months early if you want to promote your site using holiday or life events using a pin.
If applicable, post lots of how-to videos and articles using Pinterest Ads. Pinners love crafting and DIY projects and will save them constantly.
It's over to you.
You've already created a beautiful website using Ucraft. Now you can get the word out using Pinterest ads and your new tagging capabilities.
If you have any questions on setting up your Pinterest ads and tags, contact us via the Live Chat box on the lower right corner. We're happy to help you get your Pinterest ads going!