Telemedicine and remote consultations are on the rise following the COVID-19 pandemic. Doctors and other medical practitioners will have to step up their game (and their online presence) by creating accessible and informative websites to guide and inform patients. Since online doctor consultations are expected to grow 72% by March 2024, the demand for medical office website design will skyrocket accordingly.
Luckily, great web design for doctors, dentists, and other practices is easier to achieve than ever before. The availability of professional, eye-catching, and easy-to-implement healthcare website design templates means that anyone can create a personal and engaging website in minutes.
Why Do Healthcare Professionals Need Websites?
As a doctor, dentist, or any other medical professional, most of your time is spent consulting with patients, and it's easy to forget that you are operating a business - and every modern business needs a website.
Your website is an essential resource for your existing patients and a marketing tool that you need to use to sign up new patients and keep the practice going. After the pandemic, many patients become more familiar with remote consultations. They are convenient, prevent contagious diseases from spreading, and allow doctors to help more patients by saving time! Even if you don't offer video consultations at the moment, patients look to their doctors for advice and support, especially these days. Your website can make it easy for patients to book appointments, get in touch for advice, or find important, life-saving information.
You can also use your site to draw new patients to your practice, especially if you have acquired a new specialization in a field that you aren't yet known for. Creating a keyword-rich and easy-to-navigate site is the best way to find new patients and grow your business.
As a medical professional, you already know that not every condition requires urgent care or in-person consultation. By using FAQs and information that can help patients determine whether or not they need a face-to-face consultation, you can eliminate unnecessary visits and reduce the number of irrelevant phone calls the practice receives.
What Makes a Good Medical Website?
Good medical practice web design principles are all about simplicity and navigation. Patients need to find what they are looking for as soon as possible. Your site should contain all the most important web pages, including clear contact information, a Google map with your location, and some information about yourself. This could include a professional bio and headshot, as well as a list of services you provide, whether or not you accept medical insurance or are a cash-only practice, and COVID-19 protocols. You can also include PDF copies of paperwork/forms that patients need to fill in to save time and reduce the number of people in the waiting area.
Healthcare Web Design 101
Standard web design principles apply to medical websites as well, so don't be tempted to overcrowd your site with too much information or to use medical jargon. You can convey messages that inspire trust and communicate the level of care you provide by using the right imagery and content. Here are a few tips to consider:
Keep The Site Clean and Organized
Remember that your patients may access your site via their mobile devices, so optimize your website for smaller screens. Long-scrolling homepages with quick links and bursts of information can help patients easily read and process the content. Keep the most important links within the header for quick access to relevant content. You should also enable visitors to use a click and call function on the site to get in touch immediately if they need to. (Don't worry about developing multiple versions of your website - builders like Ucraft will optimize your design for mobile use automatically).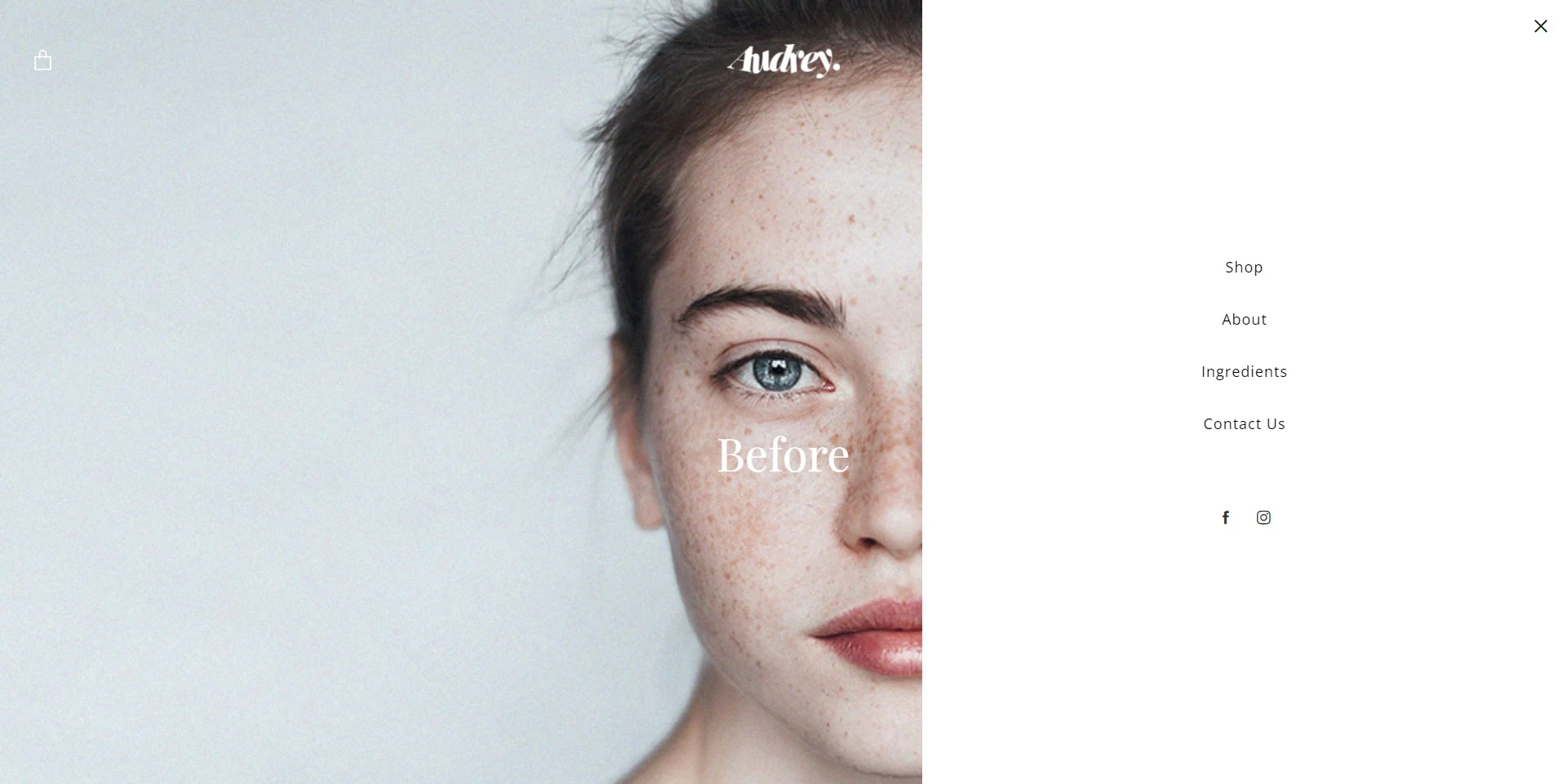 Image: Example of a clear navigation menu
Share Useful Content
Ideally, you should be publishing regular blog posts relevant to your patient base. Providing interesting content about new treatments or outbreaks in your local community or even handy tips about vaccinations and self-medication can boost your SEO and attract new patients. It's also a great way of positioning yourself as a medical leader and expert in your area of specialization.
This can include:
Skincare clinics posting recipes for home-made face masks and cleansers that really work;

Cosmetic clinics explaining the benefits of a new technology/treatment that has become available in the local area;

Weight loss doctors posting tips for staying disciplined during the holiday season;

Pediatricians posting warning signs for scarlet fever, rotaviruses, and other diseases that might be doing the rounds;

A GP posting tips that help patients get the most from their consultations.
You could also create a Q&A section covering the most frequently asked questions patients may have. This will help free up your phone line and put fears at ease from the start!
Keep Navigation Simple
Your navigation structure should always be as simple as possible. If visitors can't find their way around your site - especially if they are worried about a medical condition that may or may not require urgent attention - they will become frustrated and go straight to a competitor site.
Your menu should be well-designed and placed in a visible position (usually the top-right corner). This menu should display your most important pages and use a hierarchical structure to keep them organized. While every practice will have different pages, you should include a Contact Us page, an About Us page, and a list of Services/Treatments. Make sure that the titles are clear and self-explanatory.
Always include call-to-action buttons on the site that lead clients to high-priority pages, like appointment booking pages or contact information. Website design for hospital sites may also include volunteer or donor links on the home page. This increases the odds of someone taking action, like booking an appointment or signing up for a newsletter.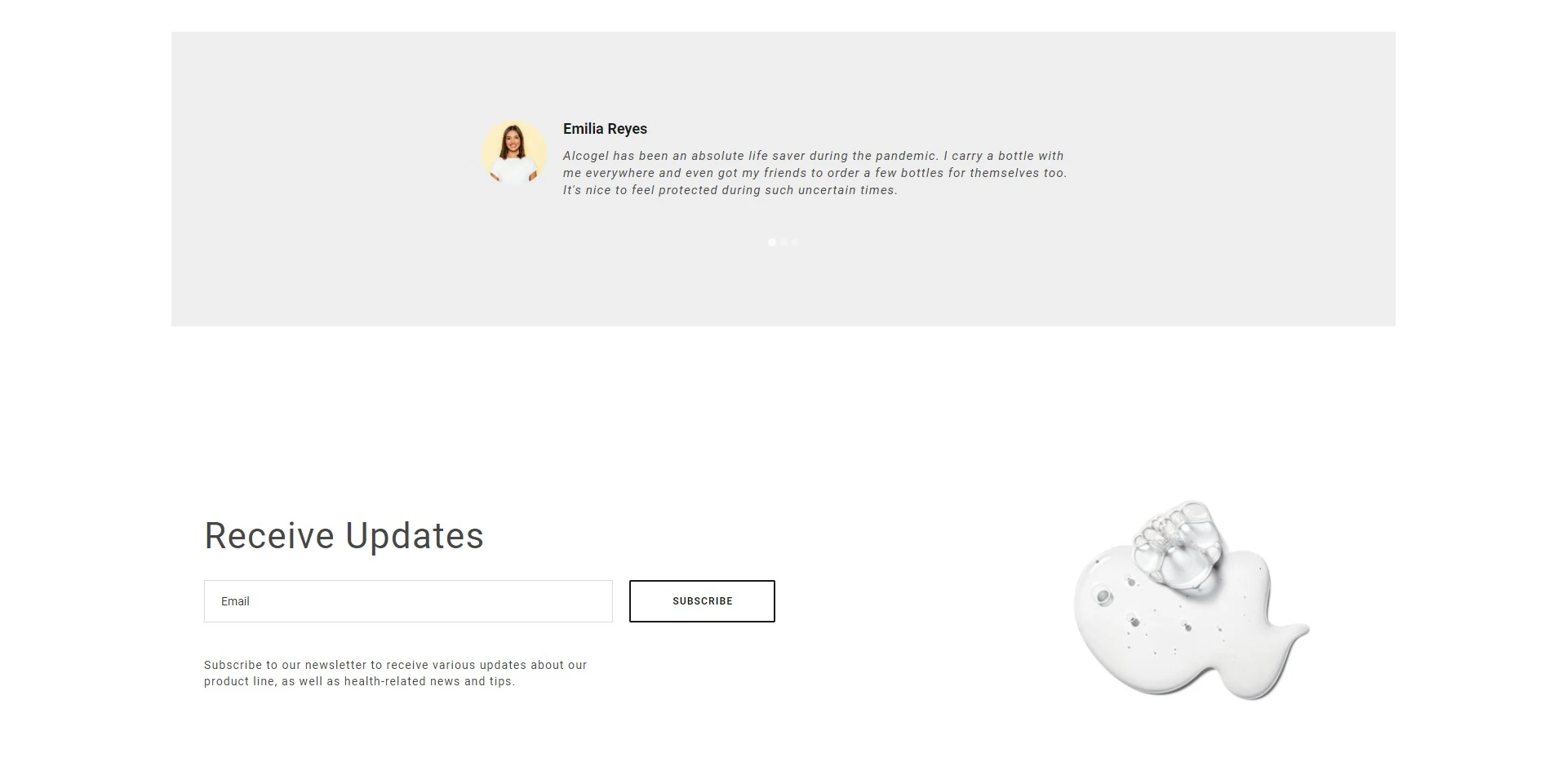 Use High-Quality Imagery
Patients want to be assured that their medical queries will be treated with confidentiality and thoughtfulness. Images are a great way of building your reputation as a caring and professional practitioner. They are more engaging than text and communicate a lot more. Use high-quality, professional photos that align with your brand and practice. You can also share pictures of the practitioners so that patients know who they will interact with. It's a great way of adding a relatable human element to your site.
Try to use a combination of original images and stock imagery. Stock images may look more professional, but they're not relatable. Using photographs of your own practice helps patients mentally prepare for an appointment and will help in boosting your credibility. Just make sure to avoid using photographs of patients unless they have provided their consent. Images shouldn't distract patients from critical information or obscure important content/navigation buttons. If you want to display several images, try using a carousel.
Determine Your Brand Messaging

What makes your practice different? Spend a little time determining what makes your practice unique, and then craft the copy and select images that support that message. You need to position yourself clearly against your competitors.
You can use several design elements to convey your message, including:
Consistent, clear color scheme. Your color scheme will say a lot about your practice. A pediatrician can get away with Comic Sans and loud primary colors, but an oncology clinic should build trust with clean and neutral colors.

Simple fonts. Fonts should be easy to read. Don't use too many different fonts - it can make the site seem untrustworthy. Try to use one font for a header and another for body text.

Logos and images. You should pick visuals that relate to your practice and image. A cosmetic practice may want to convey a relaxing spa environment, whereas a research lab appears sterile and professional. And if you don't have one yet,

create your own logo

.
All of these elements will tie together to create your brand image online.
Best Healthcare Website Designs
Ucraft has a wide variety of professional medical website design templates that incorporate these best practices, including a skincare clinician template and a medical retail site. You can modify these templates with your own content, including images, copy, pages, and logos, to make it truly your own. However, we have many other templates to choose from, so the choice is yours!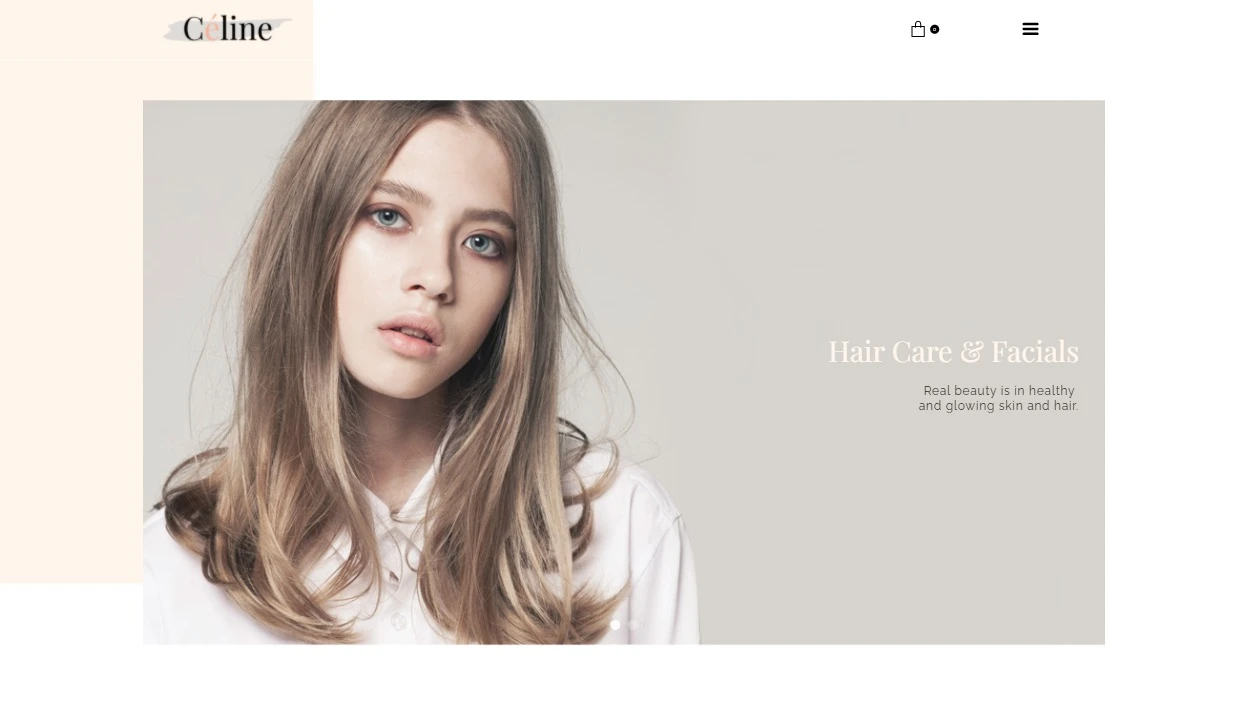 Building a medical website doesn't have to cost an arm and leg, and it doesn't have to be a time-consuming process. You can use a website builder to create professional websites in minutes - no coding or design skills are necessary!
Make sure to keep the site clean and simple, placing the most important links front and center. Remember, patients want to access information quickly and intuitively, right away.
With all that said, why not start building your website now?