By now, you've probably heard about the exciting ways AI is transforming the world. From improving business operations to enhancing our everyday lives, AI quickly becomes essential to modern society.

If you're a business owner, you're always looking for ways to boost productivity and stay ahead of the competition. Well, we've got some excellent news for you - our list of the best AI tools for better business performance is here to help. You can optimize business operations and management to incredible levels with AI technology.

These tools can optimize your marketing, website creation, design, and SEO activities to new heights. And the best part? They're incredibly user-friendly and easy to implement.

We know that there are a lot of AI tools out there, but we've done the research for you and narrowed down the list to the cream of the crop. That being said, why not dive deeper into the world of AI and see what it can do for your business? Let's start!
Optimize Your Business With the Power of AI Tools
There are many things to keep track of when running a business, especially when it comes to small businesses with a limited number of employees. Using AI tools can work wonders.
Adext AI - Best for Running Social Media Ad Campaigns
Wouldn't it be nice to get maximum conversions through advertising while saving money and time? Adext AI allows you to set up targeted ad campaigns on platforms like Facebook, Instagram, and Google Ads.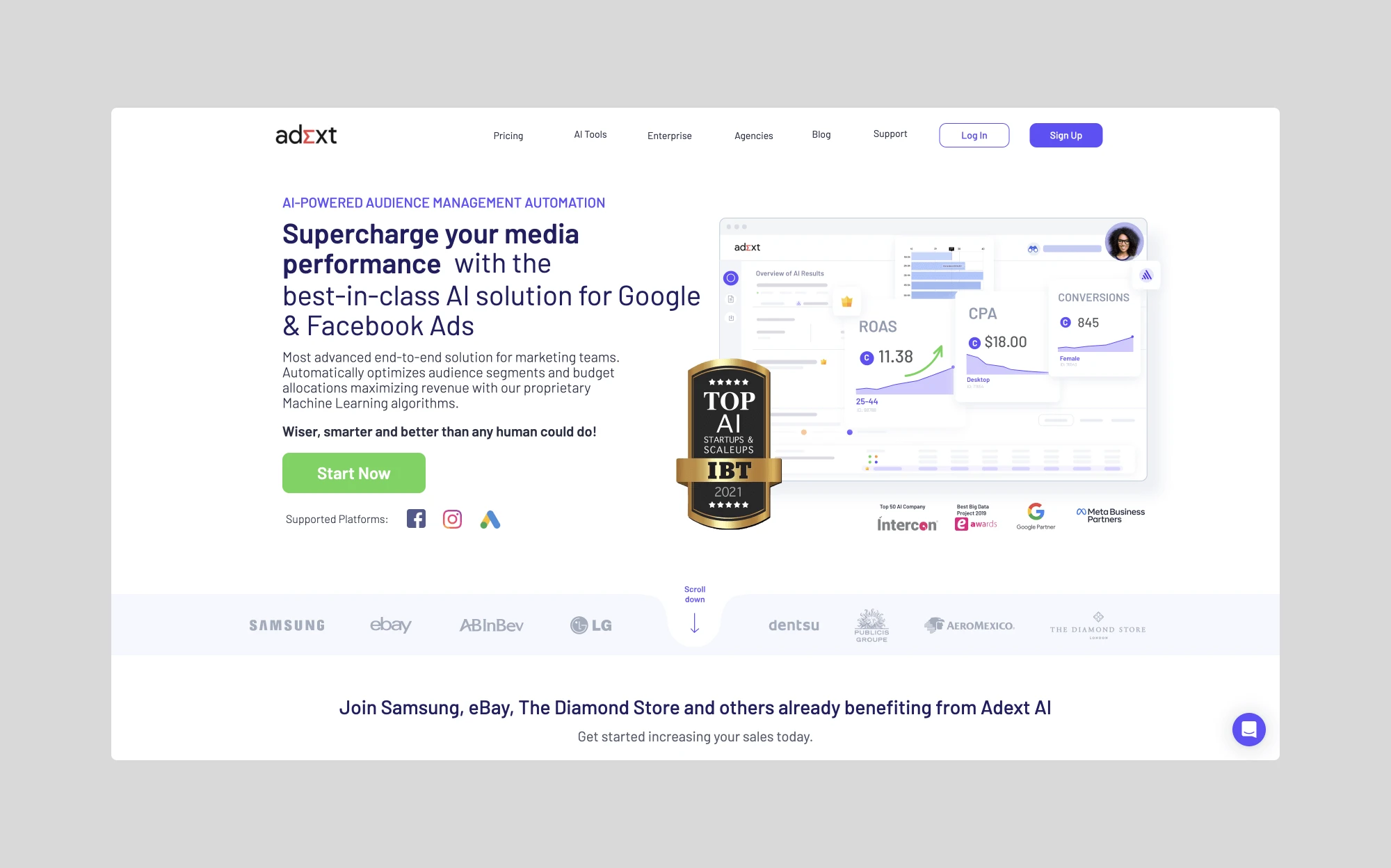 Here are the services this platform offers that make it the best AI marketing tool:
• Automated campaign optimization across multiple platforms;
• Predictive targeting to maximize results;
• Real-time analytics and reporting;
• Automatic creation of ad copy and visuals;
Three pricing models are available, along with customized plans and pricing options.
Stockimg AI - Best AI for Generating Images
Tired of spending hours creating the perfect logo or book cover? We feel your pain, but luckily, there's a solution!

Stockimg is a fantastic platform that uses AI to create stunning visual content in just a few clicks. You can create anything from logos and book covers to stock photos and posters, all in just a couple of clicks.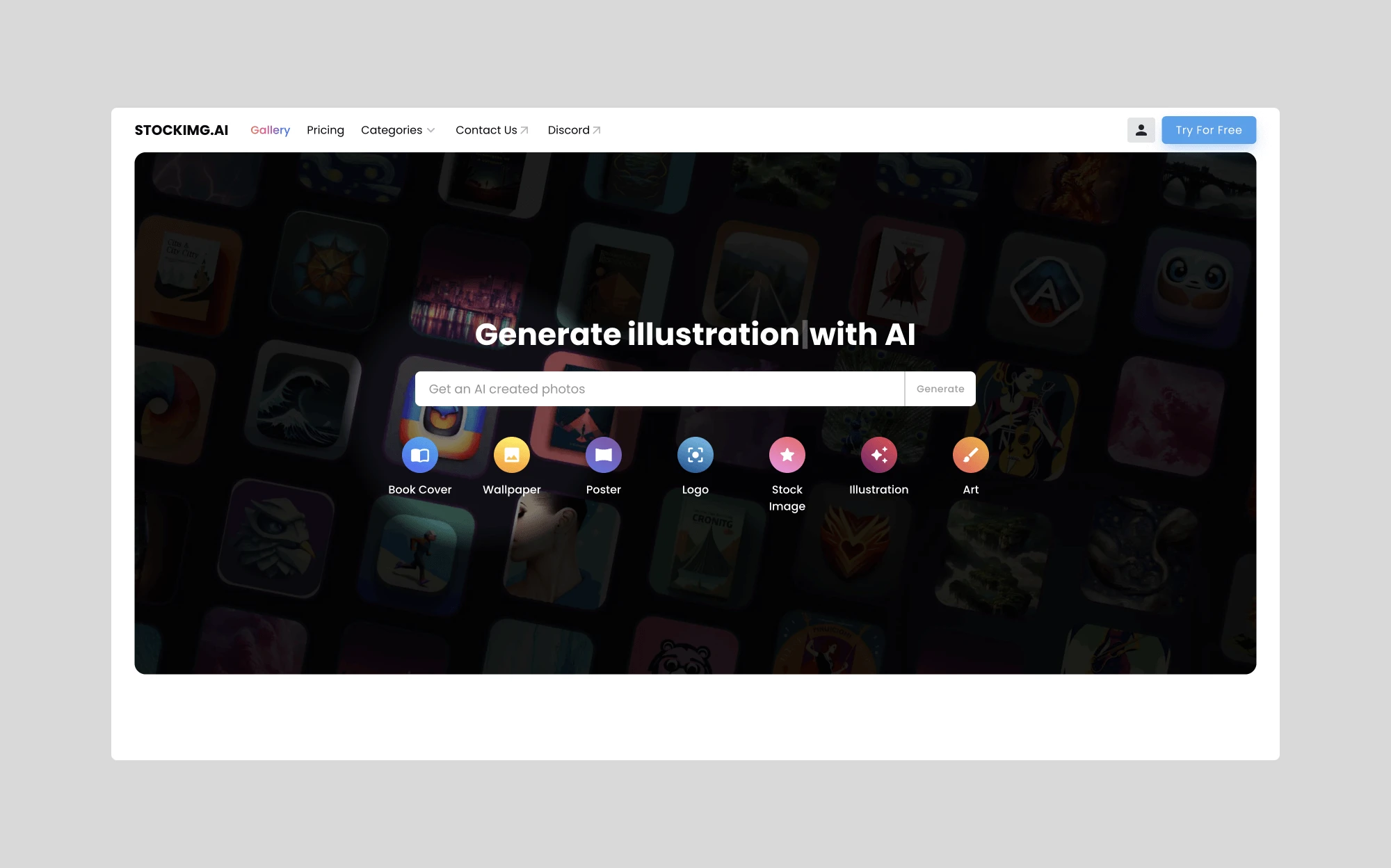 Thanks to its advanced AI technology, Stockimg can generate professional-looking images with beautiful lighting and styling. All you have to do is write a detailed prompt and click "generate." Within a minute, you'll have a stunning visual that is perfect for your website or project.

And the best part? You can try it out for free! The free trial allows you to access all features, including one image credit, AI upscaling up to 4x, and image history.
Snyk Code - Software Development AI Tool
Did you know developers often spend around half of their time debugging programs? That's a lot of valuable time that could be spent on more creative aspects, like developing new features and expanding offers.

That's where Snyk Code comes in. The powerful tool scans your code for potential issues like code smells, security vulnerabilities, or performance glitches, so you can quickly identify and fix problems. And when the tool has been launched, you'll save time locating and fixing bugs.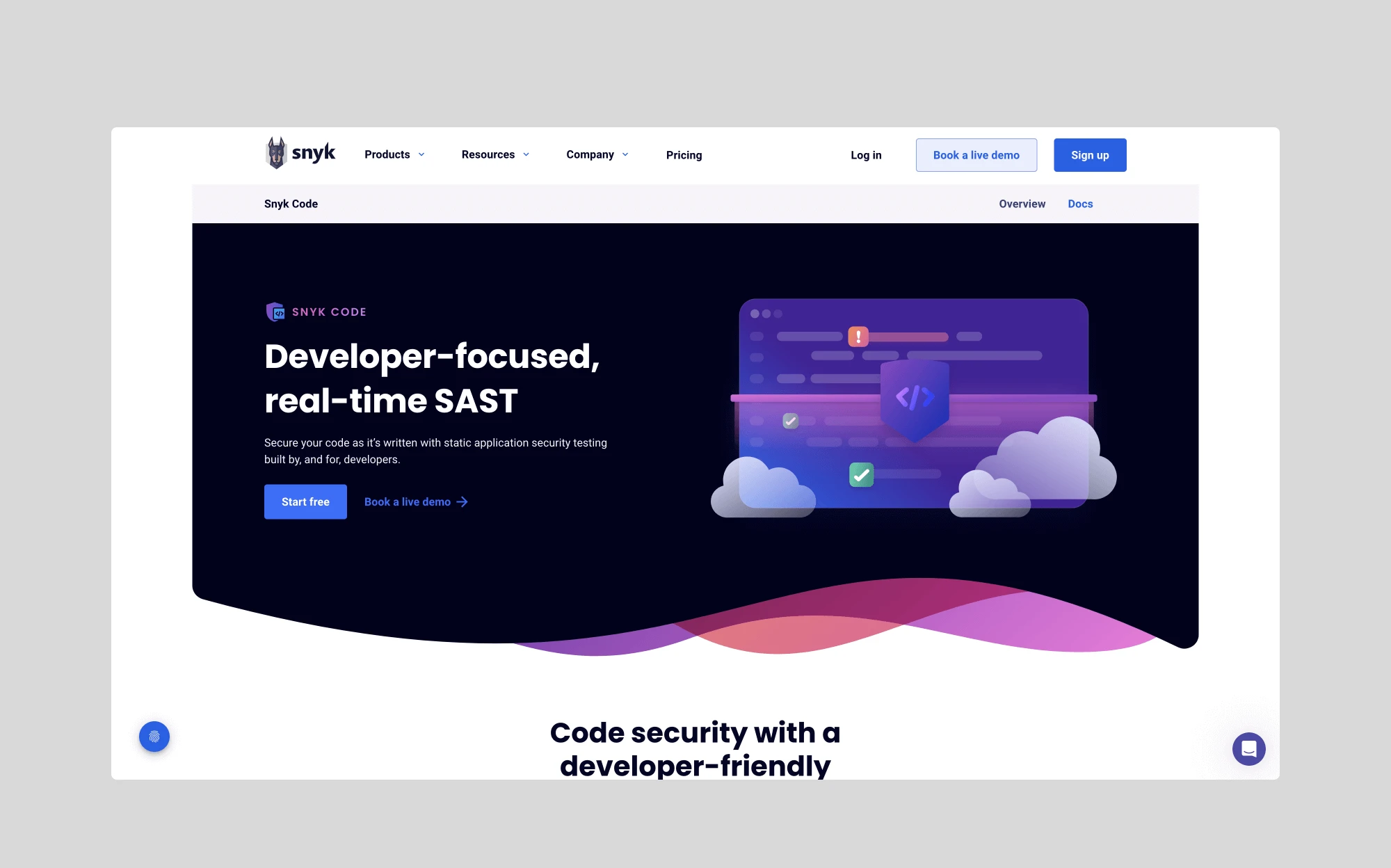 Moreover, Snyk Code doesn't just point out the problems; it also provides coders with guidelines for fixing them. This is possible thanks to their vast security knowledge base, which can help you improve your coding skills and create more efficient, secure code.

The tool also integrates seamlessly with platforms that programmers use to build their codes, like GitHub, Bitbucket, Azure AD, Docker ID, and more.

And the best part? You can try out the software for free! While there are restrictions on the number of tests you can perform each month, the premium plan offers unlimited tests for even more comprehensive coverage.
Clipdrop.co - Best AI for Automatic Picture Editing
ClipDrop claims to be "the Ultimate ecosystem of apps, plugins & resources for all creators, powered by artificial intelligence." This tool is also available as an app for both Android and iOS platforms.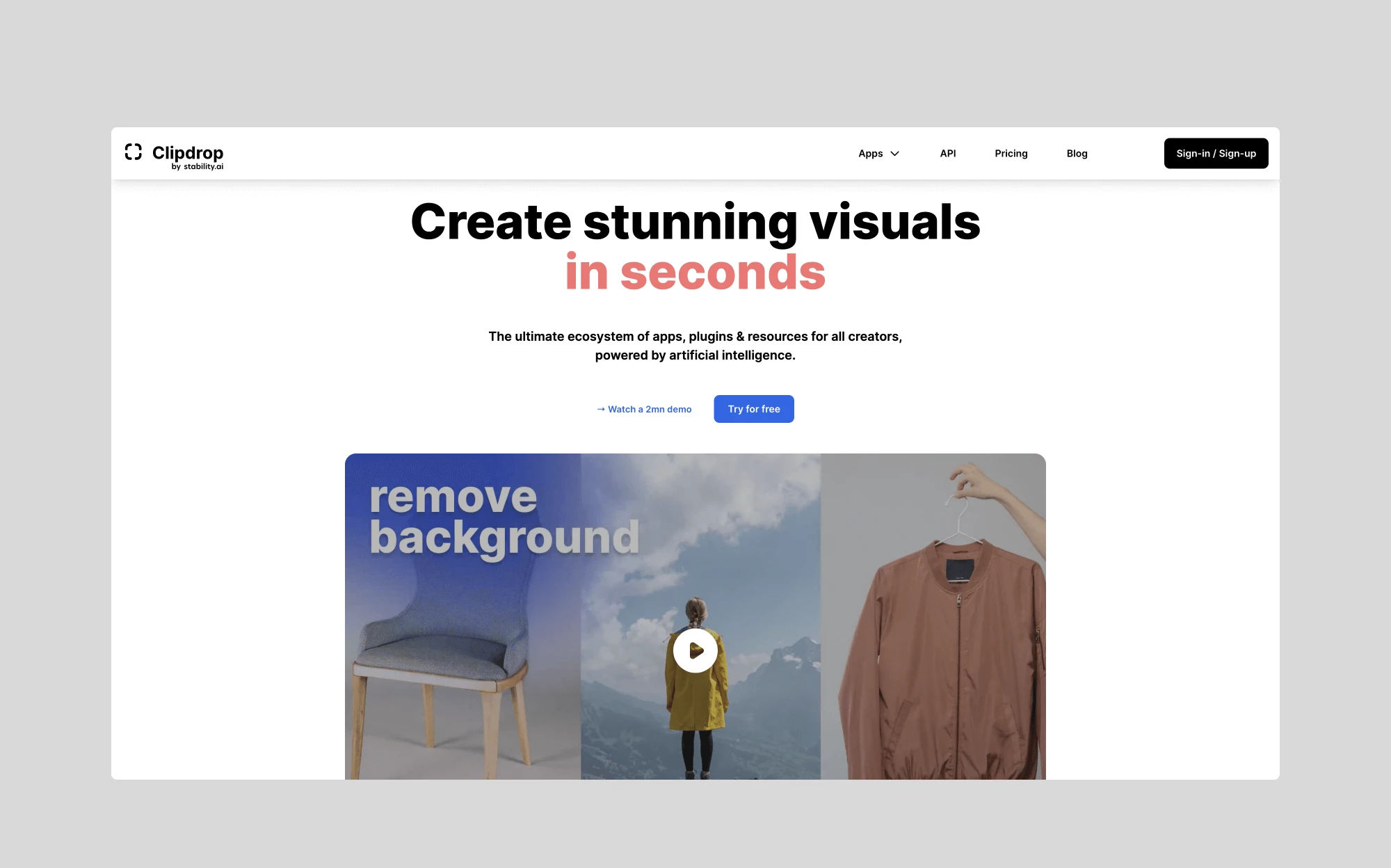 ClipDrop provides you with advanced and actionable solutions for common editing problems. With this sophisticated AI tool, you can remove texts, objects, people, or backgrounds, adjust light, or effortlessly upscale an image.

It even allows you to take real-time photos on your Android or iPhone and paste them directly into photoshop. Sounds like magic, no? But yes, ClipDrop has made this happen by combining art AI and network communication to create a revolutionary workflow.
Rationale - Best AI Decision Maker
Making a decision is probably one of the most daunting tasks in an organization. You first need to figure out the possible consequences and then decide.
But when you have a lot on your mind, it can be challenging to figure it out. Fortunately, Rationale can help ease some of the decision-making burdens by presenting you with different aspects of your decision.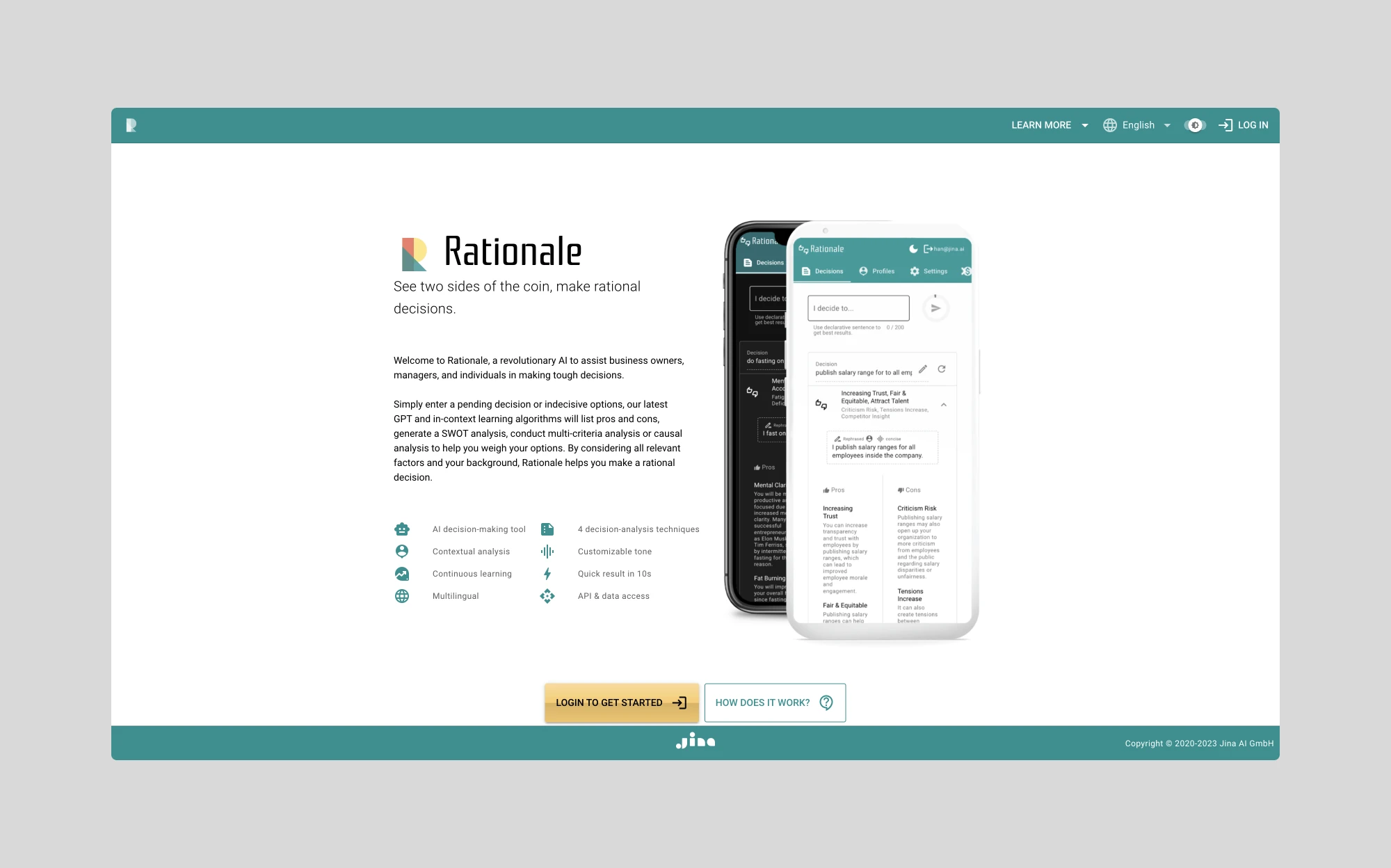 The tool's purpose is to help you make better choices. It does so by using a unique algorithm to conduct a multi-faceted analysis of a choice or resolution.

The user-friendly platform lets you conduct these within minutes. For the extraordinary USP, Rationale could be the best AI tool for small businesses, managers, and individuals to make the right decision.
ChatGPT - Top Tier Research Tool
Needless to say, ChatGPT has taken the web by storm. It's one of the best free AI tools and can help users save up to several hours on research. However, its database has only been updated to 2021, so it cannot help with recent affairs.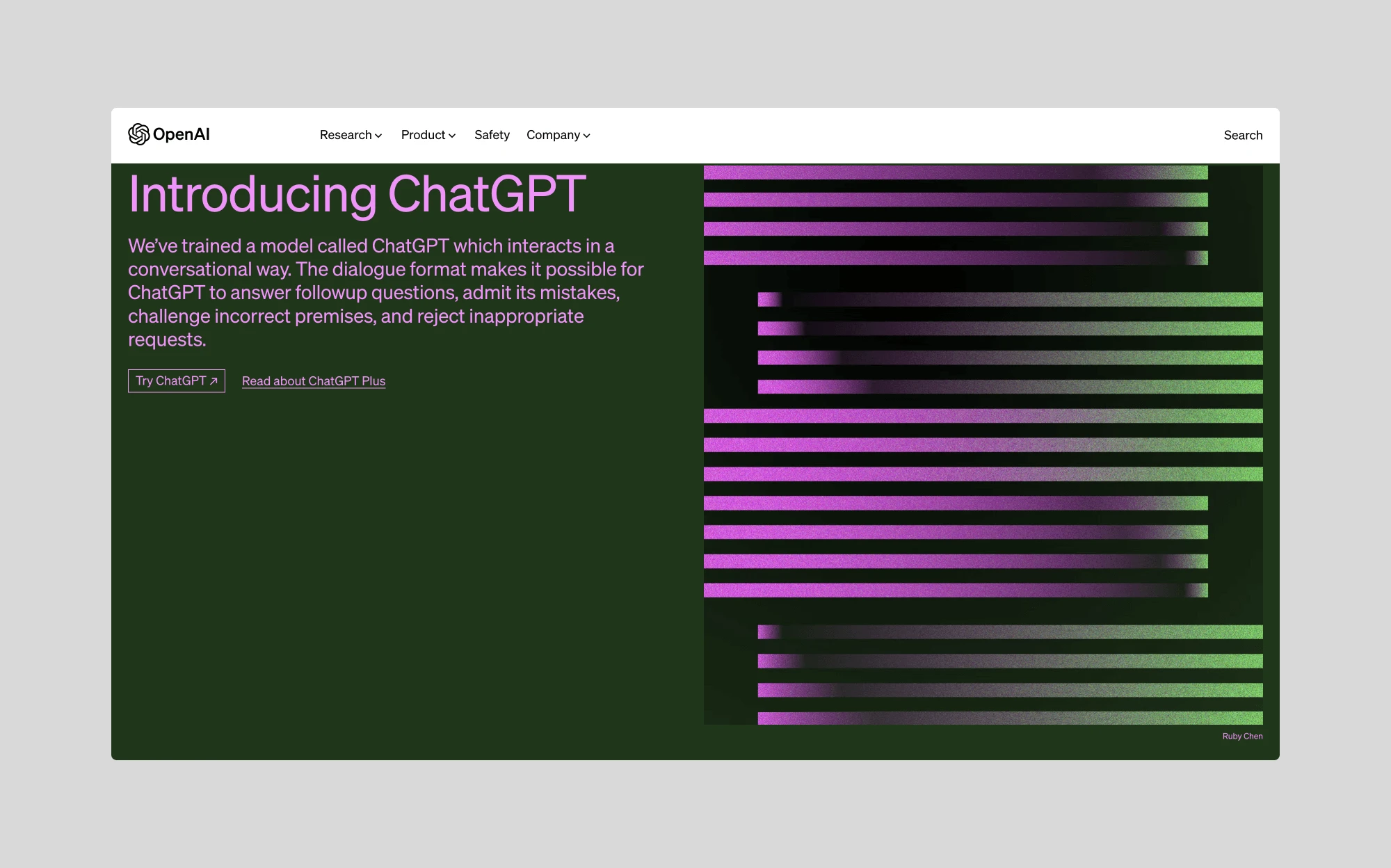 The tool is built on an AI-powered language model, and its vast database of diverse resources means that it can draw quick answers on an enormous range of topics. One of the best things is that the tool offers straightforward answers to complex questions, making topics much easier to understand.

Content marketers, in particular, will find ChatGPT a valuable tool that can boost research efficiency and generate content. Businesses can also use it to create chatbots and virtual assistants to improve customer service.
CopyAI - For Textual Content Generation
CopyAI is one of the best AI tools for content writing. It allows you to generate social media posts, ad copies, blog posts, email subject lines, and product descriptions. You save valuable time, resources, and energy while creating high-quality content regardless of your industry.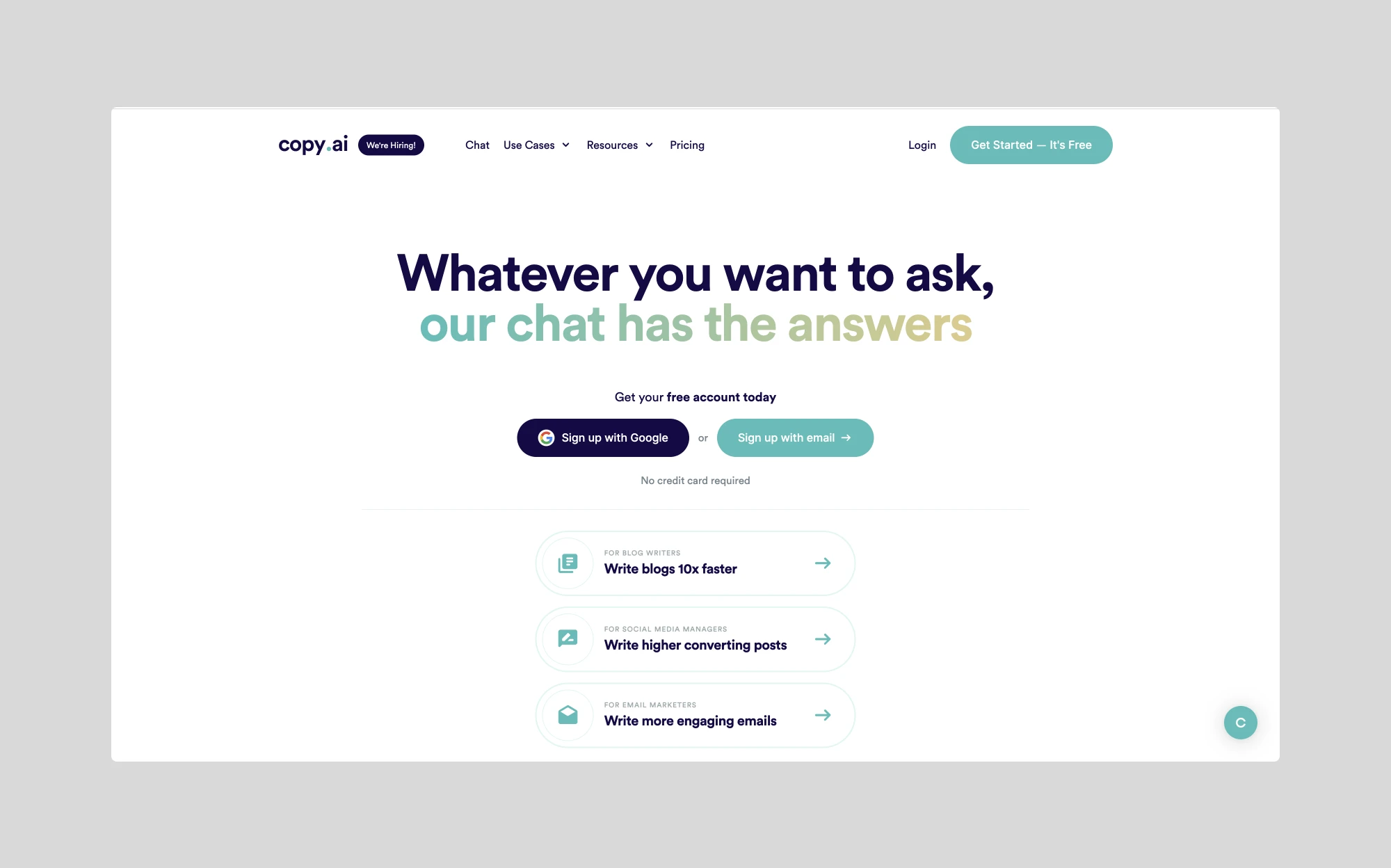 With an easy-to-use, intuitive interface, this tool allows you to input tone of voice and style to ensure that the content meets your specific needs. Plus, the CopyAI chrome extension integrates seamlessly with Google Docs and Gmail tools, making your content creation process smoother.

CopyAI is affordable, with plans starting at just $49/month for unlimited content generation. Also, you can save 25% on your subscription if you pay annually.
Designs.ai - Top Designing Tool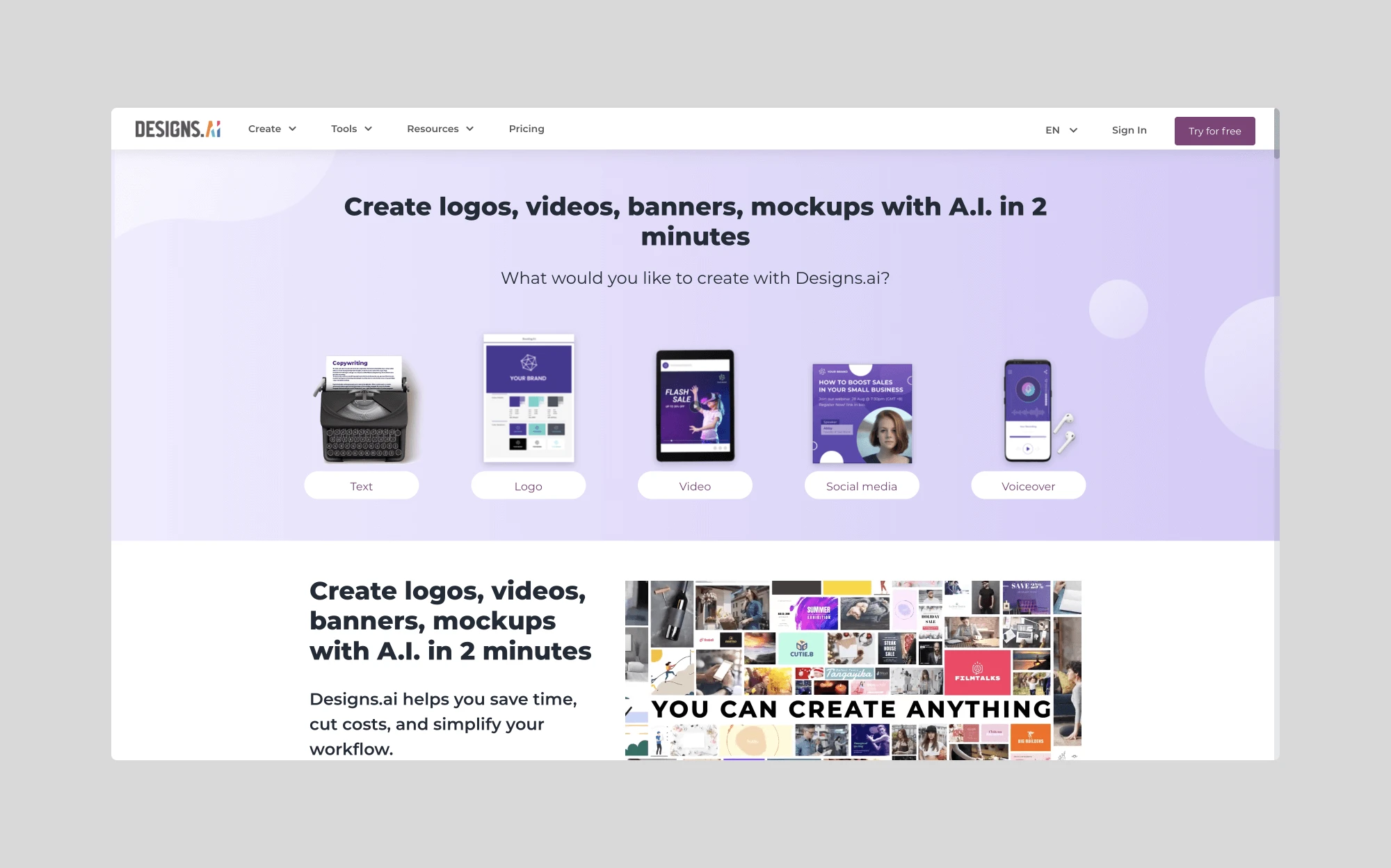 Designs.ai is more than just a tool for graphic designing. That is where its main strength lies. The various services provided by this platform are:
• Photo Editing and Graphics Tools: It offers photo editing options and access to tools like a color palette generator, background remover, and font matcher;
• Video Maker: AI-generated high-quality videos created within minutes that can be customized with desired images, texts, and provided videos;
• Presentation Maker: You can even generate presentations by inserting a few prompts.
Considering the benefits and services, this tool is affordable and offers two different price points and custom plan building options.
FAQs
How is AI used in eCommerce?

AI in eCommerce is used to build personalized websites, send targeted ads, enhance customer support, improve inventory management, gather customer insights, and many other purposes.


How can AI improve business performance?

AI makes customer service, employee training, and predictive analytics easier. The technology increases efficiency through automation and offers market insights for product development, marketing, and advertising. It improves quality control and risk management as well.

What are the five main types of AI?




Artificial intelligence can be divided into the following five categories based on functionality: Text AI, Visual AI, Interactive AI, Analytic AI, and Functional AI. All five can be very helpful in increasing your business performance.