Since affiliate marketing has become a favorable method for stable income generation, more and more digital marketing enthusiasts are looking to get their piece of the pie. If you believe what worked before will work for you moving forward, you might want to reconsider your beliefs on how affiliate marketing works in the long run. For example, are you even using the appropriate affiliate marketing tools for your niche, or are you just winging it? Even if your affiliate marketing strategy is working for you now, it always helps to be up-to-date on the latest tools, tips, and tricks that can help you moving forward.


However, given the abundance of options on the market, determining the best tool for your affiliate strategy can be challenging. To help you out, we have compiled a list of our top 5 affiliate marketing tools to consider.
Leading Affiliate Marketing Tools to Consider in 2023
1. Flippa
An online marketplace to buy and sell online businesses and digital assets? Yes, that exists! Flippa is a platform where online business owners meet to trade assets, from eCommerce stores, blogs, mobile apps, social media accounts, and other online businesses.
Flippa is essential for anyone looking to accelerate the process of building a successful affiliate site from scratch. This site serves as a bidding marketplace for individuals to buy and sell websites.
We live in an era with more digital businesses than physical homes. So, we need that one platform that stands at the heart of everything. Flippa helps to realize value, invest, make money and start new digital journeys. Moreover, Flippa specializes in pairing expert advisory and technology to match the buyer network globally, providing appropriate assistance when determining the right price.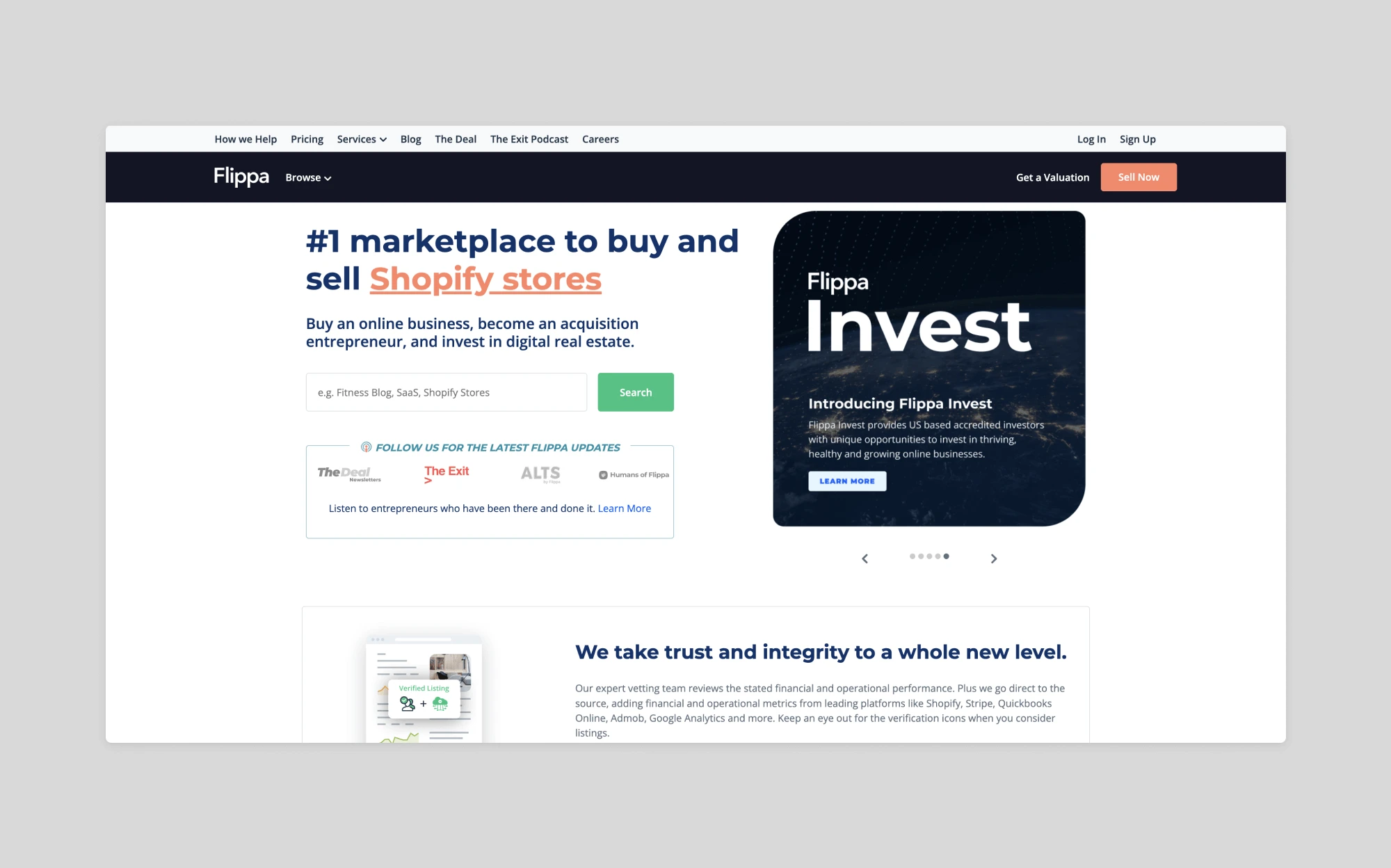 2. ShareASale
Affiliate marketing starts with building partnerships with sites in need of sales. ShareASale connects online retailers to affiliate partners worldwide, increasing consumer reach and providing sources of revenue. It also supports clients' affiliate program goals by providing strategic control, innovative technology, and robust data reporting.
ShareASale helps newbies and well-established affiliates get their marketing strategy off the ground. This easy-to-use platform allows all types of content creators to monetize their website or platform by partnering with their favorite brands.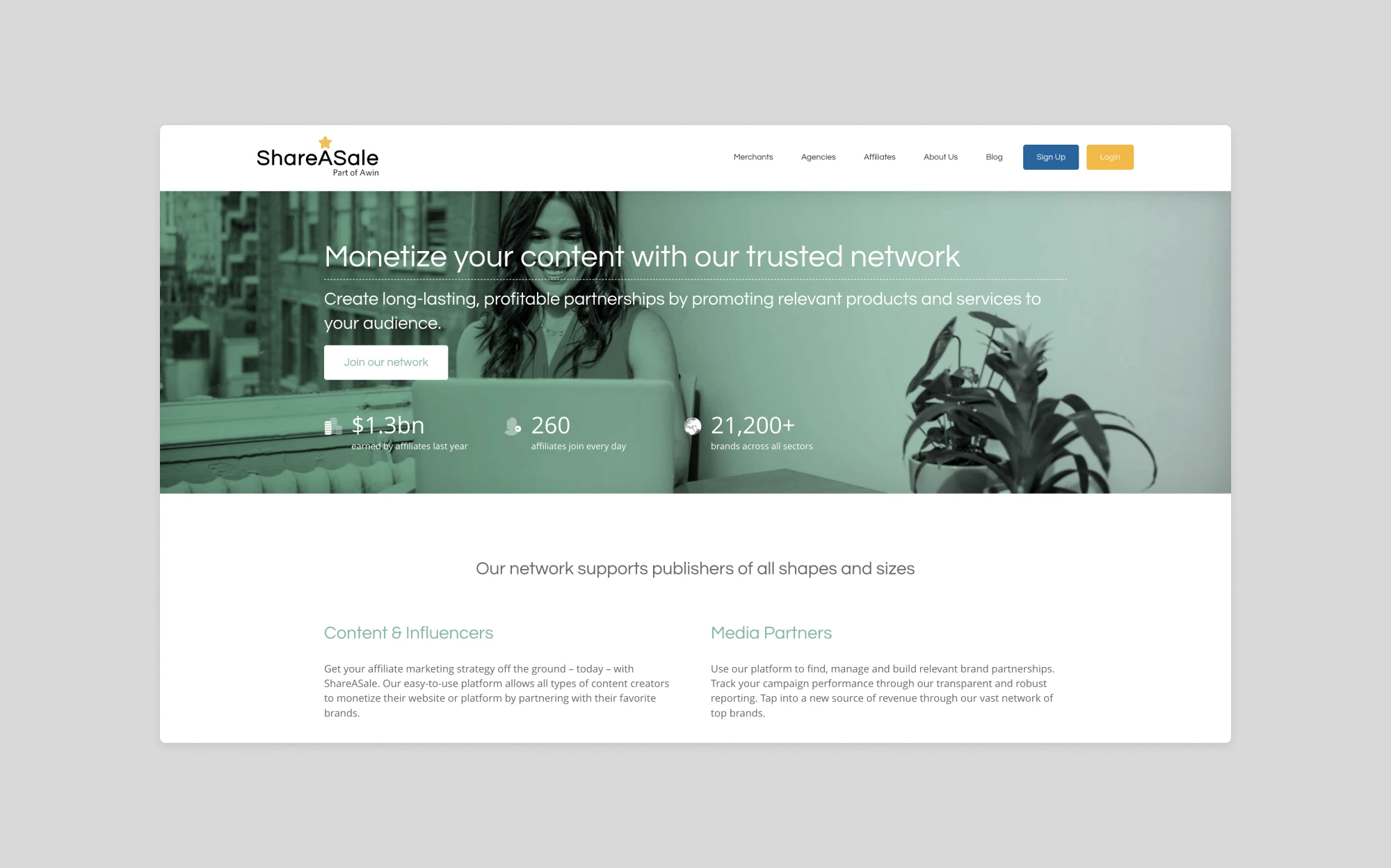 3. AdEspresso
This cloud-based advertising platform is best for creating, managing, and optimizing affiliate marketing campaigns. AdEspresso is one solution to all the advertising channels: the best for an affiliate. This way, you get easy access to your clients' accounts and have them approve your campaigns before going live.
AdEspresso supports Facebook, Instagram, and Google Ad campaign creation.
4. HubSpot Email Marketing
After you've chosen the right product for affiliate marketing and kick-started your strategy, it's time to focus on the best use of resources and media available to drive people to your content. You will likely turn to affiliate marketing email campaigns to reach out to your audience and will be looking for a way to automate this process.
The HubSpot email marketing tool enables users to create and schedule new emails at the click of a button. With this tool, you can design and send professional emails independently and optimize them to improve performance. Since it's powered by your HubSpot CRM database, you know the data you're using to customize your emails is accurate.
It's also easy to get started. Select one of the goal-based email templates, or choose from dozens of free templates in the marketplace that are guaranteed to convert. Then use our drag-and-drop editor to customize the layout, calls-to-action, and branding. And voila! You're all set.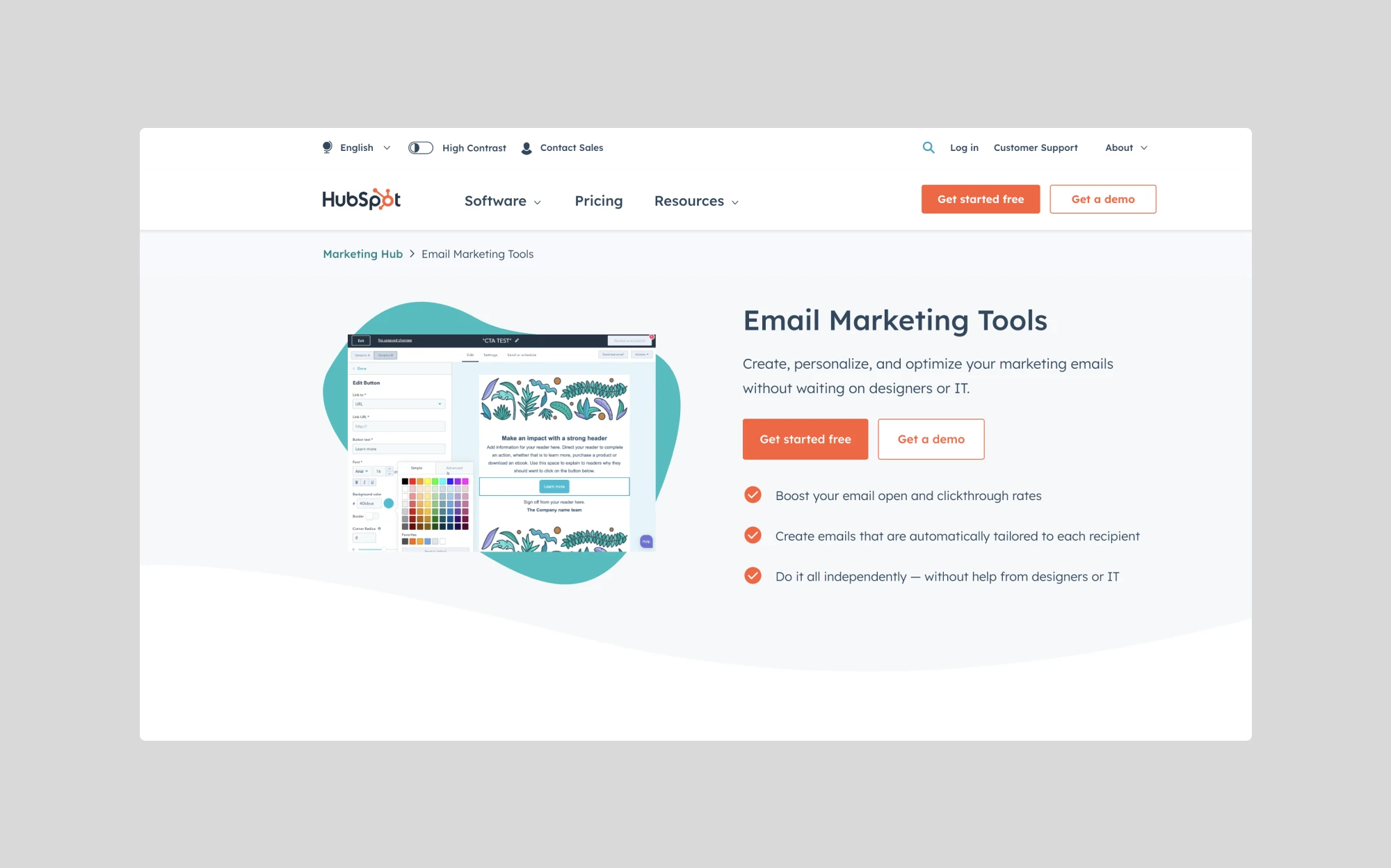 5. Ahrefs
Ahrefs is a valuable SEO optimization tool capable of helping you with almost any SEO task. Its key features include site SEO audit, complete backlink analysis, and keyword research. Let's see, what is it you find yourself doing most? Running a content gap analysis for keyword research? For the record, this is best at identifying high-value affiliate keywords. It will show you exactly what your competitors' best keywords are.

Ahrefs will put together a detailed report evaluating speed metrics, organic traffic, ranking progress, and backlink growth. The report will also include actionable suggestions to solve those issues.

To get started with Ahrefs, you need to plug in your site link to Ahrefs' Site Explorer. Then, click "Competing domains" on the left-hand menu and wait for the results. This will show you your top competitors based on your current Google keyword rankings.

Ahrefs will do some data crunching and display a list of keywords that your competitors rank for, but you don't. Analyze these keywords and select any you feel will be a good target for your own website.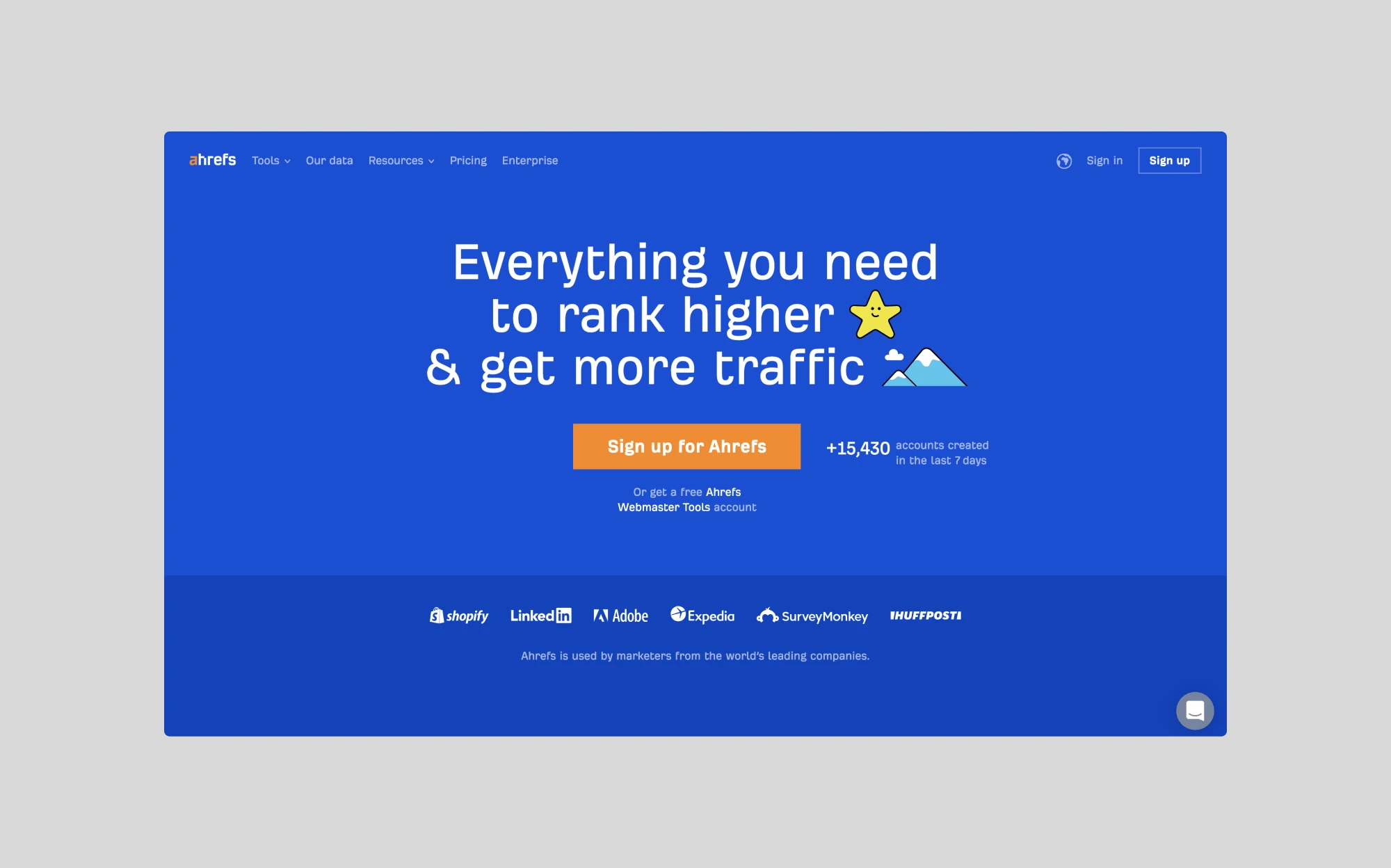 Final Notes
When it comes to choosing tools to help you along your affiliate marketing journey, make sure to pick the ones that best suit your business goals and chosen product. If all five listed above can help you in your efforts, go for them! Likewise, don't hesitate to do your own research and see what's out there.
If you're tech-savvy and looking for a useful solution to promote to eager listeners, consider joining the Ucraft Affiliate Program and generate leads for unparalleled website building and eCommerce solutions. Good luck!