Even during ancient times, certain people held a particular role or responsibility when it came to trading. These people were referred to as intermediaries and stood between the "demand" and the "offer." It has become a widely accepted practice in commerce to ask for a specialized opinion/recommendation when choosing products or services. Moreover, those who had something to offer turned to intermediaries to spread the word and help them find new clients for their businesses. Does that sound like advertising to you? It was, back in the day. Now, we call it affiliate marketing.
In the modern world, terms and conditions have changed. Still, the substance and main idea have remained the same. With that being said, let's dive into the topic of affiliate marketing and how it can help you generate high revenue with minimal effort.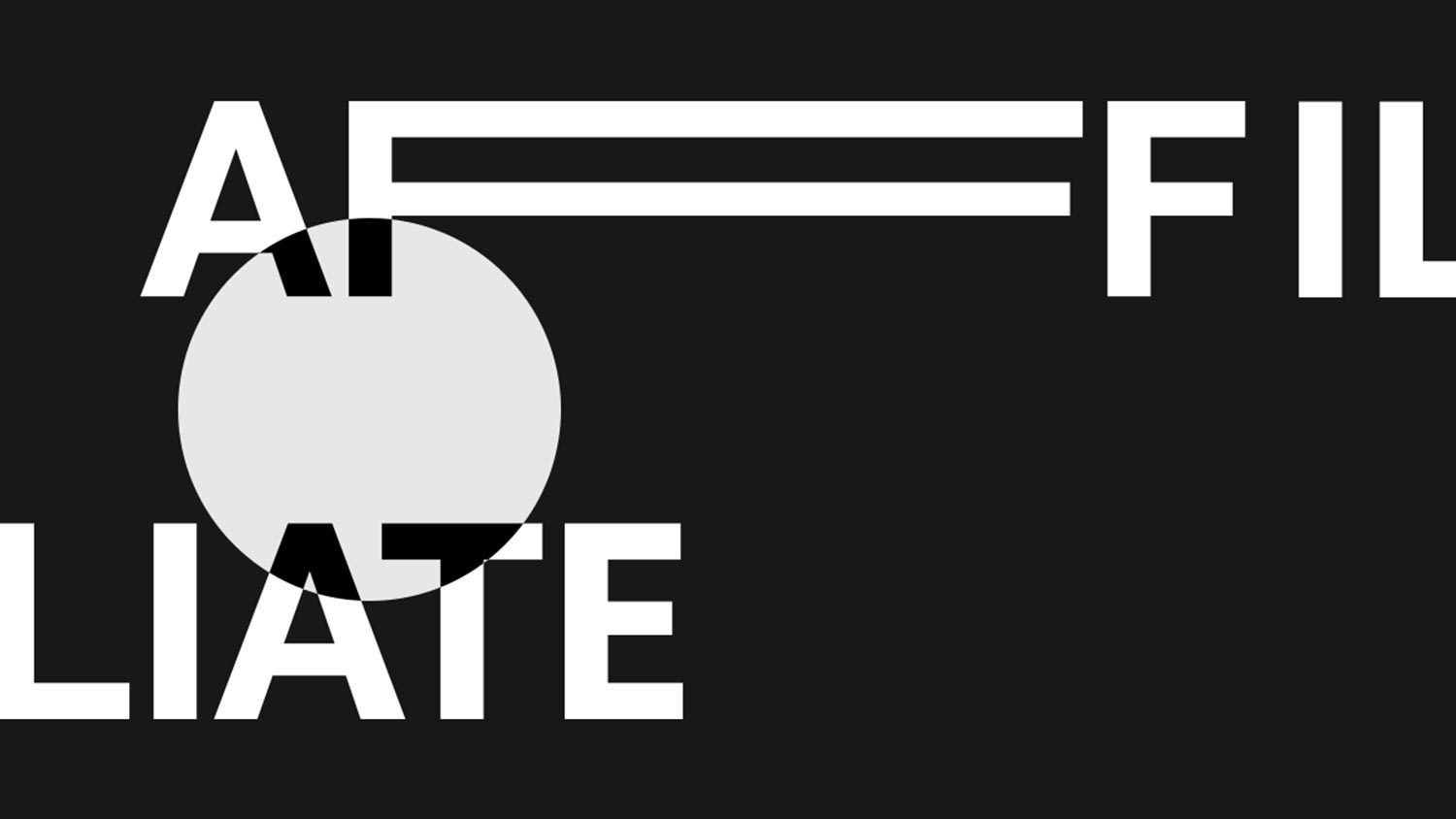 What Is Affiliate Marketing?
When an individual (or website) becomes an affiliate for a company, they act as an external salesperson for the organization and receive commissions for every sale or sign-up generated via their referral. As long as you have an internet connection, a computer/laptop, and some basic marketing skills, you can easily become an affiliate for a company and start making a fair amount of money without leaving your desk.
Likewise, you don't need to limit yourself to one company; many organizations offer affiliate programs these days, so joining multiple programs at once is not a problem (as long as you have the time). It is not your duty to be the salesperson of one single organization if you want to branch out in your affiliate marketing efforts. However, since some business entities may offer very generous commissions, you might want to put all your marketing ideas and efforts into the one that pays you the most.
Affiliate marketing is a win-win deal for everybody. According to recent data, US affiliate marketing spending will reach 8.2 billion U.S. dollars by 2022. The same goes for other countries too.
It's safe to say that more and more eCommerce companies are beginning to take the affiliate route instead of spending massive budgets on traditional advertising since consumers often view traditional ads as disingenuous. It's a good way for the company to see growth in sales and conversions and a great way for the affiliates themselves to make some easy cash, so everyone is happy.
Understanding Affiliate Marketing: The Relationship Triangle
Let's start with defining affiliate marketing from a business perspective:
Affiliate marketing is the process of promoting another company's product (or service) and earning a commission for that. It is a revenue-sharing relationship between a brand and a marketer (affiliate) based on the performance of both.
In short - you help a company get more sales through your referrals, and they help you financially in return - a mutually beneficial relationship!
Of course, this all sounds good on paper, but does affiliate marketing actually work in practice? Read on to find out.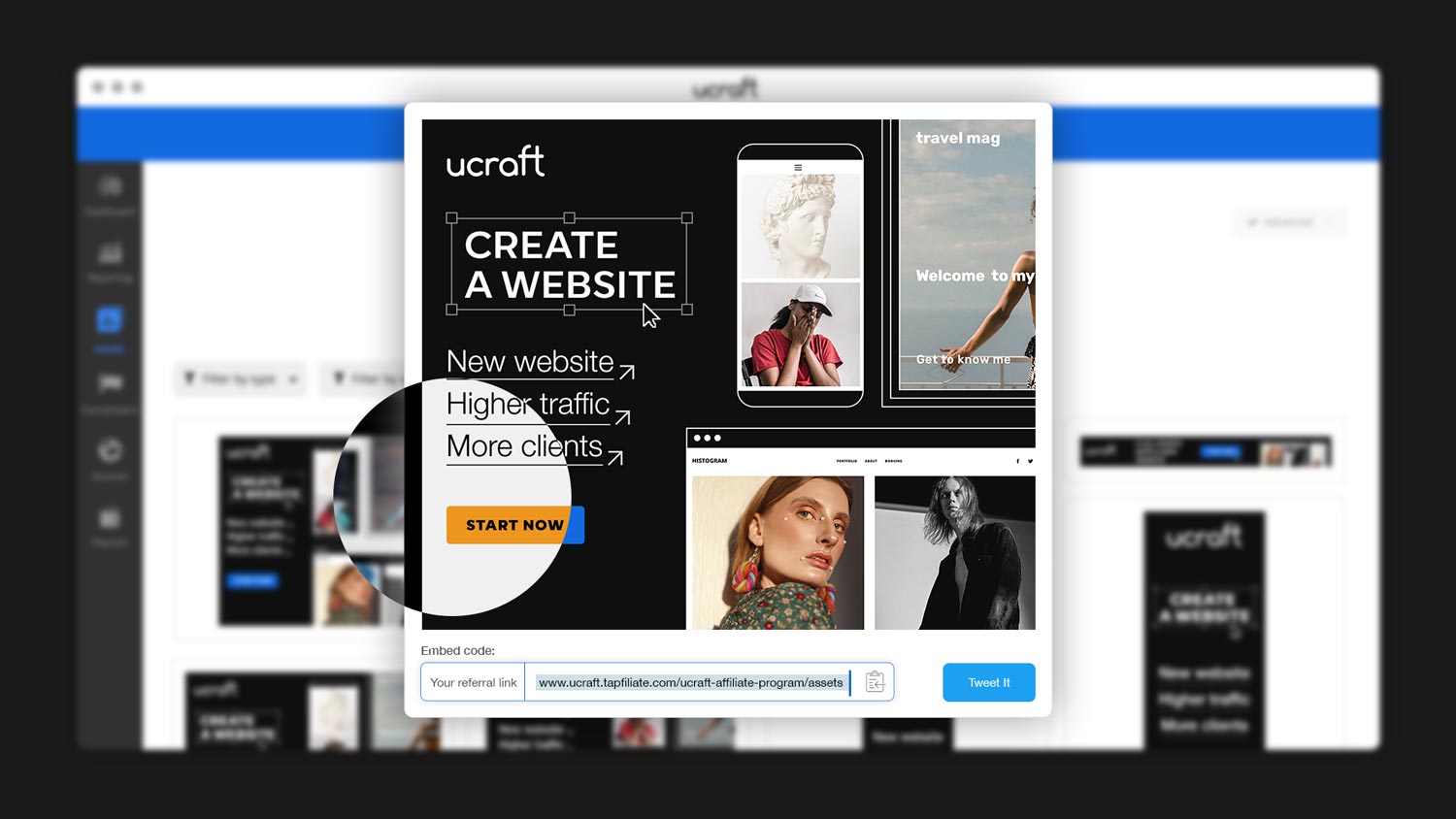 What is the Triangle Relationship in Affiliate Marketing?
Potential customers need to be convinced of whether a product or service is worthy of their attention and investment. When there are many similar products or services to choose from, people need help sorting and understanding their options. Here's when an affiliate jumps in as someone with a voice and experience to filter out the noise and recommend the best products for potential customers. Consider affiliates as online superheroes, helping consumers save time and energy by delivering reliable, quick, and satisfying results.
To make affiliate marketing work, we need the following triangle.
The seller/product creator

The affiliate.

The consumer.
Let's take a look at each member of the affiliate marketing triangle in more detail and understand how things operate in this omnichannel retail system that goes beyond traditional and established markets.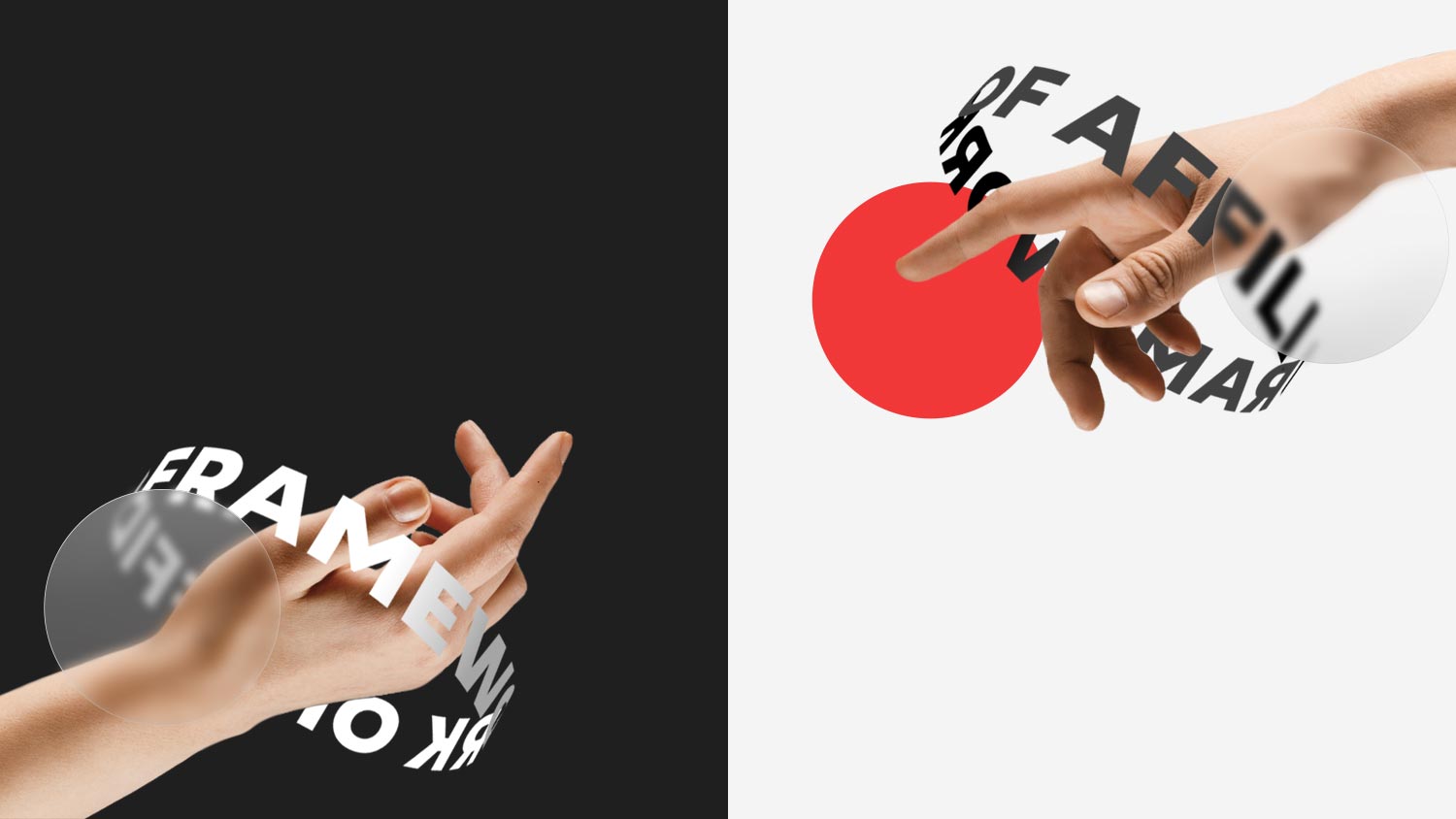 1. The Seller/Product Creator
Let's consider a scenario in which you are planning to start a toy business since you learned that toys are some of the most popular products to sell online. Before deciding to build a business plan around this product category, you also found out that the competition was fierce.
While you're busy working on your brand, you will also require some external help: someone who will promote your products from outside the brand name. Besides the online store you will build and the established marketplaces you will use, your company needs something else. You need an unbiased third party who, just for the sake of sharing helpful information with other customers, will be talking about your product. In exchange for their efforts, you will pay them a commission for every sale they make for you.
Affiliate marketing works for all types of sellers and product creators. Many entrepreneurs begin with dropshipping stores or print-on-demand businesses. Whether you trade other manufacturers' products, provide a service, or create and sell products of your own, affiliates are there to spread the word.
2. The Affiliate/Publisher
If you are a parent who often purchases toys for kids, you have probably scoured the Internet for the safest, most high-quality, and valuable toys out there. Similarly, if you are an avid reader, you are likely to know the book publishing market inside and out. Some of the products you bought for yourself or your family were so good that you felt the need to promote them on your social media out of sheer enthusiasm. So why not earn money in the process?
The affiliate/publisher can be any individual that markets a seller's product or service using an affiliate strategy to potential consumers. In other words, the affiliate tries to persuade potential buyers that the product/service is valuable. If the consumer buys the item in question, the affiliate receives a portion of the revenue.
3. The Consumer
The third party in an affiliate marketing triangle relationship is the consumer.
Suppose you are a new parent or someone who does not have much experience in buying toys. How frustrating is it to navigate the abundance of toy choices knowing you can make a wrong decision? You check out customer reviews on Amazon but still can't make up your mind because many satisfied and unsatisfied customers don't even bother leaving reviews. However, the recommendations system still works, even in a highly digitalized world. You turn to real people when you need advice and suggestions regarding products or services. Word of mouth never ceased to be one of the most significant sales funnels in existence.
When you go online and find specialized blogs, influencers, media outlets, and other third-party platforms promoting a specific product, it becomes more trustworthy in your eyes. In fact, you might have already made some purchase decisions based on affiliate marketing without even knowing it. When consumers develop a trusting relationship with affiliates, they start buying products simply because they trust those peoples' expertise.
Consciously or not, consumers become the drivers of the affiliate marketing process. When consumers buy the product, the seller and the affiliate share the profits. Consumers are the biggest winners of this transaction.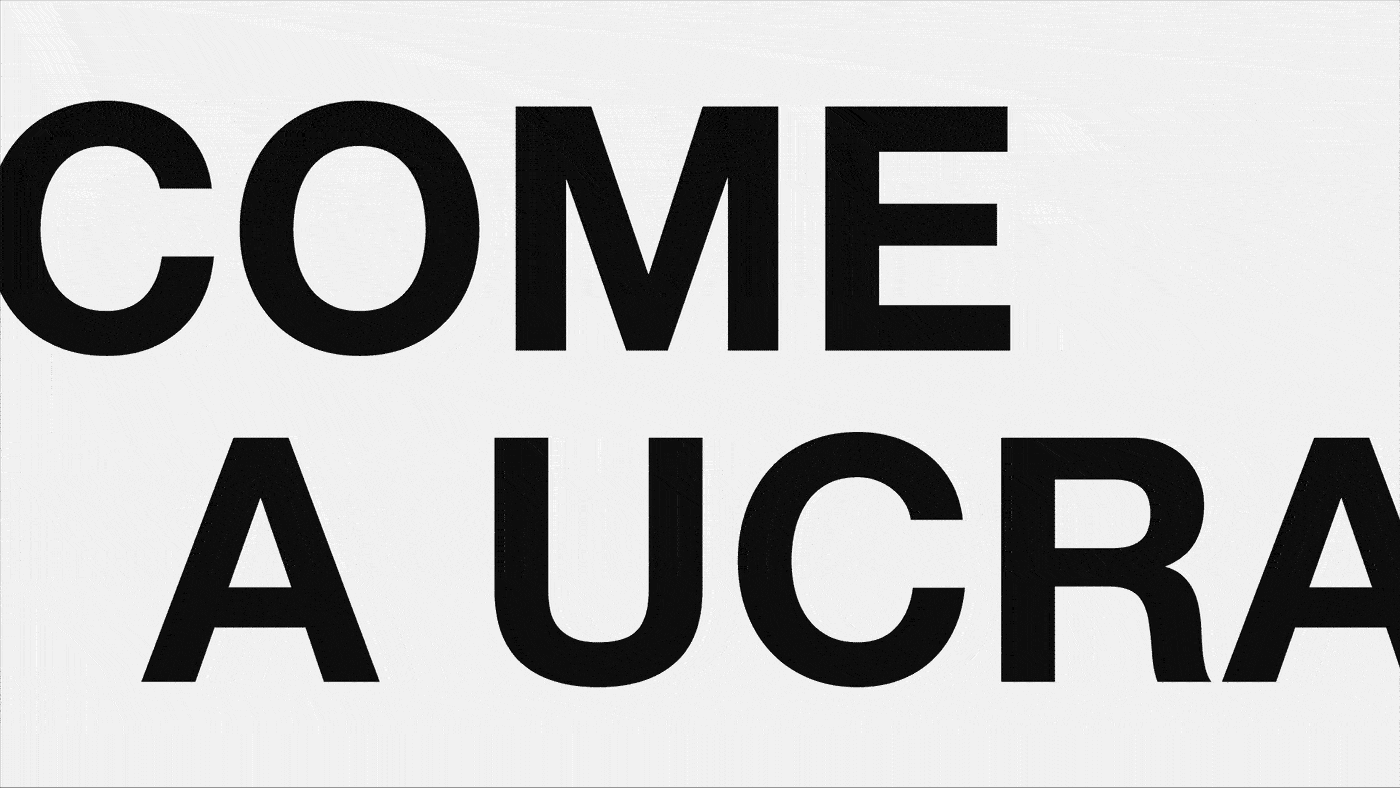 How Does Affiliate Marketing Work With Ucraft?
In a world where you can make money online, many people prefer to choose this option rather than working a 9 to 5, or at least explore their options when trying to make money on the side.
As a leading website building company, Ucraft offers an Affiliate Program to forge long-lasting relationships with our satisfied users and give back to our community. Our program is also very budget-friendly: there are no joining fees, no daily responsibilities, and no significant commitments from your side.
Once you become a Ucraft affiliate, you have the opportunity to earn 25% recurring commissions from each new user you send our way.
In addition to that, Ucraft affiliates do not have to worry about designing posts or spending extra time or money since we already provide all of the necessary material for the program.
How The Ucraft Affiliate Program Works
Maybe you are someone with many connections or have built a reputation for possessing profound expertise and great taste in certain areas. People follow your recommendations whether you help them with book titles, fashion stores, or plumbing services.
Say you have also used Ucraft to create a blog, a landing page, or a portfolio and enjoyed the website builder. You could recommend it to your friends or connections for free, but we don't expect you to. So, where does the Ucraft Affiliate program come in? And how does it work? Simple!
You sign up for the Ucraft Affiliate Program and use the link provided to share your opinion/recommendation about Ucraft. Since a website or web presence has become a must for almost every business/entity nowadays, you will easily find the target audience to address.
It only takes three simple steps to jumpstart your journey with Ucraft:
1. Sign up here and get your affiliate link.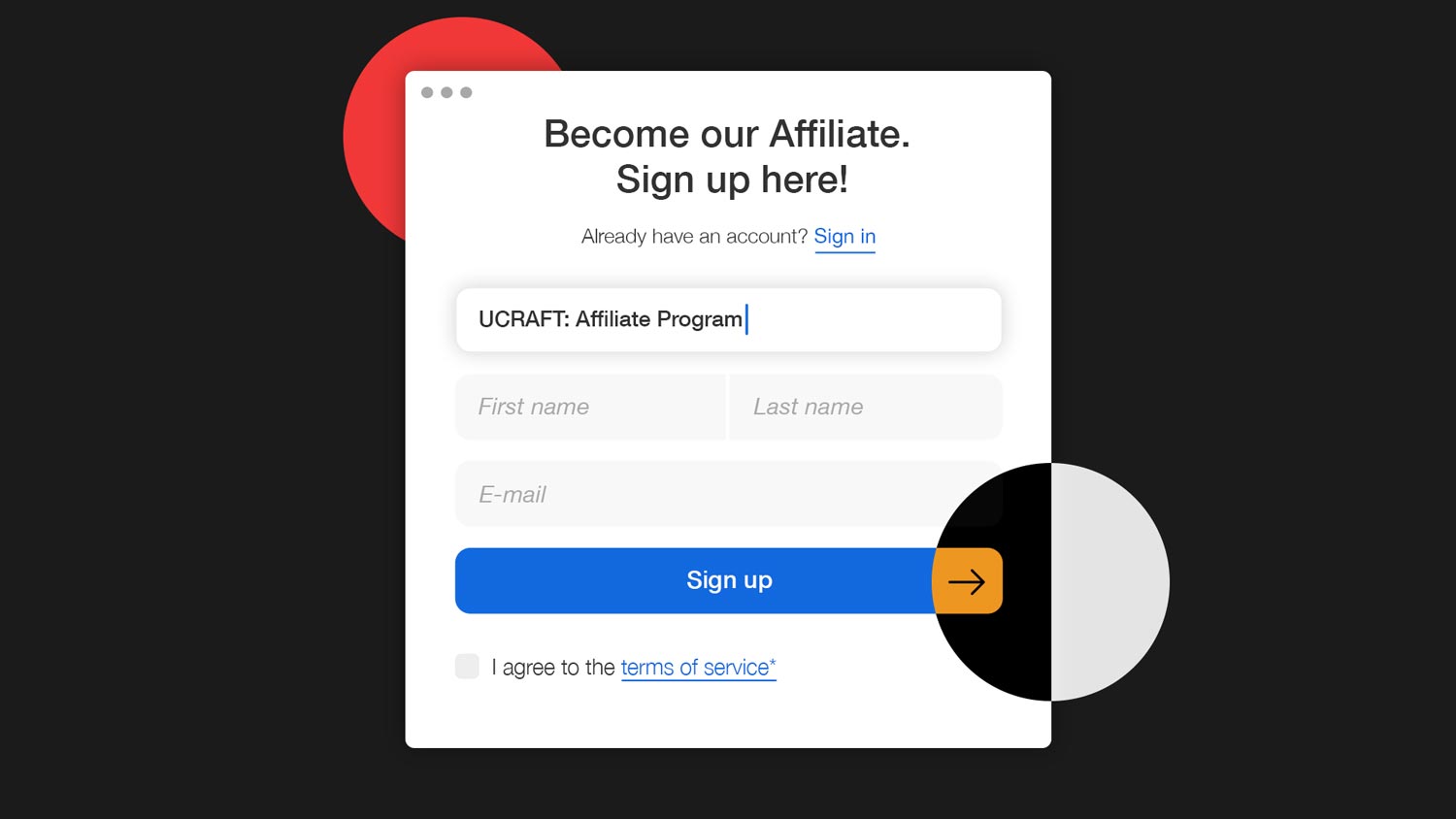 2. Share the link across various online platforms.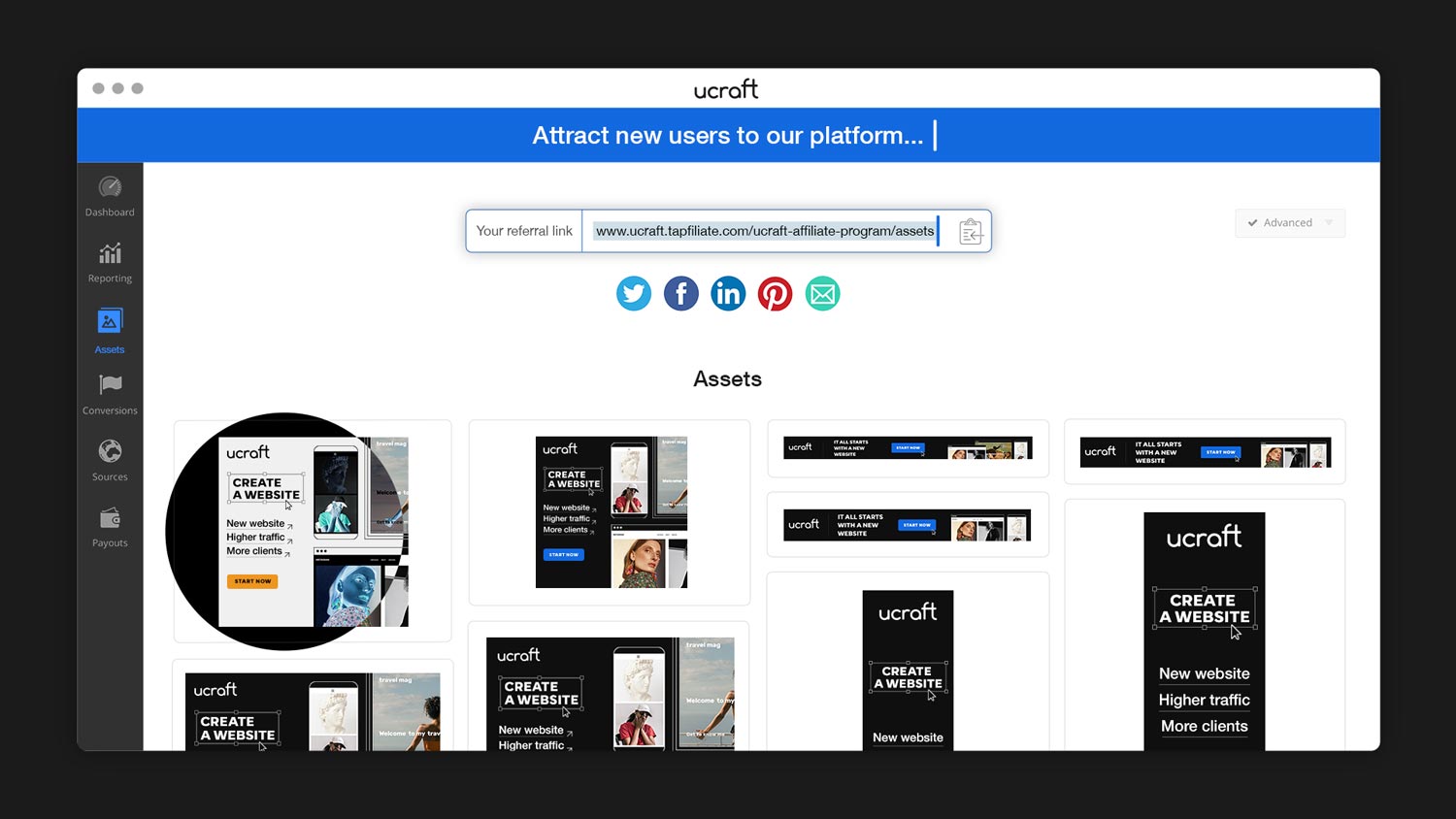 3. Sit back and count your commissions (25% from each subscription).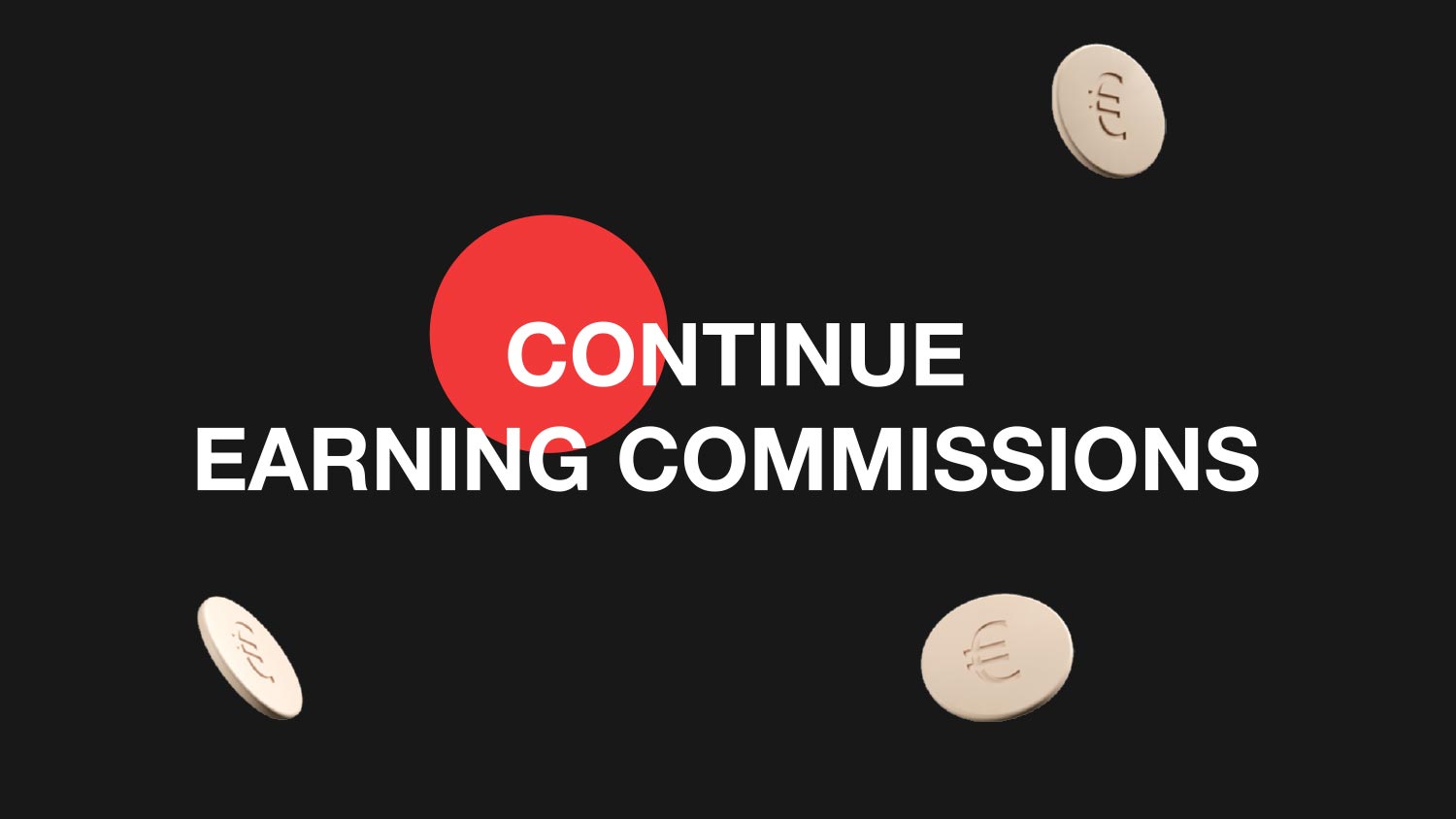 The link we provide you with contains a unique ID that tracks how visitors arrive at your website.
The more you drive, the more you make!
The Pros and Cons of Affiliate Marketing: A Quick Reality Check
It sounds easy, and it really is. But in a market worth billions, you can expect competition and some challenges along the way. Before you start an affiliate program as a publisher, you should know about the good and the bad.
Affiliate Marketing Pros
You don't have to create your own products or deliver a service - no production hassle/costs involved.

Almost no startup cost. Most affiliate programs let you join for free, so costs - if any - are typically tied to how you build your audience and get referrals.

No strings attached to any location: you can work anywhere with a laptop and WiFi connection.

Affiliate marketing is a form of passive income if you make the most out of your marketing skills right from the start.

You can work from home (or anywhere in the world), pay no heed to customer support, and choose your most convenient hours to dedicate to this business.
For someone who is just starting a business and needs to see the flow of things without diving into the water first (someone willing to go slowly), becoming an affiliate is a dream come true. You can grow as you make money and eventually can create a higher source of income. If you're very successful, it could even grow to be your full-time job.
However, you may also experience some challenges.
Affiliate Marketing Cons
We said ALMOST no costs. Building traffic for referrals takes time, and time is money. You might also want to revamp your website, and put some time, thought, and heart into your affiliate marketing endeavors.

Inadequate tracking systems can track your sales incorrectly, causing you to lose revenue.

Feedback from a few dissatisfied customers can affect your reputation and relationships.

Most of the time, you have zero input on the product you promote.

Affiliate marketing is a competitive field.
If you commit to being an affiliate marketer, you must understand your place in the affiliate marketing program's chain. The brands you work with, as a matter of fact, can make or break your rep, so you'll need to choose wisely.
Summary
By now, you should have a better understanding of how to become a part of an affiliate marketing program and how to make money as an affiliate marketer.
One of the golden rules of affiliate marketing is to promote products/services that you are familiar with, have used before, and genuinely liked or enjoyed. It makes no sense to promote car parts if you have much more experience and knowledge in beauty products. Readers and consumers will know when you are passionate about specific topics and will be more likely to use your affiliate links to make educated purchases.
So, give this matter some thought. Formulate a mission for your future online business and move forward. We hope this information helps you get started with affiliate marketing, and soon we will meet on the other side - conducting a profitable business together. Good Luck!