Digital marketing is in full swing. Businesses today align digital marketing strategies to make more targeted efforts to attract leads. In the year of 2018, augmented reality, live videos, and influencer marketing filled columns of many online marketing blogs. So what can we expect from 2019? Let's check out the answer in this article.
1. Internet Will Supersede TV In Viewership

The medium of the Internet is getting widespread with every passing year. The rising trend of mobile internet usage, faster internet speed and better online services are some of the reasons that have forced the laymen to use the internet in their daily lives.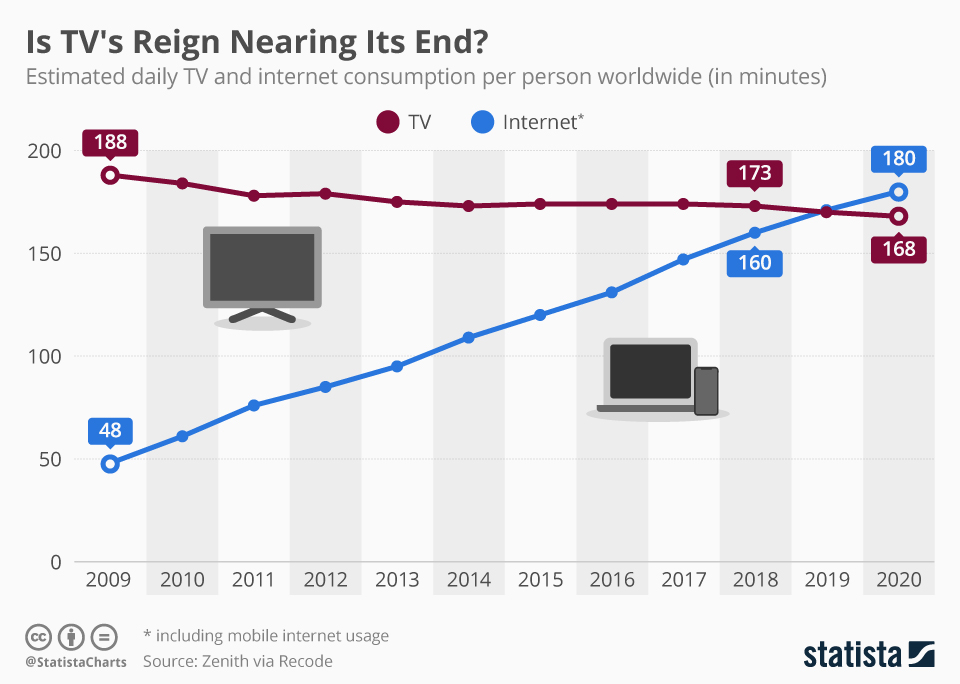 This graph by Statista shows a gradual uptick in internet consumption trend. The previous year saw a difference of 27 minutes in media consumption between TV and internet which reduced to 13 minutes in the running year. It is predicted that the internet is going to even that difference in media consumption by 2019. Taking into consideration the information in this graph, we can predict that 2019 is going to be a game-changer year for internet advertisers and marketers.
2. Chatbots Will Become Even More Intelligent And Smarter

The increasing role of chatbots has changed the rules of customer support service. Today, chatbots are doing everything you can expect from a customer support assistant. They can reply to queries of customers, provide them with relevant information, and can even take their orders.
In this graph by Facebook IQ, you can clearly see an increase in chatbot activities over a course of one year. As you can see the trend abruptly inclined at the end of 2017 and continued to grow at the beginning of 2018. This data presents the growing influence of chatbots in social media and we expect that it will continue in 2019 as well.
Want to try building out your own chatbot for your own needs? 
We recommend trying out MobileMonkey. MobleMonkey is a Facebook messenger platform that lets you build chatbots on Facebook Messenger without writing any code.
It allows users to schedule and bulk-send interactive and engaging content, offers, and campaigns to Facebook Messenger contacts. The chatbots created via Monkey can be designed to make appointments, answer FAQs, track purchases, and use A.I. to match content to intent via keywords and interactions.
3. The Growing Influence of Live Videos Will Continue

Live streaming made a major impact in 2016, 2017 and 2018 and it doesn't seem to stop any sooner. According to Live Stream, 80% of internet users prefer watching a live video rather than reading a blog post, while 82% like to watch live videos to social posts. Live videos make the audience feel a part of an event. It is a kind of participation that creates in them a sense of engagement and helps them connect with a brand. Live videos have the power to generate a large number of views quickly. So if you still haven't prepared yourself for this marketing technique, get ready to adopt it in the next year.
4. The Trend of Video Marketing Will Increase

Live video is a part of video marketing. So when live videos are making the headlines, how come video marketing falls behind? According to Statista, 50% of American internet users watch online video content every day. The website also forecasts the future trend of online videos and predicts that the number of online viewers is going to reach up to 236 million by 2020. The aforementioned figures prove the viability of video content. As we proceed to the next year, the video content seems to become bigger and better.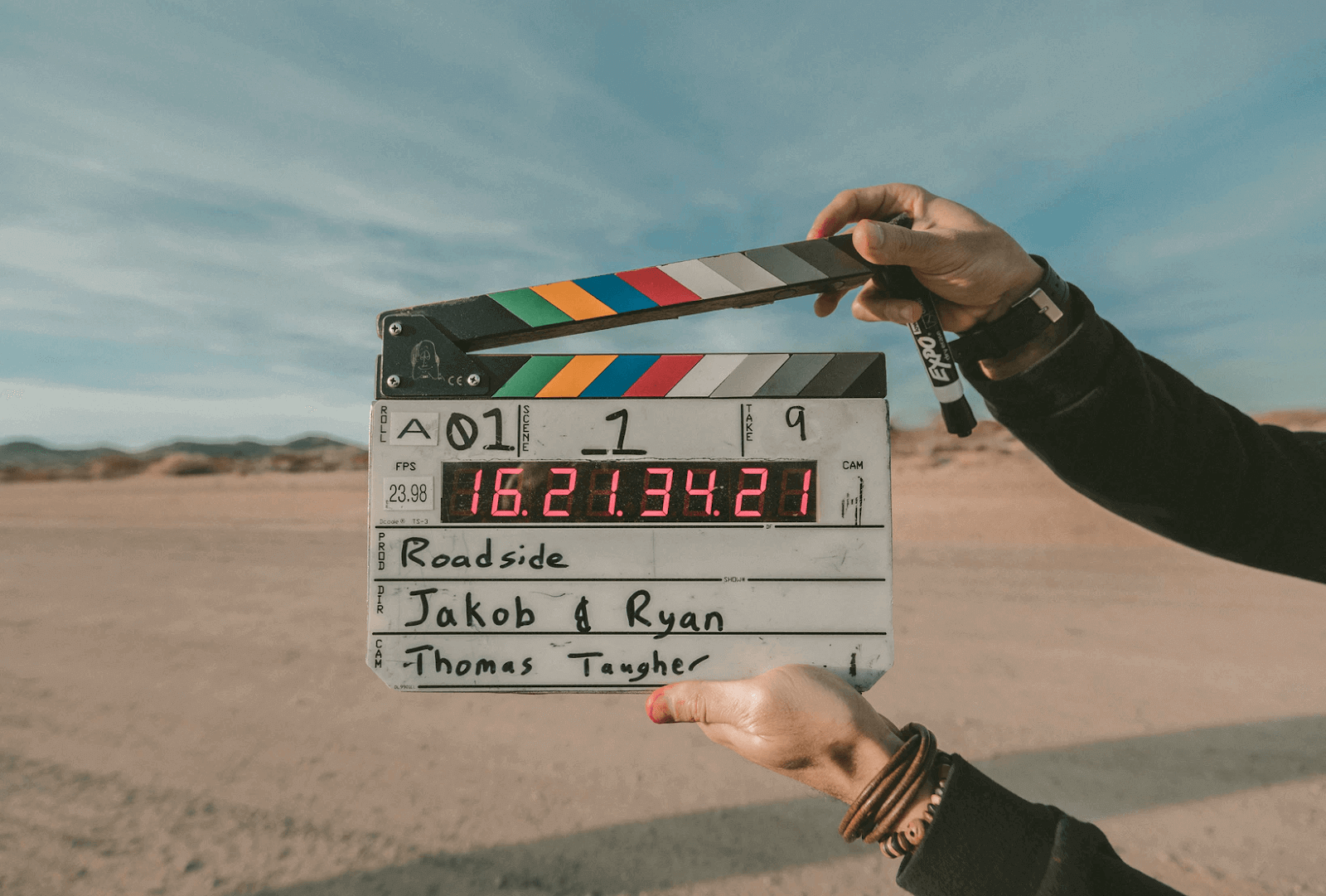 5. More Third-Party Apps Will Be Integrated On Social Media

Social media is the mainstay for the success of digital marketing activities. We already know that. But it has also become a hotspot for many third-party applications that aim to generate the user data on social media websites which provide online advertisers and marketers with insights on consumer behavior and helps them learn about their preferences beyond their social media activities. This information is crucial for online businesses to tweak their business activities and align them with the taste of their target audience. We have witnessed a growth in this trend in previous years and we will also see an increase in this trend in 2019.
6. The Use of AR/VR Will See a Rise

In the past many years we saw an increase in AR/VR of technology in digital marketing. People like to get engaged and participate in your brand to get the first-hand experience of your products and services and AR/VR technology provides them with this opportunity.
 
According to Mannat Digital Media and Digi-Capital, the potential industry revenue of AR is going to reach up to $120 billion dollars by 2020. So we are just about to see a new world where digital marketers will make use of the immersive environment to promote their products and services and 2019 will be the year when this trend will take off.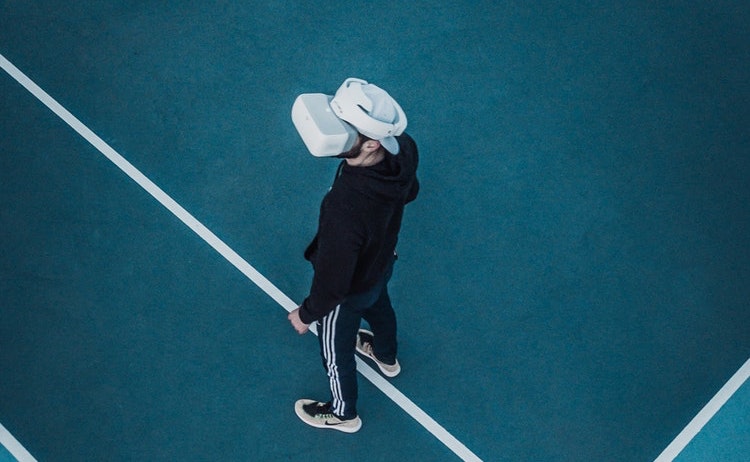 7. There Will Be More Voice Searches

With voice search, it is more convenient for users to search queries on the internet. Voice search assistant like Siri has made it possible for people to search for things online while they are driving a car or cooking meal. Based on a survey by comScore, it is predicted that voice search will make up half of the entire searches by 2020. Therefore, you need to get prepared for a future where you will see an increase in voice searches. So unless you optimize your content for this trend, you will struggle to rank higher in search engines. Creating content in a conversational style is one way you can help your webpage rank higher for voice search queries.
8. Mobile Marketing Will Continue To Grow

The trend of mobile marketing is progressing at full throttle and it is getting even bigger with time. According to Statista, the number of mobile phone users is going to reach up to 5 billion by 2019. That's a huge number of people that online marketers can tap to capture leads. Based on the data from Marketing Land, mobile ads will represent 72% of all digital ads spending in America by 2019. This phenomenon is a strong reason why so many marketers spend their time on mobile marketing and this is why mobile marketing will continue to be a success factor in digital marketing for 2019.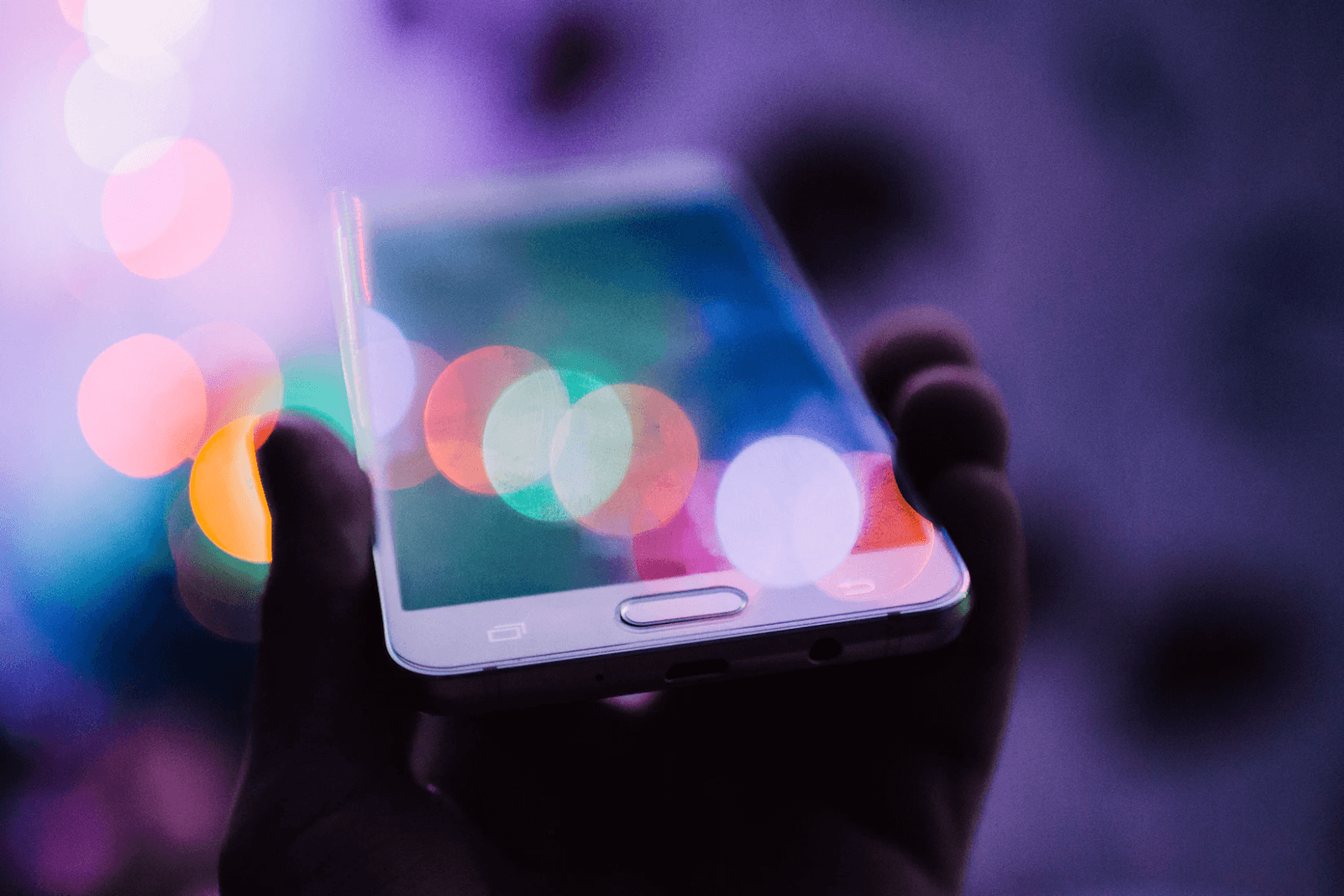 9. Influencer Marketing Will Prevail

With more people showing trust in brands that are endorsed by social media celebrities and industry experts, influencer marketing is here to stay. A survey by Twitter shares insightful facts on the role of influencer marketing on consumer behavior. The survey reveals that 49% of Twitter users trust the products recommended by influencers, while 40% of them made a purchase after a recommendation by an influencer.
 
As more people are turning heads to influencers for validation, we can say that influencer marketing will continue to dominate the digital marketing channels in the coming year. Digital marketing is essential for the success of any brand. This year saw an increase in digital marketing activities and the next year will provide an even bigger landscape for you to promote your brand. Why not start your website if you don't have one yet?
Author Bio: Ishika Agarwal is a digital marketing strategist and academic advisor at Best Coursework Online. She is known for her exceptional knowledge and insights in digital marketing and online business industry. In addition, she is a veteran educator who is known for her in-depth knowledge and skills in academic writing.